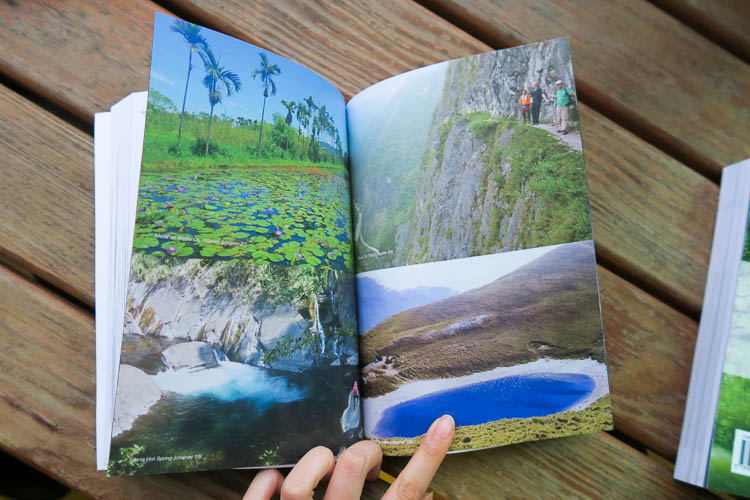 I'm not a big fan of most travel guidebooks. Sure, I've flipped through Lonely Planets and Rough Guides, but I always figured I could find most of that information online for free. Plus, because those books are written for a wide audience, they're packed with a lot of information I just don't care for. But then, I caved and bought my first travel guidebook last month.
Richard Saunders' 'Taiwan 101: Essential sights, hikes and experiences on Ilha Formosa' is not your average travel guide. Richard, who I met for the first time last month in a sandfly-infested pagoda (it's where I bought the books…I think he said I was his first sale!), is a British expat who has lived in Taiwan for over two decades. He began publishing hiking guides in the '90s and has become a minor celebrity among Taiwan expats, particularly those with a penchant for adventure.
In addition to his decades of experience, Richard devoted the past three years to researching and writing a travel guide that offers a more in-depth look at Taiwan beyond the well-known tourist attractions. It's fantastic. I just finished reading the first volume—yep, I read it like a novel—and I highly recommend it. 
…
Read on at: http://lucyintaipei.com/blog/richard-saunders-taiwan-101-travel-guide-books-review