A Journey of Discovery on the Tamsui-Xinyi Line (淡水信義線)
The MRT's Tamsui-Xinyi Line provides easy access to some of the best-known attractions in Taipei. For example, go to: Xiangshan Station and hike up Elephant Mountain to take in amazing views of the city; Taipei 101/World Trade Center Station to enjoy a bird's eye view from the Taipei 101; Dongmen Station to enjoy delicious mango ice and steamed dumplings; Zhongshan Station to explore elegant coffee shops and boutiquea; Jiantan Station to taste delicious snacks at Shilin Night Market; Xinbeitou Station to soak in a hot-spring bath; and Tamsui Station to view walk by the riverside and enjoy a marvelous sunset.
A single MRT line allows you to experience the diverse pulse of the city. Discover many of the attractions Taipei has to offer along the Tamsui-Xinyi Line! Below you find place to visit close to stations of the MRT line.
Note: This post is a work in progress, it will be frequently updated over time to include more info (including info on businesses such as hotels and restaurants close to the MRT stations. If you have suggestions for more places to include in this post, let us know in the FB comments below.
---
MRT Xiangshan Station (象山站)
Let's do some hiking first! From Xiangshan Station it takes less 15 minutes by foot to the trailhead and less than an hour to get to vantage points on Elephant Mountain from where you can take in the city in all it's glory, with Taipei 101 right in the middle. This is a favorite spot with photo buffs for cityscape night shots.
If you like Halal food, there is a Muslim-friendly restaurant not far from MRT Xiangshan Station, Arabian Nights BBQ & Curry Restaurant. Find out more about the restaurant in Dining at Halal-Restaurants in Taipei.
.

---
MRT Taipei 101/World Trade Center Station (台北101 / 世貿站)
Taipei 101 is Taipei's most iconic skyscraper. Take the super-fast elevator to the observatory on the 89th floor to look out over the city from on high. High-powered telescope, photo, postcard, and other facilities/services are also provided. On the lower floors of the tower is the Taipei 101 Mall which has hundreds of brand boutiques and a large food court. As Taiwan's most iconic international landmark, this skyscraper's mall features trendy premium goods from all around the world and many specialty restaurants. At the end of the year come watch the brilliant Taipei 101 New Year's Eve Fireworks Show, which draws huge crowds every New Year's Eve!
Ding Xian 101 Restaurant (頂鮮101)
The highest Taiwanese seafood restaurant in the world, Ding Xian 101 serves dishes that combine the essence of Japanese and European cuisine with Taiwanese-style seafood. The resplendent and romantic décor creates a romantic and high-class ambience.
Add: 86F, No. 7, Sec. 5, Xinyi Rd., Xinyi Dist., Taipei City
(台北市信義區信義路五段七號86樓) (inside Taipei 101)
Website: www.dingxian101.com
44 South Village – Good Cho's (四四南村–好丘)
Close to Taipei 101, the life and culture of old-time military dependents' community is on display here. Enjoy Taiwan-themed souvenirs and foods at Good Cho's restaurant. The Simple Market, held Sundays, showcases hand-crafted creative goods and snack treats. A flea market staged every second and forth Saturday each month is a visitors' favorite place for treasure-hunting.
Add: No. 54, Songqin St., Xinyi Dist., Taipei City
(台北市信義區松勤街54號)
Website: www.goodchos.com.tw
Pacific Business Hotel (太平洋商旅)
Add: 11F, No. 495, Guangfu S. Rd., Xinyi Dist., Taipei City
(台北市信義區光復南路495號11樓)
Tel: (02) 8780-2000
Website: www.businesscenter.com.tw
---
MRT Xinyi Anhe Station (信義安和站)
This part of the city has a large number of cafés and restaurants located in the many lanes and alleys off Xinyi Road.
Linjiang Street Night Market (臨江街夜市), also called Tonghua Night Market, attracts streams of people who like to lose themselves in food treasure hunting. It is home to many renowned long-in-place eateries, such as "Hu Family Rice Noodle Soup," "Scissors style Chicken Egg Cake," and "Safflower Salt-Water Chicken." If hankering for sweet things, try the delectable beancurd pudding or herbal jelly at "Aiyu Dream Travel Herbal Jelly."
MRT Daan Station (大安站)
At this station you can transfer to the above-ground Wenhu Line (Brown Line), which takes you south to Taipei Zoo and the Maokong area (via the Maokong Gondola); and north to the East District, Songshan Airport, and Neihu District.
TenRen's Tea – cha FOR TEA is a popular restaurant chain operated by a long-time staple of Taiwanese street-tea culture, TenRen's Tea. Nigh ubiquitous in Taiwan, the company has been serving tea to thirsty Taiwanese pedestrians since the 1950s. In their cha FOR TEA restaurants, however, in addition to their large selection of oolong, black, and green teas, you'll also find Taiwanese classic dishes such as steamed pork dumplings, tempura, and beef rolls, all subtly flavored with their highest-quality tea leaf.
Add: No. 88, Sec. 4, Xinyi Rd., Da'an Dist., Taipei City
(台北市大安區信義路四段88號)
Website: www.chafortea.com.tw
Located on a quiet street not far from MRT Daan Station, I Love You Food Market is a popular farm-to-table restaurant. The dining space is separated into two areas – a spacious area at the back of a bookstore and a cozy second-floor space furnished with colorful plush sofas and cheerful paintings. Wide windows present an unfettered view of the neighboring park and people walking their dogs. On the menu are healthful dishes made with fresh produce sourced in Taiwan.
Add: No. 2, Ln. 222, Rui'an St., Taipei City
(台北市大安區瑞安街222巷2號)
Tel: (02) 2707-7003
Website: www.facebook.com/iloveyoufoodmarket
---
MRT Daan Park Station (大安森林公園站)
Daan Park (大安森林公園) is like the lung of central Taipei, the spacious family-fun park has a large man-made pond with an amazing number of water birds, very much loved by local photographers. There also basketball courts, an amphitheater, and other facilities. The Daan Park Station's elegant, shapely design has led to its being dubbed "Taipei's most beautiful MRT station." Built with glass curtains used in abundance, it is flooded with radiant natural light, complemented by unfettered views of the outdoor greenery. The two light towers outside exits 3 and 4, and the sunken garden, add to the station's allure with tourists.
MRT Dongmen Station (東門站)
Dongmen Station is located right at the entrance to Yongkang Street (永康街), a popular area with shops, cafés, and restaurants. The Yongkang Commercial District has become a must-explore attraction for international travelers. Among its top draws is mango ice, the fresh golden-yellow mango chunks heaped over a small mountain of refreshing shaved ice, perfect on a hot summer's day. Visit King Mango (芒果皇帝), famed for its Irwin Mango Ice with sweet taste and enticing fragrance, to be enjoyed in big mouthfuls.
Add: No. 2-1, Ln. 2, Yongkang St., Da'an Dist., Taipei City
(台北市大安區永康街2巷2-1號)
Website: www.kingmango.com.tw
Another tourist favorite is Din Tai Fung (鼎泰豐) restaurant, famous for it's delicious steamed dumplings. Established in 1958, the restaurant consistently delivers innovation and refinement. Each dumpling is precisely prepared: the filling weighs 16g, skin 5g, finished dumpling 21g. Master workers then take the dough skin and enclose the filling, creating 18 pleats, making each nugget an exquisite work of art.
Add: No. 194, Sec. 2, Xinyi Rd., Da'an Dist., Taipei City (台北市大安區信義路二段194號)
Website: www.dintaifung.tw
For more info about ice treats, read Taipei Best Ice Treats.
At Dongmen Station you can transfer to the Xinlu-Zhonghe Line, which takes you to places such as the Gongguan Commercial Area at National Taiwan University and the always busy Xingtian Temple.
.
---
MRT CKS Memorial Hall Station (中正紀念堂站)
Chiang Kai-shek Memorial Hall (中正紀念堂) is one of the top tourist attractions in the city. Each day changing-of-the-guard ceremonies popular with international tourists are staged, 9-to-5 on the hour. The National Theater (國家戲劇院) and National Concert Hall (國家音樂廳), on the left and right of the memorial hall plaza, feature classical Chinese palace-style architecture. They are stages for first-rate cultural-arts performances.
---
Hotel in the Area
Caesar Park Taipei (台北凱撒大飯店)
No. of Rooms: 478
Room Rates:
NT$8,500~NT$18,000
Desk Personnel Speak: English, Japanese, Chinese
Restaurants: W2F Checkers, 3F Dynasty Restaurant
Special Features: e-Lounge, Banquet, Meeting Room, GYM, SPA, Roof Garden, Free Wi-Fi,Room Service, Laundry, Luggage Storage, Valet parking service
Add: No. 38, Sec. 1, Zhongxiao W. Rd., Taipei City
(台北市忠孝西路一段38號)
Tel: (02) 2311-5151
Website: taipei.caesarpark.com.tw
MRT NTU Hospital Station(台大醫院)
Peaceful 228 Peace Park (二二八和平公園) is right at Exit 1 of the station. Go for a stroll and visit the National Taiwan Museum at the park's northern end. Located in 228 Peace Memorial Park, originally called the Taiwan Governor-General's Office Museum, this is one of the few preserved Japanese-era museum facilities. The hall is done in elegant renaissance style, the façade in Greek-temple style. Other key features include an arc staircase, gable ornamentation, Roman-style dome, and wraparound stained glass. The irregular schedule of special exhibitions on Taiwan's culture, geology, and ecology makes this a fine place to get to know Taiwan better.
Add: No.2, Xiangyang Rd., Zhongzheng Dist., Taipei City
(台北市中正區襄陽路2號)
Website: www2.ntm.gov.tw
MRT Taipei Main Station (台北車站)
This is the city's major transportation hub. Here you can transfer to the MRT Bannan Line, the Taoyuan Airport Metro line, the TRA and HSR railway stations, and the Taipei Bus Station. The station has also many shops and eateries on the first and second floors.
Hotel in the Area
K Hotels — Taipei Tianjin (柯達大飯店)
No. of Rooms: 57
Room Rates:
NT$4,400~NT$5,200
Desk Personnel Speak: English, Japanese, Chinese
Restaurants: Western, Cantonese, Northern China Style Dumplings, tea house, coffee shop, steak house
Special Features: Business center, K lounge, free parking, free self-service laundry, free Wi-Fi, 24 hours free coffee for guests.
Add: No. 22, Ln. 53, Sec. 1, Zhongshan N. Rd., Taipei City
(台北市中山北路一段53 巷22 號)
Tel: (02) 2581-2222
Website: www.khotels.com.tw
---
Hotel in the Area: Taipei City Hotel
Taipei City Hotel is located at the intersection of Chongqing North Road and Bao'an Street. Its most striking part is the 1st to 3rd floor Baroque-style old building with its red brick and pebbledash exterior. The part from the 4th to 11th floor is a new gray granite tile-clad building. This seemingly contradictory mix of old and new actually makes this innovative hotel stand out amongst the many modern buildings in the city. The hotel has excellent transport links, and Ningxia Night Market, Dihua Street, Xia Hai City God Temple, Dadaocheng Wharf and other attractions are easily accessible.
Taipei City Hotel (台北城大飯店)
Add: No. 172, Sec. 2, Chongqing N. Rd., Datong Dist., Taipei City
(台北市大同區重慶北路2段172號)
Tel: (02) 2553-3919
Website: www.taipei-hotel.tw
Hotel in the Area
Regent Taipei (台北晶華酒店)
No. of Rooms: 538
Add: No. 3, Ln. 39, Sec. 2 Zhongshan N. Rd., Taipei City
(台北市中山北路2 段3 9 巷3 號)
Tel: (02) 2523-8000
Website: www.regenthotels.com
MRT Zhongshan Station (中山站)
Around Zhongshan Station are a number of major department stores, and there are also many boutiques and cafés in the surrounding neighborhood. Many can be found along Chifeng Street between Zhonghan and Shuanglian stations, including:
Bomb Metal & Fry Jewelry (爆炸毛頭與油炸朱利). This shop, focused on contemporary metalsmithing and design, was founded by two friends who'd been classmates six years and colleagues eight, their goal is to show the beauty and variety of metalworking through hand-crafted home furnishings, jewelry, and other items, and bring more artistry into people's everyday lives.
Add: 27, Ln. 1, Sec. 2, Chengde Rd., Datong Dist., Taipei City
(臺北市大同區承德路二段1巷27號)
Website: www.bmfj.com
Lovely Taiwan Shop (台灣好店). All items here are Taiwan-sourced, providing a stable sales platform for creators from local communities and indigenous-tribe villages. The main items displayed on the first and second floors are accessories, bags, and souvenir items, along with teas and foods.
Add: 18-2, Ln. 25, Nanjing W. Rd., Taipei City
(台北市大同區南京西路25巷18-2號)
Website: www.lovelytaiwan.com.tw
Rooster Café & Vintage (公雞咖啡). Want a hearty Chifeng Street brunch? Here's the place! Down a quiet Chifeng Street side lane, the retro ceramic-tile floor, DIY mosaic-decorated bar, and fixed-up secondhand tables, chairs, and sofas give this place a 1950s/1960s ambience.
Add: 20-5, Ln. 25, Nanjing W. Rd., Zhongshan Dist., Taipei City
(臺北市中山區南京西路25巷20號之5)
Website: www.facebook.com/RoosterCafe/
MRT Shuanglian Station (雙連)
If you walk about 15 mins. west along Minsheng West Road, you'll reach Ningxia Night Market, well known for it's wide variety of snack foods. A bit further west is narrow Dihua Street where you can walk past beautiful old houses, many of which have been renovated in recent years. In the 19th century, this was a key trading/distribution center for regional specialty goods, tea, Chinese medicines, and textiles. Through the decades its essence has remained intact, seen in the vintage townhouse architecture and shop-lined streets selling medicines, dried goods, etc. – a window to yesteryear.
Taipei XiaHai City God Temple (台北霞海城隍廟)
The main deity at this temple is the City God, with secondary deities including the City God's Wife, Old Man Under the Moon, and Generals Fan and Hsieh. The temple has acquired fame in recent times for helping worshipers find true love. It's said that in 1971 a woman donated the Old Man statue after the City God's help finding her children's fated mates, the news spread, and single males and females have been coming since – even from overseas.
Cultural Venue in the Area: Taipei Eye
TaipeiEYE stages shows for tourists visiting Taiwan, including folk music, aboriginal dance and music, Peking opera improved by new scenes of dances and martial arts, and much more. English subtitles are provided so that foreign visitors can easily follow the action. The performances at TaipeiEYE are a must-see for anyone interested in the amazing performing arts of Taiwan.
Performances: Mon., Wed., Fri., & Sat. at 20:00
Tel: (02) 2568-2677
Add: Cement Hall at Taiwan Cement Building, No. 113, Sec. 2, Zhongshan N. Rd., Taipei City (Jinzhou St. entrance)
Website: www.taipeieye.com
Hotel in the Area
Gloria Prince Hotel Taipei (華泰王子大飯店)
Add: No. 369, Linsen N. Rd., Taipei City
(台北市林森北路3 6 9 號)
Tel: (02) 2581-8111
Website: www.gloriahotel.com
---
MRT Minquan West Road Station (民權西路)
This is another station that connects to the Orange Line. Two stops from here is Xingtian Temple (行天宮) one of the most popular temples in all of Taipei.
MRT Yuanshan Station (圓山)
Go for a walk through the adjacent Taipei Expo Park (花博公園). Taipei Expo Park, beside MRT Yuanshan Station, encompasses a number of park areas and pavilions. Key facilities include the EXPO Dome, EXPO Hall, and Yuanshan Plaza. There's a constant schedule of themed exhibitions and cultural-arts performances. MAJI MAJI Square is a distinctive lifestyle market featuring music, art, and other elements. At the colorful, boisterous Farmers' Market held each weekend visitors can buy fresh produce brought in direct from selected small farms.
Website: www.enexpopark.taipei
Appreciate modern art at the Taipei Fine Arts Museum (臺北市立美術館). Located in the Fine Arts Park Area of the Taipei Exo Park, this bright-white complex is shaped like the Chinese character "井". Glass walls allow in streaming natural lighting, and the beauty of light and shadow. An irregular schedule of cultural-arts exhibitions and hands-on interactive experiences is offered, attractive for the whole family.
Add: No. 181, Sec. 3, Zhongshan N. Rd., Zhongshan Dist., Taipei City (台北市中山區中山北路三段181號)
Website: www.tfam.museum
Walk for about 15 mins. west along Jiuquan Street to reach Confucius Temple and Bao'an Temple, both interesting in terms of history, culture, and temple architecture.
Reflecting the architecture of ancient temples, Taipei Confucius Temple (台北市孔廟) honors the Greatest Sage and Foremost Teacher, Confucius. Inside is a display space on the Six Arts (rites, music, archery, charioteering, writing, and mathematics). Multimedia facilities are used to gain visitors' understanding about Confucian culture and the temple's history. The Confucius Ceremony is held each spring and autumn, with local students performing the classical Yi Dance, a grand expression of Confucian culture aesthetics and of Dalongdong's unique cultural customs.
Add: No. 275, Dalong St., Datong Dist., Taipei City (臺北市大同區大龍街275號)
Website: www.ct.taipei.gov.tw
Established in 1742, Dalongdong Bao'an Temple's (大龍峒保安宮) main deity is the God of Medicine, Baosheng Dadi, this temple's founders hailed from Tong'an in mainland China's Fujian Province – "Bao'an" in the temple's name means "bless and protect Tong'an." The hoary temple is a place of art and of religion, providing a library and cultural-arts workshops and fulfilling the temple's traditional community cultural center role. The annual Baosheng Cultural Festival, staged from April to June, is a splendid temple-activity and traditional-culture showcase.
Add: No. 275, Dalong St., Datong Dist., Taipei City
(臺北市大同區大龍街275號)
Website: www.baoan.org.tw
If you are looking for authentic upscale Taiwanese cuisine, try Shin Yeh (欣葉). The chain's restaurants have been serving high-end Taiwanese food since 1977. Starting from a humble space on Shuangcheng Street, has now several restaurants throughout the city, the most iconic of which is on the 85th floor of the Taipei 101 tower.
Add: No. 34-1, Shuangcheng St., Zhongshan Dist., Taipei City
(台北市中山區雙城街34-1號)
Website: www.shinyeh.com.tw
Greenhouse Space (綠舍食光) is nestled in a small open area between high-end apartment buildings. The restaurant has a minimalist interior with simple wooden tables and chairs, the only signs of extravagance being two small nooks with tastefully selected leather furniture. There are only two dining options – a set meal with meat and a vegetarian set, each priced at NT$380. Generally speaking, you'll get six or seven dishes (with the meat-based set, a mix of vegetable and meat offerings), a bowl of rice, and a soup. Greenhouse Space an intriguing place to eat indeed.
Add: No. 24, Lane 62, Sec. 3, Xinsheng N. Rd., Zhongshan Dist., Taipei City
(台北市中山區新生北路三段62巷24號)
Website: www.facebook.com/greenhousespace
Also read an article about this restaurant here: taiwaneverything.cc/2018/03/22/slow-food/.
Hotel in the Area
Hotel Sense (伸適商旅)
No. of Rooms: 79
Room Rates:
NT$7,500~NT$15,000
Desk Personnel Speak: English, Japanese, Chinese
Restaurants: Western, Cantonese, Northern China Style Dumplings, tea house, coffee shop, steak house
Special Features: Business center, fitness center, meeting rooms, Club House with luxury furniture and advanced media facilities for private meetings and gatherings, wood-floored open-air Sky Garden, parking tower, close to the MRT system near Zhongshan Elementary School MRT station and key commercial and entertainment districts.
Add: No. 477, Linsen N. Rd., Zhongshan District, Taipei City
(台北市中山區林森北路477號)
Tel: (02) 7743-1000
Website: www.hotelsense.com.tw
---
MRT Jiantan Station (劍潭)
This is the stop you want to get off to get to Shilin Night Market, perhaps the most popular of all night markets in Taipei. The major construction site right across from the station is the Taipei Performing Arts Center, slated for completion later in 2018.
More about Shilin and other night markets: Let's Eat at Taiwan Night Markets!
MRT Shilin Station (士林)
Taipei's National Palace Museum is not connected to the Taipei Metro system. To get there by pu blic transport take a bus from the bus stop at Shilin Station. Another tourist attraction in the area is the Chiang Kai-shek Shilin Residence, a 15-min. walk from the station.
Chiang Kai-shek Shilin Residence (士林官邸)
Featuring exquisite Chinese garden-style landscaping, with Western-style flower gardens blended in, there is a wonderful spring rose bloom here each year, plus chrysanthemum, orchid, and other exhibitions when in season.
National Palace Museum (國立故宮博物院)
The NPM has approximately 690,000 cultural treasures in its collection, most from the Song, Yuan, Ming, and Qing dynasties, including paintings, sculptures, books,
and other precious artifacts. This is a must-visit spot
when in Taipei.
Hotel in the Area
The Grand Hotel (圓山大飯店)
No. of Rooms: 500 (Suites: 57)
Room Rates:
NT$8,200~NT$30,000
Desk Personnel Speak: English, French, Spanish, and Japanese
Restaurants: Western, Cantonese, Northern China Style Dumplings, tea house, coffee shop, steak house
Special Features: Grand Ballroom, conference rooms for 399 people, 10 breakout rooms, business center, fitness center, sauna, Olympic-size swimming pool, tennis courts, billiards
Add: No. 1, Sec. 4, Zhongshan N. Rd., Taipei City
(台北市中山北路四段1號)
Tel: (02) 2886-8888
Website: www.grand-hotel.org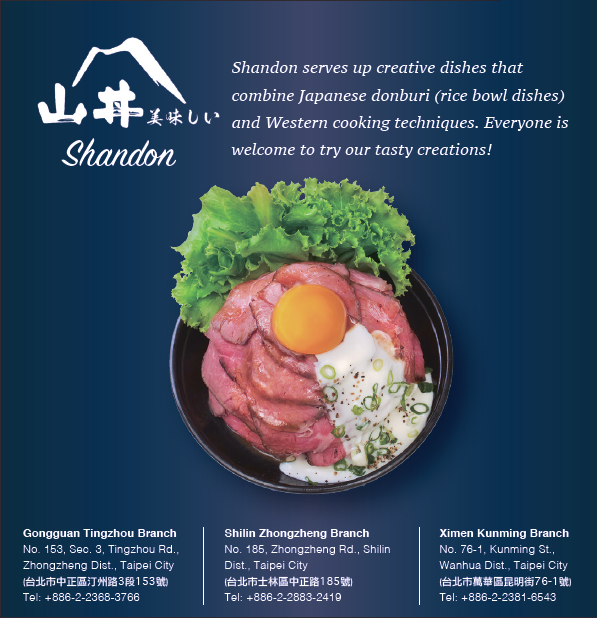 ---

MRT Zhishan Station (芝山)
The main tourist attraction close to this station is Zhishan Garden (芝山岩公園), a natural forest park on a small hill.
MRT Mingde Station (明德)
Mingde is surrounded by residential areas with many modern high-rises gradually replacing older buildings.
---
MRT Shipai Station (石牌)
Shipai Station is close to the district of Tianmu, for a long time the preferred residential area for Taiwan's expat community and home to the Taipei American School.
MRT Qilian Station (唭哩岸)
MRT Qiyan Station (奇岩)
From both Qilian and Qiyan stations you walk to the hills north of National Yang Ming University, which are best known for Junjianyan (軍艦岩) or Battleship Rock.
---
MRT Beitou Station (北投)
MRT Xinbeitou Station (新北投)
From Beitou Station take the Xinbeitou Line to Xinbeitou Station where you can experience hot-spring bathing. Also visit the Taipei Hot Spring Museum and the Taipei Public Library Beitou Branch both inside Beitou Hot Spring Park, and also the Thermal Valley and Beitou Museum, both north of the park.
Beitou Hot Spring Museum (北投溫泉博物館)
Built in 1913, this was Taiwan's first public bathhouse and at the time East Asia's largest spa. The large bath on the first floor features Romanesque columns and arches, and the second has a large Japanese-style tatami room. The museum shows cultural artifacts and historical materials about bathing culture, spa history, and local customs.
Add: 2, Zhongshan Rd., Taipei City
Tel: (02) 2893-9981 (Closed on Monday and national holidays)
Web: hotspringmuseum.taipei
Beitou Garden Spa (北投親水公園露天溫泉浴池)
In addition to its upscale hot-spring inns and bathhouses, Beitou also offers less-expensive facilities, such as the six public-use outdoor pools, ranging from 38 to 42 degrees Celsius, at the Beitou Garden Spa, in Beitou Park by the Beitou Creek. Mineral-soaking joy awaits for just NT$40.
Add: 6, Zhongshan Rd., Taipei City
Tel: (02) 2897-2260 (Open 5:30-22:00)
Taipei Public Library Beitou Branch (臺北市立圖書館北投分館)
Also located inside Beitou Hot Spring Park, between the museum and the public pools, is an interesting building that resembles a giant ark. This is the Beitou Branch of the Taipei Public Library, an ultra-efficient modern building constructed with protection of the environment in mind and offering a pleasant space for reading and studying. Opened to the public in 2006, the library is housed in an award-winning green building with such features as solar panels on the roof, rainfall capturing/storage systems, and a design that keeps power consumption to a minimum.
Beitou Museum (北投文物館)
This complex of Japanese-style architecture was built in 1921. Originally the Kazan Inn, Beitou's premier hot-spring inn, it is said that during WW II the facility served as a final rest and entertainment venue for kamikaze pilots before their missions. Today a cultural arts exhibition space, visitors can also experience traditional tea-ceremony culture and kaiseki cuisine.

Add: No. 32, Youya Rd., Taipei City
Tel: (02) 2891-2318 ext. 9 (closed on Monday)
Web: www.beitoumuseum.org.tw
If you are the adventurous type, note that you can do rock climbing in Beitou as well. Check out Outdoor Fun: BEITOU Rock-Climbing.
---
MRT Fuxinggang Station (復興崗)
MRT Zhongyi Station (忠義)
Between Fuxinggang and Zhongyi Station is the Beitou Branch of Xingtian Temple and behind the temple is a hiking trail through lush forest up Mt. Zhonyi.
Mt. Zhongyi Hiking Trail (忠義山親山步道)
Mt. Zhongyi is part of Taiwan's low elevation mountain-foothill system. Along its mist-lined forest trail, enjoy the sounds of birds and insects emanating from the trees, squirrels scurrying here and there, and grand views of the Guandu Plain and Mt. Guanyin from higher up.
---
MRT Guandu Station (關渡)
Guandu Temple is one of the oldest and most splendid temples in Taipei. Sitting close to Tamsui River the temple has an underground tunnel lined with Buddhist statues and a terrace from which you can take in the view of the river including the bright red Guandu Bridge.
Guandu Temple (關渡宮)
Northern Taiwan's oldest Matsu temple, Guandu Temple is renowned for its stone-carving artwork. An intriguing traditional Buddha Cave is on the ground level, the middle level is the main temple complex, with many deities worshiped in the "God of Wealth Cave" behind the main hall, and great views of the Tamsui River can be enjoyed from the "Spirit Mountain Park" at the rear of the temple.
Guandu Waterbird Nature Reserve (關渡水鳥保護區)
Outside the Guandu embankment, this is an important waterfowl and migratory-fowl habitat. Prevalent species are the Kandelia mangrove tree, reeds, mudskippers, fiddler crabs, and other mud-loving species. The up-close viewing of many bird species is nicely complemented by precious mangrove inspection.
Guandu Nature Park (關渡自然公園)
This 57-hectare space plays a key role in waterfowl protection and wetland-ecology conservation. Facilities include ecoinfo displays, high-magnification birdwatching telescopes,
and railway-sleeper walkways. Expert-guided tours of this ecological gem are also offered (advance registration required).
---
MRT Zhuwei Station (竹圍)
MRT Hongshulin Station (紅樹林站)
Both Zhuwei and Hongshulin stations are located close to Tamsui River. Check out the expansive mangrove forests on the bank of the river, easily accessible by boardwalks.
---
MRT Tamsui Station (淡水站)
After arriving at the terminal station of the Tamsui-Xiny Line, head to the Tamsui Old Street, visit Fort San Domingo and other heritage sites and watch the sunset other from the river bank close the old street or at Fishermen's Wharf at the mouth of the river. To get there, take a bus or a ferry from the Tamsui Wharf. You can also take the ferry to the opposite side of the river and check out the small settlement of Bali.

Tamsui Old Street
You could easily spend a whole day exploring the delights of Tamsui. Tamsui Old Street (淡水老街) is the place to load up on the town's renowned iron eggs (quails' eggs stewed in spices and dried until chewy), and of course visit the surreal Believe It Or Not Museum, with its assortment of pickled oddities and some live ones too – a two-headed, six-legged turtle for one. Along the riverbank you can take in herons fishing in the Tamsui estuary, blow all your change on fairground-style games, and try another Tamsui specialty, ah-gei (fried beancurd stuffed with vermicelli noodles) at the Original Ah-Gei Store (No. 4, Alley 11, Zhongzheng Rd.).
Up the narrow set of stone stairs that make up Alley 14 of Zhongzheng Rd. is the Red Castle – a 19th-century mansion built in the Victorian style, now home to a high-end restaurant and terrace bar with wonderful views from the café on the 3rd floor. Follow the river downstream and you'll come to the "Old Dutch Fort," Fort Antonio (better known as Fort San Domingo) and the Former British Consular Residence. From the fort, head uphill on Zhenli Street and you'll arrive at the former Tamsui Customs Officer's Residence, also known as the Little White House – a beautiful white colonial-style building with vaulted arcades, fronting a meticulously tended garden.
Bali Old Street
Across the river from Tamsui, just a few meters from where you step off the ferry, Bali Old Street (八里老街) is a slightly shorter, slightly more laid-back version of Tamsui Old Street. The pace here is a little slower, a little less frantic than its counterpart on the other side of the river. Food choices include more roasted corn, fried squid, corn dogs, barbequed tofu, and fried birds'-eggs-on-a-stick than you can shake a stick at. The most popular vendor though is undoubtedly the donut shop at the top of the street. Three snacks are on sale here – your classic donut, a two-pronged crispy bun called "twins," and taro cookies, which consist of taro paste sandwiched between two deep-fried cream crackers.
Bali Left Bank Park
A fairly similar experience to Tamsui's riverside boardwalk, Bali Left Bank Park (八里左岸) is, as well, somewhat more easy-going than its cousin across the water. A slew of interesting shops selling Western '50s-style toys line the bank – think cup-and-ball and rubber-band rifles (though you'll also find that some are distinctly Taiwanese – child-sized versions of the war god Guan Gong's Green Dragon Crescent Blade, for example). There are also some expansive green spaces and sheltering trees where you can sit awhile in the shade and enjoy your ice-cream tower. Follow the path downriver and you'll come to the Wazihwei Conservation Area (挖子尾自然保留區) – an old village and a peaceful mangrove park, which few tourists visit, even on weekends, with soft muddy earth that is home to fiddler crabs and mudskippers galore, as well as several species of waterfowl.
Shihsanhang Museum of Archaeology (十三行博物館)
The archaeological site at Shihsanhang, discovered in the 1950s, offered up a rich trove of archaeological treasures that shed considerable light on the history of one of Taiwan's northern lowland tribes. The site threw up pottery, beads, bronze utensils, silver, copperware, gold jewelry, and coins, as well as human and animal remains, some dating back almost 2,000 years, and, moreover, provided evidence that the Shihsanhang people were the earliest in Taiwan to have possessed iron-smelting technology. The museum, opened in 2003 to exhibit the finds, provides a fascinating look both into the lives of this early Taiwan indigenous people and into the archaeological process itself. Good English signage throughout, and lots of hands-on activities for youngsters, makes this a fun place to visit as a family.
Hotel in the Area
Fullon Tamsui Fishermen's Wharf (福容大飯店淡水漁人碼頭)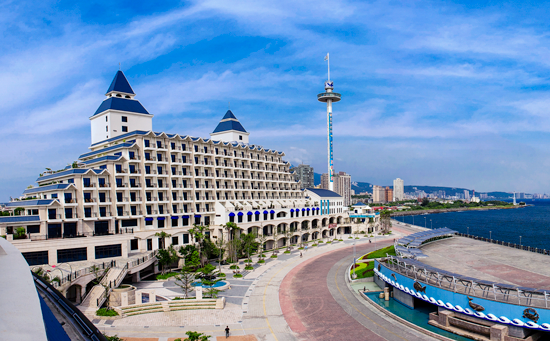 No. of Rooms: 198
Add: No. 83, Guanhai Rd., Tamsui Dist., New Taipei City
(新北市淡水區觀海路8 3 號)
Tel: (02) 2628-7777
Website: www.fullon-hotels.com.tw/fw/