[This post will be updated if new information about places around the station comes available. 🙂 ]
Around Zhongshan Station are a number of major department stores, and there are also many boutiques and cafés in the surrounding neighborhood. Many can be found along Chifeng Street between Zhonghan and Shuanglian stations, including:
Bomb Metal & Fry Jewelry
(爆炸毛頭與油炸朱利)
This shop, focused on contemporary metal smithing and design, was founded by two friends who'd been classmates six years and colleagues eight, their goal is to show the beauty and variety of metalworking through hand-crafted home furnishings, jewelry, and other items, and bring more artistry into people's everyday lives.
Add: 27, Ln. 1, Sec. 2, Chengde Rd., Datong Dist., Taipei City
(臺北市大同區承德路二段1巷27號)
Website:www.bmfj.com
Lovely Taiwan Shop (台灣好店)
All items here are Taiwan-sourced, providing a stable sales platform for creators from local communities and indigenous-tribe villages. The main items displayed on the first and second floors are accessories, bags, and souvenir items, along with teas and foods.
Add: 18-2, Ln. 25, Nanjing W. Rd., Taipei City
(台北市大同區南京西路25巷18-2號)
Website:www.lovelytaiwan.com.tw
Rooster Café & Vintage (公雞咖啡)
Want a hearty Chifeng Street brunch? Here's the place! Down a quiet Chifeng Street side lane, the retro ceramic-tile floor, DIY mosaic-decorated bar, and fixed-up secondhand tables, chairs, and sofas give this place a 1950s/1960s ambience.
Add: 20-5, Ln. 25, Nanjing W. Rd., Zhongshan Dist., Taipei City
(臺北市中山區南京西路25巷20號之5)
Website:www.facebook.com/RoosterCafe/
MUSEUM
Museum of Contemporary Art, Taipei
(台北當代藝術館)
Add: 39, Chang'an W. Rd., Taipei City
(台北市大同區103長安西路39號)
Tel: (02) 2552-3721
Website: www.mocataipei.org.tw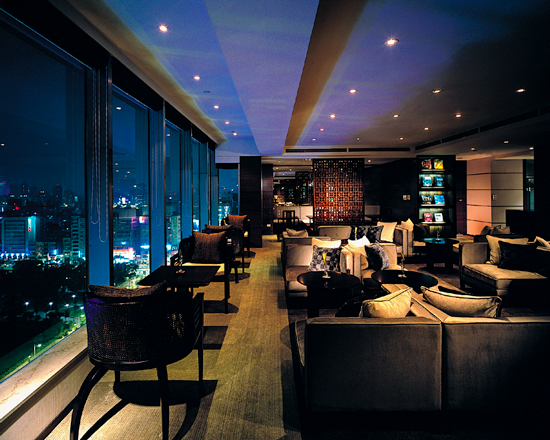 HOTEL IN THE AREA
Regent Taipei (台北晶華酒店)
Add: No. 3, Ln. 39, Sec. 2 Zhongshan N. Rd., Taipei City
(台北市中山北路2 段3 9 巷3 號)
Tel: (02) 2523-8000
Website: www.regenthotels.com