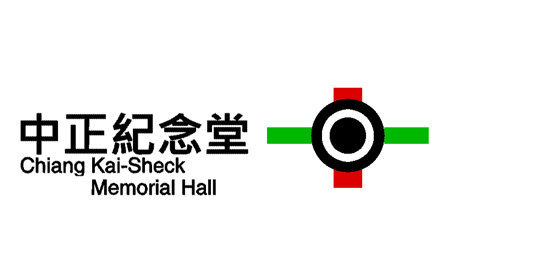 [This post will be updated if new information about places around the station comes available. 🙂 ]
Chiang Kai-shek Memorial Hall (中正紀念堂)
This is one of the top tourist attractions in the city. Each day changing-of-the-guard ceremonies popular with international tourists are staged, 9-to-5 on the hour. The National Theater (國家戲劇院) and National Concert Hall (國家音樂廳), on the left and right of the memorial hall plaza, feature classical Chinese palace-style architecture. They are stages for first-rate cultural-arts performances.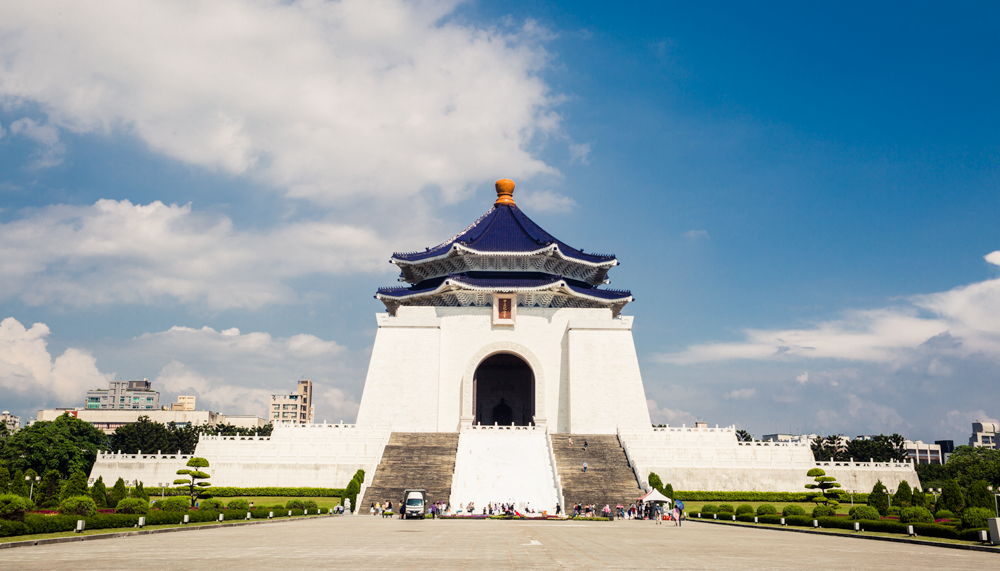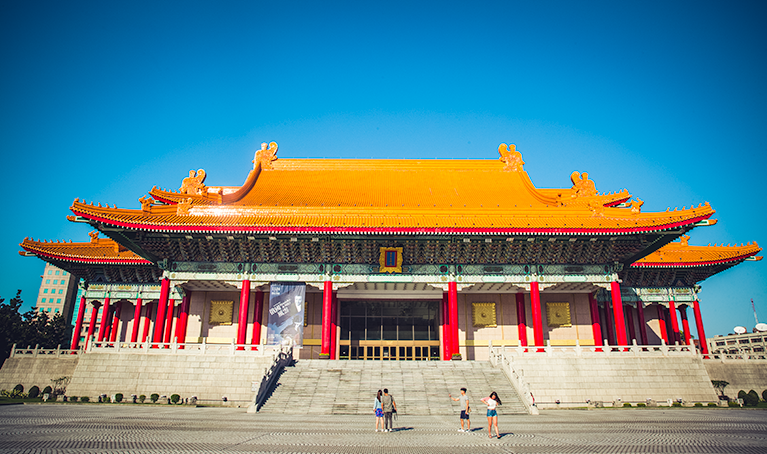 Theater Trattoria (戲台酒館)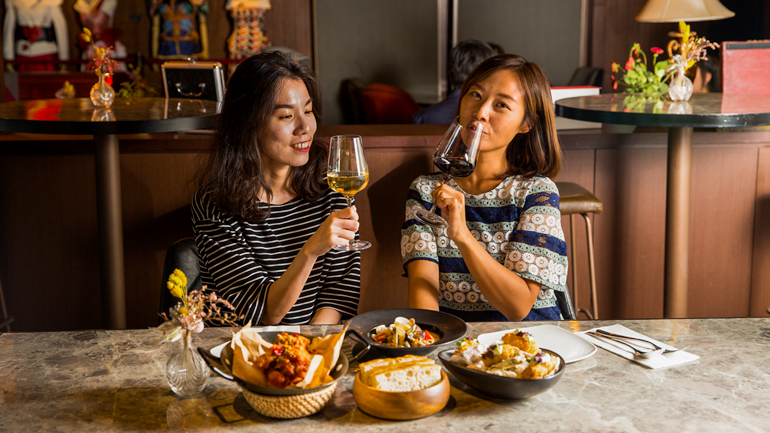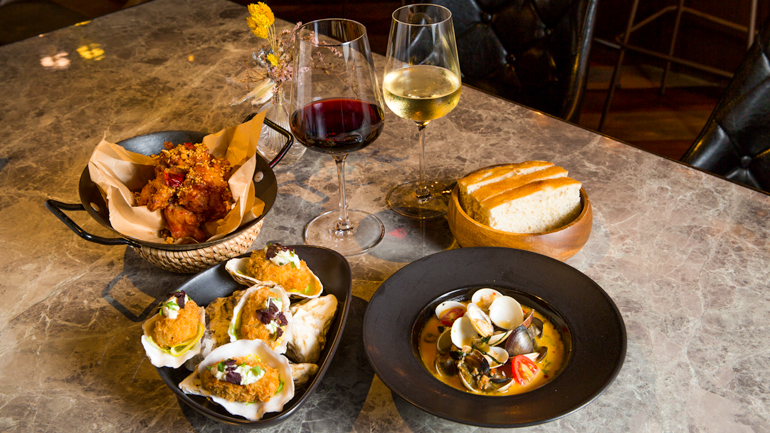 Add: No. 21-1, Zhongshan S. Rd., Taipei City
(台北市中山南路21-1號)
Tel: (02) 2397-1920
Website: www.sedaitheater.com
National Taiwan Museum – Nanmen Park
(國立臺灣博物館南門園區)
Originally Nanmen Factory, established during the Japanese era to make camphor. On-site, the "White Palace" (Goods Storehouse), "Red House" (Camphor Warehouse), and reservoir pool have all been renovated for exhibit use. Inside the Red House is Yu Yu Art Café, serving light meals and exhibiting sculptures and other artworks by renowned Taiwan sculptor Yuyu Yang.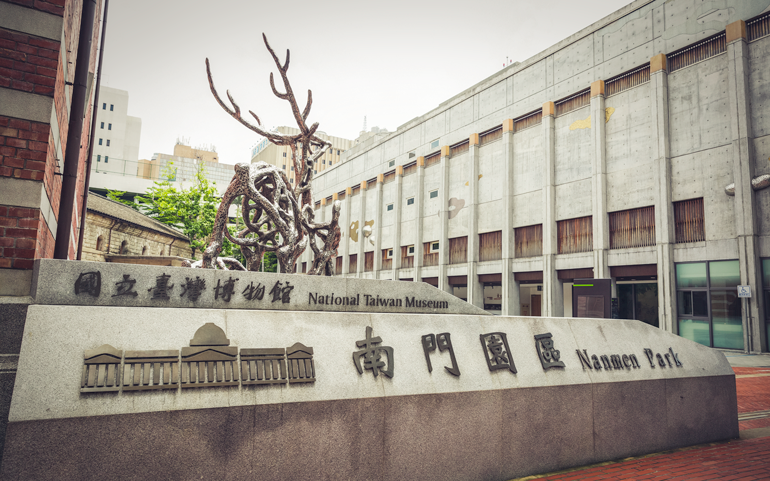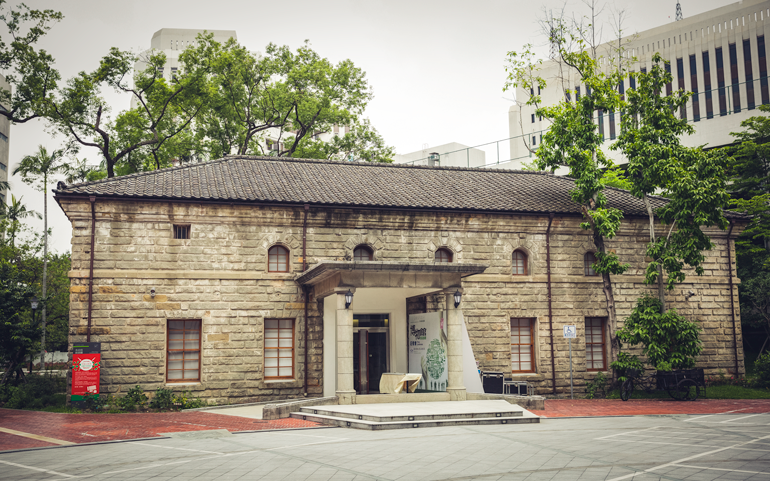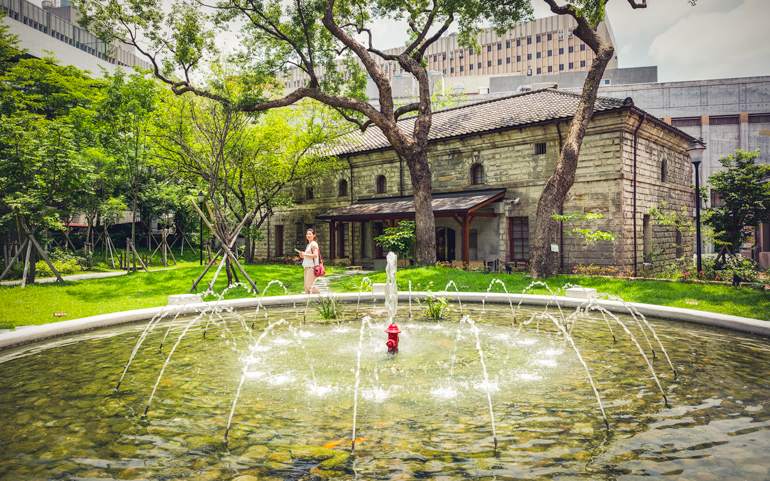 Add: No. 1, Sec. 1, Nanchang Rd., Taipei City
(臺北市中正區南昌路一段1號)
Tel: (02) 2397-3666 (Closed on Monday)
Website: www.ntm.gov.tw
Postal Museum
(郵政博物館)
This museum has a wide-ranging collection of artifacts related to postal services, with a special focus on Taiwan's postal service history. On the third floor, postal-delivery systems from ancient imperial to modern times are introduced, as are the equipment and machinery used over the years. On the fifth floor, stamps from over 120 countries are displayed, many exceedingly rare and valuable – a philatelist's dream come true.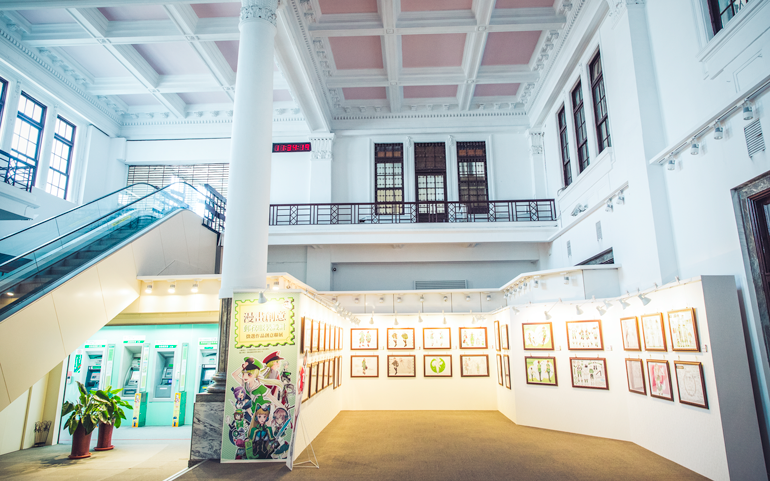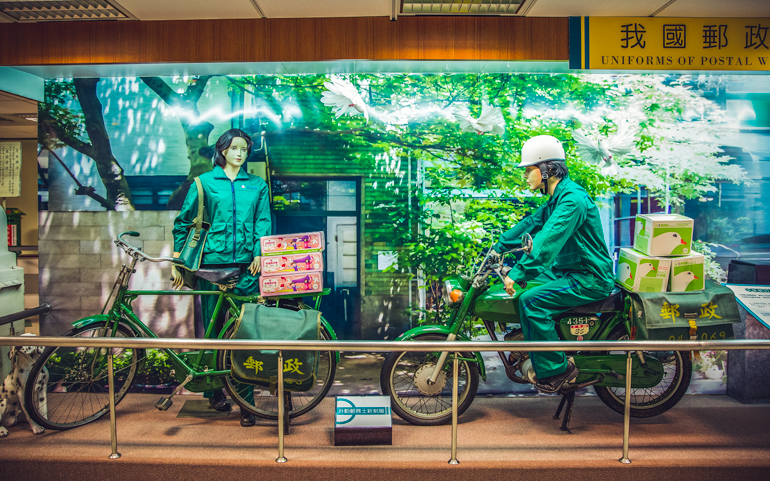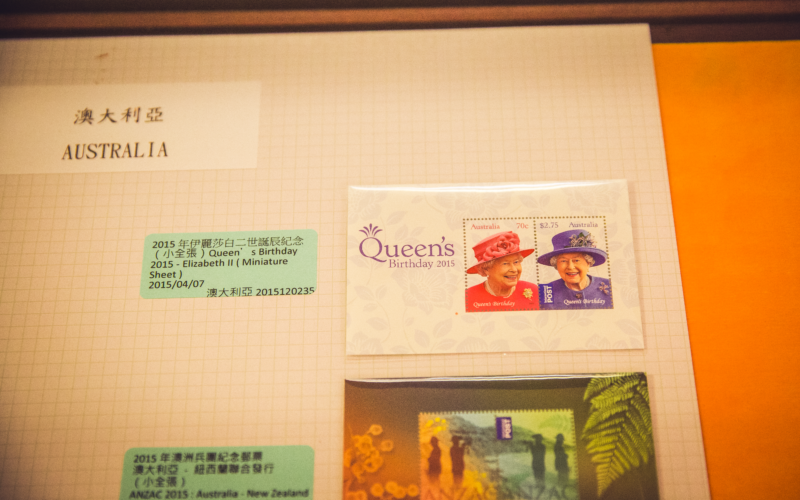 Add: No. 45, Sec. 2, Chongqing S. Rd., Taipei City
(台北市中正區重慶南路二段45號)
Tel: (02) 2394-5185 ext. 852 (Closed on Monday)
Website: museum.post.gov.tw
Nanmen Market ( 南門市場 )
The first floor of this market offers daily-use sundry items and prepared foods, the second has clothing and a food court, the B1 level fresh meats, fruits, and vegetables. Always busy and intriguing any day, the excitement level rises for Chinese New Year, for this is a prime market for traditional New Year goodies. You'll find everything, from pastries to sauces, from cured meats to prepared foods. The best-known long-time vendors are Wanyou Quan Hams, Hexing Rice Cake Shop, and Yichang Yufang.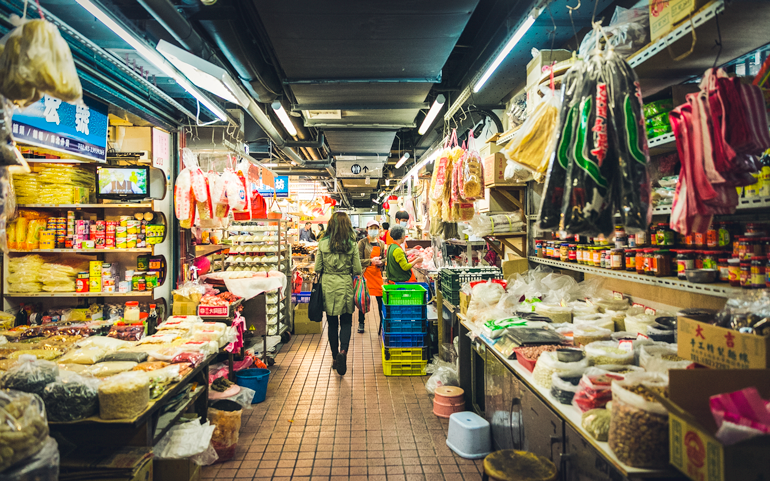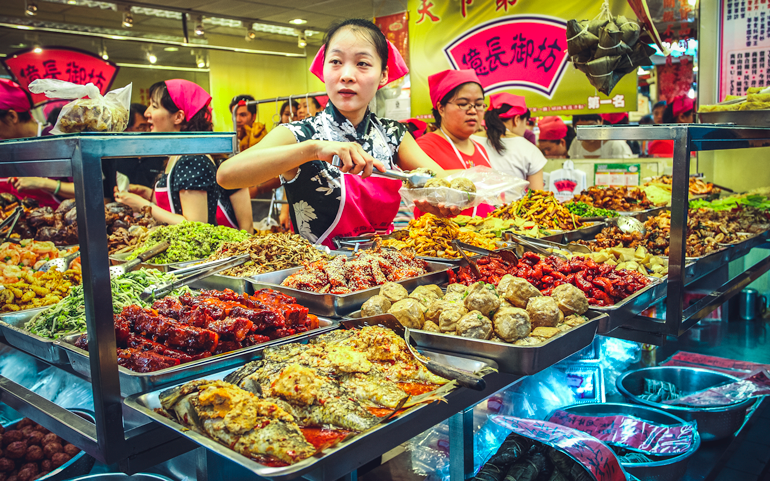 Add: No. 8, Sec. 1, Roosevelt Rd., Taipei City
(台北市中正區羅斯福路一段8號)
Tel: (02) 2321-8069
Website: nanmenmarket.org.tw
(For closing times of market, please check online)
Stinky Tofu Boss
(臭老闆現蒸臭豆腐-本店)
Tel: (02) 2305-2078
Add: No. 6, Ln. 313, Zhonghua Rd., Taipei City (Nanjichang Night Market)
Website: www.facebook.com/stinkytofuboss
A Nan Sesame Chicken
(阿男麻油雞)
Tel: 0955-572-306
Add: Ln. 311, Zhonghua Rd., Taipei City (Nanjichang Night Market)
(台北市中正區中華路二段311巷)
Website: www.facebook.com/pages/南機場阿男麻油雞/198571843504345
Sung Ching Taiwanese Burrito
(松青潤餅)
Tel: 0930-406-677
Add: No. 4, Ln. 311, Zhonghua Rd., Taipei City (Nanjichang Night Market)
(台北市中正區中華路二段311巷4號)
Website: www.facebook.com/Pine.green.cake/
Unnamed Clay Oven Roll
(無名推車燒餅)
Add: Ln. 311, Zhonghua Rd., Taipei City (Nanjichang Night Market)
(台北市中正區中華路二段311巷?號)

Further reading on other sites
WE FUN TAIWAN 一起玩台灣:
5 THINGS YOU SHOULD KNOW ABOUT CHIANG KAI-SHEK MEMORIAL HALL