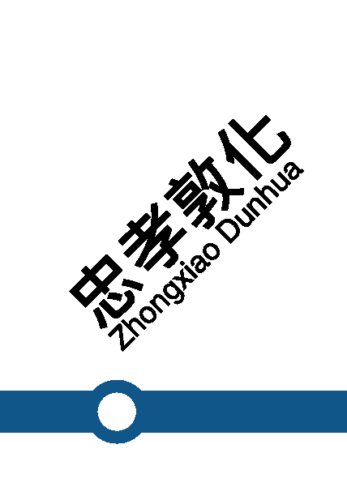 [This post will be updated if new information about places around the station comes available. 🙂 ]
Jiate
Info added on March 23, 2020
Jiate is a breezy shop on a lane in Taipei's busy East District with an entrance that remains open on warm days, attracting shoppers who want to cool off. The décor is pretty and chic, consisting of a blue, white, and gold color scheme. Order at the white marble-top counter and observe adept tea-makers hand-drip tea in stacked pots. There are only three small tables inside, but there's also a sizable wooden bench fringed with plants that's perfect for lounging on. Many customers also choose to order tea to go and then browse the nearby eyeglass shops and clothing boutiques, cold brew in hand.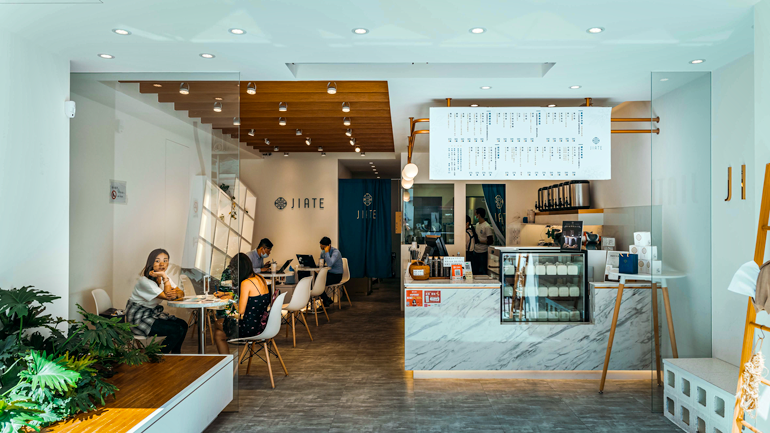 Jiate is a rendering of the Taiwanese pronunciation of "eat tea," meaning of course "drink tea." Despite its modern appearance, the idea for the store was born out of nostalgia. Look for a small concrete bench with patterned glass tiles next to the counter. Jiate's logo emulates the flower-shaped patterned glass tiles that were common in homes, schools and sanheyuan-type buildings (U-shaped courtyard homes) in Taiwan up until the '80s. The English-spelling "Jiate" is printed several times within the flower-shaped space to create what looks like an intricate insignia stamped on a mooncake.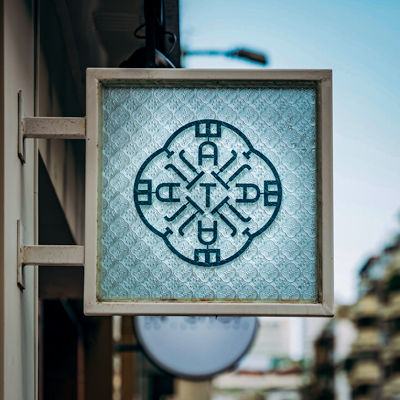 Some of the drinks have whimsy-sounding names, for instance, the Xiaoshihou. This means "as a child," and the mixture of black tea and cassia seed transport Taiwanese back to their childhood by recalling smells of black tea wafting in night markets. Another drink to try is the Luyered oolong tea, a warm honey-accented brew made with leaves from Taitung's Luye area that is hand-poured and brewed for five minutes, then sipped in little teacups.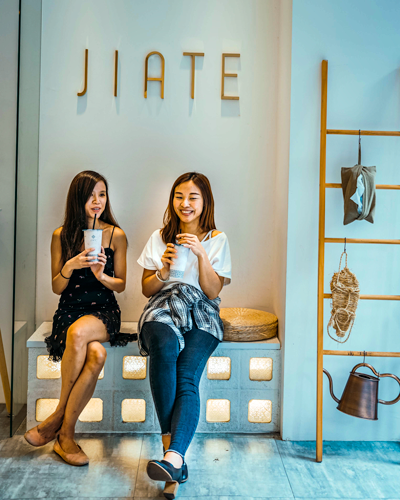 Then there are the immensely refreshing cold teas, such as the oolong tea made with tea leaf from the Bagua Plateau in central Taiwan. Also the sugarcane juice with Alishan green tea, the sweetness of which derives from sugarcane harvested in Nantou County's Puli area. The sugar level and amount of ice for each serving can be adjusted according to preference, and the cold drinks are served in takeout cups with prints that look like old terrazzo tiles. For souvenirs, opt for a package of 10 teabags presented in a simple white box with Jiate's gold insignia, which is placed in a small teal-and-gold bag.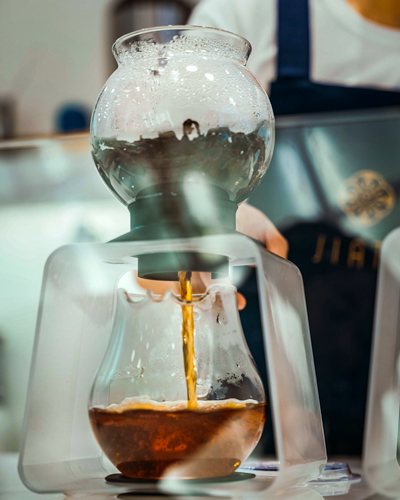 Jiate
Add: No. 37, Ln. 187, Sec. 1, Dunhua S. Rd., Da'an Dist., Taipei City
(台北市大安區敦化南路一段187巷37號)
Tel: (02) 2741-9458
Website: www.jiatetea.tw
"Orchid Pavilion Cold Noodles" (蘭花亭涼麵)
Located under Zhongzheng Bridge, opened way back in 1966, the signature dish here is the original-flavor cold noodles. Other options include fried-bean paste, fruit, and XO (brandy) sauce variations. The owner, who loves dreaming up new flavors, uses pineapple, cherry, honey peach, etc., adds konjac for extra taste and texture, and adds a special-sauce topping for a refreshing and delicious treat. The XO sauce brings a lightly spicy seafood flavor, savory and appetizing. The owner also specially adds a bit of mustard atop noodles, adding tasty zestiness to the sesame sauce.
Add: 87, Sec. 3, Chongqing S. Rd., Taipei City
(台北市大安區敦化南路一段160巷2號)
Tel: (02) 2365-4221
Website: www.facebook.com/蘭花亭涼麵-110062889024683/
Hotel Poispois
Located in close proximity to Dr. Sun Yat-sen Memorial Hall, Hotel Poispois is a great starting point for an adventure in Taipei. The building's unique red-and-silver façade is in line with its young and trendy interior décor, as every inch of the hotel offers something interesting to see. Even if you aren't staying, the hotel's first-floor restaurant Ch-Eat and Drink, is a cozy café perfect for a brunch stop. If you're arriving at night, head up to the rooftop bar for drinks and take in the hotel's magnificent view of the Xinyi District skyline until midnight.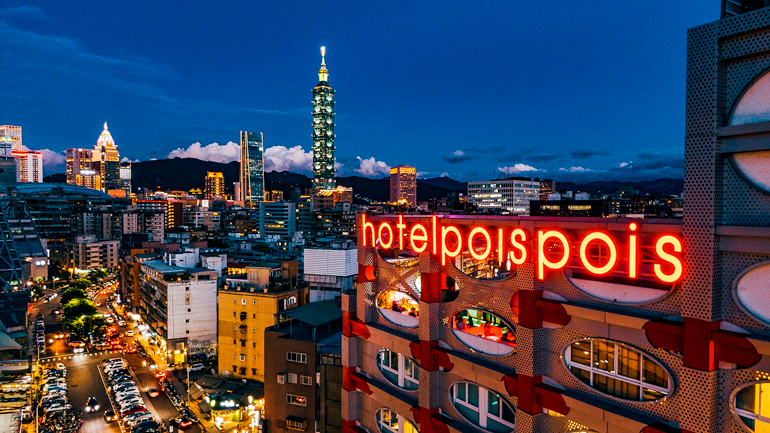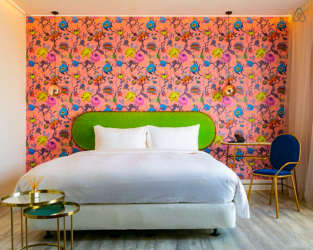 Hotel Poispois
Add: No. 168, Sec. 4, Civic Blvd., Da'an Dist., Taipei City
(台北市大安區市民大道四段168號)
Tel: (02) 2771-1188
Website: www.hotelpoispois.com (Chinese)
Closet Bar & Restaurant (衣櫥餐酒館)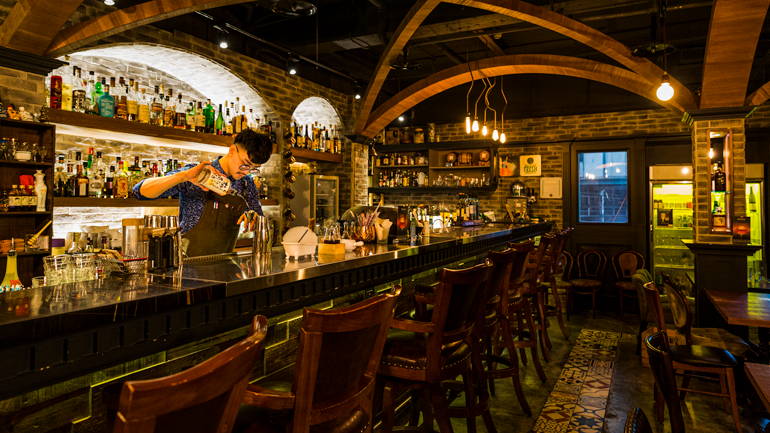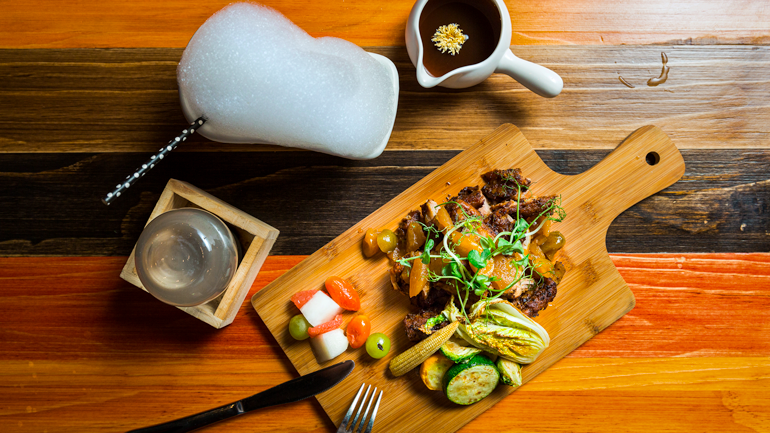 Closet Restaurant & Bar (衣櫥餐酒館)
Add: No. 15, Ln. 101, Sec. 4, Zhongxiao E. Rd., Da'an Dist., Taipei City
(台北市大安區忠孝東路四段101巷15號)
Tel: (02) 2731-7919
Facebook