100,000 Tulips from Holland and Japan on Display
Late winter and early spring is the best time to appreciate floral beauty in Taipei. and the Chiang Kai-shek Shilin Residence Park has become a very popular location to appreciate blooming flowers.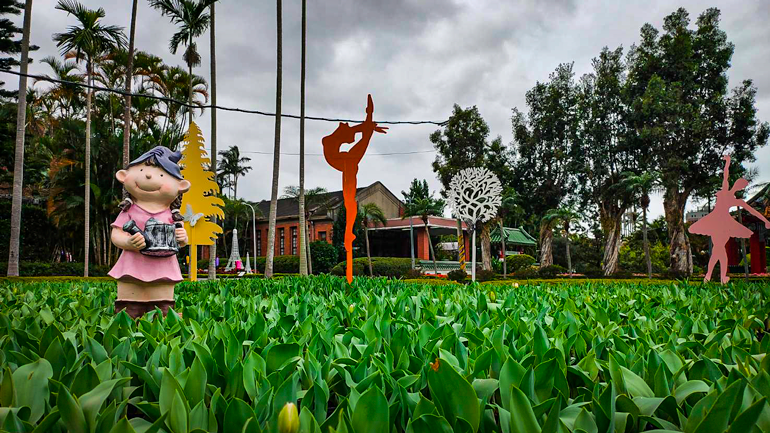 Throughout the year you can marvel at flowers in the park. There is a rose garden with a variety of beautiful roses. Orchids are often shown in the flower art exhibition house. The park is also venue for flower shows, including the chrysanthemum, tulip, and rose shows held at different times of the year.
The 2020 Shilin Residence Tulip Show takes place February 14 ~ 23 this year.
On display are amazingly beautiful flowers from Holland and Japan, and visitors will have a great time gazing at colorful flower fields. This is a great opportunity to take memorable photos as well; apart from the flowers there are also Dutch and Japan-style decorations ideal for taking selfies. The show is a colorful feast for your eyes. On display are more than 100,000 tulips of various shapes and colors.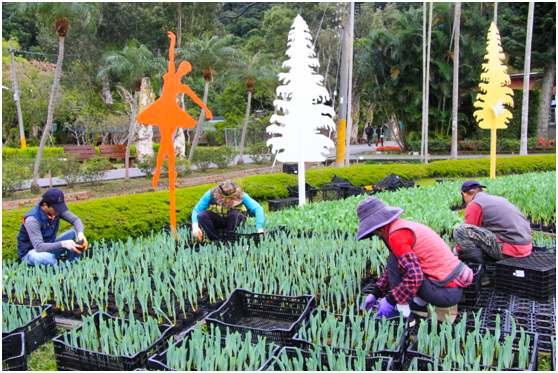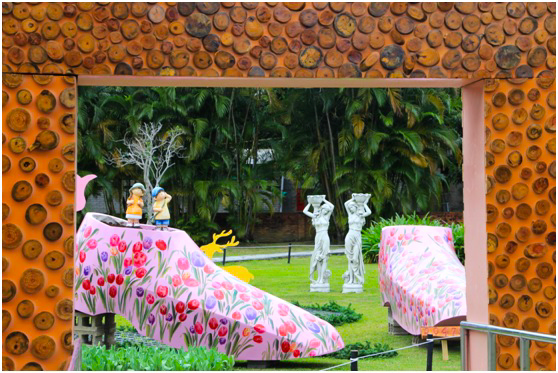 Apart from visiting the tulip flower areas, there is much more to see in the Shilin Residence Park, including the rose garden, the eco-pond area, and the residence of late President Chiang Kai-shek.
The show starts on February 14, which is Valentine's Day, making the event perfect for loving couples with a taste for romance. There is no lack of love-themed decoration in the park, which create a distinct romantic ambience.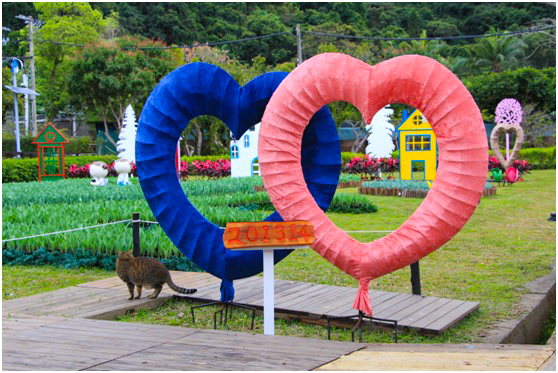 The main theme of the show is "So Great to See You!" and the organizers sincerely hope to see flower lovers of all age groups come to Shilin Residence Park to have an unforgettable time appreciating beautiful tulips.
🌷Shilin Residence Tulip show (士林官邸鬱金香展)🌷
Official Website: 2020tushow.gov.taipei
Facebook Fanpage: www.facebook.com/2016chshow
Dates: Feb. 14 (Friday) ~23 (Sunday), 2020
Hours: 8am ~ 6pm
Location: Chinese Garden, Western Garden, and Country Walk Area inside the Shilin Residence Park (士林官邸公園~中式庭園、西式庭園、踏青區)
How to Get There:
Take the MRT Xinyi-Tamsui Line (Red Line) to Shilin Station and leave the station by Exit 2; follow the signs to Shilin Residence Park (about 7 minutes by foot).