Bean Challenging Long-Supreme Leaf for Islanders' Love
TEXT / RICK CHARETTE
PHOTOS / VISION

Tea, glorious tea! No coffee, glorious coffee! A battle of the daily staple beverages has been raging in Taiwan the past decade-plus, a titanic struggle for the hearts and minds of the people. Tea has sat proudly on the throne for centuries. The upstart coffee waded ashore from places foreign (i.e., Starbucks from the U.S.) in the 1990s. Which is winning? Which has the most legitimate claim to being the preferred daily beverage staple of Taiwan's inhabitants? Read on!
Well, we've misled you a bit. There's no clear winner yet, and we're calling it a dual monarchy. Tea reigned supreme, unchallenged, for centuries after being transplanted from China during the Qing Dynasty. Then, in the 1990s, everything changed. Starbucks launched the palate-preference challenge, and since then chain upon chain has sprung up. The major convenience-store chains, riding the new wave, have become major go-to spots for java satisfaction. And as palates have become ever more sophisticated demand has been for ever more sophisticated taste experiences, and today the excitement is all about specialty coffees.
Tea has fought back. The younger generation turned to coffee in the search for something new, and a new generation of tea people has seen this and responded in kind. New teahouses have shaken off stodgy traditions, and now serve up upscale trendy. And tea leaf is being used in innovative new ways, with a key trend being tea beverages, with bubble tea for a while now, and now inventive hand-shaken tea-based drinks featuring local fruits, with an explosion of bright, chic tea-drink shops.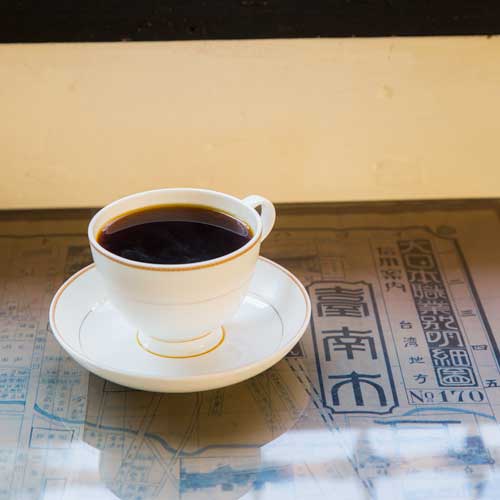 Taiwan Coffee Bytes
Highest concentration of cafés in the world
Over 3,800 cafés (about 25% in Taipei)
People drink about 2.85 billion cups of coffee a year, about 130 cups per person/year (Japan about 370, South Korea about 350)
People buy about 600 million take-out coffees a year (stacked together, the cups would be as tall as 130,000 Taipei 101 towers)
Coffee market is growing about 20%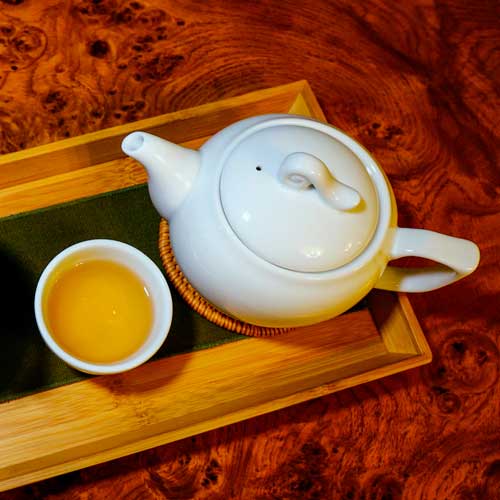 Taiwan Tea Bytes
People consume about 40,000 tons of tea leaf each year
Over 1 billion "hand-shaken" tea drinks are sold each year, including about 100 million pearl milk tea servings (stacked together, they'd equal 1,700 Mt. Everests)
Tea imports triple exports, but export unit prices average 4.7 times higher
Annual exports are about 10,000 tons, about 40% Oolong and Baozhong teas, with China the biggest buyer
Annual imports are about 30,000 tons, mostly black tea from Vietnam and Sri Lanka
Tea in Taiwan
During Taiwan's imperial era, Han Chinese immigrants brought tea plants from their home areas in China's Fujian Province. Significant commercial production only began in the latter 1800s, however, when Western trading firms encouraged production and exported Taiwan's tea to points abroad. Local production long remained mainly for export, and it was only in the 1970s that the island's tea aficionados began to develop an appreciation for homegrown offerings. High-mountain Oolong teas are most highly valued; other teas produced are green tea, Baozhong tea, Oolong tea, Tie Kuanyin (Iron Goddess) tea, and black tea.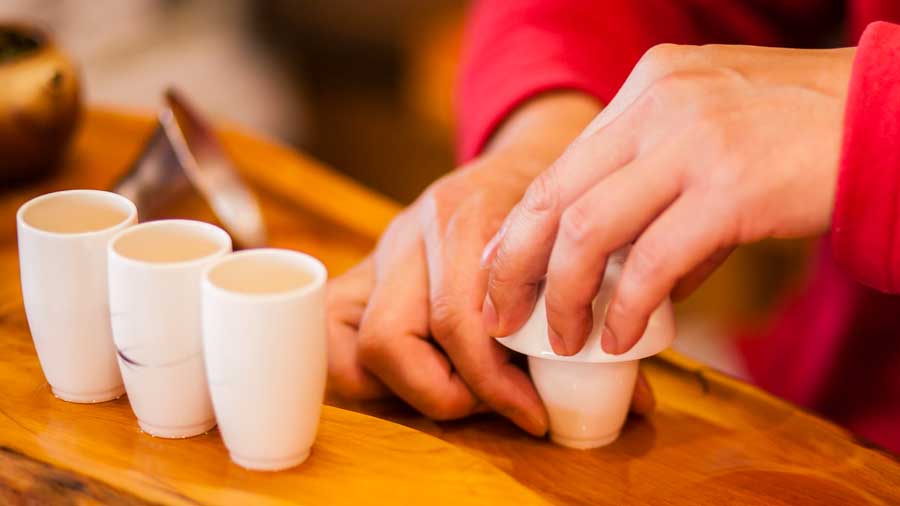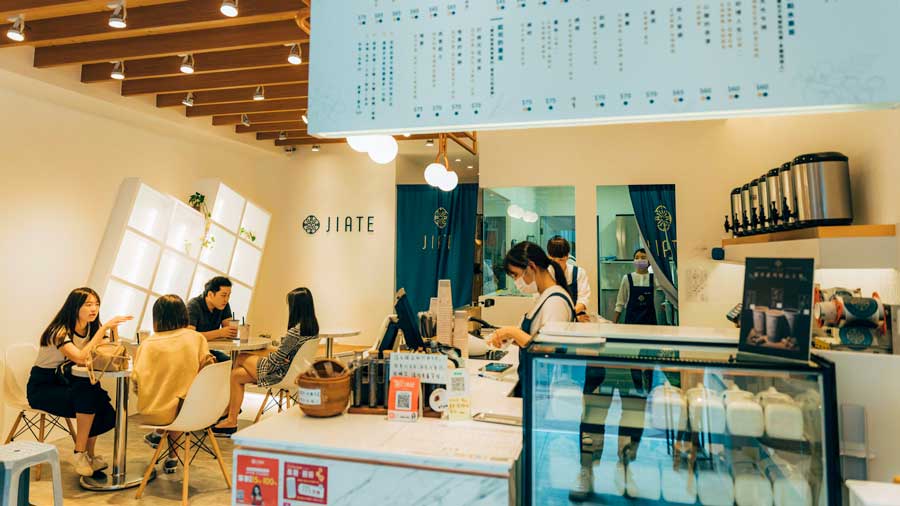 In the face of the coffee challenge, innovation has percolated, mostly introduced by the younger generation, eager for fusion and novelty. The traditional, quaint teahouse has been thrown over for more modern, trendy places, some of these special-theme teahouses, many serving innovative "tea cuisine"; i.e., culinary creations proprietors feel perfectly match their tea offerings, many dishes with tea in some form as ingredient. Marketing-savvy operators of long-in-business teashops are taking over from older generations and introducing new ideas such as DIY tea experiences. And the tea-beverage shop market has exploded, especially what are called "tea shake outlets," with both chain and self-owned boutique options.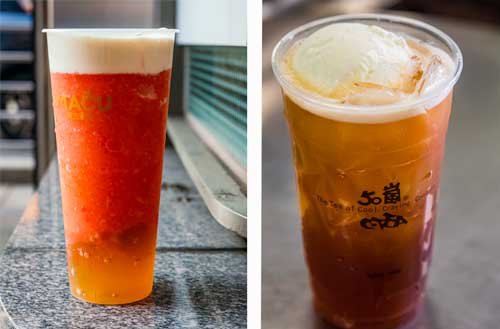 Where to Learn More About Tea
In Taipei, perhaps the best area to learn more about tea is the Dadaocheng neighborhood. In the 1800s this was a thriving riverport, and a key launch point for trading firms' tea leaf headed overseas. The area is today home to many tea-related businesses with long histories.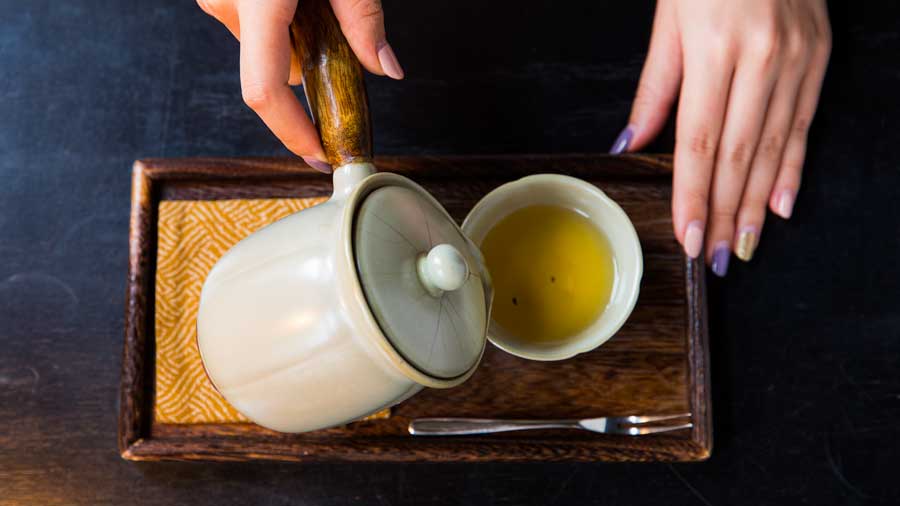 South St. Delight is on the second floor of a renovated heritage shophouse. This is a teahouse of quiet, elegant décor that serves teas matched with lighter foods. Its specialty is pairing premium teas with mouthwatering finger snacks, the tea you order coming with a specific array of traditional-style snacks – such as mung-bean pastries and longan jelly.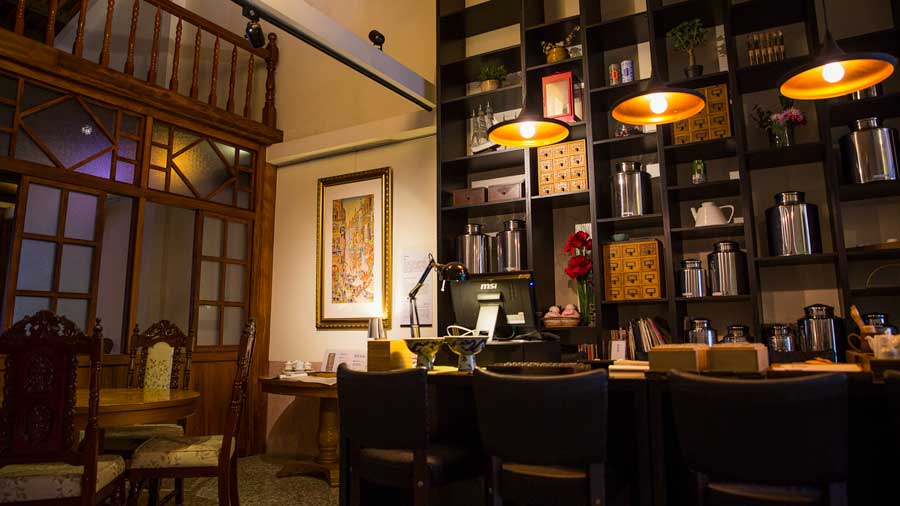 South St. Delight
(南街得意)
Add: No. 67, Sec. 1, Dihua St., Datong Dist., Taipei City
(台北市大同區迪化街1段67號)
Tel: (02) 2552-1367

Sin Hong Choon is in a renovated three-floor Japanese-style business building. It now serves as a tea shop, museum, and cultural-education hub. Visitors to the traditional-style shop area, decked out with a 1930s look and stuffed with tea memorabilia, can sample and buy leaf. In the preserved work rooms you can learn about Taiwan's tea trade history.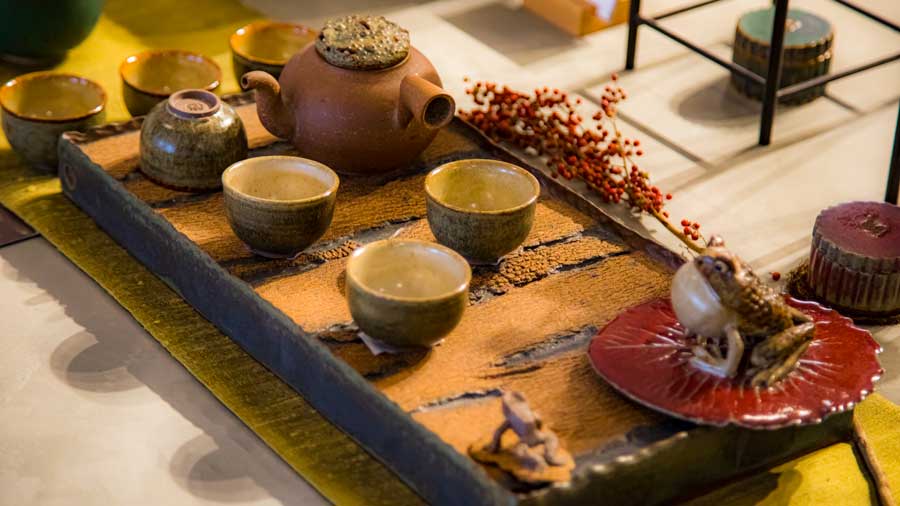 Sin Hong Choon
(新芳春行)
Add: No. 309, Minsheng W. Rd., Datong Dist., Taipei City
(台北市大同區民生西路309號)
Tel: 0923-613-316

Ing Lok Tshun Hong Formosa Tea is a teahouse taking you back to Taiwan in the 1920s, with a fusion of Japanese and Western elements. Paying homage to the goods that brought Dadaocheng its great monetary and cultural wealth from the late 1800s through much of the 20th century, on display and for sale here are the best of Taiwan's teas and other specialty products.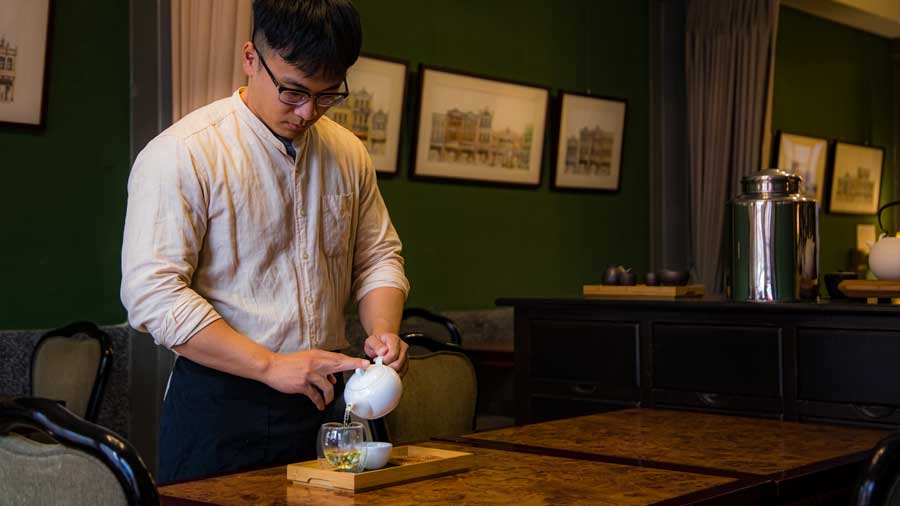 Ing Lok Tshun Hong Formosa Tea
(永樂春風茶館)
Add: No. 82, Sec. 1, Dihua St., Datong Dist., Taipei City
(台北市大同區迪化街1段82號)
Tel: (02) 2552-6482

Coffee in Taiwan
During the 1895~1945 Japanese colonial period coffee plants were cultivated in Yunlin County's low-mountain region of Gukeng, the bean primarily exported to Japan. After the Japanese departure all plants were torn out and the land used for tea. With the introduction of Starbucks in the 1990s coffee burst from its niche-market status and coffee production by small-batch cultivators was successfully restarted in locations around Taiwan.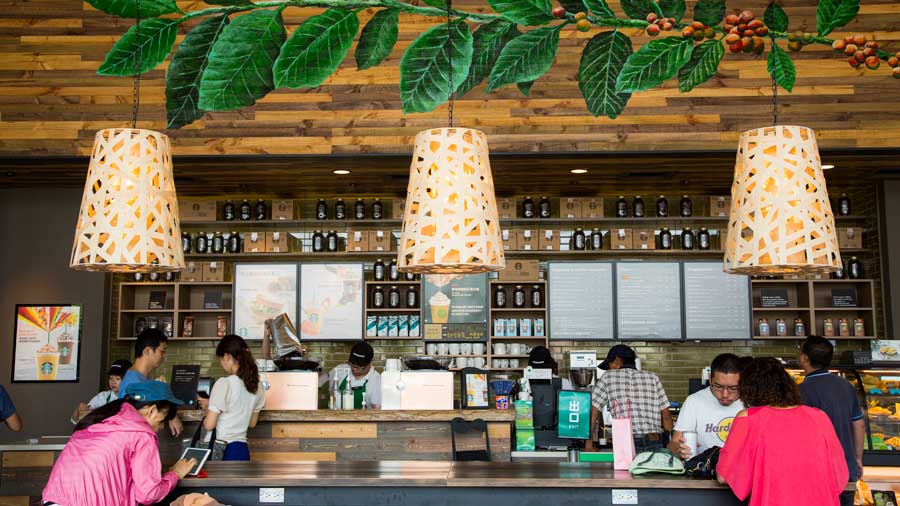 Not long ago the big café trend was to experience how coffee was prepared before you – brewed-on-order, cold drip coffee specialists, etc. The major trend now is specialty coffee. Taiwan has become an international player of note in the specialty coffee sector. The term "specialty coffee" denotes the highest available grade of coffee, generally referring to the entire supply chain and using single origin coffee beans.
Opening one's own café is now a popular option among Taiwan's younger generation, living as one's own boss and using premises as a clear reflection of personality and life beliefs. The popularity of using single origin coffees is a demonstration of this generation's deepening eco-consciousness.
Master Roasters
The young owner of Oasis Coffee Roasters, a hipster operation in Taipei's cosmopolitan Da'an District, sees his gathering spot as a rest station, an oasis, for busy urbanites. Hence the "oasis"-evoking logo, the waves of a life-giving oasis-spring pool in the desert forming an energizing sun.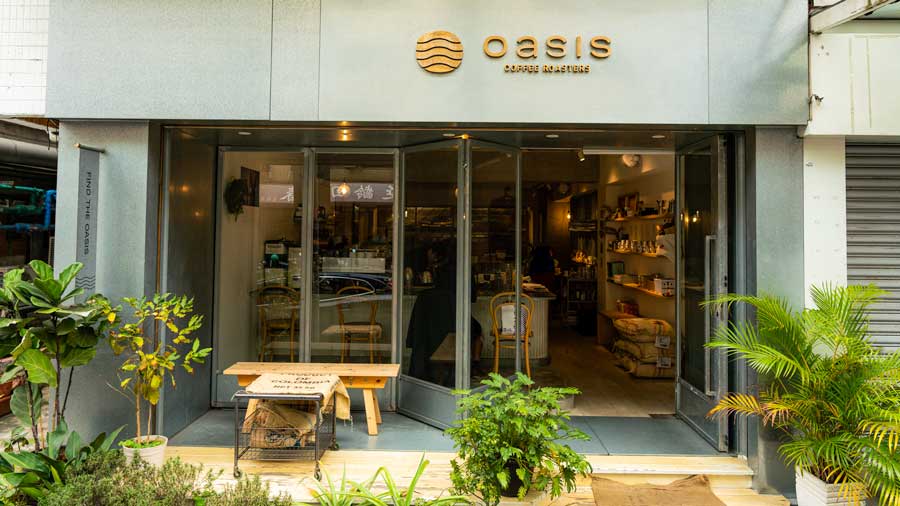 Oasis is a key representative of Taipei's ever-more-refined coffee culture. The owner closely studied the novel methods of World Barista Championship winners, experimenting with the roasting and extraction methods/apparatus used by world-renowned masters. Oasis uses light roasting, with a strong preference for Nordic light roasting, believing it better preserves a bean's natural flavors (floral, fruity, nutty, natural sweetness, etc.).
The purity and cleanliness of its coffees is deliberately reflected in its bricks-and-mortar look. The café's striking façade is bright galvanized steel cladding, with large windows allowing purifying sunlight to stream inside. The interior is minimalist, with much use of white and light-hue birch wood, in Scandinavian style, and strategic use of "outdoor" items such as steel sheeting and streetlamp-shaped wall lamps.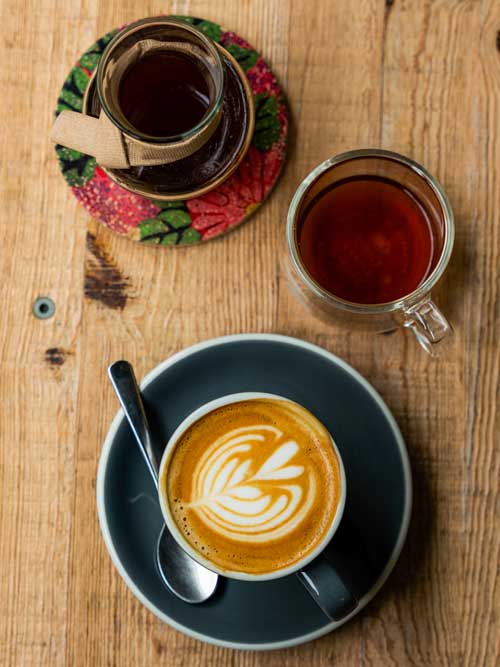 Oasis is ultra-fastidious about its bean selection. The owner scours the planet for the finest specialty coffee bean, sourcing from both Taiwan and abroad, doing its own roasting for many in-house. But something that sets it apart from even the best of other island café roasters is its carrying of a wide range of beans from other roast masters. The Oasis owner has superb relations with other Taiwan café roasters, and stocks roasts from such renowned elite local operators as Rufous Coffee, The Normal, and Group 19.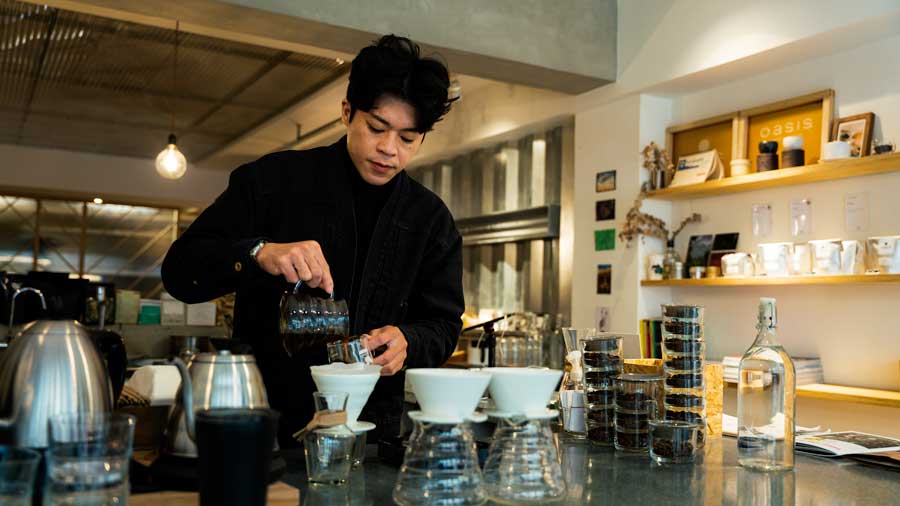 Another unique Oasis initiative is its close relations with Taiwan coffee growers. For example, it is now working with farmers in Hualien County in a campaign replacing eco-harmful betel-nut trees with coffee plants, which better preserve the soil. Most of the farmers involved are indigenous.
Oasis Coffee Roasters
Add: No. 7-3, Ln. 199, Sec. 4, Xinyi Rd., Da'an Dist, Taipei City
(台北市大安區信義路四段199巷7-3號)
Tel: (02) 2755-6769

Chain Operations
Though the fresh-brew coffee business is flourishing in Taiwan, and upscale boutique joints have a loyal following looking to please their palates ever more and are willing to pay more sophisticated prices for the experience, it appears that the coffee-trend dividends are increasingly weighted toward brands selling affordable cups of java – of good quality, however.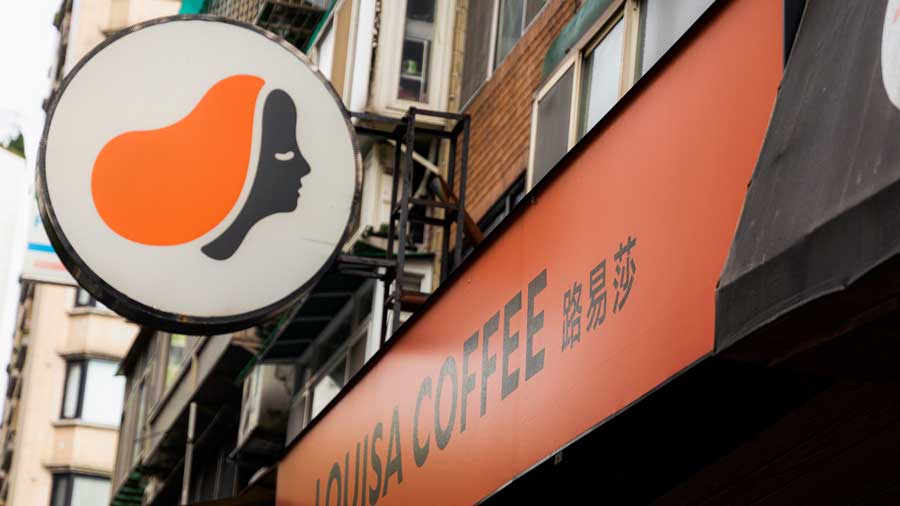 The winners in the increasingly competitive coffee-market competition of late are the four major convenience-store chains: 7-Eleven, FamilyMart, Hi-Life, and OKmart. These operators have been expanding the size of many outlets to create more pleasant sit-down areas while maintaining their significantly lower product prices, enticing people to spend time on the premises rather than encourage quick-thru traffic, in the traditional manner for such chains. Fresh-cup sales for the four major chains now total a whopping 900-plus million cups annually. You won't get an award-winning cappuccino or latte at one of 7-Eleven's bright and airy City Café operations or FamilyMart's Let's Café gathering spots, but the description "That's high quality for my low outlay!" applies.

This has put tremendous pressure on the pricier café chains, notably familiar older operators such as Starbucks and Mr. Brown, which have been closing outlets. Younger homegrown chains have also been muscling in on the older players' turf. Perhaps most notable among these are Cama, Louisa, and 85°C. Local brand Louisa scored a major triumph against goliath Starbucks back in 2019 when Tsutaya Bookstore, the upscale Japanese chain, dumped their longtime partner from the U.S. in favor of Louisa for its flagship Taipei CITYLINK operation. Tsutaya makes in-store café reading a central draw at all its locations.