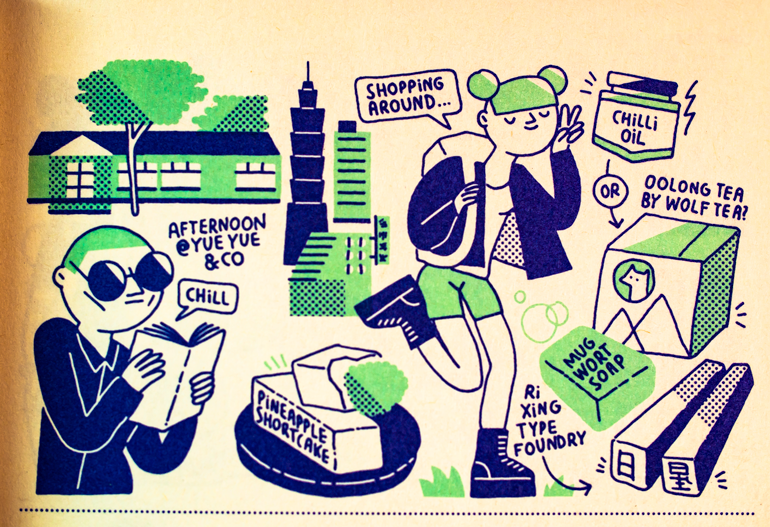 "A unique collaboration with local creatives from selected cities, each CITIx60 City Guide points you to 60 hangouts loved by 60 stars of the cities' creative scene, covering architecture, art spaces, shops and markets, eating and entertainment. All featured artists and designers are at the cutting edge of what's on and when, and known for their accomplishments in fields across advertising, architecture and graphics, fashion, industry and food, music and publishing." (victionary)
If you want to do sightseeing in a foreign city, you'll most likely consult a guide book such as Lonely Planet, but if you want to dig even further and find out about more hidden places and cooler hangouts, you might want to consult the people in the know — locals who can give you the inside tips. With this edition, Taipei joins an illustrious group of international tourist-favorite cities — New York, Barcelona, Singapore, Vancouver, London etc. — to be featured in this guide book series.
The idea behind the CITIx60 series of pocket-sized city guide books is to present the best spots of a city based on the input of 60 local experts, including leading figures in a variety of fields, entrepreneurs, designers, artists, small-business owners, in short the cool crowd, the people who know the local scene, who have good taste and strong opinions.
In CITI X 60 Taipei you'll find 60 suggestions for places to go, recommended by 60 "creative stars."
There are five categories: Landmarks & Architecture, Cultural & Art Places, Markets & Shops, Restaurants & Cafes, and Nightlife.
While you will find the very first two entries, the National Palace Museum and Longshan Temple, in virtually every typical Taipei or Taiwan guide, the third entry, the lesser known College of Design @ Shih Chien University, gives you a clear indication that this guide book is different and takes you to places beyond the usual tourist treks. The book offers a healthy mix of familiar, famous sights and smaller, better-kept secrets.
Each entry is given one or two pages in this 130-page pocket book that easily fits into your pant's back pocket. A brief description of each place is accompanied by several images, showing exterior, interior, and close-ups of products, etc. The info bits include hours, prices (like admission), addresses (no Chinese), telephone numbers, and e-mail addresses.
At the bottom of each entry page you'll see a head shot of the local expert who recommended the place on that page and a few words of advice. For example, Place No. 29, Eslite Spectrum Songyan Store, was recommended by Grace Wang of VVG Group (a group operating a number of well-known eateries in Taipei). She writes: "This is probably one of the most interesting retail hubs in Taipei that carries select collections of locally designed and crafted goods."
Maps showing the location of each of the 60 places can be found on pages 102 through 111, and cell phone users with Internet connection will welcome the QR codes (most entries have them, but not all), that you can scan to open a Google map where you can easily find the location of the place you have been reading about.
There are no Chinese characters to be found throughout the guide book, which is, in my humble opinion, a little bit unfortunate. While finding places in the international city of Taipei is not that difficult and many people on the streets (especially the younger generation) will be able to give you directions in English, having shop or restaurants names or addresses in Chinese always comes in handy when taking a cab or asking locals who don't speak English or are not well-trained in Chinese-to-English Romanization methods.
Of course, if you are interested in finding out about lesser known places in a foreign city, perhaps you don't mind getting lost from time to time and just wander around, exploring the lanes and back alleys (of which Taipei has many).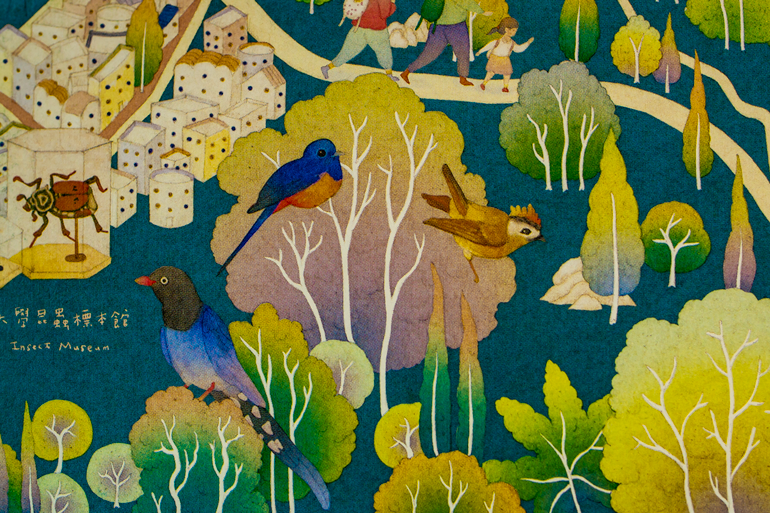 If you are looking for recommendations on places to stay, this book will not be your first choice, although there is a tiny section at the back pointing you to exactly seven places to stay in the city.
Final words. If you plan to spend a bit of time in Taipei and want to explore the city in depth, CITI X 60 Taipei, a compact, light-weight guide book filled with useful information, is a great addition to whatever travel books you carry around or whatever apps you are using on your cellphone. 
CITI X 60 Taipei is available at www.victionary.com and the usual online stores as well as in major bookstores in Taiwan, including www.books.com.tw and www.eslite.com (official price in Taiwan: NT$495).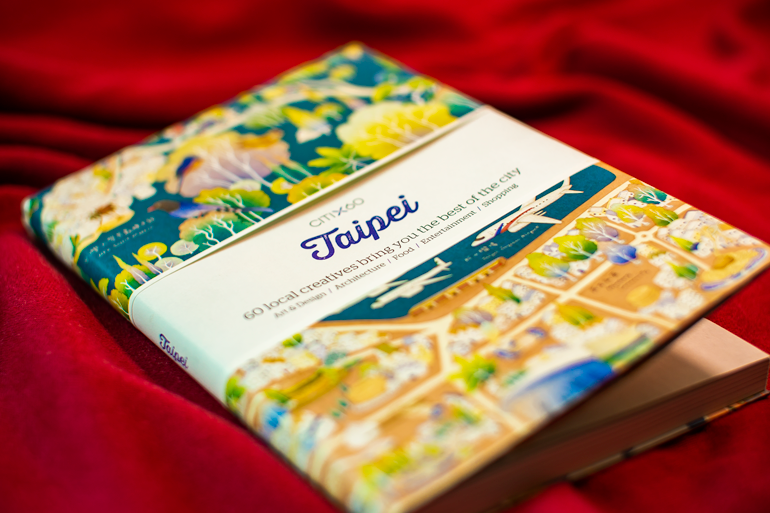 Further reading on other sites