[This post will be updated if new information about places around the station comes available. 🙂 ]
If you walk about 15 mins. west along Minsheng West Road, you'll reach Ningxia Night Market, well known for it's wide variety of snack foods. A bit further west is narrow Dihua Street where you can walk past beautiful old houses, many of which have been renovated in recent years. In the 19th century, this was a key trading/distribution center for regional specialty goods, tea, Chinese medicines, and textiles. Through the decades its essence has remained intact, seen in the vintage townhouse architecture and shop-lined streets selling medicines, dried goods, etc. – a window to yesteryear.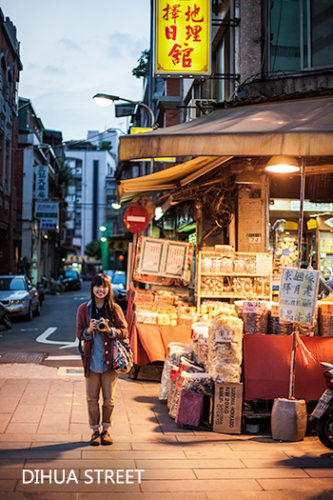 Taipei XiaHai City God Temple
(台北霞海城隍廟)
The main deity at this temple is the City God, with secondary deities including the City God's Wife, Old Man Under the Moon, and Generals Fan and Hsieh. The temple has acquired fame in recent times for helping worshipers find true love. It's said that in 1971 a woman donated the Old Man statue after the City God's help finding her children's fated mates, the news spread, and single males and females have been coming since – even from overseas.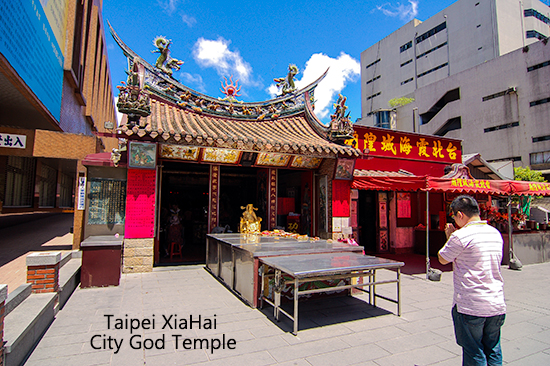 TaipeiEYE (臺北戲棚)
Experience the Charm of Traditional Taiwanese Arts
Established in 2003 by the C. F. Koo Foundation, an organization that has actively promoted Peking opera culture for many years, TaipeiEYE is located in the Taiwan Cement Building on Taipei's Zhongshan North Road.

The performances include Peking opera, folk arts/acrobatic, folk music, indigenous dance, and folk musical theater. Subtitles are provided in Chinese, English, Japanese, and Korean.Four performances are held each week and the program is changed once every one and half months to two months, always giving audiences something new to marvel at!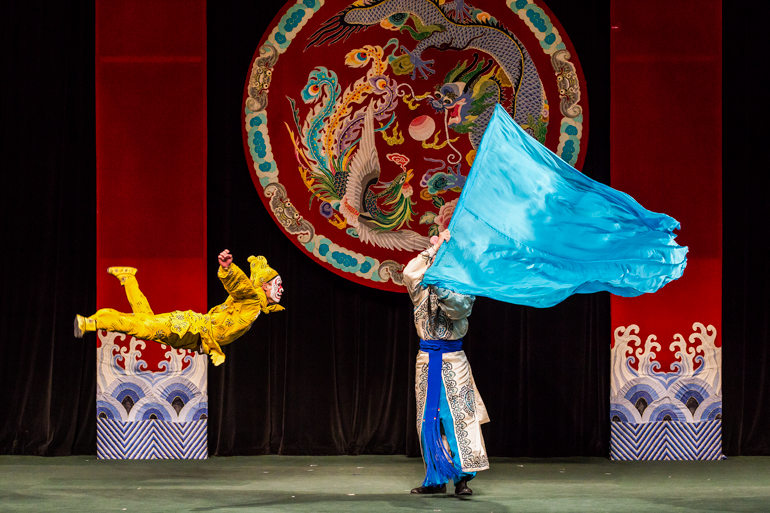 Performances: Mon., Wed., Fri., and Sat.; admission at 7pm, show starts at 8pm
Tel: (02) 2568-2677
Add: 3F, No. 113, Sec. 2, Zhongshan N. Rd., Taipei City
(台北市中山北路二段113號3樓)
(Cement Hall at Taiwan Cement Building; entrance on Jinzhou St.)
Website: www.taipeieye.com (with program and ticket information)
Wang Tea (有記名茶 )
Owned by a family engaged in tea production over a century, here you'll find Taiwan's best-preserved old tea factory, with tours and tastings offered. Enjoy traditional nanguan music performances Saturdays 2~5pm (reservations required).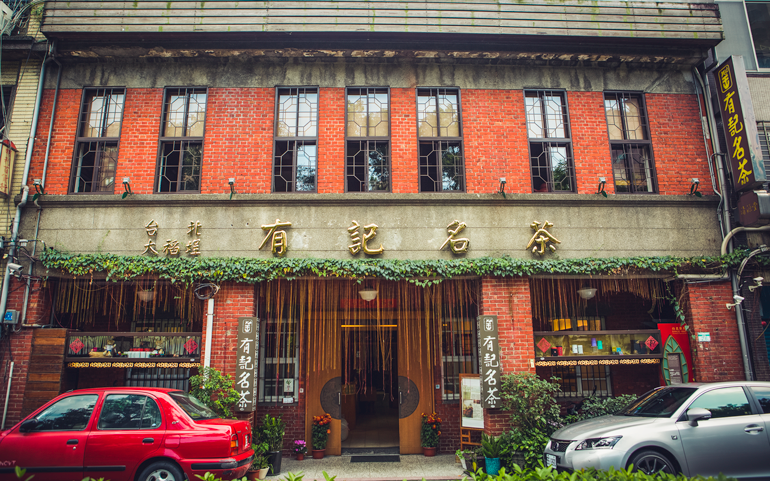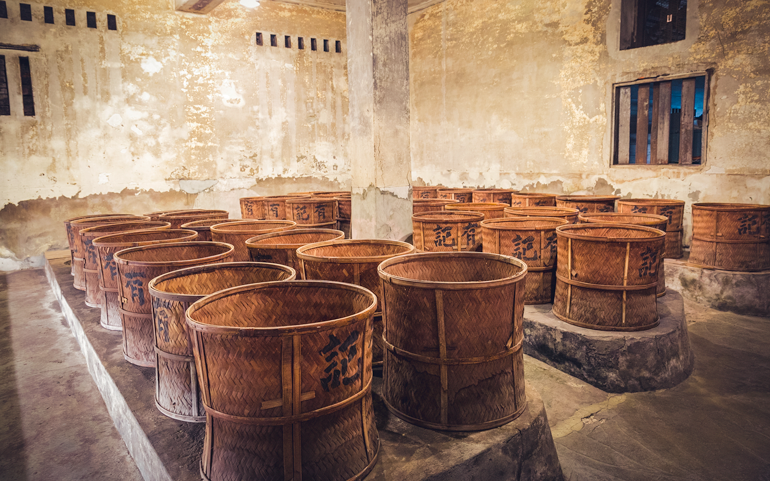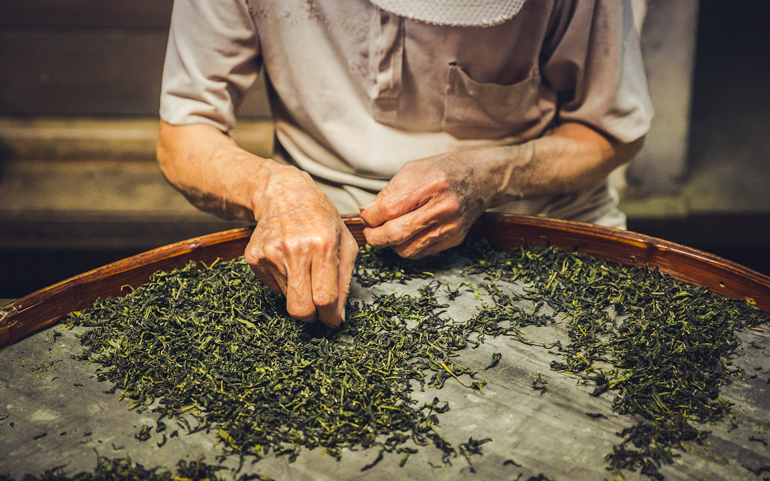 Add: 26, Ln. 64, Sec. 2, Chongqing N. Rd., Taipei City
(台北市大同區重慶北路二段64巷26號)
Tel: (02) 2555-9164 (closed on Sundays)
Website: wangtea.com.tw
A Kuo Noodle
(阿國切仔麵)
Tel: (02) 2557-8705
Add: No. 81, Minsheng W. Rd., Taipei City
(台北市大同區民生西路81號)
Website: www.facebook.com/阿國切仔麵-619272491444060/
Liu Yu Zi Food Stand
(劉芋仔蛋黃芋餅)
Add: Ningxia Rd., Taipei City (Ningxia Night Market)
(台北市大同區寧夏路)
Website: www.facebook.com/pages/劉芋仔香酥芋丸/193408374012845
Rong's Pork Liver
(豬肝榮仔)
Add: No. 68, Ningxia Rd., Taipei City
(台北市大同區寧夏路68號)
Website: www.facebook.com/pages/豬肝榮仔/183915981643331
Fang Chia Shredded Chicken on the Rice
(方家雞肉飯)
Tel: (02) 3700-0008
Add: No. 44-2, Ningxia Rd., Taipei City
(台北市大同區寧夏路44-2號)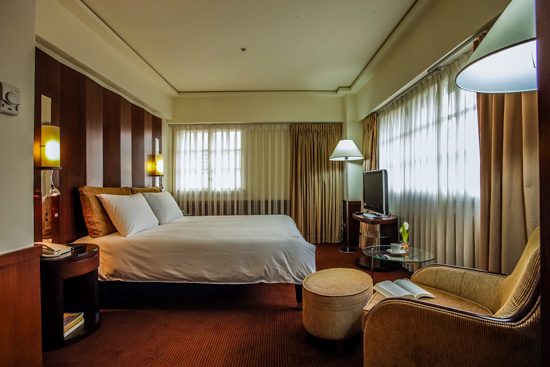 HOTEL IN THE AREA
Gloria Prince Hotel Taipei
(華泰王子大飯店)
Add: No. 369, Linsen N. Rd., Taipei City
(台北市林森北路3 6 9 號)
Tel: (02) 2581-8111
Website: www.gloriahotel.com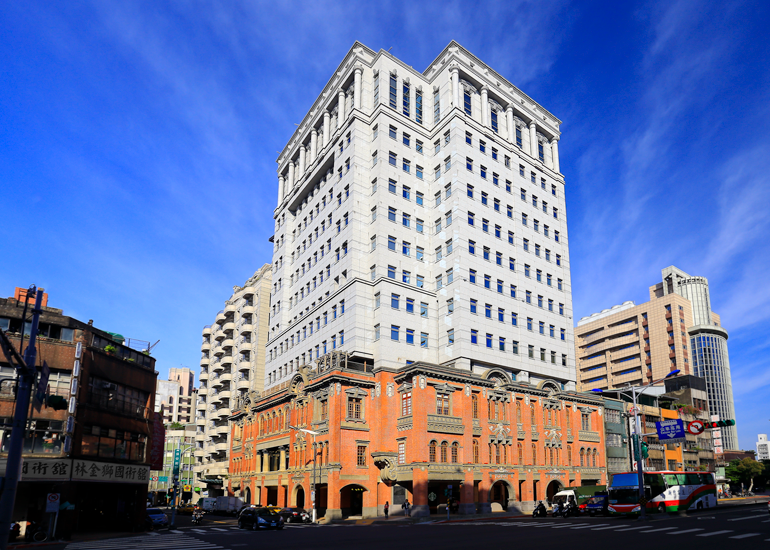 HOTEL IN THE AREA
Taipei City Hotel
(台北城大飯店)
Add: No. 172, Sec. 2, Chongqing N. Rd., Datong Dist., Taipei City
(台北市大同區重慶北路2段172號)
Tel: (02) 2553-3919
Website: www.taipei-hotel.tw