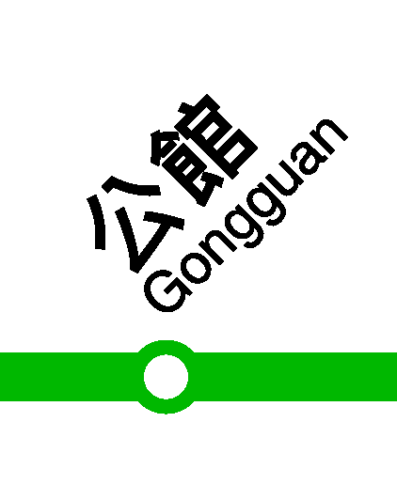 [This post will be updated if new information about places around the station comes available. 🙂 ]
National Taiwan University (國立台灣大學)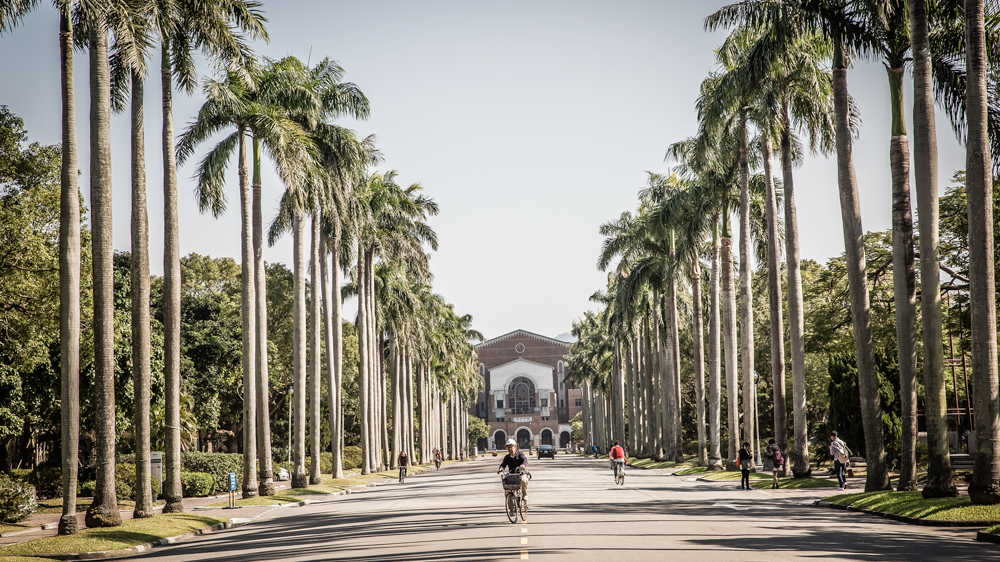 The expansive campus of National Taiwan University, Taiwan's premier institute of higher learning, is renowned for lovely scenery and Japanese-era classical-style buildings. Its best-known landscape is Royal Palm Boulevard in the oldest section, connecting the main gate and library, which passes the Gallery of University History, College of Liberal Arts, and Administration Building, all city-designated heritage works. Most of the heritage architecture is in elegant Romanesque style, with arcades the most prominent feature. The tree-surrounded Drunken Moon Pond in the north-campus sector, quiet and tranquil, is ranked as one of NTU's twelve most beautiful scenes. Be sure to walk the pleasant pathway here, enjoying the views.
Location: 1, Sec. 4, Roosevelt Rd., Taipei City
Treasure Hill Artist Village (寶藏巖國際藝術村)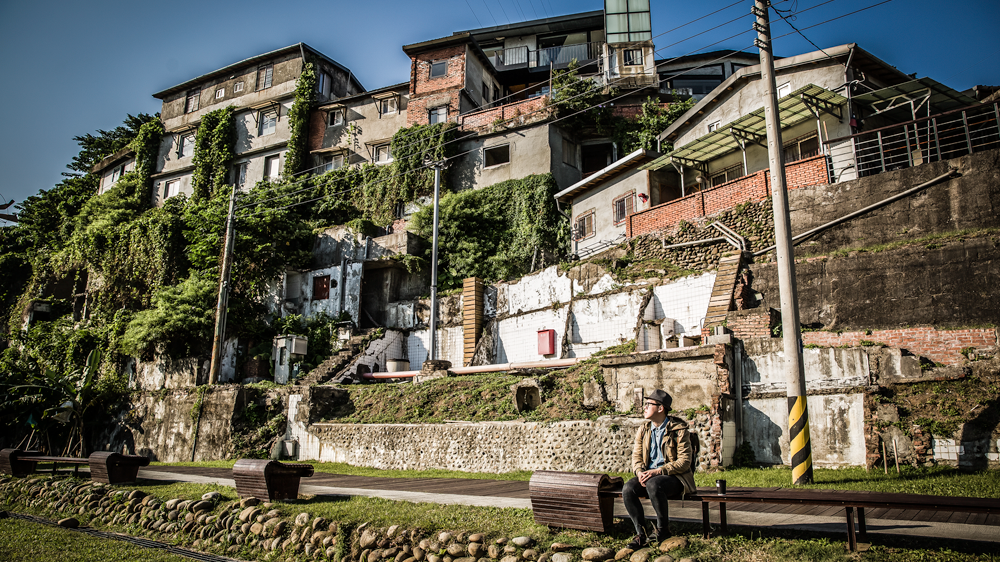 "Treasure Hill" comes from the small temple built on the hill here during the Qing Dynasty, commonly called "Treasure Hill Guanyin Pavilion." In the mid-20th century a settlement of illegal buildings took shape; more recently, a transformation and architectural repair/restoration process has taken place, creating an artist village. Some original residents remain, and there are now many local and overseas artists-in-residence. Art exhibits and performances are staged, the old architecture is a showcase of old-days community life, and a hilltop climb reveals splendid Xindian River views. (Note: Please take care to avoid intruding into the local residents' daily activities.)
Add: No. 2, Aly. 14, Ln. 230, Sec. 3, Tingzhou Rd., Zhongzheng Dist., Taipei City
(台北市中正區汀州路三段230巷14弄2號)
Museum of Drinking Water (自來水博物館)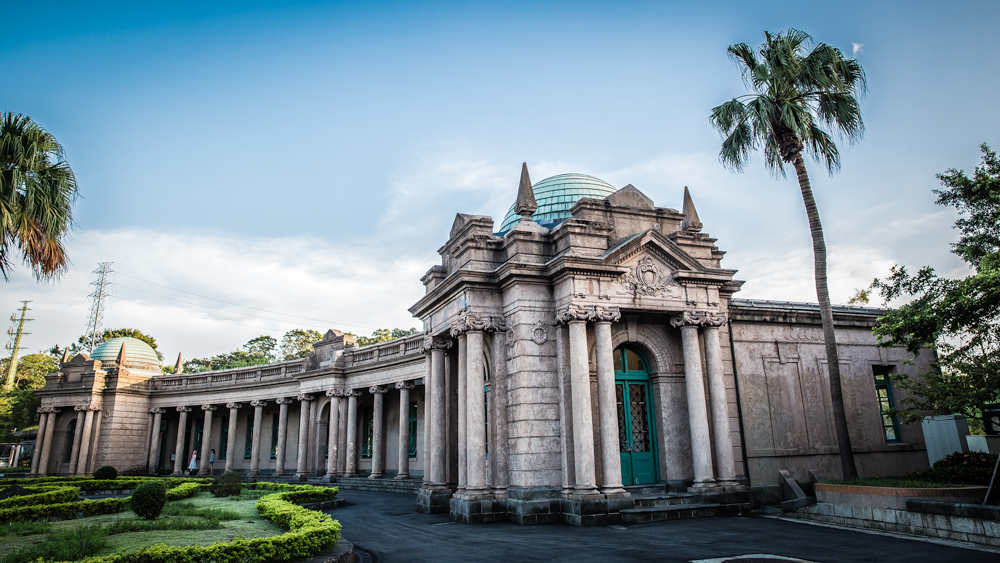 This facility was built in 1908 as Taipei's first water-treatment plant, during the Japanese colonial period. A symbol of Taipei's modernization, it is now a National Historical Relic of the Third Grade. Built in neo-classical Greek-temple style with Roman and Baroque touches, it exudes a classically elegant European character. Inside are displays of water-pumping facilities and an introduction of Taipei's drinking-water history. In the surrounding outdoor area is the Water Country Park water-play area, eco-landscape trails, and exercise facilities.
Add: No. 1, Siyuan St., Zhongzheng Dist., Taipei City
(台北市中正區思源街1號)
Imperfect Café
This spacious place of minimalist design features a popular industrial style, with concrete flooring and iron/wood furnishings. Local students are the main customers, so the theme is inexpensive light foods, coffees, other beverages, and sweet confections – great for students bringing a book or friends gathering for good conversation.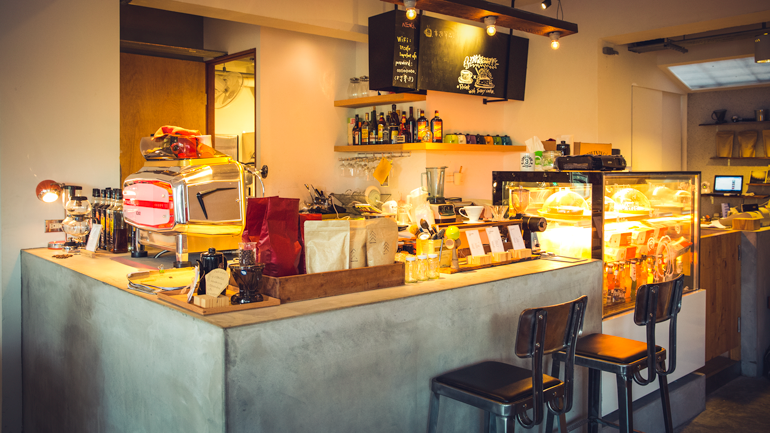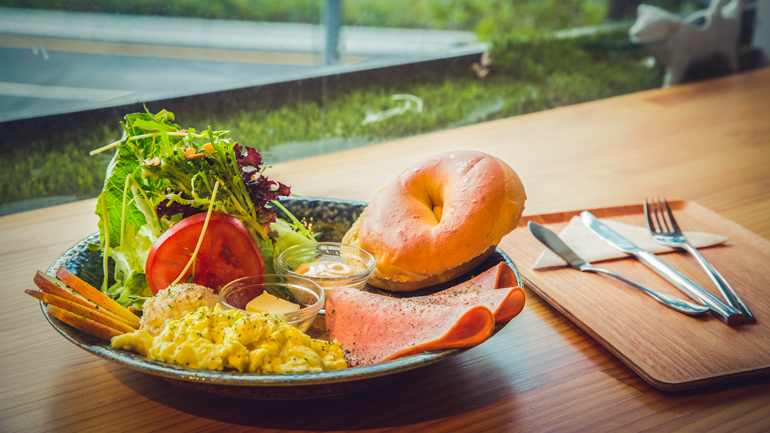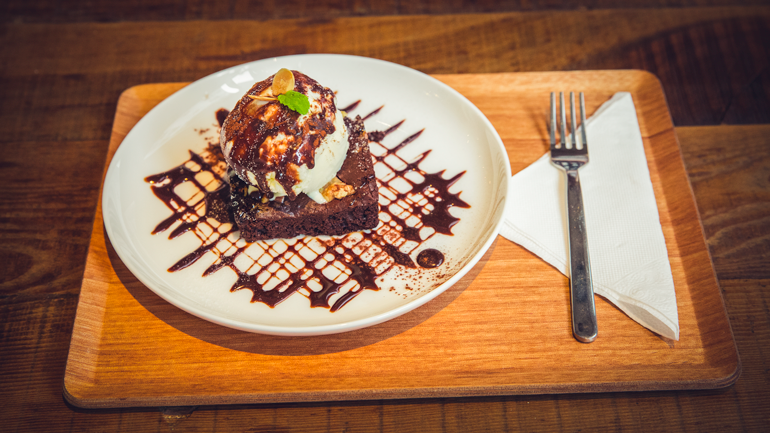 Add: 2F, No. 96-5, Sec. 3, Xinsheng S. Rd., Taipei City
(台北市新生南路3段96-5號2樓)
Tel: (02) 2362-6663
The Wall Music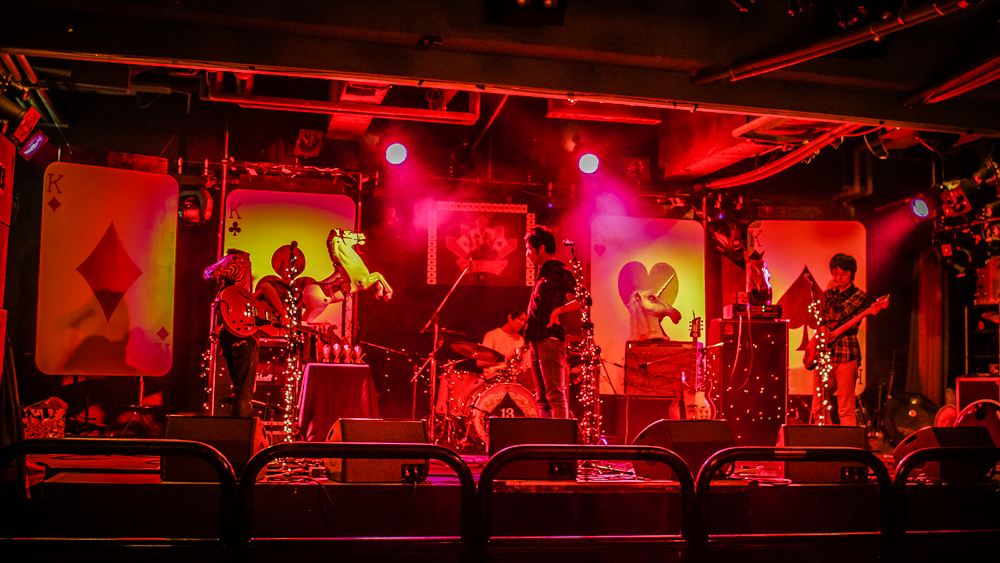 Located in the basement of a building on the periphery of the Gongguan Commercial District, this indie-music live house has a performance space, rehearsal room for bands, record shop, and bar. Besides being a venue for international bands, it also plays an important role in the nurturing of Taiwanese bands and in promoting live music.
Add: B1, No. 200, Sec. 4, Roosevelt Rd., Taipei City
(台北市羅斯福路四段200號B1)
Tel: (02) 2930-0162
Hours: 3pm ~ 11pm
Website: thewall.tw
Riverside Music Café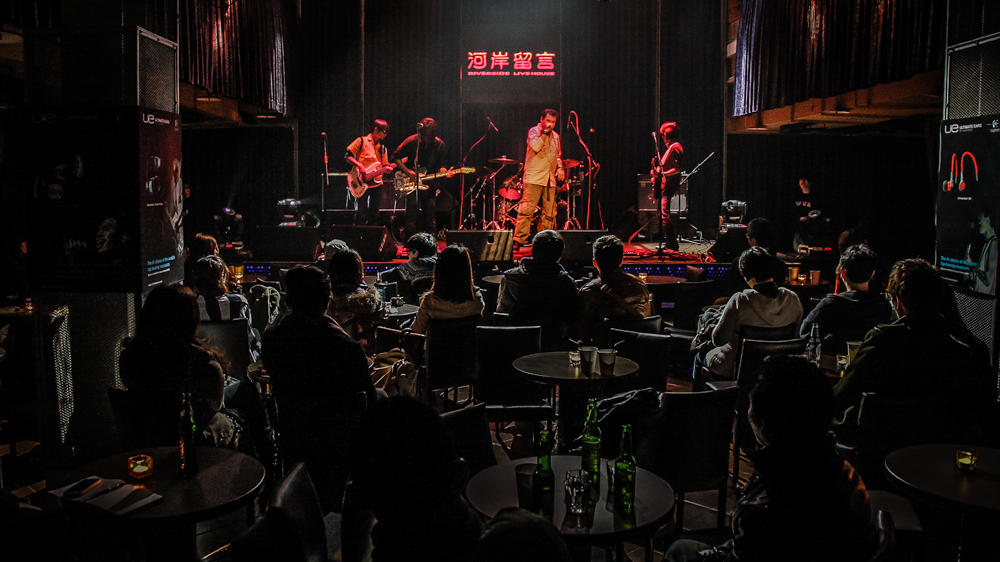 This is the godfather of live music performance venues in Taipei. Located between the Taipei Metro's Gongguan and Taipower stations, this café has been the venue for over 8,000 live performances by local and foreign bands. Besides music performances, art lectures are also staged here. This is a great place to relax, enjoy live music, and learn about the arts.
Add: B1, No. 2, Ln. 244, Sec. 3, Roosevelt Rd., Taipei City
(台北市羅斯福路三段244巷2號B1)
Tel: (02) 2368-7310
Hours: 7pm ~ 0:30am
Website: www.riverside.com.tw
Kafka by the Sea
Coffee, snacks, and drinks can be enjoyed here, and there is also an independent bookshop and independent-label record shop. Arts events, unplugged music performances, and free exhibitions are regularly held. Travelers can soak up the artistic atmosphere while enjoying relaxing music.
Add: 2F, No. 2, Ln. 244, Sec. 3, Roosevelt Rd., Taipei City
(台北市羅斯福路三段244巷2號2樓)
Tel: (02) 2364-1996
Hours: Mon. ~ Thu. 11:30am ~ 10:30pm, Fri. ~ Sun. 12 noon ~ 12 midnight

Light Café
This café's meals are all highly creative, as well as substantial. A great example is the whopping 38cm-long Streetlight 38 Hotdog Burger. As for coffee, selected fresh beans are expertly roasted on-site. Have a sip and you will appreciate the seriousness with which the proprietors regard the food and drink they serve.
Add: No. 19, Aly. 10, Ln. 244, Sec. 3, Roosevelt Rd., Taipei City
(台北市中正區羅斯福路三段244巷10弄19號)
Tel: (02) 2367-7272
Hours: 11am ~ 11pm
AGCT Apartment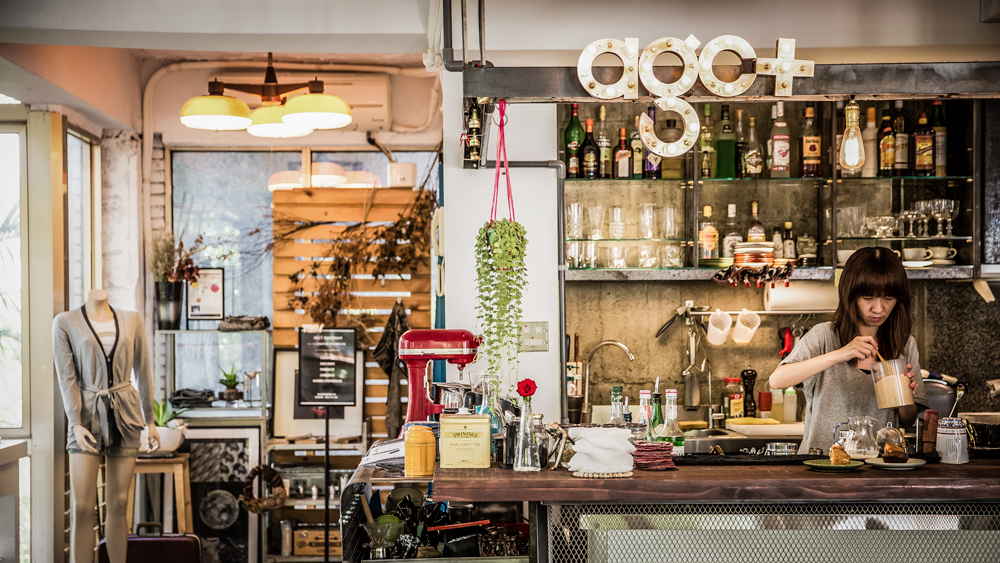 AGCT is a clothes brand created by two designers. After jointly staging events with many friends in the food-service business and arts community, they decided to set aside part of their studio to share with others. Snacks and drinks are served. In the evenings, the Taipei alley night scene can be viewed through the single-pane windows.
Add: No. 2-2, Ln. 49, Wenzhou St., Da'an District, Taipei City
(台北市大安區溫州街49巷2-2號)
Tel: (02) 2369-6659
Hours: 12 noon ~ 10:30pm
Picnic Café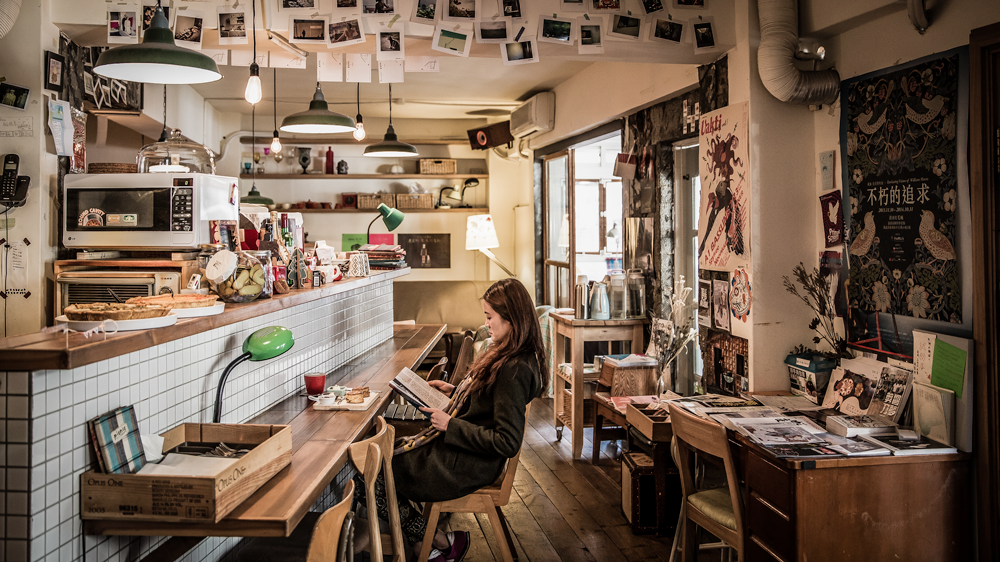 Hidden down along an alley, with a white main door and simple interior design, Picnic is a suitable place to hide away alone in a corner and relax. Italian coffee, tea, and fresh-squeezed juice are served; as for food, handmade quiche, scones, salads, and other snacks and desserts are offered.
Add: No. 75, Wenzhou St., Da'an District, Taipei City
(台北市大安區溫州街75號)
Tel: (02) 2368-7798
Hours: Mon. ~ Fri. 1pm~11:30pm, Sat. ~ Sun. 12 noon ~ 11:30pm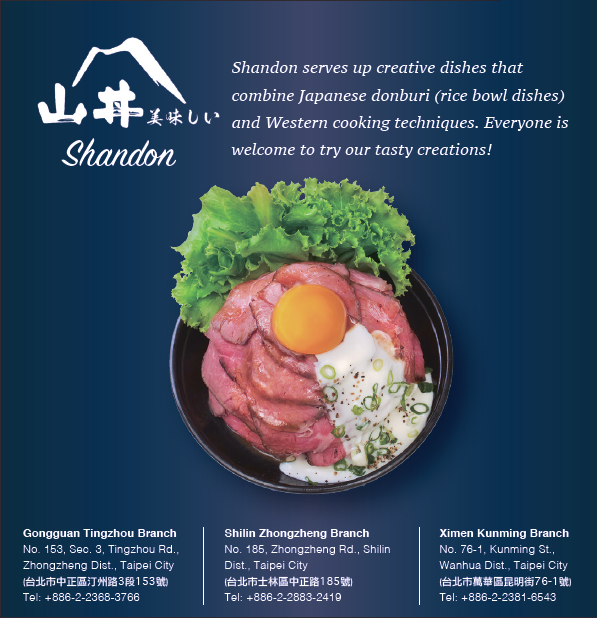 NTU-Gongguan Commercial District
Gongguan is a popular youth-crowd draw, its commercial district among Taipei's most dynamic. Beyond busy Shuiyuan Market are myriad low-price apparel shops, sporting-goods shops, and snack vendors. Famous snack vendors include ultra-popular and must-try "Chen San Ding Brown Sugar Frog Milk" and "Blue Family Guabao." Because of the many local higher-education schools there is a pronounced air of learning and there are numerous chain and independent bookstores along the streets and down alleys, selling titles on multitudinous subjects. The alleys also harbor one-and-only cafes; many also serve as retail outlets, workshops, and/or performance spaces, engendering a unique local café culture.
Location: Around Roosevelt Rd., Tingzhou Rd., and Xinsheng S. Rd., Taipei City
Shuiyuan Market (水源市場 )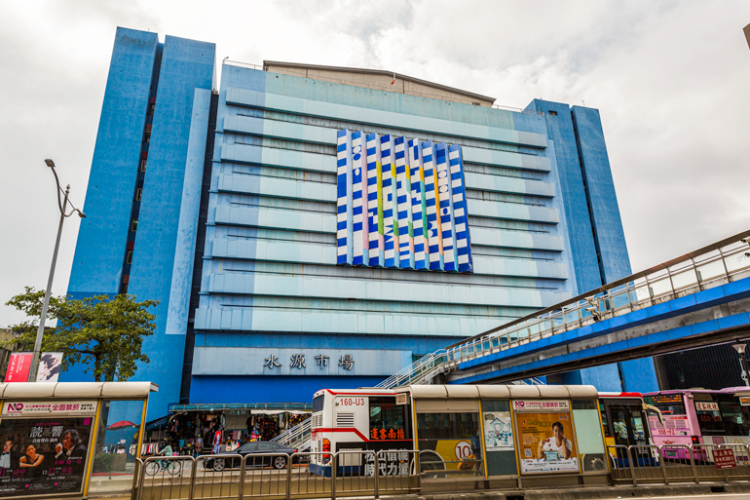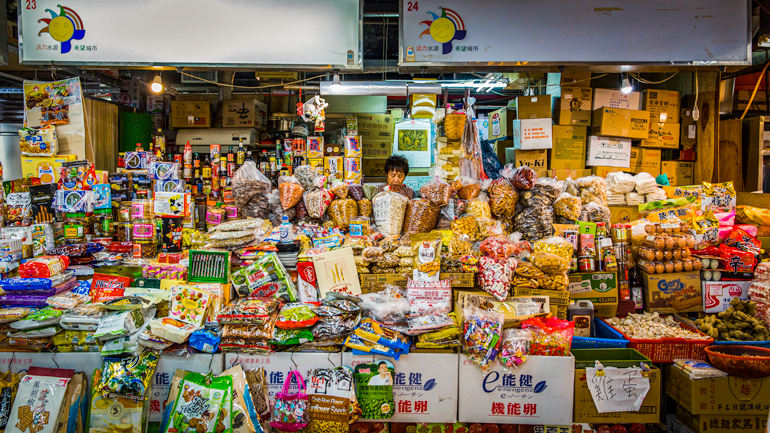 MICHELIN Guide Taipei 2019 Bib Gourmand Selection: Street Food
Lan Chia Guabao
(藍家割包)
Tel: (02) 2368-2060
Add: No. 3, Aly 8, Ln. 316, Sec. 3, Roosevelt Rd., Taipei City
(台北市中正區羅斯福路三段316巷8弄3號)
Website: www.facebook.com/pages/藍家割包/141738292542705
MICHELIN Guide Taipei 2019 Bib Gourmand Selection: Street Food
Lan Chia Guabao
(藍家割包)
Tel: (02) 2368-2060
Add: No. 3, Aly 8, Ln. 316, Sec. 3, Roosevelt Rd., Taipei City
(台北市中正區羅斯福路三段316巷8弄3號)
Website: www.facebook.com/pages/藍家割包/141738292542705
MICHELIN Guide Taipei 2019 Bib Gourmand Selection: Street Food
Hsiang Chi Scallion Pancake
(雄記蔥抓餅)
Add: No. 2, Ln. 108, Sec. 4,Roosevelt Rd., Taipei
(台北市中正區羅斯福路四段108巷2號)
Website: www.facebook.com/雄記蔥抓餅-263237754623214/