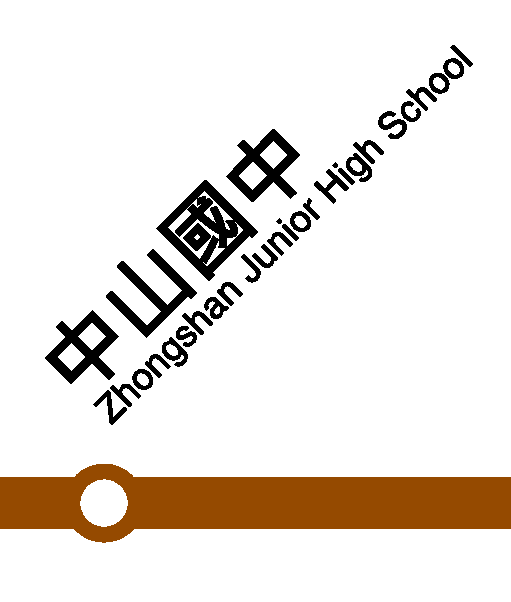 [This post will be updated if new information about places around the station comes available. 🙂 ]
Wolf Tea Shop (琅茶)
Info added on November 3, 2021
This is a Taiwanese tea brand known for its wolf logo. They sell gift boxes including a box of tea leaves and a pair of tea cups. On the tea cups you can see playful images of wolves. The beautiful box are ideal as gifts for loved ones.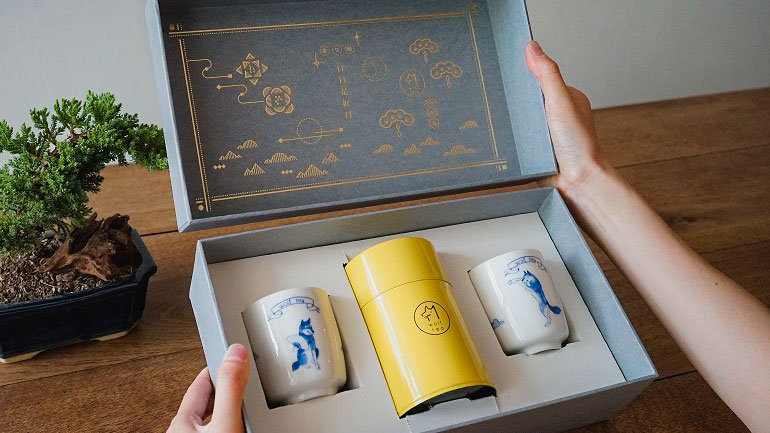 Wolf Tea Shop (琅茶)
Add: No. 27, Ln. 113, Sec. 3, Minsheng E. Rd., Songshan Dist., Taipei City
(Minsheng Branch)
(台北市松山區民生東路五段36巷8弄23號
Tel: 0975-844-235
Website: wolftea.com/en/
Tea Dessert House (TDH) (貓茶町)
Info added on March 17, 2020
Tea Dessert House's bold green exterior invites curious tea lovers into a new world of fusion – the shop specializes in tea-based desserts, ranging from cakes to cookies to chocolate. Chocolate flakes, one of the shop's most popular confections, feature Taiwanese teas from Sun Moon Lake Assam to Muzha Tieguanyin packed into tasty bite-sized pieces. Hungry for more? Tea Dessert House also sells tea embedded in tiramisu, puffs, mochi, cheesecake, cookies, pineapple cakes, and even ice cream. Gifts for tea lovers abound, as you can also buy tea leaf separately or in one of several gift sets. Tea Dessert House has two locations in Taipei, and also has an outlet in Taiwan Taoyuan Int'l Airport, and its items are also available for purchase online, so be sure to grab some treats for friends and family back home.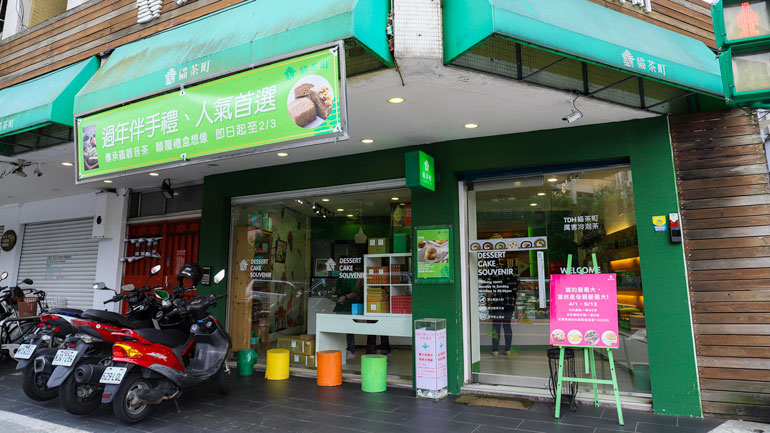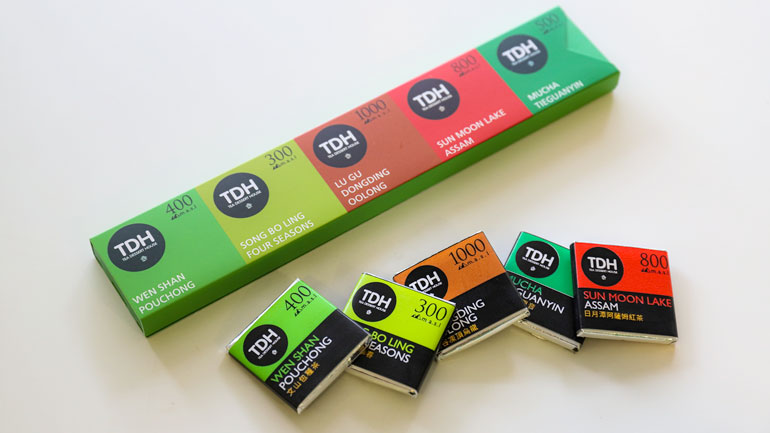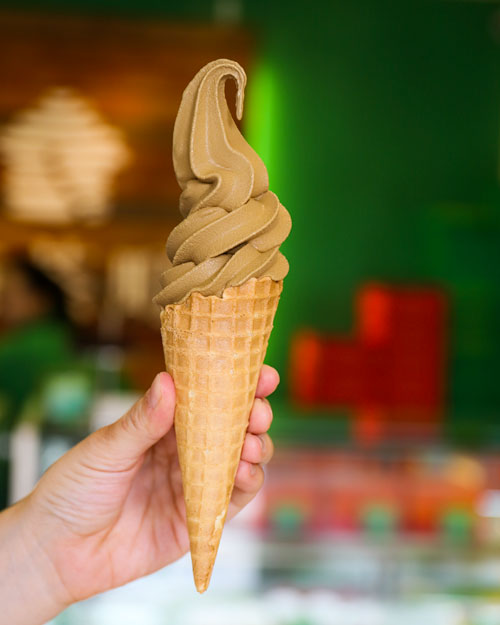 Tea Dessert House (貓茶町)
Add: No. 27, Ln. 113, Sec. 3, Minsheng E. Rd., Songshan Dist., Taipei City
(Minsheng Branch)
(台北市松山區民生東路三段113巷27號 (民生店)
Tel: (02) 2712-9900
Website: www.tdh.com.tw