A Story about Bicycling, Business, Crime, and Romance
TEXT | TWELLI
This website is mainly about presenting Taiwan as a travel destination. Occasionally we do introduce new books related to traveling in Taiwan, for example the latest Lonely Planet Taiwan. This is the first time we cover a fictional story, the novel Bridge Across the Ocean by American author Jack B. Rochester.
This novel is an entertaining story about three young entrepreneurs from New Hampshire who have turned their passion for bicycling into a thriving business. After the successful development of a device that has the potential to revolutionize bicycling, they run into various problems, including losing one of their best friends and partner in a hit-and-run accident, being confronted with business espionage, and trying to figure out the business culture and ways things are done in a country very foreign to them.
If you have been traveling to or are living in Taiwan, many elements of the story will be quite familiar to you. First impressions after arrival, coming to terms with cultural differences, the language barrier, discovering the human and scenic beauty of this island, but also the challenges of dealing with the more unpleasant experiences in a new and foreign environment.
As someone who has a bit of knowledge of Taiwan and the local travel environment and someone who does proofread articles for a living, before and while reading the book, I decided not to focus too much on factual accuracy, reminding myself that this was a fictional story not a travel guide book. Of course I could not help but notice minor mistakes here and there, but for the most part this book has been well researched and presents a fairly good picture of Taiwan, especially as a destination for bicycle lovers. Intended by the author or not, the novel actually has a lot of potential for attracting travelers to this beautiful island.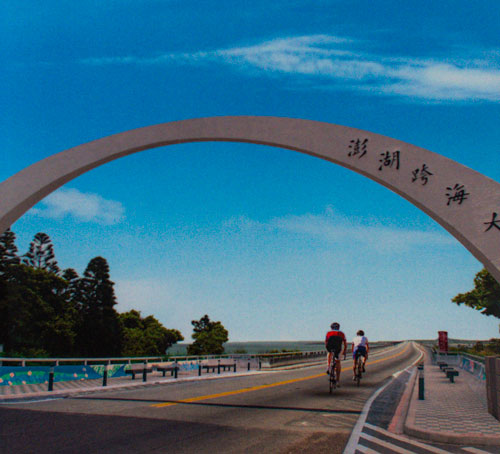 Because of the global pandemic, inbound tourism has been virtually non-existent since the spring of 2020, and therefore the fact that 2021 has been the Year of Bicycling Tourism in Taiwan has been widely unnoticed abroad. While there are virtually no foreign tourists at present, the beautiful scenery and the excellent network of dedicated bikeways and well-marked bike routes (some of which are presented in this book) around the main island and some of the offshore islands remain in place and hopes are that once international travel will be less restricted, tourists, including those with an interest in exploring the land on bicycle, will come again in large number.
This book gives these potential visitors plenty of reason to put Taiwan on a list of must-visit destinations in East Asia. Not only is the island a superb place for going on bike rides it is also one of the leading manufacturers of quality bikes. Those who know the story of GIANT, the largest bike manufacturer in the world, will certainly identify one character of the story as being modeled after this giant bicycle producer's charismatic chairman.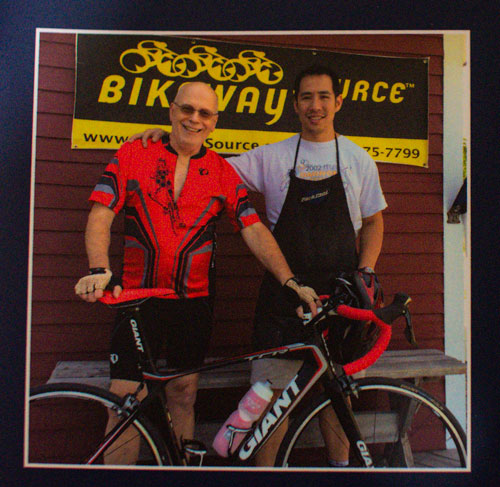 Throughout the book, Taiwan is presented in a very positive light, with some minor exceptions such as people constantly bumping into each other on the street and the existence of pick-pockets, which in my experience are just minor issues while living and traveling here. The villains in the book are not even Taiwanese, but Japanese and the way they ("information worms" trying to steal "IP", intellectual property), are portrayed as rather bumbling fools akin to the two thieves in the "Alone at Home" movies, suggests that crime, while existing in Taiwan, is not that serious of a problem.
For the most part, the criminal bits of the story take a back seat to the more pleasant travel and romance experiences of the protagonists and overall the book is more about an unforgettable adventure of a lifetime than a nightmarish trip abroad.
Reading the book was a breeze and I can recommend it to anyone with an interest in Taiwan as a travel destination, especially if you are wondering what it is like to explore the land on two wheels or you are curious about things to consider when coming here on a business trip. The portrayal of Taiwan as a modern country with world-leading corporations (in this case the bicycle industry), which at the same time is deeply rooted in the traditional ways is spot on.
On his website, the author sums up the book as "A story of love. A love for bicycling, a love for innovation, and the love that goes between people and cultures."
It's a great love story, indeed!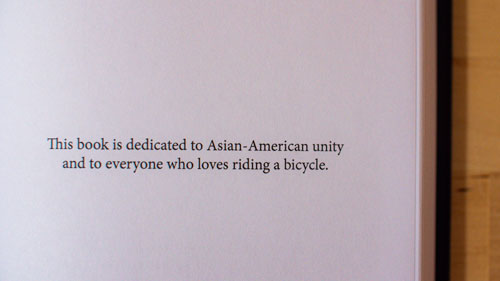 If you read this before the end of October 2021, note that we are giving away the book that was sent to us by the publisher for this introduction. All you need to do to enter a lucky draw is go to the following Facebook post and write a comment. You will automatically enter a random-comment-picker lucky draw, and if you are selected as winner we will send you the book free of cost.
For more about info about the book and the author, visit:
The book is available as paperback in online bookstores, such as Amazon: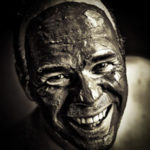 Long-time resident of Taiwan, Twelli likes to go on trips around Taiwan and make videos.