Tours that Open a Window onto the Real Taiwan
TEXT / AMI BARNES
PHOTOS / VISION
Walk in Taiwan, a Taipei-based tour organizer, has spent the past ten years crafting meaningful excursions for both domestic and international tourists. Based on the philosophy that you have to walk through a place to get a true sense of it, its tours offer in-depth insights into a selection of Taiwan's unique communities.
Walk in Taiwan's founder, Chiu Yi, is a proud, bona fide Dadaocheng native with family roots in the locale spanning over a century. The rest of Taipei is fine, he says, but tourist hotspots like Shilin Night Market and the National Palace Museum are hardly representative of the city. You need to look beyond them to the older neighborhoods, like Dadaocheng, to truly understand the city. "Dadaocheng life is different. Dadaocheng people are different." Chiu veers off for a while to talk about the district's deep connection to the adjacent Tamsui River and yesteryear maritime trade, evidently enthused by his subject.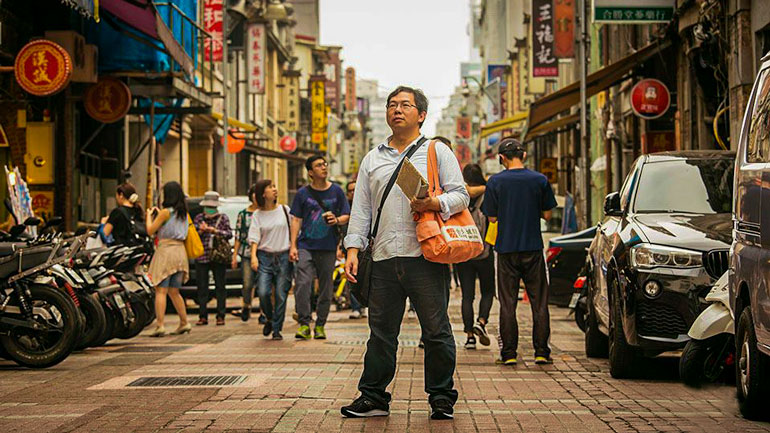 This passion is shared by all of Walk in Taiwan's guides, who are selected based on their mutual vision and because of the unique range of interests they bring to their role. Chiu, for example, identifies himself as a businessman and takes joy in explaining OR sharing his knowledge of the intricacies of Taiwan's sociohistory. Others have an affinity for foods or an enthusiasm for environmental issues. These interests are nurtured during training, and new guides learn how to interview locals in order to pass on authentic stories. It is an effort of cultural preservation akin to taking dusty collective heirlooms out of the national attic and giving them a quick polish so that they can be treasured once more.
Presenting genuine vignettes of Taiwan life as told by local voices is one of three key principles that underscore the company's sustainability ethos. Complementing this are the practice of cooperating with local partners and the promise not to disturb the community – even more important given that a lot of Chiu's tours take place in his own neck of the woods!
Walking Tours
When it welcomed its first customers (under the earlier name "Taipei Walking Tours"), the company just offered tours of Dadaocheng. But it soon became apparent that the team had managed to tap into a demand for walking tours that touch on more than just the surface level, and so they soon struck out into two more historical districts in Taipei City and surrounding New Taipei City, Wanhua and Tamsui. The intervening years have seen an upswell of both domestic and foreign tourists seeking out travel experiences that offer a boots-on-the-ground connection to a place.
Moving with the times, since then Walk in Taiwan has expanded both to new locations around Taiwan and to new offerings, like hands-on craft workshops and multisensory culinary tours. The last is one of the company's most frequently requested experiences.
Trips tend to be crafted with an in-depth focus on one subject. A food tour, for example, might see guests learning how to cook traditional snacks or visiting a farm to learn about a staple crop before getting to sample some food. Ocean-themed tours might take visitors to a fishermen's village in Yunlin County or to a community in Keelung where the last of Taiwan's hainu (lit. "sea women"; women who brave the waves with a minimum of equipment to forage for plants and sea creatures) practice their craft. These aren't just pretty cultural baubles dressed up for foreign audiences, they're slices of real life, something that can be instructive and educational for locals and first-time visitors to Taiwan alike. They're also the kind of thing that can be hard to access without the help of a local guide.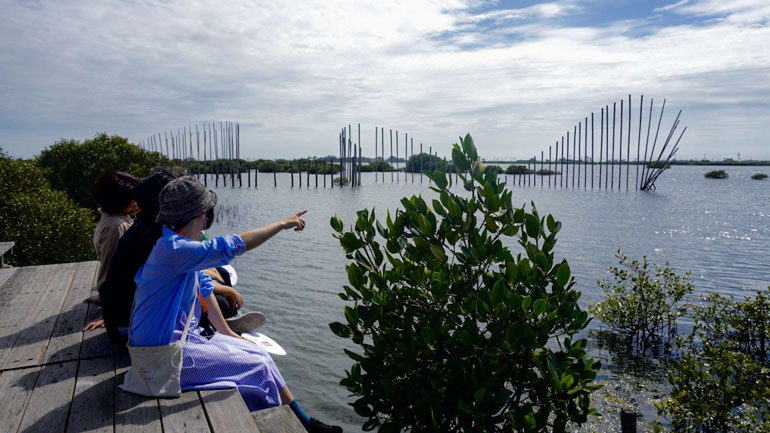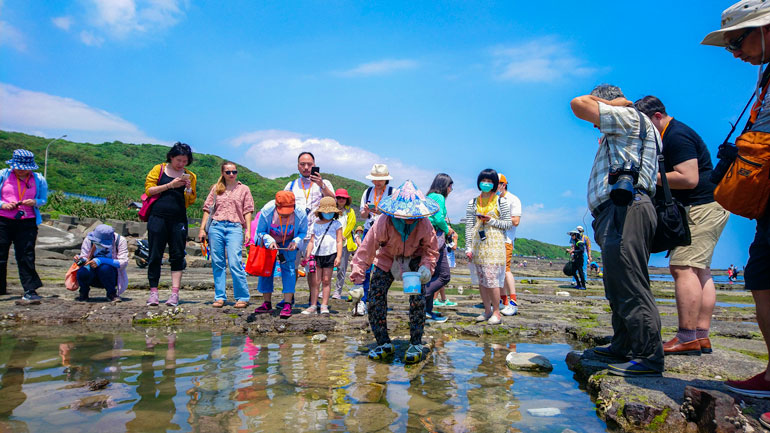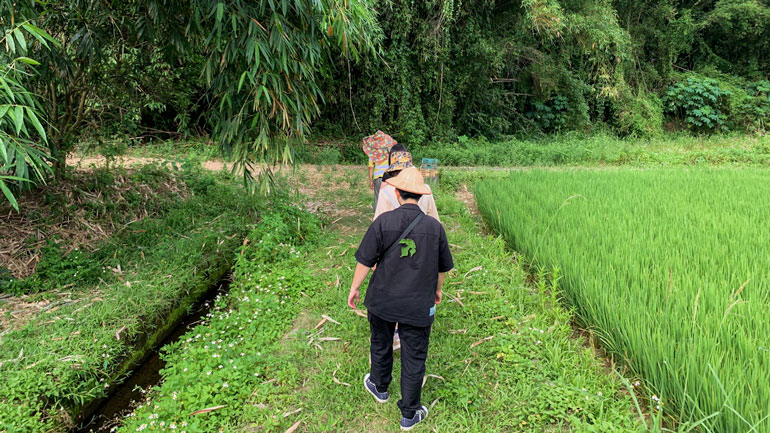 Since the majority of Walk in Taiwan's tours are tailored to suit the needs of each group, it's recommended to contact the company directly either through their website or by phone. Prices range from NT$700-$800 for a 2-3 hour city walking tour conducted in Chinese, up to NT$20,000 for a more customized day-trip. As for the trip content, Chiu says the reason for traveling tends to influence which experiences customers will opt for – educational groups often favor more hands-on DIY experiences, while business travelers punt for either relaxing or team-building activities. Whichever option customers choose, guides are able to conduct tours in English, Chinese, and Japanese. Chiu pauses a moment before adding, "Probably Taiwanese too. I'm sure we could arrange that!"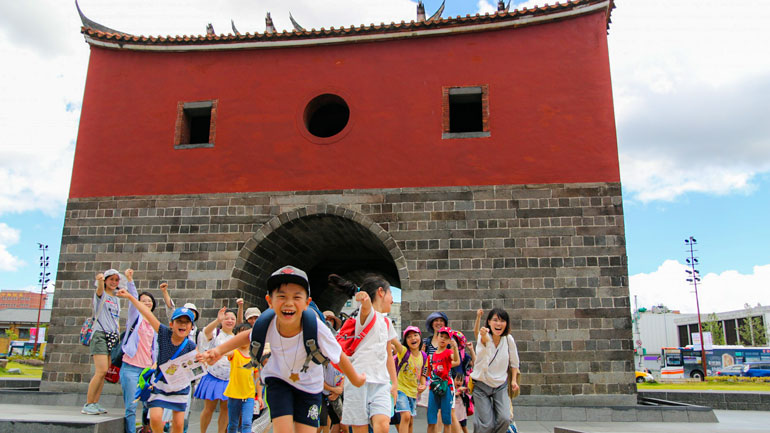 Tourism in Taiwan
Unsurprisingly, the past couple of years has been challenging for the company. More than most sectors, tourism relies on open borders bringing a constant influx of new guests, and at one nerve-wracking point in 2021, Walk in Taiwan went a whole month with no income. Even now, there's still a sense that it's going to be a long road back to pre-pandemic levels of tourism, and that the landscape may have shifted entirely (corporate travel, for example, looks like it might be mostly a thing of the past). Thankfully, however, things have started to improve.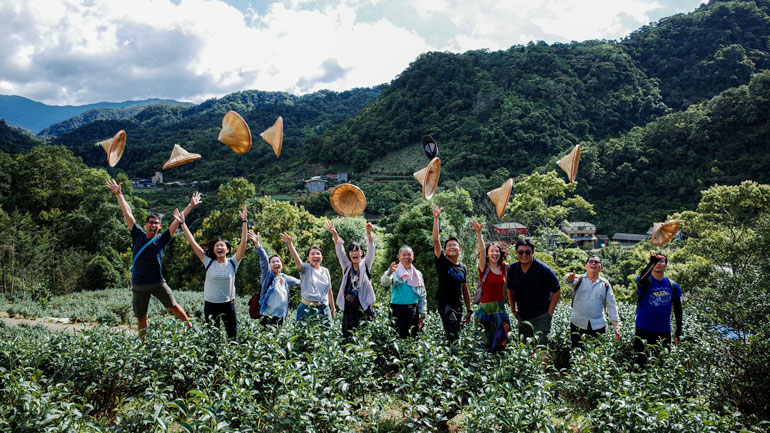 Seizing the bull of adversity by the horns of opportunity, Chiu has expanded into the realm of virtual tours. The company's online venture – Walk in Cloud – takes guests from far-flung corners of the globe on a jaunt through some of Taiwan's historic neighborhoods from the comfort of their living rooms. There are also new in-person ventures on the horizon, with future tours being planned in Kaohsiung, Tainan, Chiayi, and Taoyuan.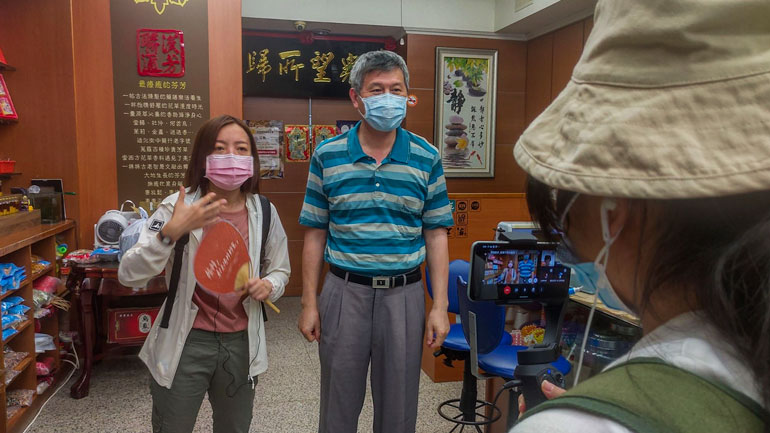 Asked how he feels more generally about the state of Taiwan's tourism industry, Chiu is reflective. The biggest hurdle he cites for Taiwan becoming a bucket list destination for more foreign travelers is not what you might think. He doesn't center the blame on a lack of government dollars or impetus to put Taiwan on the map. Instead, he suggests it's more existential. What is Taiwan? What does it mean to be Taiwanese? Until people here can confidently answer these questions, selling Taiwan as a destination will be an uphill battle. Historically, the answers have been heavily tinted by the pervading ideologies of the powers that be, but Chiu is optimistic. Gesturing at one of his youthful employees, he notes that a more crystallized sense of Taiwanese identity is emerging in the younger generations. Perhaps they will have the answers.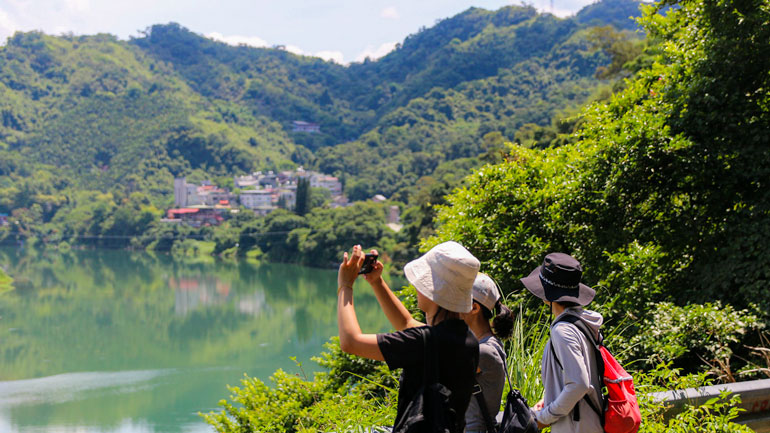 Walk in Taiwan
(島內散步)
Tel: (02) 2556-9021
Website: walkin.tw
Facebook: www.facebook.com/walkin.tw
Instagram: www.instagram.com/walkin.taiwan