A Stylish Hotel for Leisure and Business Travelers
Humble Boutique Hotel is a leisure and business hotel brand conceived by the My Humble House Group. The hotel is conveniently located less than a minute from MRT Songjiang Nanjing Station, and just a 10-min. drive away from Taipei Songshan Airport. It has six guestroom types with all rooms coming with large floor-to-ceiling windows that bring in natural light. Among the comprehensive facilities of the hotel are a fitness center, an indoor heated swimming pool, and a SPA area with steam room and sauna. The hotel is located in a prosperous business area with many restaurants, shops, entertainment businesses, and tourist attractions, a hot spot for business and leisure activities. This is the first time My Humble House Group has created a hotel that address both business and leisure needs. It is perfect for business travelers who work in the fields of finance and commerce.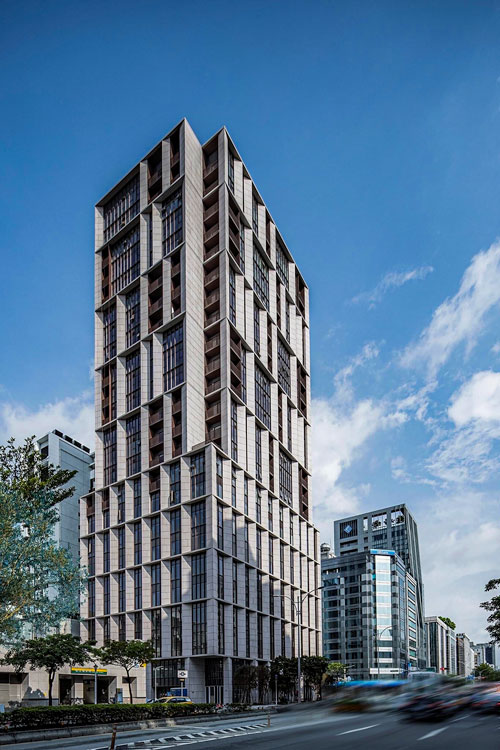 Exclusive Fragrance Developed with Artemis Garden
After trial operation started, Humble Boutique Hotel cooperated with Michelin-Star Chef Ming Kin Lam to open the BeGood restaurant, taking advantage of the high-quality and large-scale Humble platform. The restaurant serves up creative dishes with multi-cultural characteristics presenting the essence of exotic cuisine using a diverse-restaurant model. Part of the restaurant operation is a café and a bakery. The hotel also cooperates with Taiwan's first indoor glass house botanical museum with a focus on fragrance, Artemis Garden. Using warm and soft rosewood, fresh green hoary stock, and pleasant ginger essential oil, the hotel's exclusive fragrance Hoot No. 116 was created. On the 6th and 10th guestroom floors there are vending machines allowing you to buy Hoot No. 116 fragrance spray and also wooden toys, fun puzzles, owl-shaped soap, and bathroom accessories, great for adding to your collection of personal travel memories.
Humble Boutique Hotel
(寒居酒店)
Add: No. 116, Songjiang Rd., Taipei City
(台北市松江路116號)
Tel: (02) 6600-8000
Website: humbleboutique.com.tw
Map