[The following introduction was provided by Steven Crook, co-author of the book and regular contributor to Travel in Taiwan magazine and this website.]
Photos: Vision
NEW TAIWAN FOOD BOOK DETAILS CULINARY HISTORY AND TRENDS
A Culinary History of Taipei: Beyond Pork and Ponlai, published by Rowman & Littlefield on October 8, 2018, is the first English-language book that attempts to answer the questions: What do the Taiwanese eat, Why do they eat those foods, and How do they perceive the foods around them?
Taipei Times reviewed the book on October 11, calling it a, "painstakingly researched and immensely detailed ride through Taipei's foodways, starting from prehistoric foraging to modern culinary superstars and organic eating… What's impressive is that with the number of facts and anecdotes packed into every paragraph, the writing remains lively and brisk."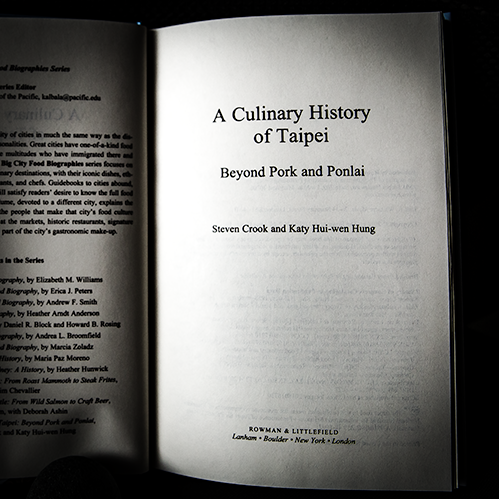 The book's ten chapters cover every facet of Taiwan's food history, from the diet of the island's neolithic inhabitants to how eating habits have evolved since 1945. The capital's markets and landmark restaurants, as well as the farms that keep them supplied, are given in-depth coverage.
The book also examines traditional vegetarianism and food taboos, as well as the ritual and religious function of certain food items. Detailed segments are devoted to the explosion of interest in organic agriculture and veganism.
Co-authors Steven Crook and Katy Hui-wen Hung spent more than two years researching and writing the book, interviewing culinary heavyweights – among them Michelin-starred chef Andre Chiang and bando banquet master Lin Ming-tsan – visiting food artisans, and tasting everything they could find.
"We feel we've uncovered a great deal of material that's never before been presented to English-language readers," says Crook, who has been living in and writing about Taiwan for more than twenty years.
"When they see the book's title, a lot of people – Taiwanese and non-Taiwanese – ask, 'What's ponlai?'" says Hung, who was born and raised in Taipei.


Ponlai is the name of a category of flavorful, high-yield rice varieties perfected in Taiwan by researchers during the period of Japanese rule, which lasted from 1895 to 1945.
The word ponlai is derived from a pair of Chinese characters pronounced pénglái in Mandarin. In both Chinese and Japanese legend, Pénglái is a mythical paradise, and the name has been fondly applied to Taiwan by writers and poets who recognized how much this bountiful island could provide for its human inhabitants. On the eve of World War II, Taiwan – which accounts for just 0.00024% of Earth's total land area – was the world's no. 3 producer of bananas and canned pineapples, and ranked no. 4 for both sugar and sweet potatoes. It was also the no. 6 source of tea, no. 10 for rice and peanuts, and no. 13 for salt.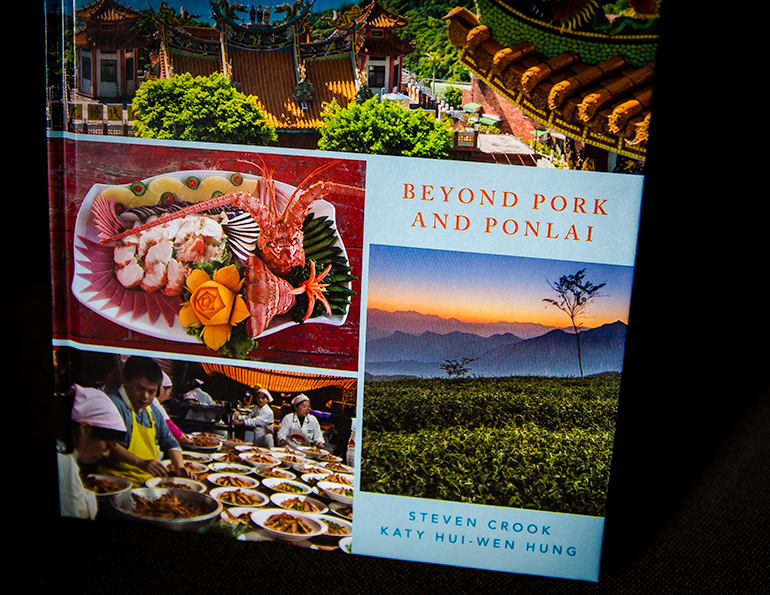 "We're often asked, 'What is Taiwanese cuisine?'" says Hung. "A lot of Taiwanese and Chinese culinary professionals use the words 'soupy' and 'small' – adjectives I personally interpret as meaning 'simple' or 'unpretentious'. In the old days, when Taiwan was poor, food boiled in water was the only practical and economical way to cook up a family meal. Soups served with the meal, made swallowing rice (or other carbohydrates such as sweet potatoes) easier. 'Small' lives on in the passion for xiaochi, including satisfying night-market snacks."
"Taiwanese rice wine is a ubiquitous and essential ingredient, and a key part of popular three-cup dishes. The high-temperature cooking method for three-cup dishes is also typically Taiwanese," she adds.

"This project would never have gotten off the ground without the encouragement of Marlena Spieler," Hung is keen to point out.
Believing that Taiwan's amazing food resources and fascinating culinary history deserve to be more widely known, famed food writer Spieler – winner of multiple awards for culinary writing and culinary education – introduced the authors to Ken Albala, Professor of History at the University of the Pacific and Program Director for the university's Master of Arts in Food Studies program. Albala is the series editor of Rowman & Littlefield's Big City Food Biographies. So far, Taipei is the only Asian city featured in the series.  
"We're hoping that, through our book, readers will better understand how Mother Nature, human ingenuity, and overseas influences from every compass point have combined to create fantastic culinary diversity," say the authors. "If people appreciate that Taiwanese cuisine goes far beyond night markets and street food, and that it's neither a subset of Chinese cuisine nor the 'poor cousin' of better-known Asian culinary traditions, we'll feel we've accomplished what we set out to do."
A Culinary History of Taipei: Beyond Pork and Ponlai can be ordered from the publisher (https://rowman.com/) and from online booksellers including Amazon. Extracts can be read on Steven Crook's blog (https://stevencrook.net). Excerpts plus several other food-related articles are on Katy Hui-wen Hung's blog (https://katyhuiwenhung.blogspot.com).
More about the book and the authors here:
Why and How We Wrote a Culinary History of Taipei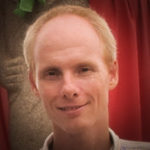 Steven Crook, who grew up in England, first arrived in Taiwan in 1991. Since 1996, he's been writing about Taiwan's natural and cultural attractions for newspapers and magazines, including CNN Traveler Asia-Pacific, Christian Science Monitor, and various inflight magazines. He's the author of four books about the country: Keeping Up With The War God (2001), Dos And Don'ts In Taiwan (2010), Taiwan: The Bradt Travel Guide (2010), and A Culinary History of Taipei: Beyond Pork and Ponlai (2018)
http://crooksteven.blogspot.com
http://bradttaiwan.blogspot.com