The East Rift Valley between the cities of Hualien and Taitung in eastern Taiwan is one of the most scenic and popular tourist areas on this beautiful island. If you want to explore this slow-paced bucolic region of rice paddies and rape fields, take a slow train, get off at stations along the way, and explore the local attractions on rented bicycles. The following Hualien Railway Trip starts in Hualien City and ends in Yuli. Of course you can continue on to Taitung for more East Rift Valley explorations.
Text: Steven Crook; Photos: Vision
If you're touring Taiwan, there's a very high chance you'll pass through Hualien City. Many tourists spend a night in the east's biggest city before or after experiencing the geological wonderland that is Taroko Gorge. The city also serves as a launchpad for a long, splendid drive or bicycle ride south to Taitung County, either along the coast or through the East Rift Valley.
The East Rift Valley is a narrow strip of bucolic lowland between the Central Mountain Range and the Coastal Mountain Range. Cyclists and motorcyclists keen to avoid the traffic on Provincial Highway 11 (the coastal road) or Provincial Highway 9 (the main inland artery) may opt for the rift valley's intensely scenic County Road 193, but this involves significant gradients, and places to stay or eat are thin on the ground.
Readers wanting a more relaxed way of exploring this part of Taiwan might instead look to the railroad that runs the entire length of the valley. When coupled with a willingness to cycle moderate distances on rented bicycles, train travel opens up this fascinating region for explorers who'd rather not resort to gasoline-powered transportation.
Without crossing the Hualien/Taitung county line into the more southerly of the two counties, there's enough to keep you busy for at least a few days, the first of which can be enjoyably devoted to Hualien City itself. As in other parts of Taiwan, many of the city's hotels and homestays loan bicycles to guests, often for free. If you're not overnighting in the city, and need to rent a set of wheels, visit the Giant bike store (closed Thursdays) in front of Hualien Railway Station.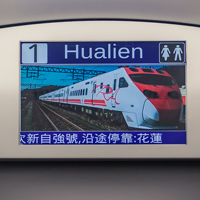 Hualien Railway Trip
Sea Breezes
Visitors willing to cycle 25km over the course of a day can see a lot, starting perhaps with the Sunward Plaza. This colorful building at Hualien's fishing harbor has coffee shops and a seafood restaurant. When the sun is shining, the plaza is an islet of Mediterranean ambience beside the Pacific. Climb the observation tower for views not only of the ocean, but also of scenes reminding you that Hualien's harbor is very much a working port. For decades, before road and rail links with northern Taiwan were established, natural resources such as marble were shipped out from here, while a great many necessities arrived by boat.
If you've come this far, do pedal around the quay area, and not just to see the fishing boats close up. Taiwan's tourism authorities hope visitors can see the cleaner, more modern side of local life, but this writer is going to drift from the party line and say that in this instance the saltier, traditional side of the fishing harbor is actually more intriguing. Opposite a little temple in which fishermen burn incense and pray before going out to sea, three eateries sell sashimi and freshly cooked seafood. They're open approximately 9:30am to 6:30pm; prices are reasonable, and you can be sure the ingredients are fresh.
If seafood isn't your preference, pedal downtown to Yi Xiang Bian Dumplings, one of the city's most popular eateries. You may have to queue for a place to sit down, but ordering couldn't be simpler. A portion of the delicious dumplings in soup costs NT$70; no alternatives or side dishes are offered. It's open from 10am to 1:30pm, and from 4pm until they've sold out, which is often soon after 7pm.
Yi Xiang Bian Dumplings (液香扁食)
Add: No. 42, Xinyi Street, Hualien City
(花蓮市信義街42號)
Tel: (03) 832-6761
Website: est.idv.tw/yexiang (Chinese)
Less than 300 meters from the restaurant is Hualien Cultural Creative Industries Park, at the intersection of Zhonghua and Zhongzheng roads, on the site of what was originally a winery complex. The buildings date from Japan's 1895-1945 occupation of Taiwan and ooze character. They're now used by artists and entrepreneurs, and among them you're sure to find an engaging exhibition or appealing souvenir shop.
Hualien Cultural Creative Industries Park (花蓮文化創意產業園區)
Add: No. 144, Zhonghua Rd., Hualien City
(花蓮市中華路144號)
Tel: (03) 831-3777
When it's time to leave the city, buy a railway ticket for the town of Shoufeng, the fourth stop south of Hualien City. This jaunt, which takes 14 to 26 minutes, never costs more than NT$39. Near the railway station, it's possible to rent both conventional bicycles and electric scooters from a no-name establishment (look for the sign bearing the phone number 03-822-0797).
Hualien Hotel: Lishiuan International Hotel (麗軒國際飯店)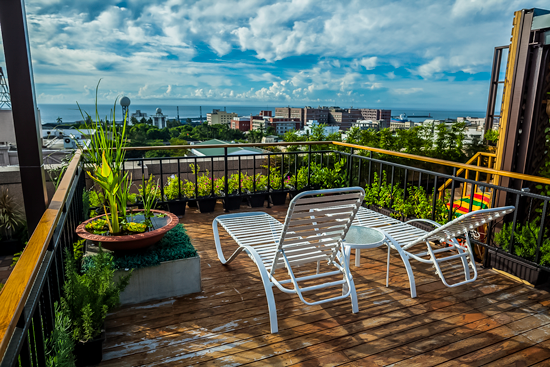 Add: No. 99-1, Zhongmei Rd., Hualien City (花蓮市中美路99-1號)
Tel: (03) 824-6898
Hualien Hotel: Hualien Toong Mao Resort Hotel (花蓮統茂渡假莊園)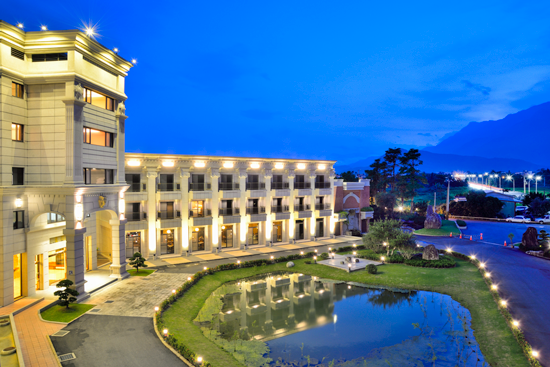 Add: No. 199, Sec. 2, Jifeng Rd., Ji'an Township, Hualien County (花蓮縣吉安鄉吉豐路二段199 號)
Tel: (03) 854-2111
A River for the Ages
Once you've got wheels, you're ready to explore. In this writer's opinion, Shoufeng Township's No. 1 attraction is a gorgeous mountain waterway, the Baibao River, where you can spot rarely-seen bird species and a great many butterflies. But this watercourse is more than an eco-tourism attraction. It's a testbed for river-management techniques that achieve human goals, such as holding back sediment without disrupting fragile ecosystems. The low, fish-friendly weirs in place here are strikingly different from the concrete barriers which punctuate many of Taiwan's waterways.
The river can be reached less than 7km from Shoufeng Railway Station. Head north toward one of the area's most popular tourist attractions, Liyu Lake, on Provincial Highway 9C and look for the bilingual signage. A good part of the ride is uphill; bring your swimsuit and a towel, as you'll likely want to cool off in the refreshing waters.
East from Shoufeng's train station, less than half the distance in comparison to the Baibao River, and flat all the way, is Fengzhigu Wetland Park. Note that some area road signs call the park "Productive Valley Nature Park." There are various DIY activities you can join – papermaking is one, handkerchief dyeing another – but you may prefer to bring a picnic lunch, find a quiet spot, and watch the resident water birds instead.
Ice Cream and Sugar
Back in Shoufeng town, you deserve a treat after all that cycling. At Fengchun Ice Cream Store, near the railway station, choose from among several flavors of handmade ice cream, including sugarcane juice, created using antique equipment that seems half a century old.
Fengchun Ice Cream Store (豐春冰菓店)
Add: No. 79, Sec. 1, Shoufeng Rd., Shoufeng Township, Hualien County
(花蓮縣壽豐鄉壽豐路一段79號)
Tel: (03) 865-1530
The next railway stop south of Shoufeng town is Fengtian, not to be confused with Fenglin, which is a further 13km down the line. Of several Japanese-immigrant settlements established by the Japanese during the 1895~1945 colonial period, Fengtian is one of the best preserved. The old kendo training hall on the campus of Fengli Elementary School was undergoing renovation at the time of writing. Where there once stood a Shinto shrine, a torii gate – the only one of three to survive – and several stone-lantern columns have been incorporated into the layout of Bilian Temple. Three other buildings from the Japanese era within walking distance of the railway station have also been preserved.
We'll skip the next few stops and continue on to Guangfu, a town which owes its importance to sugar. Taiwan's sugar industry is now almost defunct, but for a period after World War II the sweet stuff was the island's No. 1 export. The smokestack of the old Hualien Sugar Factory is clearly visible when you step out of the station. The operation of this industrial landmark ceased in 2002, and it is now a tourist attraction. Many of the original machines remain in place, and bear the insignia of the British, German, Dutch, and Japanese companies which supplied them.
The factory is 1km from the station, so you'll probably want to get a bike. Try the rental shop (no English sign; phone number 0933-995-225) to the station's left, or unlock one of the oBikes parked on the other side of Highway 9.
In the industry's heyday, cane was grown on large tracts of land south of Guangfu. Since 2001, more than 1,000 hectares of former plantation have been afforested. As well as countless trees, what's now called Danong Dafu Forest Recreation Area features 20-plus plant species native to Taiwan. Everything is accessible by bicycle, and there's neither an admission charge nor set opening hours.
If you're staying nearby, consider coming here very early in the morning, when you have a better chance of spotting the birds that thrive here. Overnighting in Guangfu also gives you time to tour Matai'an Wetland, where you can learn about the traditional way of fishing of the local Amis indigenous people.
Bypassing a few more stops brings you to Ruisui, renowned since the Japanese colonial times for its hot springs. Spring water is piped to hotels clustered west of the railway line, a neighborhood also favored by cyclists.
If your legs have had enough by the time you get here, hire an electric scooter at Huamulan Rental (close to the railway station) for NT$500 per day. If they're especially sore, go for a soak at an establishment like Yuan Hsiang Hot Spring Resort, where access to the public pools costs just NT$150 per person; swimsuits are required. R&R for your lower limbs is probably a good idea, because we've one more bike excursion before heading into Taitung – and it's a good one.
Huamulan Rental (花牧瀾機車出租)
Add: No. 8, Sec. 1, Zhongshan Rd., Ruisui Township, Hualien County
(花蓮縣瑞穗鄉瑞穗村中山路一段8號)
Yuan Hsiang Hot Spring Resort (原鄉溫泉度假村)
Add: No. 325, Wufu Rd., Neighborhood 5, Ruixiang Village, Ruisui Township, Hualien County
(花蓮縣瑞穗鄉瑞祥村5鄰五福路325號)
Biking Over a Fault Line
Trains from Hualien to the town of Yuli take between an hour and two hours, and cost NT$121 to NT$189. The new Yuli Railway Station stands at the same location as the old one, but the railroad south of here was rerouted during a recent upgrading.
Rather than crossing the Xiuguluan River, the tracks now take a more direct route toward Taitung County – and not merely to shave the distance. This waterway is also a geological boundary. Everything east of the river, including the Coastal Mountain Range, is on the Philippine Sea Plate; the land to the west is part of the Eurasian Plate. The problem is that the east side is gradually rising relative to the west, so bridges have to be modified every few years. The new route avoids this problem, and what used to be the railway bridge has been repurposed as part of the Yufu Bikeway. This 9.8km-long route gets its name because it connects Yuli to the adjacent township of Fuli.
Pedal bikes and electric scooters can be rented at Huilanshanshui Vehicle, near Yuli Railway Station, or the Giant Yihong Bike Shop, a five-minute walk away. The bikeway ends at the old railway station in the village of Dongli, but there's nothing stopping tourists with plenty of time and energy from exploring more of the area, and perhaps visiting the Antong Hot Springs.
Huilanshanshui Vehicle (洄瀾山水租車)
Add: No. 135, Guangfu Rd., Yuli Township, Hualien County
(花蓮縣玉里鎮光復路153號)
Giant Yihong Bike Shop (捷安特義宏車行)
Add: No. 47, Heping Rd., Yuli Township, Hualien County
(花蓮縣玉里鎮和平路47號號)
Getting to Hualien
Hualien City can be reached by train (more than 30 express trains per day from Taipei) or plane (two services per day from Taipei Songshan Airport). On weekends and around national holidays, getting rail or air tickets can be difficult, so book as early as possible or travel mid-week. If all else fails, consider catching a bus to Yilan, then one of the dozen or so local trains that proceed to Hualien. This is slower, but the scenery en route is enthralling.
[google_maps id="7890″]
Also read
TAITUNG Train Ride — Lovely Countryside!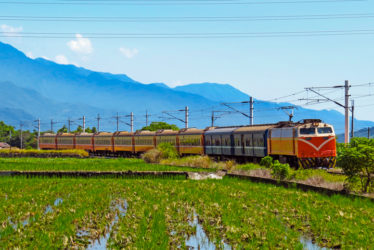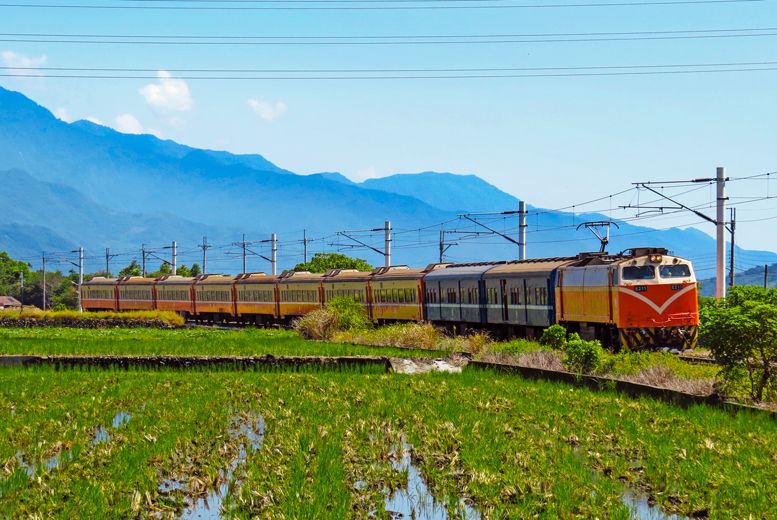 taiwaneverything.cc/2017/06/27/taitung-train/
Let's Ride the JIJI LINE in Central Taiwan!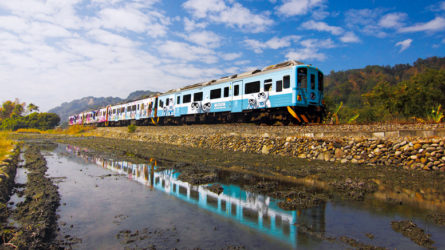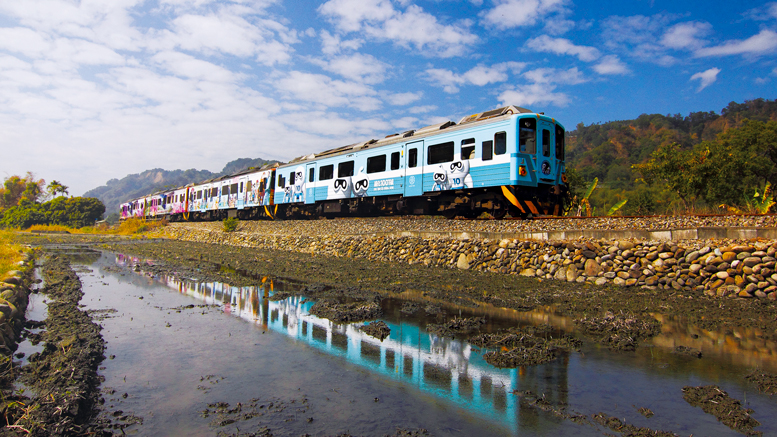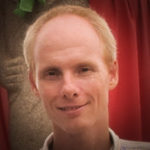 Steven Crook, who grew up in England, first arrived in Taiwan in 1991. Since 1996, he's been writing about Taiwan's natural and cultural attractions for newspapers and magazines, including CNN Traveler Asia-Pacific, Christian Science Monitor, and various inflight magazines. He's the author of four books about the country: Keeping Up With The War God (2001), Dos And Don'ts In Taiwan (2010), Taiwan: The Bradt Travel Guide (2010), and A Culinary History of Taipei: Beyond Pork and Ponlai (2018)
http://crooksteven.blogspot.com
http://bradttaiwan.blogspot.com