[This post will be updated if new information about places around the station comes available. 🙂 ]
This part of the city has a large number of cafés and restaurants located in the many lanes and alleys off Xinyi Road.
Dou Pu Zi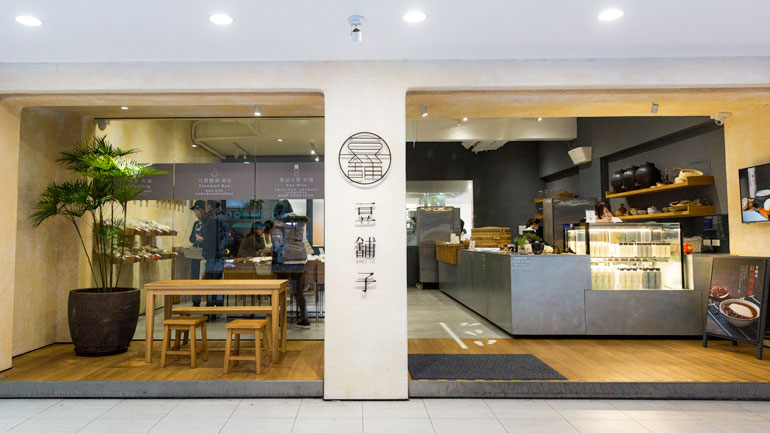 More info here.
Dou Pu Zi
(豆舖子)
Tel: (02) 2701-6845
Add: No. 32, Lane 135, Sec. 1, Anhe Rd., Da'an District, Taipei City/Xinyi-Anhe Branch
(台北市大安區安和路1段135巷32號/信義安和店)
Hours: 12 noon~9pm
Website: www.doupuzi.com.tw (Chinese)
Facebook: www.facebook.com/doupuzi
Ice in Wonderland
(愛玉之夢遊仙草)
Info added on October 28, 2021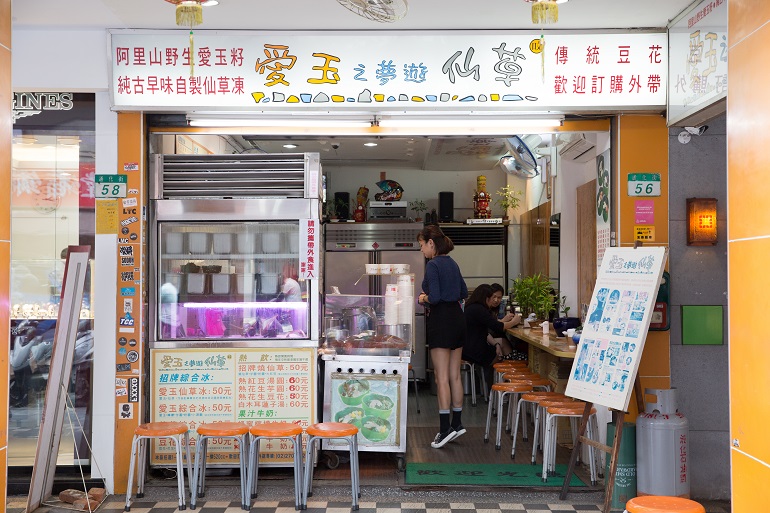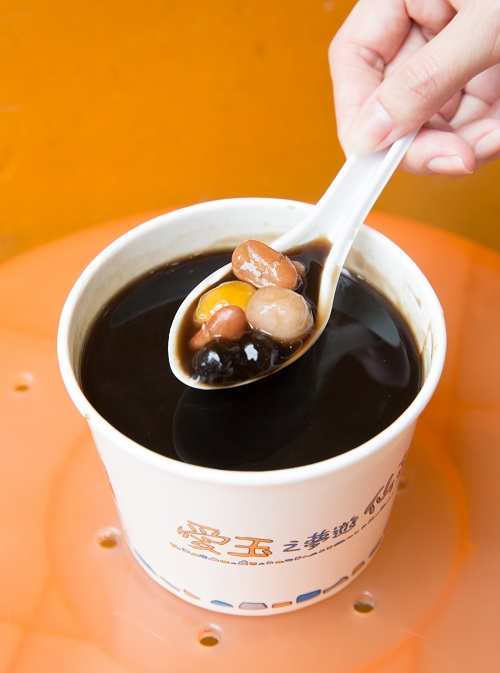 Ice in Wonderland
(愛玉之夢遊仙草)
Tel: (02) 2706-1257
Add: No. 56, Tonghua St., Daan Dist., Taipei City
(台北市大安區通化街56號)
Crystea
Info added on July 21, 2021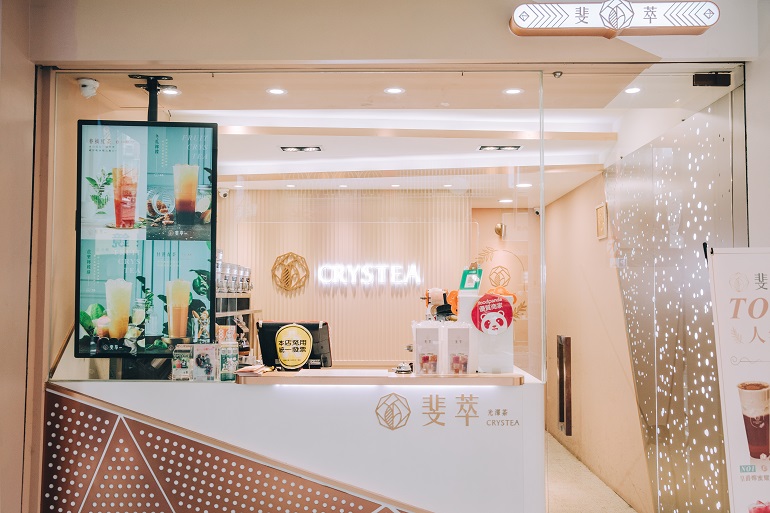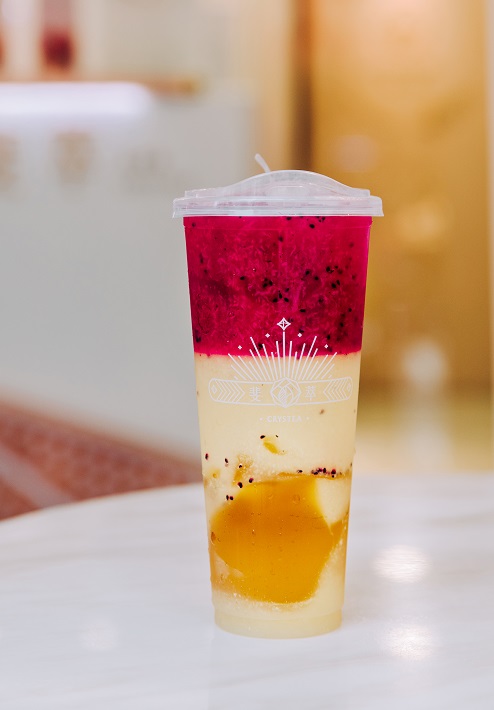 Crystea
(斐萃光澤茶)
Tel: (02) 2709-8665
Add: No. 50, Tonghua St., Da'an District, Taipei City
(台北市大安區通化街50號)
Facebook
Yupinyuan Ice Fire Tangyuan
Info was added on July 14, 2021
Whether it's in soup or over ice, tangyuan, or glutinous-rice balls, are popular during the cold and hot seasons alike. Both options are available at Taipei's Yupinyuan Ice Fire Tangyuan, located in the Tonghua Street Night Market, not far from Taipei 101. Offering both sweet and savory renditions of tangyuan, the variety of soups will have you coming back on repeat visits. The specialty here, however, is the Ice Fire Tangyuan. Peanut or sesame tangyuan are served piping hot on top of ice, which then hardens the balls. You can eat the tangyuan while still hot – revealing the tasty peanut- or sesame-paste centers – or wait until they harden. The shop and the night market, one of Taipei's most popular, can be easily reached from MRT Xinyi Anhe Station.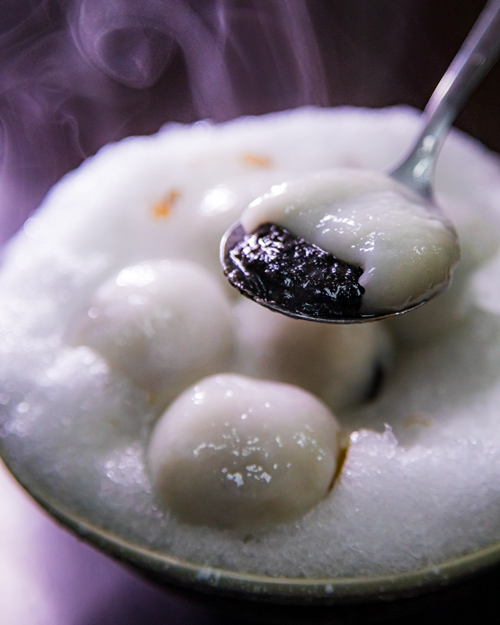 Yupinyuan Ice Fire Tangyuan
(御品元冰火湯圓)
Tel: 0955-861-816
Add: No. 31, Alley 50, Ln. 39, Tonghua St., Da'an District, Taipei City
(台北市大安區通化街39巷50弄31號)
Facebook
Linjiang Street Night Market (臨江街夜市)
Also called Tonghua Night Market, the night market attracts streams of people who like to lose themselves in food treasure hunting. It is home to many renowned long-in-place eateries, such as "Hu Family Rice Noodle Soup," "Scissors style Chicken Egg Cake," and "Safflower Salt-Water Chicken." If hankering for sweet things, try the delectable beancurd pudding or herbal jelly at "Aiyu Dream Travel Herbal Jelly."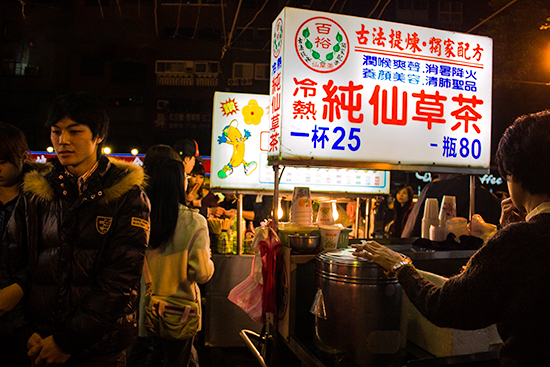 Luo Ji Xiao Chao
(駱記小炒)
Tel: (02) 2708-1027
Add: No. 27, Aly 50, Ln. 39, Tonghua St., Taipei City (Tonghua Night Market)
(台北市大安區通化街39巷50弄27號)
Website: www.facebook.com/駱記小炒-252045181489159/
Liang Ji Lu Wei
(梁記滷味)
Add: Aly 50, Ln. 39, Tonghua St., Taipei City (Tonghua Night Market)
(台北市大安區通化街39巷50弄)
Website:www.facebook.com/pages/梁記滷味/443547175742194
Ya Kou Tien Hsiang Stinky Tofu
(雅口天香臭豆腐)
Tel: (02) 2704-0289
Add: No. 21, Linjiang St., Taipei City (Tonghua Street Night Market)
(台北市大安區臨江街21號)
Website: www.facebook.com/pages/雅口天香臭豆腐/221421321232735
Yu Pin Yuan Iced and Hot Tangyuan
(御品元冰火湯圓)
Add: No. 31, Aly 50, Ln. 39, Tonghua St., Taipei City (Tonghua Night Market)
(台北市大安區通化街39巷50弄31號)
Website: www.facebook.com/Ice.Fire.Dumpling/
Bar PUN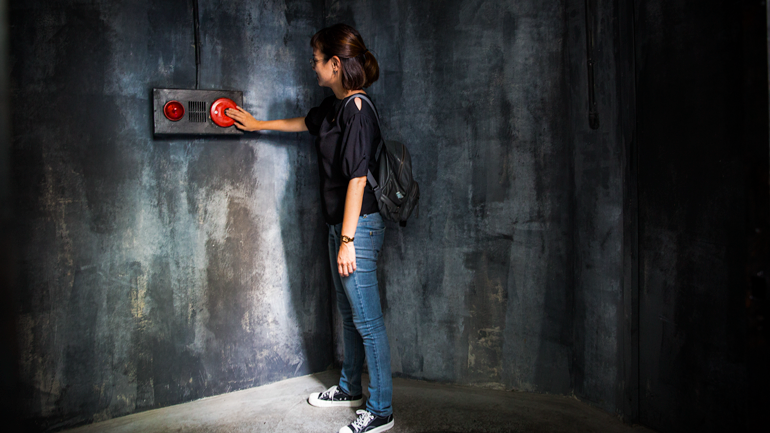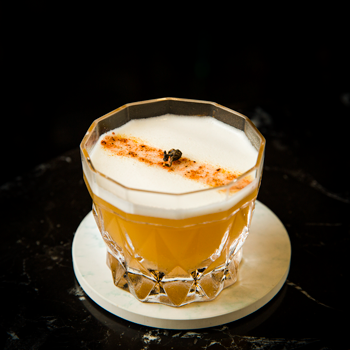 Bar PUN
Tel: (02) 2700-5000
Add: No. 5, Ln. 378, Sec. 4, Xinyi Rd., Da'an Dist., Taipei City
( 台北市大安區信義路四段378巷5號)
Facebook: www.facebook.com/PUN.TAIPEI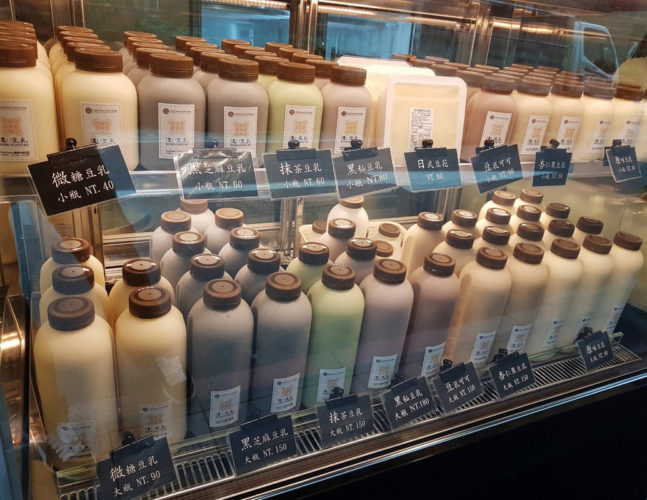 Soy Milk Shop
Jiang Yang Zi
(漿樣子濃い豆乳)
No. 11, Ln. 300, Sec. 4, Ren'ai Rd., Da'an Dist., Taipei City
(台北市大安區仁愛路四段300巷11號)
Read about the shop at:
Jaysun Eats Taipei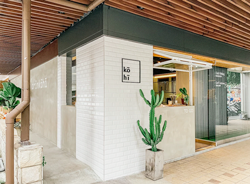 Coffee Place
Kōhī Bar
No. 18, Sec. 2, Anhe Rd., Da'an District, Taipei City
(台北市大安區復興南路二段148巷5號)
Read about the shop at:
A Style Alike