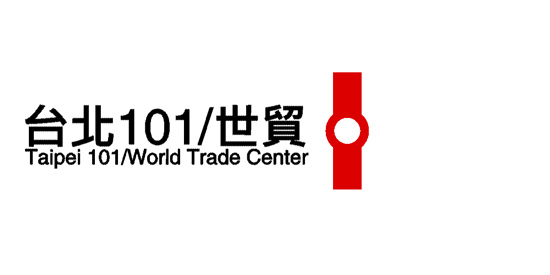 [This post will be updated if new information about places around the station comes available. 🙂 ]
Xinyi District
The Xinyi Commercial District, local mecca for fashion chic, is one of Taipei's liveliest areas. Beside the forest of tall, ultra-modern buildings is an enclave of old residences transformed into a cultural-creative hub, backed by green hills with trails bringing superb views. The many styles and ways to play is Xinyi's greatest charm!
Taipei 101
With a height of 508 meters, Taipei 101 was at one time the world's tallest building. After buying tickets on the 5th floor for the Taipei 101 Observatory, ride the super-fast elevators to reach the 89F indoor viewing area in just 37 seconds. Enjoy grand Taipei overlooks and view the world's largest and heaviest tuned mass damper. On the 91F outside observation platform see the tower's soaring spire up close and take in even more exalted vistas. Go even higher, to the 101th floor, by signing up for the SKYLINE 460 experience.

On the lower floors of the tower is the Taipei 101 Mall which has hundreds of brand boutiques and a large food court. As Taiwan's most iconic international landmark, this skyscraper's mall features trendy premium goods from all around the world and many specialty restaurants. At the end of the year come watch the brilliant Taipei 101 New Year's Eve Fireworks Show, which draws huge crowds every New Year's Eve!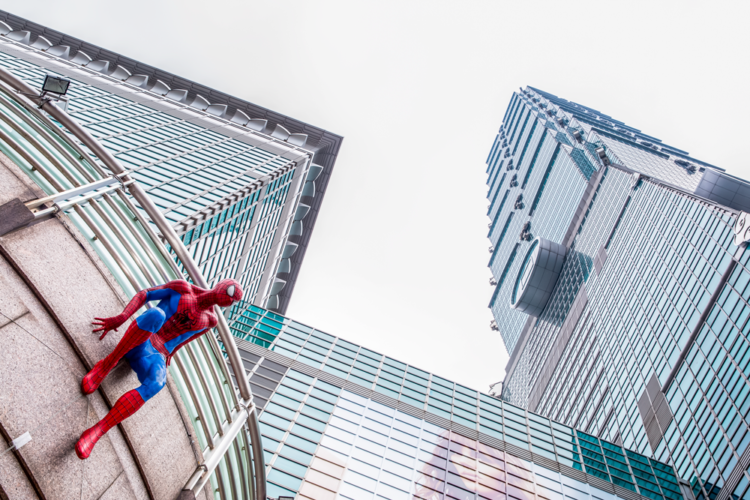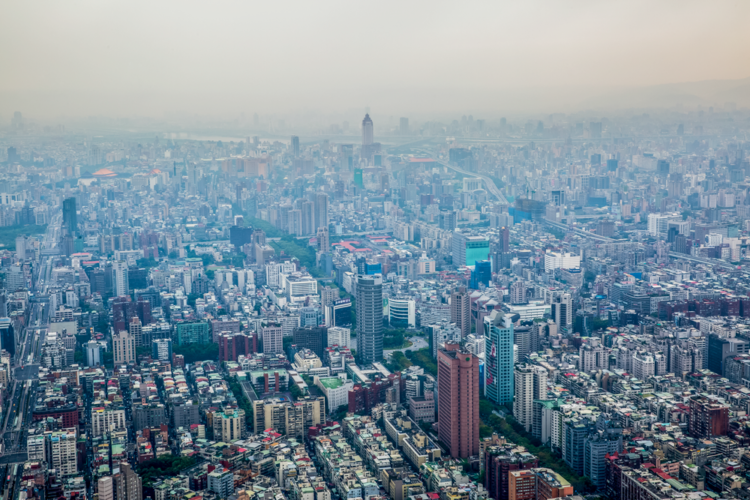 Taipei 101 Skyline 460 Experience
Taipei's most famous and most visible city landmark by far, Taipei 101 held the distinction of being the world's tallest building from its opening in 2004 until 2010 (now the 10th tallest). Its 89th floor indoor observatory and 91st floor outside deck give visitors a top-notch view of Taipei, with grand views stretching far off into the distance, weather permitting.
For those looking for a bigger thrill, the Taipei 101 Skyline 460 experience is a uniquely breathtaking way to see the city from even higher up. After signing up online for the experience, you will be taken to the eponymous 101st floor. Then, before going outside, you'll be suited up in a harness, with a raincoat also provided if needed (note: tours will be canceled during heavy rain and strong winds). To avoid people dropping items from the tower, cellphones must be wrapped in plastic pouches with neck strap that are provided; cameras have to be carried around with a neck strap as well. You'll definitely want to take photos, for the unobstructed views of the city from 460m above the ground are truly impressive. You will be tethered to the railing, and can walk safely around the highest floor of the tower, accompanied by one of Taipei 101's friendly guides. After the experience you'll be presented with a gift bag containing mementos and a souvenir photo showing you at the top of Taipei 101. The Skyline 460 experience is currently priced NT$2,700 (40-60min.), with online reservations required.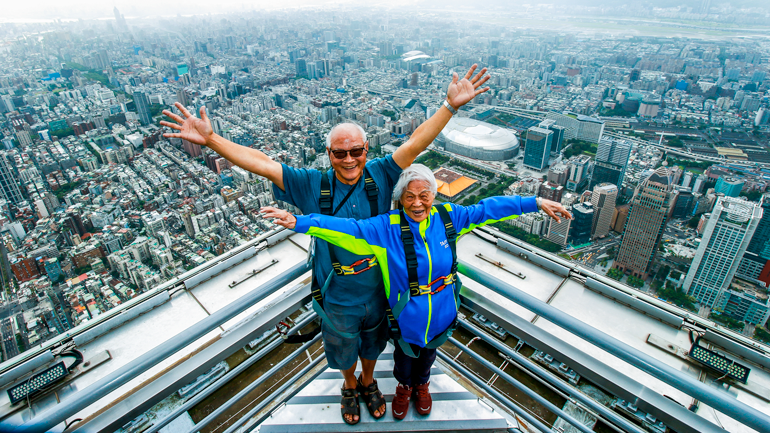 After your Skyline 460 adventure, it's time to relax. Head to Bar 88, located – as the name implies – just below the 89th floor observation deck. The bar's ambient lighting and comfortable seating are best enjoyed at sunset, when the view from the tower is especially stunning. The bar serves light meals in addition to a wide range of drinks. It's the perfect place to end the day. If you've been through the Skyline 460 experience, you can use the ticket provided to claim a complimentary pearl milk tea or coffee, complete with an adorable puff of cotton candy in the shape of a cloud. Bar 88 is open from 9am to 10pm.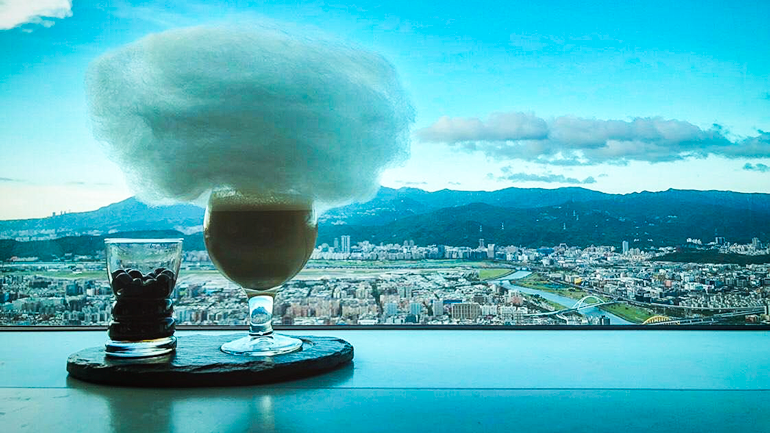 Add: No. 7, Sec. 5, Xinyi Rd., Taipei City
(台北市信義路5段7號)
Tel: (02) 8101-7777
LOVE Taipei
Beside Taipei 101 are numerous large-scale installation artworks. Perhaps most eye-catching is the LOVE sculpture in the plaza in front of the tower, created by American pop-art master Robert Indiana. It is an urban-art landmark in Taipei. Another is the Infinite Life sculpture, made with retired Taipei 101 steel elevator cable, a group-photo favorite.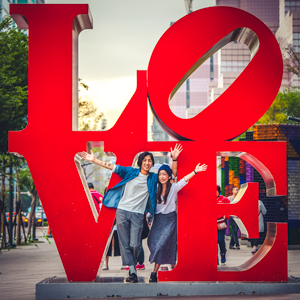 Jimmy Moon Bus
Located diagonally opposite Taipei 101, the Moon Bus is a large-scale installation artwork based on illustrator Jimmy Liao's picture book When the Moon Forgot.A real bus is used as creative space in whimsically depicting the book's world, with a teddy bear driver and a little boy holding the moon. Gaze at the stars through the skylight, and enter an infinity-reflection mirrored tree trunk "interior."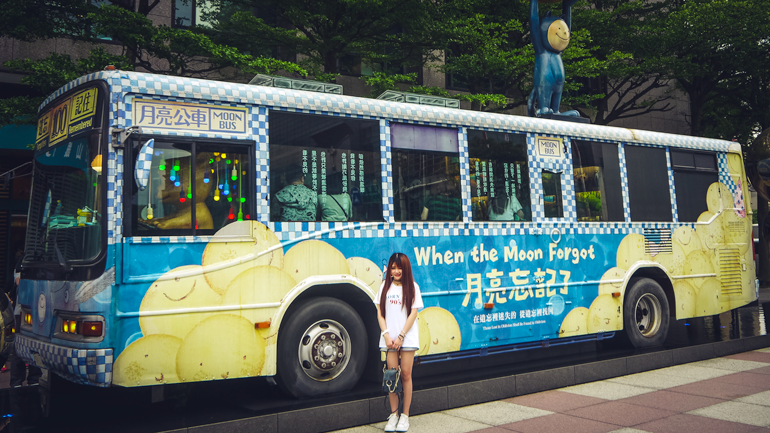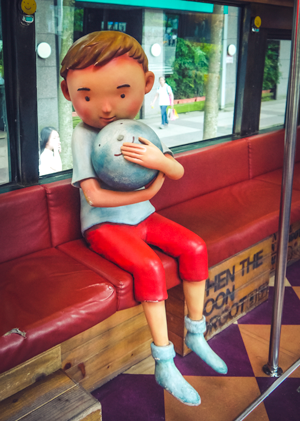 Ding Xian 101 Restaurant (頂鮮101)
The highest Taiwanese seafood restaurant in the world, Ding Xian 101 serves dishes that combine the essence of Japanese and European cuisine with Taiwanese-style seafood. The resplendent and romantic décor creates a romantic and high-class ambience.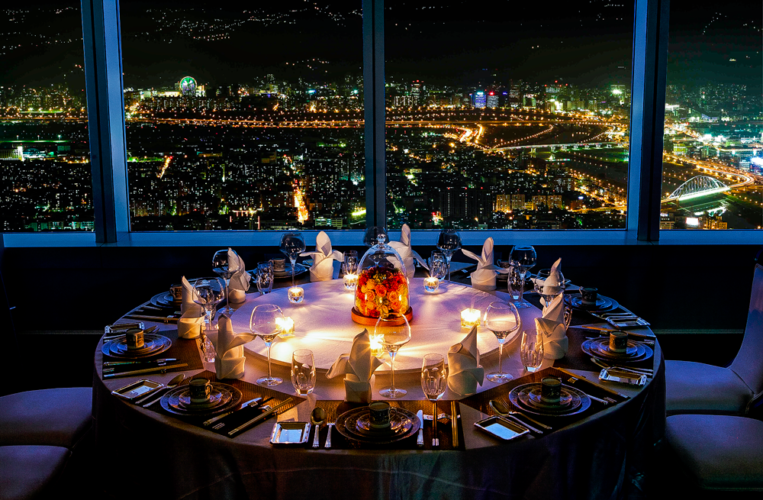 Add: 86F, No. 7, Sec. 5, Xinyi Rd., Xinyi Dist., Taipei City
(台北市信義區信義路五段七號86樓) (inside Taipei 101)
Website: www.dingxian101.com
Shin Yeh Dining
(欣葉食藝軒)
Chosen for its 2019 OAD Top 100+ Asian Restaurants list by Opinionated About Dining, Westernization of Taiwanese cuisine is the draw here, with local ingredients prepared with traditional techniques in unique set meals. The "Taipei Taipei Set Meal" cleverly makes each dish a metaphor for a sightseeing icon, letting diners explore Taipei via the palate while savoring the city landscape via the restaurant's lofty views.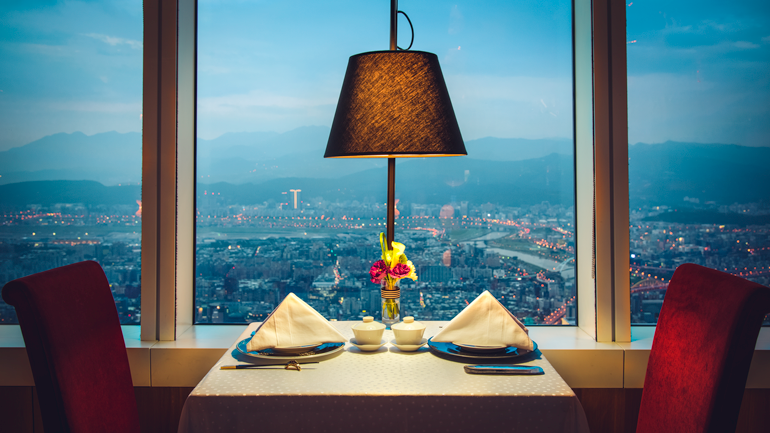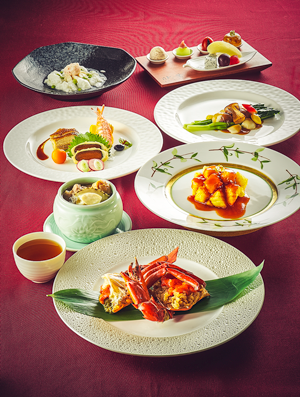 Add: 85F-1, No. 7, Sec. 5, Xinyi Rd., Taipei City (inside Taipei 101)
(台北市信義路5 段7 號85 樓之1 ( 台北101 ))
Tel: (02) 8101-0185
Starbucks on 35F of Taipei 101
(星巴克101 35F 門市)
Linger over a fine cup of coffee and quality meal while overlooking Taipei's busy streets from 35 floors up. While most Starbucks outlets are down on the street level, this one is high up the Taipei 101 tower, making it a special pilgrimage destination for coffee lovers (reservation one day in advance required).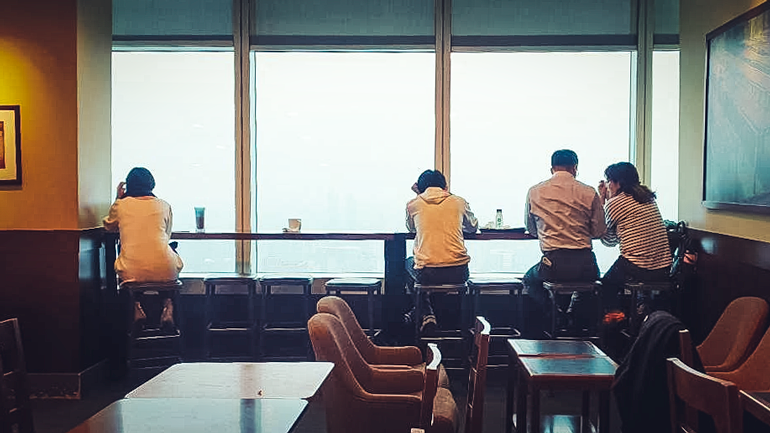 Add: 35F-1, No. 7, Sec. 5, Xinyi Rd., Taipei City (inside Taipei 101)
(台北市信義路5 段7 號35 樓之1 ( 台北101 )
Tel: (02) 8101- 0701
CÉ LA VI Taipei
This elite-grade restaurant/lounge operation, has branches in Singapore, Hong Kong, and Kuala Lumpur. The interior has a charmingly elegant, stylish ambience, and the large windows provide 360-degree views, with up-close looks of Taipei 101 and the bustling streets in the district. It is well known for its inventive cocktails and gourmet cuisine, with such novelties as Taiwan high-mountain tea and kaoliang liquor used as cocktail bases.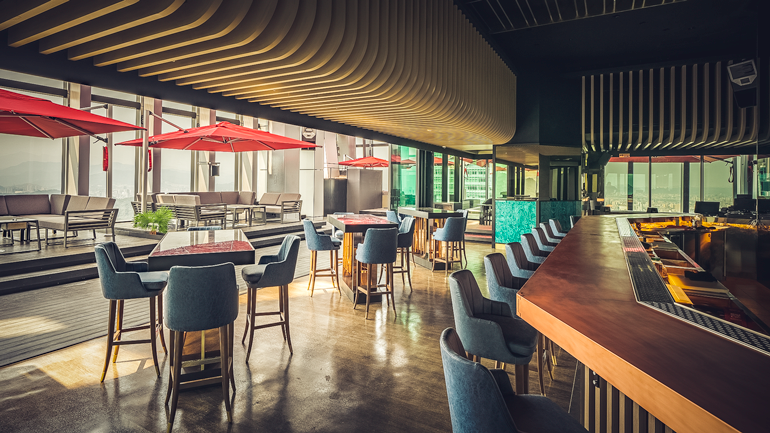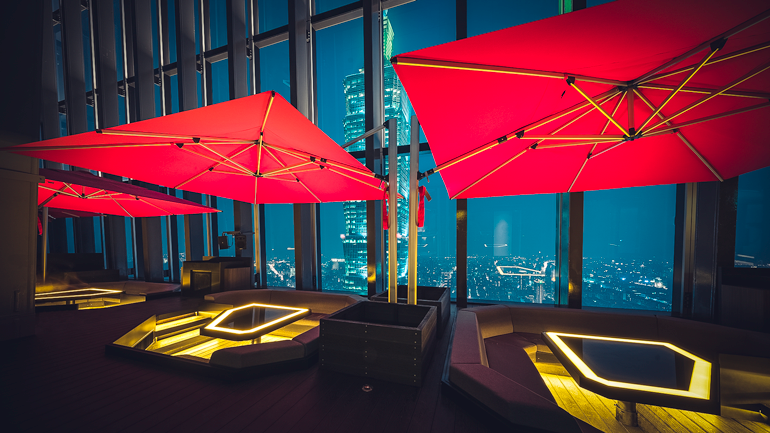 Add: 48F, No. 17, Songzhi Rd., Taipei City (inside Breeze Nan Shan)
(台北市松智路17 號48 樓( 微風南山))
Tel: 0909-956-000
Smith & Wollensky Taipei
In the Hollywood movie The Devil Wears Prada the main character, Miranda, loves the Smith & Wollensky steakhouse. This is the chain's first Asia outlet, offering great food and views from high up Taipei 101. The main culinary draw is the dry-aged steak, with all beef from the same ranch sources that supply its sister branches, ensuring consistency of flavor. Taiwanese specialty dishes are also prepared, such as steak cooked with Kavalan whisky.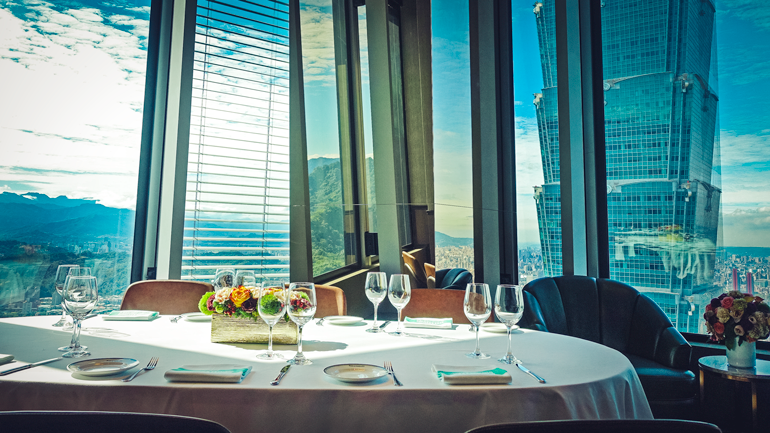 Add: 47F, No. 17, Songzhi Rd., Taipei City (inside Breeze Nan Shan)
(台北市松智路17 號47 樓( 微風南山))
Tel: (02) 2345-5647
44 South Village – Good Cho's (四四南村–好丘)
Close to Taipei 101, the life and culture of old-time military dependents' community is on display here. Enjoy Taiwan-themed souvenirs and foods at Good Cho's restaurant. The Simple Market, held Sundays, showcases hand-crafted creative goods and snack treats. A flea market staged every second and forth Saturday each month is a visitors' favorite place for treasure-hunting.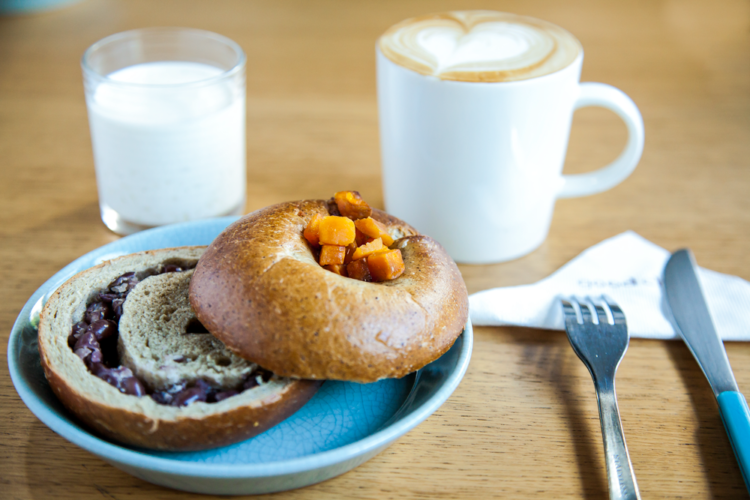 Add: No. 54, Songqin St., Xinyi Dist., Taipei City
(台北市信義區松勤街54號)
Website: www.goodchos.com.tw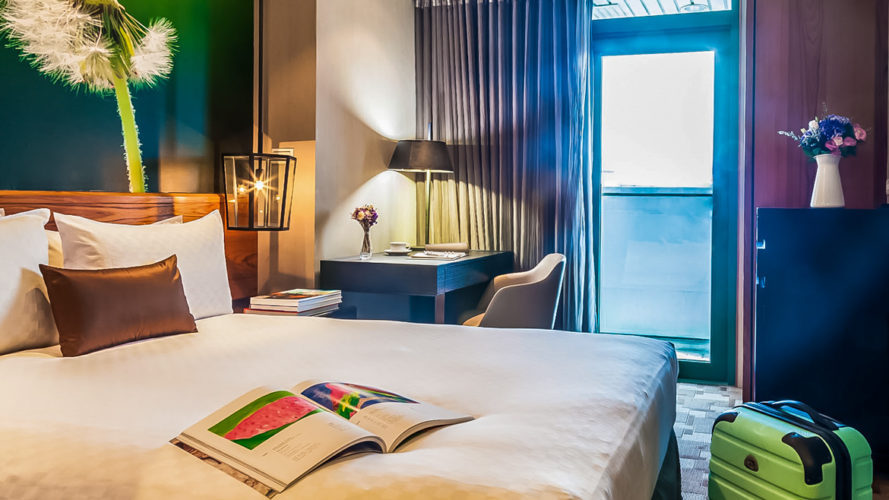 HOTEL IN THE AREA
Pacific Business Hotel
(太平洋商旅)
Add: 11F, No. 495, Guangfu S. Rd., Xinyi Dist., Taipei City
(台北市信義區光復南路495號11樓)
Tel: (02) 8780-2000
Website: www.businesscenter.com.tw
Sunny Hill Pineapple Cake
Inside the Taipei 101 Mall is a Sunny Hill Pineapple Cake counter, selling pineapple cakes of the highest quality. This quintessential Taiwanese sweet treat is a perfect gift to take home to friends and family. A flaky, buttery shell with a chewy, sweet pineapple-based filling, the bite-sized pineapple cake is an understandably popular choice for visitors. Pick some up at Sunny Hill, and try not to devour them all yourself before you get home. Sunny Hill also offers oolong tea and pineapple juice to go along with their delectable cakes. The Taipei 101 Mall is a hub for souvenirs, making it an easy one-stop location for buying treasures to remember Taipei by.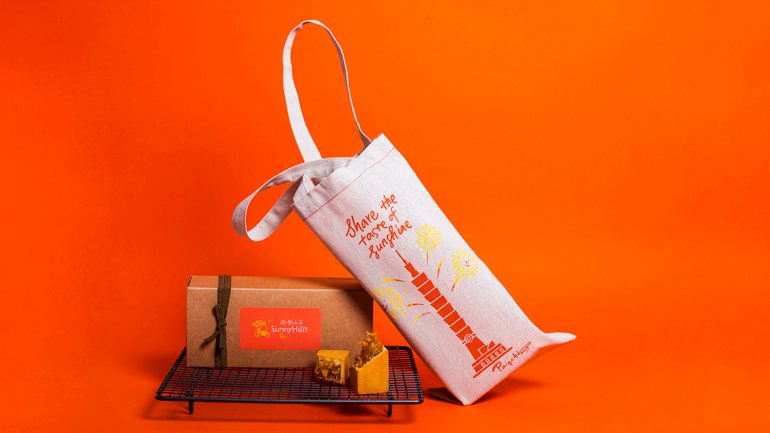 Website: www.sunnyhills.com.tw
Taipei World Trade Center (TWTC)
(台北世貿中心)
Encompassing large exhibition halls, the International Trade Building, Taipei International Convention Center, and Grand Hyatt Hotel, the TWTC provides international professionals with convenient, comprehensive services. Many renowned annual fairs, such as the Taipei International Travel Fair and Computex Taipei, are staged here.
Add: No. 5, Sec. 5, Xinyi Rd., Taipei City
(台北市信義區信義路五段5號)
Tel: (02) 2725-5200
Website: www.twtc.com.tw
Keelung Road/Xinyi Road Intersection
The pedestrian overpass here provides a perfect angle, with Taipei 101, the Taipei World Trade Center, and neighboring high-rises fitting in one frame. The lights of streaming traffic add to the beauty at night.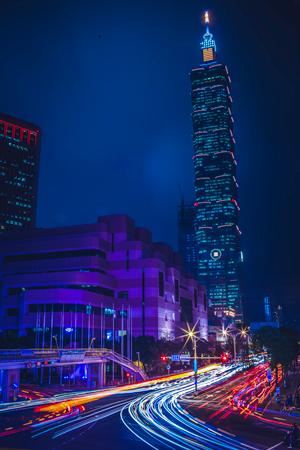 Xiao Kai Yue Southern Village Snack Food Restaurant
(小凱悅南村小吃店)
This restaurant has been in business for more than 40 years. The signature dish is fried noodles, featuring solid, chewy handmade noodles. With savory shredded pork and veggies added, it's a simple yet delicious meal. The specially-made side dishes are also renowned. Beyond the must-order Taiwanese-style luwei, try the refreshing chilled cucumber topped with garlic and sesame sauces. The "mother's flavor" stir-fry are also popular.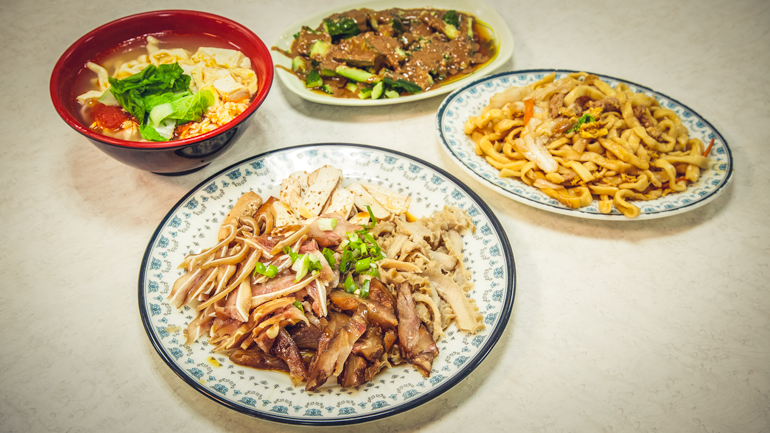 Add: No. 14, Ln. 178, Zhuangjing Rd., Taipei City
(台北市莊敬路178 巷14 號)
Tel: (02) 8789-3628 (Closed on Sunday)
Do It True (Bib Gourmand Selection)
(都一處)
In operation for more than 70 years, food on offer here includes authentic dishes from northern China, prepared with the technique used in the Qing Dynasty royal kitchen. Must-tries include deep-fried pork croquettes, made with fresh pork-leg cuts, grouper fillet with distiller's-grain sauce, dalian (large potstickers), jiangrou shaobing (pork with flatbread), and charcoal-baked scallion pancakes, crispy outside and tender inside.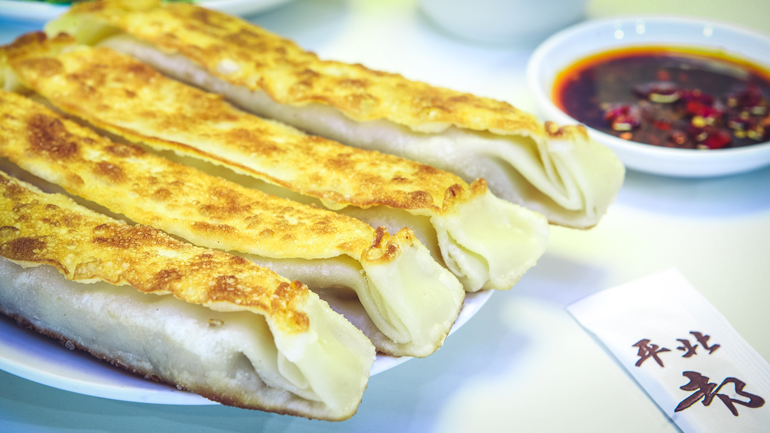 Add: No. 506, Sec. 4, Ren'ai Rd., Taipei City
(台北市仁愛路4 段506 號)
Tel: (02) 2720-6417
Kanpai Yakiniku
"Kanpai" means "Cheers/Bottoms Up" in Japanese, and toasting is something you'll be doing quite a lot of in any of the Kanpai Yakiniku restaurants in Taipei. Beer and barbecue is front and center at these lively restaurants, where everyone is treated like an old friend.
Yakiniku, or simply Japanese-style barbecue, has gained popularity in Taipei in recent years, and no one does it quite like Kanpai Yakiniku. Guests are served platefuls of meat and vegetables, which are then grilled at the table by the diners themselves. Add to this a few cold pints of the various beers on tap, and the evening passes quickly! At 8pm members of the wait staff become veritable emcees, leading diners in toasts, games, and activities. On the hour, everyone is encouraged to down their beer in one go – successfully doing so leading to further rounds, on the house.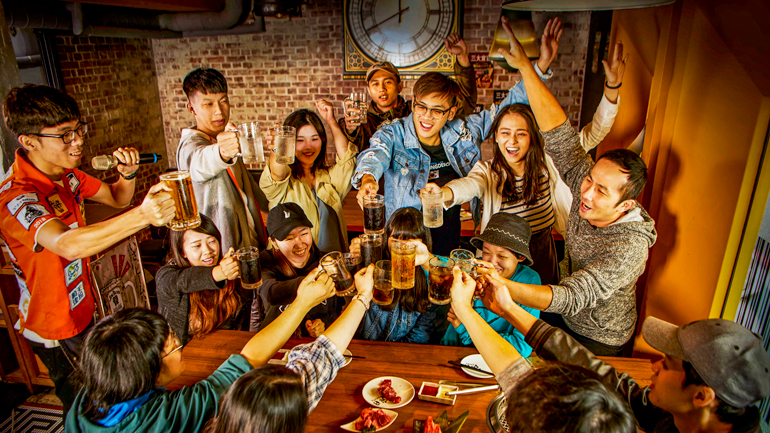 Still hungry? Grab your significant other and take up the restaurant's kissing challenge, which rewards couples who kiss for 10 seconds with free meat to barbecue up. You might even find your passionate embrace forever memorialized on one of the restaurants' walls, which are stocked with Polaroids of other couples vying for their free dinner. The energetic, warm vibe at a Kanpai Yakiniku is perhaps the best example of a new trend in dining in Taipei, with a focus not just on the food, but also on fun.
Kanpai Yakiniku (乾杯燒烤)
Add (ATT branch): 3F, No. 12, Songshou Rd., Xinyi Dist., Taipei City
(台北市信義區松壽路12號3樓)
Tel: (02) 8786-0808
Website: www.kanpaiyakiniku.com.tw (Chinese)
Space Inn Xinyi
Backpackers take note: you can now stay in outer space without ever leaving Taipei – Space Inn Xinyi is a modern, sleek take on the backpacker hostel. With space-themed rooms featuring out-of-this-world design and décor, Space Inn Xinyi brings fun and cool together and does it well. The hostel has male, female, and co-ed rooms starting from NT$1,200, and all the facilities necessary to make your stay comfortable. Enjoy a round of darts in the stylish game room, meet new friends from all around the world in the lounge, and whip up something for your tummy whenever it starts rumbling in the convenient kitchen area.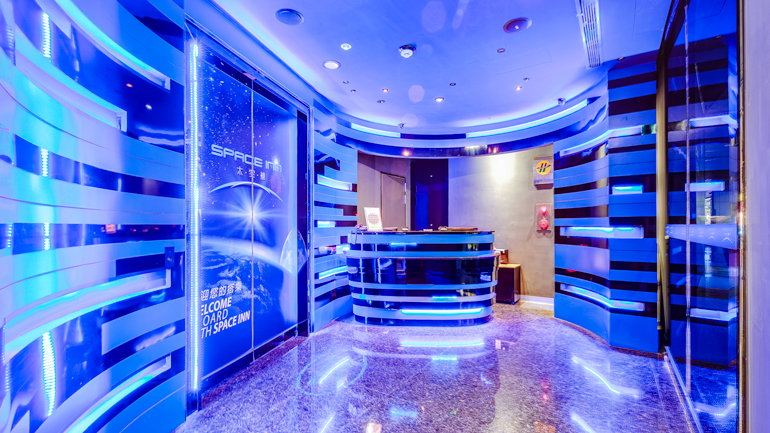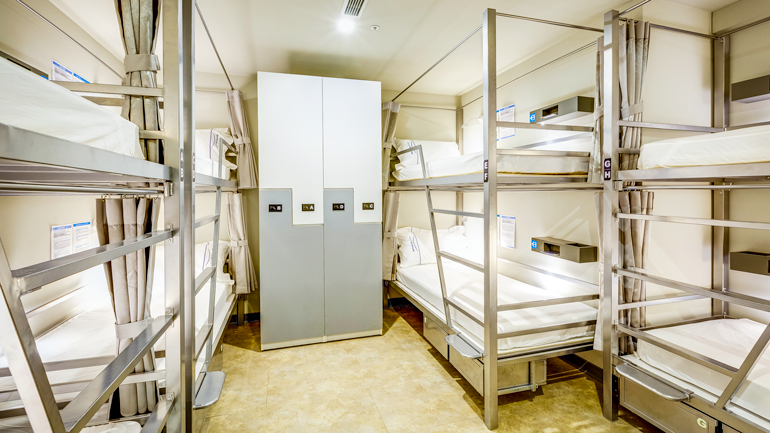 Space Inn Xinyi (太空艙信義店)
Add: No. 549, Guangfu S. Rd., Xinyi Dist., Taipei City
(台北市信義區光復南路549號)
Tel: (02) 2722-0808
Website: www.spaceinn.com.tw