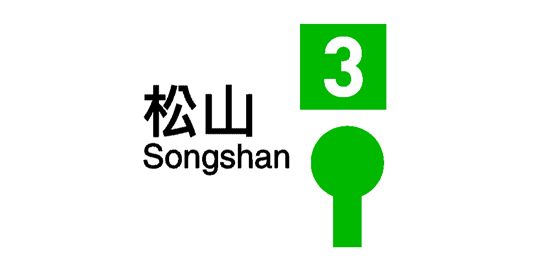 Songshan Ciyou Temple (松山慈祐宮)
Before entering the 600-meter-long street in which the Raohe Street Tourist Night Market is set up in the evening, you'll want to first pop into Songshan Ciyou Temple, Taipei's most renowned temple devoted to Mazu, Goddess of the Sea. The premises feature over a hundred deity statues, spread over six floors, with the ones at the top being the most impressive. The temple was recently restored, with a colorful new frieze added to the sides and back of the main Mazu shrine on the first floor. Rainbow Bridge, mentioned above, offers an interesting view of the back of the temple.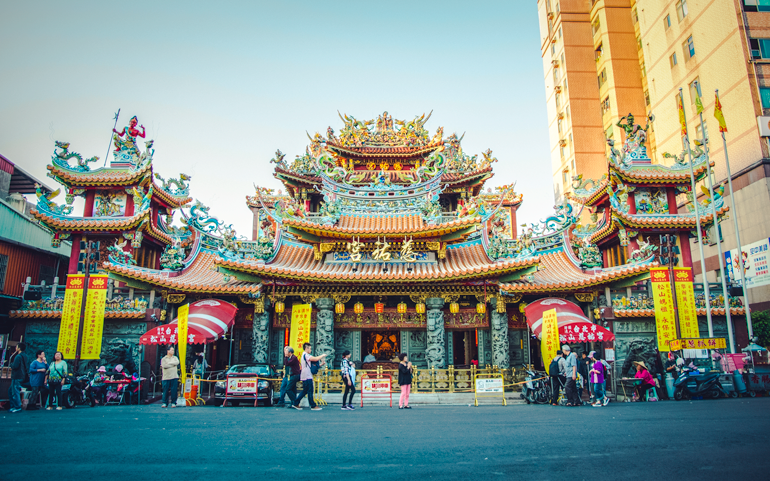 Raohe Street Tourist Night Market
(饒河街觀光夜市)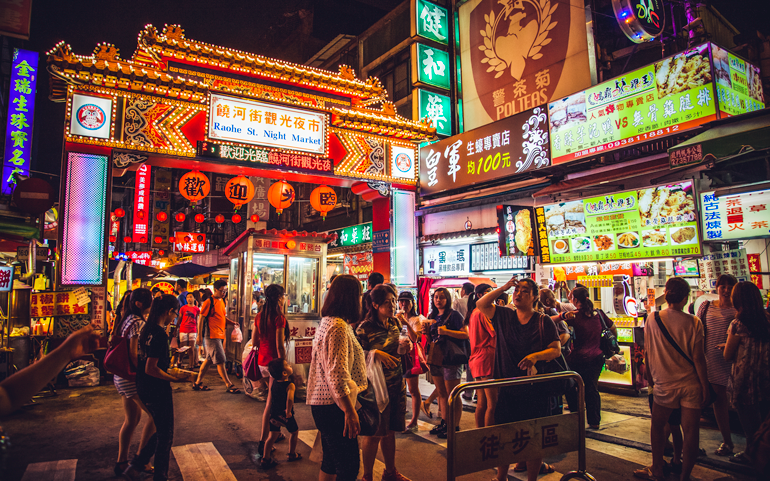 This night market is one of Taipei's most famous, and many visitors say that it feels more authentic and less touristy than some of the bigger ones. The market's most famous stall, evidenced by the long lineup even before the rest of the market really gets going, is Fuzhou Shizu Black Pepper Buns, right at the east-end entrance near the temple. At the center, another popular choice is Chen Dong Ribs Stewed in Medicinal Herbs. The best time to visit Raohe is just after sunset, before it gets too crowded. Then, with your legs sore and belly full, it's only a two-minute walk to exit 1, 2, or 5 of MRT Songshan Station.
Fuzhou Black Pepper Bun Food Stand
(福州世祖胡椒餅)
Add: No. 249, Raohe St., Taipei City
(台北市松山區饒河街249號)
Website: www.facebook.com/pages/福州世祖胡椒餅/184813141553103
Chen Dong Pork Ribs Medicinal Herbs Soup
(陳董藥燉排骨)
Add: No. 160, Raohe St., Taipei City
(台北市松山區饒河街160號)
A Kuo Lu Wei
(阿國滷味)
Add: No. 759, Sec. 4, Bade Rd., Taipei City
(台北市松山區八德路四段759號)

Beef Noodles and Beef Entrails Soup
(無名紅燒牛肉麵牛雜湯)
Add: No. 63, Raohe St., Taipei City
(台北市松山區饒河街63號)

Rainbow Bridge (彩虹橋)
A five-minute walk from Ciyou Temple, the pedestrian-only Rainbow Bridge is not in fact rainbow-colored; it is red, featuring a steel arch that is likened to the shape of a dragon leaping Keelung River. This is a pretty spot to watch the sunset, and couples might have trouble resisting the temptation to take a romantic selfie beside the large steel sculpture of the word "LOVE" by the riverside path, with the illuminated bridge in the background.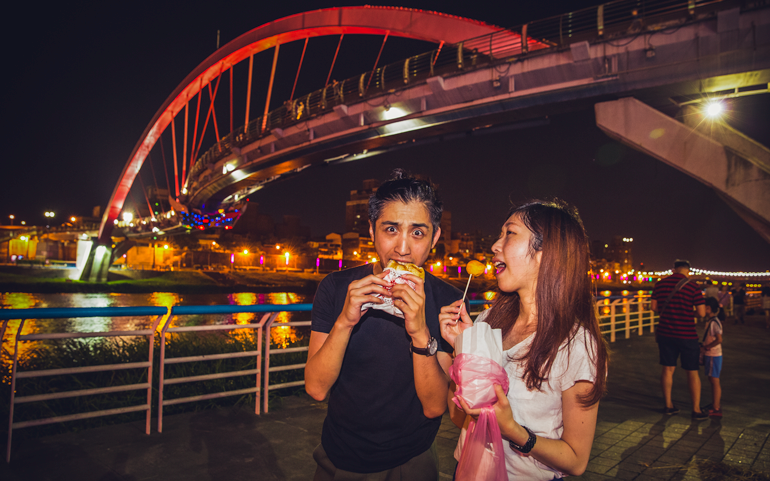 Wufenpu Commercial District
(五分埔商圈)
This renowned clothing retail and wholesale zone is before Taipei Railway Station. Its merchandise is sourced from Hong Kong, Japan, South Korea, etc., with wide-ranging style choices, in-style cuts, and low pricing. Quality bags, shoes, hats, and accessories are also sold.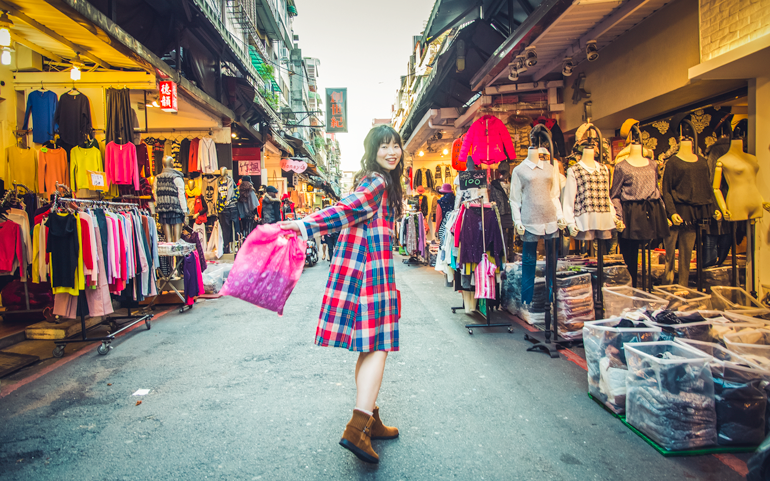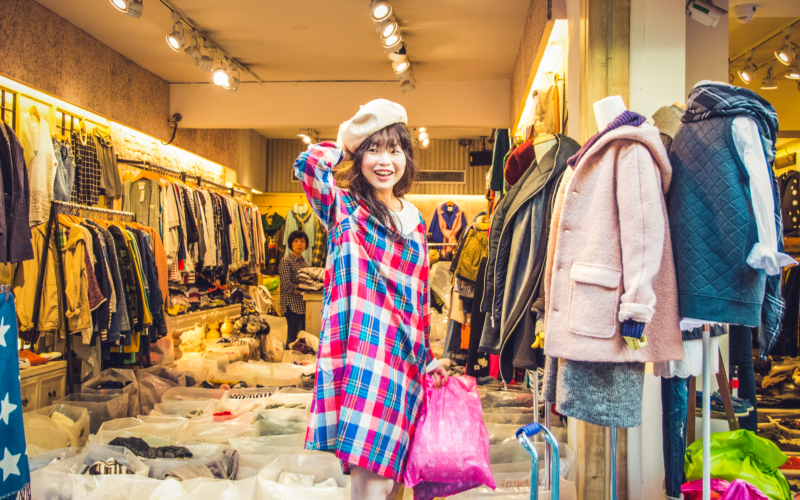 Further reading on other sites:
JOSH ELLIS PHOTOGRAPHY
People Of The Night 6 (饒河夜市)
People Of The Night 7 (饒河夜市)
People Of The Night 8 (饒河夜市)
People Of The Night 9 (饒河夜市)