Take a Relaxing Hot-Spring Bath, Then Enjoy Delicious Food in Beitou
TEXT / VISION
PHOTOS /
GRAND VIEW RESORT BEITOU, RADIUM KAGAYA TAIPEI, SWEETME HOTSPRING RESORT

Taiwan is naturally blessed with various types of mineral springs, including hot springs, mud hot springs, cold springs, and ocean side saltwater springs. It is a world-renowned mecca for mineral-spring lovers, with many distinctive resort enclaves that have been developed around natural-spring sources. Quite a few of these getaway havens have restaurants and hotels offering delicious, hearty local hot-spring cuisine created with the idea of eating local and seasonal produce.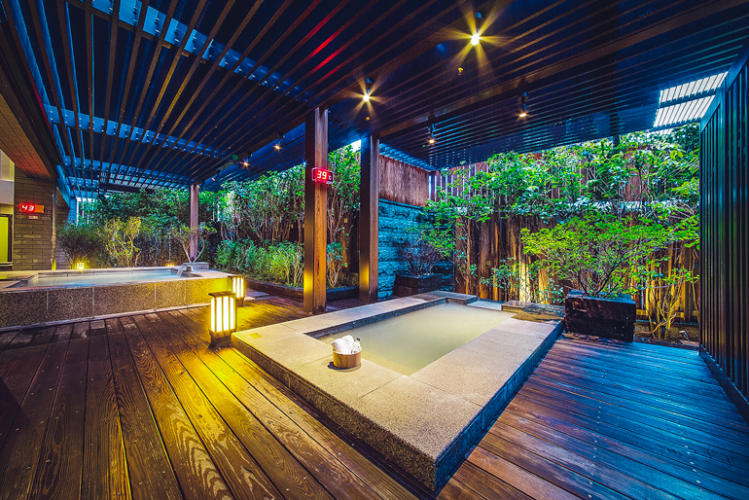 By selecting the best food experiences at hot-spring cuisine restaurants in Taiwan as part of the 2018 Taiwan Top Ten HotSprings awards, organized by the Taiwan Tourism Bureau in cooperation with the Chinese Gourmet Association, the government aims to assist tourists who spend time in hot-spring areas around the island soothing mind and body with relaxing hot-spring baths to more easily find and savor the most delicious local Taiwanese foods available. Another goal is to give visitors a richer and more diverse hot-spring food experience, highlighting the charms of the unique gastronomic culture of each area by combining hot-spring soaking and good food.
After six months of voting by the general public supplemented with evaluation by experts and scholars, the best dishes in the two award categories, Banquet Dishes and Set Meals,were selected. Fourteen restaurants located in Taiwan's premier hot-spring areas, spread throughout northern, central, southern, and eastern Taiwan, were awarded gold medals based on the criteria Taste and Creativity, Localness and Culture, Health, Speed and Quality, and Management.
Following you'll find introductions of three gold-medal winners located in Taipei's Beitou District, the Grand View Resort Beitou, the SweetMe Hot Spring Resort, and the Radium Kagaya Taipei. The restaurants at these three hotels serve hot-spring-style dishes bursting with local character, made using seasonal ingredients, winning over the taste buds of food connoisseurs and the general public alike.
Grand View Resort Beitou
A Chinese-French Fusion Gustatory Winter Feast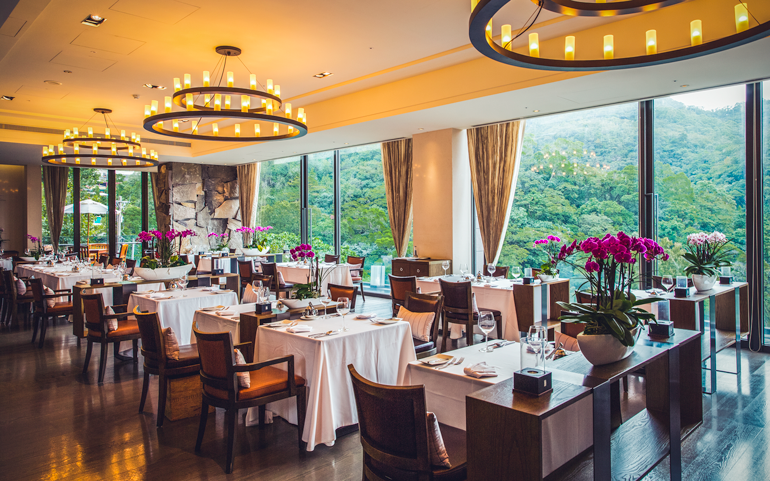 Located close to Yangmingshan National Park at a high point in Beitou, the Grand View is the only 5-star hotel in the district. It is a merger of architectural aesthetics, accommodation and leisure, gastronomic culture, hot-spring fun, and other elements, with an emphasis on attentive Taiwanese-style service and local food-ingredient sourcing. The head chef at its C'est Bon Western restaurant gives free rein to his culinary creativity. He has more than 20 years of experience at 5-star hotelsand won the gold medal for hot-spring cuisine for the restaurant's all-new autumn and winter menu introduced in September 2018.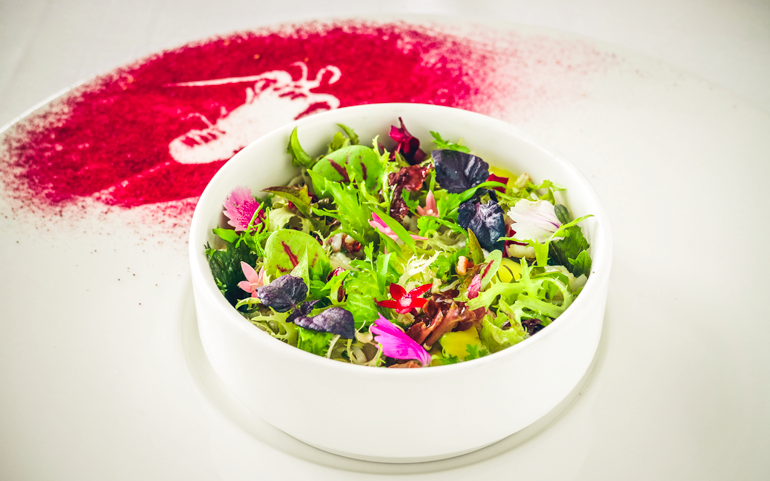 C'est Bon combines carefully selected local Taiwanese ingredients and meticulous French cooking techniques, each dish presenting perfection in French-style texture and flavor and every bite reflecting the attention to detail and skill of the chef while at the same time conveying the authentic spirit of Taiwanese food ingredients. Specially recommended are two main dishes that are part of dinner set meals. The French-style Lamb Chops retain the juice and tenderness of the meat. Served with a mint sauce made by the head chef, the freshness of the sauce matches the richness of the meat superbly, the dish presenting the delicious taste of traditional French lamb chops perfectly.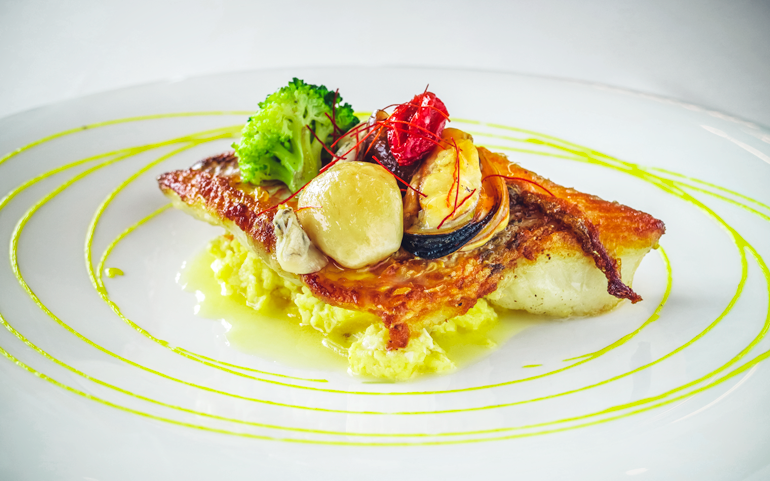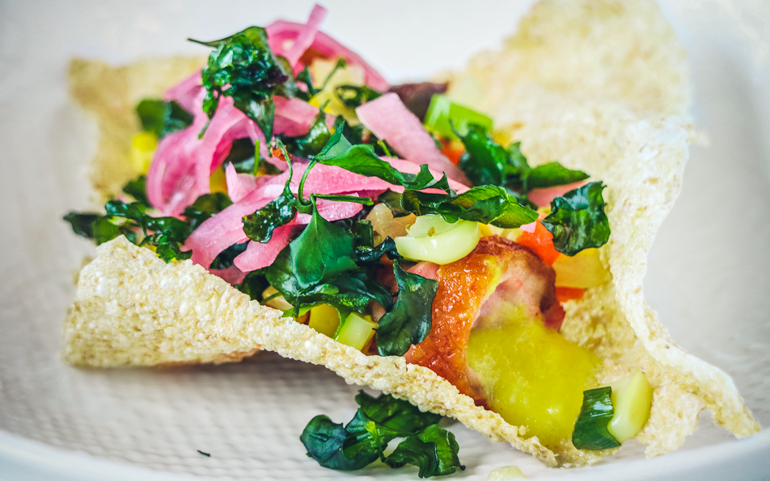 Seafood lovers will want to order the Seasonal Fresh Fish. Sweet fresh fish accompanied by soft fried egg and bell pepper, served with classic French-style Marseille sauce made in-house by the chef poured on top, combine to create a dish that treats the diner to the delicious taste of the sea. A specially made dessert, White Chocolate Balls, is also highly recommended. The balls are filled with sweet, sour, and creamy seasonal winter strawberry with lychee mousse.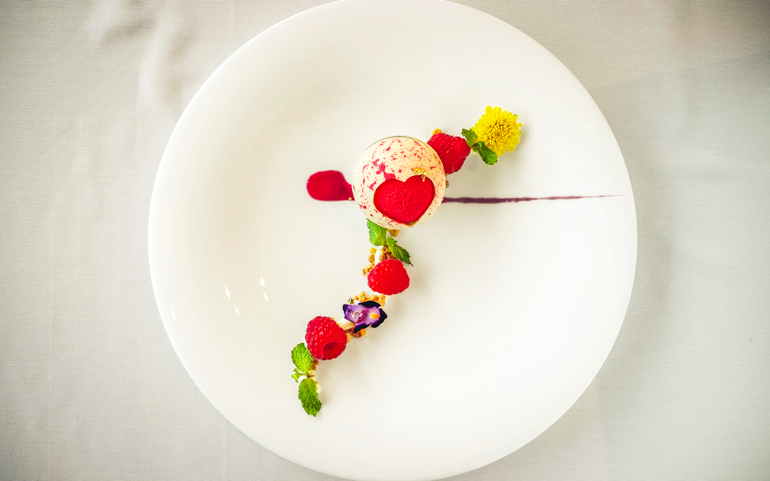 At the Grand View Resort Beitou, guests can enjoy much more than a relaxing hot-spring bath. They should be sure not to miss the perfect combination of hot-spring bathing pleasures and fine cuisine, savoring a hot-spring gastronomic trip that satisfies mind, body, and taste buds.
Grand View Resort Beitou
(北投麗禧溫泉酒店)
Add: No. 30, Youya Rd., Beitou Dist., Taipei City
(台北市北投區幽雅路30號)
Tel: (02) 2896-7799
Website: www.gvrb.com.tw
SweetMe Hotspring Resort
Sumptuous Beitou Winehouse Dishes
Just three minutes by foot from MRT Xinbeitou Station, the SweetMe Hotspring Resort covers a large area and offers beautiful scenery. It channels hot-spring water from Beitou's Dahuangzui hot-spring area, offers a range of hot-spring facilities, and has long been popular with aficionados of hot-spring bathing. The hotel's Sweetme Restaurant, in business for over 50 years, was awarded a gold medal in the Banquet Dishes category. The kitchen is overseen by head chef Ye Fu-lai, who has 27 years of professional cooking experience. His self-appointed mission is to pass on Beitou's local "winehouse cuisine" dishes by displaying the most authentic local gastronomic traditions.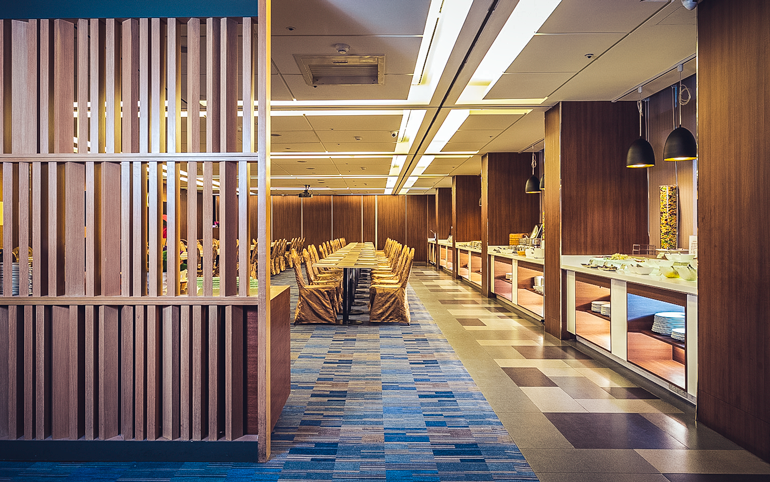 "Winehouse cuisine" refers to the Beitou culinary style that was developed in the Japanese colonial period (1895~1945). During that era,political and business figures would gather in the bathhouses and hot-spring hotels of Beitou to socialize, talk business, and discuss political affairs, leading to the development of various "officials' dishes." The style of Sweetme Restaurant's cuisine merges the freshness, sweetness, and richness of traditional southern Fujian cuisine, the varied flavors of Sichuanese cuisine,the layering of Cantonese food, and the elegant light flavors of Japanese kaiseki ryori cuisine.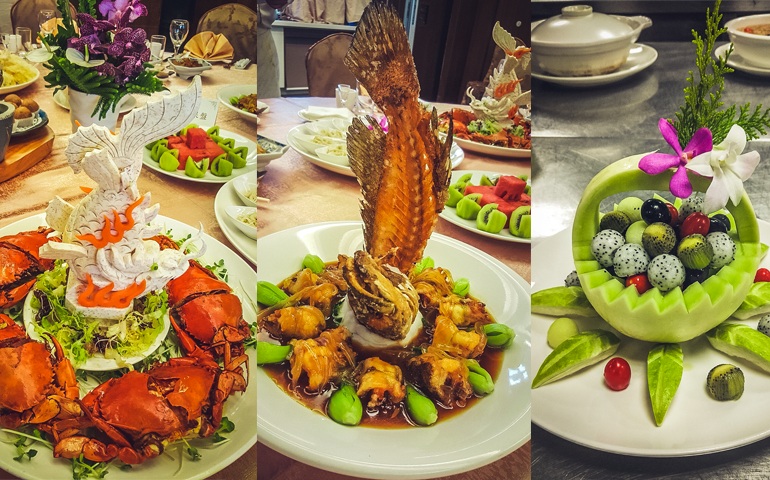 The restaurant selects authentic premium local ingredients from around Taiwan, turning them into such famed dishes as Turtle Soup with Chicken and Pork Stomach, a tasty and hearty stew with the sweet taste of the sea and rich tastes of the land. For its Crisp Pork Ribs dish, pork ribs are marinated overnight, then deep-fried over a low flame, leaving the outside crispy and the inside juicy and aromatic. For the most authentic Beitou travel experience, sit down to a meal of winehouse cuisine dishes after a soothing hot-spring soak.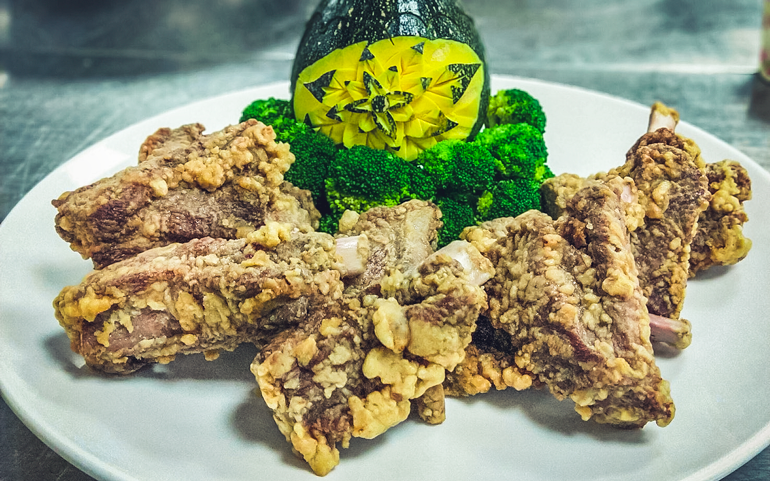 SweetMe Hotspring Resort
(水美溫泉會館)
Add: No. 224, Guangming Rd., Beitou Dist., Taipei City
(台北市北投區光明路224號)
Tel: (02) 2898-3838
Website: www.sweetme.com.tw
Radium Kagaya Taipei
Passing on Classic Japanese Banquet Traditions
Located by the site of Taiwan's first hot-spring hotel, the Japanese colonial period's Ten Gu An, the Radium Kagaya Taipei was jointly built by Taiwan's Radium Group and Kagaya, the long-established Japanese hot-spring ryokan (traditional-style inn). It inherits the three main elements of Japanese architecture, service,and cuisine, recreating the authentic original Kagaya in Taiwan. It has become the Beitou hot-spring bathing establishment with the most pronounced Japanese charm.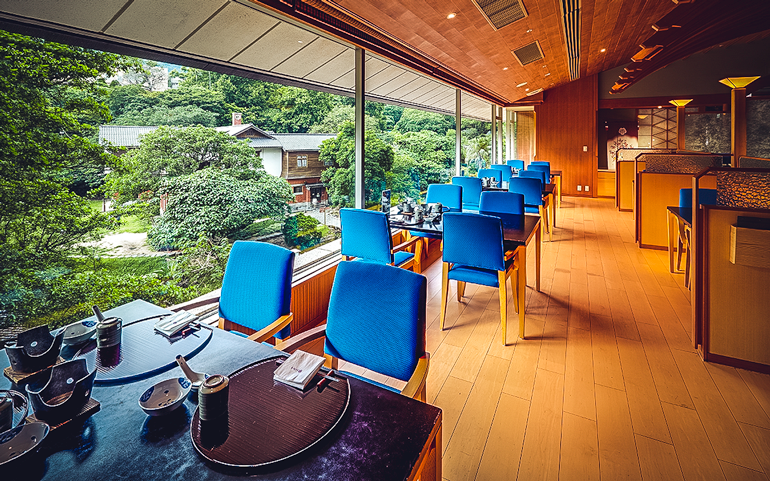 Designed by a Japanese architect, the building space fully echoes the style of a traditional sukiya tea ceremony room. The service also reflects the essence of the housekeeper-service culture of Japanese hotels, displaying all the warm hospitality of a traditional Japanese hot-spring inn. Of course, the cuisine also adheres to the rules of Japanese seasonal food, the sumptuous banquet dishes providing diners with all-round sensory satisfaction. This was the key reason its food was awarded a gold medal.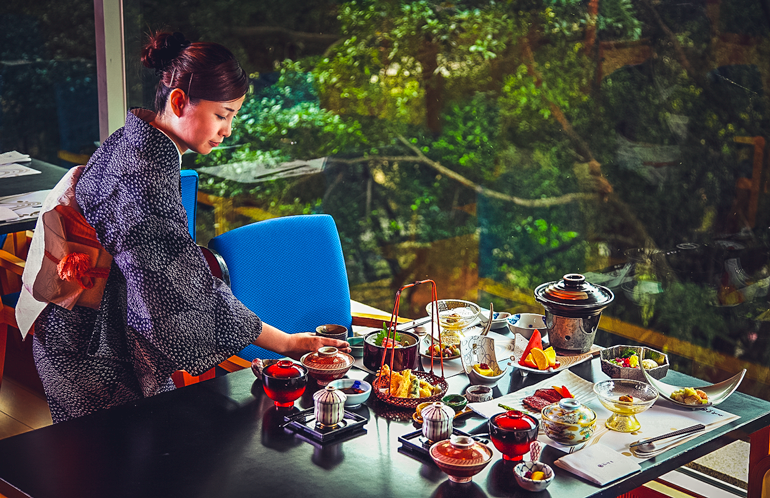 Inheriting the spirit of traditional Japanese cuisine, Radium Kagaya Taipei's Tenshou Restaurant offers classic banquet dishes. From starter, to soup, to main course, and to nimono simmered dishes, all are made using seasonal local ingredients carefully selected by the head chef accompanied by premium seasonal foodstuffs imported from Japan. As well as emphasizing seasonal ingredients, the freshness and original flavor of the foodstuffs are also paramount. Minimal flavorings are used, to allow the original flavors of the ingredient to shine and diners to enjoy the taste of each season, as well as to display the exquisite beauty of Japan's washoku traditional cuisine at its most authentic. Every guest who comes to Radium Kagaya Taipei for a hot-spring bath also has the chance to enjoy distinctive fine Japanese dishes.
Radium Kagaya Taipei
(日勝生加賀屋)
Add: No. 236, Guangming Rd., Beitou Dist., Taipei City
(台北市北投區光明路236號)
Tel: (02) 2891-1111
Website: www.kagaya.com.tw

Hot-Spring Resort Cuisine in Yilan's Jiaoxi Township
TEXT / CHRISTIAN ADAMS
PHOTOS / MAGGIE SONG


The people of Taiwan love their hot springs for the traditional comforts of recreation and the purported health benefits of soaking in mineral-rich water. However, if there's one thing the Taiwanese love more than therapeutic relaxation, it's food – their passion for all types of cuisine trumps nearly everything else.
After over a decade on the island, I've never heard anyone say, "There's nothing to eat in Taiwan." Quite the contrary. Most visitors come away with a genuinely food-centric impression and a bellyful of fond memories of time spent savoring local delicacies.
An hour by bus from downtown Taipei, Jiaoxi is a hot-spring town in Yilan County, on the northeast coast. From Jiaoxi's bus or railway station it's a short walk to Tangweigou Hot Spring Park, where you'll find public hot-spring bath facilities, including pavilions with hot-spring foot-soak pools. Also within the town center you'll find a delightful pedestrian street, which is lined with foot-soak pools and snack vendors.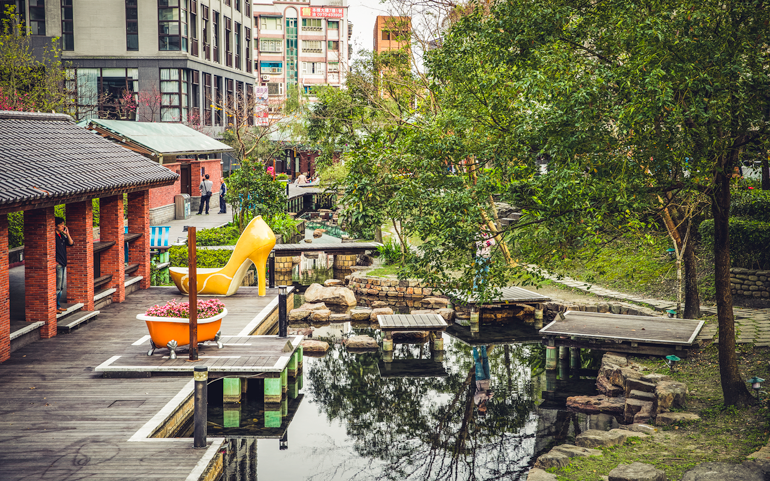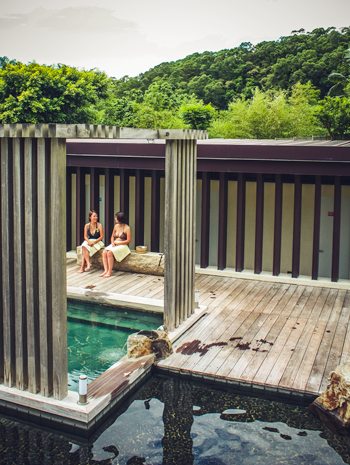 Jiaoxi used to be something of an undiscovered paradise, especially for foreign visitors. Though the hot springs there have been renowned since the 1895~1945 Japanese colonial era, it wasn't until 2006, when National Highway 5 and its magnificently long Xueshan (Snow Mountain) Tunnel was opened and the traveling time and distance from Taipei was shortened significantly, that Jiaoxi became a more appealing option for day-trips and weekend getaways from the capital. Since then, the town and eponymous township have become an exceedingly popular destination, especially for the town's hot springs and township's bucolic and coast-area charms.

The water of Jiaoxi's hot springs is crystal-clear and odorless, and has considerable mineral content, including iron, magnesium, and sodium bicarbonate. In addition to its convenient transportation links and abundant natural beauty, the township as a whole offers a visitor-friendly environment with high-quality tourism attractions, services, and facilities. A commitment to tourism has further raised the area's profile as one of Taiwan's favorite hot-spring destinations.
But before we go any further, discerning readers may notice that three different spellings of the township's name will be seen as you continue: Jiaoxi, Chiaohsi, and Jiaosi. I wish there was more time to explain the discrepancy – it has to do with different methods of Romanization – but for this article you just need to know that all three refer to the exact same place.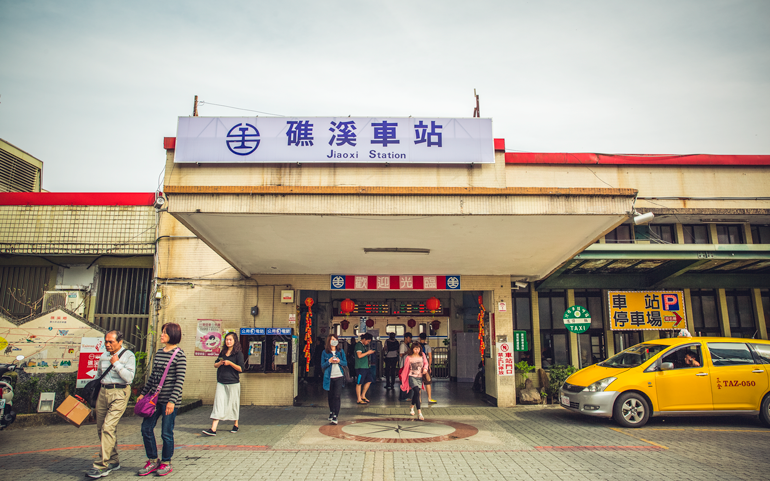 Given the Taiwanese passion for hot springs and food, it's no surprise that a number of Jiaoxi's hot-spring resorts have endeavored to introduce fine cuisine to the overall hot-spring experience. Of course, after a few hours of simmering in a hot bath of soothing bicarbonate water, you're very likely to be hungry. At the forefront of this hot spring-slash-fine cuisine movement are two of Jiaoxi's most prominent and upscale resort hotels: the Hotel Royal Chiaohsi and the Evergreen Resort Hotel (Jiaosi).
Let's talk about what both the Hotel Royal and the Evergreen have in common, aside from being located in Jiaoxi. Both properties were designed by Japanese architects, and feature minimalist designs. Both feature a fantastic array of facilities and amenities you'd need more than a weekend to explore and exhaust. And finally, both offer award-winning cuisine in their restaurants, headed by chefs eager to highlight local ingredients and culinary innovation.
Hotel Royal Chiaohsi
Located just a five-minute drive from the Jiaoxi Bus Station, the Hotel Royal Chiaohsi is a modestly sprawling property designed by famed Japanese architect Toyo Ito that, despite its pronounced corners and angles, blends calmly into the natural landscape. The most aesthetically pleasing character of the building is its spacious elegance: hallways are wide and airy, and guestrooms are luxuriously fitted yet uncluttered. The entire resort is modern without ostentation, contemporary but still family-friendly.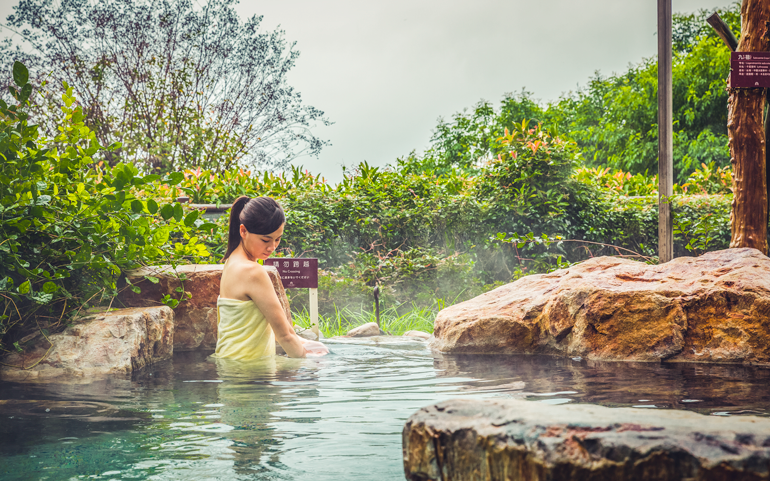 Its open-air spa features four hot springs, an herbal pool, and an infinity pool looking across the Yilan Plain to the ocean. Even the guestrooms have spring-fed bathtubs. The family-friendly resort also has a children's pool, an outdoor play area, a recreation center with billiards, table tennis, and computer facilities, as well as an extensive library. Buffet and à la carte meals are served in the hotel's two restaurants: the View Western Restaurant, highlighting Japanese, Chinese, Western, and Taiwanese offerings, and the Zen Garden Fusion Cuisine restaurant, where Japanese flavors meet Taiwanese innovation.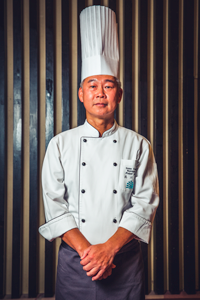 On a recent visit, after a tour of the main guest facilities I sampled dishes at the elegant first-floor Grand Banquet Room, headed by Chef Wu Chuan-yuan. The kitchen puts out a number of unique creations, combining the best of Western and Asian culinary selections and gastronomic methods, combining the best of local ingredients. Perhaps the most outstanding feature of every dish is – again – simplicity.


A simple format seems to be followed for each dish: main ingredient > variable preparation > additional flavor combination(s). The Pork Rib Soup with Bamboo is a perfect example: zero garnish, not really making an artistic statement, but rather simply saying "Eat me, now." I also loved the Abalone in Chili Sauce, which was much sweeter than expected, with just the right amount of seafood unami. It would have paired perfectly with a glass of Prosecco or sparkling Riesling.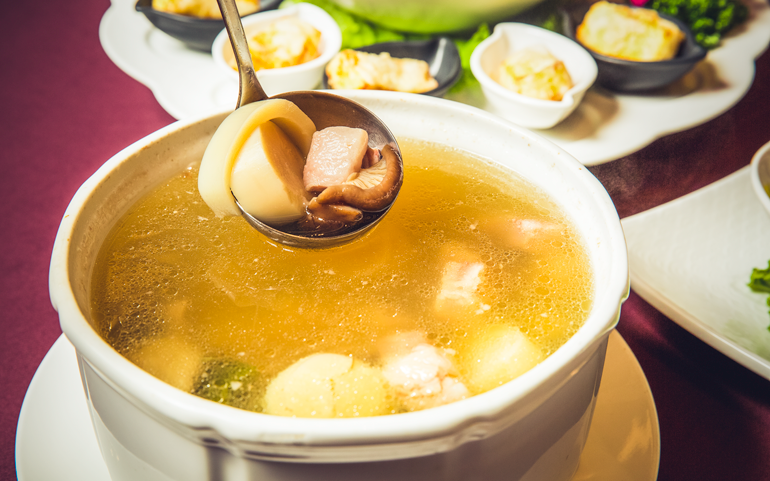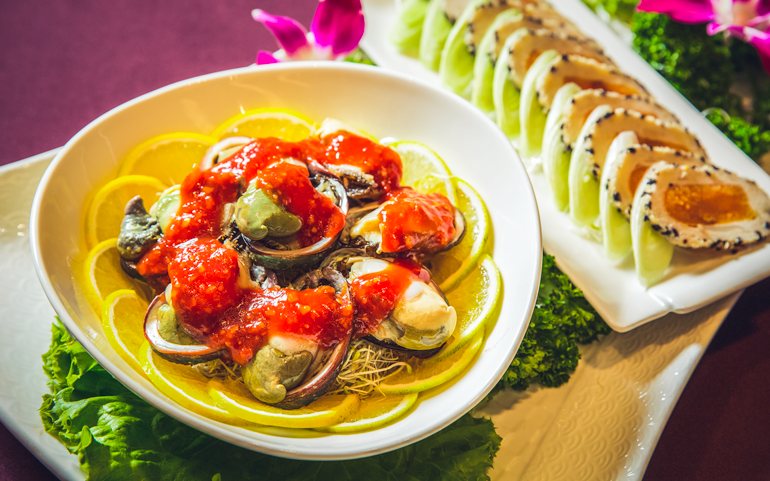 Although every dish I sampled was tasty and satisfying, the standouts were the Prawn Balls with Pop Rocks – yes, the delightful candy treat that "explodes" on contact with the palate – and the Sweet and Spicy Mud Crab in Chili Sauce. All of the mouthwatering dishes were featured as part of a set menu generated for the Hotel Luxury Award competition and are now available throughout the year.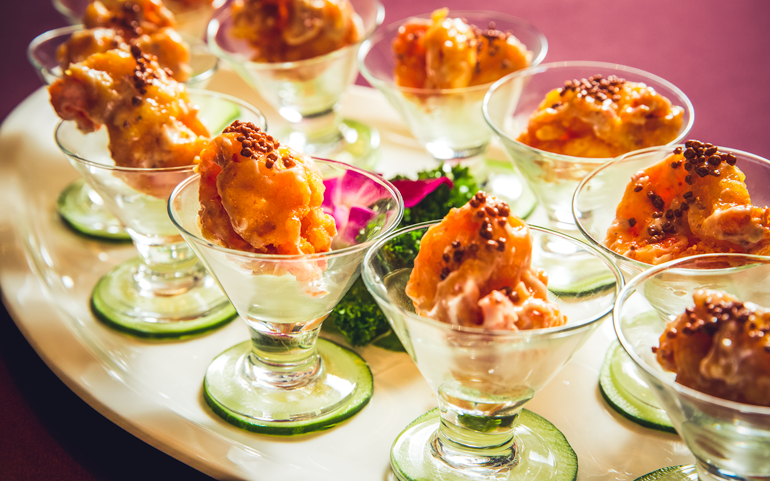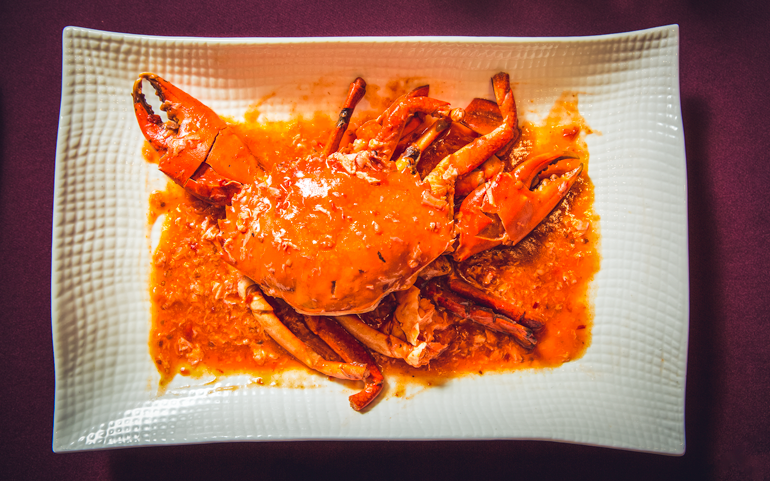 Hotel Royal Chiaohsi
(礁溪老爺酒店)
Add: No. 69, Wufeng Road, Dazhong Village, Jiaoxi Township, Yilan County
(宜蘭縣礁溪鄉大忠村五峰路69號 )
Tel: (03) 988-6288
Website: www.hotelroyal.com.tw/chiaohsi/
Evergreen Resort Hotel (Jiaosi)
While somewhat more utilitarian in presentation than the Hotel Royal, the Evergreen Resort Hotel (Jiaosi) is equally equipped to pamper well-heeled recreation seekers. A leisurely five-minute stroll from the Jiaoxi Bus Station, the Evergreen, with its familiar green logo, is likely to be one of the first landmarks a visitor to Jiaoxi will spot on arrival.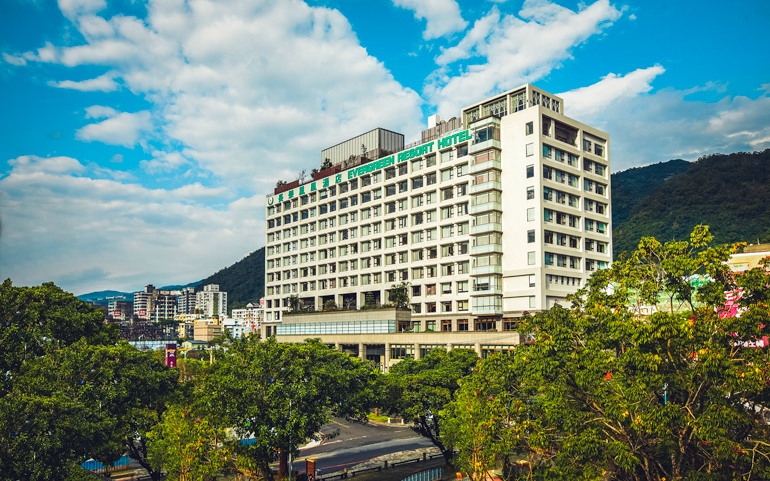 The resort welcomes guests with modern design concepts: an open waterfront garden at the entrance, large floor-to-ceiling windows, solid-mahogany sculptures, natural stone, and soft backlighting. The opulent hot-spring suites are available in a number of different styles. The resort offers three dining options: the Phoenix Abalone Restaurant and the Riverbank and Laurel Buffet restaurants.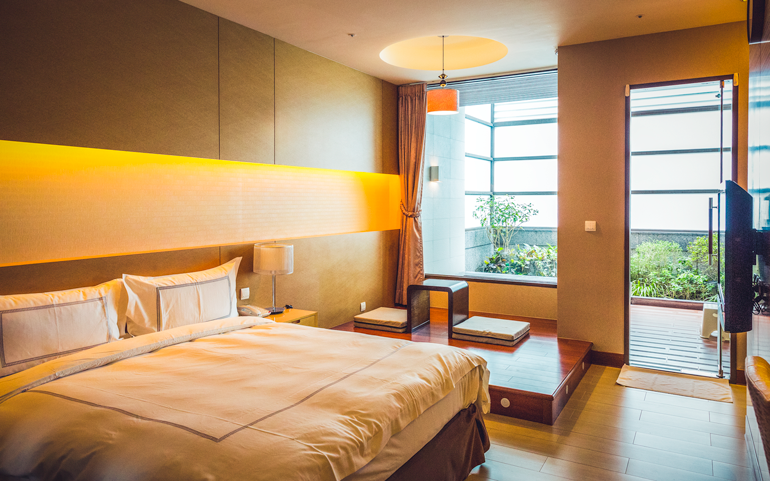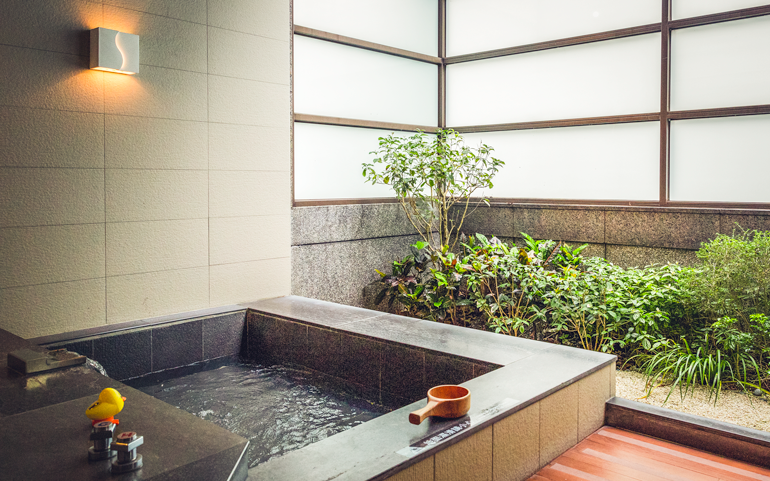 Led by Chef Chiu Lung-chun, the Phoenix Abalone Restaurant serves a range of Chinese dishes inspired by the Cantonese, Beijing, and Shanghai cuisines – using mostly local ingredients. The interior's minimalist design features large French-style windows that look out into a Japanese bamboo garden.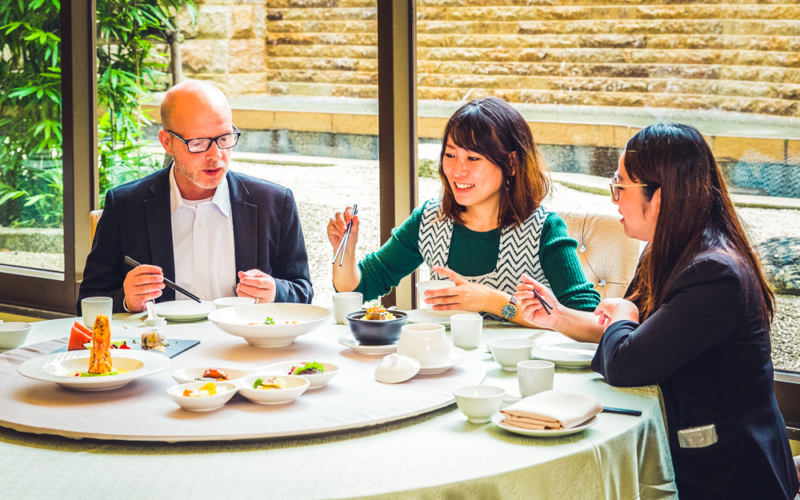 I sampled items from a pair of the Phoenix Abalone's special set menus. Standout dishes included the Lemongrass Braised Chicken with Hot Spring Tomatoes and Steamed Crab with Sanxing Scallions in Szechuan Pepper Sauce. My favorite dish was the Roasted Pork Ribs with Kavalan Whiskey Marinade. It's savory and earthy flavor would be a perfect complement to any number of accompanying dishes.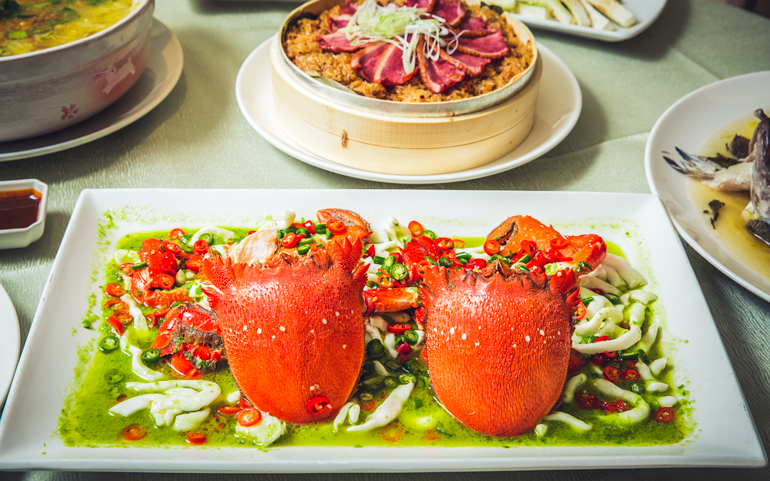 Though the items on the set menus were featured as part of the 2018 season, we were assured that the dishes would remain available in the future. I would certainly like to have another go at the Phoenix Roasted Cherry Duck and the Giant Fried Prawns, the latter featuring the biggest prawns I've ever seen. In addition, the Phoenix Abalone features a beguiling number of dishes that just look so appetizing, I'm somewhat disappointed I didn't get to try them, including the Fresh Scallops with Egg and Truffle Stir-Fry and the Thai-style Squid in Honey Sauce. All that being said, I was not at all disheartened by the delicious offerings presented by the chef.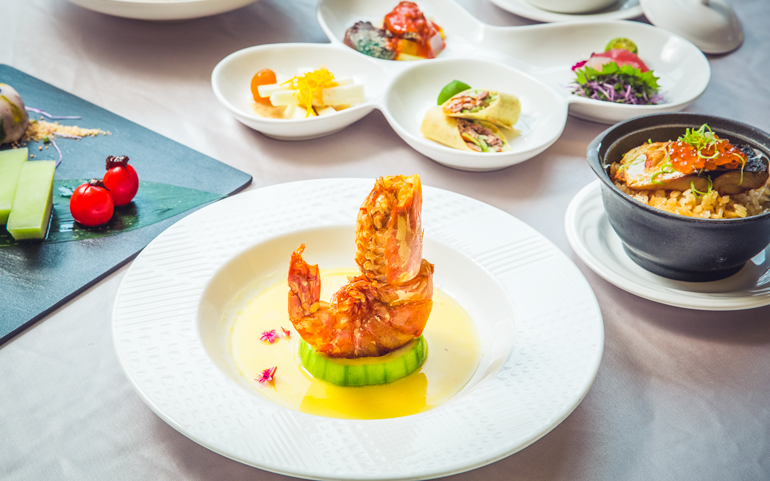 Evergreen Resort Hotel (Jiaosi)
(長榮鳳凰酒店(礁溪) )
Add: No. 77, Jiankang Road, Jiaoxi Township, Yilan County
(宜蘭縣礁溪鄉健康路77號)
Tel: (03) 910-9988
Website: jiaosi.evergreen-hotels.com
Getting there
From the Taipei City Hall Bus Station it's a remarkably easy 45-minute journey on the No. 1572 bus operated by Capital Bus (www.capital-bus.com.tw) to Jiaoxi. Once there, you can walk to the Evergreen, and the Hotel Royal has its own shuttle-bus terminal directly in front of the Jiaoxi Bus Station.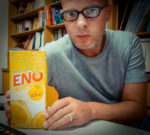 In 2008, Christian came to Taiwan from San Francisco with two words of Mandarin (ni hao), a laptop, and a suitcase full of clothing that turned out to be completely inappropriate for the sub-tropical climate. An insatiable and life-long traveler, he spent the next decade exploring Taiwan and a good deal of East Asia, usually writing about it, and always grateful for the experience. Christian is currently the editor of an educational publishing company in Taipei, and a freelance writer whose works focus on travel, music, culture, and language. He also maintains a residence in Makati, Philippines, with his wife and son.