A Trio of Native-Cuisine Eateries of Wholly Differing Character
TEXT / RICK CHARETTE
PHOTOS / CHEN CHENG-KUO
Visitors from overseas consistently place the dazzlingly varied food experiences high on their list of unforgettable Taiwan-touring memories. And as you'd expect, the local tribal-peoples' fare is unlike anything else you'll experience here or anywhere else you explore while on your globe-trekking travels. Taiwan's tribal specialties come to big-city Taipei at numerous high-quality indigenous restaurants.
The ingredients sourced in the traditional tribal areas, animal and non-animal, are very different from those used to entertain your palate in Taiwan's other foodways. Each of the trinity of Taipei eateries we introduce here faithfully bring in the freshest, most authentic ingredients from the respective areas the owner-operators grew up in.
Idu
This enterprise, extremely popular with the young party crowd, is a combination indigenous eatery and karaoke bar. The two young owners wanted to recreate the type of relaxed local-community combo-entertainment spot they miss so much from their home tribal areas in deep south/southeast Taiwan. Both are a Paiwan/Amis mix. The Amis are spread primarily along eastern Taiwan's Pacific coast and the East Rift Valley in Hualien and Taitung counties. The Paiwan's traditional area is the southernmost section of the Central Mountain Range in Pingtung and Taitung counties.
The Paiwan word idu means "come on over". The music-passionate eatery is located along a lane in the residential district immediately southwest of Xingtian Temple that gets very quiet at night, most of its first-floor businesses shut down. On arrival outside you're met by a solid wall – no windows – adorned with a native-theme mural depicting the banana trees and palm trees of the eastern Taiwan Pacific shore.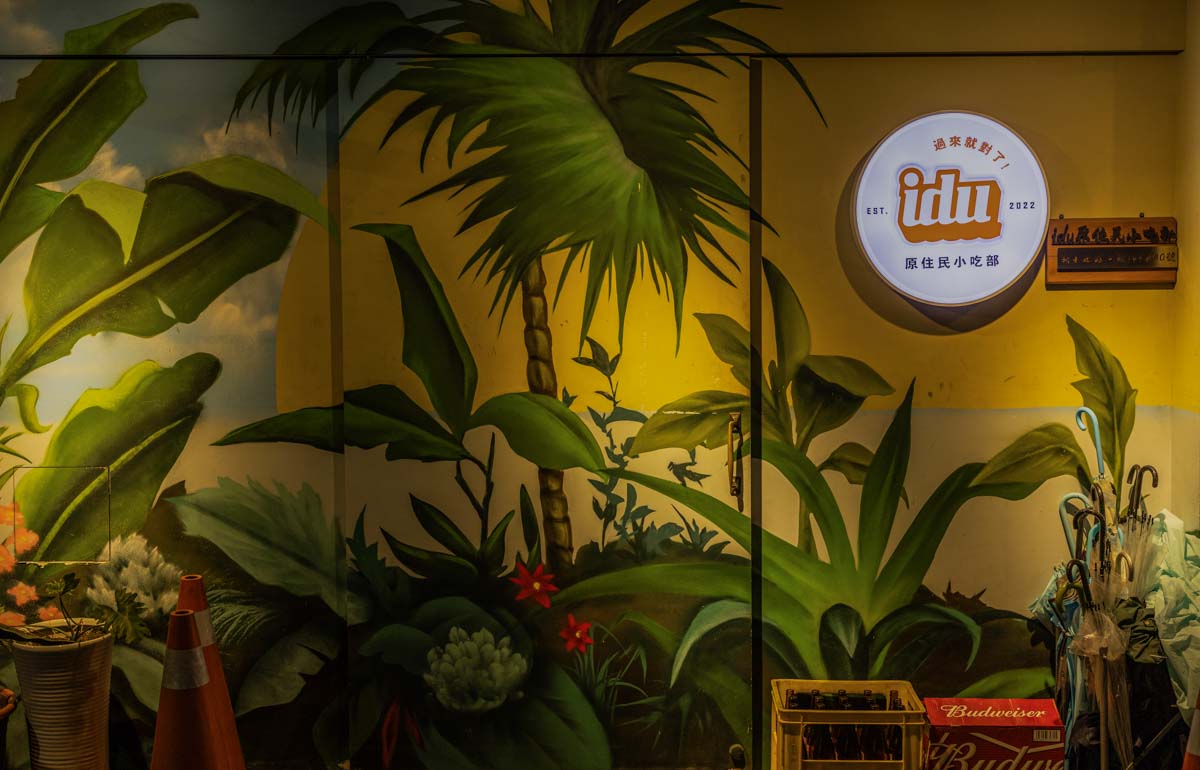 Press a button, a door slides open, enter a small anteroom, open another no-window door, and you're presented with an open cavern-type square space. This "man cave" design has been used to prevent the karaoke partying from disturbing neighbors. TV screens are mounted all along the walls, indigenous rock-and-roll plays loudly, staff belt out a few tunes starting around 7:30pm to kick things off if diners haven't already karaoke-wise, and the music party is on. Patrons write down their desired songs – indigenous, Han Chinese, Western, anything YouTubed – and the mikes are passed around. Late hours are kept, closing time 1am.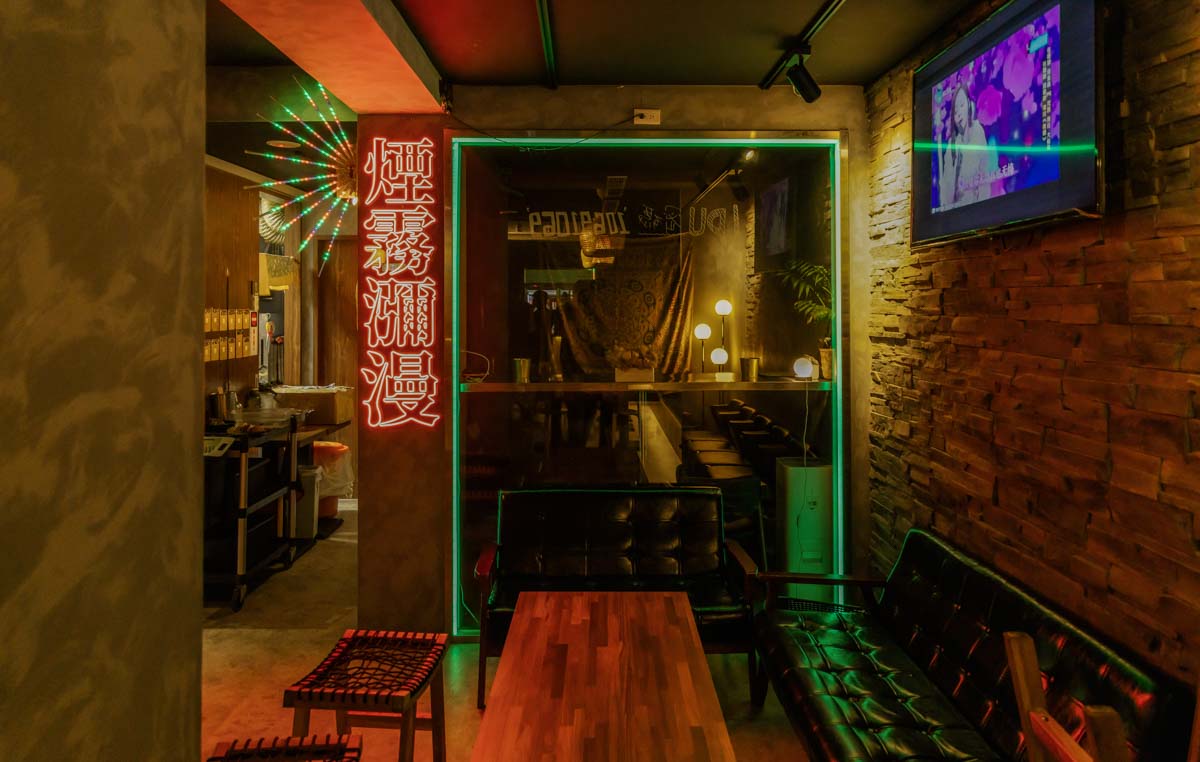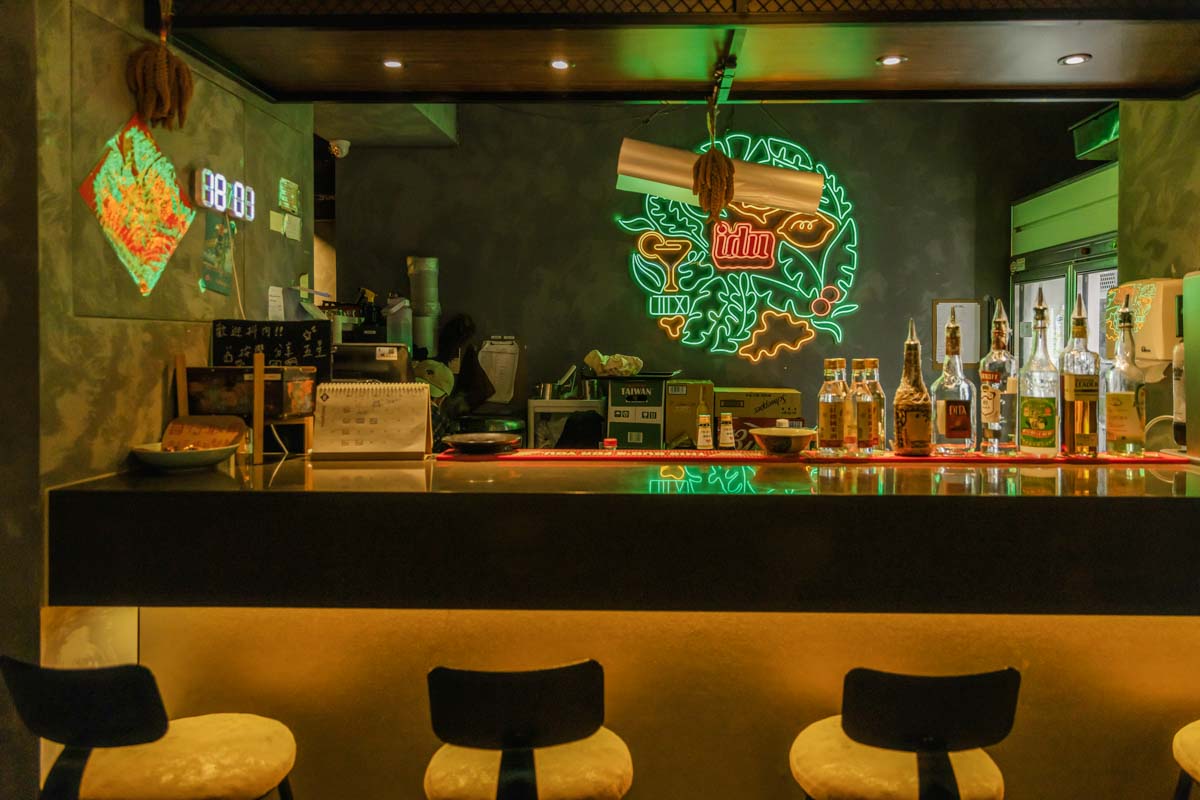 In hottest demand food-wise is the "Stir-Fried Mountain Produce." There are six stir-fry choices. The stir-fry technique was adopted long ago after first contact with Han Chinese settlers – in the 1800s in the case of the eastern Taiwan tribal peoples.
The key ingredients are mountain boar (first grilled per classic Paiwan manner) and mountain greens and onion. The dish is spicy, with garlic, chili pepper, and chili oil added in the Chinese manner. "My mother grows the vegetables back on our farmstead in Taitung's coast-side Taimali Township," says owner A-Wen, who explains that native folk can still hunt, for self-consumption only, no commercial sales, and that "hunters will bring boarlets back for commercial breeding after adults are taken. After a few generations the meat quality changes, so the process is started again."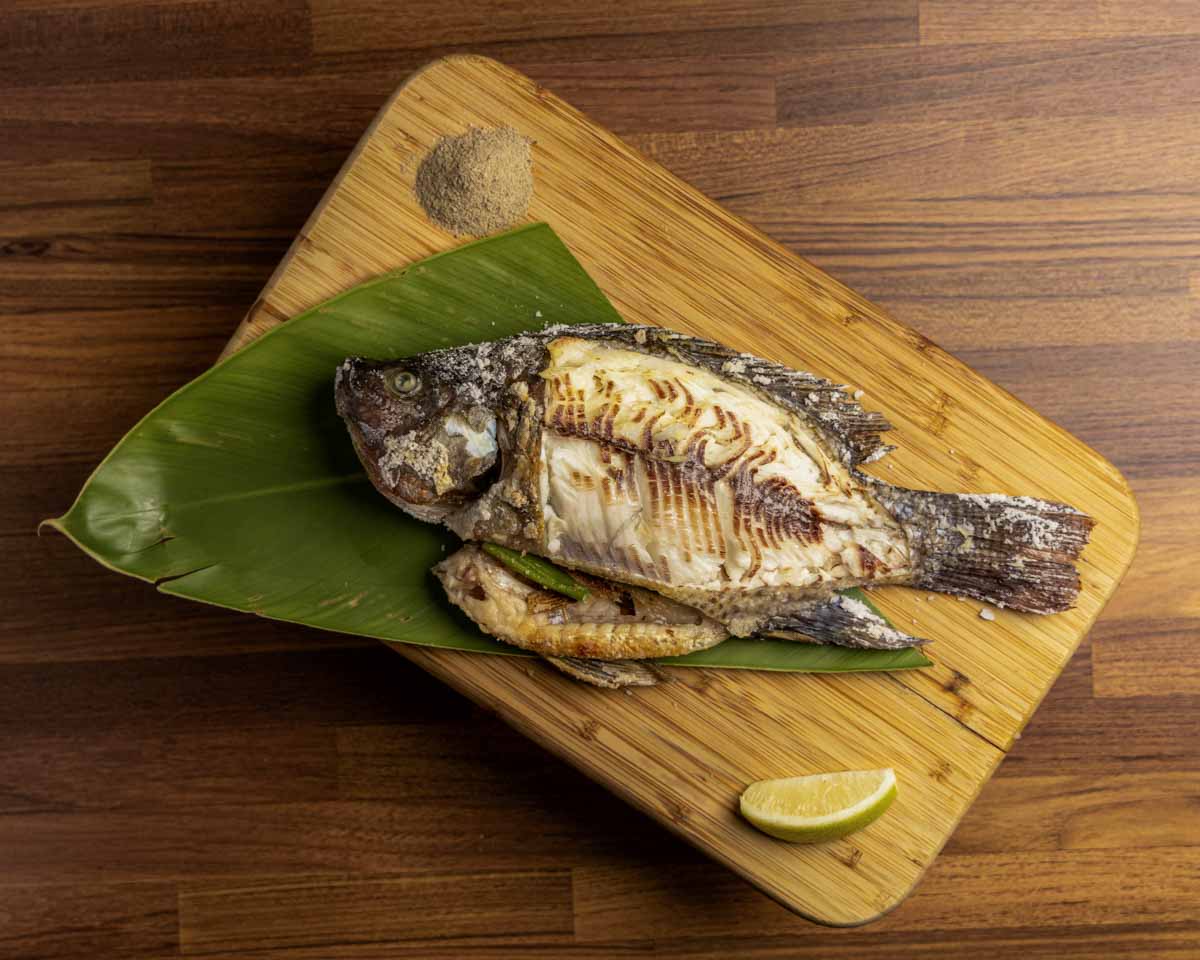 Two other hot-demand stir-fry dishes star snail (spicy) and cabbage, respectively, A-Wen's mother cultivating the latter. Taiwan's mountain-cultivated cabbage has a deliciously sweet character. Part of the appeal of the snail dish, says A-Wen, is that "Paiwan for 'snail' is ling ding, and we've made a name alteration to make verbally ordering the dish fun" – chao ding ding in Mandarin, or "Stir-Fried Ding Ding".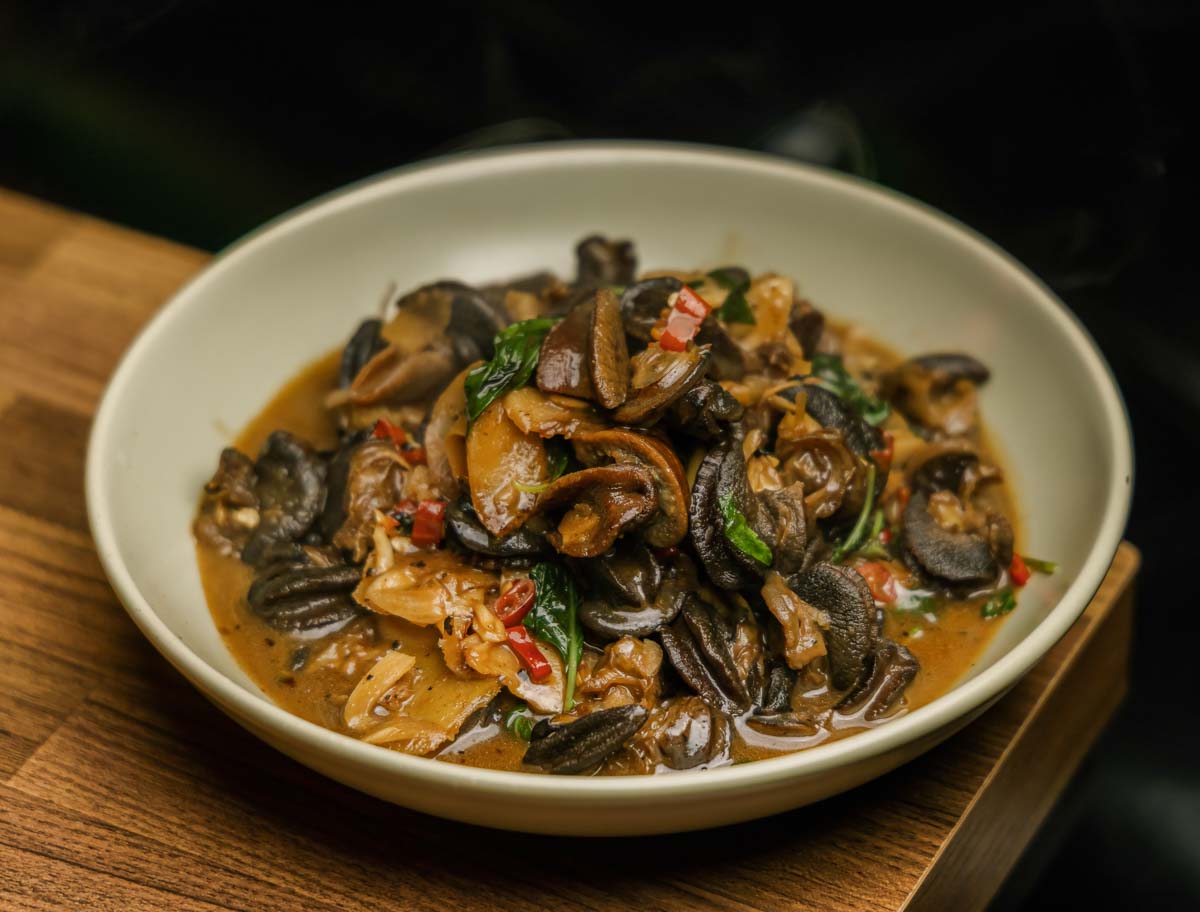 Fancy yourself as having an unusually brave and intrepid palate? Put some Amis silaw in your mouth. All Taiwan tribes pickle meats/fish. A-Wen's mother prepares Idu's silaw, heavily salting pork and burying it in a pot. Very salty and slightly creamy, "it's best eaten one small bite at a time, followed by a bite from another dish." For Westerners, he adds, "think of it as a challenging heady cheese."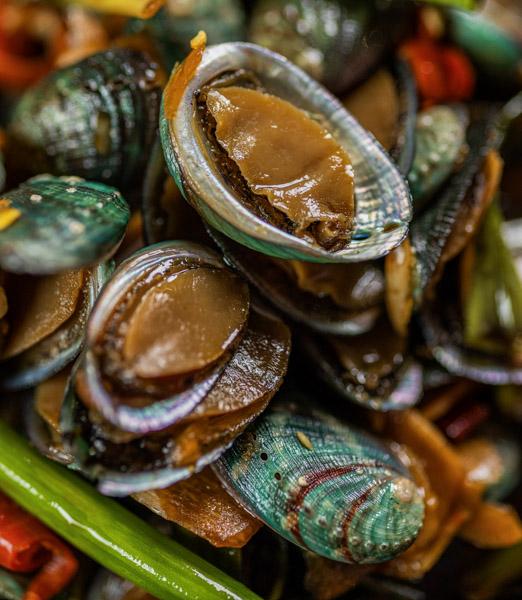 Other specially recommended toothsome offerings are the pickled seasonal sea smelt on thick onion slice, roast turtle dove, and cinafu – more on the latter two coming up in our last section.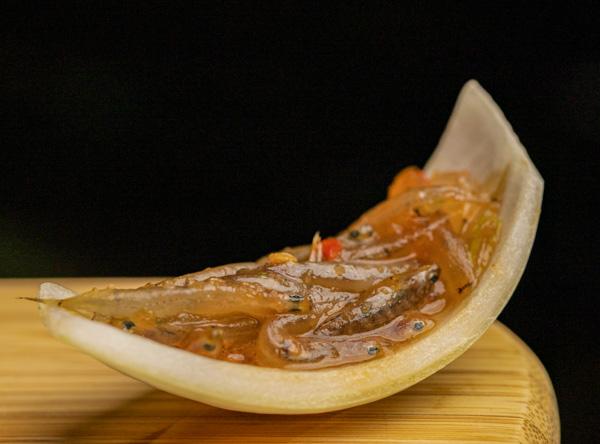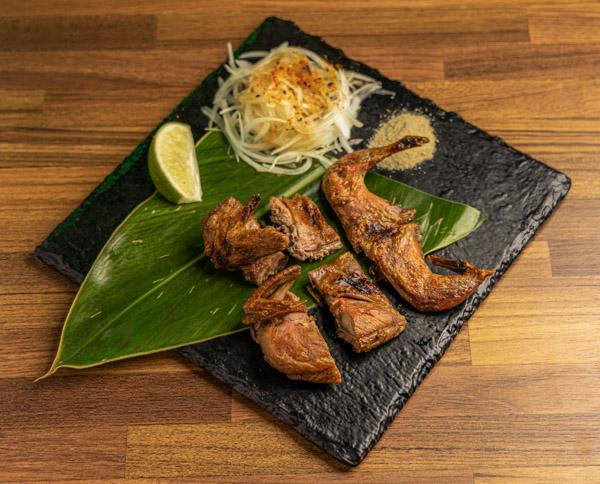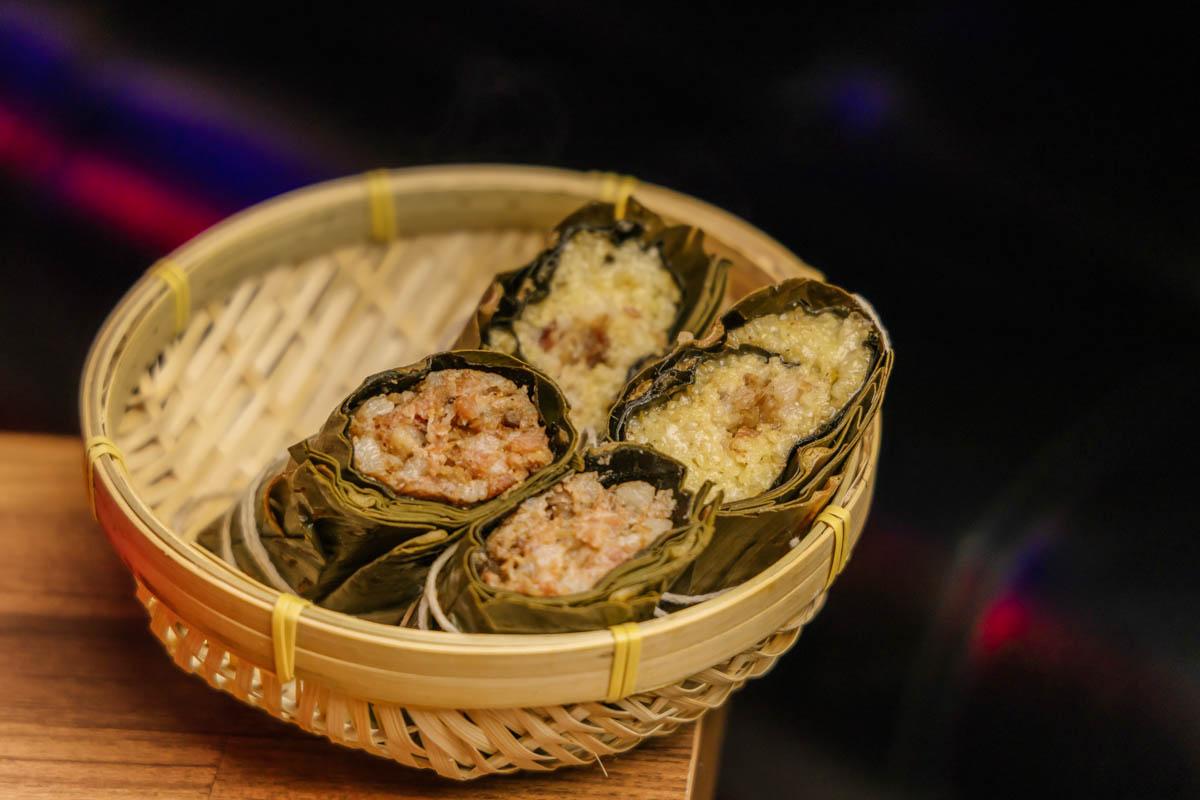 Idu
(Idu原住民小吃部)
Tel: (02) 2562-7935
Add: No. 40, Lane 149, Sec. 2, Xinsheng N. Rd., Zhongshan District, Taipei City
(台北市中山區新生北路二段149巷40號)
MRT Station: Zhongshan Elementary School
FB: www.facebook.com/profile.php?id=100083343925901
IG: www.instagram.com/idu_food
One Ten
This place, looking out through big windows at the poetically landscaped grounds of Dr. Sun Yat-sen Memorial Hall, serves up a more tranquil and genteel dining experience. Adding to the greenness of the calming view is a potted plant mini-jungle fronting the restaurant, a strip of park-like landscaping between wide sidewalk and Ren'ai Road, and the lines of tall tropical trees along the broad, shady avenue itself.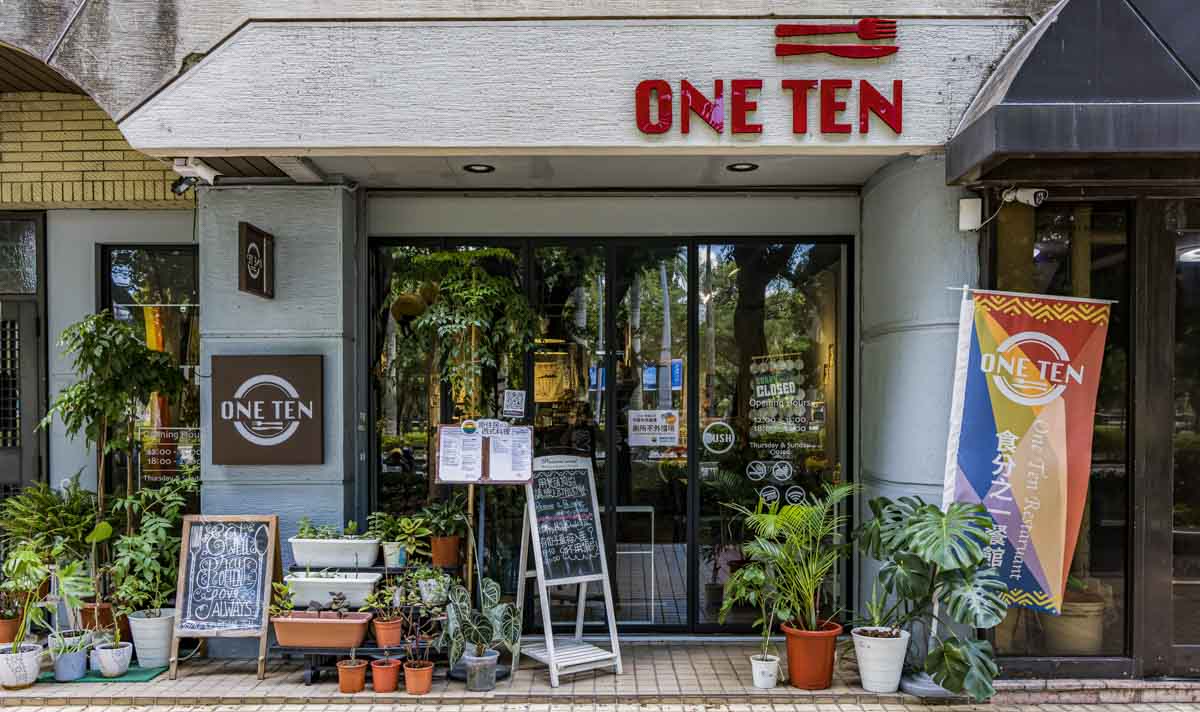 "We wanted a sense of the countryside peacefulness of Hualien County, where we come from, says One Ten's manager, Sayun, who is half Amis and half Truku. The chef, Esther, is Han Chinese; her mother learned about indigenous foodways working alongside members of Hualien's native community in Hualien City. Esther is a trained chef, in the catering industry 23 years, her formal studies in Western gastronomy.
One Ten is a fusion restaurant synthesizing Western cuisine and classic Taiwan indigenous-cuisine ingredients. The team also has a Mother Earth-friendly mission. "We're both Christians," says Sayun – the majority of Taiwan's indigenes are – "and 'One Ten' refers to the Christian one-tenth tithe concept. We use the simplified 'One Ten' because local folk have trouble pronouncing the 'th' sound." Our world's blessings come from heaven, she says, and the restaurant's 'tithe' is to use food to give back to society and Mother Nature. All ingredients used are organically/sustainably produced. As well, reservations are required with your dishes pre-ordered, enabling purchase of exactly what is needed for the day, preventing food and storage-energy wastage.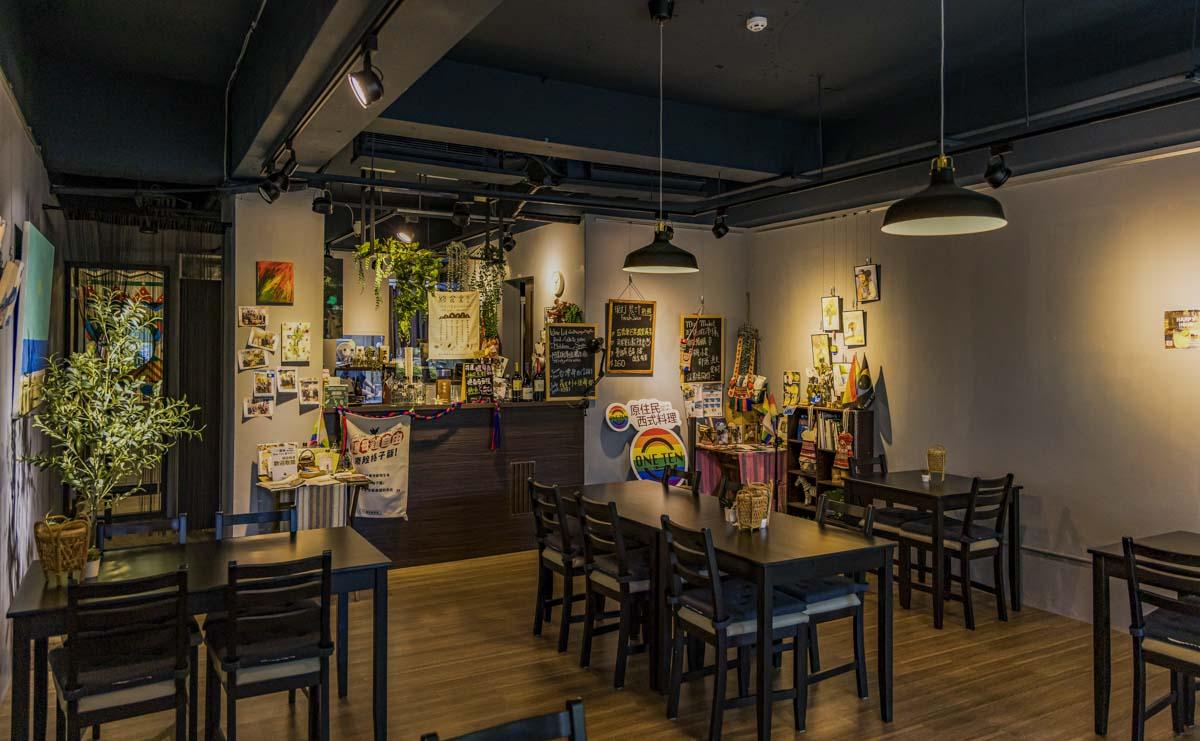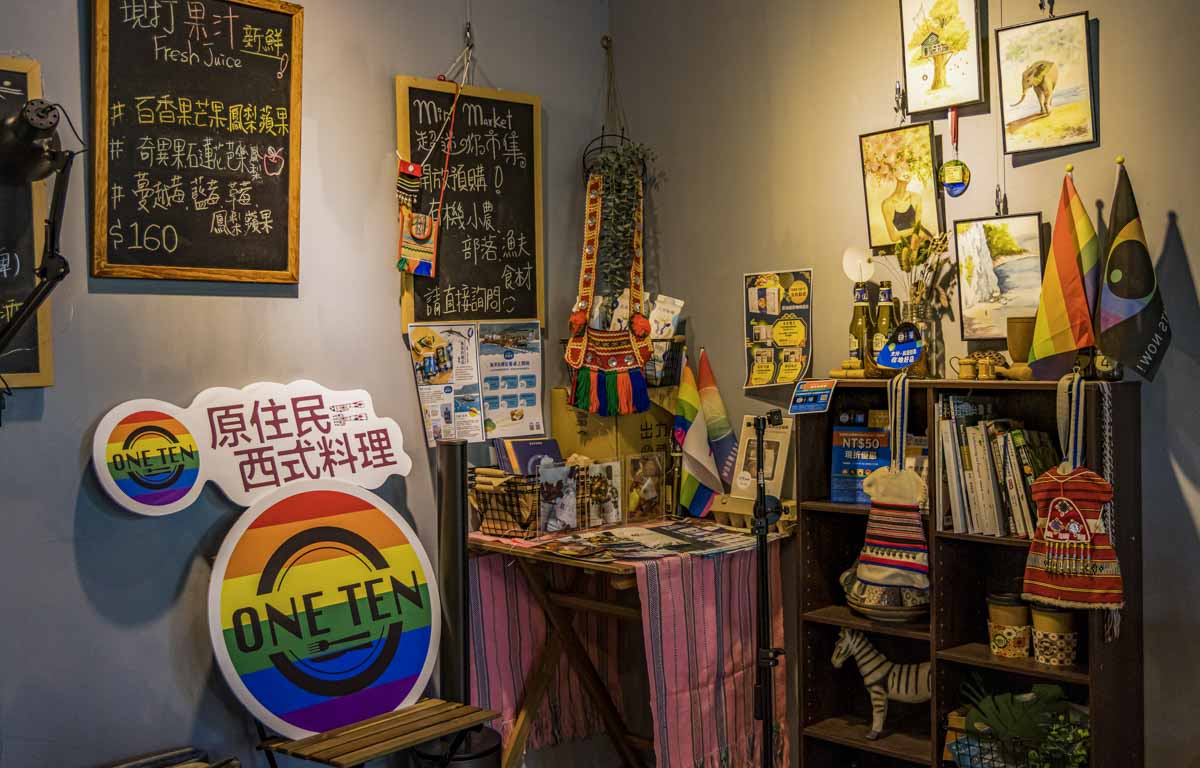 The interior is cozy and bright, with clean lines, just 10 or so small tables. The most eye-catching decorations are adorable scale replicas of old-time Amis/Truku carrying baskets and fish traps specially commissioned from an elderly Hualien native master wood-weaver. "No, not for sale," says Sayun. "Many customers ask."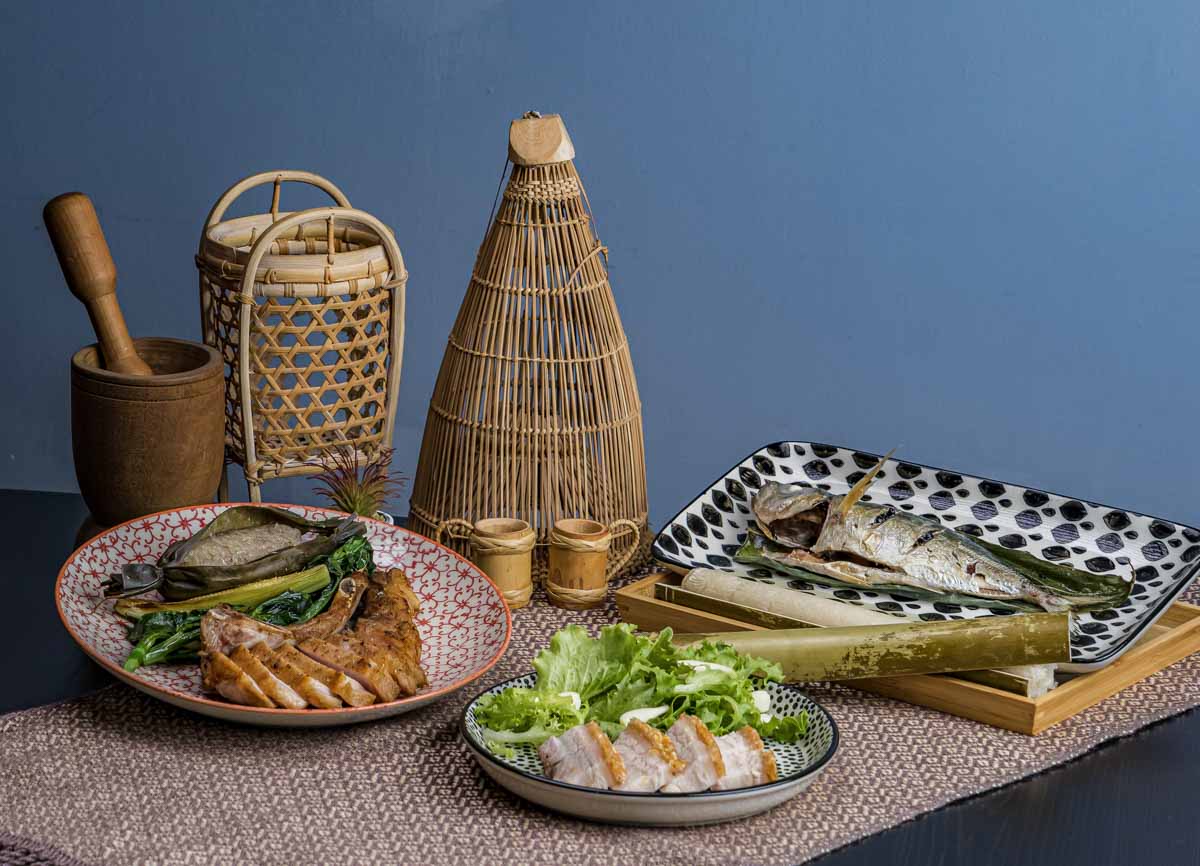 Among the most popular main course selections is the Grilled Fish with Indigenous People's Bamboo Rice. Seasonal saltwater fish is used, sourced from Hualien City's Fish Bar (fishbar.com.tw; Chinese), which promotes sustainable fishing practices. The Amis tribe, spread primarily along the east coast, have traditionally harvested the sea, as do the Tao (Dawu) of Lanyu (Orchid Island), off the southeast coast. Both call the saltwater world their "natural larder".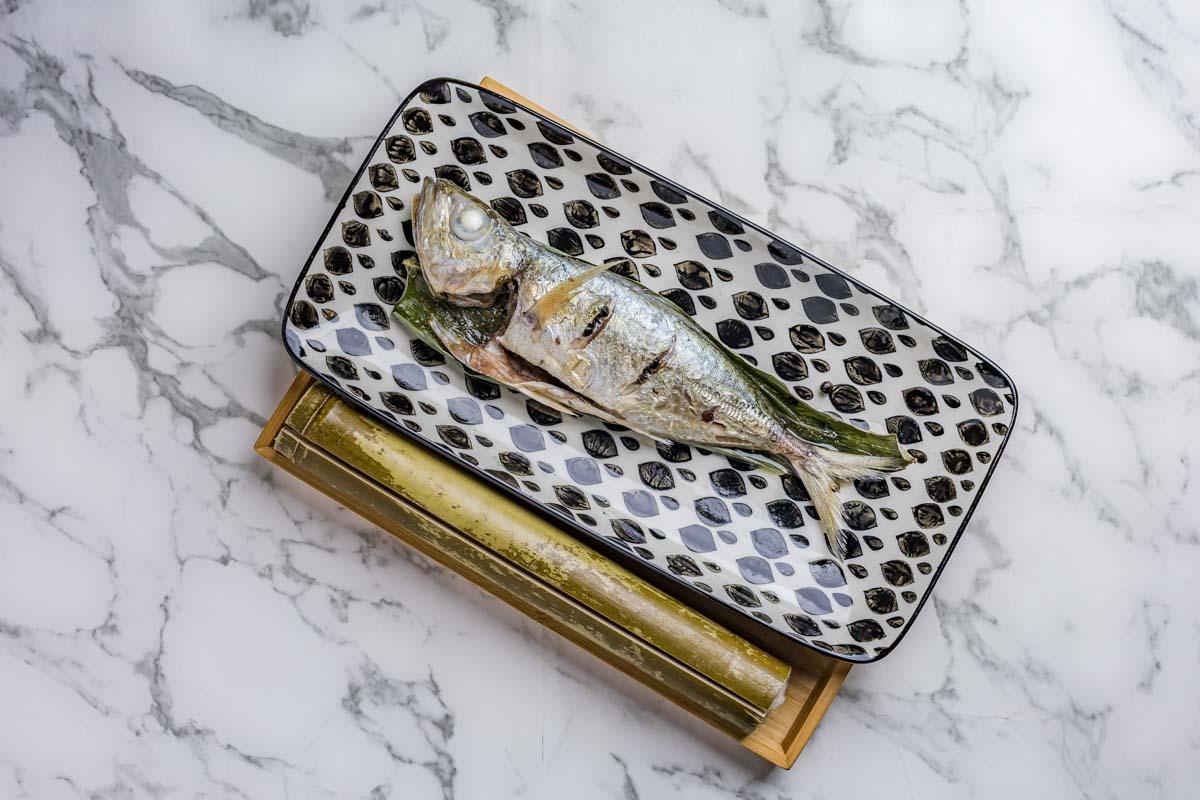 One of the seasonal fish used is flying fish, which have runs off the east coast; it is a sacred cultural icon for the Tao. The whole fish is served, prepared with magao, shell ginger leaf, sea salt, and olive oil. Piquant magao (in Chinese called shan hujiao, or "mountain peppercorns"), from the May Chang evergreen tree, has hints of lemongrass and ginger. Traditionally hand-picked in high-mountain areas, after experimentation by Taiwan scientists, it's today primarily flatlands-cultivated commercially.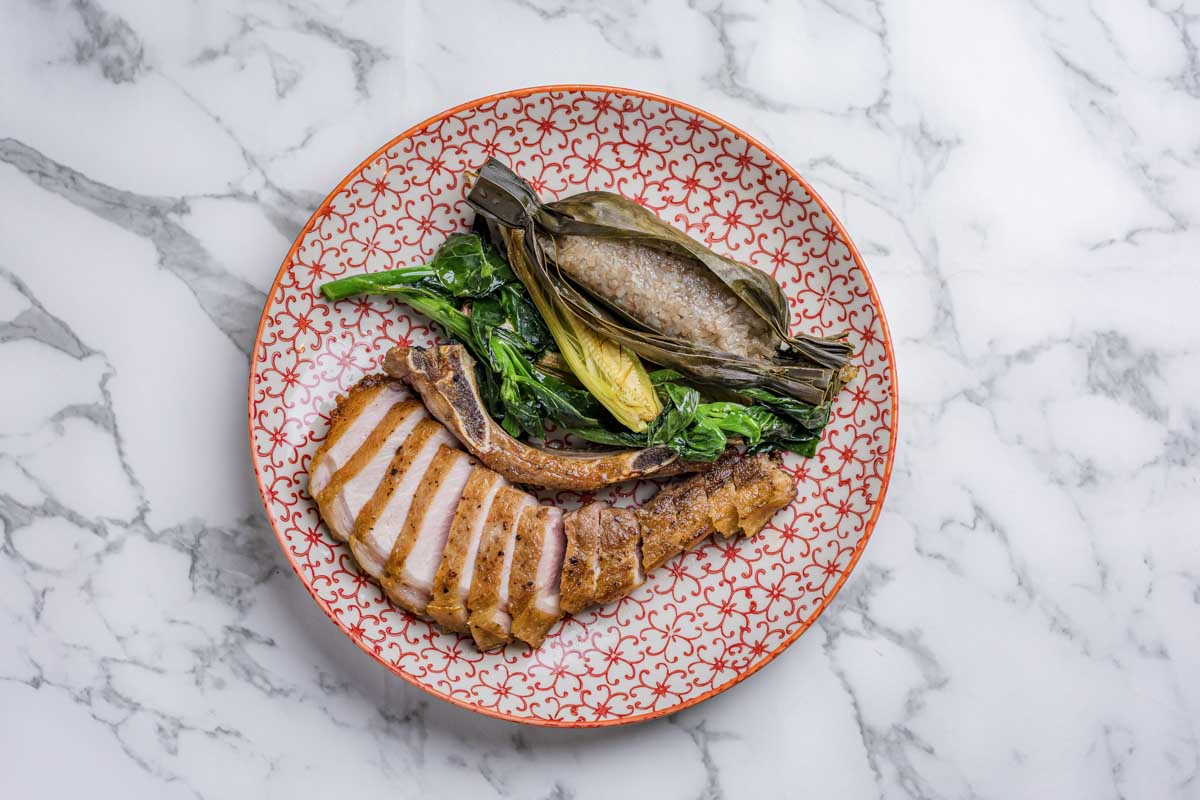 Bamboo rice is seasoned sticky rice cooked in bamboo-tube sections. The nodes are sealed with shell ginger leaves and steamed or boiled, transferring the distinctive leaf fragrance to the rice, which emerges with a mochi-like texture.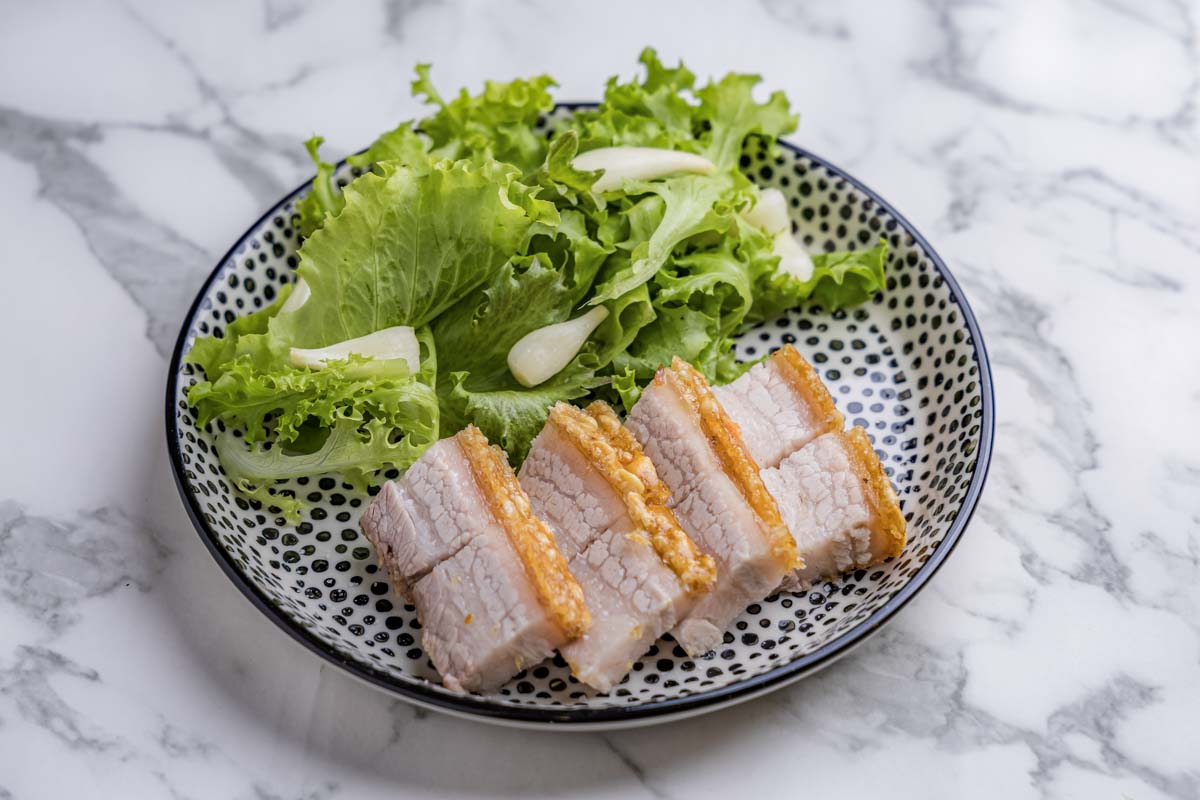 Also highly recommended from the One Ten menu are the indigenous-style fried crispy pork and grilled pork chop, magao-oil neritic squid, adzuki bean glutinous rice, roast seasonal vegetables, and banana sticky-rice cakes.
One Ten
(One Ten 食分之一)
Tel: (02) 2720-1838
Add: No. 458, Sec. 4, Ren'ai Rd., Xinyi District, Taipei City
(台北市信義區 仁愛路四段458號)
MRT Station: Dr. Sun Yat-sen Memorial Hall
Website: oneten.tw (Chinese)
FB: www.facebook.com/onetentaiwan
IG: www.instagram.com/oneten_restaurant_taiwan
Bagloung Bar & Grill
This combo indigenous eatery and Japanese-style izakaya (open till 11:30pm) is in the commercial/residential block east of the Taipei Arena, on a quintessential busy old-time Taiwan commercial street. On the large façade sign are cartoon-style winking indigenous maidens in ceremonial dress plus a mountain boar and deer and one of the barking guard dogs ubiquitous in Taiwan native settlements.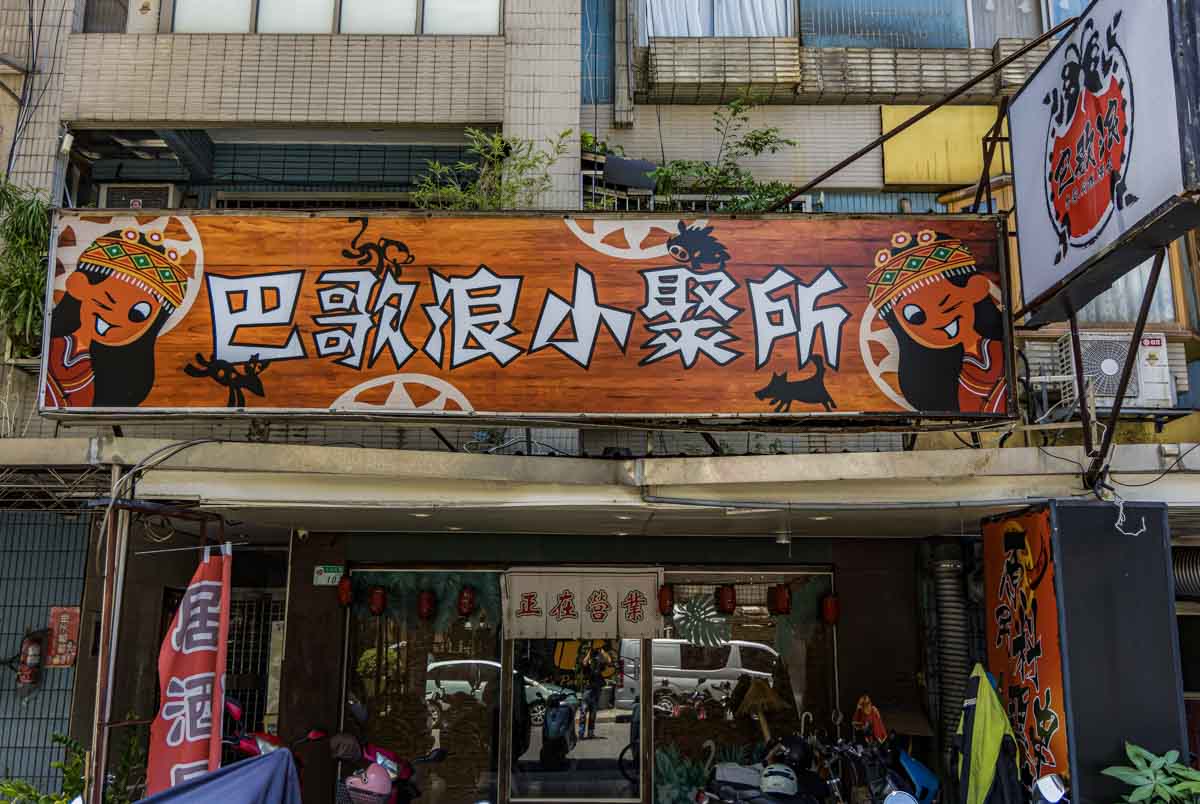 The interior is an eclectic mix of "home-style second-hand items like you find in so many cozy homes," says one of the two owners. The long wooden bar/service counter is the bar and grill set-up from their original location. An original old interior doorway now serves as a decorative front/back interior-space divider. Two low, large slab-style driftwood tables are from a friend who closed his indigenous eatery and "said he'd be back for them when starting another place, but no news in years." Another table consists of piled-up wood pallets. And so on.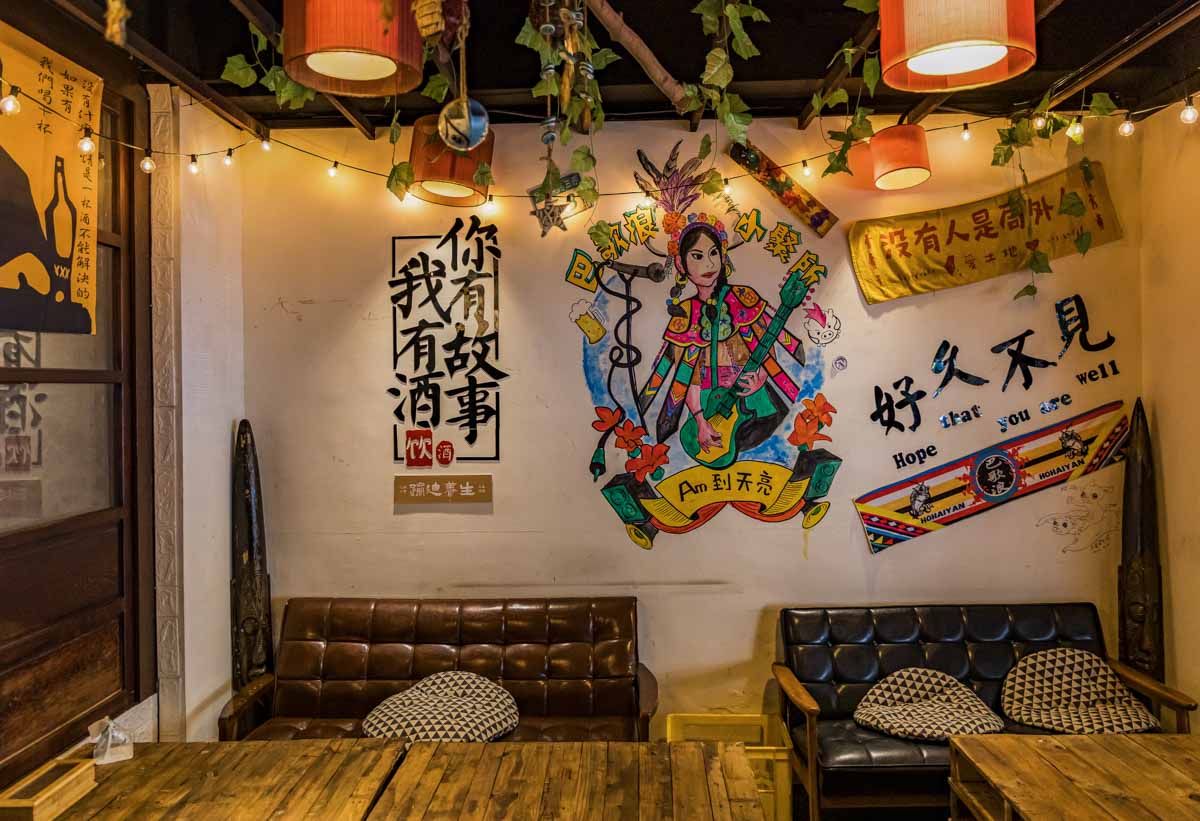 One of the owners, originally from Yilan County, is from the Atayal tribe. His partner is Amis, from Taitung County. The Atayal's traditional area is the foothills and mountains of north/north-central Taiwan. "Bagloung" is an Amis ceremony name here used by association to mean "come here and put all your troubles aside."
Topping the top-orders list is the assorted meats platter, turtle dove, venison, and a-bai. The platter consists of grilled mountain boar, pork sausage, and range chicken. It's served with raw garlic cloves; the custom is to take a small bite (or more) of garlic before each meat bite.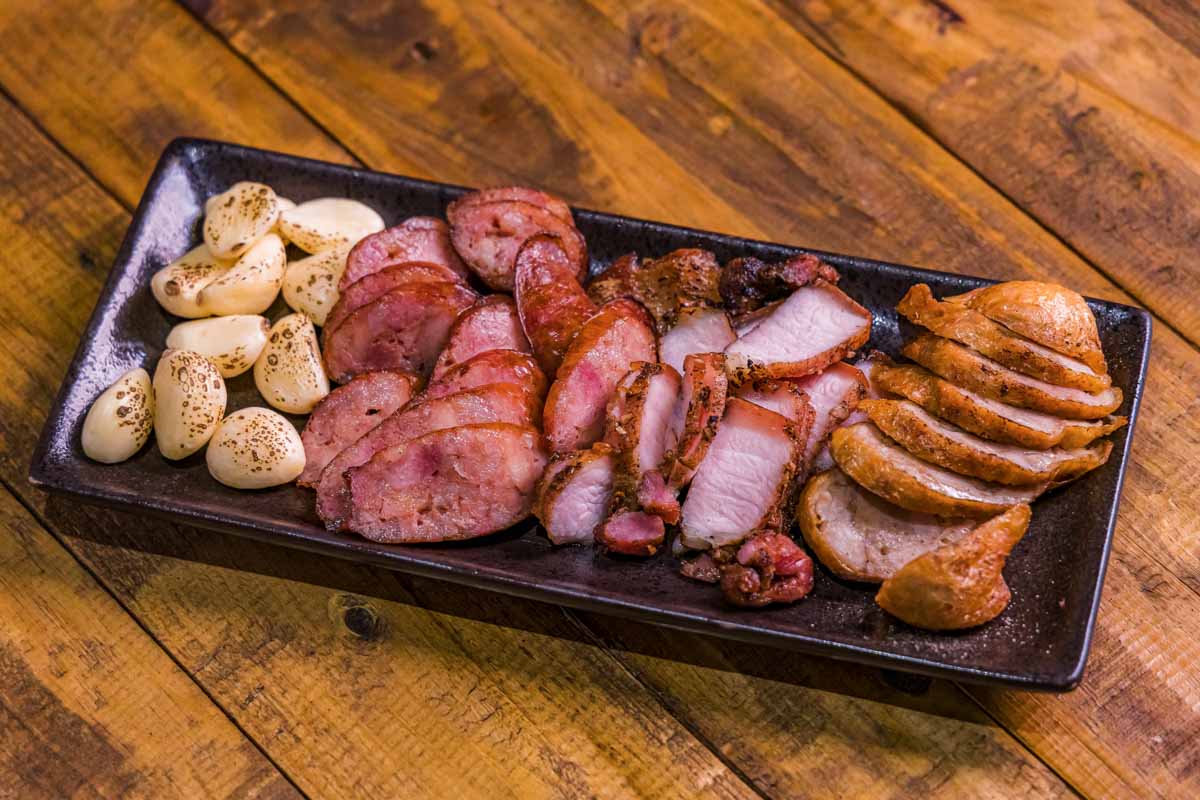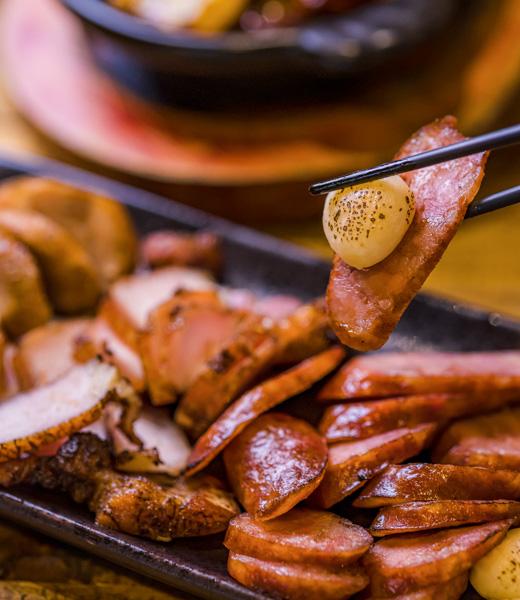 As with boars, turtle doves and deer are now farm-raised. The traditional method for taking wild turtle doves is placing string snares in bush foliage along mountain pathways, where they come to feed on seeds, berries, and insects. They perceive the pathways as safe flight routes. Their numbers have dwindled drastically in recent times. The mountain deer is prepared teppanyaki style, with a secret soy sauce-based sauce used, accompanied by seasonal items such as yams, red pepper, and leek.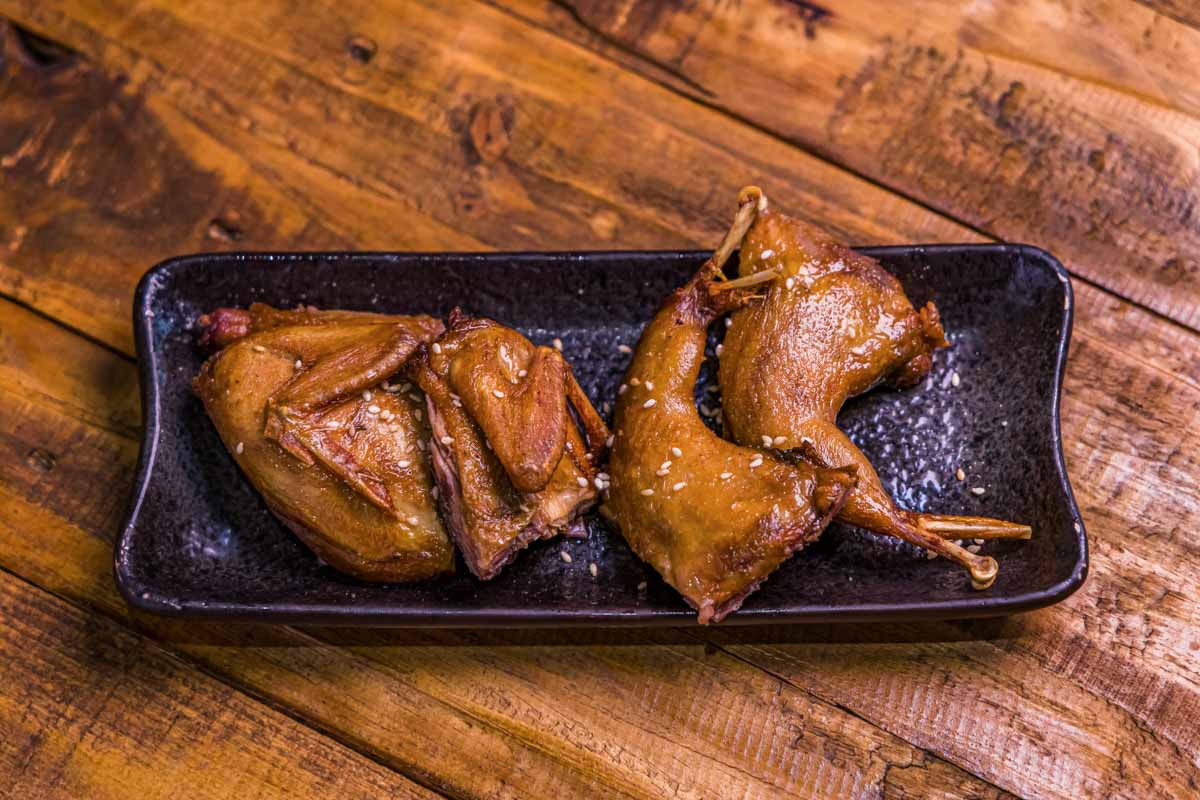 A-bai and cinafu are one and the same. The Paiwan and other native peoples of Taitung/Hualien counties use the former term, the Paiwan and Rukai of the Pingtung County/Kaohsiung City region use the latter. This is fermented ground millet with minced pork wrapped in an edible leaf (trichodesma calycosum), possessing a zesty, slightly sour flavor, wrapped again in inedible shell ginger leaf. Steaming results in transfer of the distinctive leaf flavors to the innards. The Paiwan version also features powdered taro.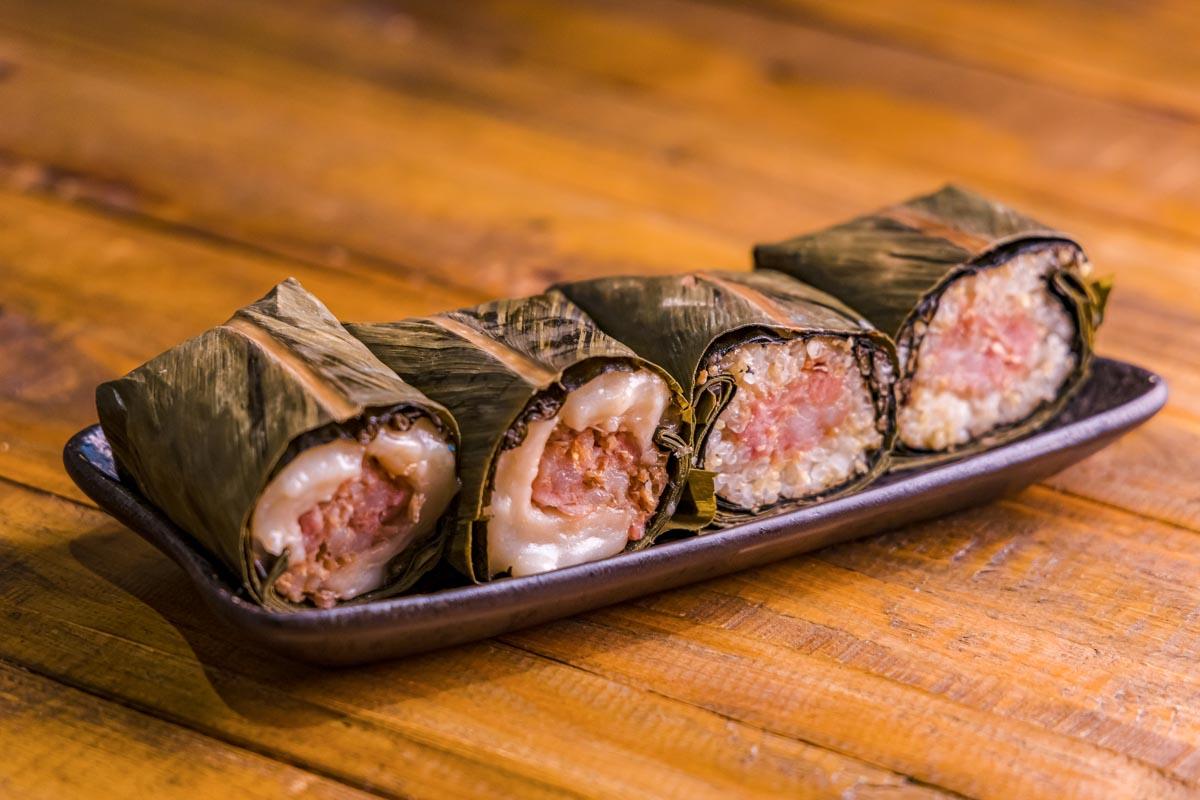 Also highly recommended are the stir-fried Chinese cabbage and mountain boar skin. The latter is a cold dish, the thin strips first fried, engendering a lightly crispy and chewy texture, then lightly salted, with a soupcon of garlic and homemade sauce mixed in.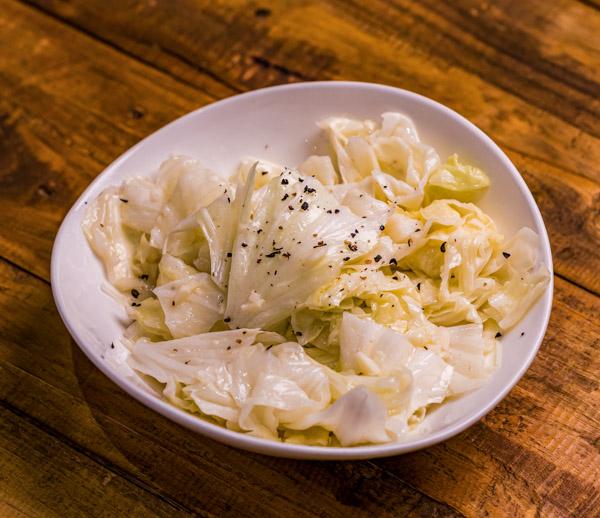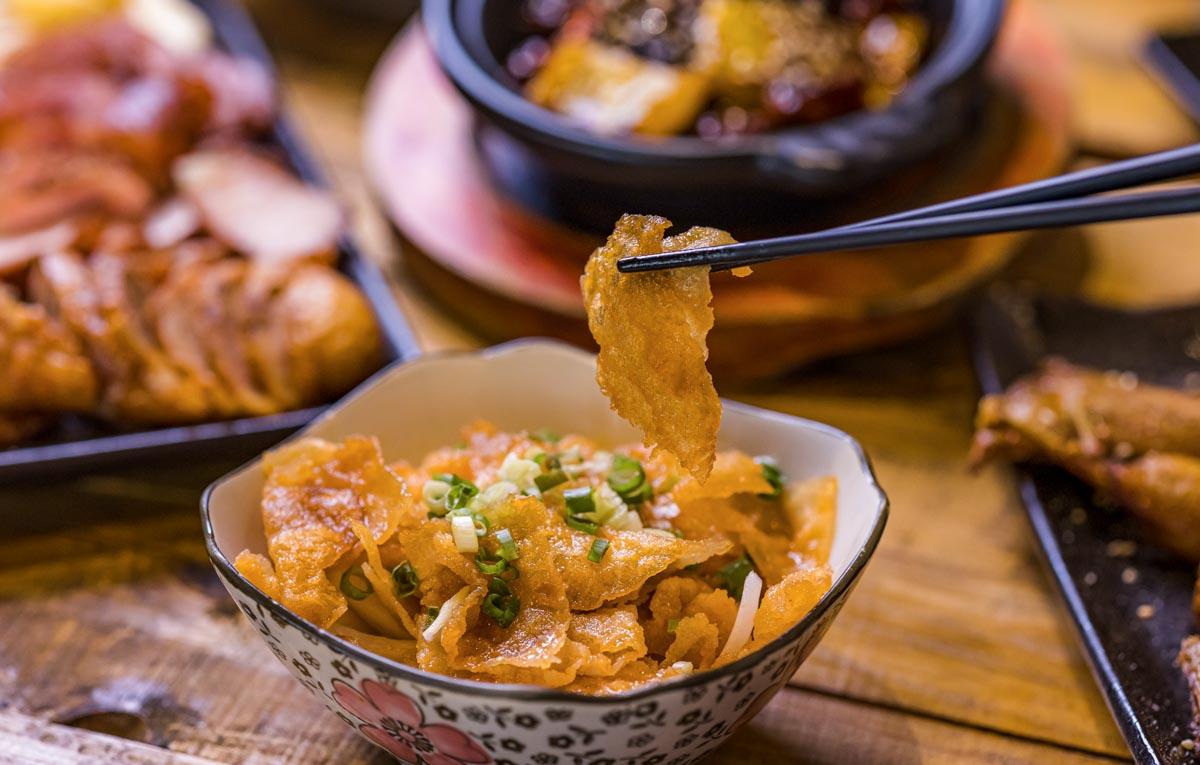 "As a very general description," says one of the owners, "while rice is key for Han Chinese, millet, yams, and taros have traditionally been the key indigenous non-meat staples. Slow-cooking is the norm, with seasonal and organic ingredients emphasized. Natural flavors are preferred, with limited introduction of herbs and spices and almost non-existent use of sauces. Wild vegetables are commonly used to obtain strong flavors."
Note that both Bagloung and Idu also serve xiaomi jiu,sweet, cloudy millet wine that is the classic beverage of choice in indigenous communities across Taiwan.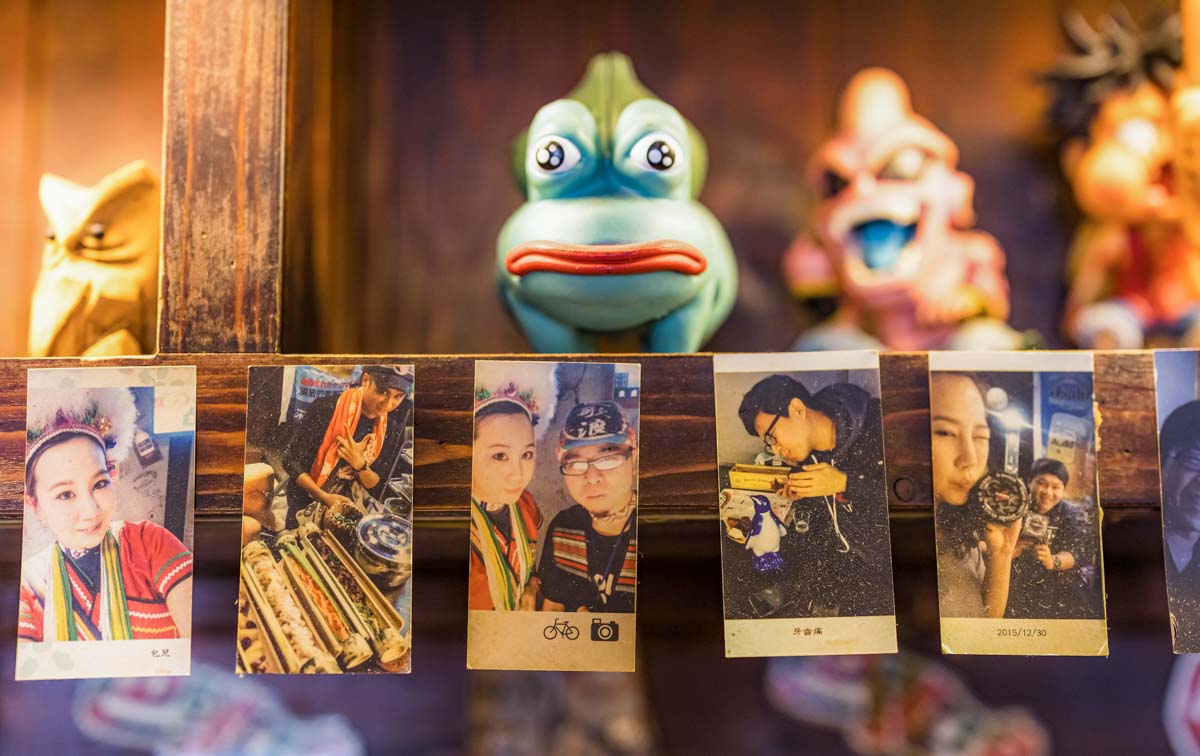 Bagloung Bar & Grill
(巴歌浪小聚所)
Tel: (02) 2577-6948
Add: No. 10, Lane 26, Guangfu N. Rd., Songshan District, Taipei City
(台北市松山區光復北路26巷10號)
MRT Station: Taipei Arena
FB: www.facebook.com/bagloung
IG: www.instagram.com/bklfamily2020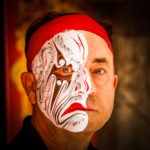 A Canadian, Rick has been resident in Taiwan almost continually since 1988. His book, article, and other writings, on Asian and North American destinations and subjects—encompassing travel, culture, history, business/economics—have been published widely overseas and in Taiwan. He has worked with National Geographic, Michelin, APA Insight Guides, and other Western groups internationally, and with many local publishers and central/city/county government bodies in Taiwan. Rick also handles a wide range of editorial and translation (from Mandarin Chinese) projects.