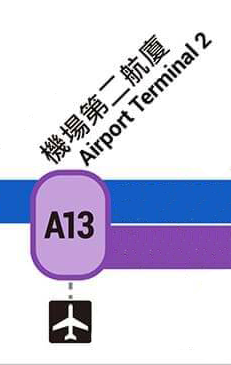 [This post will be updated if new information about places around the station comes available. 🙂 ]
Fine Food at Taoyuan International Airport, Terminal 2
Fill Your Belly with the Flavors of Taiwan and Satisfy Your Mind!
What is the deepest impression you have of Taiwan after visiting? Is it the mountain and forest scenery, the history and culture hidden away in cities and towns, or the pure white sand beaches, the sun, and the sea? Everyone has a beautiful image of Taiwan in their own mind. Aside from the lovely scenery, the food is what many people remember most fondly of their visit. The gateway to Taiwan, Taoyuan International Airport, has recently brought in popular Taiwanese restaurants and snacks to allow visitors to bring their stay in Taiwan to a perfect end. Just before leaving you can now enjoy tasty dishes that you might have missed or that you simply can't get enough of.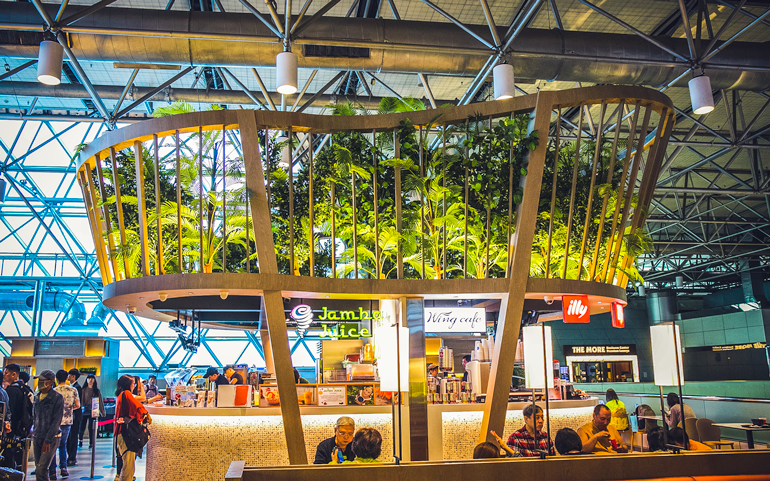 Short Rib Beef Noodles
Featured in Bib Gourmand in 2018, Taipei's Lin Dong-fang Beef Noodles has opened shop at the airport for the first time this year and now offers delicious limited-edition short rib beef noodles. With melt-in-the-mouth beef and rich but light broth, short rib beef noodles are sure to satisfy anyone with a craving for a bowl of excellent Taiwanese noodles.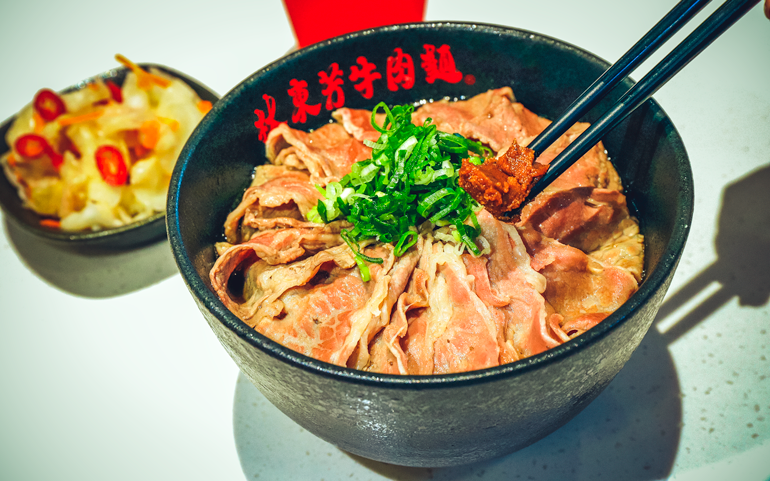 Location: Lin Dong-fang Beef Noodles (林東芳牛肉麵) (4F, Terminal 2 Departure Hall Restricted Area)
Steamed Chicken with Chili Sauce and Sichuanese Dandan Noodles
Part of the Kiki Sichuanese restaurant group, KiKi Noodle Bar focuses on the wheat-based dishes that are an indispensable element in Chinese cuisine. Dandan noodles, with the spiciness of Sichuanese food and the fragrance of peanuts, is part with another famous dish of Sichuan, cold steamed chicken in chili sauce. Spicy, aromatic, and tender, rich in flavor and hearty in portion, the dish is now available at the airport for the first time.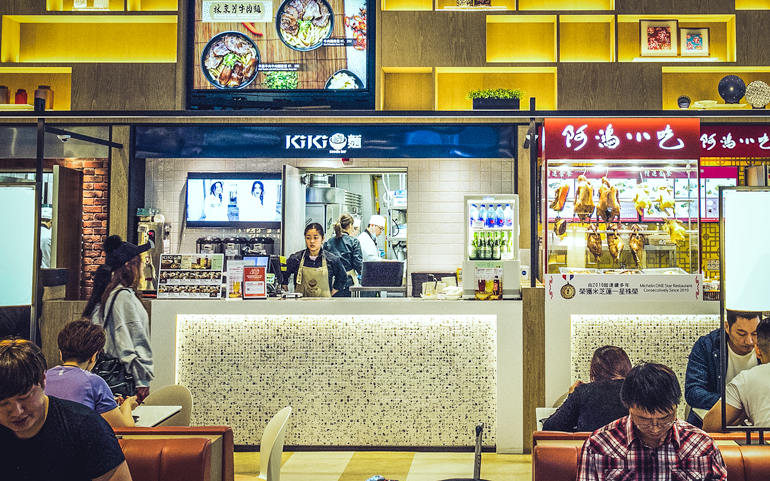 Location: KiKi Noodle Bar (4F, Terminal 2 Departure Hall Restricted Area)
Free Samples of Food and Drink
At Taoyuan International Airport, quite a few stores offer free samples of food and drink, for example, freshly baked pineapple cake once in the morning and once in the evening, and also on-the-spot sampling of Taiwanese tea, allowing you to try some of the best local products of Taiwan. These items make ideal gifts to take home for family and friends.
The restaurant area on the fourth floor of Taoyuan International Airport's Terminal 2 was recently refurbished, turning it into a great attraction for travelers who want to dine in the airport.