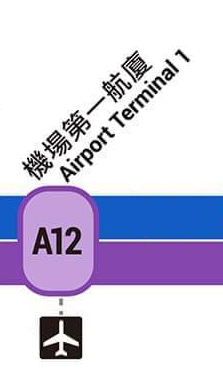 [This post will be updated if new information about places around the station comes available. 🙂 ]
Fine Food at Taoyuan International Airport, Terminal 1
Fill Your Belly with the Flavors of Taiwan and Satisfy Your Mind!
What is the deepest impression you have of Taiwan after visiting? Is it the mountain and forest scenery, the history and culture hidden away in cities and towns, or the pure white sand beaches, the sun, and the sea? Everyone has a beautiful image of Taiwan in their own mind. Aside from the lovely scenery, the food is what many people remember most fondly of their visit. The gateway to Taiwan, Taoyuan International Airport, has recently brought in popular Taiwanese restaurants and snacks to allow visitors to bring their stay in Taiwan to a perfect end. Just before leaving you can now enjoy tasty dishes that you might have missed or that you simply can't get enough of.
Honey Beer
Long-established Taiwanese beer company Sunmai's innovative Honey Beer, former gold medal winner at the World Beer Cup, can now be enjoyed at Taoyuan International Airport. Local longan honey, produced each year over a short period of just 28 days, is paired with refreshing lager-style beer, every mouthful giving you the taste of honey and malt, with pleasing results.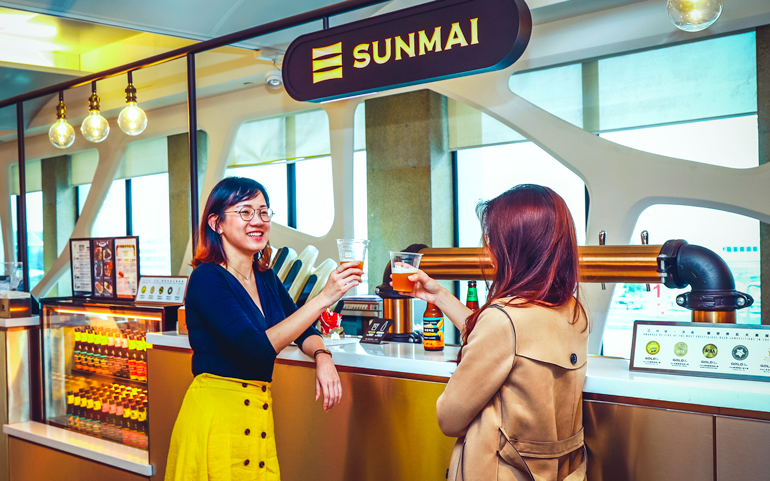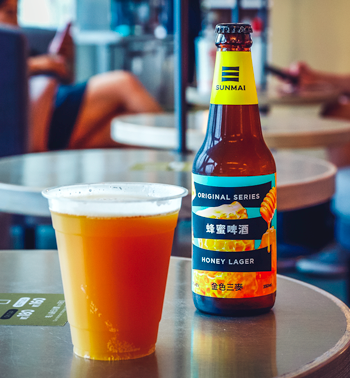 Location: SUNMAI BAR (Terminal 1 Boarding Gate Area B)
Danzai Noodles
Danzai noodles originated in Taiwan's old capital Tainan and is one of the classic snack foods of Taiwan. The dish consists of a bowl of clear, tasty, and sweet broth made by boiling pork bones for hours together with al dente oil noodles, fresh white shrimp, and crunchy bean sprouts. The taste is simple but delicious. Danzai noodles is a traditional taste of Taiwan that should not be missed by passengers departing from Terminal 1.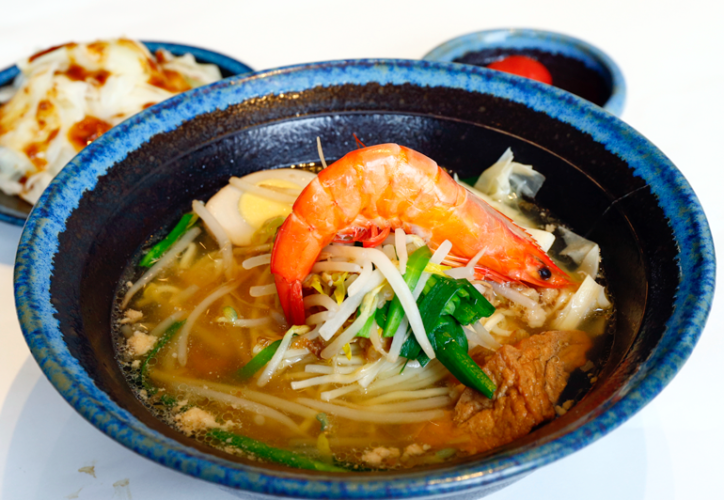 Location: Homee kitchen (Terminal 1 Area A and Area B)
Soy-Stewed Pork with Rice
One of the dishes of the common people in Taiwan, soy-stewed pork with rice comprises of pork belly boiled until very tender, Hakka-style pickled mustard greens, and soy-braised bamboo shoots served on a bed of white rice. It is so tasty that it will have you eating bowl after bowl.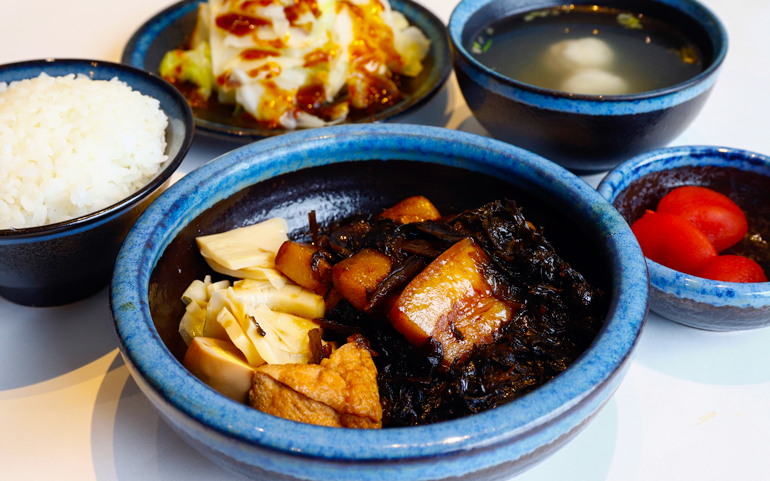 Location: Homee kitchen (Terminal 1 Area A and Area B)
Xiaolongbao (Steamed Dumplings)
Taiwanese food cannot be talked about without mentioning steamed dumplings. Located in Terminal 1, Bistro: D serves delicate thin-shell shrimp soup dumplings that fill the mouth with delicious soup at first bite. The dumplings are steamed to order and arrive at the table piping hot. Be careful eating them so the hot soup inside the dumplings doesn't scald your mouth!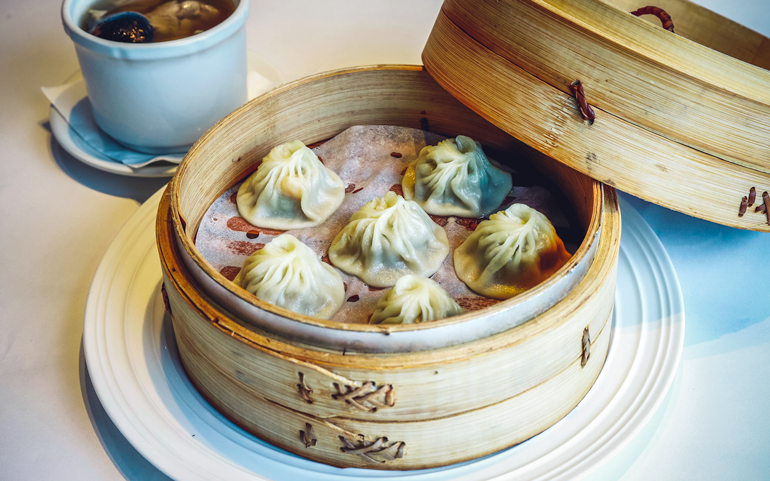 Location: Bistro: D (Terminal 1, Area A and Area B)
Original Flavor Pork Chop with Rice
Taiwanese deep-fried pork chop is also an authentic dish of the common people. A soy-braised pork chop is deep-fried until golden and crispy on the outside and tender on the inside and paired with seasonal vegetables and classic sausage and shrimp roll. Served lunch-box style, pork chop with rice allows everyone to enjoy the most traditional Taiwanese home cooking in one go.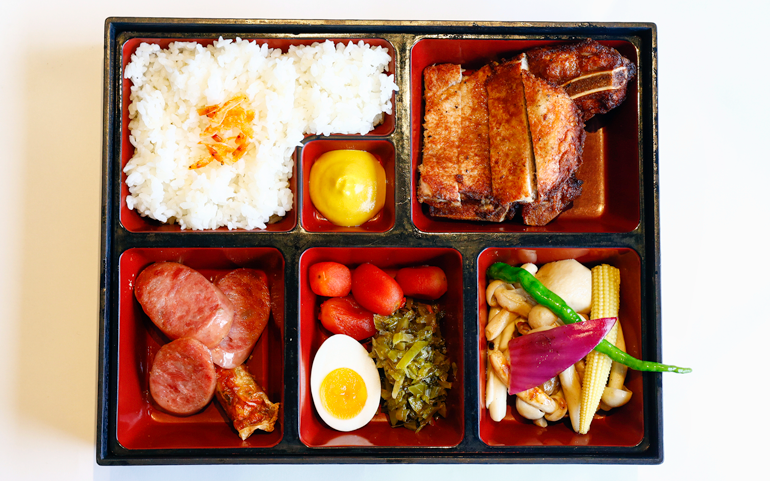 Location: Bistro: D (Terminal 1, Area A and Area B)
Free Samples of Food and Drink
At Taoyuan International Airport, quite a few stores offer free samples of food and drink, for example, freshly baked pineapple cake once in the morning and once in the evening, and also on-the-spot sampling of Taiwanese tea, allowing you to try some of the best local products of Taiwan. These items make ideal gifts to take home for family and friends.