Let's check out some Hualien places! At times, Taiwan can seem like it offers but two options for urban travel – the sprawling metropolis, such as Taipei, Taichung, or Kaohsiung, or the proverbial one-horse town. However, there are options that are somewhere in between, and Hualien City, located fairly close to the island's belt line on the east coast, is the perfect example. Part cosmopolitan city, part small town, Hualien retains its historical charm and distinctive local culture while keeping a measured eye toward modernity. Here are a few spots worth checking out when you hit town.
Text: Joe Henley, Photos: Maggie Song
Pine Garden
Overlooking the Pacific Ocean to the east and the city center to the west at the highest point of Hualien City, Pine Garden is a former Japanese military office used by the colonial force during its time in Taiwan from 1895 to its defeat at the end of WWII. During the war, it is said that this was a site where kamikaze pilots were given heavenly wine before taking off in their planes for the last time.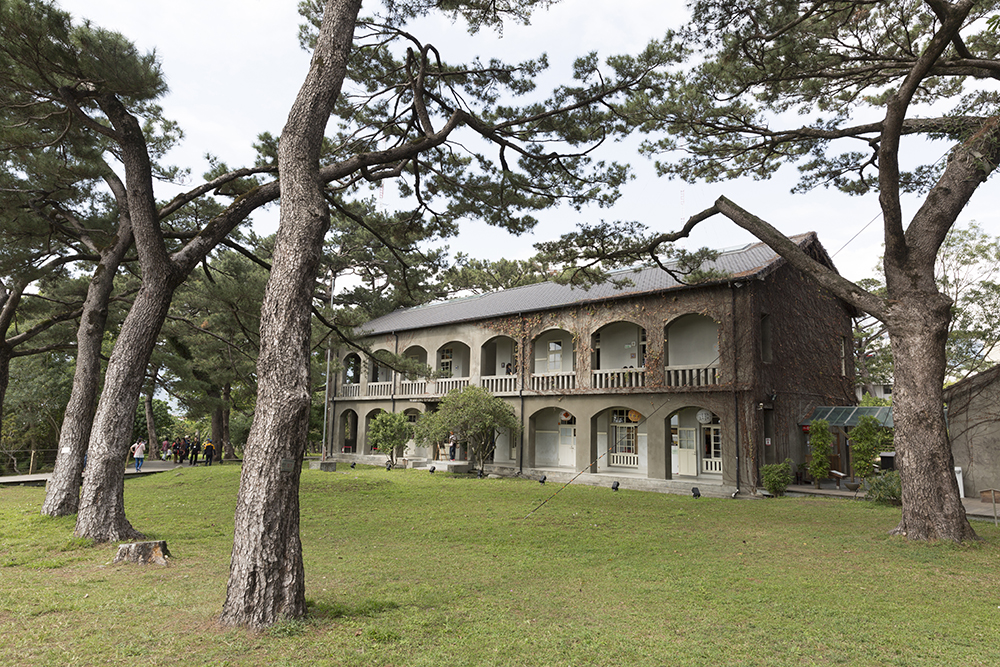 Following the war, the site was used as a vacation resort for American military personnel. Later, it was converted into the cultural center and preserved historical site that we see today. One of the center's main focuses is the art of poetry. The second floor of the former army installation is a reading room, filled with books by noted Taiwanese poets. Colorful paper lanterns dangle from the ceiling above a warm parquet floor. Antique leather chairs are scattered around the room, and outside, a balcony looks out over the sea and the century-old pines spread out over the grounds. There is also an art-exhibition room. On a visit this February, the works of local artist Daidi Hu, paintings made using coffee grounds, were on display. On the first floor is a café to sit and relax in, breathing in the scent of the fresh pine needles carpeting the ground and enjoying the gentle breezes coming in off the sea.
Info
Pine Garden
(松園別館)
Add: No. 65, Songyuan St., Hualien City
(花蓮市松園街65號)
Tel: (03) 835-6510
Website: www.pinegarden.com.tw
Hours: 9am~6pm
Daiji Bianshi
About 20 minutes by foot from Pine Garden is Daiji Bianshi. This is a small, hole-in-the wall type restaurant that has been run by the same family for three generations. In that time, the recipe for the perfect bowl of wonton soup has been honed with the focus and zeal of an artist striving for nothing less than perfection. Actually, wonton is the only thing on the menu. Upon arriving, simply tell the host how many bowls you want, grab a seat, and within minutes a steaming bowl of soup will be before you. You'd be hard pressed to find a better wonton anywhere on the island, so for a quick snack, this Hualien institution is tough to beat.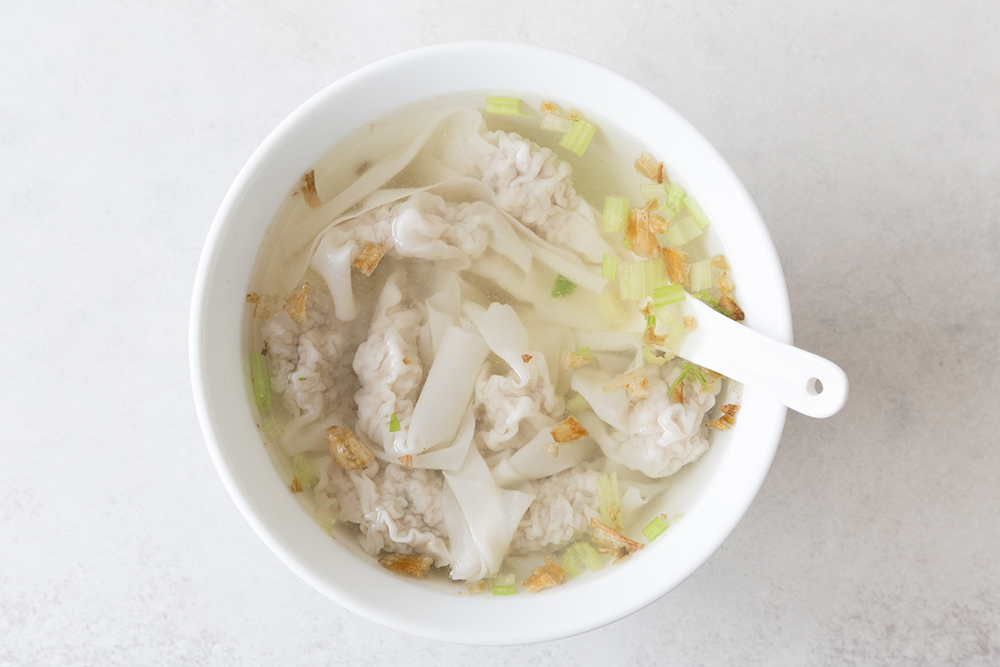 Info
Daiji Bianshi
(戴記扁食)
Add: No. 120, Zhonghua Rd., Hualien City
(花蓮市中華路120號)
Tel: (03) 835-0667
Website: www.daiwa.url.tw (Chinese)
A-Zone
A short walk from Daiji Bianshi, located on Zhonghua Road, A-Zone (official name: Hualien Cultural and Creative Industries Park) is the old Hualien Winery complex. There are 26 old warehouses, some dating back nearly a century, on the site of just over three hectares. Today, the warehouses, offices, and facilities where distilled spirits, rice wine, and beer was once manufactured, bottled, and shipped have been converted into art galleries, cafés, restaurants, and shops.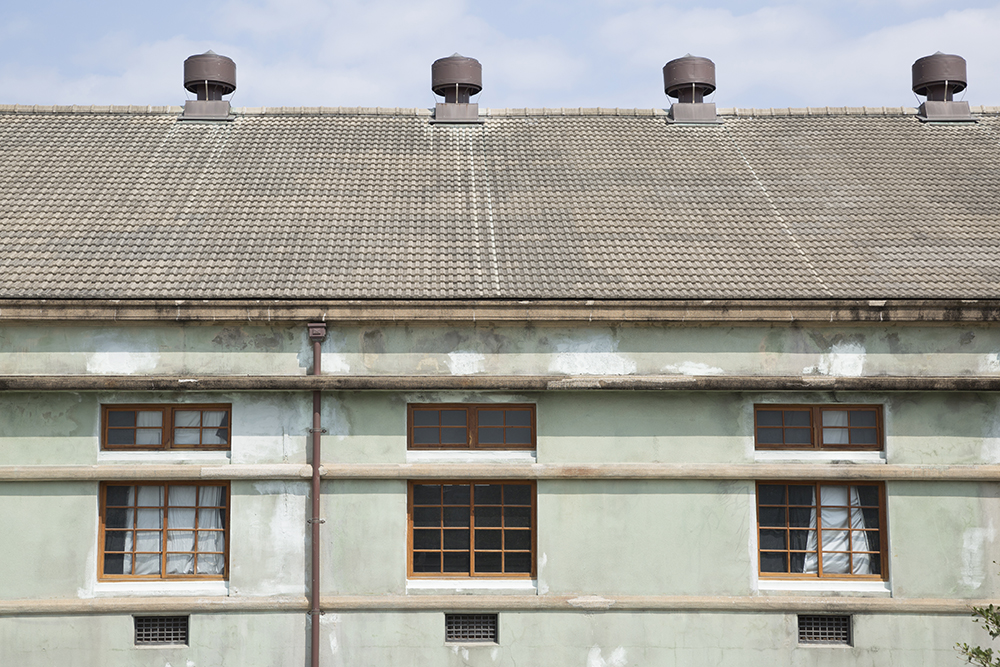 The former packing house, dating back to 1929, is now a live house for bands and other artistic performers. The old lab where the recipes for rice wines were once perfected is now the iP Gallery, wherein local photographers, painters, sculptors, and other artists have their work displayed. There are also several stores selling locally made products, everything from fashion items to antiques, music, artworks, and more. If you're looking for a meal, the old admin building now houses Andante Bistro, a Western-themed restaurant. The oldest structure in the park, this two-floor building features both European- and Japanese-inspired architectural elements.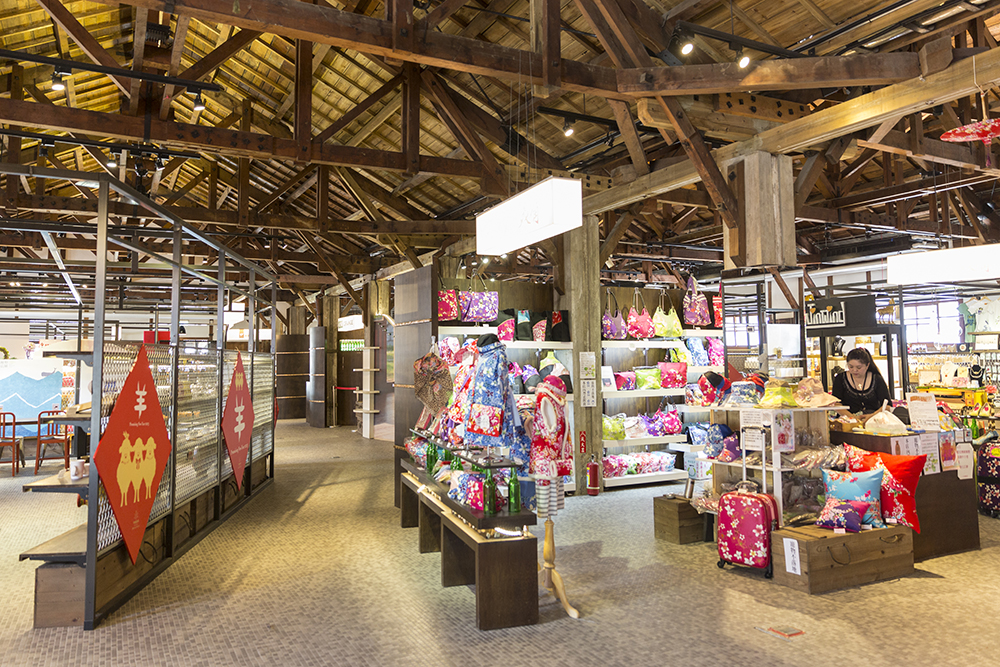 Info
A-Zone (Hualien Cultural and Creative Industries Park)
(花蓮文化創意產業園區)
Add: No. 144, Zhonghua Rd., Hualien City
(花蓮市中華路144號)
Tel: (03) 831-2111
Website: www.a-zone.com.tw
Golden Triangle Shopping District
The area around the old colonial-era railway station is the center of a triangle-shaped district formed by Zhongshan, Zhongzheng, and Zhonghua roads, in which you'll find stores catering to all your shopping needs. Since 2003, restaurants, cafés, drink stands, and shops of all kinds have popped up along the Old Railway Walkway, a small walkabout zone. The zone is closed to vehicle traffic, and is an excellent spot to stop for a rest and perhaps enjoy a light snack in the midst of the shopping portion of your trip through Hualien.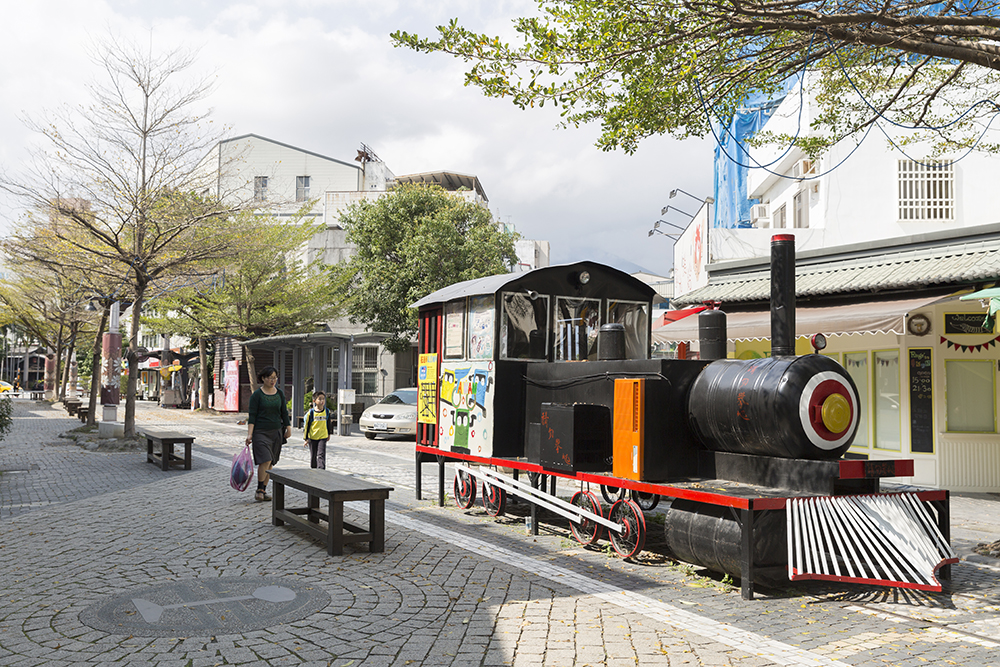 Time Secondhand Bookstore
Further north, on narrow Jianguo Road, near the intersection with Lane 125, stands a building with a yellow wood exterior built in the traditional Japanese style. Dating back over 60 years, the building houses the Time Secondhand Bookstore. The store, also a café and reading room, is filled with the pleasant, sweet scent of the pages of well-worn books.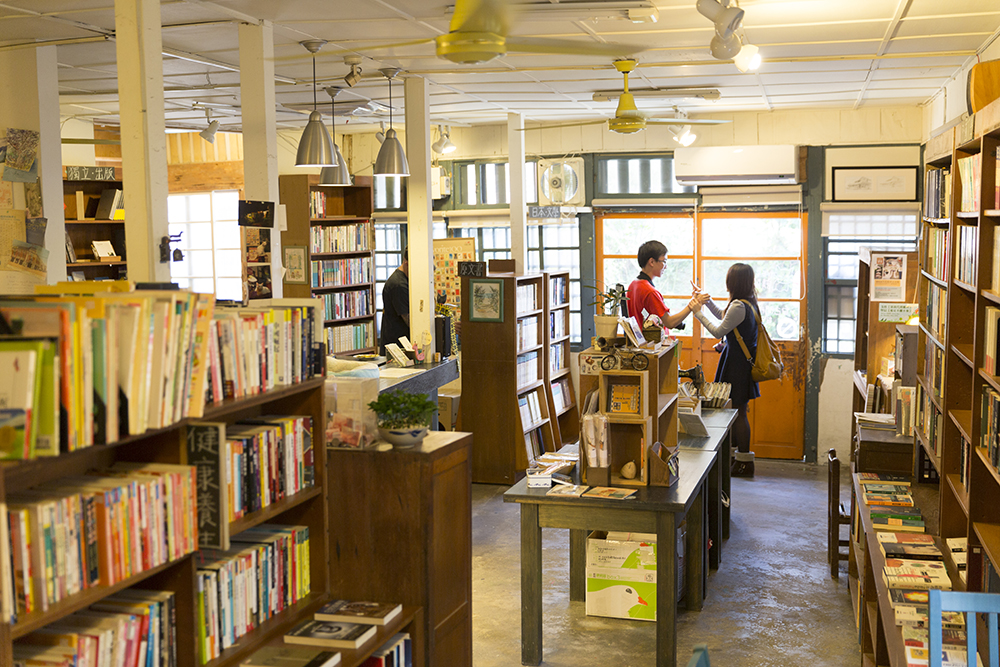 Though the focus is largely on Chinese-language literature, there is a shelf of English-language books for sale, with some old gems to be found. If you do happen to pick up a book or two, don't be surprised if you come across on old bookmark or train ticket tucked within the pages – such nostalgic treasures are placed at random inside the store's selections. The store is also home to a pair of friendly, sleepy cats, who love to lounge on the tables and chairs, taking up real estate in the patches of warm sunlight that pour in through wood-slat windows.
If you follow Jianguo Road west to the next intersection and then turn left, you'll find yourself on Fuxing Street, known by locals as "scallion pancake street." There is a cluster of vendors, one of which has been selling scallion pancakes, an old-time snack treat, from a blue truck for more than 45 years.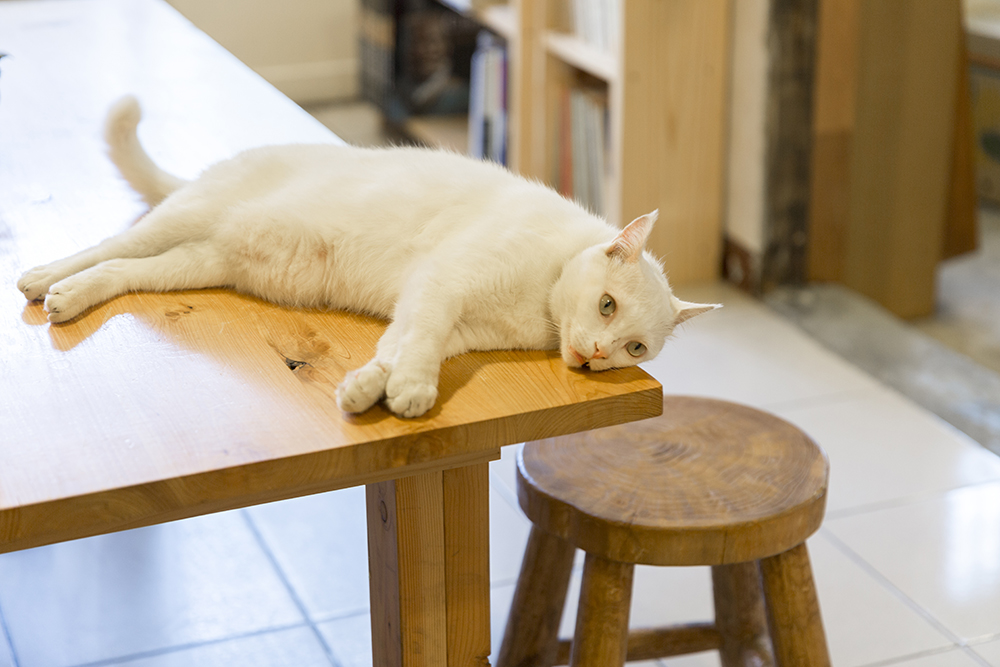 Info
Time Secondhand Bookstore
(時光二手書屋)
Add: No. 8, Jianguo Rd., Hualien City
(花蓮市建國路8號)
Tel: (03) 835-8312
Gongzheng Buns
What Daiji Bianshi is to wonton, Gongzheng Buns is to xiao long bao, or soup dumplings, and steamed dumplings. To find it, head to the intersection of Gongzheng Street and Zhongshan Road, and simply look for the lineup snaking its way out of the cloak of steam billowing from three ovens stacked high with circular wooden steaming trays.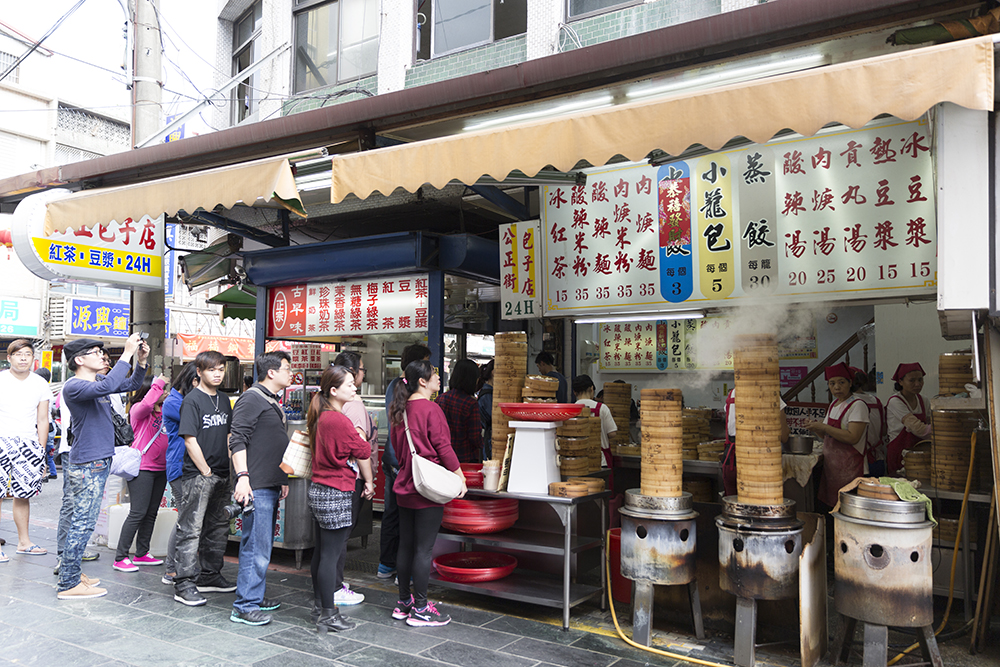 Twenty-four hours a day, seven days a week, soup dumplings so large they could be mistaken for steamed buns are prepared and sold for NT$5 a piece, while the steamed dumplings go for NT$30 for ten. To wash down the dumplings, the shop offers cups of red tea mixed with soy milk. Be warned – though you might think of dumplings as a snack, a few of these soup dumplings will leave you feeling very full indeed.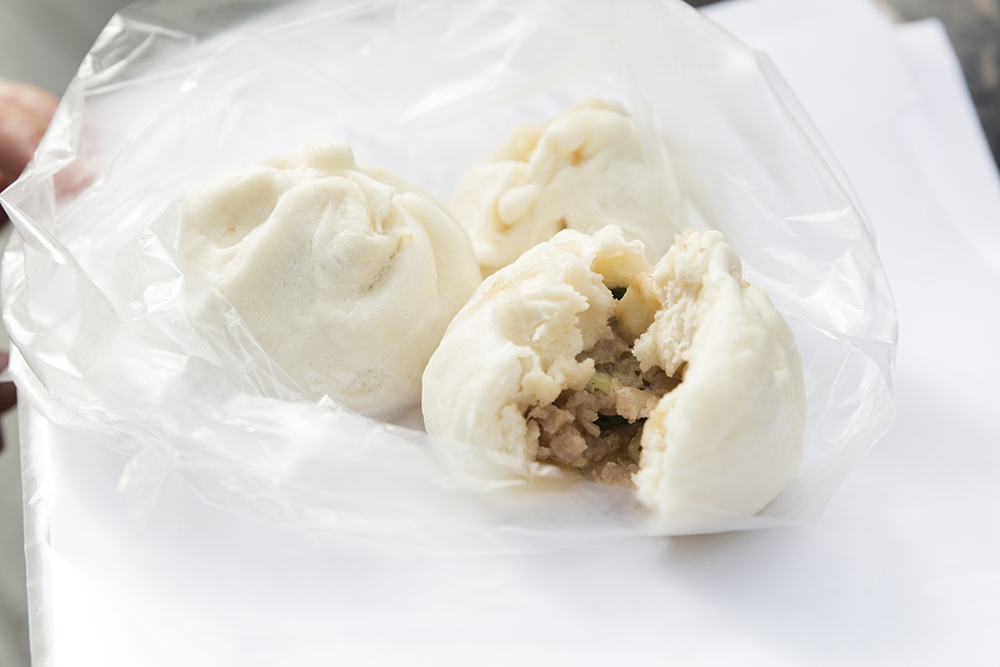 Info
Gongzheng Buns
(公正包子店)
Add: No. 199-2, Zhongshan Rd., Hualien City
(花蓮市中山路199之2號)
Tel: (03) 834-2933
Miao Kou Black Tea
This old-school teahouse serves up cups of black tea, almond tea, and plum tea, pumped down from vats on the second to the first floor serving area via double-layered steel tubes that keep the beverages cool even during Taiwan's notoriously hot summer months. Like Gongzheng Buns, Miao Kou Black Tea is open 24 hours a day, and has been around for decades. The place specializes in traditional Taiwanese breakfast fare, such as danbing (egg pancake) and luobogao (turnip cake), but the menu also includes pastries, desserts, and lunch and dinner options.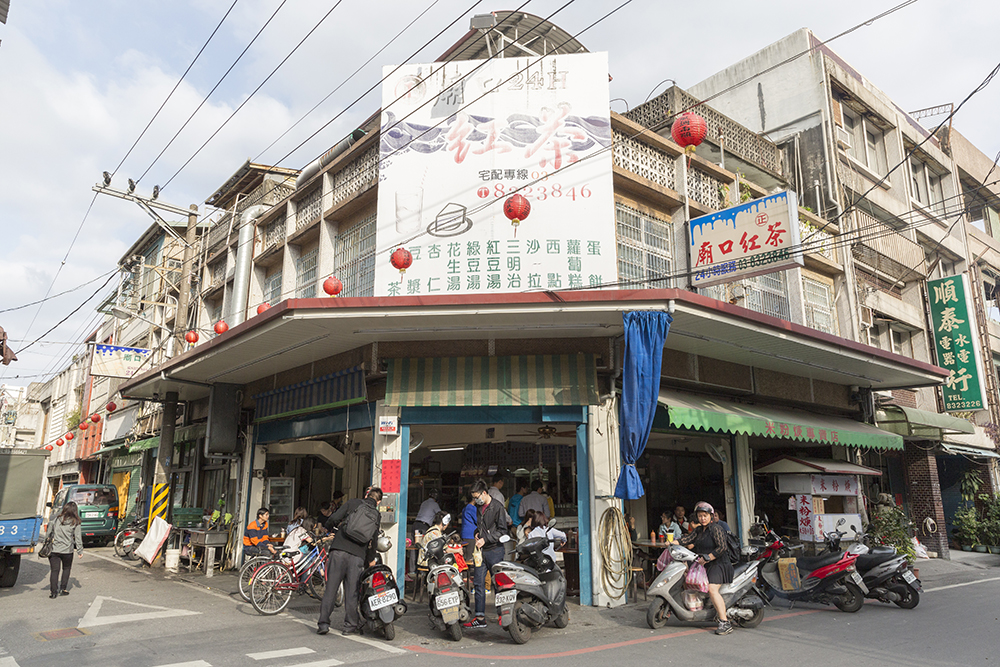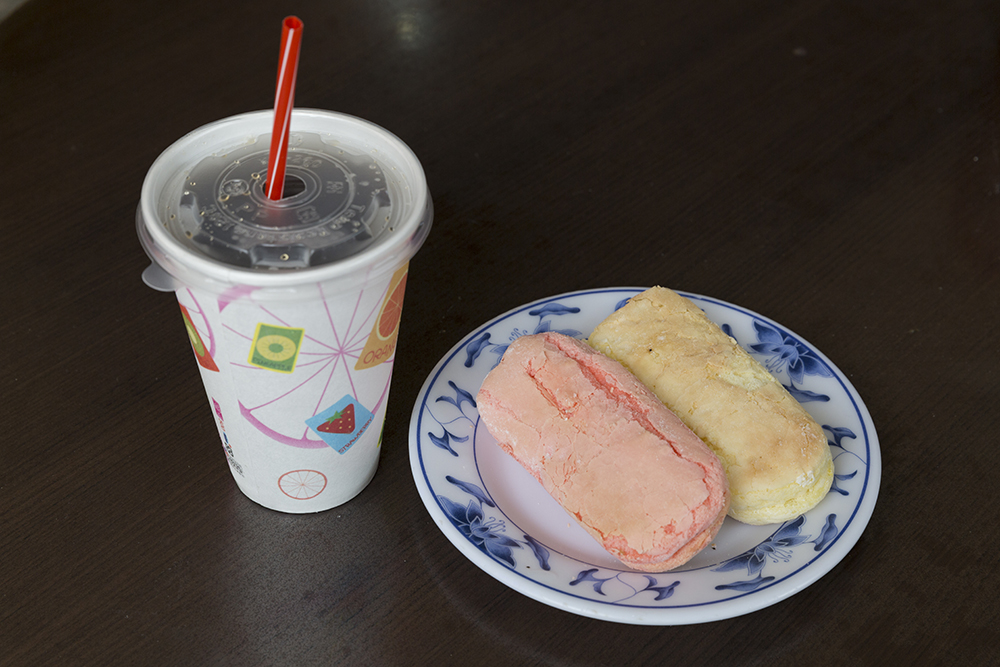 Located at the intersection of Ren'ai Road and Chenggong Street, the restaurant is across the street from Chenghuang Temple, named for the guardian deity of the city. The temple also houses a shrine to Koxinga, the famed general who drove the forces of the Dutch East India Company from Taiwan in the early 1660s.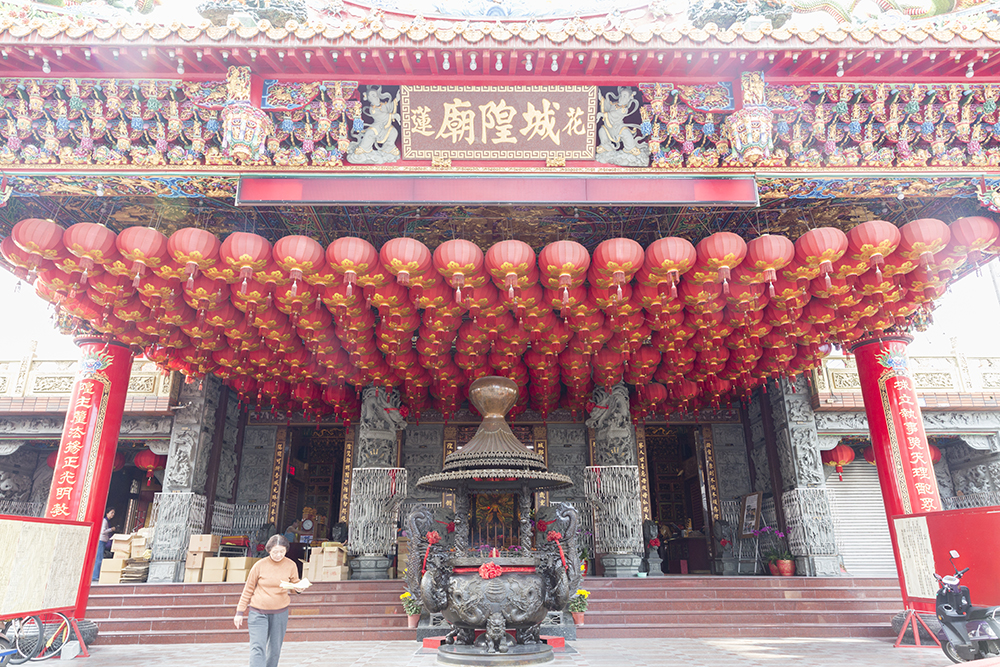 Info
Miao Kou Black Tea
(廟口紅茶)
Add: No. 218, Chenggong St., Hualien City
(花蓮市成功街218號)
Tel: (03) 832-3846
Stone Art Street
At the intersection of Bo'ai Street and Chongqing Road is this market square, in which stone art takes center stage. The tens of shops feature jade artworks, stone sculptures, glass-bead jewelry, and coral art, all made by local artists. Visitors have a chance to talk with the artists about their trade and life in Hualien, a place where many artists from around Taiwan have chosen to settle, drawn by its laid-back atmosphere and vibrant creative community.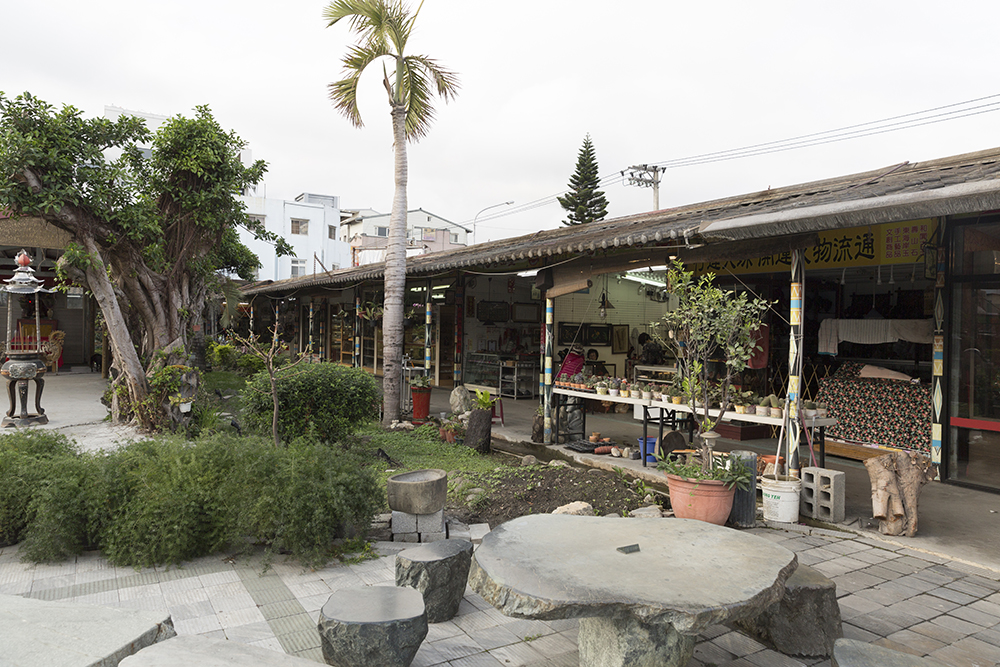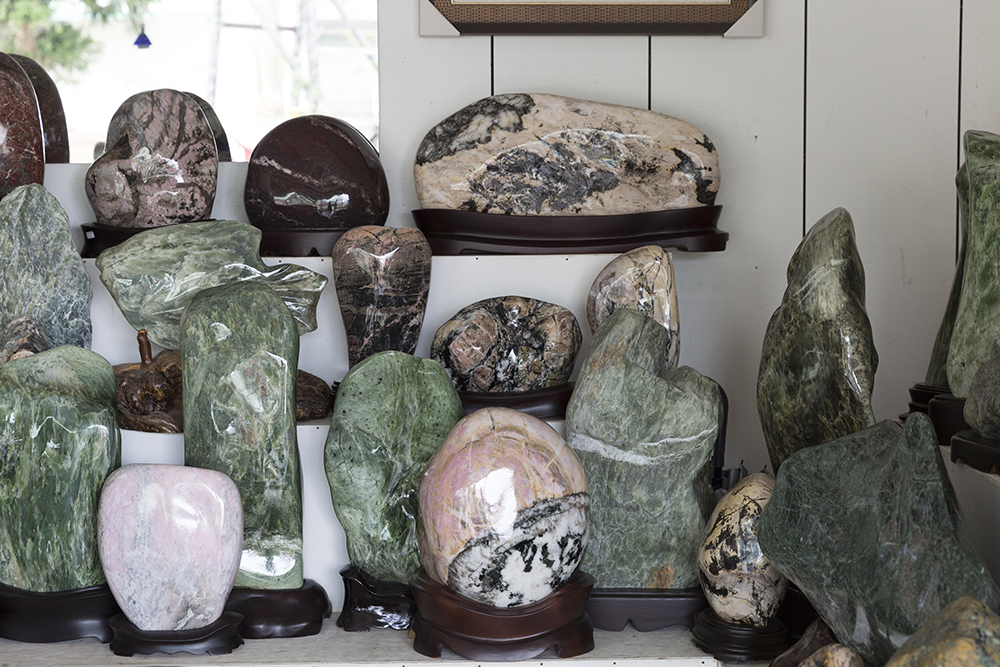 The market also features a stage on which performances of indigenous song and dance take place nightly at 7:30pm. Performers showcase traditional tribal dances and wear the ornate clothing of many of Taiwan's indigenous tribes – the traditional music is augmented with contemporary styling. Information on the histories and languages of the tribes is presented in a fun way that encourages audience participation, and for the big finale members of the audience are invited on stage with the performers to see if they can duplicate the moves of the skilled artists who work to preserve this vitally important aspect of Taiwan's history and culture.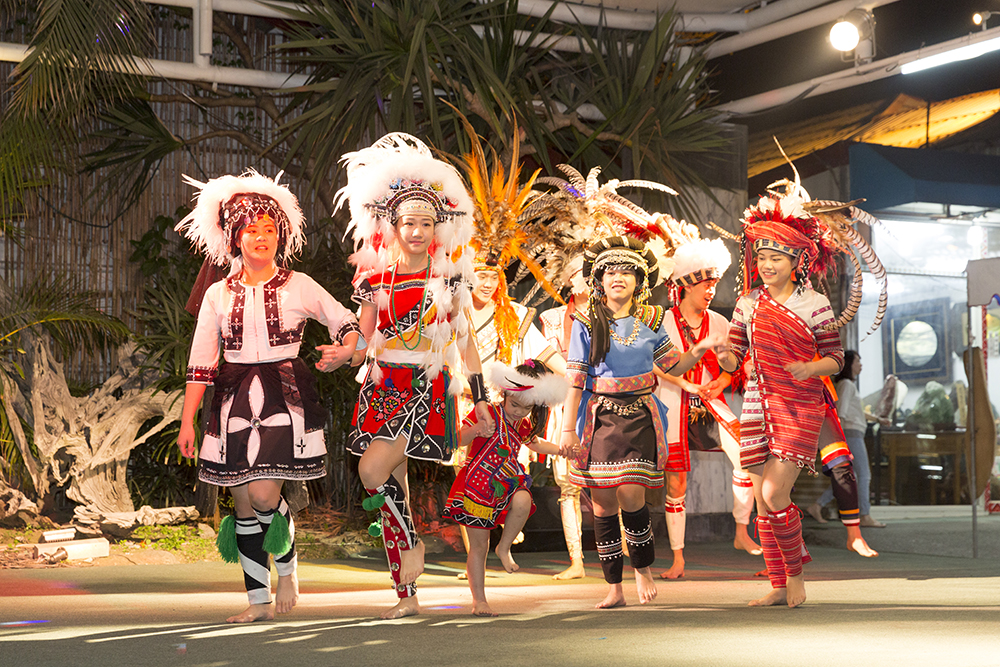 A Zhi Bao Handicrafts
This three-story enterprise is just down the road from Stone Art Street, at the intersection of Chongqing and Zhongshan roads. Once the headquarters of a newspaper, a transport company, and the local operations of China Airlines, respectively, today the building is home to what is part grocery store, part gift shop, and part teahouse/restaurant. Antiques adorn the walls and corners of every floor, with some for sale and others merely for display. If you're looking for local products – not just from Hualien, but from all over Taiwan – and need some souvenirs to bring back for yourself or others, this is the place to go.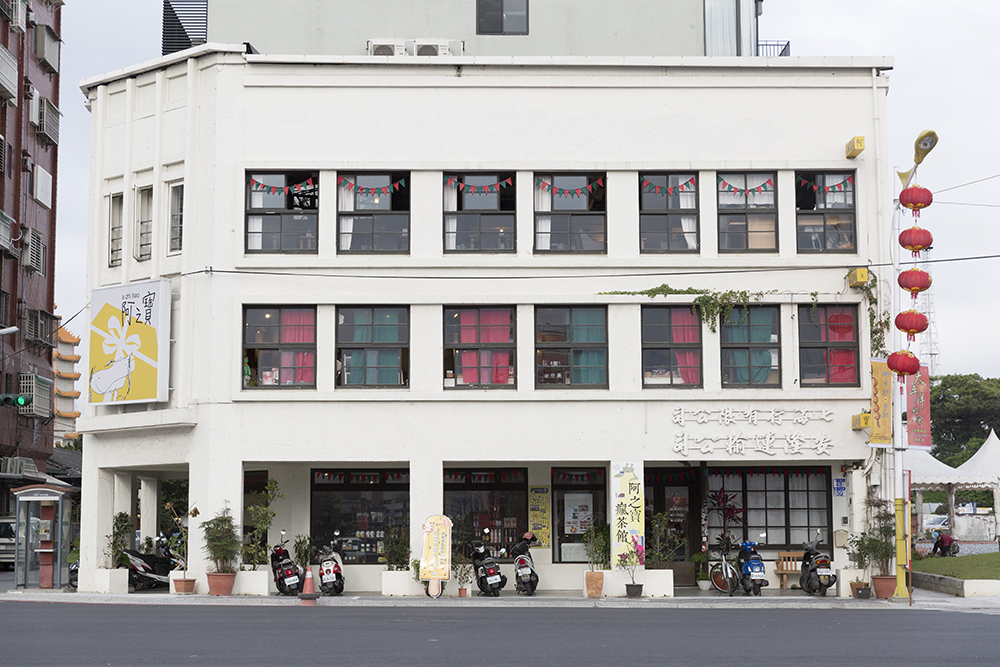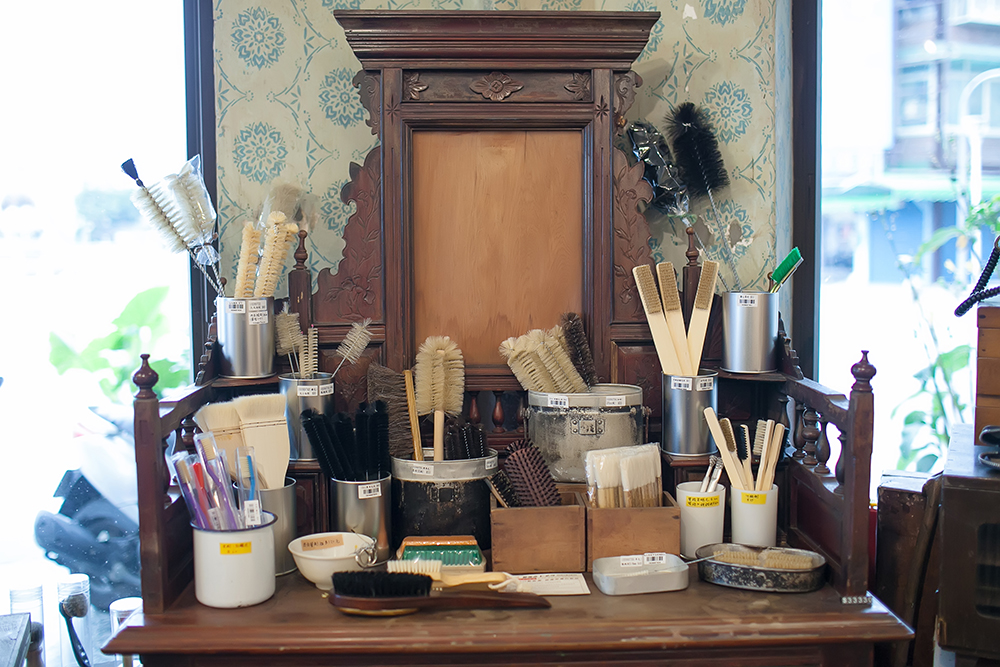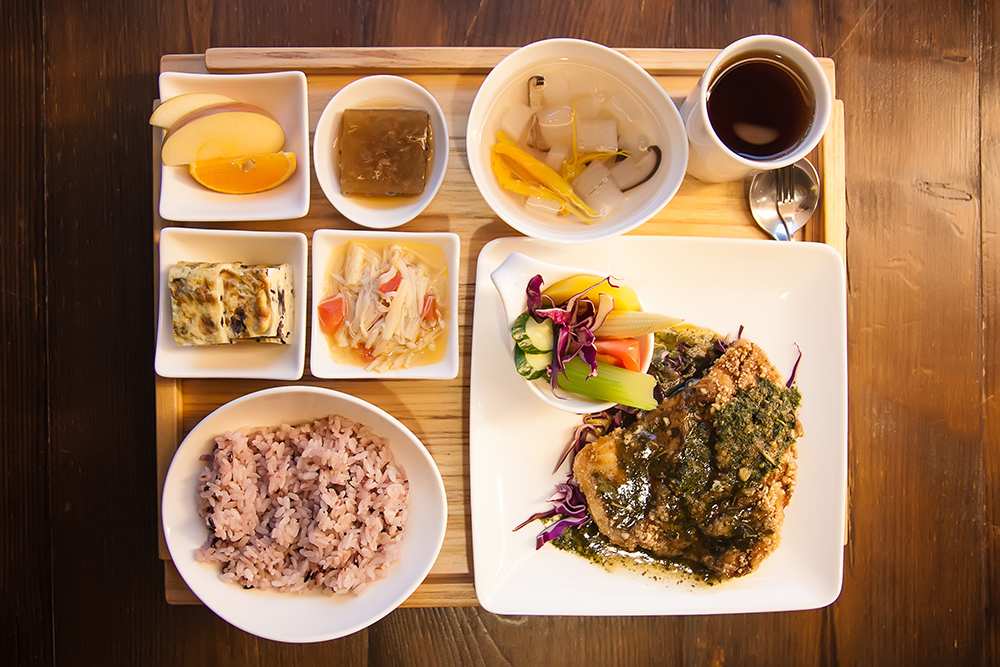 Info
A Zhi Bao Handicrafts
(阿之寶手創館)
Add: No.48, Zhongshan Rd., Hualien City
(花蓮市中山路48號)
Tel: (03) 835-6913
Hualien Hotel: Lishiuan International Hotel (麗軒國際飯店)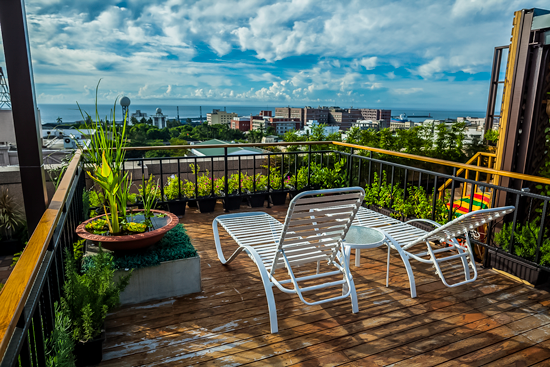 Add: No. 99-1, Zhongmei Rd., Hualien City (花蓮市中美路99-1號)
Tel: (03) 824-6898
Hualien Hotel: Hualien Toong Mao Resort Hotel (花蓮統茂渡假莊園)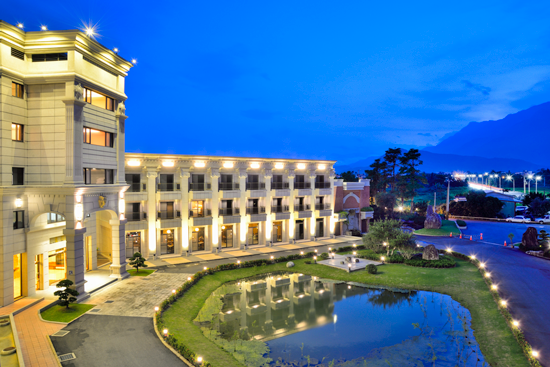 Add: No. 199, Sec. 2, Jifeng Rd., Ji'an Township, Hualien County (花蓮縣吉安鄉吉豐路二段199 號)
Tel: (03) 854-2111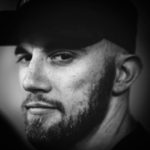 Joe Henley is a Taipei-based freelance writer, journalist, author, and musician. Originally from Saskatoon, Saskatchewan, he moved to Taiwan fresh out of journalism school in 2005. After a seven-year stint as an editor at a Taipei publishing firm, he decided to dedicate himself to freelancing full-time in 2012.