The Crowne Plaza Tainan — Great views and easy access to historic sites!
The first international-hotel-chain 5-star hotel to be established in Tainan City's Anping District, Crowne Plaza Tainan opened in September 2017. It stands on the south side of the mouth of Yanshui River, next to the 13-hectare Lakeside Waterbird Park, and faces the Taijiang National Park, which covers 39,310 hectares of land and sea. Offering stunning views and an ecological corridor, the hotel is not only blessed with abundant ecological resources, it is also ideally placed for guests who want to view the famously beautiful sunsets at Anping.
The hotel has 231 guestrooms, ranging from 37 to 170 square meters in size. To allow guests to conveniently tour Anping, adult and children's bicycles are provided free of charge. Ride along the Yanshui River embankment breathing in the fresh air or go further to Anping Fort to take a nostalgic trip back in time… among many other things. Enjoy all this historic district has to offer in a leisurely way!
Crowne Plaza Tainan (台南大員皇冠假日酒店)
Article about the Southwest Coast, including the Anping area
Old Villages, Breathtaking Sunsets, Traditional Culture, and Friendly People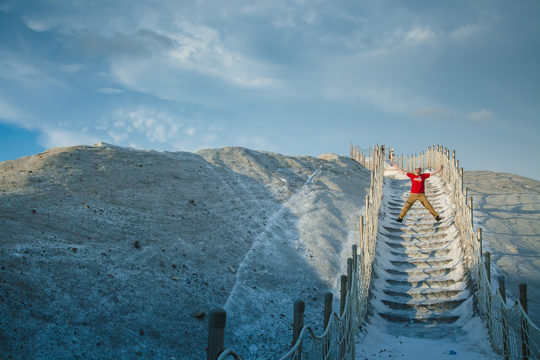 taiwaneverything.cc/2016/05/15/taiwans-charming-southwest-coast/