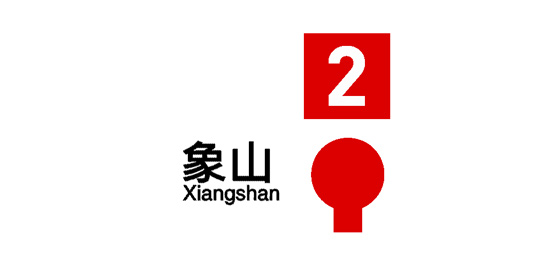 [This post will be updated if new information about places around the station comes available. 🙂 ]
Taipei Metro Tamsui-Xinyi Line

Among all lines of the Taipei Metro (MRT), the Tamsui-Xinyi Line passes the most popular places of interest for tourists. If you want to experience the old flavors of this modern city, visit the Old Street in Tamsui and the hot-spring district of Beitou; if you want to indulge in delicious night market snack food cuisine head to the Shilin Night Market, close to MRT Jiantan Station; and for window shopping, real shopping, and tasting fine cuisine, step off the MRT at Zhongshan, Dongmen, and in the Xinyi District and satisfy all your cravings!
Elephant Mountain (象山)
Lookout spots up on the Elephant Mountain Hiking Trail are popular places for Taipei night-view enjoyment. Posting "check-in" photos on social media with the Six Boulders, Taipei 101, and Taipei Basin as backdrop has become a "must-do tradition" for international tourists. As each day's sun sets and the lights dim, the urban streetscape is dyed in subtle, changing hues. The night scene, twinkling city lights below and sparkling stars above, creates a traveler-favorite Taipei scenic memory.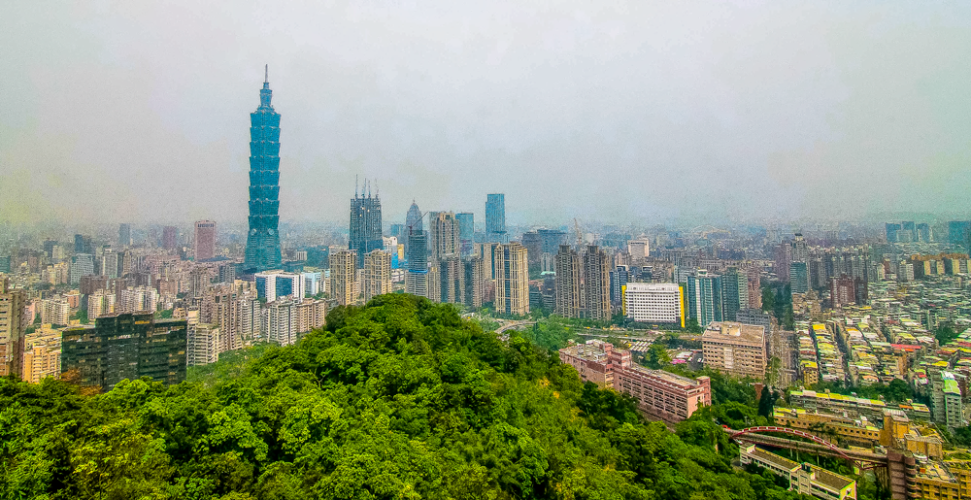 Getting there: From Exit 2 of MRT Xiangshan Station follow Lane 150 of Sec. 5, Xinyi Rd. to Alley 22 of the same lane. From the trailhead it's a walk of 15 to 20 minutes to the Six Boulders.
If you like Halal food, there is a Muslim-friendly restaurant not far from MRT Xiangshan Station, Arabian Nights BBQ & Curry Restaurant. Find out more about the restaurant in Dining at Halal-Restaurants in Taipei.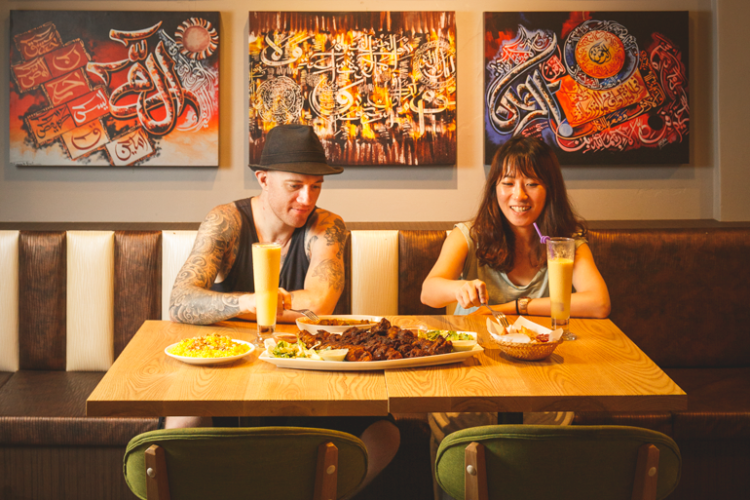 Chen Gen Zhao Cha
(陳根找茶)
Queues are constant at this popular breakfast shop, its Chinese egg pancake and French-style toast the big draws. The chewy cheese and bacon pancakes have crispy skins, and the French-style toast with cheese, ham, and tuna sings a sweet/sour taste medley. The house-special milk tea adds to the satisfaction.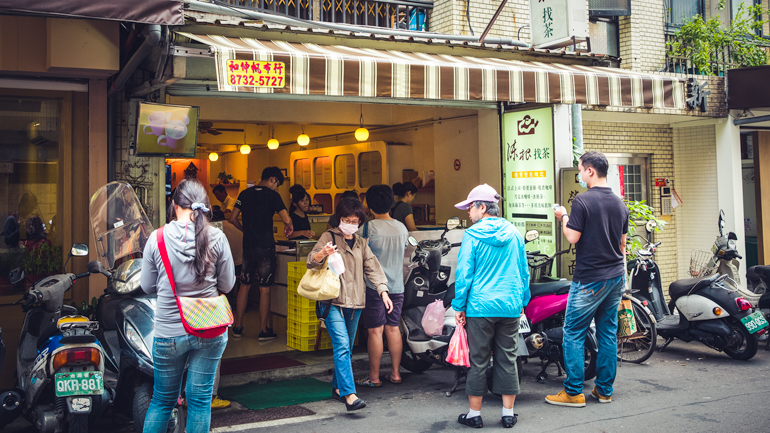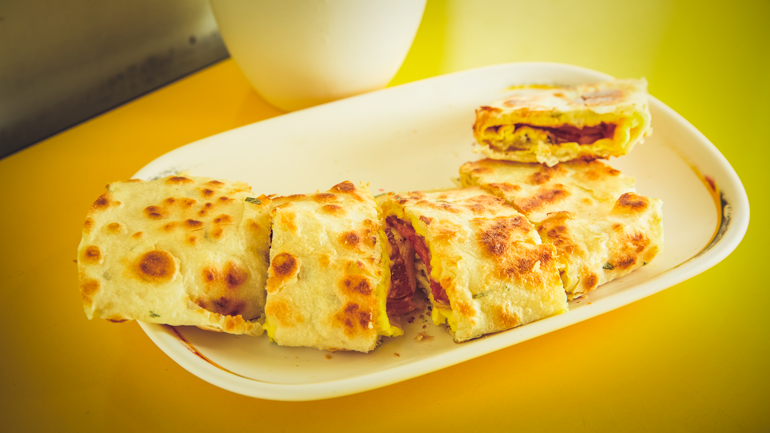 Add: No. 7, Ln. 391, Zhuangjing Rd., Taipei City
(台北市莊敬路391 巷7 號)
Tel: (02) 2725-3696 (Closed on Monday)
Zha Nan Taiwan Bistro
(渣男 Taiwan Bistro)
The classic old-style music, patterned window grills, and Hakka-fabric lamps bring great nostalgic ambience to this Taiwanese-style pub. The fare is primarily luwei (soy-braised foods) and savory snacks. Alcohol prices are moderate, and beyond beers, wines, and whiskies, special mixed drinks bring added flair.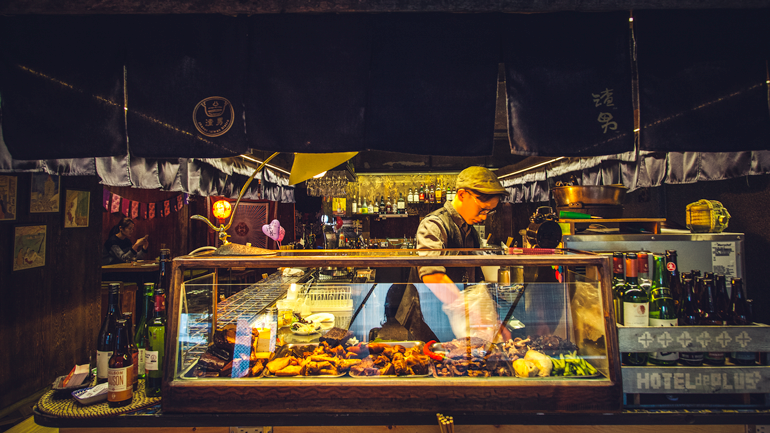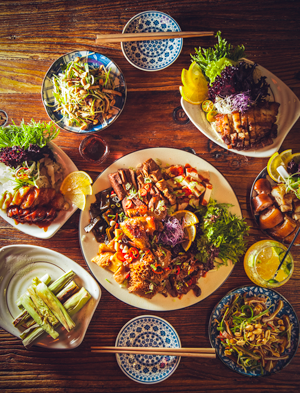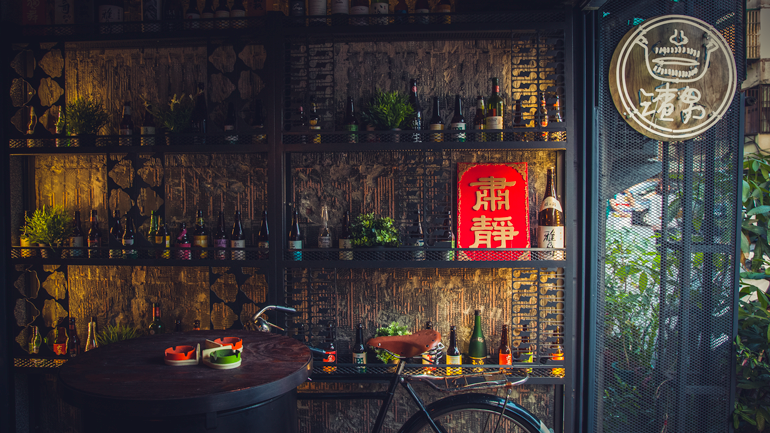 Add: No. 12, Aly 315, Ln. 150, Sec. 5, Xinyi Rd., Taipei City
(台北市信義路 5 段 150 巷 315 弄 12 號)
Tel: (02) 2720-9820
Letterpress Tea House
(無事生活 活版印刷小茶館)
This establishment combines tea arts, floral art, and printing. Enjoy tea and refreshments
on-site, then select premium packaged teas to take home. As well, enjoy art-theme exhibits
and tea ceremony, flower arrangement, and other experience classes celebrating the joys of
slow living.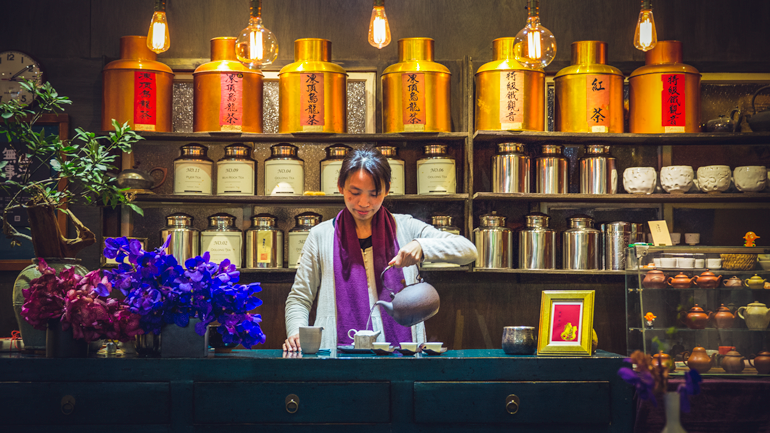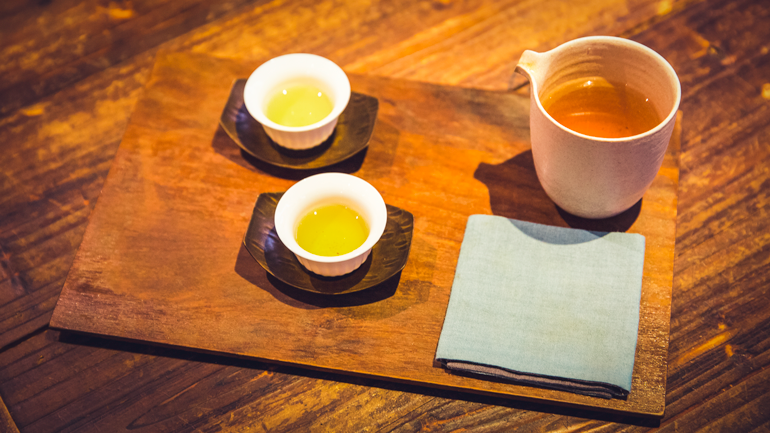 Add: No. 461, Wuxing St., Taipei City (closed on Monday and Tuesday)
(台北市吳興街461 號)
Tel: (02) 2720-5070
FB: https://www.facebook.com/letterpress.teahouse/
Wu Pao Chun Bakery
(吳寶春店)
The eponymous flagship outlet of master baker Wu Pao Chun was opened after he won the Bakery World Cup. On the shelves more than 10 types of bread from around the world can be seen. The bakery emphasizes Taiwan-sourced ingredients, and all items are same-day baked. Another highlight is the "Bread Culture Salon" seated area serving afternoon tea with bread-focused meals.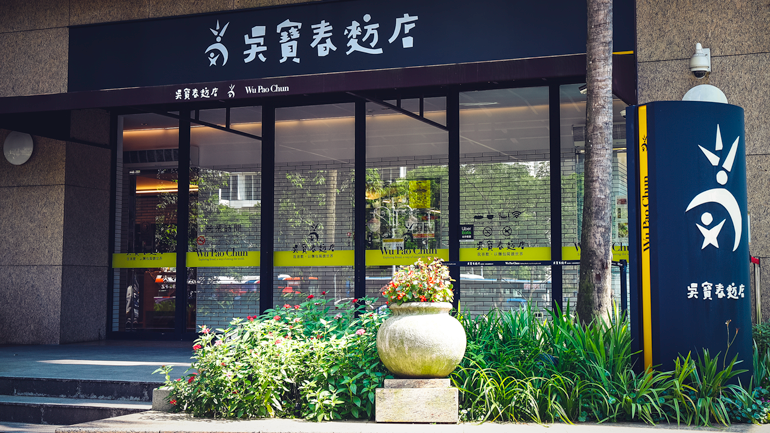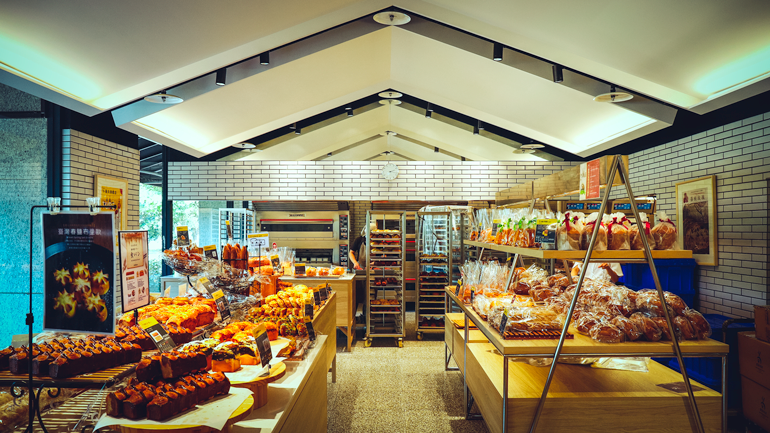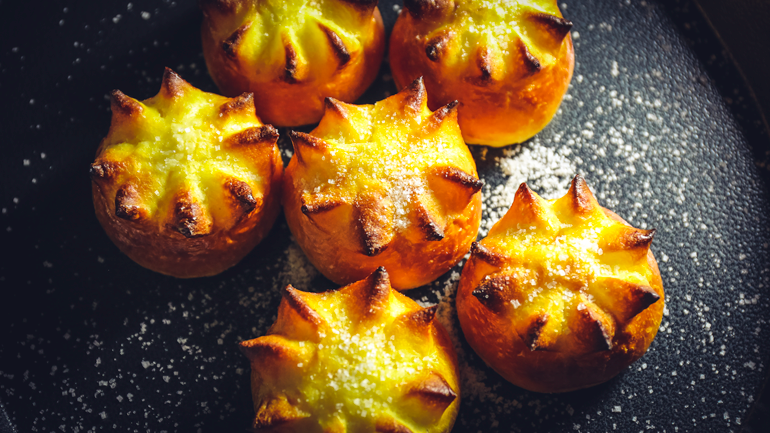 (Taipei Xinyi Flagship Store)
Add: No. 124/126, Sec. 5, Xinyi Rd., Taipei City
(台北市信義路5 段124、126 號)
Tel: (02) 2723-5520
Website: www.wupaochun.com
Guen Lung Tuan
Tea is a family affair at Guen Lung Tuan, a modern spin on the traditional tea shop/teahouse. Adorning the walls of this establishment are photographs of the owner's family, which has been growing tea in central Taiwan's Nantou County for several generations.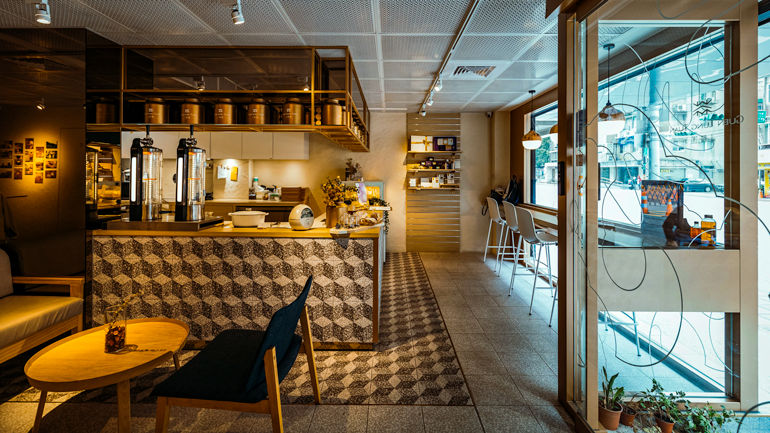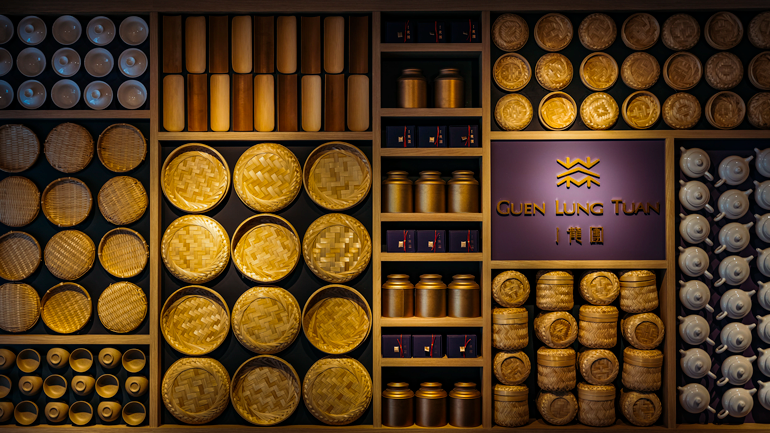 Now, with the younger generation at the helm, Guen Lung Tuan is evolving. The teas served, light and refreshing, take on new character with the help of a carbonation machine. Originally used in the beer-brewing process, the machine adds sparkling fizz in a series of delectable teas reminiscent of champagne called Sparkling Chi Tea.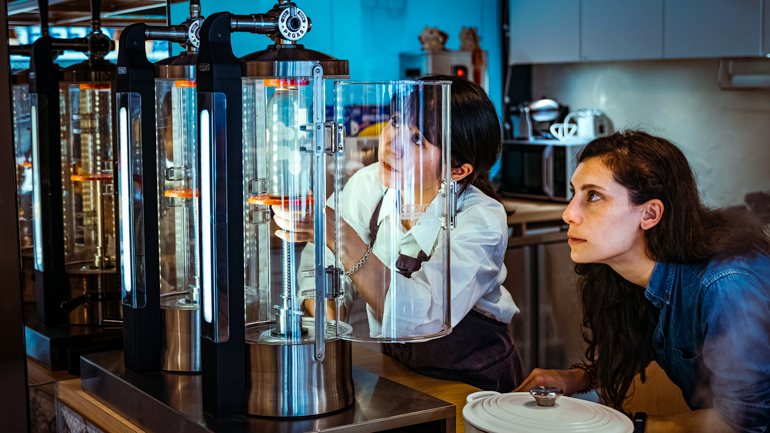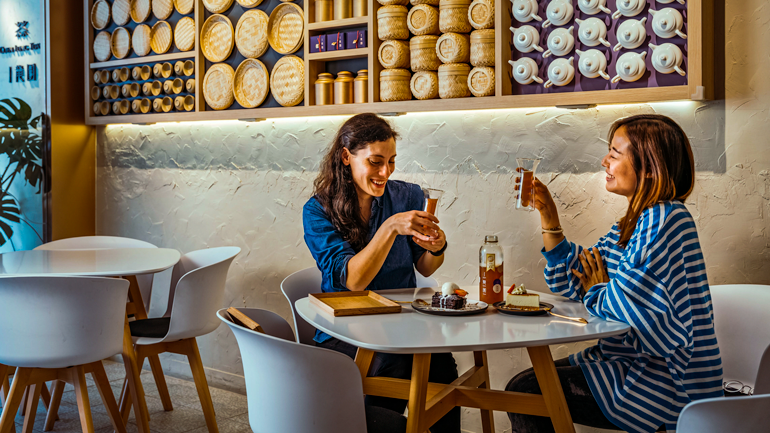 Other Guen Lung Tuan offerings reflect the proprietor's belief in the importance of respecting Mother Nature in the process of growing, processing, and serving tea. While the teas of the Sparkling Chi Tea series represents chi/qi, or air/vital energy, teas of the Essence Tea series represent water. These teas have a pure, invigorating taste due to the high quality of the water used.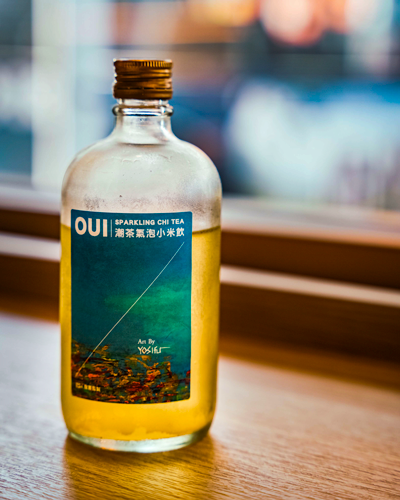 Teas of the Concentrated Tea series represent wine. They don't contain alcohol, but have a rich, full-bodied taste that goes perfectly with the shop's various cakes and desserts, creating an excellent afternoon tea experience.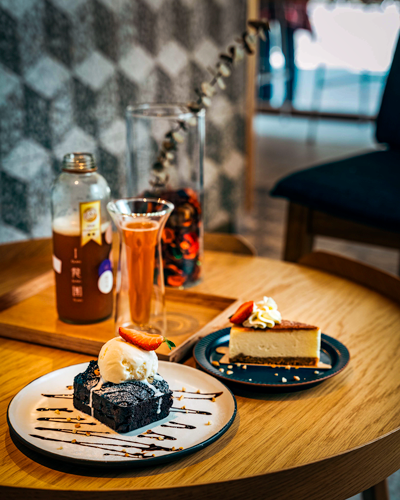 Guen Lung Tuan's wide tea selection, which includes traditional favorites such as Oriental Beauty, black tea, and oolong, are freshly prepared with water boiled on a hot plate right in front of guests – and poured with care. The staff is vastly knowledgeable, experts in choosing the correct temperature for each type of tea brewed. They create an experience that's part artistic expression and part science.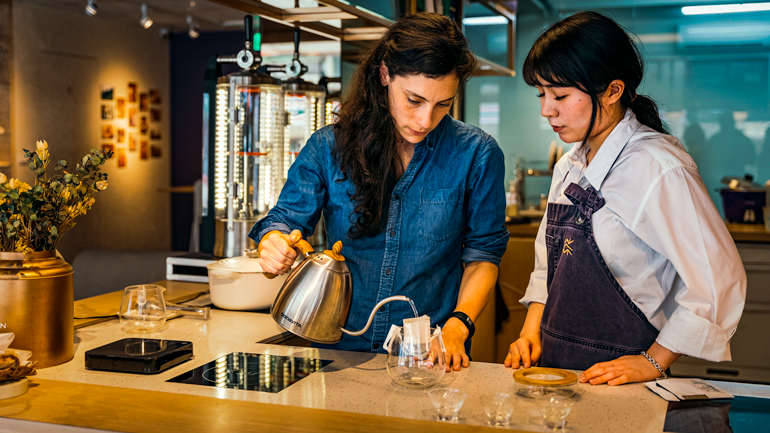 Guen Lung Tuan (丨龍團)
Add: No. 32, Sec. 6, Xinyi Rd., Xinyi Dist., Taipei City
(台北市信義區信義路六段32號)
Tel: (02) 2727-2292
Website: www.guenlungtuan.com