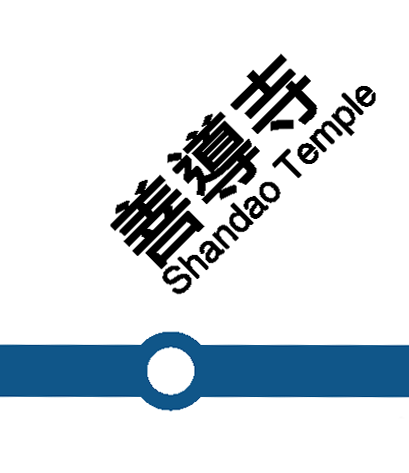 [This post will be updated if new information about places around the station comes available. 🙂 ]
The Guesthouse (請客樓)
Info added on October 28, 2021
The Guest House serves Huaiyang and Sichuanese cuisine, with selections from other regional Chinese cuisines. It is located in Zhongzheng District, inside the Sheraton Grand Taipei Hotel. The nearest Taipei Metro stop is MRT Shandao Temple Station. More info.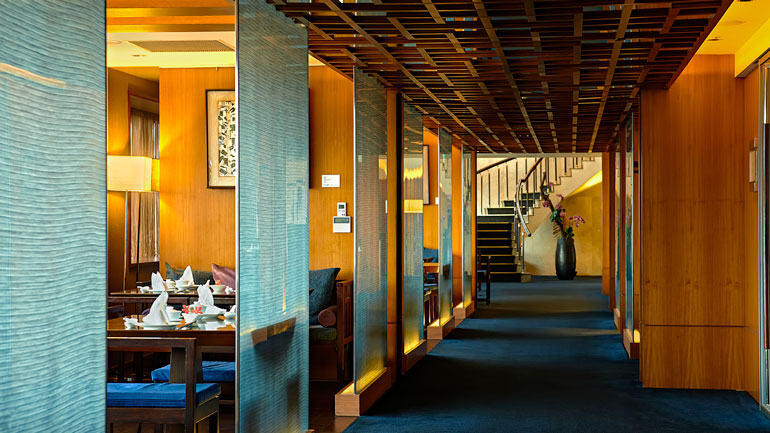 The Guesthouse
(請客樓)
Tel: (02) 2321-1818
Add: No. 12, Sec. 1, Zhongxiao E. Rd., Zhongzheng Dist., Taipei City
(台北市中正區忠孝東路一段12號)
Website: www.sheratongrandtaipei.com
Michelin Guide Entry:
guide.michelin.com/tw/en/taipei-region/taipei/restaurant/the-guest-house
Taipei Artist Village (台北國際藝術村)
This four-story building is home to artist-in-residence studios and living quarters. Special exhibits are periodically staged in the first-floor Barry Room, where visitors can also enjoy good food and coffee as well as showcased artworks and musical performances. The studios are opened for public visit in the spring and autumn, letting visitors meet and interact with the artists.
Add: No. 7, Beiping E. Rd., Taipei City
(台北市中正區北平東路7號)
Tel: (02) 3393-7377 (Closed on Mon.)
Website: www.artistvillage.org
Tanhou (天和鮮物)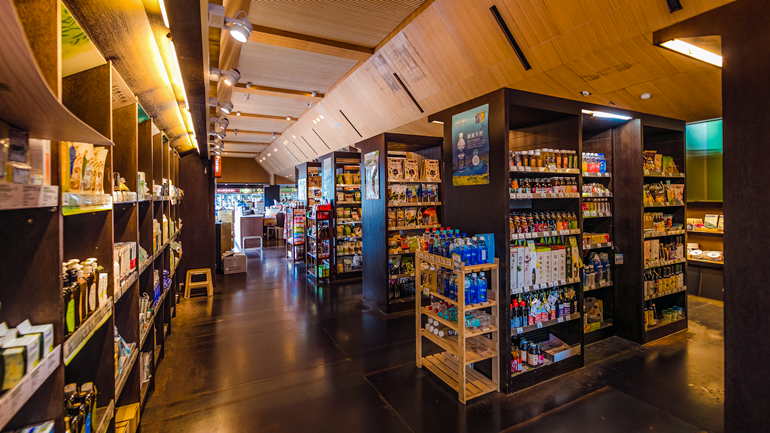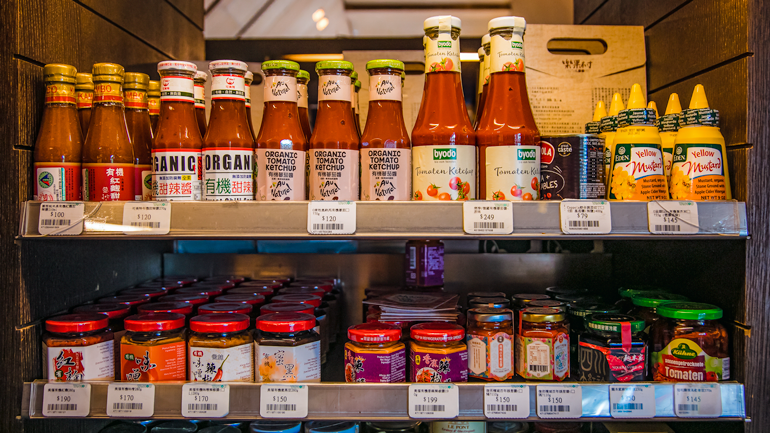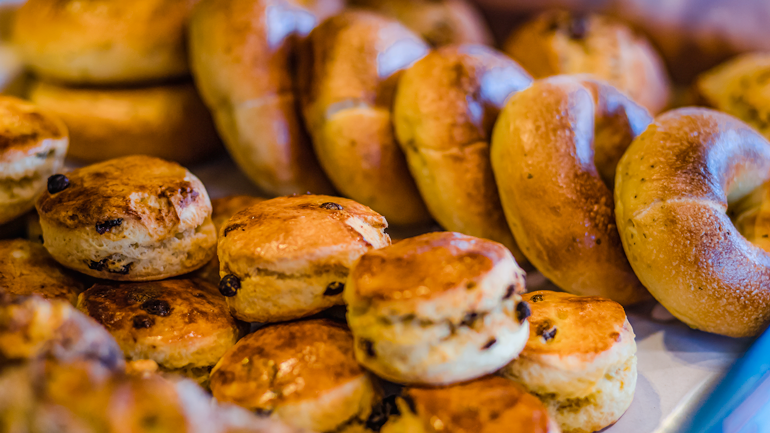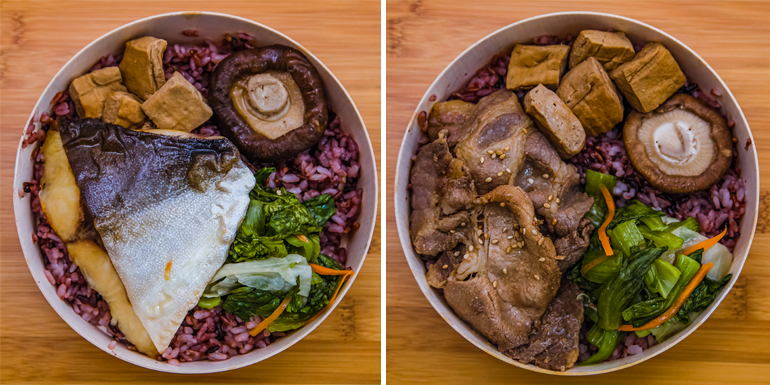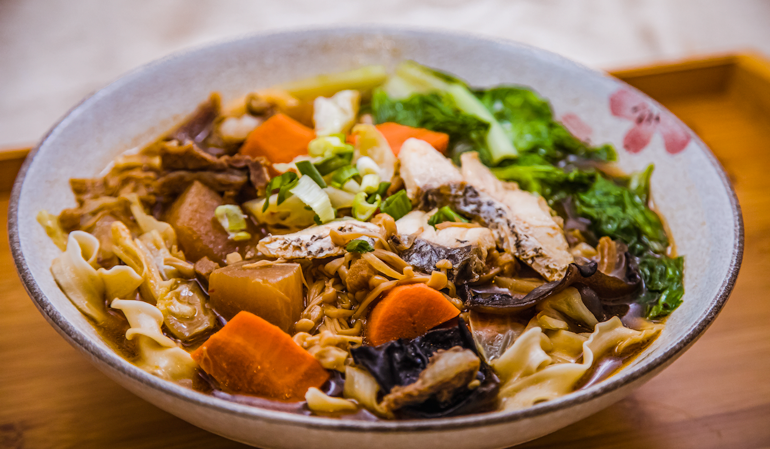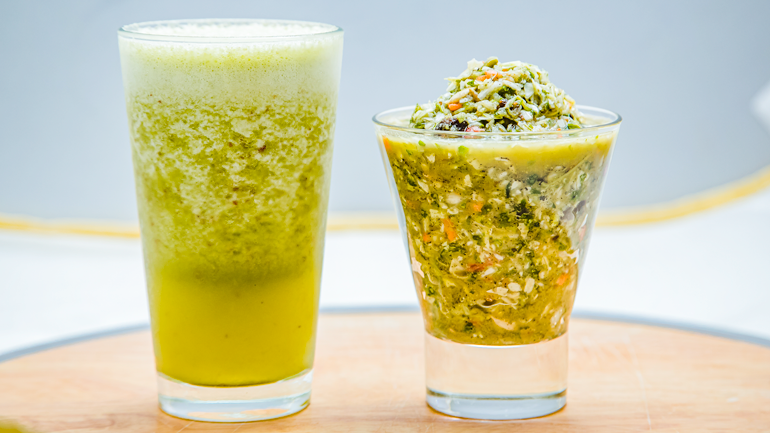 Add: No. 30, Beiping E. Rd., Zhongzheng Dis+trict, Taipei City
(台北市中正區北平東路30號)
Tel: (02) 2351-6268
Website: shop.thofood.com
Fu Hang Soy Milk (阜杭豆漿)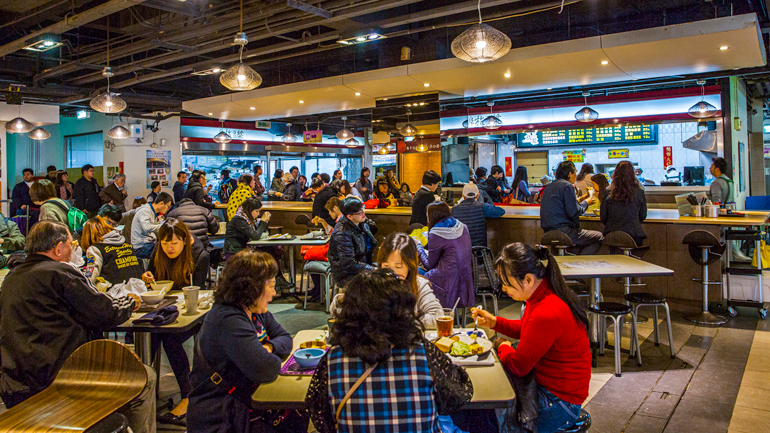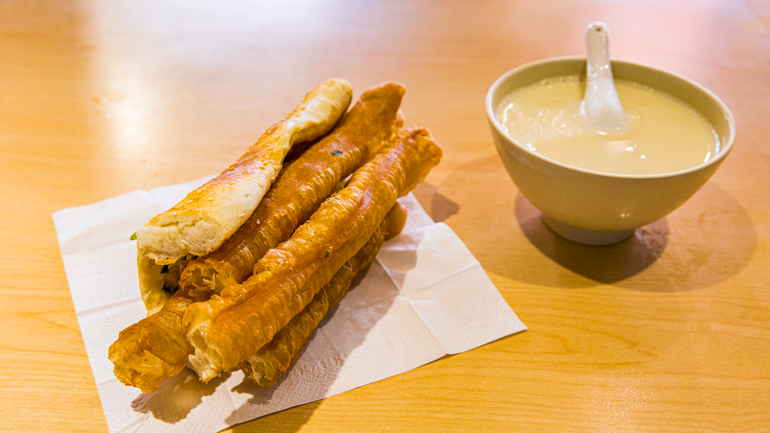 Read more here.
Fu Hang Soy Milk
(阜杭豆漿)
Tel: (02) 2392-2175
Add: 2F, No. 108, Sec. 1, Zhongxiao E. Rd., Taipei City
(台北市中正區忠孝東路一段108號2F )
Website: www.facebook.com/pages/華山市場-阜杭豆漿/154088941341874
Shuang Yue Food
(雙月食品社)
Tel: (02) 3393-8953
Add: No. 6-2, Qingdao E. Rd., Taipei City
(台北市中正區青島東路6-2號 )
Website: www.facebook.com/ShuangYueFood/
Serenity Restaurant
(祥和蔬食精緻料理)
Tel: (02) 2357-0377
Add: No.1, 1st Ln., Zhenjiang St., Taipei City
(台北市中正區鎮江街1巷1號)
Website: www.facebook.com/祥和蔬食精緻料理-150213121698503/