[This post will be updated if new information about places around the station comes available. 🙂 ]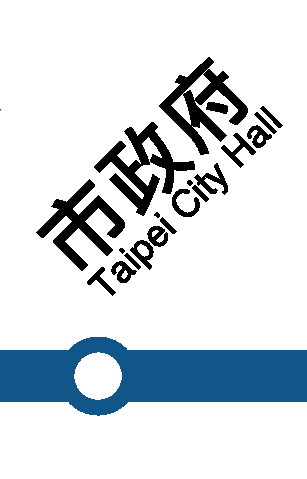 BaganHood
Info added on March 10, 2022
BaganHood's founding duo – Carrie and Eric – aren't interested in preaching to the choir (or preaching at all for that matter). Their vision is to create a place where a devoted carnivore could stumble in oblivious to the absence of meat and leave satisfied, possibly still none the wiser that the meal they'd just tucked into was entirely plant-derived. Read more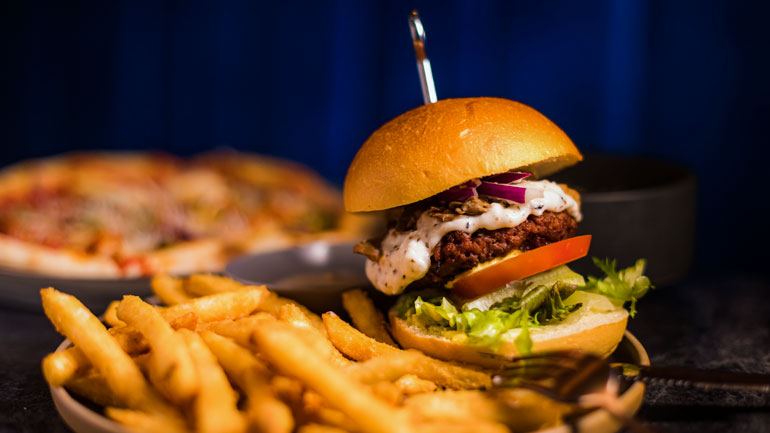 Dayung's
Info added on July 14, 2021
A business that was started in Changhua way back in 2001, Dayung's celebrates its 20th anniversary this year. Having grown from a small fruit stand on the streets of this central Taiwan city into a multinational company with locations in mainland China, the United States, Cambodia, and island-wide in Taiwan, Dayung's is the quintessential success story. Founded by the children of fruit farmers, the company firmly sticks to its roots, using only locally grown fruits from small farms. To ensure the best quality of its products, Dayung's also implements strict quality control to ensure that only healthful produce that has been naturally grown is used. Its multilevel Taipei flagship branch, located just a short walk from MRT Taipei City Hall Station (Exit 4), is impeccably decorated in retro fashion, with bright-green tiles and comfortable wooden seats. The smell of egg cakes hits you as soon as you enter the shop, and it only gets more delicious from there. The egg cakes are stuffed with chocolate or sesame, making them the perfect accompaniment to Dayung's wide range of freshly-made fruit concoctions.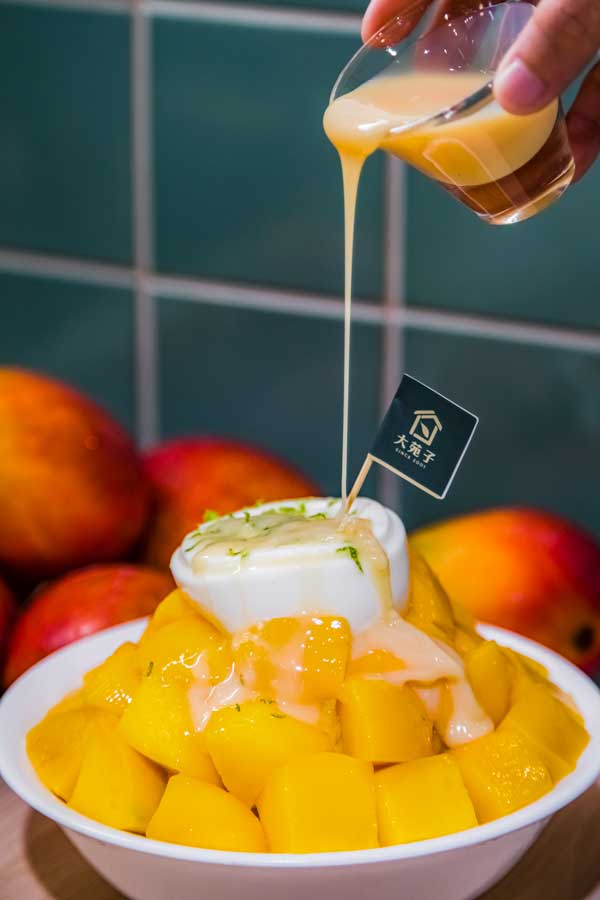 Like mad scientists, the artisans at Dayung's have managed to make some of the most interesting combinations of fruits and desserts I've ever had. Their Frozen Yoghurt with Plum Tomato has a unique, tart taste, plum and tomato unexpectedly working perfectly together. The Mango Smoothie Double Double, the shop's specialty, is a rich and thick mango slush topped with chunks of sweet and juicy mango. Mangoes are in season during the summer, and there's no better way to enjoy them than in the form of mango shaved ice, topped with panna cotta and dripping with a sweet condensed sauce. End your visit with some refreshing Pineapple Green Tea, the perfect takeout for when you're on the go exploring the city's lively East District.
Dayung's
(大苑子)
Tel: (02) 2768-0900
Add: No. 139, Sec. 5, Zhongxiao E. Rd., Xinyi District, Taipei City (City Hall Dream Branch)
(台北市信義區忠孝東路五段139號) (市府夢想店)
Website (Chinese)
Hermit's Hut (三徑就荒)
Info added on March 11, 2020
This small, minimalist-design tea shop located in the Xinyi District invites you to take a deep breath and relax. Started by a tea collector, Hermit's Hut is a paradise for lovers of rare teas, brewed the traditional way. The focus here is on the experience and enjoyment of tea, hence the modest and simple décor of the shop. Visitors to Hermit's Hut are instructed in the delicate steps of the tea ceremony and offered advice on the best type of tea to choose, based on taste preferences. There are 36 teas to choose from, hand-selected by a team of tea enthusiasts. Many of the choices – such as tea made from a single, hundred-year-old tree – are the true definition of "limited edition." Teas are seasonally selected, and the ever-changing lineup makes Hermit's Hut a fantastic place for a repeat visit, while the uniqueness of the teas makes for a one-of-a-kind tea experience as well. For those looking to gift tea to family and friends, Hermit's Hut also sells tea online.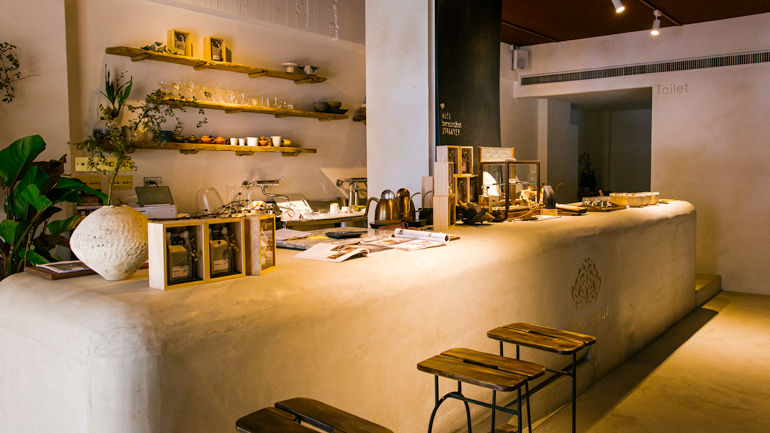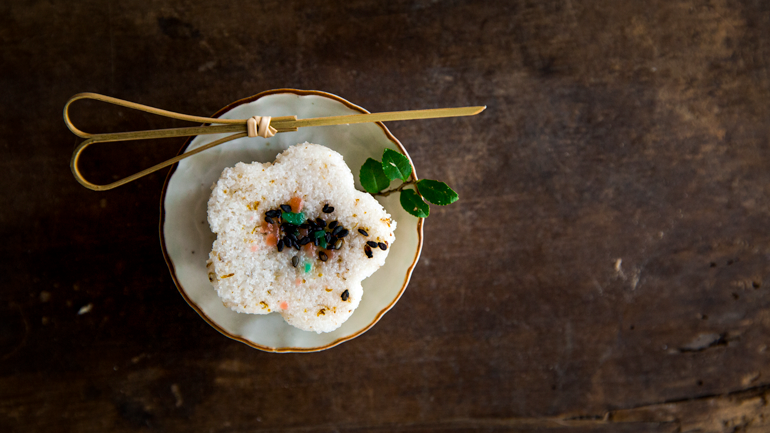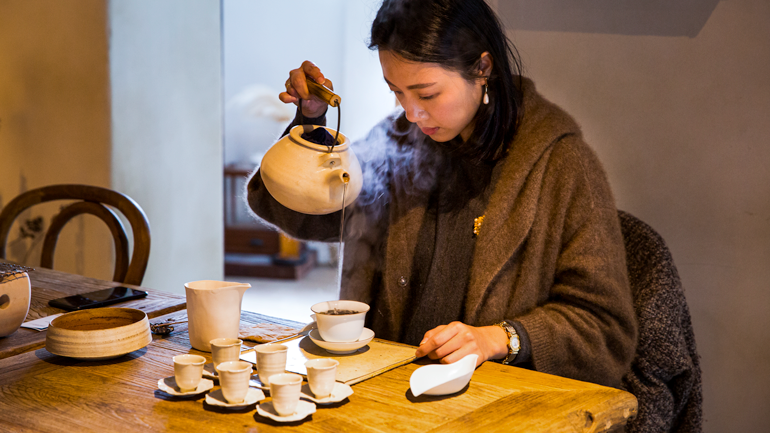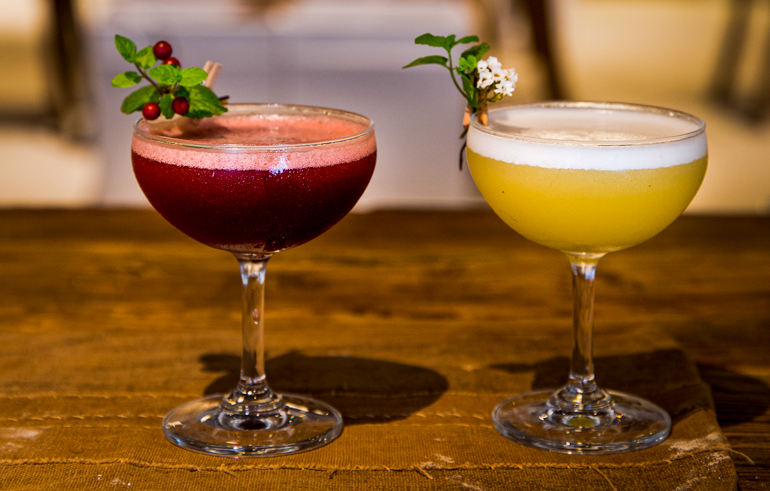 Hermit's Hut (三徑就荒)
Add: No. 15, Aly. 46, Ln. 553, Sec. 4, Zhongxiao E. Rd., Xinyi Dist., Taipei City
(台北市信義區忠孝東路四段553巷46弄15號)
Tel: (02) 2746-6929
Website: www.hermits-hut.com
New Year Eve Party & Fireworks
Head to the plaza facing Taipei City Hall for the annual Taipei New Year's Eve Countdown Party, bringing in the new year together with big-name pop stars. The celebration ends with the Taipei 101 Fireworks Show, rated among Taiwan's biggest annual happenings, widely covered by international media. The fireworks is a world-class New Year's Eve highlight event, along with the night's special-effects lighting and music performances creating a "must-do" experience.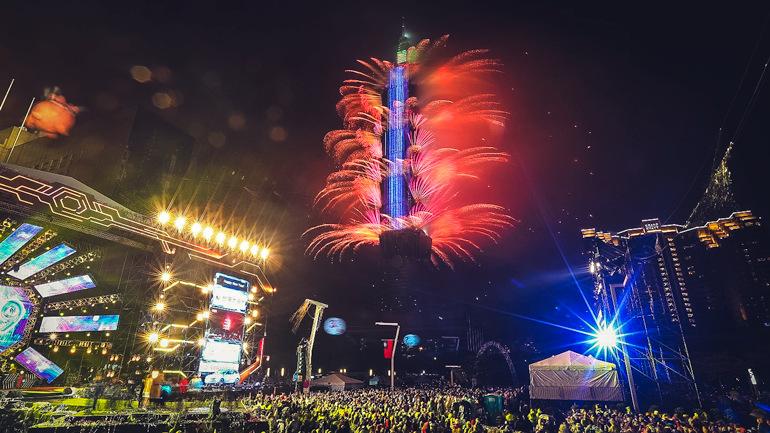 Location: Citizen Plaza in front of Taipei City Hall
Caramel Park
Caramelized ice or ice cream scoops served on fruit (pineapple/honeydew melon) and caramelized ice with tapioca, sweet-potato balls, and herbal jelly; also fresh-fruit juices and smoothies.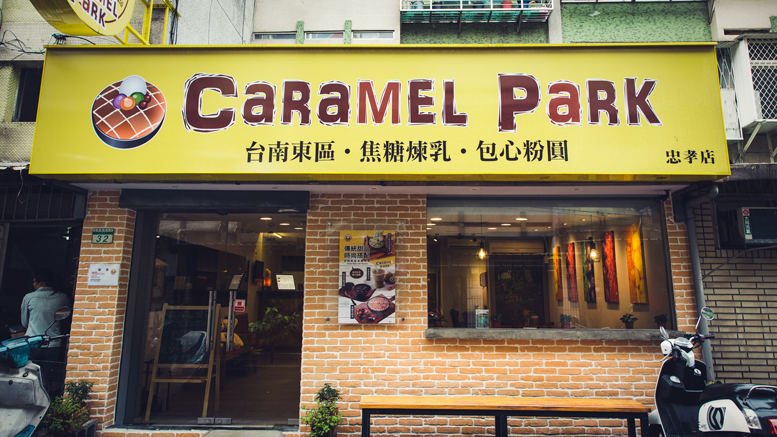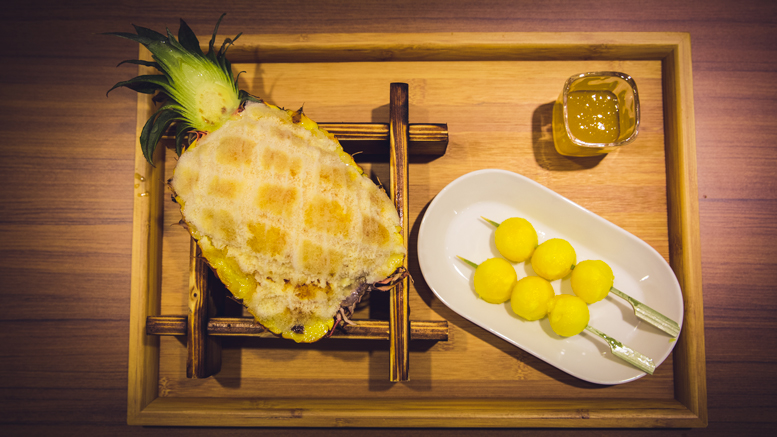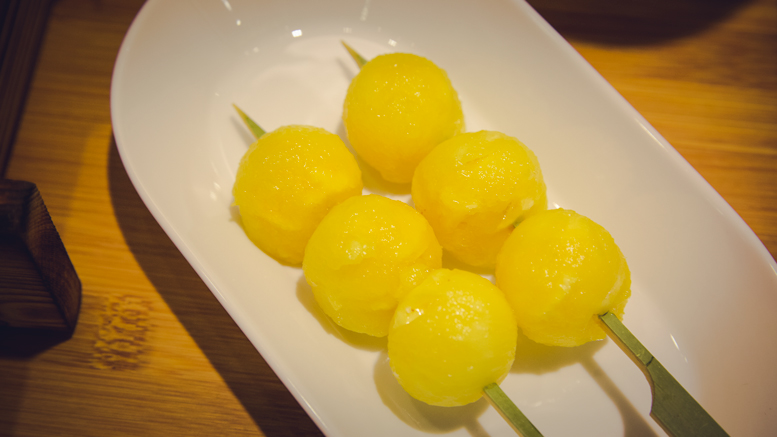 Caramel Park
(焦糖公園)
Tel: (02) 2766-6969
Add: No. 32, Alley 3, Lane 71, Sec. 5, Zhongxiao E. Rd., Xinyi Dist., Taipei City
(台北市信義區忠孝東路五段71巷3弄32號 )
Website: www.facebook.com/caramelpark
Paradise Dynasty (樂天皇朝台灣)
Paradise Dynasty offers eight types of xiaolongbao, each with its own flavor and color: original (white), ginseng (green), foie gras (hazel), black truffle (black), cheese (yellow), crab roe (orange), garlic (grey), and spicy (red). Diners are recommended to move sequentially from the lighter to the heavier flavors, which most perfectly highlights their unique tastes.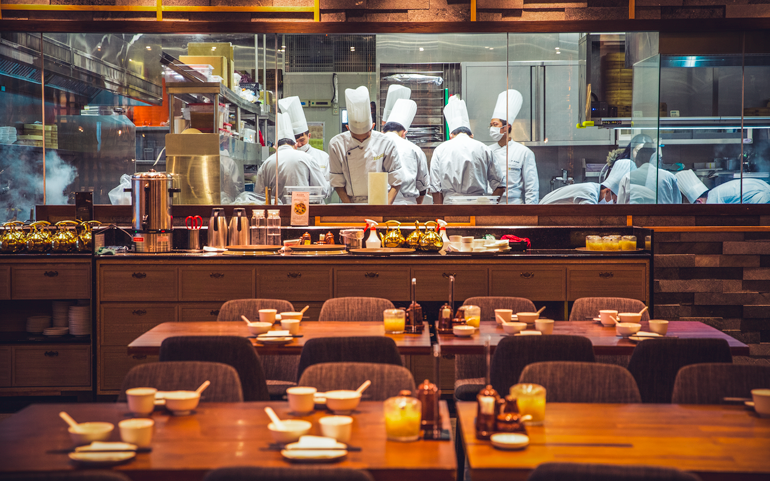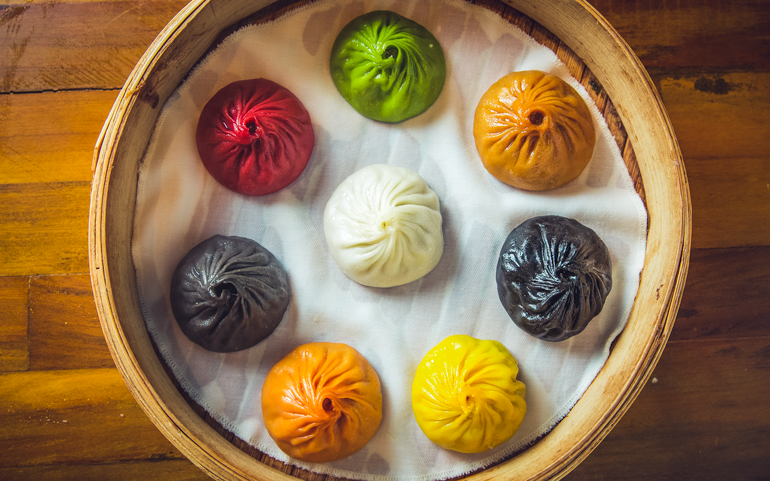 Add: 4F, No. 68, Sec. 5, Zhongxiao E. Rd., Taipei City (on 4th floor of Breeze Xinyi)
(台北市信義區忠孝東路五段68號微風信義商場)
Tel: (02) 2722-6545
Website: www.paradisegp.com
Song Kitchen
( 宋廚菜館 )
This Peking duck restaurant specializes in the classic dishes of northeast China, with its charcoal roasted duck the most popular selection. Spices are avoided, the duck meat's natural sweetness emphasized, paired with grilled Chinese pancake, sweet fermented-flour sauce, and spring onion sections. Other dishes such as garlic chives turnover and red bean paste pancake are also recommended.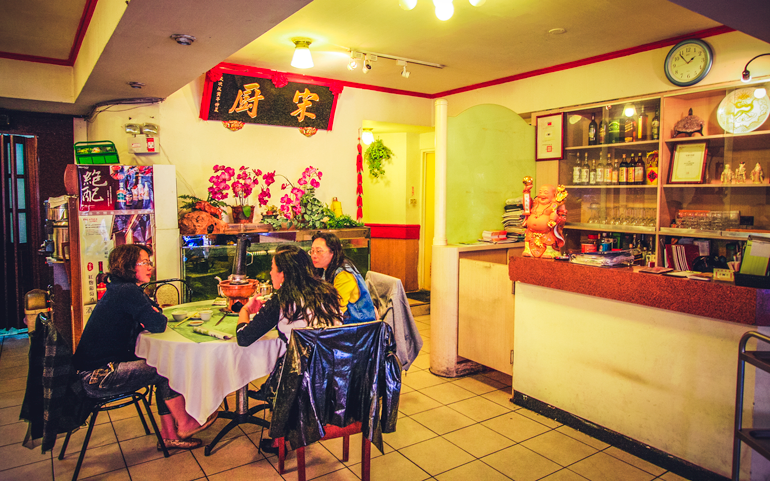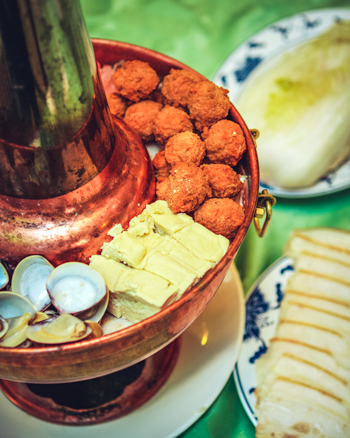 MICHELIN BIB GOURMAND SELECTION
Song Kitchen
(宋廚菜館)
Tel: (02) 2764-4788
Add: No. 14, Ln. 15, Sec. 5, Zhongxiao E. Rd., Taipei City
(台北市信義區忠孝東路五段15巷14號 )
Website: www.facebook.com/pages/宋廚菜館/161369607248151
Happy Dumpling (餃子樂)
This is a dumpling restaurant with a refreshing style and a bright and clean interior. The dumplings are known for their thick skin and rich filling. Apart from the more common Chinese leek and cabbage fillings, the restaurant also serves seafood dumplings with sea cucumber and shrimp. The fried dumplings have a crisp skin and juicy filling and also come in different flavors.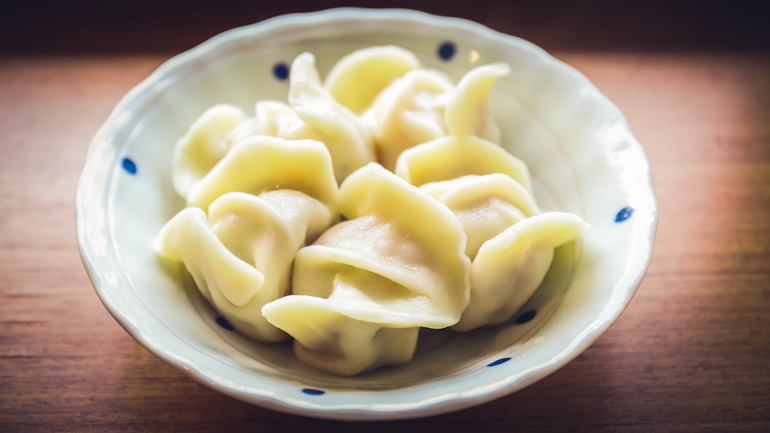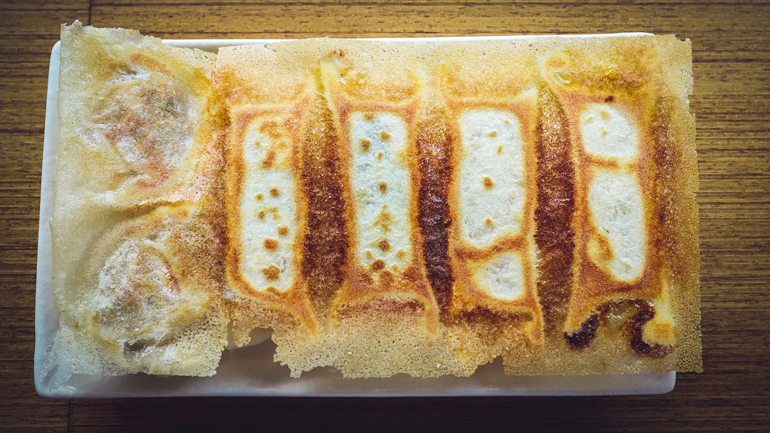 Xinyi Branch (信義店)
Add: No. 59, Sec. 5, Zhongxiao E. Rd., Taipei City
(台北市信義區忠孝東路五段59號)
Tel: (02) 2765-7721
Website: www.happydumpling.com.tw
L'ATELIER de Joël Robuchon Taipei French Restaurant (1-Star Michelin)
(米其林一星 ── 侯布雄法式餐廳)
Over the years Chef Robuchon's flagship outlet in Paris, the world's culinary capital, has won over 20 Michelin stars. His Taipei restaurant has earned 1 star in each of the past two years. Its great popularity stems from rich creativity, integrating local ingredients in an elite dining experience to present classic French style and technique. Home to a 20,000-bottle wine cellar, the expert pairings offered brilliantly bring out the tastes of the foods.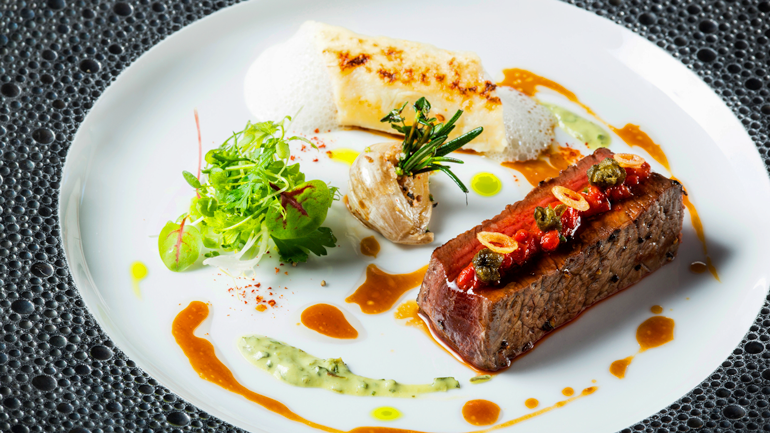 Add: 5F, No. 28, Songren Rd., Taipei City (inside BELLAVITA)
(台北市松仁路 28 號 5 樓)
Tel: (02) 8729-2628
Landmark
(啜飲室)
This is a taproom opened by craft beer maker Taihu Brewing. Of the 10-plus draft beers daily on tap, 3 or 4 are offered as nitrogen drafts, with greater bubble density and more intense flavor. Sip beer, enjoy the simple fare, and chat with friends at the outdoor tables, a great spot to unwind after work.
Add: No. 68, Sec. 5, Zhongxiao E. Rd., Taipei City
(台北市忠孝東路 5 段 68 號)
Tel: (02) 2722-0592
7teahouse
(七三茶堂)
The professional tea team here proffers premium teas, such as honey-scented black,
Biluochun, and Alishan high-mountain tea. Its special tea blends, with different teas mixed
or floral scents added, are also very popular. Pairings with the house tea-flavored sweet
treats and light foods heightens the enjoyment.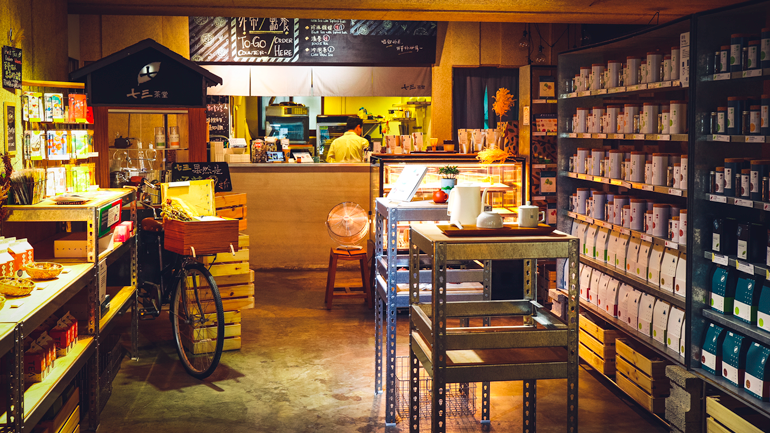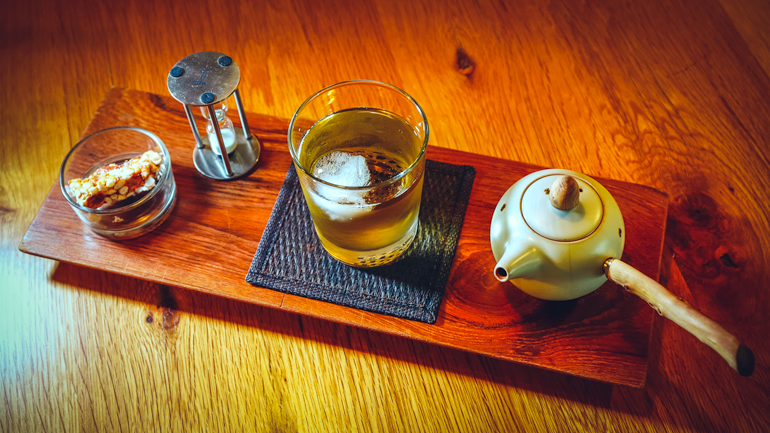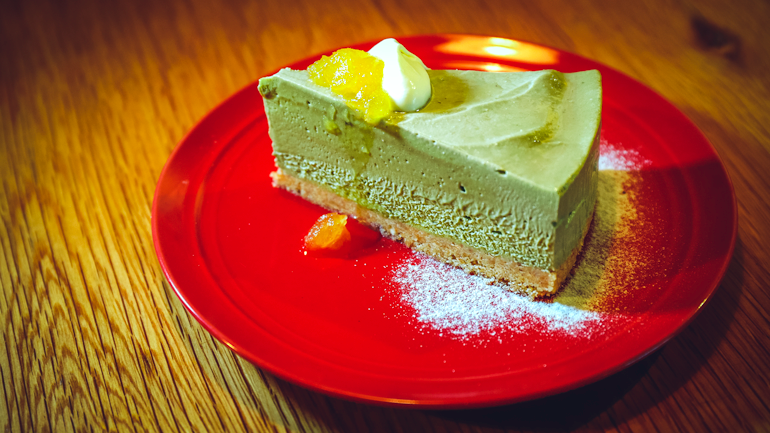 Add: No. 16, Aly 46, Ln. 533, Sec. 4, Zhongxiao E. Rd., Taipei City
(台北市忠孝東路4 段553 巷46 弄16 號)
Tel: (02) 2766-7373
Lady nara
Bangkok's Thai restaurant Lady nara chose Taipei for its first overseas outlet. The multifarious light dishes allow the calorie-conscious to eat heartily without worry. The afternoon tea features authentic Thai-style sweet treats. Diners enjoy a micro-vacation ambience amidst a forest-garden setting, making this a photo-upload check-in hotspot.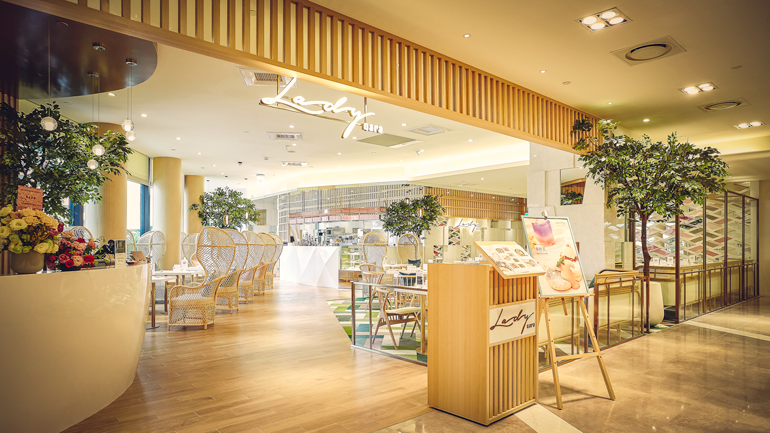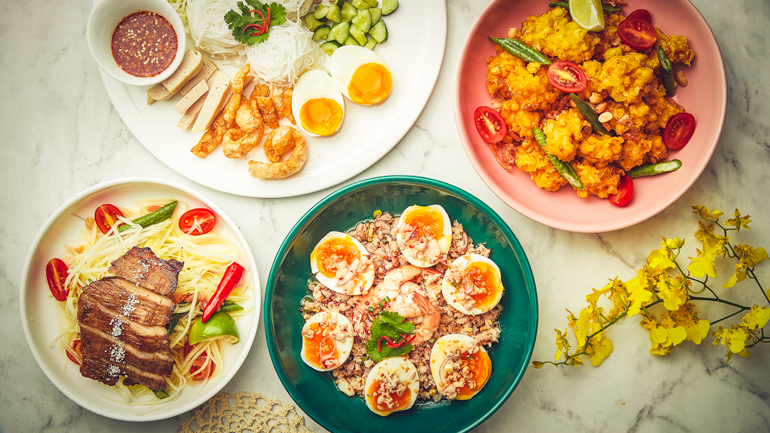 Add: 3F, No. 8, Sec. 5, Zhongxiao E. Rd., Taipei City (inside Uni-President Taipei)
(台北市忠孝東路5 段8 號3 樓)
Tel: (02) 2720-1519
Website: www.ladynara.com.tw
Yen Bar
After a long day of shopping, seek out the relaxation of the Yen Bar. Located in the W Taipei Hotel in the heart of Xinyi, the bar is well known for its lengthy list of innovative cocktails. The sights are just as impressive – seated at the 31st and top floor of the hotel, the bar offers an incredible view of Taipei 101. The kitchen offers Cantonese-style tapas, brunch, and afternoon tea to accompany the wide variety of drinks – so grab a few and enjoy a laid-back evening here.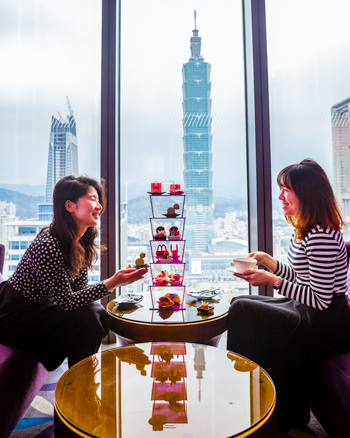 Yen Bar (紫豔酒吧)
Add: 31F, No. 10, Sec. 5, Zhongxiao E. Rd., Xinyi Dist., Taipei City
(台北市信義區忠孝東路五段10號31F)
Tel: (02) 7703-8887
Website: www.marriott.com/hotels/travel/tpewh-w-taipei/