Your English-Language Window into Living Chic in Taipei
TEXT / RICK CHARETTE
PHOTOS / A STYLE ALIKE

A Style Alike, the lifestyle blog of two young South African ladies who have been living in Taipei well over a decade now, is an invaluable guide for living well and living chic in the city, also covering places beautiful further afield. Both Taiwan expats and international travelers turn to it for learning about the best cafés, boutiques, places to stay, and other need-to-know recommendations.
Part and parcel of Taipei's emergence as an international-caliber metropolis in recent decades is its quest to become a world design capital and Asia's leading design city. Initiatives on this front run the gamut from large-scale public projects to small private ventures, notably the beautification of local private-enterprise interiors/exteriors. One great spot providing formal learning about local design prowess is the Taiwan Design Museum in the popular Songshan Cultural & Creative Park, a heritage tobacco-factory complex revivified as a thriving cultural-creative hub.
You'll find another invaluable design-showcase gallery online – A Style Alike, curated by two passion-for-fashion friends and lifestyle bloggers from South Africa, Liesl and Tieneke, who call themselves "style sisters" because of the "twin sister" similarity of their fashion preferences. They have become a go-to source for fashion-minded expats and visitors to Taiwan on what is trending in Taipei, from cafés to indie-designer boutiques to beauty salons to gift shops featuring local designers to much else. They also head out on travels around the island, among other things introducing the hippest hotels, inns, and B&Bs/homestays.
Travel in Taiwan recently had the chance to ask them a few questions about life in Taiwan and their blog project.
Where did you grow up? When/Why did you come to Taiwan?
[Liesl] I grew up in a small town in South Africa close to its southernmost tip. I came to Taiwan in 2008 after graduating from university. I'd always known I wanted to live/work abroad for a year or two in my early twenties, and decided on a whim to come to Taiwan when a close friend said she was looking for a buddy to join her to teach English for a year. I didn't know much about Taiwan, and that was exciting to me. Obviously I loved it, so that one year has turned into twelve.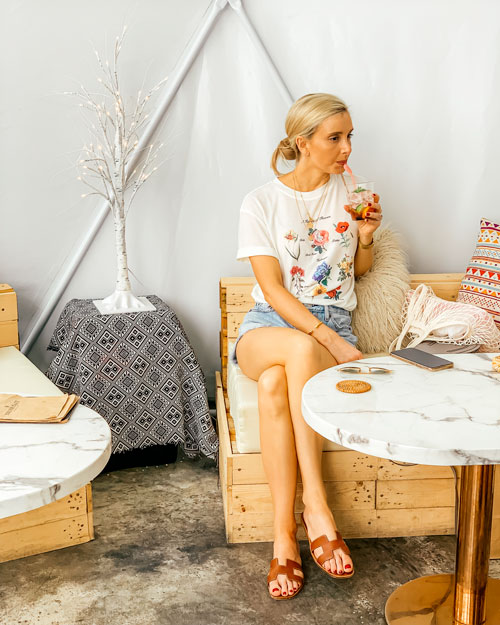 When/How did you get to know each other?
We actually went to the same university and were in the same classes, but we didn't know each other (those were big classes!). We randomly bumped into each other here in Taipei one night while out with mutual friends, and after chatting for only a bit we just clicked and have been inseparable since.
How did you adjust to life in Taiwan?
[Liesl] In the beginning I felt that everything was different from where I grew up. But I loved that aspect, and I saw it as one big adventure. It didn't take me long to adjust, I'm pretty flexible.
How would you compare Taiwan to South Africa in terms of daily life, going out, etc.?
South Africa has more of an outdoorsy vibe and people love spending time outside with friends, whether it's at the beach, a festival, a wine farm, and so on. There's also less of a shopping culture than there is here.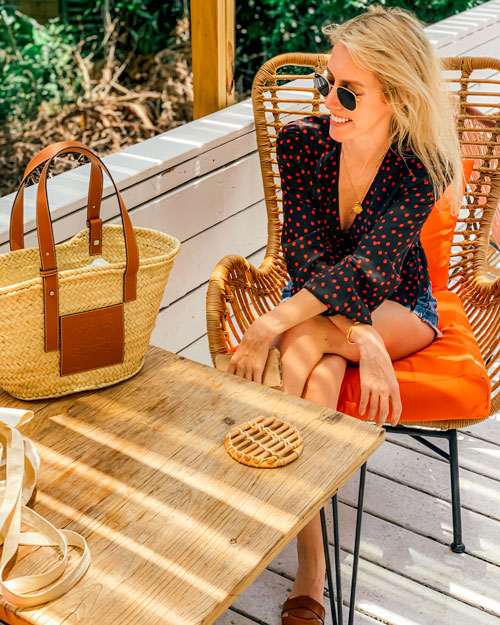 When/How/Why did you start your blog?
We started A Style Alike in 2017. By that time the two of us were meeting up every Saturday morning to have brunch at the coolest spots in Taipei. We love to take photos, and after posting them on our personal IG accounts we would get so many questions about Taipei (from travelers, expats, and even locals) and places we recommend. We started toying with the idea of starting a blog where we could share our finds in a more structured and detailed way. We built the website ourselves and launched it in the summer of 2017.
How would you describe the style of the blog and your personal style?
We like to keep things simple, beautiful, and cohesive for the blog; we use the same preset (like a photo filter) for all our photos and try to keep everything organized. Our personal style I would describe as simple, classic, and comfortable, with some fun takes on the latest trends mixed in there.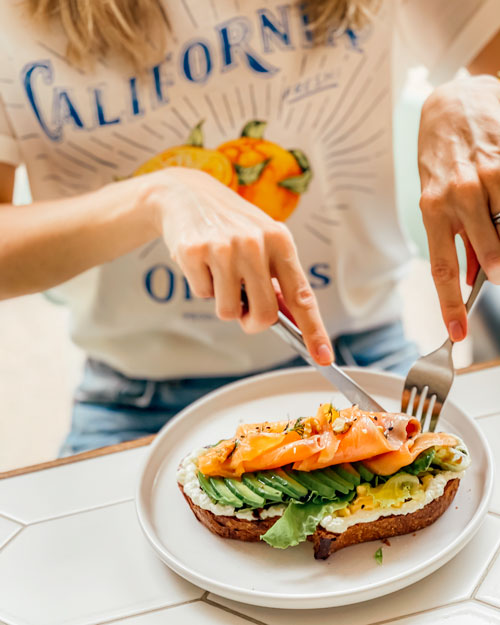 What is your goal with the blog, what audience are you targeting?
Our goal has always been to have an attractive online space where we can share all the things we love about Taipei, our travels, fashion, and beauty. Our main audience is other expats in Taipei and tourists visiting the city. We thought our demographic would be female, but according to analytics we have quite a large male following as well.
How has the blog evolved since the early days?
Our photography has definitely improved. We've become more familiar with how to edit our images in Adobe Lightroom, and have also changed our preset. Lately we've also been including a lot more "baby" content, as we both have become parents in the past couple of years.
How do you approach the photography?
We usually both take photos and take turns on who will be editing them and writing a specific post. We mostly use our iPhones for photos and edit them in Lightroom.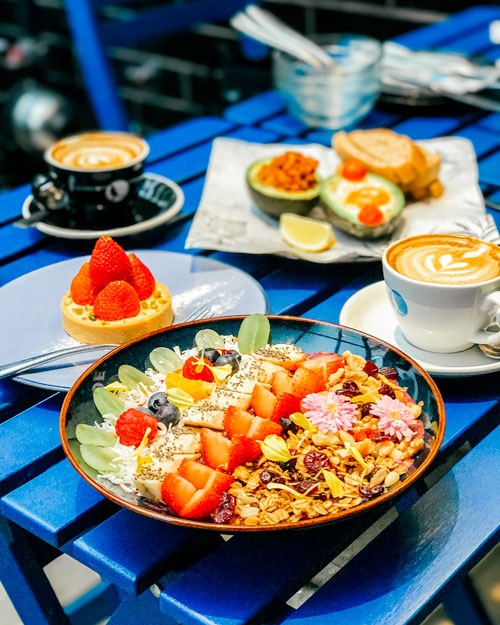 How do you find/choose the places you introduce in your blog?
We mostly find new cafés and restaurants on Instagram, and sometimes we even spot a new place while we're out and about in the city. Sometimes we also get invited to try out a place, but we only go if it's a place we've been meaning to go to anyway, or if the food and interiors look really good.
What information do you include in each blog post?
We touch on the interior/exterior of the place, the atmosphere, the staff and service, an overview of what's available on the menu (including images of the actual menu), what we ordered and our thoughts on it, and then some general information like the location, business hours, and how people can contact the business.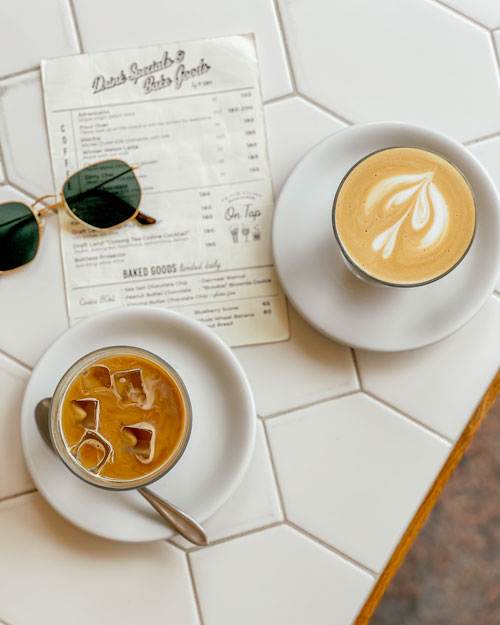 What kind of feedback do you get from your readers on social media?
Our food posts are definitely the most popular, and readers frequently contact us to thank us for recommending a place that they also then ended up enjoying.
What recommendations do you have for visitors looking for nice cafés/boutiques etc.?
Our favorite cafés in Taipei, and the ones we always recommend, are Tamed Fox, Sugar Pea, and The Antipodean. They have it all – good food, delicious lattes, and gorgeous interiors. For souvenirs and gifts we recommend Lai Hao, a local gift shop that sells only "Made in Taiwan" products.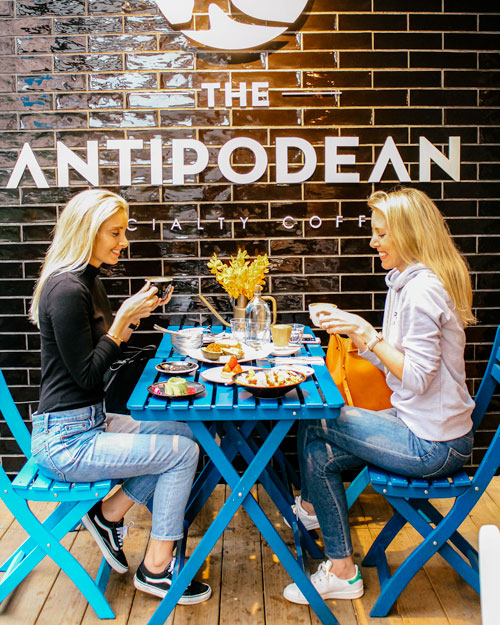 How would you describe Taiwan's coffee/fashion scene?
Taiwan's coffee scene is very trendy and fashion-forward at the moment, and the style is very minimalistic. So is the fashion scene (which we love!).
What is fashion-trending in Taipei/Taiwan these days?
I think Instagrammable cafés and coffee shops are a big trend at the moment. People love taking pictures of their ordered food (and themselves!) if there's a pretty backdrop involved.
What are your top things to do in the city? What would you suggest for a two- or three-day itinerary?
There are so many things we can recommend! A visit to Dihua Street, shopping in the Xinyi District, brunch at a trendy café, strolling around Fujin Street, a picnic at Daan Park, and so many more! You can follow our Instagram and blog for lots of ideas and things to do in the city!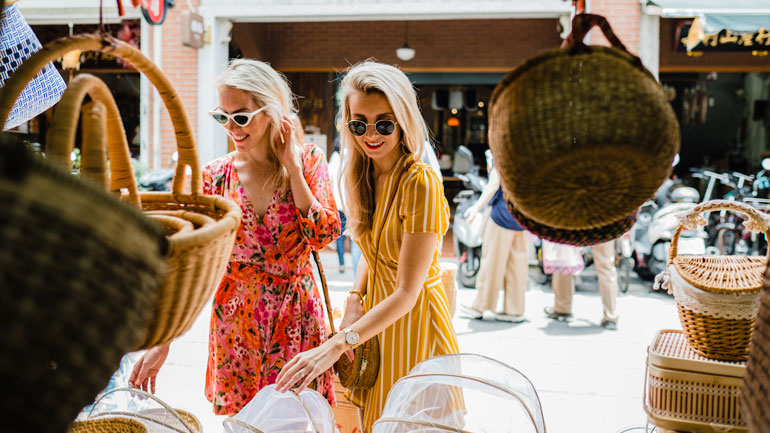 What challenges are you facing as mothers with young children in Taiwan?
Our biggest challenge is being so far away from family and not really having any support, except for our amazing husbands, of course. It really takes a village to raise children!
Any recommendations for families with youngsters visiting Taipei?
Our go-to is Daan Park, the play area is great and you can easily spend a few hours there. We haven't visited any of the play centers in Taipei yet, but many people recommend Leo's Playland.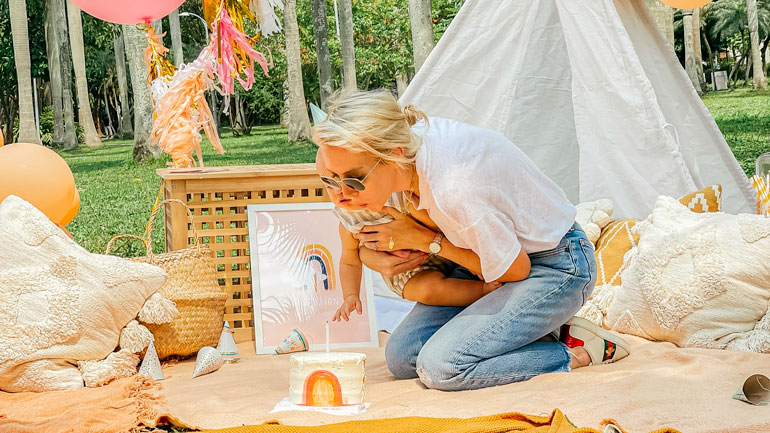 ———————————————————————————————————–
Instagram: www.instagram.com/astylealike.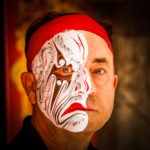 A Canadian, Rick has been resident in Taiwan almost continually since 1988. His book, article, and other writings, on Asian and North American destinations and subjects—encompassing travel, culture, history, business/economics—have been published widely overseas and in Taiwan. He has worked with National Geographic, Michelin, APA Insight Guides, and other Western groups internationally, and with many local publishers and central/city/county government bodies in Taiwan. Rick also handles a wide range of editorial and translation (from Mandarin Chinese) projects.