Fine-Dining Restaurants Serving Delicacies with Local Characteristics
TEXT / HAN CHEUNG
PHOTOS / POWEI CHEN
With growing interest in eating refined local cuisine, Taiwanese chefs are fusing traditional ingredients and foodways with fine dining, transporting distinct flavors from such places as night markets and mountain villages into elegantly designed spaces.
Taiwanese cuisine generally conjures images of snack foods at roadside eateries and night markets", says Banbo fusion restaurant owner Cheng Lee. "Must the food be fast, fried, and cheap for it to be called Taiwanese? Can these familiar flavors not be reinterpreted and be enjoyed in a more elegant space?"
In recent years, more entrepreneurs and creative minds like Lee have been looking at ways to infuse traditional Taiwanese elements into their modern, trendy offerings. Says Wes Guo, owner of Embers restaurant: "Before, many Taiwanese had little idea of what this bountiful island has to offer, making the task of promoting the sustainable foodways and unique ingredients found across the diverse cultures of the island even more important."
Banbo
Visitors to Banbo are invited to sit in a waiting area by the entrance and enjoy a cup of tea first. The industrial-chic decor in this space is meant to evoke images of everyday Taiwan, such as cramped alleys, bus stops, and corrugated metal structures. They are then given a stone and brought into a small, dark room with a birdcage, and once the stone is placed in a slot by the wall, the metal bird rises out of the cage and leads customers to the second floor dining hall, a very cool way to enter.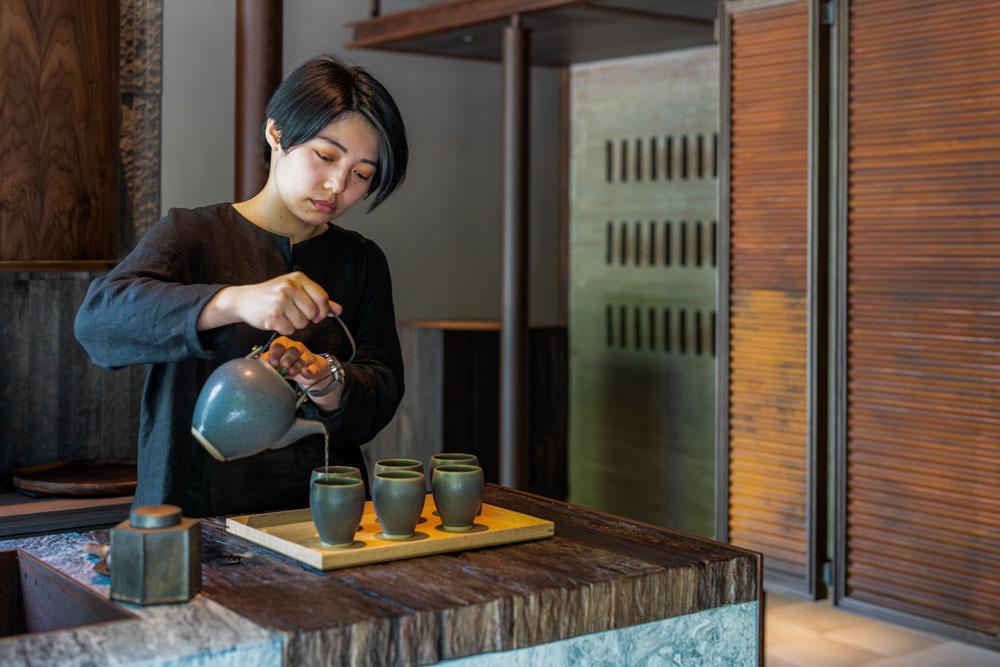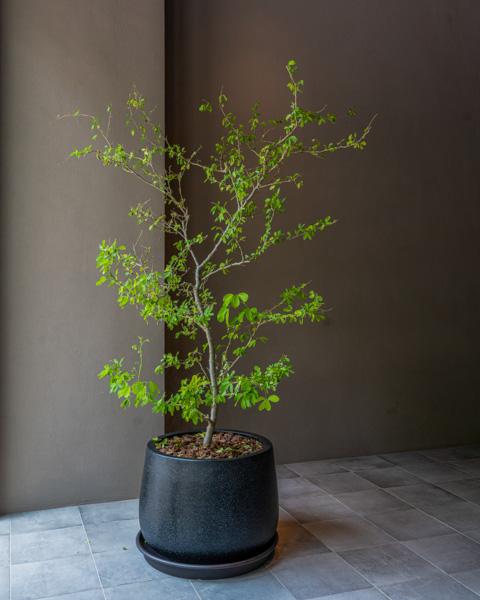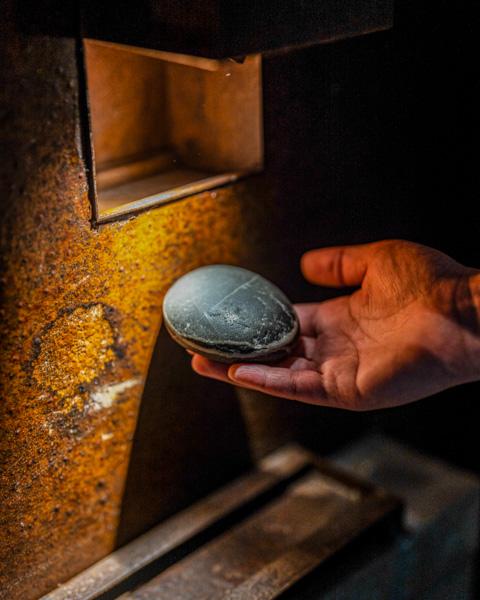 The stairwell also features many everyday elements, and the wooden furniture on the second floor is made by Tainan artisan Yang Po-chin, who draws inspiration from old-school household designs. The cutlery includes a traditional artisanal knife and a modern interpretation of it, which sit on an ornate bronze rack resembling flower stems.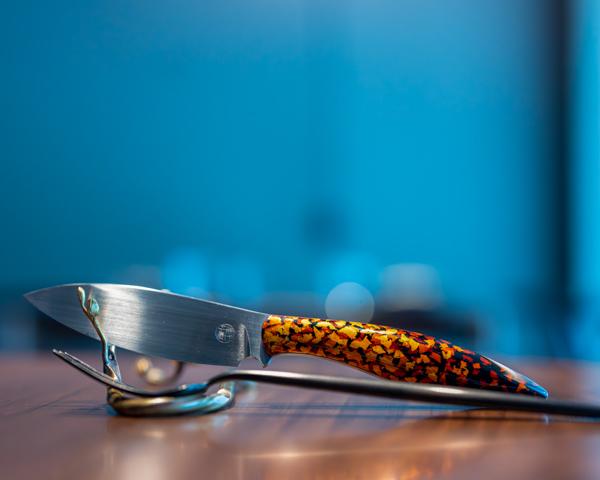 The square menu on the table can be folded into a paper fortune teller-style pattern with the name of the eight set dishes printed on each flap; it can also be opened up to show an old map of Taipei.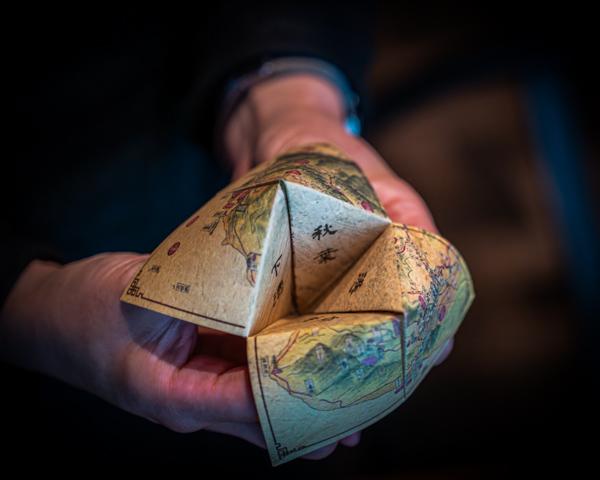 Banbo is a transliteration of the Mandarin Chinese term for "mottled," which owner Cheng Lee says gives off the initial impression of peeling paint and weathered surfaces. Head chef Steven Su once saw such a scene at a construction site, but with the sun shining on the site's dilapidated walls, he found it beautiful in its own way. This became the inspiration for the restaurant's name. Lee feels that "mottled" is a metaphor for everyday Taiwanese culture, which many feel does not belong in places such as a fine-dining restaurant.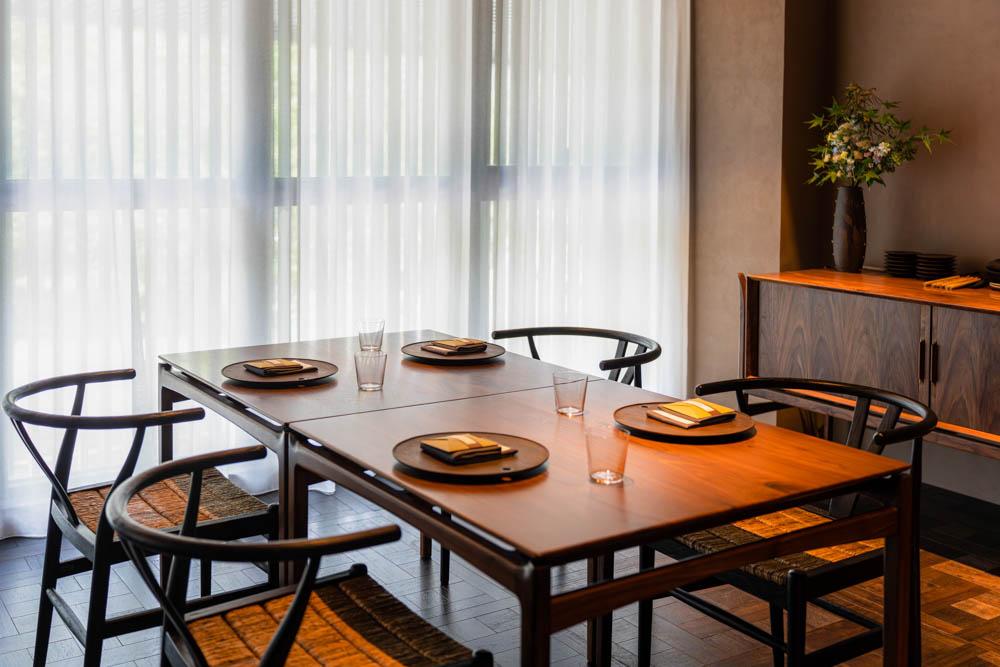 "Can't banbo be used as a positive term?" Lee says. "We hope that people can look at it differently, and that's why we have the bird breaking out of the cage. We want locals to reacquaint themselves with our homeland from another angle, and to proudly tell foreigners that, from our space to the food to the environment, this is Taiwan."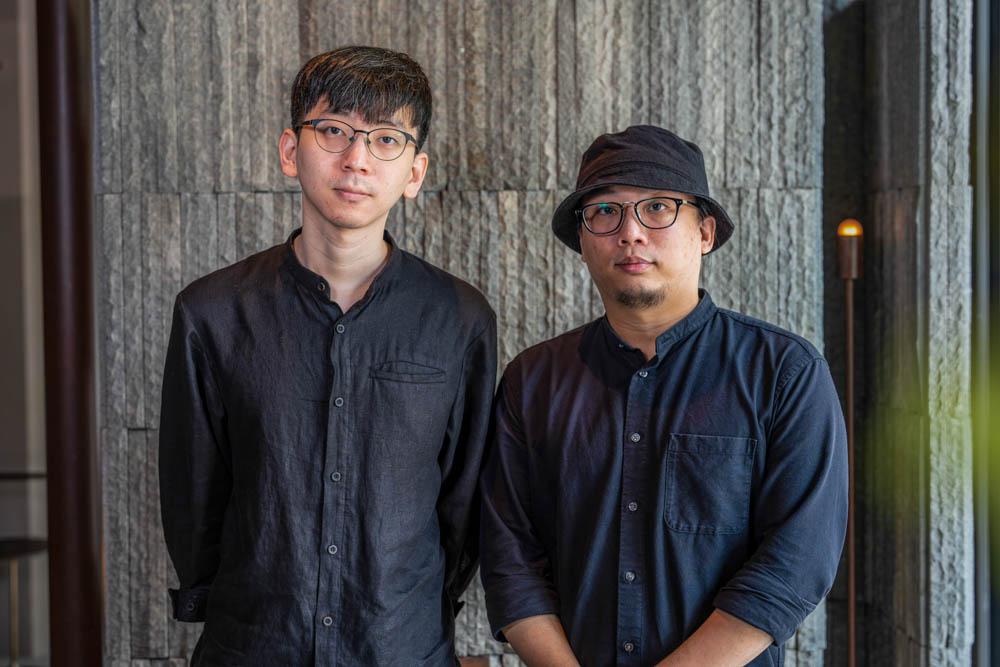 The bo character in the name means "lake." "Each customer is like a lake, all these little details we've prepared are like stones we toss in, hoping they will cause ripples," Lee says. "What resonates is different for each person, but we hope that they leave having learned something new."
Both Lee and Yang have extensive experience working in prestigious Western-style kitchens abroad, where they realized how undervalued Taiwanese flavors are. Yang was further moved when his cousin asked if he really couldn't cook anything that their dying grandfather was used to eating. So he decided to incorporate these everyday tastes into his creations. "We want diners to feel that they may have experienced similar flavors in night markets or local eateries, but now they are in a completely different form," he says.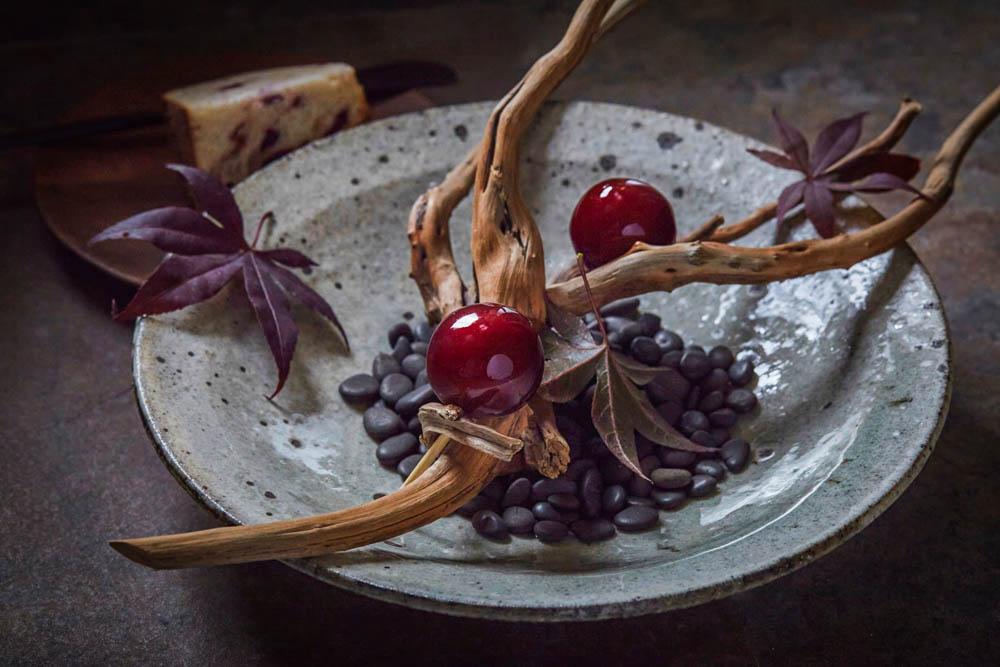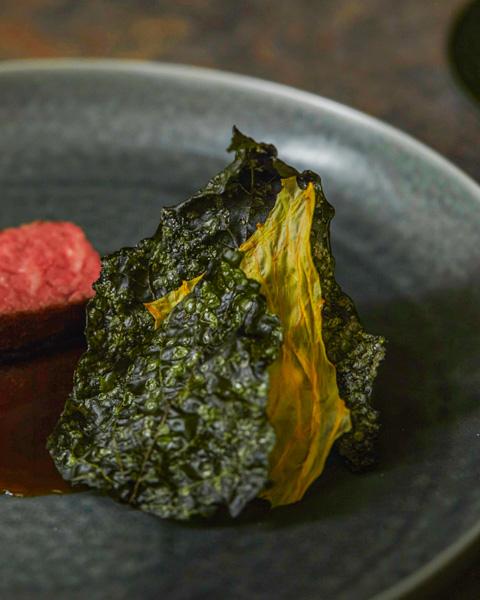 For example, the dish "Far Mountain" features a dry-aged steak with onion sauce with dried sweet potato leaves and cabbage piled up in an arrangement on the side evoking the mountains surrounding the Taipei Basin. When eaten together, it's meant to remind diners of stir-fry shop favorite scallion beef.
"Harbor" features scallop puree wrapped in bok choy symbolizing a boat, with a short-necked-clam-based dark sauce representing the oil one might see on the surface of pier-side waters, coupled with a piece of fried and roasted tiger grouper. Eaten together, they remind diners of the freshly caught fare found at Taiwan fishing-harbor eateries.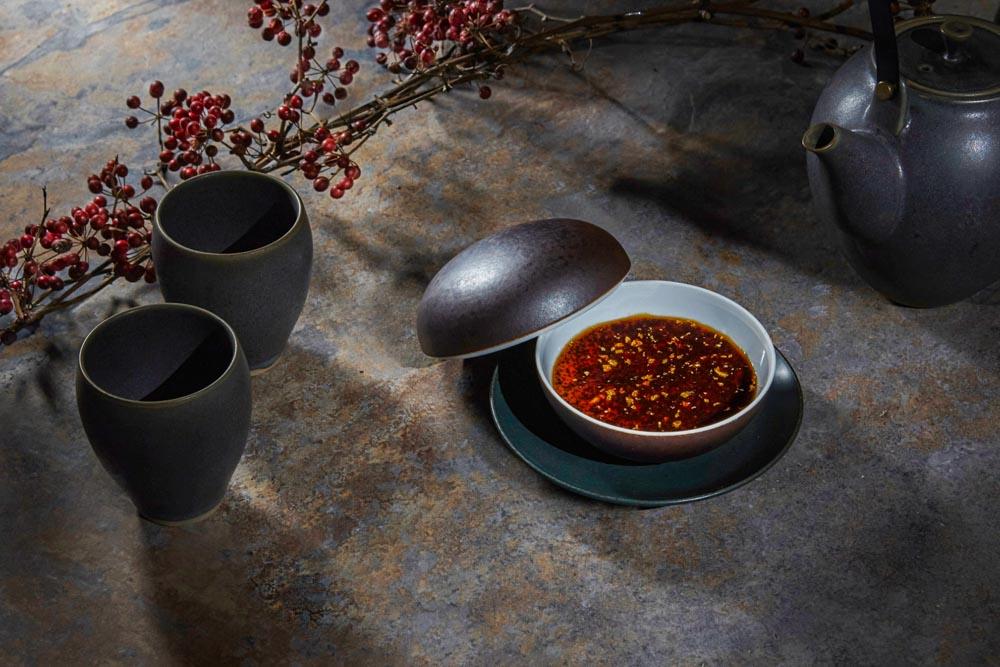 "Each dish is like a montage where we present the imagery for the beginning and the end, and customers can interpret the middle parts however they wish," Yang says.
Banbo
(斑泊)
Tel: (02) 8502-9168
Add: No. 38, Lane 265, Lequn 2nd Rd., Zhongshan District, Taipei City
(台北市中山區樂群二路265巷38號)
Reservations: https://bit.ly/42oZIGQ
Embers
Wes Kuo has gone from selling Japanese skewers at a night market to running a fine-dining restaurant that delves into Taiwanese ingredients and the rich culture and history behind them. Embers opted for an all-vegan menu this spring season, as Kuo wanted to highlight the abundant non-meat produce that Taiwan boasts during this time of the year due to its diverse climate, terrain, and cultures. "It's not just about eating local, it's about highlighting cultural diversity and the fact that Taiwan is in a very, very special geographic position," Kuo says.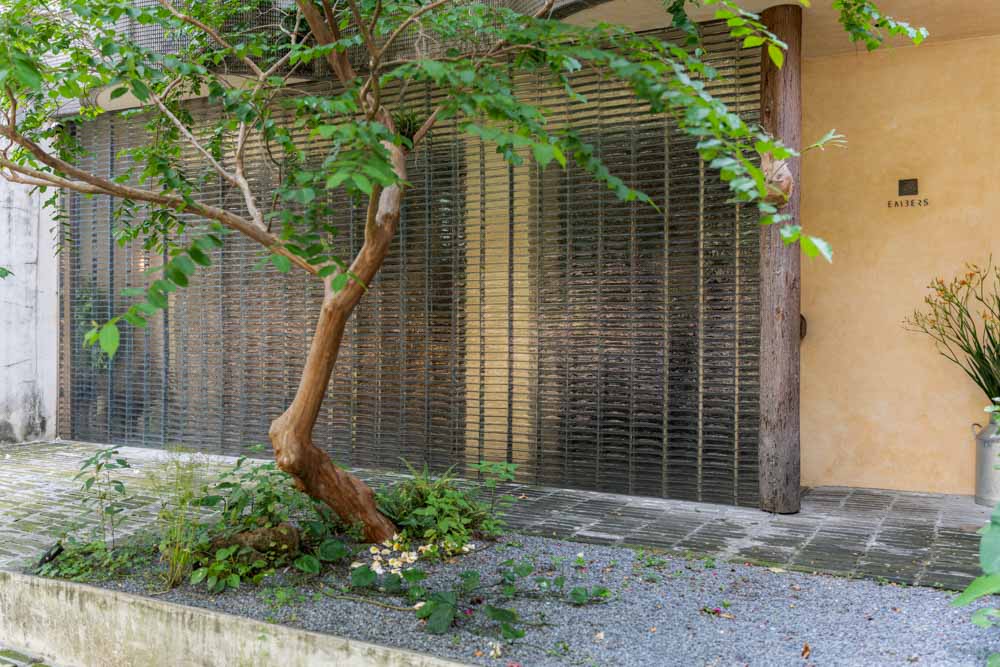 But there's still a lack of understanding among Taiwanese as to what Taiwan has to offer, even down to staples like chicken and rice. Kuo says he himself was also clueless when he was younger because schools didn't teach much local culture. "I only started being 'Taiwanese' when I turned 30," he says. "So everything I explore is new and exciting to me, and even today, I feel like I'm looking at Taiwan from the perspective of a foreigner."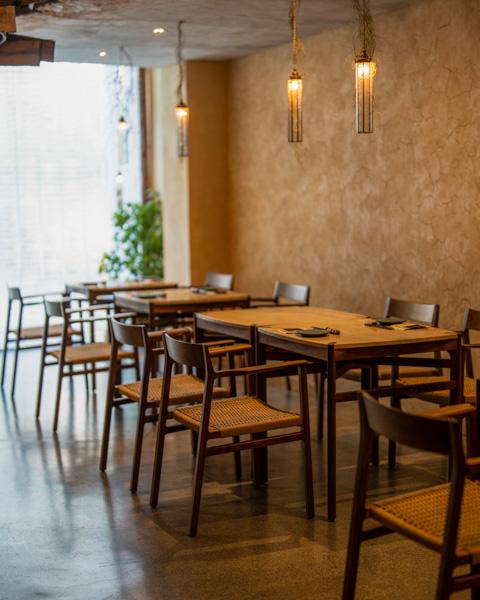 Taiwan's culinary heritage is manifold – with influences coming from Japan, China, Taiwan's various indigenous groups, as well as new immigrants from Southeast Asia – and Embers defines its "fusion" not as a melding of Taiwanese and haute cuisine, but a fusion of all the flavors found across the island. "We're not trying to especially highlight a certain culture," he says. "It's more like we're reviewing, understanding, and accepting the past, and moving forward to create what the future of Taiwan could look like."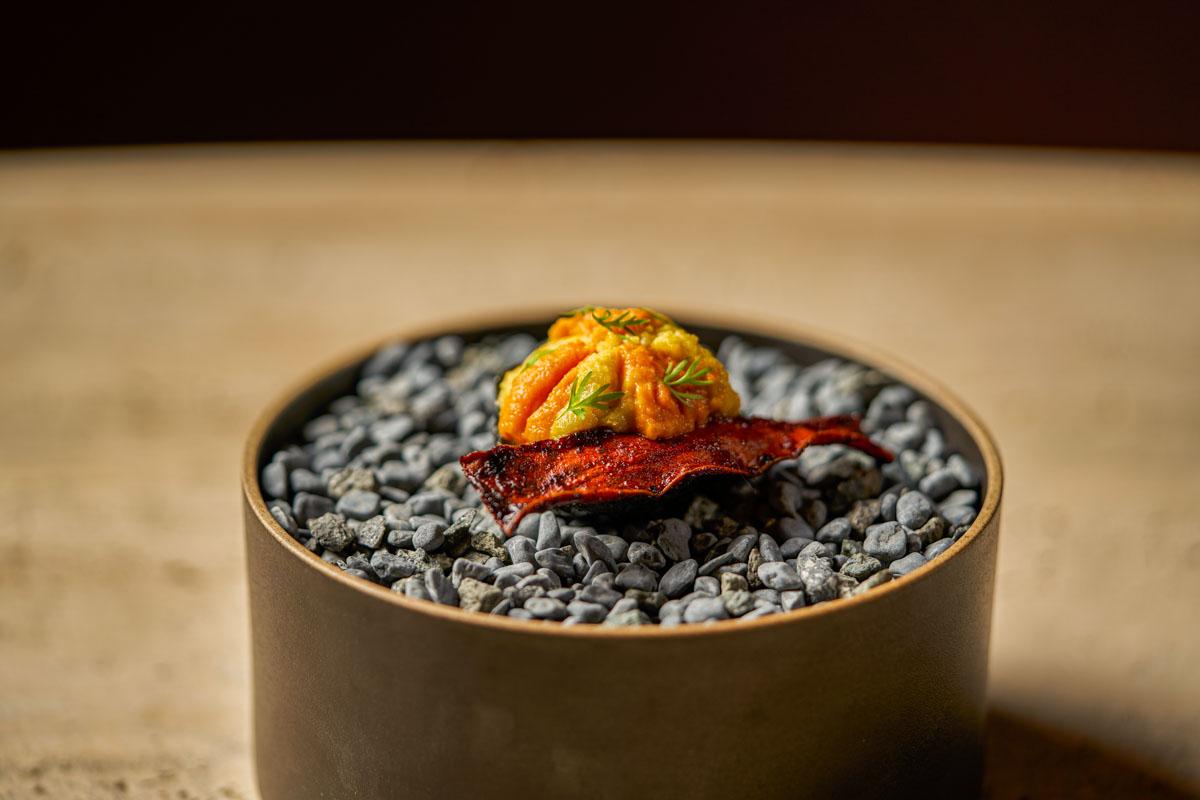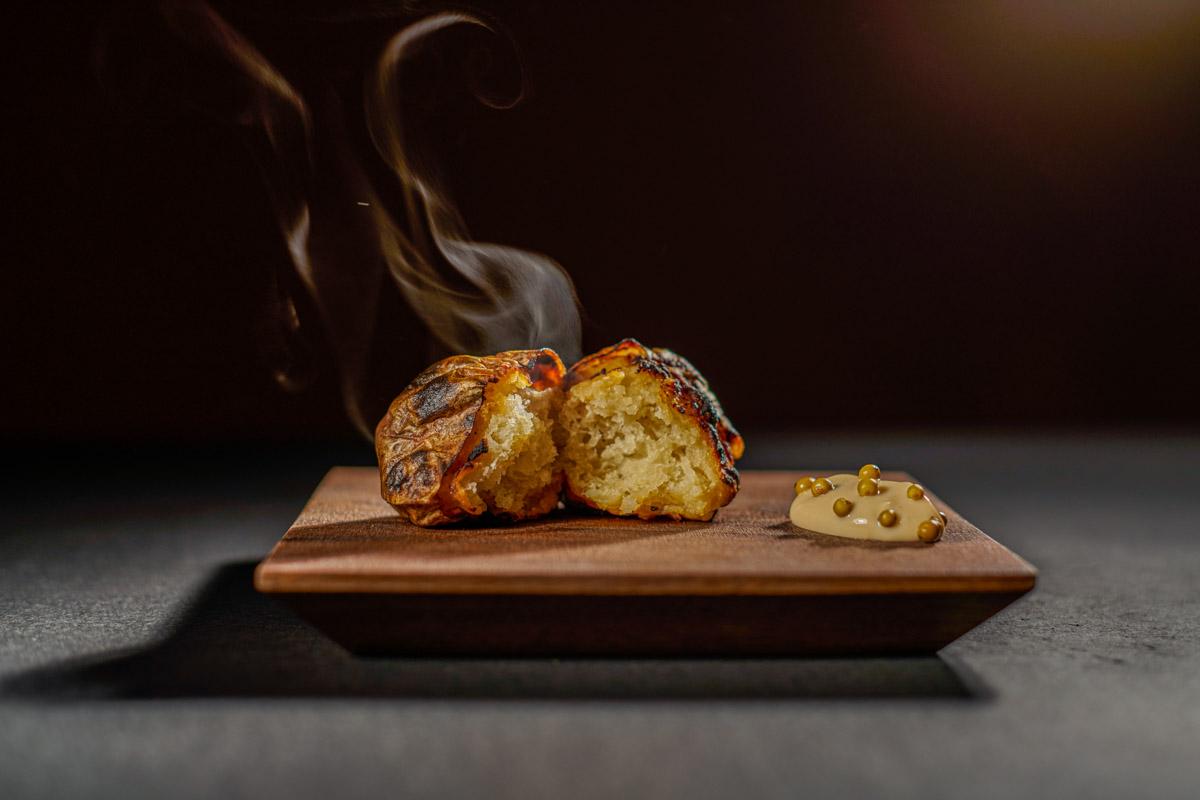 Kuo intentionally accentuates flavors that may be familiar to Taiwanese, such as rice wine and shacha sauce, in dishes that customers may have never seen before, and he can also recite the history behind them. He introduces less common ingredients as well, such as shell ginger, and hopes that people remember the taste and appearance and are able to recognize the source plant if they see it in the wild.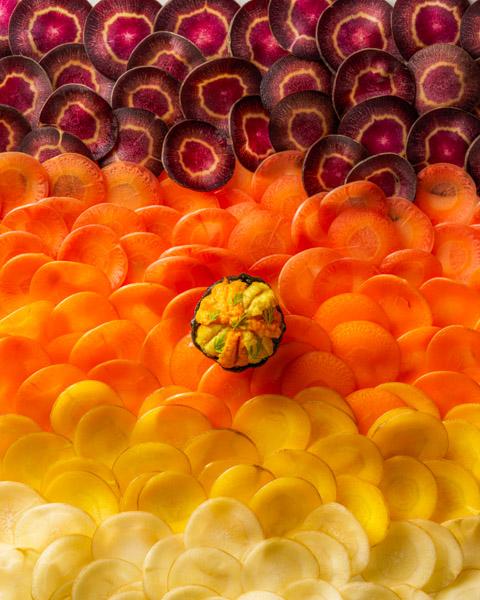 The welcoming dish at the restaurant is a "betel nut" – traditionally consumed and used ceremonially across cultures in Taiwan in the past. The indigenous Amis use it as a token of love, and people in pre-Internet days often relied on betel nut stands for directions. But since many people are averse to the addictive nut these days, Kuo has created an alternative version using pureed Ceylon olive wrapped in a wild pepper leaf.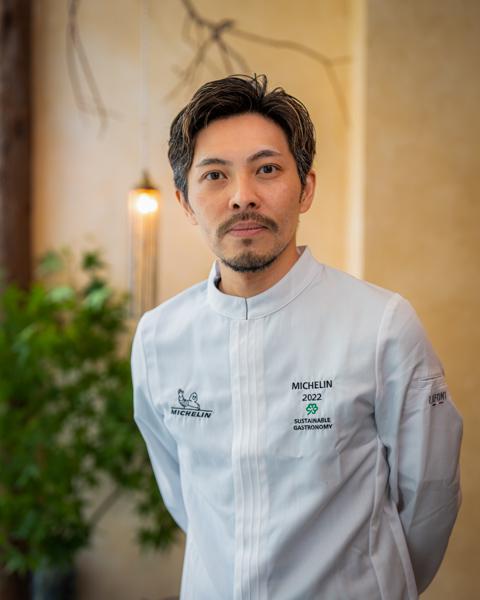 He has also found a way to age the usually tasteless white wood ear fungus with a companion fungus until it starts emitting a jasmine-flower aroma, allowing it to be used as a main player in a dish. For another course, he takes different-colored beets and cooks them in varying ways using the entire plant, creating a visual and gustatory mosaic.
The restaurant space isn't filled with plants, but the use of Japanese-cedar installations and furniture along with natural wall coloring creates an organic atmosphere. The tableware is made by local artisans.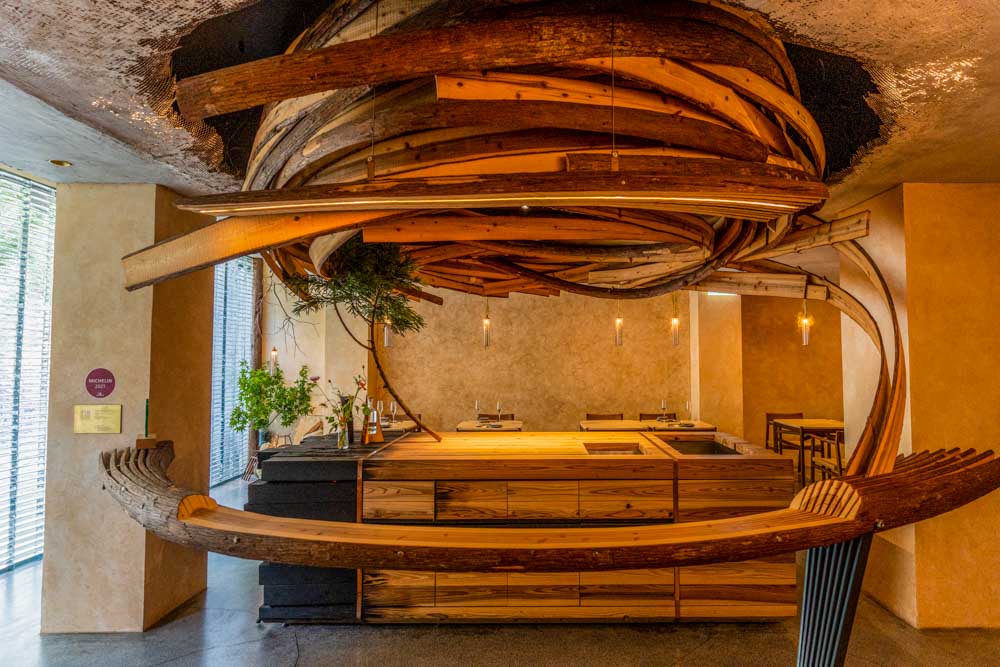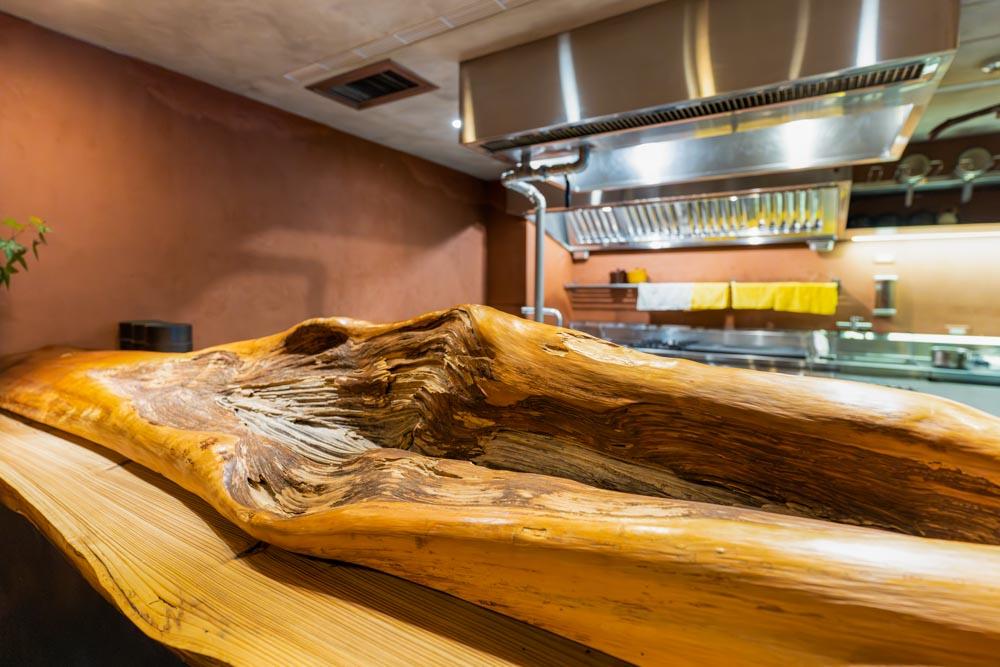 Kuo says that when traveling, food is an important way of getting to know a country, and he hopes that Embers can offer a deeper understanding of Taiwan to both foreign and local customers.
Embers
Tel: (02) 7751-5598
Add: No. 24, Lane 122, Sec. 4, Ren'ai Rd., Da'an District, Taipei City
(台北市大安區仁愛路四段122巷24號)
Website: www.embersdining.com
Facebook: www.facebook.com/embersdining
Michelin Guide: guide.michelin.com/tw/en/taipei-region/taipei/restaurant/embers
HoSu
Located in Taipei's trendy East District, this restaurant's name, HoSu, means "good island" in Taiwanese (it also sounds like "good things"). Owner Ian Lee says the mission of his business is "to use eco-friendly, sustainable local ingredients sourced from good people across Taiwan."
Lee points out that his team members personally visit at least 70 percent of the producers they purchase from. They are also working on turning their food waste into fertilizer and sending it to partnering farmers.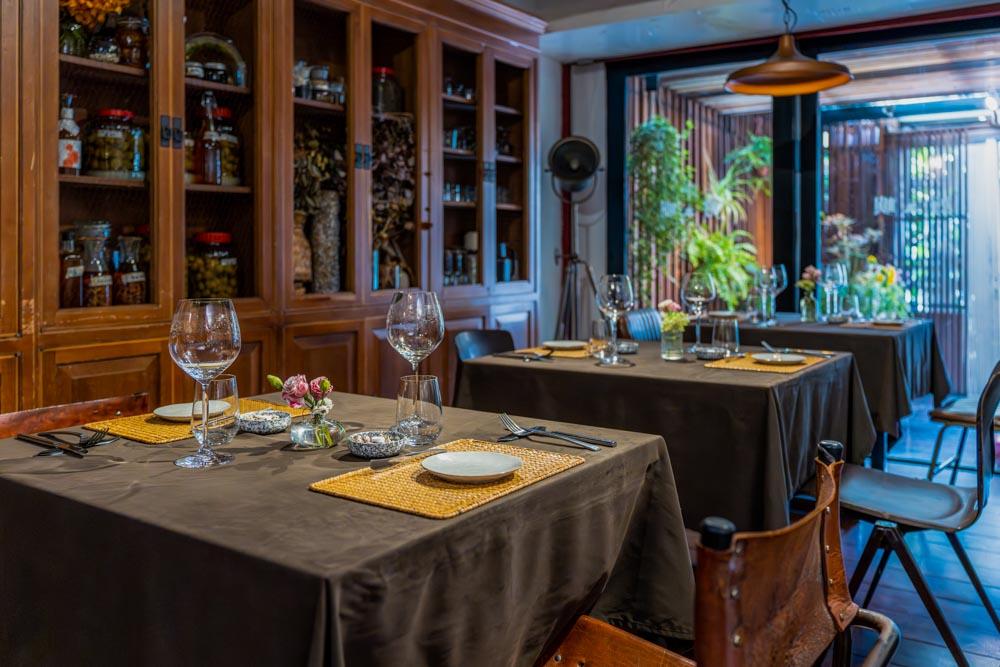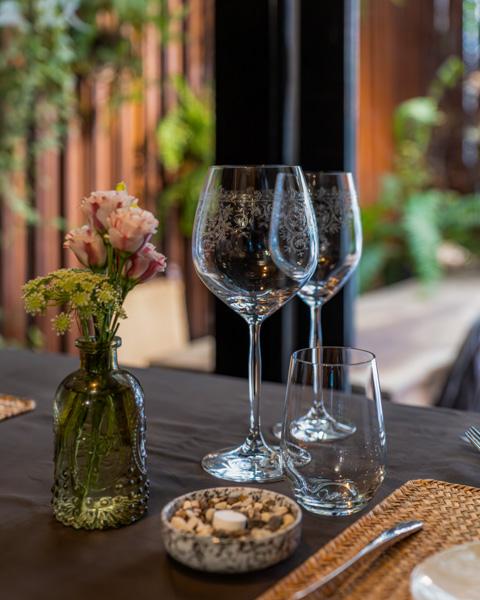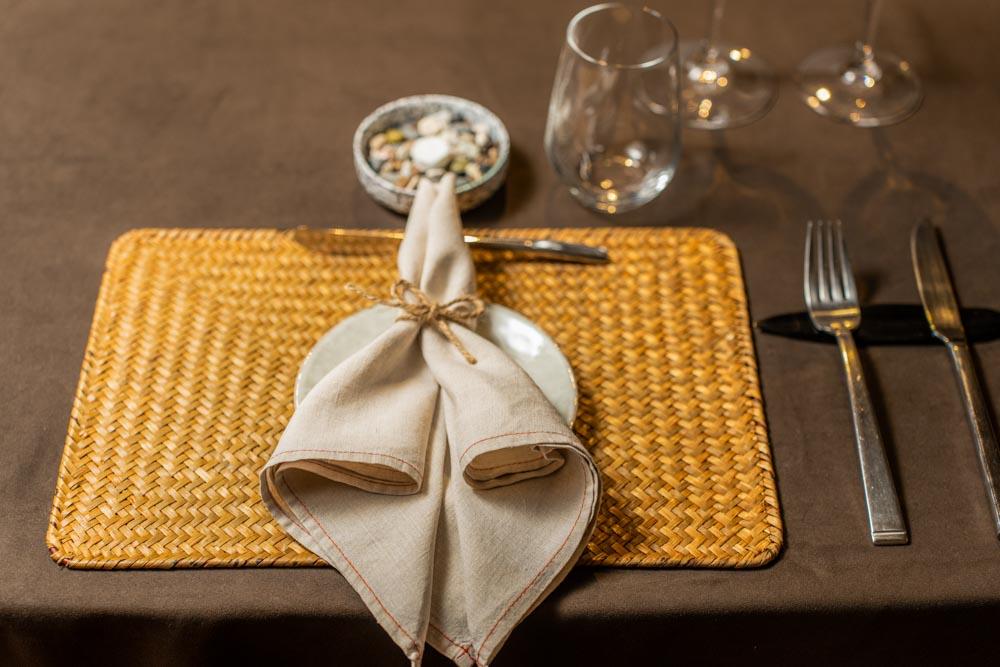 The owner is one of about 200 certified "eco-chefs" in Taiwan, and he travels across the island to teach at rural elementary schools, where he gets a close-up look at local methods of sourcing ingredients and preparing food. In addition to Han Chinese and indigenous foodways, the restaurant is now also integrating culinary elements from the island's growing Southeast Asian population. "We consider the cultural context for every ingredient – which ethnic group uses it, how they consume it, and we'll try to incorporate it into our cooking," he says.
Although the dishes have a Western fine-dining style appearance, Lee says there may be elements, or flavors, that are familiar to Taiwanese – for example, the aroma of stir-frying with shallots or garlic, or the taste of rice wine. "You might not see it, but when you eat it there's a familiar taste," he says.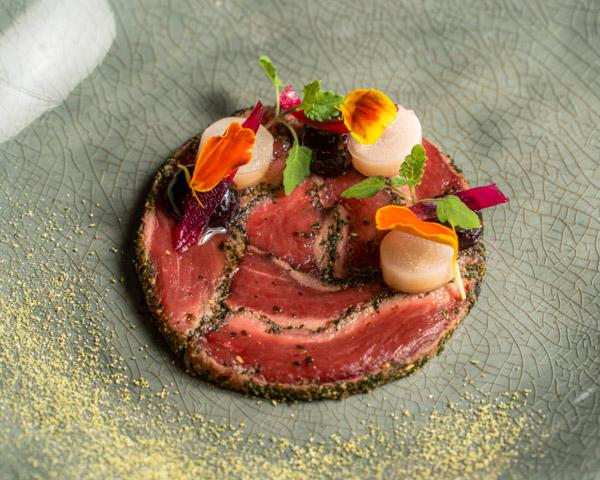 The restaurant also pairs self-made seasonal wines and condiments with its food offerings; currently they're fermenting plum liquor. The menu changes with the seasons, but minor adjustments will be made several times during each season so that returning customers can always try something new. Notable items this spring season included a dish made from chicken raised on ruby black tea leaves. The breast meat was paired with chicken mousse with tea-soaked plums in a tea-infused chicken broth.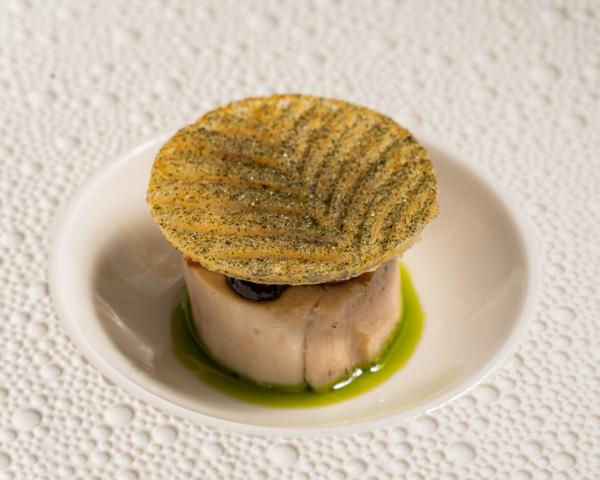 HoSu's creative process is a slow one, Lee says – for example, by the time they're done experimenting with a certain ingredient, its season might be over, and they'll have to wait another year to turn it into a dish. Although the idea is to convey the stories behind the ingredients to the customers, HoSu allows guests to explore at their own pace, letting them initiate conversations with the staff while providing some information in the menu through QR code links.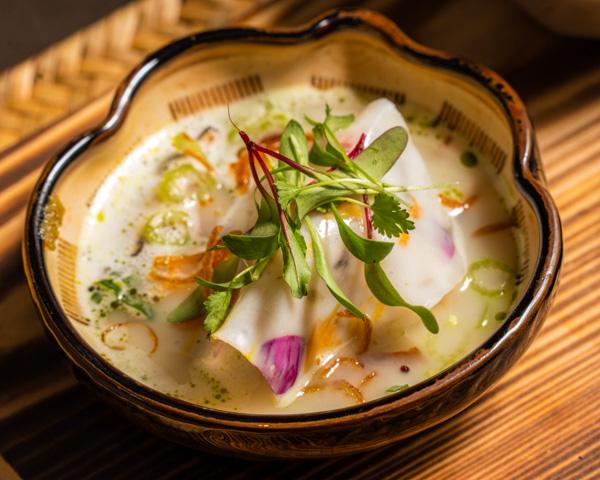 While Taiwanese consumers have a general idea of what sort of food is suitable for which season, Lee says, awareness of the seasonal changes for specific produce has dropped as ever fewer people cook at home. "We're trying to deepen this understanding," he says. "We might purposely use a lot of mushrooms during autumn, for example, and root vegetables in the winter."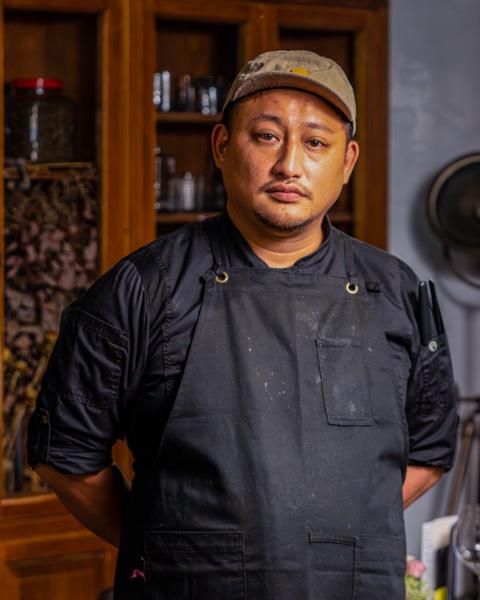 When people were unable to travel abroad during the pandemic, Lee says the interest in local eating increased, but there's still a lack of understanding of what the island has to offer. "We're an island country, but we actually don't have deep connections with maritime culture. We have high mountains, but many people never enter them. So we want to bring the things we've found and researched from these mountains and seas and showcase them."
HoSu
(好嶼)
Tel: (02) 2711-4723
Add: No. 14, Alley 40, Lane 181, Sec. 4, Zhongxiao E. Rd., Da'an District, Taipei City
(台北市大安區忠孝東路四段181巷40弄14號)
Facebook: www.facebook.com/hosutaiwan
Michelin Guide: guide.michelin.com/tw/en/taipei-region/taipei/restaurant/hosu
* Reservation in advance is required for each of the above three restaurants.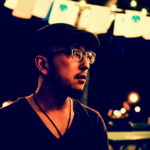 Han Cheung moved back to his adolescent stomping grounds of Taiwan in 2015 from frigid Wyoming, where he was the editor of the small town Rawlins Daily Times. He has a Master's in Journalism from the University of Missouri and has reporting experience in the US, Latin America, and Taiwan.