The Scent of Tea and Trade in Taipei's Dadaocheng District
Text: Han Cheung; Photos: Nick Chiu
Wandering through the streets and alleys of the old Dadaocheng area in Taipei City, you will be presented with a rich mix of East and West, history and the future, tradition and modernity. At its heart is narrow Dihua Street, lined with beautifully restored shophouses occupied by long-established businesses and recently opened cultural-creative enterprises.
Taipei City's Dihua Street is the kind of place where it seems perfectly reasonable to come across an English-style teahouse that serves Taiwanese tea in a 100-year-old building that once housed Taiwan's first Western-style drugstore, named A.S. Watson and Co.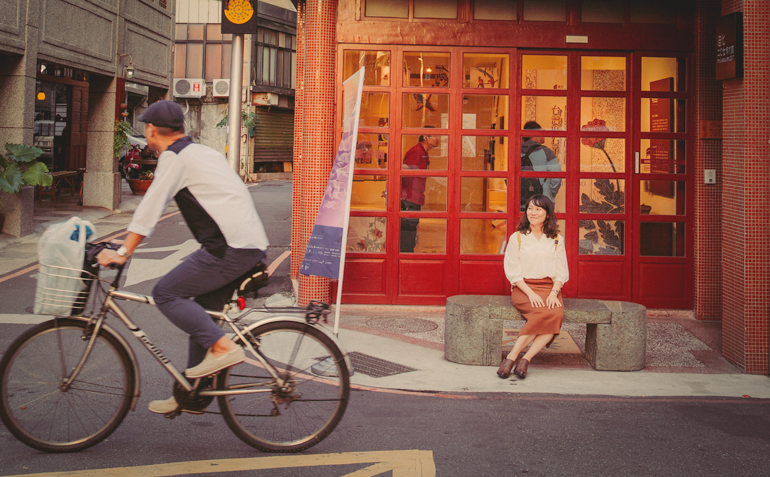 With traditional shops selling dried goods and herbal medicines existing alongside chic cafés and mini art galleries in well-preserved or reconstructed southern Fujian, Baroque revival, and early Modernist buildings, the atmospheric street's many identities provide for a whole day of exploration (and shopping). Don't underestimate it for being only about 800 meters long – the buildings are narrow yet deep, often with a courtyard toward their middle that divides them into two sections.
MRT Stations:
MRT BEIMEN Station (北門站)
MRT DAQIAOTOU Station (大橋頭站)
ASW Tea House
Start the day with breakfast at the aforementioned teahouse, ASW Tea House, which preserves the original drugstore's initials in its name. Back in 1917 Taiwan was ruled by the Japanese, who often utilized Baroque revival and other Western architectural elements in the design of buildings – reflected in this building's Modernist gray exterior and wood-frame windows. It's not completely foreign in look, however – Asian-style decorations also adorn the façade.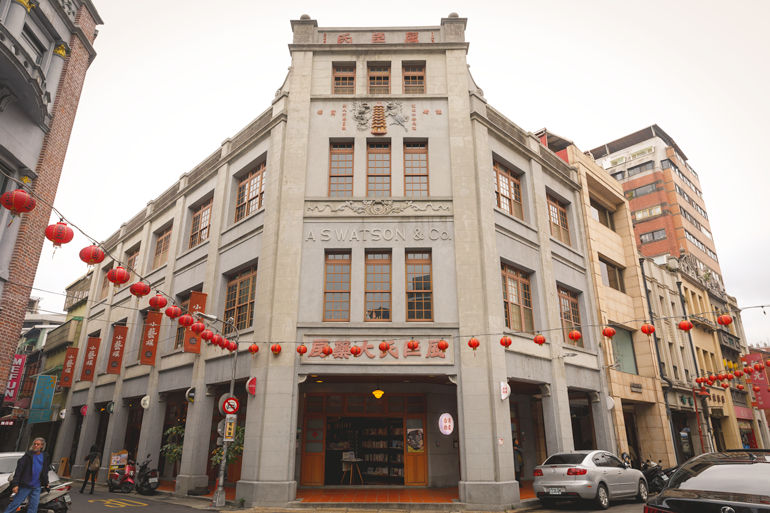 Dihua Street rose to prominence in the latter part of the 19th century as a major commercial throughway in the bustling Dadaocheng river-port community, where one of the major industries was tea exporting. Many businessmen made their fortunes here, including Lee Chun-chi, who opened the A.S. Watson & Co. drugstore as a franchise of the Hong Kong-based parent company.
There was once a sizable Western population in Dadaocheng – historical sources show that there were five British trading firms here by 1872. The menu at ASW Tea House reflects this heritage with classic Western culinary items like scones, madeleines, and pate de fruit – but don't expect to be washing these down with Earl Grey. Except for the Ceylon BOP, which is a mixture of Sri Lankan and Taiwanese leaf, every option on the menu is locally grown. And so are most of the ingredients used in the food – including the dried pineapple in the scones, the fruit juice in the pate de fruit, the black sesame in the madeleines. A couple of sandwich selections feature ingredients sourced directly from Dihua Street businesses, such as an apple, cheese, and olive oil creation featuring mullet roe from Li Ly Sun, a long-established seafood and dried-goods store just down the street.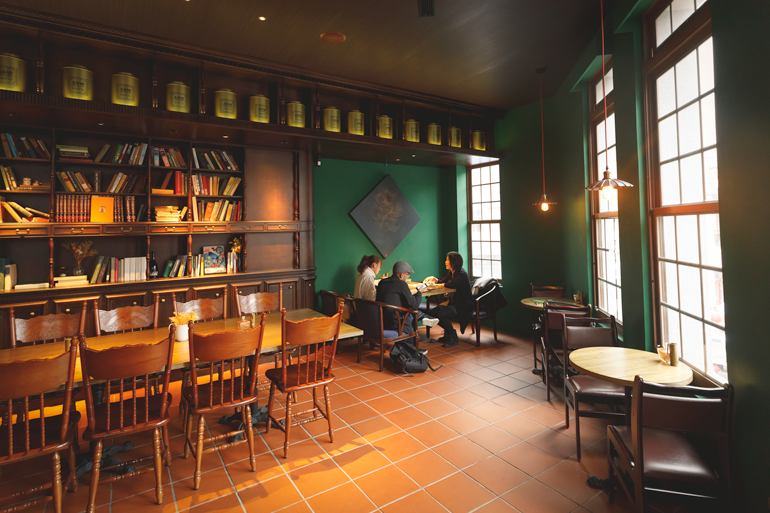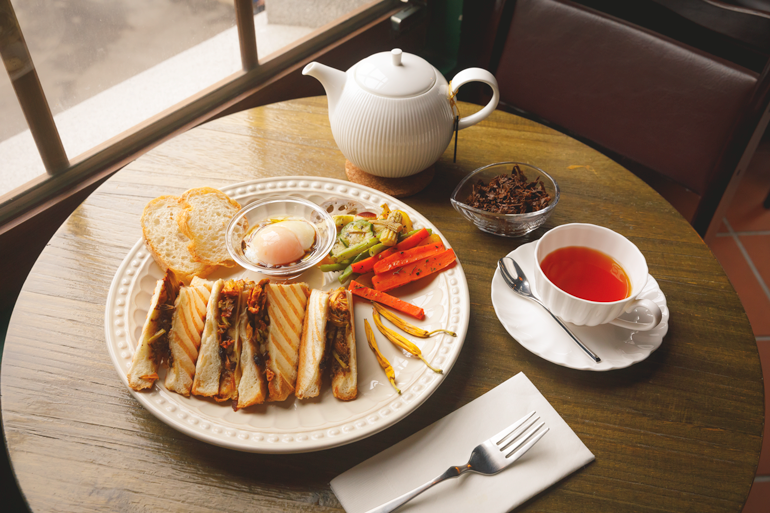 "Our 'skin' is Western, but our 'bones' are Taiwanese," says teahouse co-owner Su Yi-han. "Our concept is aligned with the historical influences of this building and this area. This was a place where the East and the West combined."
Even though Dadaocheng's glory days were very much rooted in tea, says Su, the culture of sitting down and enjoying a cup of tea has been lost to coffee, especially among young people.
"Taiwanese loose-leaf tea can be steeped many times, it has a sweet aftertaste, and it is not bitter or astringent. But we packaged local teas in the manner of an English teahouse as a way to reach out to the younger crowd," Su says.
Sin Hong Choon Tea Museum
To learn more about Dadaocheng's tea trade, walk from the teahouse to the Sin Hong Choon tea museum on Minsheng West Road, which is in a building that once housed the area's largest tea-processing workshop. Built in 1934, the building features a mix of Taiwanese and Western design elements, with terrazzo stairs and red-brick walls highlighting a quaint interior that was featured in the 2016 Taiwanese TV period drama series La Grande Chaumière Violette, which told the story of the son of a wealthy tea merchant.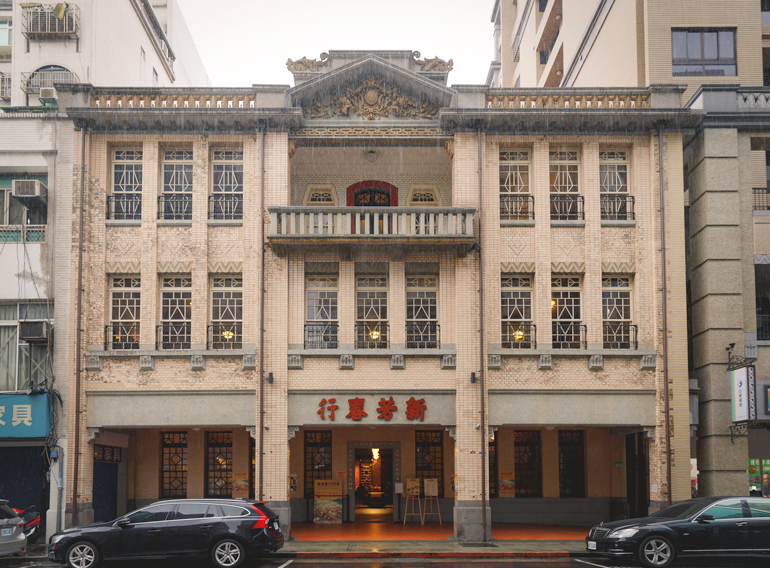 The original owners, the Wang family, moved to Taiwan from mainland China in the 1910s. The building was their base for the export of tea to Southeast Asia. The museum provides a fascinating look into the tea trade of that time, and visitors get to see old tea-processing machines as well as the family's living quarters.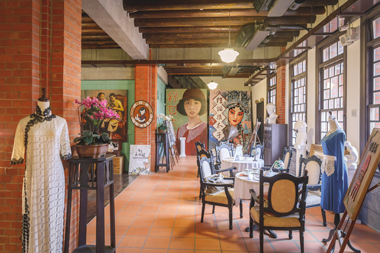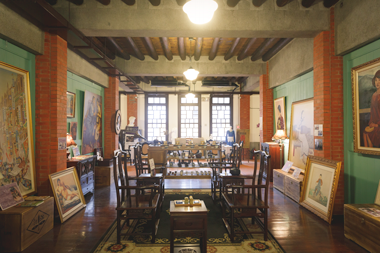 Sin Hong Choon (新芳春行)
Add: No. 309, Minsheng W. Rd., Datong Dist., Taipei City
(台北市大同區民生西路309號)
Tel: 0923-613-316
A Design & Life Project
Those who like vintage American and industrial-style design items (think cast-iron door handles, old-fashioned keys, gold-leaf lettering) can visit A Design & Life Project, located on Nanjing West Road, which is stocked to the brim with all sorts of knick-knacks. Note that not all of the items are in fact antiques – many of the old-looking products on display are new redesigns created by the store. This concept, in a way, fits in with the new Dadaocheng ethos of putting modern businesses in old buildings.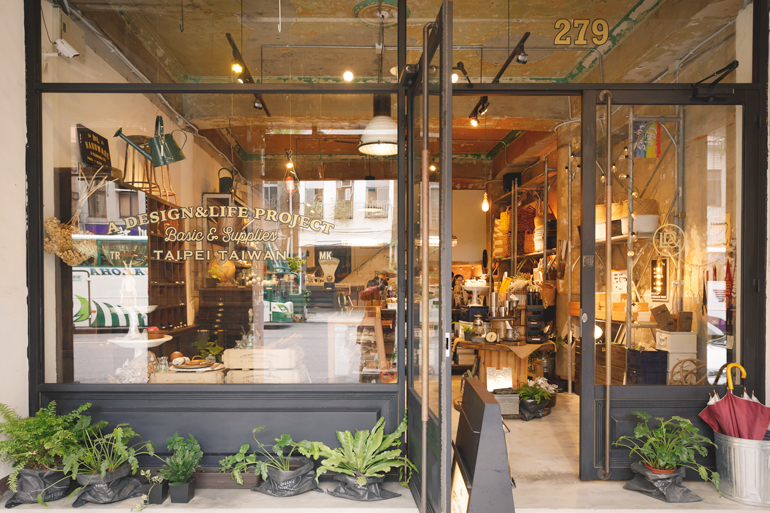 The fortunes of Dihua Street and Dadaocheng as a whole started fading in the 1970s when Taipei's commercial center shifted eastward. A government plan developed in the late 1970s to widen Dihua Street was shelved, in the face of heritage-preservation protests, in 1988. However, the establishment of the Taipei Lunar New Year Festival's traditional New Year goods market in 1996 drew public attention back to the street, a heritage/renovation plan for Dadaocheng was finalized in 1998, and soon cultural-creative entrepreneurs were reinventing the old buildings, using the unique structures in interesting ways.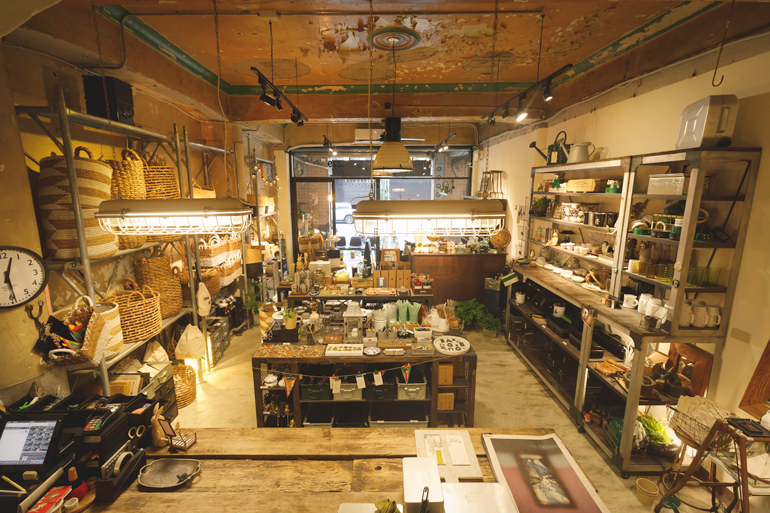 Earthing Way
For another dose of local-flavor nostalgia, mosey on to Earthing Way, which features "aramono" from local craftsmen. Aramono is a Japanese term that refers to simple, austere tools and utensils most often made from natural materials, such as bamboo baskets, wooden spoons, and ceramic bowls.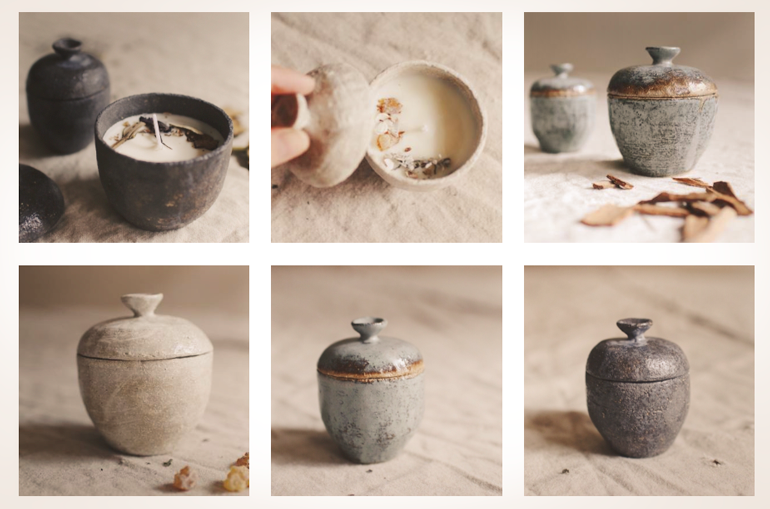 Earthing Way (地衣荒物)
Add: No. 34, Minle St., Datong Dist., Taipei City
(台北市大同區民樂街34號)
Tel: (02) 2550-2270
Website: earthingway.waca.ec (Chinese)
museum207
Although museum207 is housed in a relatively new structure built in 1962, at the corner of Dihua Street and a charming lane, it still carries a vintage air with its faux-brick and sombre-red-wood facade. The exhibits inside are focused on Taiwanese traditions such as on the art of terrazzo flooring in the past, and the current show on the complex art of Taiwanese gift-giving, with items from mirrors with auspicious messages to lucky red envelopes on display. Perhaps the most enjoyable space at this facility, however, is the roof, from where you can take in a stunning panorama of the neighborhood and beyond.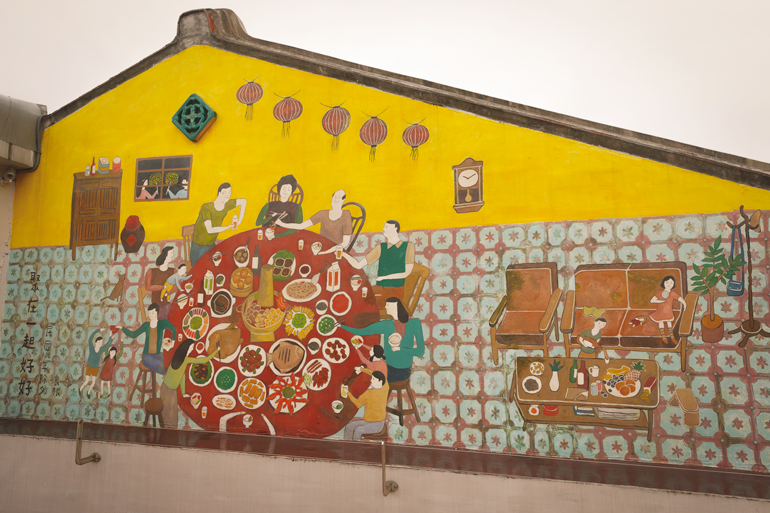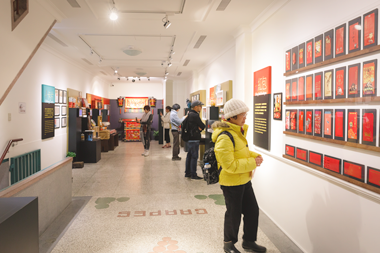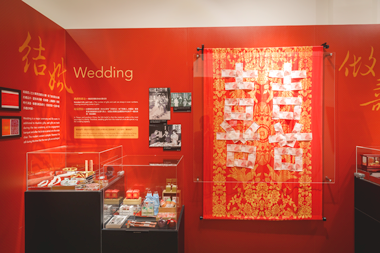 museum207 (迪化207博物館)
Add: No. 207, Sec. 1, Dihua St., Datong Dist. Taipei City
(台北市大同區迪化街一段207號)
Tel: (02) 2557-3680
Website: www.museum207.org
Ama Museum
To this point we have celebrated Taipei's glory days in Dihua Street and Dadaocheng. However, the darker moments of local history should not be forgotten. Run by the Taipei Women's Rescue Foundation, the Ama Museum was opened in December 2016 to tell the story of the estimated 2,000 Taiwanese "comfort women" forced into sexual slavery by the Japanese military during World War II. Though the foundation has worked closely with survivors since the early 1990s, it has only been able to track down 59.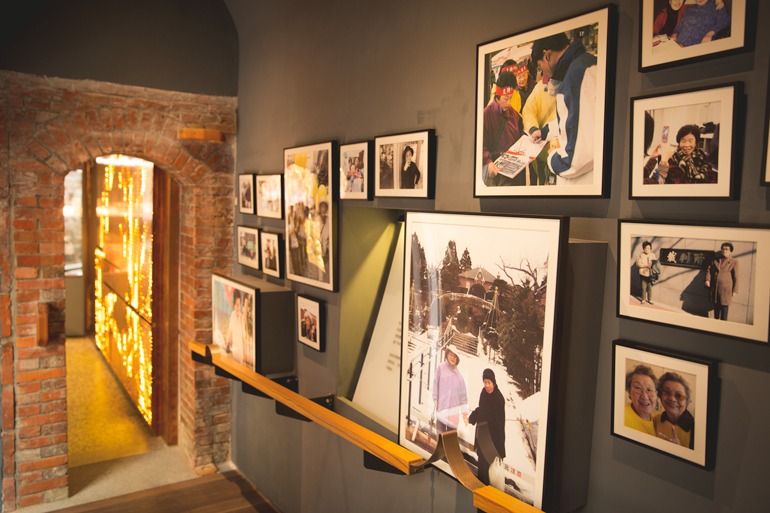 In the front area is a café where support and training for survivors of domestic violence is provided. The exhibit area begins with a corridor that leads to the back section of the building, where among other things the visitor encounters the smiling faces of comfort women participating in different activities in their old age.
"Everyone hears about comfort women, and immediately thinks about war and sexual violence; but that was just a limited period in these women's lives," says exhibition and education manager Cheng Ching-chin. "They also faced a lifetime of discrimination once they returned home. We want to show the resilience of these elderly women as survivors, and show the sides to them that people wouldn't usually see."
While the museum does not shy away from the horror of what happened during wartime, and the ongoing battle seeking official admission of wrongdoing by the Japanese, its mission is symbolized in a long and winding handrail seen at all times when visiting the exhibition. Says Cheng: "We want everyone to be able to support the women – walk with them while learning about their lives."
Ama Museum (阿嬤家)
Add: No. 256, Sec. 1, Dihua St., Datong Dist., Taipei City
(台北市大同區迪化街一段256號)
Tel: (02) 2553-7133
Website: www.twrf.org.tw/amamuseum (Chinese)
Yehjinfa Rice Mill
While many original shop owners have moved on, Yehjinfa Rice Mill is still owned by the Yeh family, though at one point they stopped doing business for many years. In 2016 the business was reopened as a boutique rice/grocery/daily-use item shop with an interior featuring minimalistic, free-standing wooden trusses and with wooden boxes used as display shelves. The sleek and non-intrusive design is completely detached from the main structure, which for the most part remains as it was back in the day.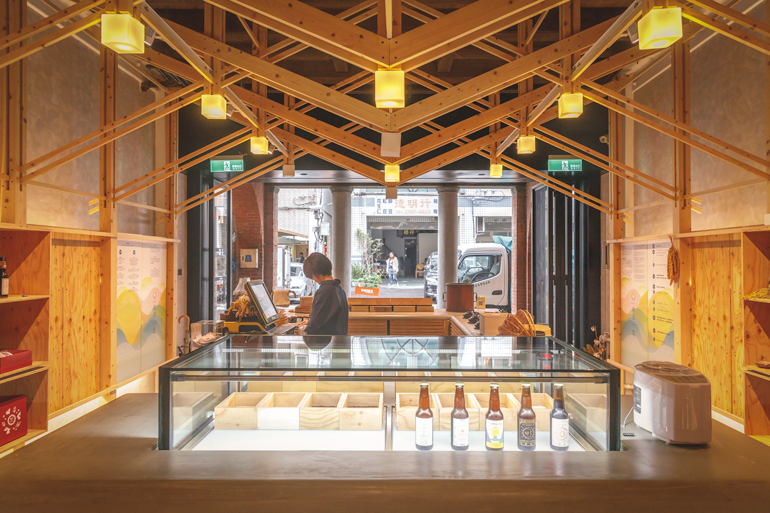 "Rice is still the protagonist here," says marketing and communication associate Candice Chang. "But since people's shopping habits have changed, we have also added foodstuffs and other items that make people think of eating rice."
The rice selection has been expanded to 10 Taiwanese grains, including red sticky rice and black rice sourced directly from an indigenous village as well as the popular Taiken No. 9 Premium. Since people don't cook in quantity so much these days, the rice is sold in small packets to preserve freshness.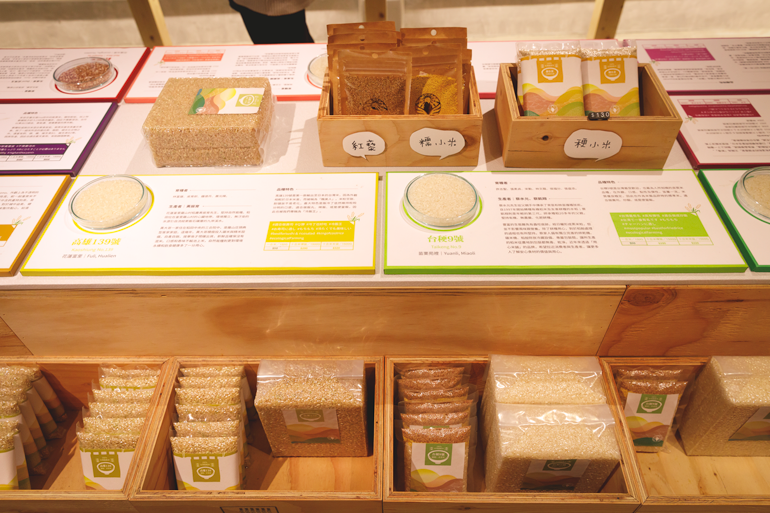 The other food items are all local and/or eco-friendly, or produced using unique methods. There's curry sauce made with ingredients sourced from Hualien County, chili oil from a 70-year-old shop, and dried mushrooms grown using zero-waste methods. And, of course, there are bowls, dishes, steamers, and other kitchen items that revolve around rice.
Yehjinfa Rice Mill (米日一里葉晋發本厝)
URS329
Rice is also the main character at URS329, located toward the north end of Dihua Street. This restaurant serves a selection of culturally representative dishes that complement rice, and mills its grains in-house with a miniature machine.
"Just like freshly ground coffee, freshly milled rice is the most fragrant," says owner Soren Yeh.
Yeh tries to source most of the ingredients directly from the surrounding region as well. With hearty items like squid and sea snail garlic soup, and steamed chicken-and-pork meatball with mackerel fillet, a URS329 visit is a great way to conclude a fruitful day of exploration.
[bctt tweet="Just like freshly ground coffee, freshly milled rice is the most fragrant" username="Tai_Everything"]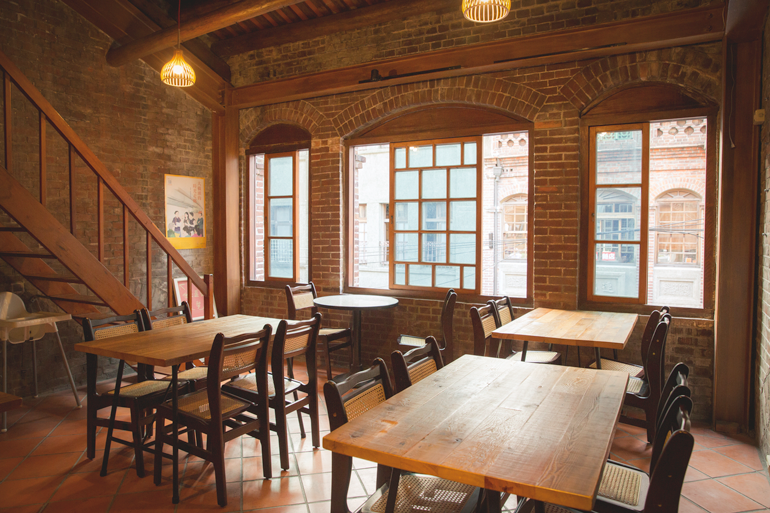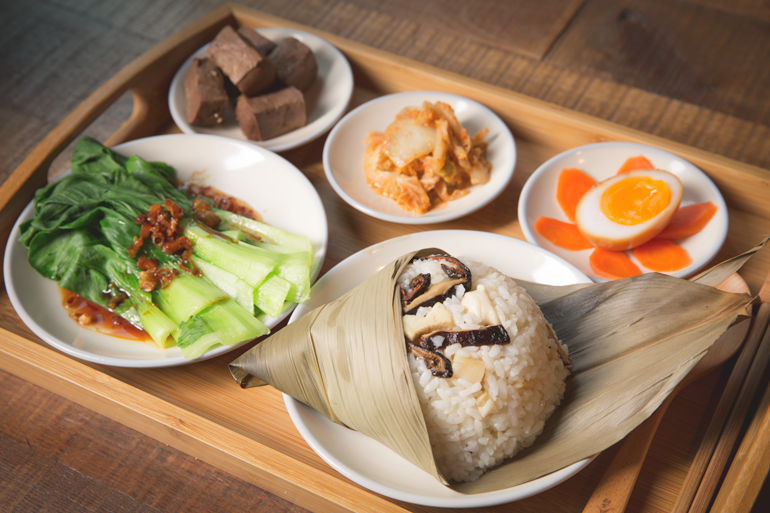 URS329 (稻舍URS329)
Add: No. 329, Sec. 1, Dihua St., Datong Dist., Taipei City
(台北市大同區迪化街一段329號)
Tel: (02) 2550-6607
Website: www.ricenshine329.com (Chinese)
This is just the tip of the iceberg as to what Dihua Street and Dadaocheng have to offer – we haven't even mentioned Dihua Street's famous Xiahai City God Temple (tpecitygod.org; Chinese), built in the 1850s, where locals and tourists alike visit to pray for luck in love, or the newly opened Taiwan Cooking 101 School (cooking101.tw; Chinese). With new businesses constantly opening up in this area, Dihua Street is definitely a place that deserves multiple visits, if you have the time.
KLOOK:
Traditional Chinese Qipao Dress Rental in Dadaocheng

Cooking Class in Taipei with Dihua Street Walking Tour
Also read
OH, SO SWEET! Taipei Cakes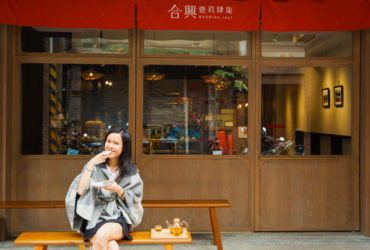 taiwaneverything.cc/2017/05/18/taipei-cakes/
Taipei Craft Beer — Taiwan Head Brewers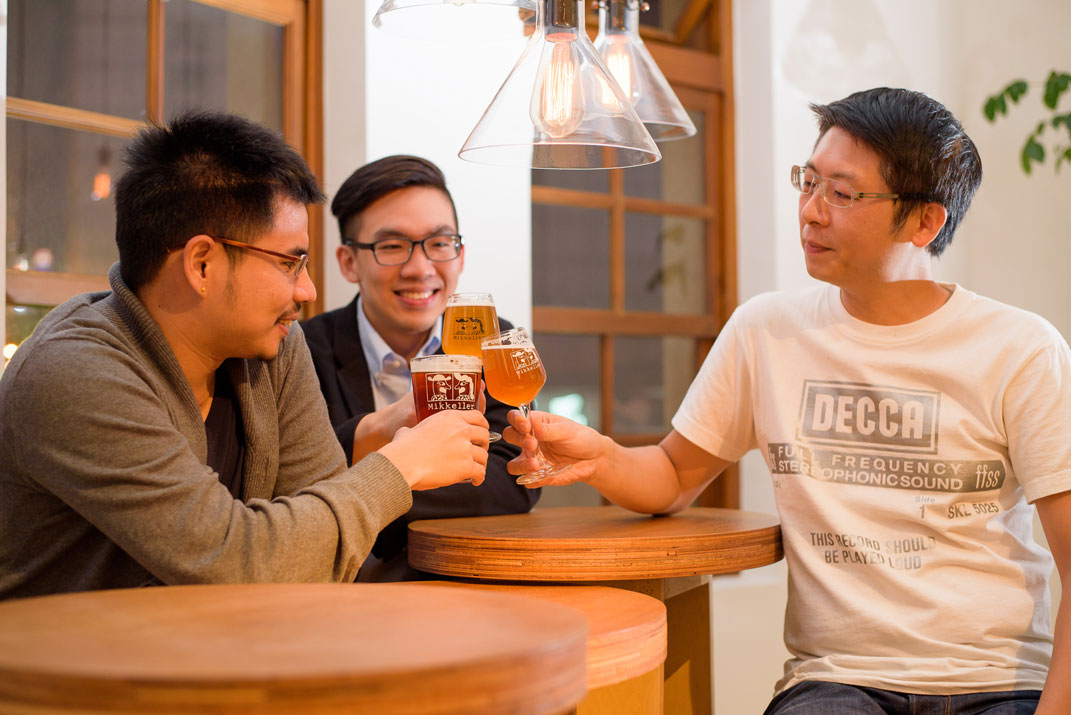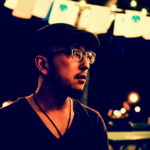 Han Cheung moved back to his adolescent stomping grounds of Taiwan in 2015 from frigid Wyoming, where he was the editor of the small town Rawlins Daily Times. He has a Master's in Journalism from the University of Missouri and has reporting experience in the US, Latin America, and Taiwan.