Sightseeing Guide with Recommendations for Places of Interest, Things to Do, and Where to Have Fun
Text: Rick Charette; Photos: Chen Cheng-kuo (published in Travel in Taiwan, January 2016)
Located in Taiwan's far south, Kaohsiung is Taiwan's industrial powerhouse. It is home to a population of hard-working can-do people that have long chafed at their home's reputation as Taiwan's "second city," with first city Taipei hogging the limelight as the island's political and cultural powerhouse. What have they done about it? In true Kaohsiung get-it-done fashion, they've been hard at work since the late 1990s remaking the city brand, seeking to craft a cultural destination that draws spotlight attention on the international stage. Travel in Taiwan recently rode the High Speed Rail line from our cool Taipei base down to the warm southern metropolis for a 3-day "let's see what's new" visit.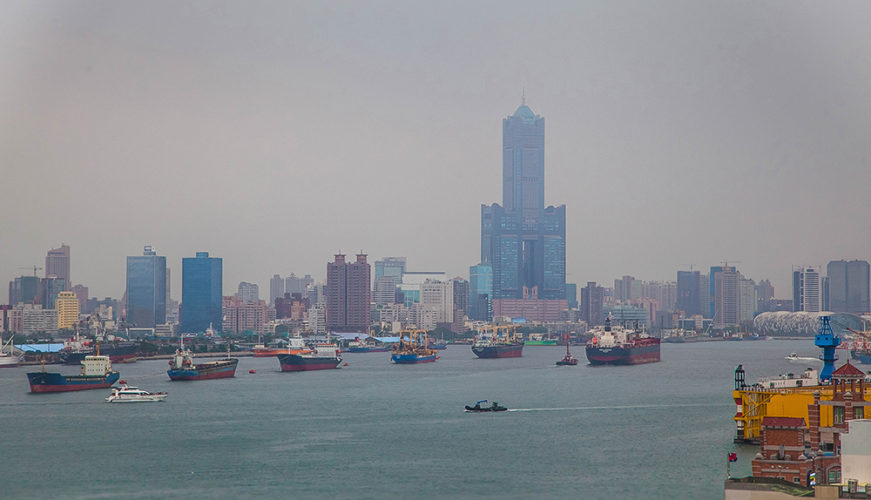 Day 1
Have your camera ready when boarding the ferry to Qijin Island at Gushan Ferry Pier. Locals stream onto the lower parking-lot deck on scooters (you go to the upper deck, via a separate entrance). The ride across the narrow, ship-packed Kaohsiung Harbor is so quick that many don't bother to get off their machines. Qijin Island is a 9km-long silt-created giant sandbar that serves as a breakwater and defines the harbor's form. Its tourist area is on the north end, beyond the ferry pier. Directly beyond the pier is Qijin Old Street – you're in Kaohsiung's oldest settlement, dating back to the 1600s – lined with inexpensive, simple-décor, high-quality seafood eateries serving the freshest catch imaginable, with display tanks by entrances. Filling up the narrow streets between Old Street and the high hill at the island's north tip are quaint old residences built of wood, granite, brick, coral and, it seems, anything else that was at hand on the day.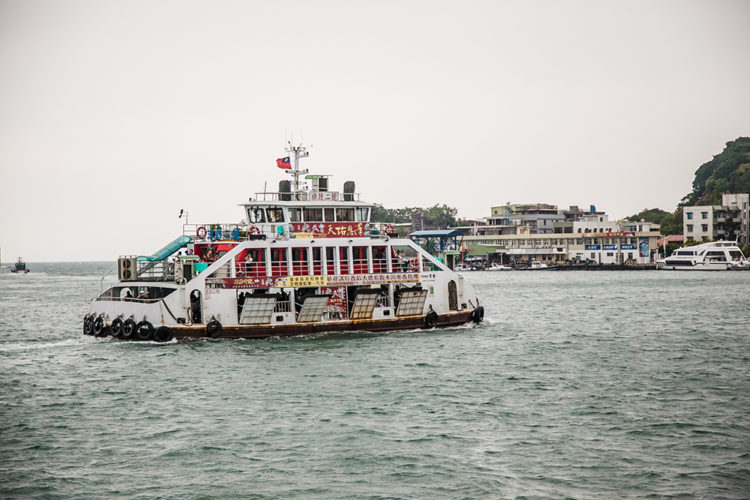 Tianhou (Empress of Heaven) Temple, fronted by scores of swaying, brilliant-red lanterns, is Kaohsiung's oldest temple, established in 1673. Since Qijin's riches have always come from the sea, you'll not be surprised that the temple is dedicated to Mazu, Goddess of the Sea, protector of seafarers. Qihou Lighthouse, a snow-white 11-meter-high Baroque-style tower erected by the Japanese in 1916, stands at the edge of a sea-facing cliff guarding the harbor's exceedingly narrow north-end mouth. Enthralling views of the busy harbor can be enjoyed as ships squeeze by below. The old Qihou Battery, on the west side of the hill, was built by a justifiably anxious Qing Dynasty government in the 1870s, fearful of invasion by the Japanese or Western powers. It was later used by both Taiwan's Japanese colonial masters and the Chinese Nationalist government. (Note: Temple, lighthouse, and fortress are all open to the public; but the lighthouse is closed on Mondays.)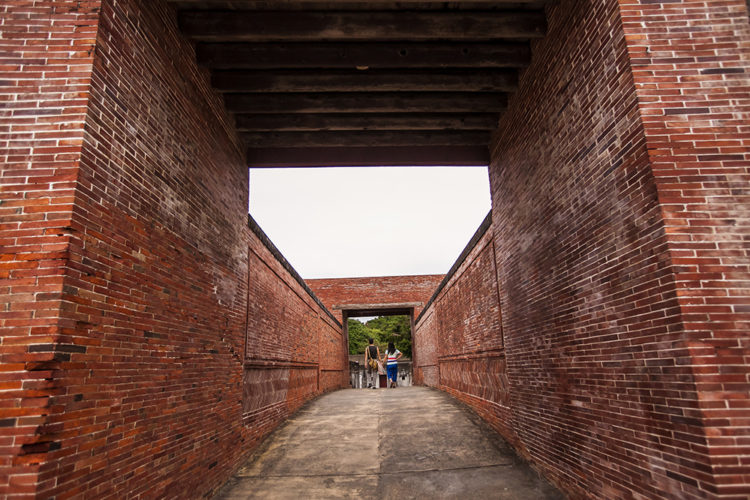 Rent a bicycle or electric quadricycle (inexpensive and well-maintained) from one of the shops right outside the Qijin ferry building for a fun, breezy meander along the island's west side, facing the Taiwan Strait. Qijin Seaside Park is stretched out along the north section. Among the new draws here is Rainbow Church, a colorful open-air chapel-like structure with an ocean backdrop that draws countless couples for wedding-photo shoots, and the Qijin Sea Pearl, a large clam-shaped amphitheater-like structure designed as a sea-viewing platform, its shape magnifying the recorded sea sounds played. A little further south is young Qijin Wind Power Park, an eco-theme park with a line of small tri-blade wind turbines that provide nighttime park illumination, a large observatory directly behind.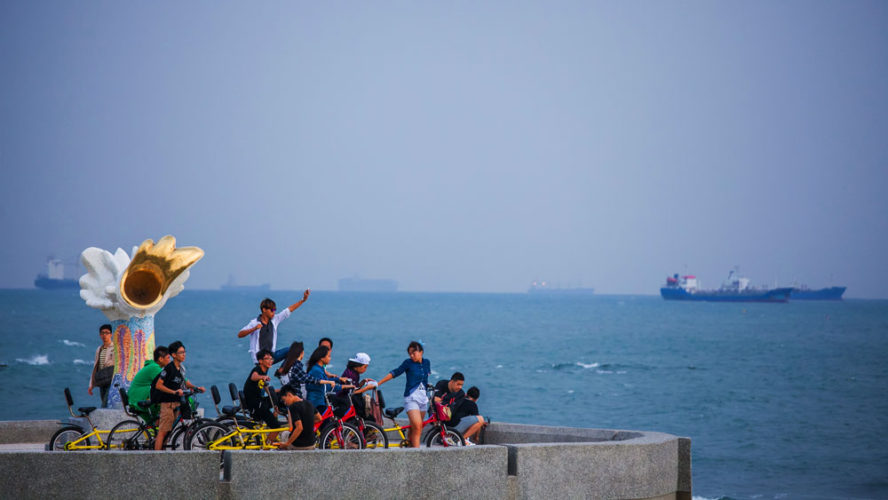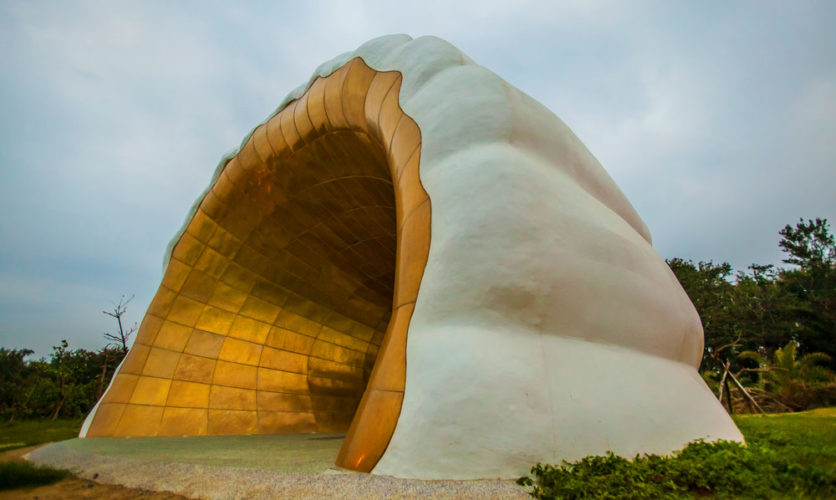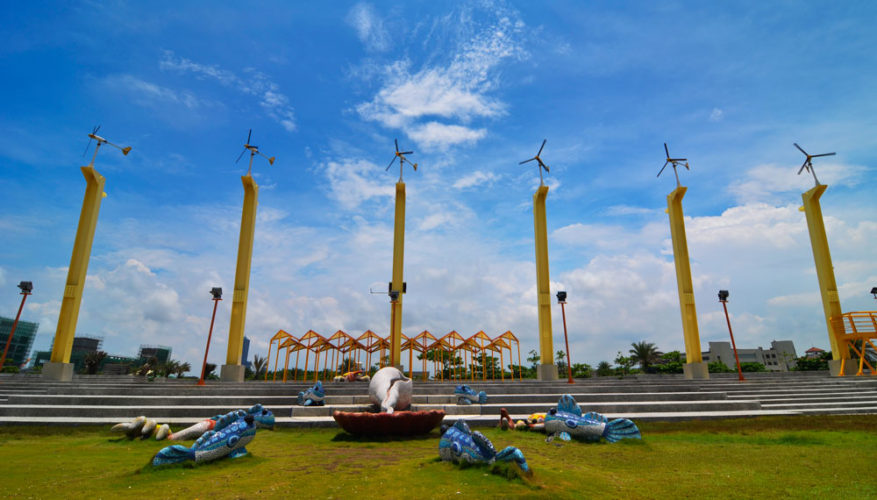 Kaohsiung's Best Views
In the evening, we took a short taxi ride from Gushan Ferry Pier up to Kaohsiung Martyrs' Shrine, located on Shoushan (Mt. Longevity; elevation 365m), north of the pier. Our destination was not the shrine (which is closed at night), but Shoushan Lover's Observatory in front, from which terrific views over the harbor and brightly lit city core are enjoyed. Photo buffs love to frame their masterpieces with the large, white steel "LOVE" sculpture in the foreground. Kaohsiung's two other best "big picture" city-viewing spots are the 74F observation deck in the skyscraping 85 Sky Tower and the high-perch Former British Consulate at Takao; more on these in the main text. (Note: Shoushan is quiet at night, so if taking a taxi up, ask your driver to wait or ask if he'll come back later and get his number.)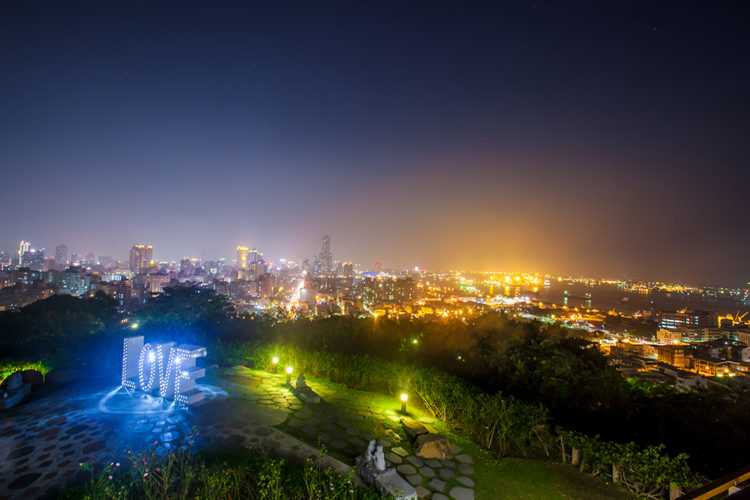 Day 2
Sitting atop a Shoushan spur that comes right down to the harbor's north-end mouth, near Gushan Ferry Pier, is The British Consulate at Takow (britishconsulate.khcc.gov.tw). The original consulate was built in 1865, after Taiwan treaty ports were opened following the Second Opium War. The current heritage-site edition, an attractive red-brick building done in late Renaissance Baroque style, dates to 1879. There are sweeping views of the harbor, harborside districts, and out to sea, the last invariably busy with container-ship comings and goings. The rectangular mansion, which has a breezy wraparound arcade veranda, today houses displays on 19th-century trade and the important amateur natural scientist Robert Swinhoe, who served as British consul. It also has a café/restaurant with much-in-demand outdoor seating, day and night.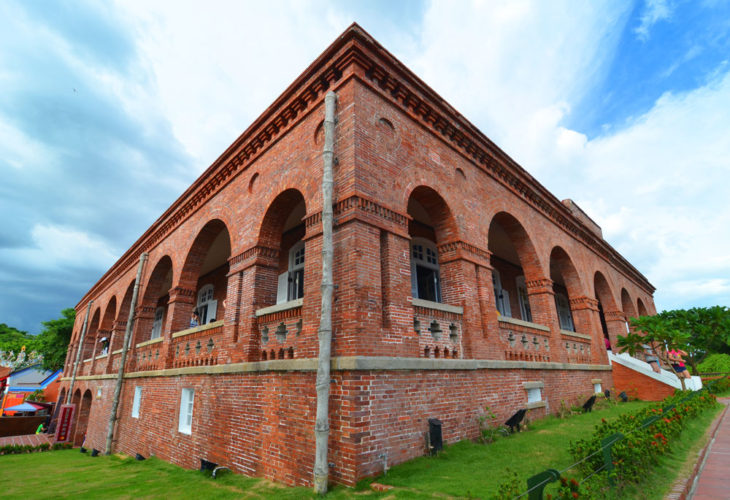 The young, expansive, and still-growing Pier-2 Art Center (pier-2.khcc.gov.tw), a special zone that is at the heart of the city's cultural-creative bloom, has become one of its most popular attractions. The numerous old, renovated Kaohsiung Harbor warehouses here, long abandoned, were formerly used to store such goods as fish meal and granulated sugar. Today they are cultural-creative incubator stages for domestic and international exhibitions, festivals, live indoor and outdoor musical, theatrical, and busker performances, and large-scale outdoor installation artworks and graffiti-style/3D murals, many wonderfully quirky and whimsical, some created by artists-in-residence. There are also various cultural-creative merchandise shops and cafés/eateries, including bistro-style Now and Then.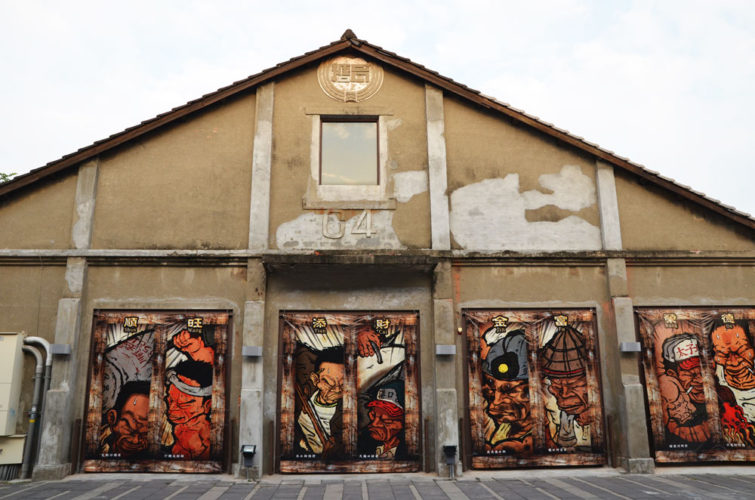 Iconic Modern Architecture
As part of its rebranding campaign, the city is giving birth to some striking modernist architecture. The king of Kaohsiung has long been, and remains, the lofty 85 Sky Tower, which looks like a giant spacecraft propped atop two massive booster rockets, ready to launch. Two spanking-new structures, Kaohsiung Exhibition Center (www.kecc.com.tw) and Kaohsiung Main Public Library (www.ksml.edu.tw), are within easy walking distance. The park-surrounded harborside exhibition facility looks like a paean to Beijing's iconic Bird's Nest. Be sure to visit the green library's lovely 8F rooftop hanging garden, which has a fine broad view of the harbor and Qijin. Elsewhere, another young green-complex creation, the magnificent membrane-roof Dadong Arts Center (dadongcenter.khcc.gov.tw), has also become an artistic attraction, especially at night when lit up.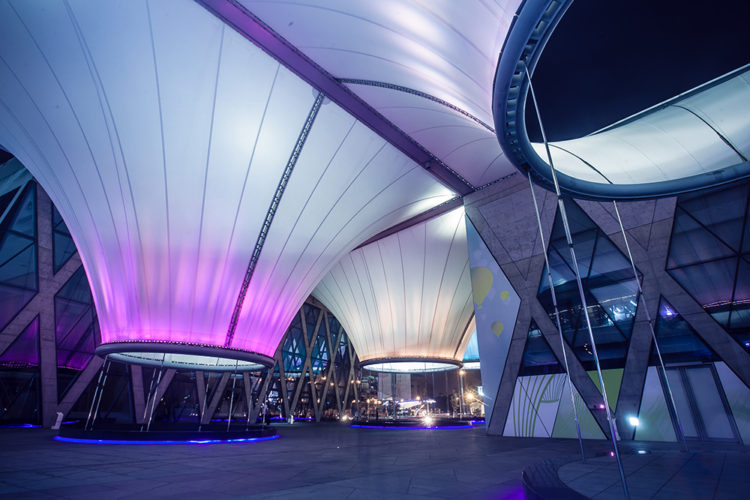 What's not to love about the Love River? On my first few visits, in the 1990s, it was a brackish "waterway" in which the water moved little, if at all. Today, thanks to dedicated eco-engineering, it is clean, the waters flow freely, and fish have returned. The landscaped banks are lined with benches, bike- and pedestrian-friendly paths, and attractive lamp lighting. The mood is best at night, when the cafés, bars, and small eateries are brightly lit up. All provide alfresco seating. Locals affectionately call this "Taiwan's Seine River." We'll call it Taiwan's "Seine River with Taiwanese characteristics." In the busiest section, near Zhongzheng Bridge on Zhongzheng 4th Road, you're regaled with Chinese pop music from the cafés/bars, hawker calls from the boat-cruise ticket kiosks, and Taiwanese love songs from the gondoliers.
Love Cruising
A Love River boat cruise is a veritable rite of passage for visitors to Kaohsiung. Rides on solar/diesel-powered Love Boats and gondolas are offered, with commentary provided, and with the gondoliers periodically breaking out in song. Cruises operate weekdays from 18:00~22:00 and weekends/holidays from 15:00~22:00. Check details in person at the ticket booths beside the cruise-outing piers, or with the Tourism Bureau of Kaohsiung (tourism.kcg.gov.tw).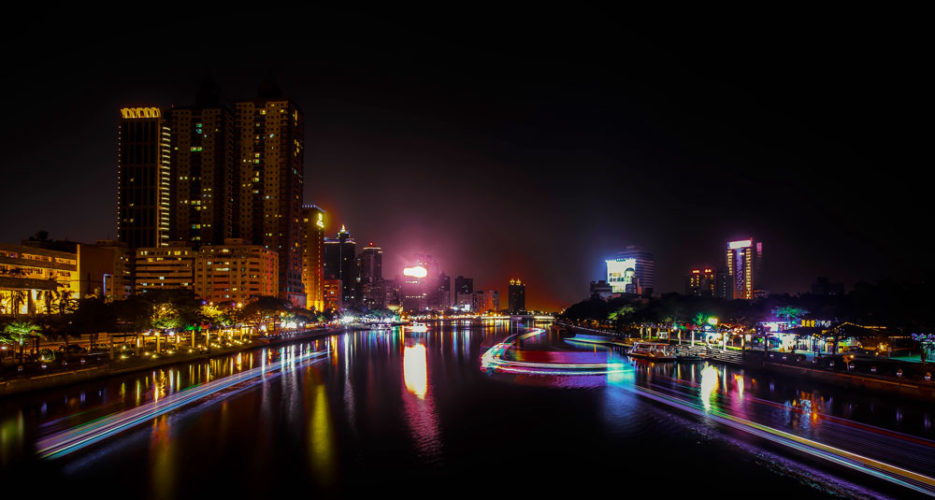 Day 3
On our final day we first visited pleasant Hongmaogang Cultural Park, located on a peninsula point in the port's south sector, opposite the south end of long Qijin Island. This has been the site of an indigenous village and, founded in imperial times, a Han Chinese fishing village. "Hongmaogang" means "Red Hairs Harbor." Dutch ships moored here in the 1600s; the Chinese commonly called Hollanders, and Westerners in general, "Red Hairs." The young park is built around the remains of the old Han village; there are videos and displays on the local indigenous life and on Hongmaogang's "five major cultural properties: lagoons, shrimp farming, black mullet fishing and draggers, neighborhood temples, and sailing rafts." Other facilities include an exhibition hall, skywalk, revolving restaurant, and gift shop. (Note: Get here from Pier 2 on a boat cruise, or from KMRT Siaogang Station via shuttle bus; for full site details, visit hongmaogang.khcc.gov.tw.)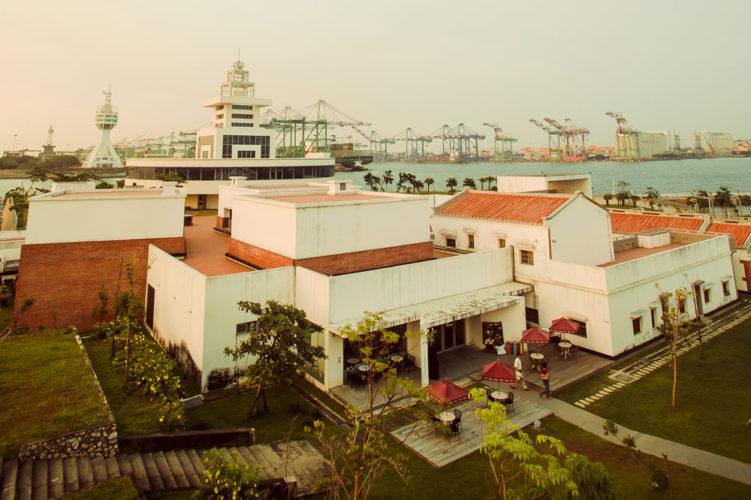 We finished up our southern inspection tour with an afternoon of rollicking good fun at the wildly successful E-Da World (www.edaworld.com.tw), located close to the city core in the Kaohsiung countryside. The young park, according to Kevin Lin, GM of EDA Development Co., was brought into existence with two foundation ideas in mind: to serve as a benchmark model of international standards and sophistication for Taiwan's rebranding Kaohsiung/Tainan region, and to provide a destination for families, with all members' wide-ranging needs and desires catered to.
The theme-park area has rides, games, and all sorts of other entertainment. The adjoining mall has scores of upscale brand-name outlets and a moderately-priced youth-oriented section. The large upscale hotel has numerous superb restaurants, spa facilities, and many other attractions. There's also a baseball driving range, a golf range, and many other recreational facilities. We spent our afternoon (give yourself a full day if at all possible) riding the giant rooftop ferris wheel, thrilling 55-meter-high rollercoaster, and scenic monorail, enjoying a skate on the mall's ice rink, watching the Halloween-theme parade and show with players costumed, incongruously, a la Mad Max and The Nutcracker, snacking way too much … and much, much else that I just don't have time to tell you about.
And then we went home – back in Taipei in just 90 minutes with the High Speed Rail. The (Happy) End.
Breezy Cycling + Light Rail Rides
A half-decade ago CNN Travel declared Kaohsiung one of the "5 best biking cities in Asia," and things have only gotten better since. The central city has scores of public bike-rental stations, many at metro stations. Cycling is an attractive option for getting to most city attractions – for example, a dedicated harbor-area path runs right through Pier-2 Art Center, and there are private bike-rental outlets path-side, just off-complex. Among the newest bike-system attractions is the beautiful "Star of Qianzhen" bike overpass, a stylish work of art which flies over the busy intersection above the metro's Kaisyuan Station.
While visiting you'll no doubt notice the light-rail trains stopping at the small station on the wide, grassy traffic island underneath. The first stage of the city's new electric light-rail system (Taiwan's first) is now formally in operation; lock your bike up outside the metro station and hop on one of the sleek-look light-rail trains. The full system, a loop, will be 22.1km long, and integrated with the city's bike and pedestrian paths (it is slated for completion in 2019). The first-stage section (in operation this year) is 8.7km long and takes you past such key attractions as the Dream Mall, Kaohsiung Main Public Library, Kaohsiung Exhibition Center, and Pier-2 Art Center.
Getting There and Around
Kaohsiung can be reached from Taipei in about 90 minutes when taking the high-speed rail; the fastest regular-railway service takes close to five hours (there is no domestic Taipei-Kaohsiung airway connection). The high-speed rail service's Kaohsiung terminus and metro system's Zuoying Station are in the same complex. Most attractions mentioned in this article are close to a Kaohsiung Mass Rapid Transit (KMRT) station. There is a regular shuttle-bus service between the high-speed rail terminus and E-Da World; English-speaking staff at the station's visitor information counter will show you where the bus stop is.
Further reading other sites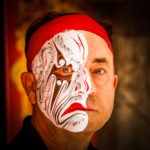 A Canadian, Rick has been resident in Taiwan almost continually since 1988. His book, article, and other writings, on Asian and North American destinations and subjects—encompassing travel, culture, history, business/economics—have been published widely overseas and in Taiwan. He has worked with National Geographic, Michelin, APA Insight Guides, and other Western groups internationally, and with many local publishers and central/city/county government bodies in Taiwan. Rick also handles a wide range of editorial and translation (from Mandarin Chinese) projects.