A Place Where the Child in You Cannot Help But Smile
Text: Owain Mckimm
Photos: Chen Cheng-kuo
Summer is upon us, school will soon be over, and family days out are high on many people's agenda. Taiwan's many leisure farms, offering wholesome, educational experiences far away from the noise and sticky heat of the city, are unsurprisingly a popular option for locals and visitors alike. We recently visited one of these farms, located in Hualien County's East Rift Valley.
One of the largest, and most certainly one of the quirkiest, leisure farms on the island is the Shin Kong Chao Resort Ranch. Located in Taiwan's stunning East Rift Valley, the ranch is a farrago of all things "leisure farm." Part zoo, part dairy ranch, part sculpture garden,­­ part themed village, part orchard, part hot-spring resort – the ranch does at first seem like something of a Frankenstein's monster, thrown together at the whim of an unchecked eccentric. Dig a little deeper into the ranch's history, however, and you'll discover that it's more akin to a slowly evolving organism that has gradually complexified to fit the changing demands seen during its almost fifty-year existence.
"People often have the mistaken impression that farms like ours just appear out of nowhere," says Yang Shun-sheng, head of the ranch's leisure management department, "when in fact it's a long and difficult process of development."
According to Yang, this plot of land was bought way back in the 1970s by the Shin Kong Group – a large Taiwanese conglomerate – and initial plans were to develop a retreat for the company's employees. The land was originally covered with rocks which had to be painstakingly removed, and irrigation channels were dug to transport enough water to the mud and earth to be able to grow grass, bushes, and trees – especially for the cultivation of fruit.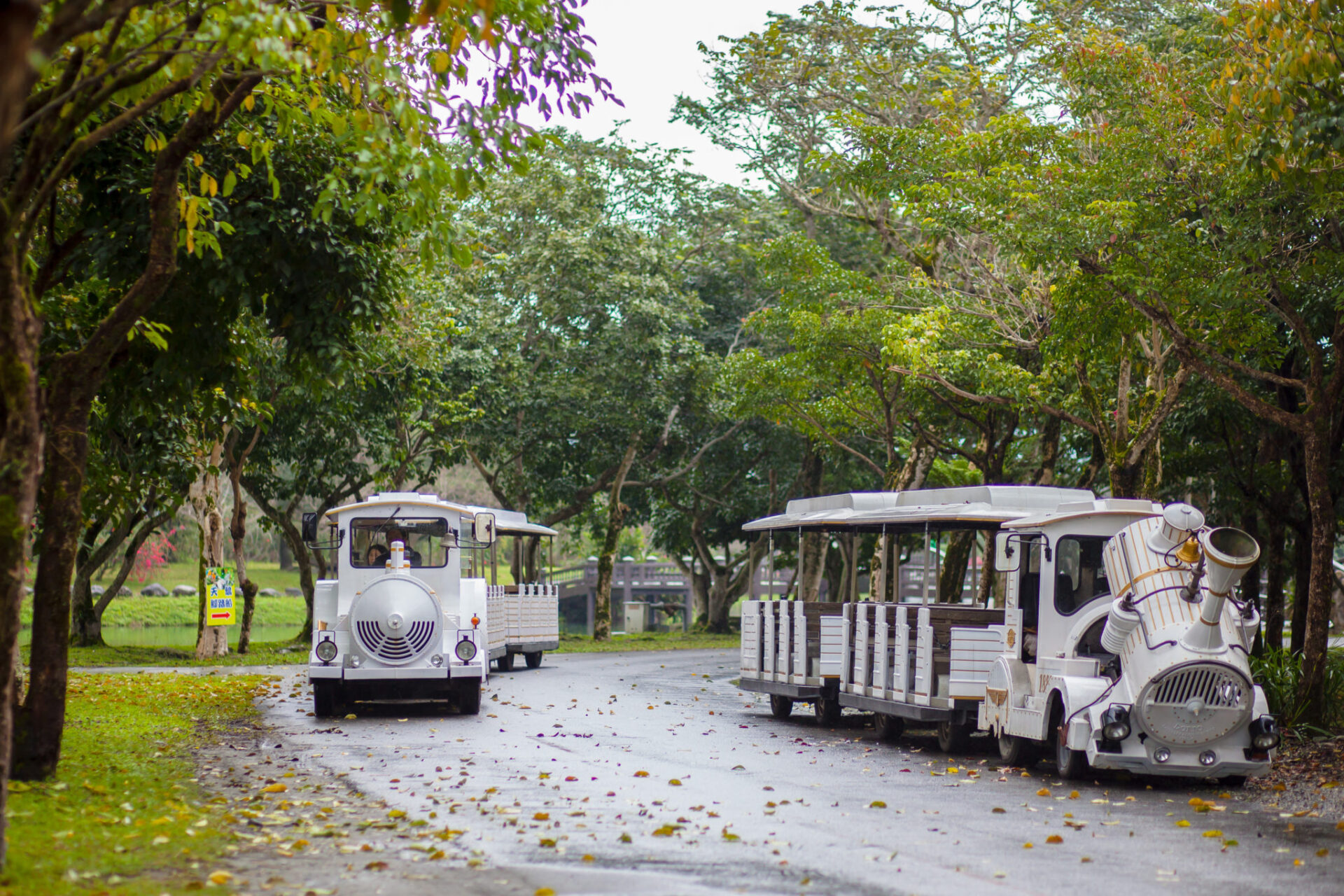 "But in the beginning, the soil just wasn't rich enough," says Yang, "so we brought in cows and sheep to graze, and their natural fertilizer helped slowly transform the soil so that we could plant a fruit orchard here."
The oranges that grew in the orchard were sweet, and people began to come and pay to pick the fruit to take home. As the fruit-picking became more popular, people started requesting a place to stay the night, and the old workers' quarters were converted into accommodation.
"As people were spending longer periods of time here, we also felt the need to provide them with food and entertainment, so the restaurant was built, and we began to set up the zoo and the hot-spring facilities," Yang says. "To our former chairman, the ranch was like a child, something that he slowly built and nurtured over decades."
At 726 hectares, the farm is big – seriously big – and if you want to get around it all, walking is probably not your best option, especially during the sweltering summer months. Fortunately, there are other options. You can rent a bicycle or take one of the three choo-choo trains (imported from Italy) from the visitor center. However, by far the best way to tour the ranch is in an electric golf cart. So, with our new wheels ready, and the engine gently humming, we put the pedal to the metal and headed to the ranch zoo.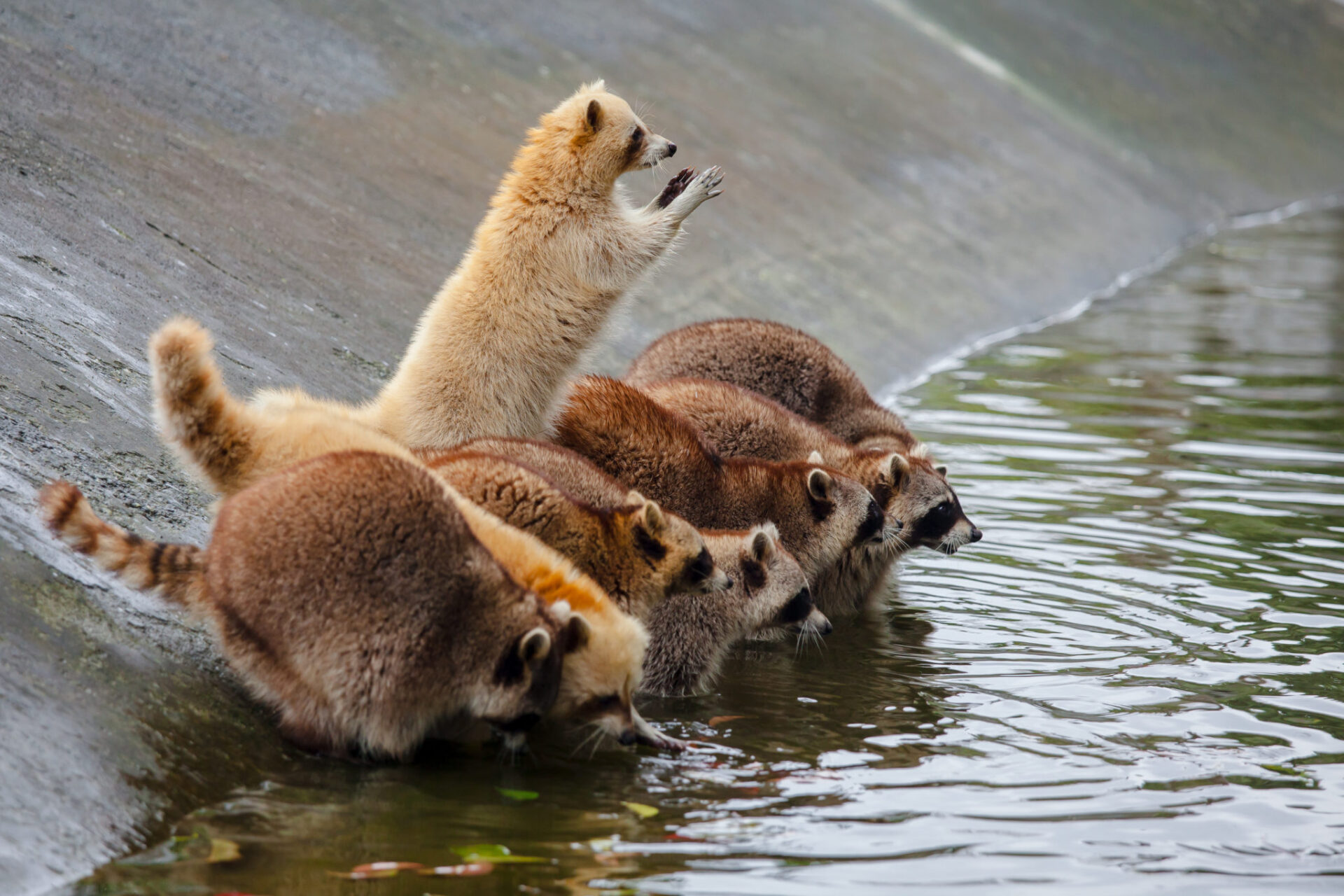 The zoo's crown jewel is undoubtedly the bird park, near the entrance-area visitor center, which contains nearly 300 species of bird, including a stunning collection of golden-plumed oriental pheasants, primary color parrots, regal black-crowned cranes, free-roaming peacocks, and one (thankfully penned in) irritable cassowary.
The Cute Animals Area is next on the route; if you have kids it will certainly take up a sizable chunk of your day. This is the zoo's most interactive area, and features plenty of furry critters – rabbits, monkeys, and foxes – that are more than happy to be fed by visitors. The stars of the area, however, are undoubtedly the raccoons, natural showmen who will stand on their hind legs and clasp their hands together on the cue of "bai tuo" – the Chinese for a begging/pleading "please."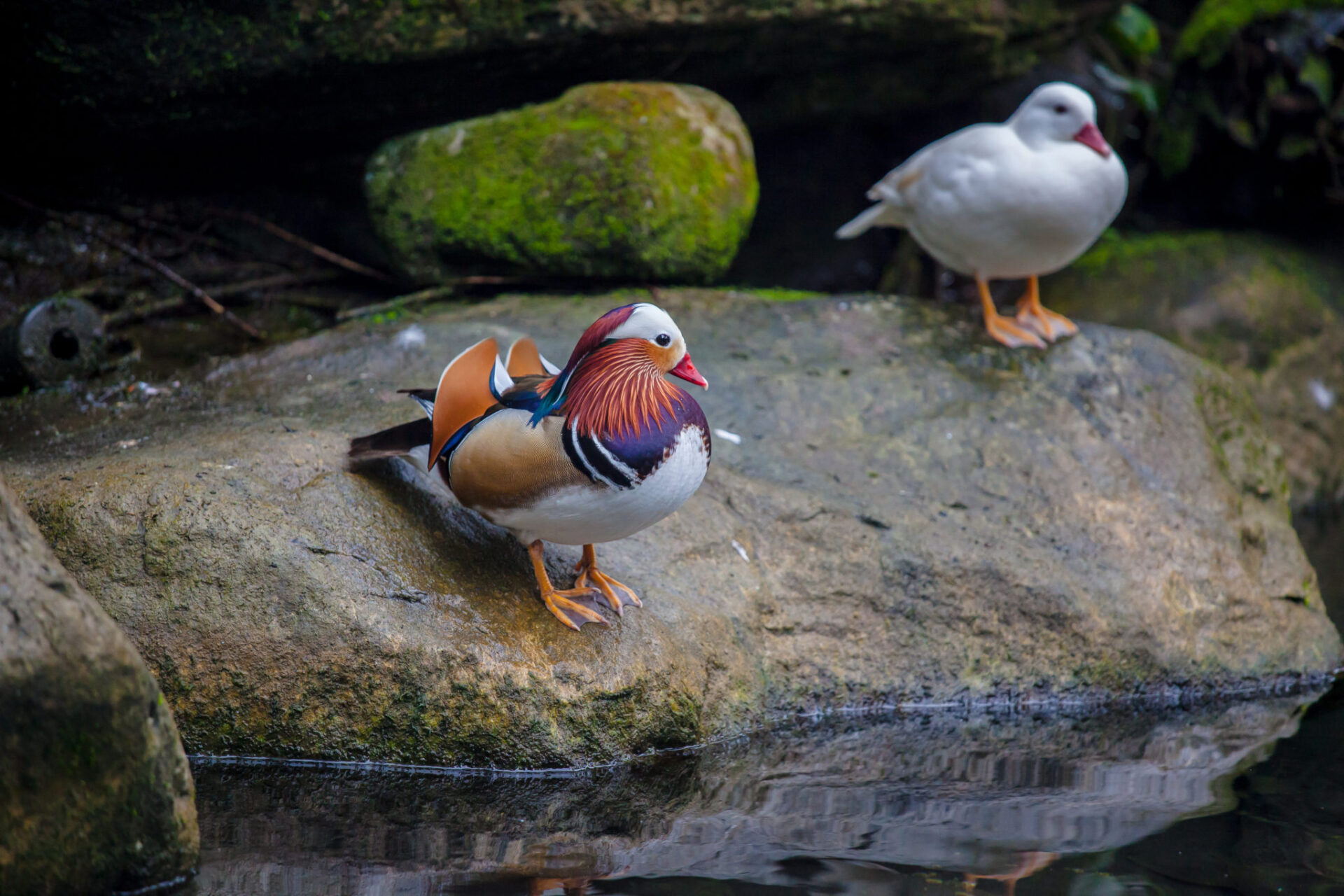 As you move further down the length of the park, the land becomes more wooded – according to Yang, the ranch contains over 10 million hand-planted trees – and is divided by long, straight avenues bordered by cotton trees, which bloom with dense clusters of scarlet flowers in the springtime. It's here that the deer live. Three types of deer populate this easterly area of the farm – sambar, Formosan sika, and white fallow deer – and you can see them clustered together, eating the bark from felled trees or taking shelter beneath the boughs.
At the far end of the park is the resort's dairy farm. It's a working farm, and the cows are milked twice daily – once at 3am and then again at 4pm. In one of the barns you'll find some newly born calves, which you can feed from a large rubber-udder-topped bottle. The milk produced here is bought by the Taiwan food conglomerate Uni-President, which stocks 7-Eleven and Starbucks; so chances are, if you've been in Taiwan awhile you'll have tried some of the milk. There is a café at the farm, too, where you can pick up some dairy products such as milk nougat, extremely delicious milk pudding, milk ice cream, and also milk soap, and try a cup of sweet milk tea.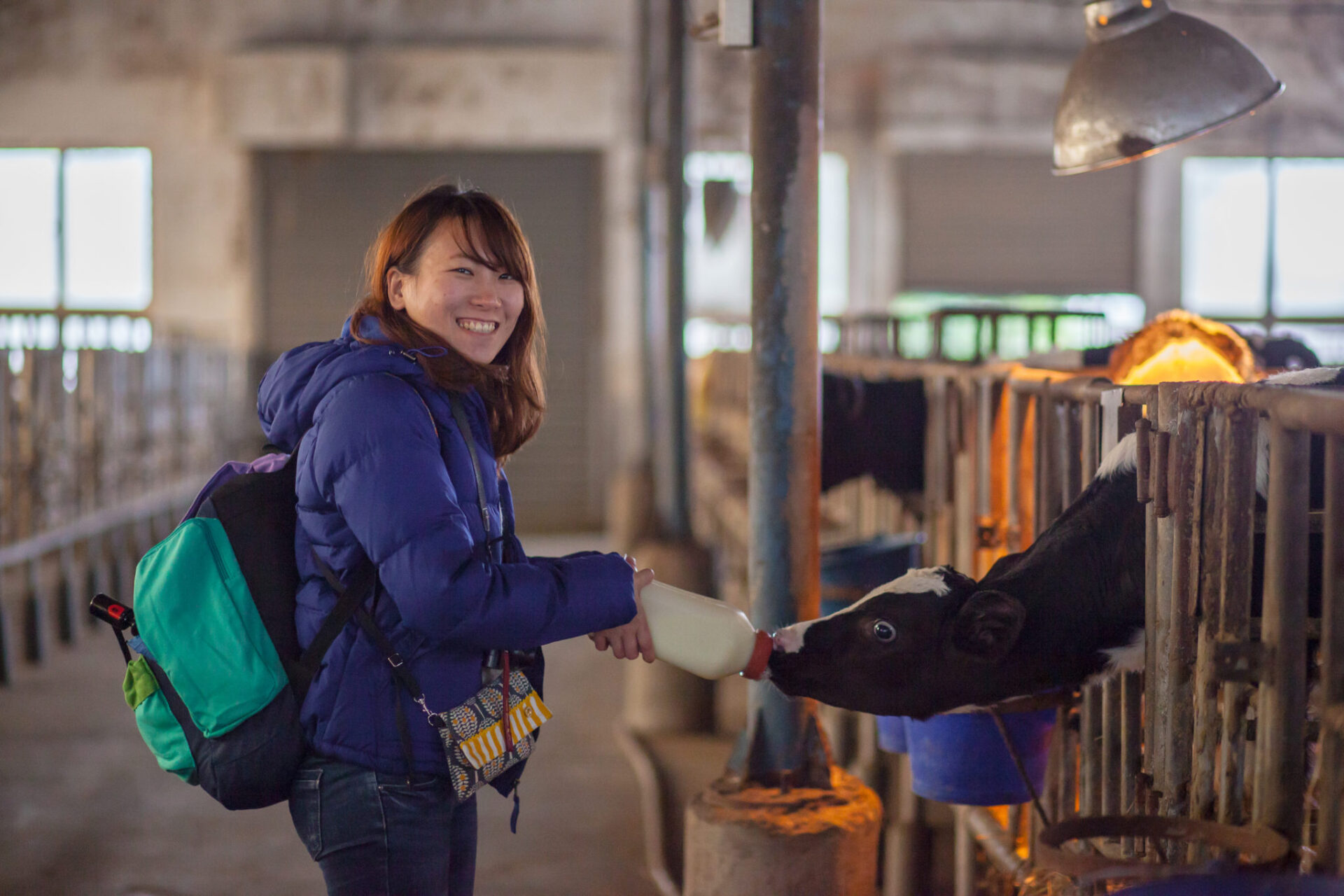 If you'd like something a little more personal to take away with you, visit the resort's DIY area. There are several DIY options to get involved with, and all are simple enough for children to do. We sampled the kumquat vinegar session, during which a healthy fruit vinegar is produced that you can dilute and drink. There are also candle-making sessions, bag-making sessions, and ostrich-egg-painting sessions, offered throughout the day.
Later in the day, after an eight-course feast in the resort's large banquet hall, decked out in royal purple and red, we retired to the hot-spring facility for a long soak. The sodium-bicarbonate spring that feeds this Japanese-style onsen originate over 1,500 meters below ground in the bowels of a nearby mountain. There is a public pool, but we opted for a private bath, which has a time limit of 40 minutes, more than enough time to fill the large stone tubs and take a soak. For those eager to party on, the ranch also has several karaoke facilities, which stay open until 11pm.
Evidently, then, there is no shortage of things to do. Yet perhaps the most striking thing about the ranch is not its large roster of activities, but rather its unconventional and highly eclectic exterior/interior styling. The reception hall, for example, is reminiscent of an American hunting lodge, replete with hung replica animal heads. The visitor center is neo-classical, with Mediterranean domes, porticoes, and pediments, and overlooks a manicured garden that wouldn't look out of place fronting a French palace. The main guest accommodation is a collection of semi-detached wooden cottages known as Holland Village – complete with a windmill, for any detractors of its authenticity. And the aforementioned hot-spring facility is pure Japanese in style, entered via a torii gate, overlaid with bamboo panelling, and finished with a backdrop of red and yellow lanterns.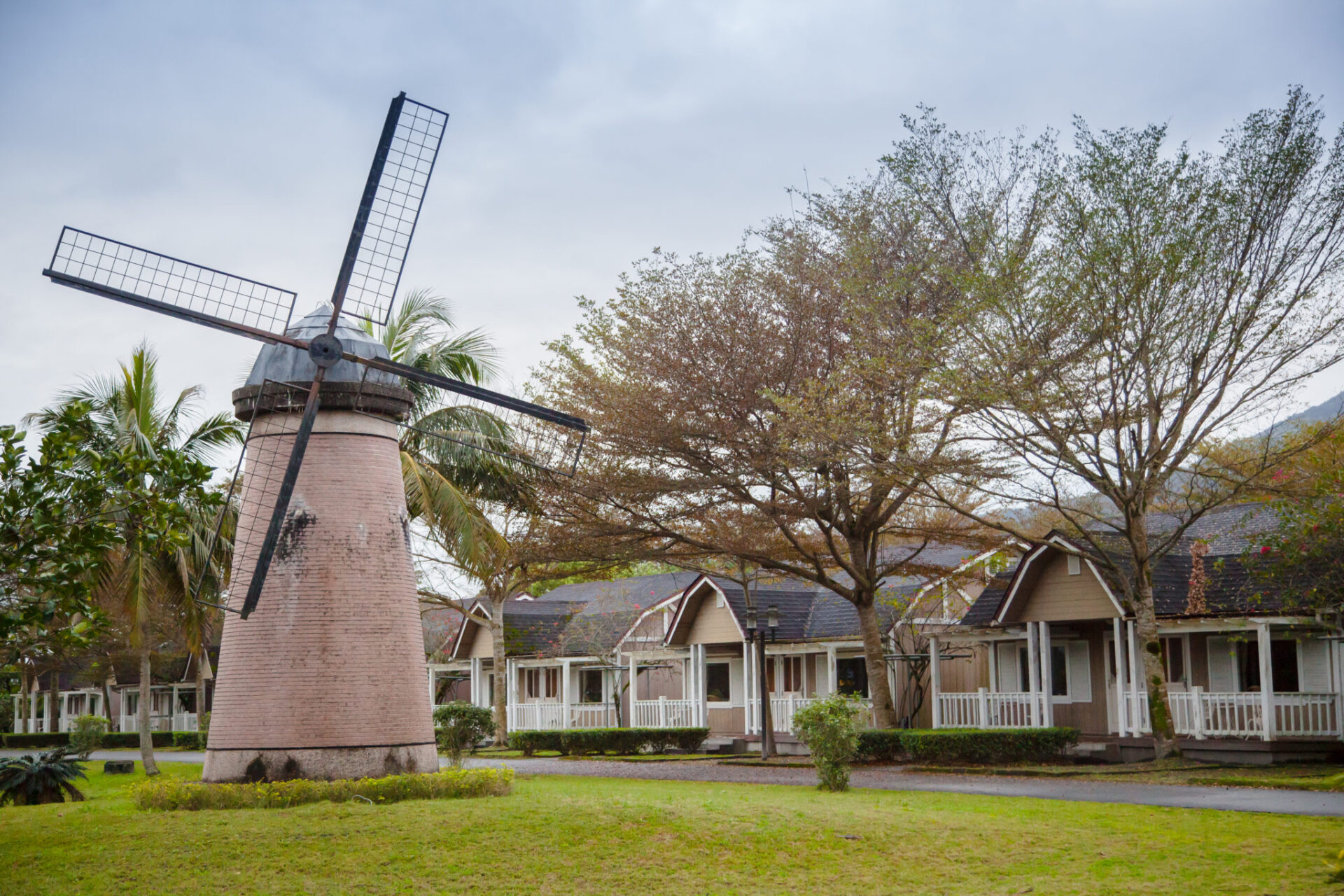 Now, while some may see this as lacking in direction or taste, it is, in fact, quite charming in a way that is also rather beautifully "Taiwanese." Having had what one might call a turbulent political history – with Dutch, Spanish, Chinese, and Japanese all exerting some kind of control over the island at some point during the last 400 years – Taiwan is, architecturally speaking, a magpie's nest of Western and Eastern influences that blend into an at-times slightly eccentric, but nevertheless charming, hodgepodge.
Nowhere is this style more evident, however, than in the many sculptures that pepper the ranch. They are a true collector's cupboard of mismatched curiosities: Totemic animal figures and sinewy indigenous hunters line the avenues, Grecian maidens, cherubs, and posing Adonises cluster in conspiratorial gatherings, Taiwanese folk gods and Thai-style Buddhas peep out from alcoves in the shrubbery, giant snails patrol the flower gardens, alabaster wild horses and trains of bronze oxen roam the meadows, a giant King Kong rears up from behind a spinney, and a life-sized pack of dinosaurs gnash and quarrel in a clearing. And there's a giant Statue of Liberty knocking about too … and an Egyptian obelisk, and ….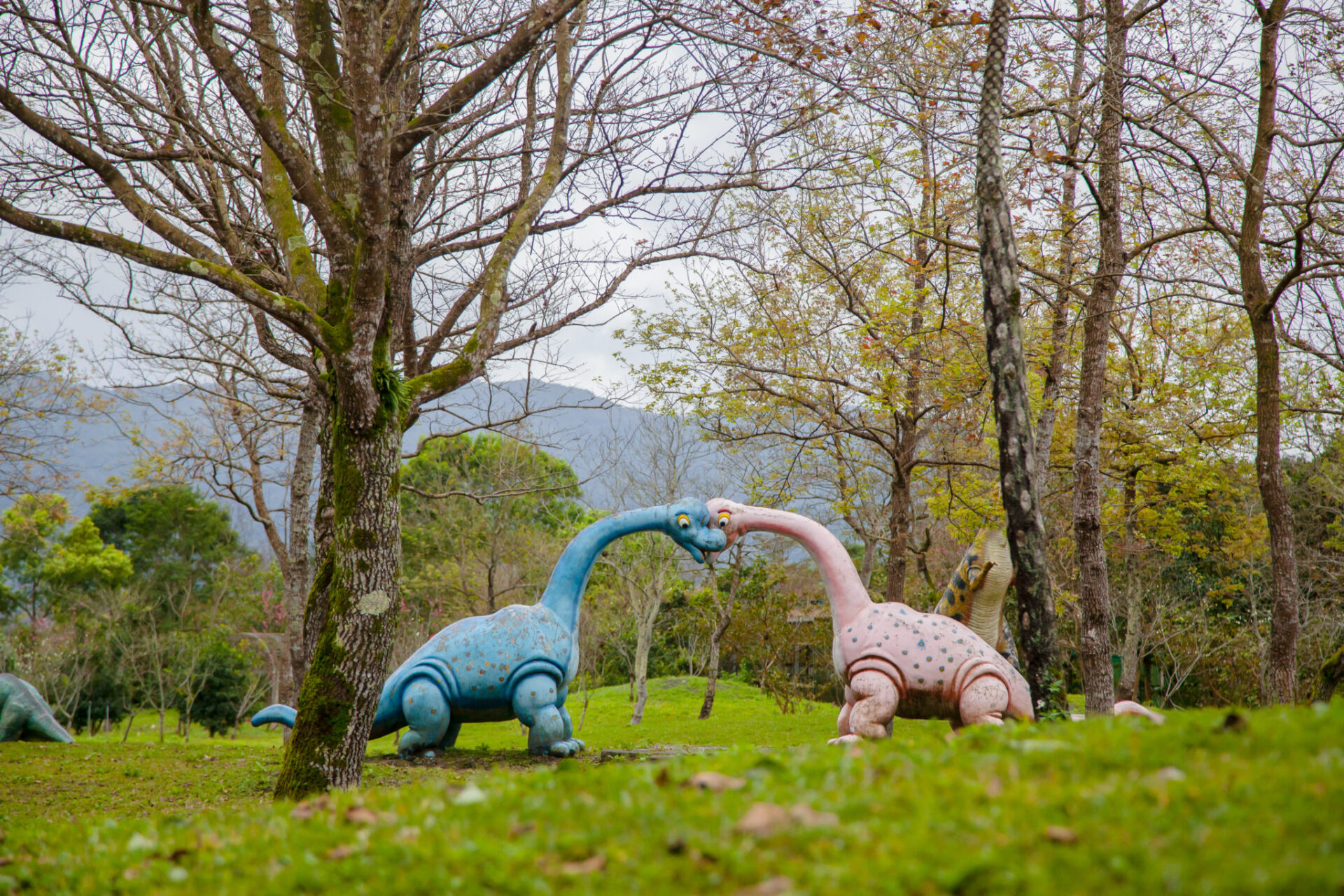 "Most of the younger staff here find the stylistic flourishes to be a little strange," Yang says with a laugh. "It's true that it's not a very modern approach. Our former chairman, who has now passed away, was quite a traveler, and if he liked something he saw abroad, he'd appropriate it and use it at the ranch. If there was an empty space he'd order something put there, without really considering the aesthetic harmony of it."
Though it probably wouldn't pass muster nowadays, there's no denying that the result has something wonderful about it. While your adult sensibilities may cause you to do a few double-takes and engage in a bit of pensive squinting, the child in you cannot help but smile.
Getting There
From Taipei, take a train to Hualien (2~3 hours); then take a Taiwan Tourist Shuttle bus (www.taiwantrip.com.tw/busline_post_e2_en.html; Hualien Route) from outside the station or the nearby tourist information center to the Shin Kong Chao Feng Resort Ranch stop.
Shin Kong Chao Feng Resort Ranch (新光兆豐休閒農場)
Add: No. 20, Yongfu St., Fenglin Township, Hualien County (花蓮縣鳳林鎮永福街20號)
Tel: (03) 877-2666
Park Opening Hours: 08:00 ~ 17:00
Website: www.skcf.com.tw
Park Admission Fee: NT$350 for adults, NT$250 for teens, and NT$200 for children Guests staying at the ranch can enter the park without paying the admission fee. Rooms can be booked on the ranch's website; prices start at NT$3,800 per night for a standard double room. There is also a free pick-up service from Hualien Railway Station for guests staying at the ranch.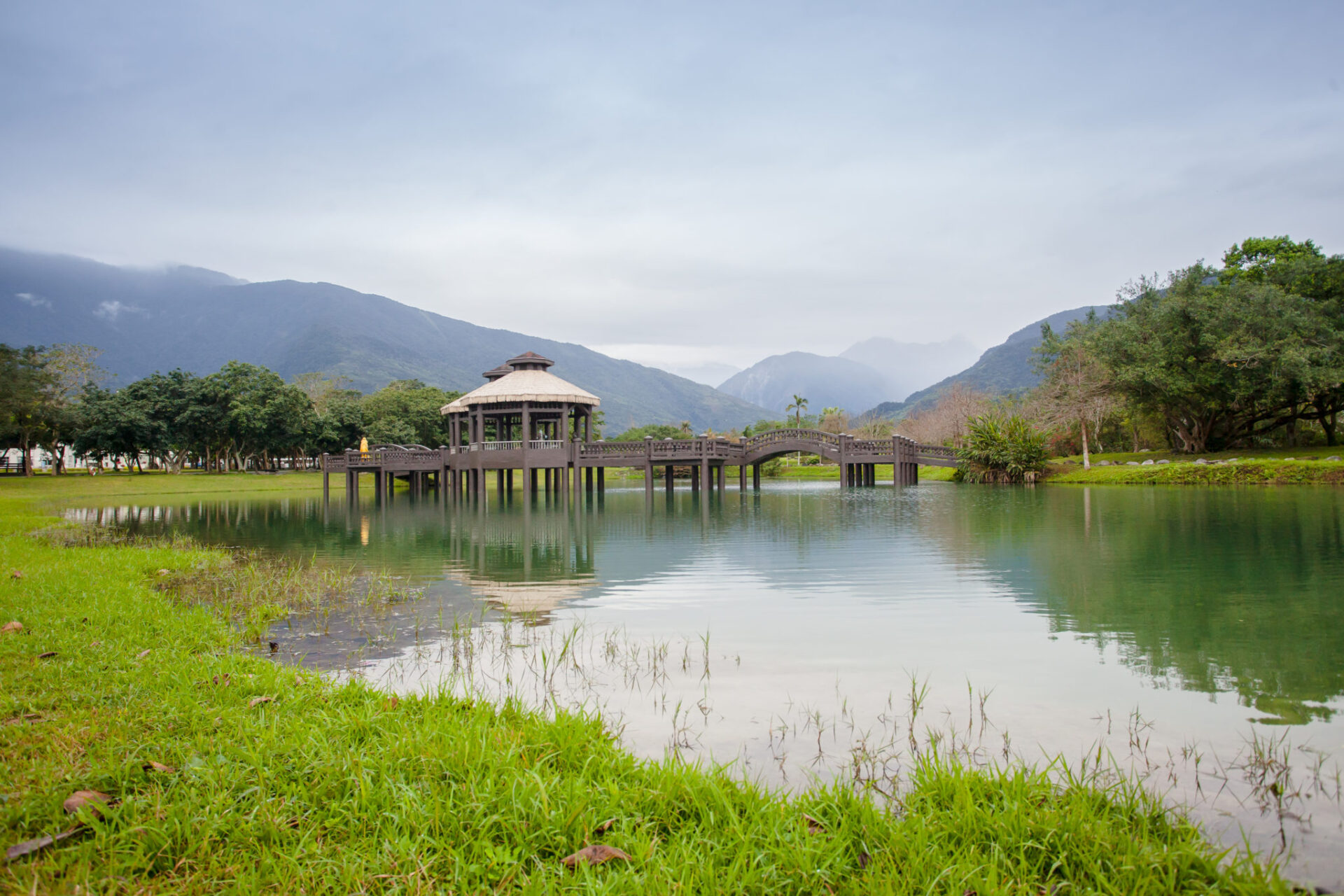 About the author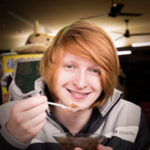 Owain Mckimm
Owain McKimm is a freelance writer who has been living in Taiwan since 2009 and has written about everything from Taiwanese foot massages to flower cuisine.
E-mail: owain [dot] mckimm [at] googlemail [dot] com