If you want to go on a Tainan cycling trip, consider the rural township of Baihe, best known for beautiful lotus flowers. There are many interesting villages to explore here and bicycling is very easy and convenient.
Text: Owain Mckimm; Photos: Rich Matheson
The twin rural districts of Baihe and Houbi, on the northern border of Tainan City in southern Taiwan, seldom receive more than a passing mention in most guidebooks – and yet they cover an area of mellow beauty and unique country charm that also happens to be one of Taiwan's top cycling destinations. The districts are part of the fertile alluvial plain that spreads west from the Alishan Mountain Range all the way to the Taiwan Strait. The plain, being rather flat, is a haven for anyone looking for a leisurely day or two of cycling that won't leave their quads on fire. Here you'll find kilometer upon kilometer of well-maintained bike paths that wind through characterful countryside hamlets, around tree-sheltered lakes, through fertile farmland, and along roads flanked with tall, pink lotus flowers and plush, pea-green rice paddies.
Xiaonanhai Scenic Area
Straddling the border between Houbi and Baihe is the Xiaonanhai Scenic Area, a place of subtle natural beauty centered on the Shangjiadong Reservoir. The 4km round-the-lake path here is both tranquil and heavily forested, the trail dappled with the shadows of towering fig trees and banyans, which provide merciful shade from the at-times unforgiving subtropical sun. The reservoir's waters teem with fish, and egrets are a common sight, wading near the banks or swooping low over the waters like white paper airplanes. Greater painted-snipes, moorhens, grebes, kingfishers, and night herons are among the other avian residents that bird enthusiasts can expect to see stalking in the shallows.
On the north side of the reservoir you'll find the Putuo Zen Temple – a noble-looking place of worship, with turquoise balustrades and a maroon roof, dedicated to the Goddess of Mercy, Guanyin. The inside of the temple is a simple affair, unlike many of the other more ostentatious temples dedicated to Daoist or local deities that populate the region, merely featuring three stately golden statues – Guanyin in the center and the two guardians of the Dharma, Guan Yu and Wei Tuo, to her left and right – in an otherwise plain and airy whitewashed room.
Crossing the large suspension bridge to the west of the temple will take you to the wooded northwestern side of the lake, while taking the road out to the right will bring you down alongside the adjacent Jiangjun Reservoir, where cherry and plum trees line the paths, blooming pink and white in spring.
Tugou & Qingliao
Just south of Xiaonanhai is Tugou – an alluring little hamlet that is a blend of the traditional and modern as well as the artistic and rustic. Here you'll find traditional Taiwanese courtyard homes alongside several art deco and baroque revival-style buildings, as well as other more modern – and less aesthetically pleasing – creations clad in iron sheeting. But it's the jumble of styles that gives the place its charm. The village also hosts an arts festival between October and February each year, during which time installations by local artists can be found along the streets. And even if you pass through at other times of the year, there are still plenty of murals, mosaics, and art-enhanced micro parks to please your eye.
Another old village that's worth stopping at while in the area is Jingliao, west of Houbi. The village has a vibrant Old Street, where all sorts of Taiwanese nostalgia items are sold, from retro sweets and sodas to patterned cushions and "grandfather clocks." Just outside the village is Jingliao Catholic Church – an interesting small building resembling an armored teepee, which is maintained by a troupe of French monks – a somewhat incongruous addition to a regional landscape so heavily dominated by flamboyant dragon-topped temples.
Red Cotton Tree Road
Directly to the east of Tugou along District Road 90 is one of the area's most popular springtime tourist draws. Before the lotus flowers bloom in summer and grab all the attention, the red cotton trees here are the ones basking in the limelight. The trees bloom with clumps of five-petaled red flowers before the year's new leaves develop, and the deep-scarlet blooms, set against the bare branches, are not only visually striking to humans but also attract many of the local birds – Japanese white-eyes in particular – which like to feast on the unopened buds. The flowering season is, however, rather brief – a mere two weeks sometime in March/April – and as a result the roads here can get very crowded, with couples and families posing for pictures with red-blossom backdrops. You shouldn't be put off from coming when the flowers have fallen, though, as the light-green, newly budding leaves are a pretty sight as well, and you'll likely have the place almost to yourself.
Baihe Lotus Park
June to September is lotus season in Baihe District, and the roadside fields are then popping with tall pink flowers and large, parasol-like leaves. You're of course free to appreciate the lotus fields from the roadside; but if you want to get a little more up close and personal with the flowers, you'll probably want to visit the Baihe Lotus Park to the north of Red Cotton Tree Road. The park contains a patchwork of giant lotus ponds navigable via a network of embankments. If you have small children with you, or indeed if you're a bit of a child at heart, you can partake in one of the park's most popular activities – sitting on a floating big King Lotus leaf. These enormous leaves, resembling giant green sauté pans, can reach up to 1.8 meters in diameter and hold up to 60 kg. And for NT$50, you are allowed to sit on one.
The park is also a prime location to get your hands on some lotus-derived produce. Far from being just pretty, the lotus produces two useful foodstuffs – lotus seeds and lotus root. Lotus seeds are large olive-sized ovules that, when cooked, have a texture somewhat like a potato. They are often added to soups, but here in the summer – not the season for hot soup – you'll find them frozen into popsicles. The lotus root, on the other hand, is a long, tuber-like rhizome that somewhat resembles a fat sausage. It can be sliced up and stewed or processed into lotus-root powder, a substance which, when mixed with hot water and few lumps of black sugar, creates a kind of sweet jelly popular as a breakfast dish.
Info
Baihe Lotus Park (白河蓮花公園)
Add: No. 465, Sanmin Rd., Yufeng Borough, Baihe District, Tainan City
(台南市白河區玉豐里三民路465號)
Yufeng-Zhumen Green Tunnel
Heading towards Baihe town from the Lotus Park, but veering off to the east, again on District Road 90, you'll come to a particularly picturesque piece of road known as the Yufeng-Zhumen Green Tunnel. The "tunnel" in question is not one bored through a mountain or plunging below ground; rather, it is a 2.5km-long avenue of old mango trees which, when viewed from either end of the road section, seem to form the curved roof of a natural tunnel.
On either side of the road you'll see lotus fields, rice paddies, golden shower trees, and banana groves, as well as several pigeon crofts (pigeon racing being a popular hobby in this part of the country), all with the Alishan Mountain Range in the distance as backdrop.
On arriving in the village of Zhumen, check out the local hotspot (or "coldspot," rather) – the Zhumen Yuxue Ice Shop – a little corner place that specializes in refreshing flavored-ice desserts. Try your giant mound of ice with such traditional toppings as sweetened taro, mung beans, or peanuts, or stay in more familiar territory with fruit (passionfruit, pineapple, or plum) or a custard pudding.
Info
Zhumen Yuxue Ice Shop (竹門鈺雪冰枝店)
Add: No. 114-1, Zhumen Borough, Baihe District, Tainan City
(台南市白河區竹門里114-1號)
Tel: (06) 685-3388
Hours: 7:30am ~ 8:30pm
If you find your stomach grumbling for some protein and carbs, head into central Baihe to check out a 70-year-old local institution – Baihe Duck Noodles. The shop can be a little hard to find; it's situated in an indoor market with the entrance at the back of a gardening shop on Zhongzheng Road, and in fact couldn't be more low-key if it tried, being barely bigger than a studio apartment and with only a handful of tables that, of necessity, spill out into the aisles.
The menu on the wall is hardly extensive either, and would be called limited by some; however, it's perhaps this simplicity that's been the key to the longevity of this place. It does one thing – duck noodle soup – and it does it well. Dishes come with healthy helpings of duck meat, a duck egg, spring onions, Chinese chives and bean sprouts, and your choice of noodles (yi noodles, oil noodles, rice vermicelli, or cellophane noodles).
A small helping will only set you back NT$40, and a small bowl will be more than sufficiently filling for most. Those with bigger appetites can get a large bowl for a mere NT$60.
Info
Baihe Duck Noodles (白河鴨肉麵)
Add: No. 13-2, Zhongzheng Road, Baihe District, Tainan City
(台南市白河區中正路13之2號)
Tel: (06) 685-5829
Hours: 6:30am ~ 3pm
Getting There
The only railway station in the area is in Houbi. Take a local train from Chiayi Railway Station (15 mins) or from Tainan Railway Station (50 mins). Houbi is about 5 km from the town of Baihe, along County Highway 172A. A couple of local bus routes also cover the area. The Yellow 10 bus takes you from Houbi up to near the Xiaonanhai Scenic Area, down to Tugou, and then terminates in Baihe town. The Yellow 6-1 stops near the scenic area as well, and terminates at Tugou village.
Bike Rental
There are several places in the area where you can rent bikes. If you're arriving by train at Houbi, the most convenient is Cozy Bike Rental, on the left as you exit the station.
Info
Cozy Bike Rental (台南.慢慢租車店)
Tel: 0935-033-043
Hours: 9am~6pm
On the Red Cotton Tree Road you'll find the No. 3 Red Cotton Tree Road Bike Rental Shop, which rents bikes for NT$50/hr; opening hours seem to be a little sporadic, especially out of season.
Info
No. 3 Red Cotton Tree Road Bike Rental Shop (木棉道3號租車店)
Tel: 0938-619-027
Tainan's T-Bike service (a bike-rental service akin to Taipei's YouBike) is also available, with three stations in the area: one at the Xiaonanhai Scenic Area, outside the Putuo Zen Temple; one in Baihe, outside the 7-Eleven at the Dade Street/Yunong Road intersection; and the last in Jingliao. The rate is NT$20 per hour, with a maximum charge of NT$100. You can pay by EasyCard, iPASS, or credit card.
Jianshanpi Jiangnan Resort (台糖尖山埤江南渡假村)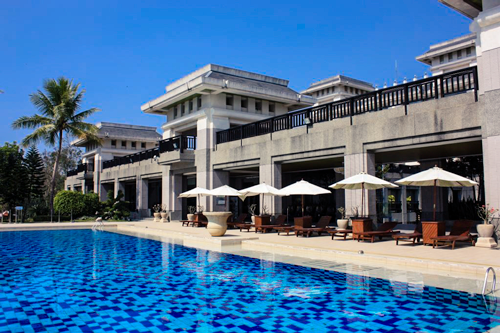 No. of Rooms: 102
Add: No. 60, Xushan Rd., Liuying Dist., Tainan City
(台南市柳營區旭山里60號)

Tel: (02) 5579-3888
Further reading other sites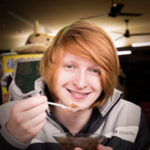 Owain McKimm is a freelance writer who has been living in Taiwan since 2009 and has written about everything from Taiwanese foot massages to flower cuisine.
E-mail: owain [dot] mckimm [at] googlemail [dot] com