Three glorious days along one of Taiwan's three breathtaking east-west mountain routes – the Northern Cross-Island Highway – and further on to two of the island's most popular forest recreation areas – Qilan and Taipingshan.
Text: Rick Charette, Photos: Ray Chang
I'd received the call a week earlier. Our Travel in Taiwan feature article mission this time – Provincial Highway 7 (the Northern Cross-Island Highway), plus Qilan and Taipingshan. Our targets – six major tourist draws. Though I've been in Taiwan most of my adult life, and travel outside Taipei constantly, five were terra incognita.
Three days of joy in untouched forests! But enough about little ole me. Let's go see what we saw. Deep-cut river valleys leapt by bright-painted bridges. High, misty waterfalls. Dramatically located villas-now-museums once graced by the presence of Generalissimo Chiang Kai-shek and Madame Soong Mei-ling. Patchwork-quilt farmsteads seemingly stapled at impossible angles onto high-mountain slopes. Old Atayal-tribe villages, and roadside stands with honey peaches, apples, pears, and other juicy beauties on pastel-bright display. Deep-mountain forest recreation areas capped with ancient "sacred tree" stands. Taiwan's largest alpine lake. And beautiful mountainside trails showcasing the rugged, industrious logging of the Japanese era.
Day 1 – Jiaobanshan & Little Wulai
Highway 7, which stretches about 130km, begins at history-rich Daxi town in the west, follows the Dahan River to its upper reaches, and jumps the Xueshan (Snow Mountain) Range, ending by the coast on Yilan County's Lanyang Plain.
Our first stop was Jiaobanshan Park. Clear signage (with English) along Highway 7 points you down County Highway 117, to "Central Fuxing." The park entrance is on the right of the main road, down a short alley, just as you enter Fuxing, a cluster of a few-score buildings. The quiet, pretty landscaped grounds (free entry) take up a wide plateau right behind the settlement, high over the exaggeratedly serpentine Dahan River, twisting like a giant dragon forcing a mountain egress. The central attraction in the park is a villa – the Jiaobanshan Resort – once used by Chiang Kai-shek, now a museum filled with photos of events past.
Visit the underground command-post bunker complex – the War Preparedness Tunnel. It's located inside the plateau beneath the villa, dug out should the Generalissimo come under attack from Mao Zedong's red forces. Take the well-maintained plateau-escape trail down to a graceful suspension bridge on the river, where back then a speedboat always stood ready to whisk CKS downriver to the Daxi command base should the main highway be cut off.
Other plateau-top buildings house displays on the region's logging and camphor-production days. Before early 1900s synthetic-camphor production began, Taiwan was a key natural-camphor producer. Beyond trading, first contact between Han Chinese and island mountain tribes often came with Han camphor-extraction incursions.
Further along Highway 7, a left turn takes you uphill along County Highway 115 to the Little Wulai Scenic Area. The turnoff is just before the 7 jumps the Dahan to its south (left bank) side. A short way up a tributary, the scenic area is centered on a picturesquely rugged gorge and the loud, hurtling waterfall that exclaims its end. From the parking lot (NT$100 per vehicle), a gorge-side walkway takes you a few hundred meters to the glass-bottom Little Wulai Skywalk (NT$50 adults; closed noon-1pm), boldly extended directly over the 50m-high falls. This is a hanging-valley waterfall; the cliffs directly below you are an active fault line.
For more exercise than that offered along the short above-falls pathway, the steep, 750m Fall Base walk is highly recommended. Clearly signposted in English, it starts not far from the skywalk and takes you to a scenic spot from where you can see the waterfall in all its glory from below.
The Northern Cross-Island Highway
This is one of three stunningly scenic highways that snake their way east-west over Taiwan's thick north-south mountain spine. The names of the other two begin with "Central" and "Southern," respectively. All were major projects undertaken by the Nationalist government, worried about the Communist China threat, to facilitate cross-island military movement, especially should round-island coastal-area movement be cut off. This route initially was just a narrow garrison road hacked out by the Japanese during their 1895-1945 suzerainty, augmenting Atayal-tribe control. The Nationalist government widened, smoothed, and paved it 1963~1966.
Further reading on other sites:
Jiaobanshan Park – the Plum Festival
Day 2 – Lalashan & Mingchi Forest Recreation Area
The route up Lalashan (Mt. Lala), County Highway 116, starts just past (east of) the village of Lower Baling, and ends far up on the mountain at the Lalashan Forest Reserve, on the way passing Upper Baling, an Atayal village. In the Upper Baling area you'll travel along a sharp ridge, with deep mountain valleys visible on both sides in spots. "lala" and "baling" are both Atayal terms; the first means "beautiful," the second "giant trees."
On the way up, stop at the attractive stone-facade Lalashan Visitor Center, not far above Lower Baling, where there is text and video information (with English) on the area's flora, fauna, and geography. Also visit the small nature center just before the forest reserve, which offers information on the reserve's trails, biology, and geology. An entirely different world awaits in the reserve, where a marked boardwalk trail meanders 3.7km up and down the mountainside past 22 sacred trees. In this magical ancient-cypress cluster all are least 500 years young; the most senior sprouted 2,800 years ago, and the tallest soars 55m high. [Note: At time of writing the boardwalk was being rebuilt, with the main part of the area closed; phone (03) 391-2761 for inquiries about the latest status of the reserve.]
Taiwan's "Sacred Trees"
During the Japanese era, Taiwan's natural resources were systematically mapped and exploited. Narrow-gauge railways were built up into the rugged mountains in many places for extraction of its high-grade wood resources, and today a number remain – notably the Alishan Forest Railway – all popular tourist attractions. Fortunately, in numerous remote locations small stands of great trees escaped the axe, and these have also become popular tourist attractions, invariably either called shenmu ("sacred/divine trees") or jumu ("giant trees").
Don't leave Lalashan without hiking the first-rate Baling Ancient Trail, which starts at the visitor center. Dotted with imaginative micro-museums explaining the local butterflies, insects, trees, and geology, this is also a prime example of native peoples' preference for ridge-top over valley-bottom trails. As a local guide once explained to me, these trails have fewer flora obstacles, straighter lines, and better views of game and enemies. The trail ends close to the main highway by the comely old Baling Suspension Bridge, where the former highway-approach tunnel is now a cool, long Atayal-culture art gallery.
Accommodation at Lalashan
We spent a night at the HeFong Villa, located in the Upper Baling areas. Find more info here: https://taiwaneverything.cc/2016/10/21/hefong-villa-lalashan/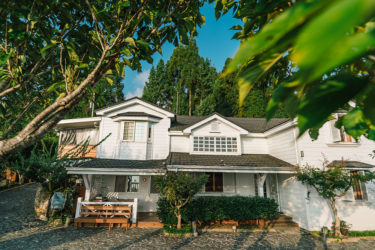 After Lalashan, an hour-plus of highway twisting through temperate forest brings you up, over, and down on the other side of the Xueshan Range. The first developed area you'll come to is Mingchi Forest Recreation Area. This, along with Qilan Forest Recreation Area and the Divine Trees Garden (the next two sites we visited), make up Ma-Kau Ecological Park – "Ma -Kau" is the Atayal name for an iconic wild-gathered food ingredient, mountain litsea. Mingchi's main attraction is an eponymous lake – "Mingchi" means "Shining Pool" – that looks right out of a shanshui painting (entrance fee: NT$95 adults weekdays, NT$120 weekends/holidays). It can get quite busy lakeside on holidays and weekends, so take advantage of the short trails that shoot off into the forest, taking you along raised boardwalks under a canopy of secondary-growth tall trees, through a grove of fallen tree giants, to a Japanese rock garden, and higher up the forested mountain to a fine lookout spot.
Day 3 – Qilan and Taipingshan Forest Recreation Areas
East of Mingchi, Highway 7 descends down to the Lanyang River valley where it meets Highway 7A. Qilan Forest Recreation Area (entrance fee: NT$80 adults) is just a few kilometers upriver on that highway. The main draw here is another former Chiang Kai-shek villa, presented as though the first couple was expected any moment. There are scores of one-time CKS villas around Taiwan; a classic shanshui-painting panoramic foreground is guaranteed at each. An agreeable long loop trail up the mountainside behind is sprinkled with forestry-era relics and Chinese-style viewing pavilions. A free Chinese-language guided tour of the main area starts daily at 2:30pm at the reception center.
Divine Trees Garden
This fabulous, fairytale-like gem is in the high region between the Mingchi and Qilan areas, reached from Highway 7 via a long forestry road. Public entry is limited to guided shuttle-bus tours from the two areas; register for the tours at the respective reception counters. Along the trails are hundreds of giant cypress and fir trees over a millennia old; 51 of them have been named after famous Chinese-history figures, such as Confucius and Genghis Khan, that share their birth years. [Tours are about 4.5 hours; NT$570 adults staying at Mingchi/Qilan, NT$770 non-guests; pre-arrival registry strongly recommended: (02) 2515-2128, ext. 3310 (Chinese)]
Immediately south of the Qilan entrance, the 7A jumps the Lanyang River. The long road up into the magnificent, sprawling Taipingshan National Forest Recreation Area, marked "Mount Taiping," starts at the bridge's south end. After a short distance you'll see a large roadside display of logging-railway equipment and facilities, including a small wood-built transshipment station. Through the 20th century Taipingshan was one of Taiwan's three largest logging areas; the Japanese built narrow-gauge lines throughout the region to facilitate extraction.
The drive up to Taipingshan Villa, the center of the forest recreation area, takes about an hour. On the way, you will first come to the toll station (adults NT$150; Mon~Fri, NT$200 weekends/holidays) and then, about 15 minutes later, the visitor center, which has info boards and multimedia displays and provides maps of hiking trails in the Taipingshan area. About 20 minutes beyond this is the roadside Jianqing Historic Trail trailhead. This was my favorite hike on this trip, along a misty mountainside-hugging pathway of lyrical beauty lifted straight from a poem, over old sections of Japanese-built tracks and past creaky moss-covered trestles.
The Taipingshan Villa area is pierced through its center by a long, wide staircase that lifts you up to what was originally a Shinto shrine, which faces Japan. Directly behind is the short sacred-tree Primeval Forest Trail. From Taipingshan Villa, the road through the forest recreation area continues, now very narrow in sections, for about 16km to the exquisite Cuifeng Lake, Taiwan's largest alpine lake. There, the premium-quality 3.7km Cuifeng Lake Circle Trail takes you high above and around the barrier lake, to lookouts and past more intriguing logging-era relics.
Before heading back to Taipei, we capped off our highway expedition in style and comfort with a hot-spring soak at the busy Jiuzhize (Renze) Hot Springs far down-mountain, located just above the toll station. There are both private and public baths (nude and clothed; public pools NT$150 Apr-Sept), and the setting is striking, cliffs behind, rugged river before, great bursts of sulfurous steam rising from the Earth's depths.
The perfect ending.
Accommodation near Taipingshan
Since getting a room at Taipingshan is difficult we spent a night at Ying Shih Guest House, close to the access road to Taipingshan. Find more info here: https://taiwaneverything.cc/2016/10/21/hefong-villa-lalashan/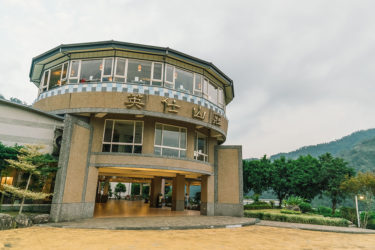 Getting There
Self-drive:
From Taipei the fastest way to the sights covered in this article is to take Freeway 3 to Daxi and then follow the signs to Highway 7. In Yilan County, the 7 connects to Freeway 5, the fastest way back to Taipei via the almost 13km long Xueshan Tunnel.
Bus options:
Take a bus on the Little Wulai Route of the Taiwan Tourist Shuttle service (www.taiwantrip.com.tw), which runs between Taoyuan Station and Little Wulai on weekends (see website for times).
There are two Taoyuan Bus Co. (www.tybus.com.tw; Chinese) services to Little Wulai each day from Daxi (No. 5105; 8:15am and 12:10pm; fare NT$85); two services to Lalashan each day from Taoyuan Station (No. 5090; 6:50am; fare NT$225) and Zhongli Station (10:35am; NT$223) respectively.
From Daxi there are three buses a day to Lower Baling (1:10pm, 5:20pm; NT$159). There is no public transport to Mingchi, but you can make use of the shuttle service operated by the Ma-Kau Ecological Park/LeaLea Hotels (makauy.lealeahotel.com) if you plan to stay at Mingchi for the night or only spend one hour in the park area. The service is once a day (9am from Sun Yat-sen Memorial Hall, Taipei; 10am, Yilan Railway Station, 11am, Qilan; 12noon Mingchi); departure from Mingchi at 1:15pm. (Fare from Taipei NT$600 one way; make reservation at [02] 2515-2128).
Once a day there is a Kuo-Kuang Motor Transport (www.kingbus.com.tw) between Yilan and Taipingshan (No. 1750; 8:30am from Yilan; 3:30pm from Taipingshan; NT$226) The bus also stops at Qilan. Other Kuo-Kuang buses from Yilan to Qilan are No. 1744 (7:20 am), 1745 (3:15pm), and 1751 (7:30am and 12:40pm).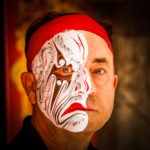 A Canadian, Rick has been resident in Taiwan almost continually since 1988. His book, article, and other writings, on Asian and North American destinations and subjects—encompassing travel, culture, history, business/economics—have been published widely overseas and in Taiwan. He has worked with National Geographic, Michelin, APA Insight Guides, and other Western groups internationally, and with many local publishers and central/city/county government bodies in Taiwan. Rick also handles a wide range of editorial and translation (from Mandarin Chinese) projects.