Wulai: Atayal Culture, Hot Springs, Grand Waterfall
TEXT & PHOTOS / VISION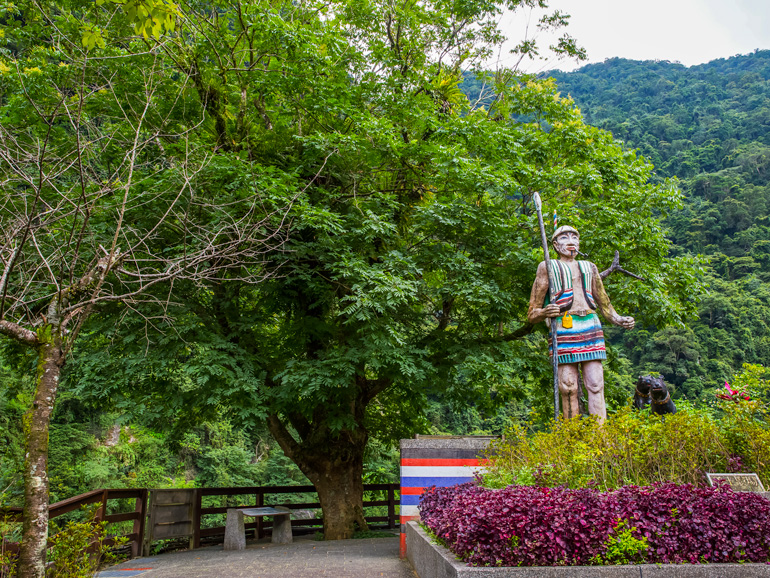 Wulai is a small indigenous settlement that can be quickly reached from central Taipei. (Take the MRT to Xindian Station and transfer to bus No. 849.) For many decades it has been a popular day-trip destination for local residents and international visitors looking for some respite from the capital's urban jungle. This is a great area to experience indigenous culture, do some hot-spring bathing, and take in refreshing mountain scenery.
Wulai Old Street
Bus No. 849 drops you off close to the northern end of Wulai Old Street, a narrow street lined with eateries and shops selling myriad indigenous specialties and souvenirs. Among the enticing foods you can try here are millet mochi, stir-fried mountain vegetables, bamboo-tube rice, millet and mountain litsea (pronounced "maqaw" by local indigenous speakers) ice cream, wild-boar sausages, range chicken, millet wine, lamb chop soup, almond tea, and much more. If you are looking for souvenirs there is no shortage of indigenous-theme items, such as woven hats, purses, bags, and vests, glass bead bracelets, and also many packaged food and drink products, including mochi cakes and millet wine.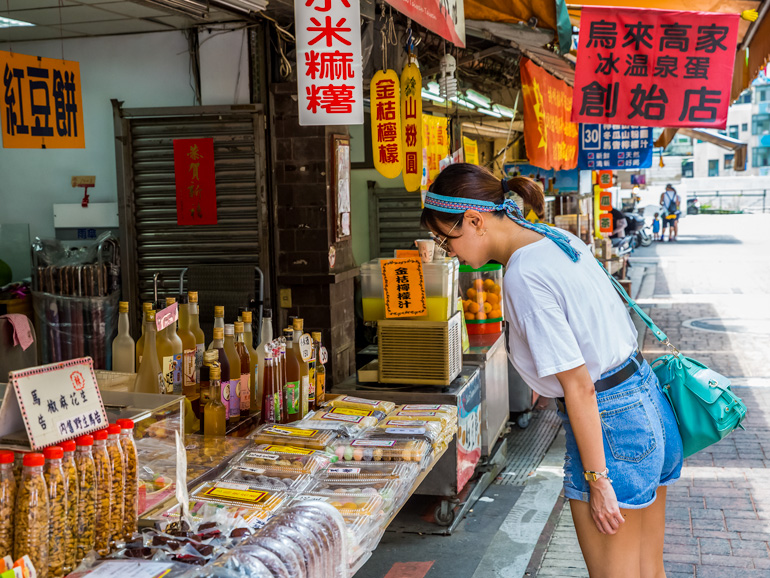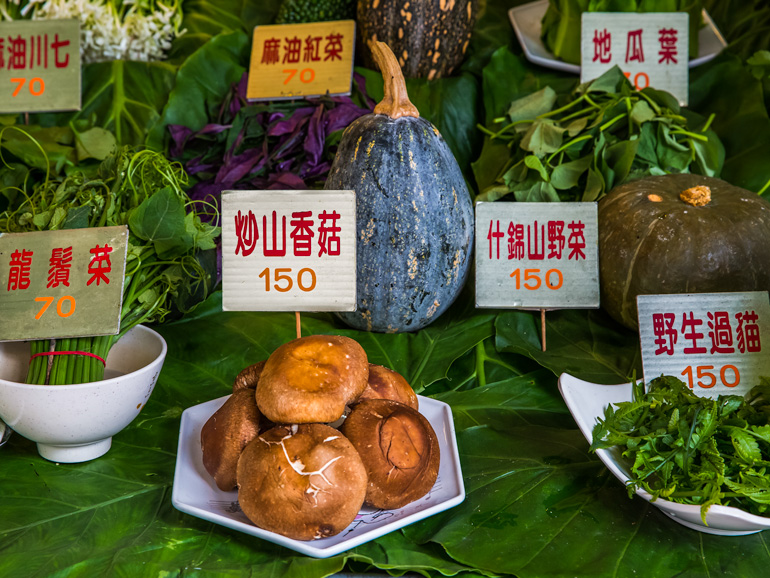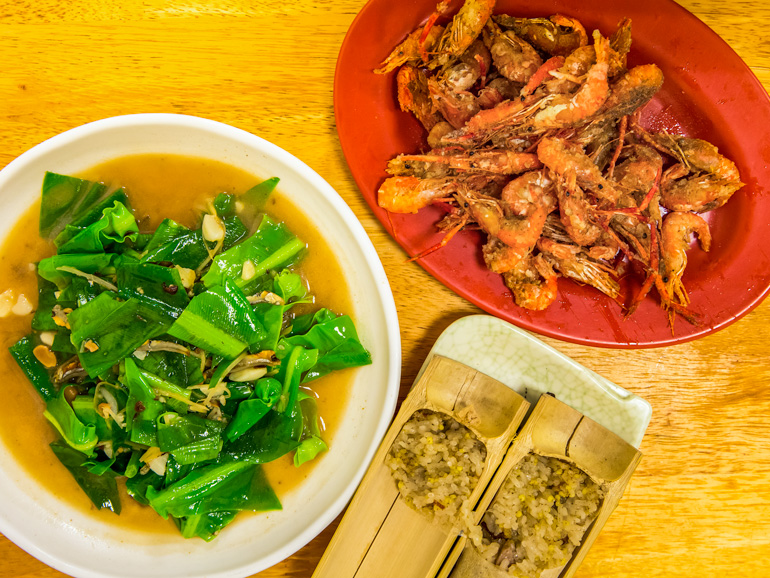 Atayal Culture
The inhabitants of Wulai are mainly from the Atayal tribe, the third-largest indigenous group in Taiwan. If – apart from eating the yummy indigenous food offerings – you want to learn more about this tribe while in Wulai, visit the Wulai Atayal Museum, located close to the northern end of Wulai Old Street (No. 12, Wulai Street). The museum provides you with plenty of info in Chinese and English about the origins of the Atayal and their traditional ways of life, including sections about hunting, weaving, facial tattooing, and so on. At the Waterfall Area (see below) you also have the chance to witness song-and-dance performances by tribe members.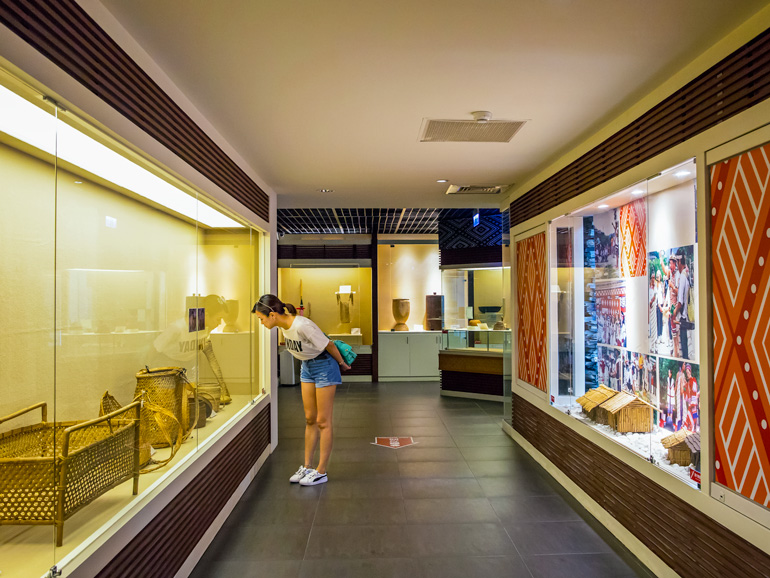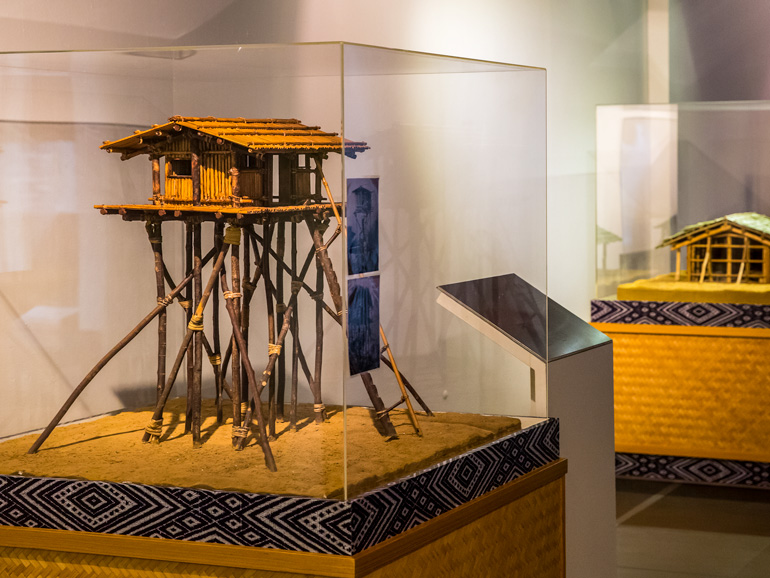 Hot-Spring Bathing
Wulai is well known for its hot springs. The name "Wulai" is actually derived from the Atayal term "uraikirofu," meaning "steaming springs." The clear and odorless Wulai spring waters, about 80 degrees centigrade at their source, are rich in alkaline sodium bicarbonate and believed to have beneficial properties for your skin. While the free riverside open-air hot-spring pools, popular with experienced Taiwan soakers, were dismantled earlier this year, there is no lack of brick-and-mortar hot-spring establishments in and around the village. You can choose from upscale hot-spring resorts such as the Pause Landis Wulai, elegantly designed with private and public hot-spring facilities and offering fine-cuisine dining, to simple hot-spring hotels providing rooms with hot-spring bathtubs for less than NT$100/hour.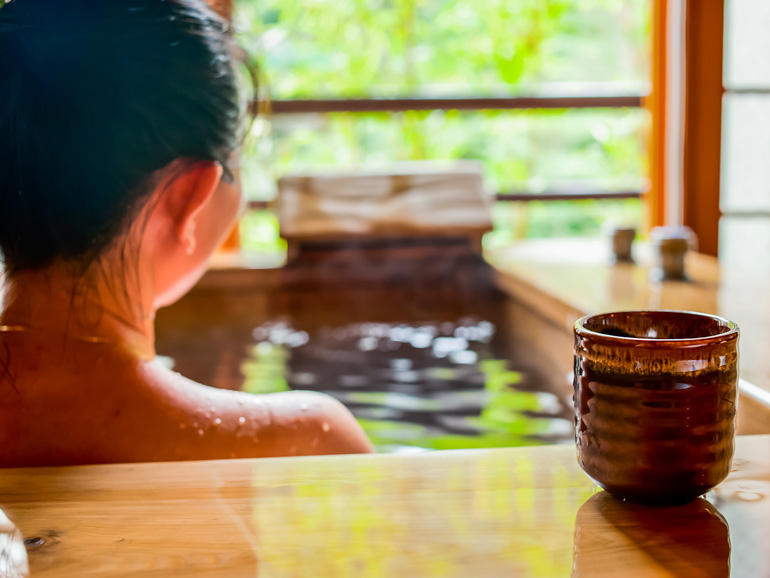 KLOOK:
Volando Urai Grand View Hot Spring Experience
Wulai Beauty Garden Hotel Hot Spring Experience
Wulai Dailei Resort Hot Spring Experience from Taipei
Waterfall Area
The scene most closely associated with Wulai is Wulai Waterfall. To get there, cross the bridge at the southern end of Wulai Old Street, turn left, and follow the road along the river, which is closed to vehicles. The walk to the Waterfall Area takes about 20 minutes. The waterfall is an impressive 80 meters high, and is in full view from observation spots on the opposite (road) side of the river it feeds (Nanshi River).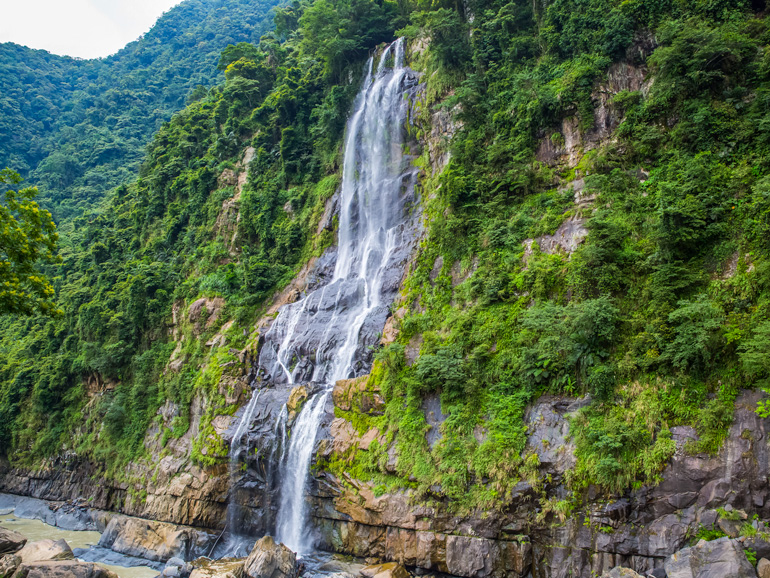 The Waterfall Area has a number of shops and eateries, plus a small museum, the Wulai Forestry Life Museum, which has information about the history of logging in the area and the now-defunct mini-train railway, originally a logging-industry facility. There is also the Chief's Cultural Village, which is a cultural center with a souvenir shop, a DIY workshop, and a small performance hall where Atayal song-and-dance performances are staged four times a day.
Cable Car
The cable cars you see crossing the river and ascending to a spot above the waterfall have been part of the Wulai scenery for over 50 years now. To get to the base station, take the stairs adjacent to the Chief's Cultural Village. The cable car not only takes you above the waterfall, but also to the Yun Hsien Resort, a small recreation area – like the cable car built in the 1960s – where you can go for a walk among dense forest, row a boat on a small lake, and engage in other pleasantries. Included in these is the Yun Hsien Hotel, should you want to stay a night at the resort.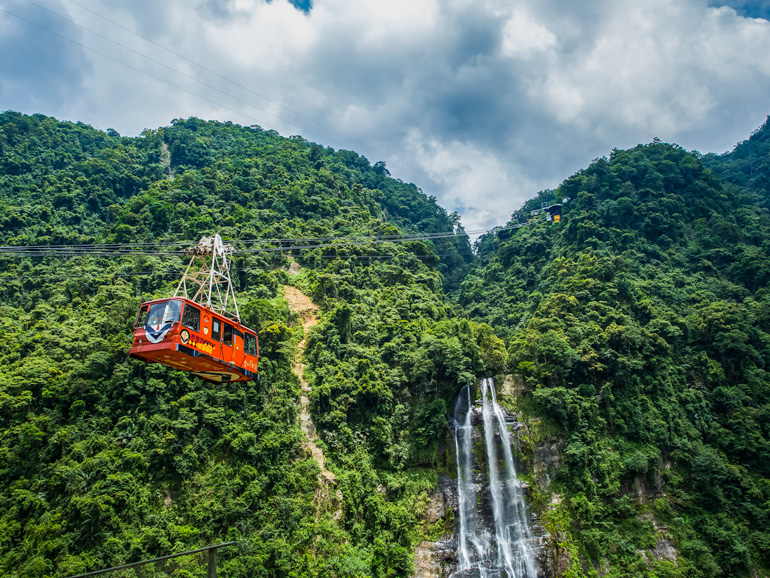 Getting there:
Getting to Wulai is simple and convenient. Take the MRT Songshan-Xindian Line to its southern terminal, Xindian. Then take bus No. 849 to the last stop, Wulai, which is at the car park near Wulai Old Street.
For more information about Wulai, visit www.wulai.gov.tw.
Also read:
5 Things to Do in JIUFEN/JINGUASHI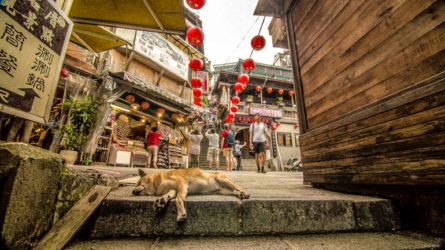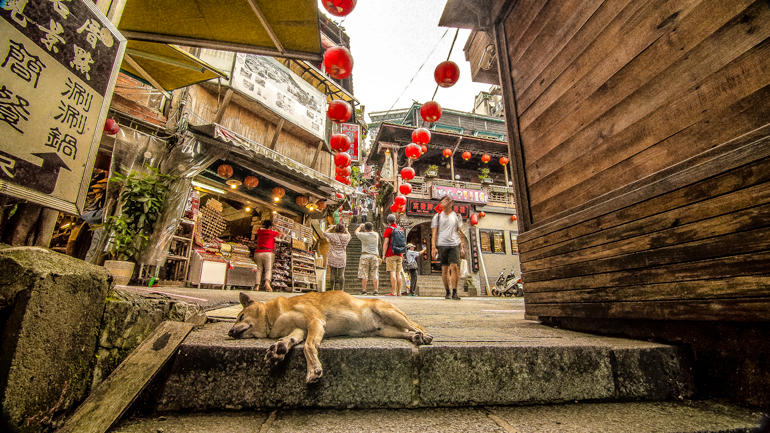 taiwaneverything.cc/2017/09/01/jiufen-jinguashi/
5 Things to Do in DAXI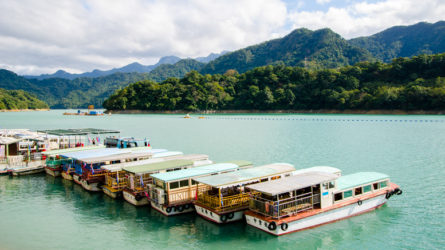 KLOOK: Private Car Charter for Taipei
Also read:
Over the City: YUNSEN, JIEMEI, AND SENSHAN WATERFALLS, SANXIA, NEW TAIPEI