Wanhu District — A Walkabout Tour of Historical Treasures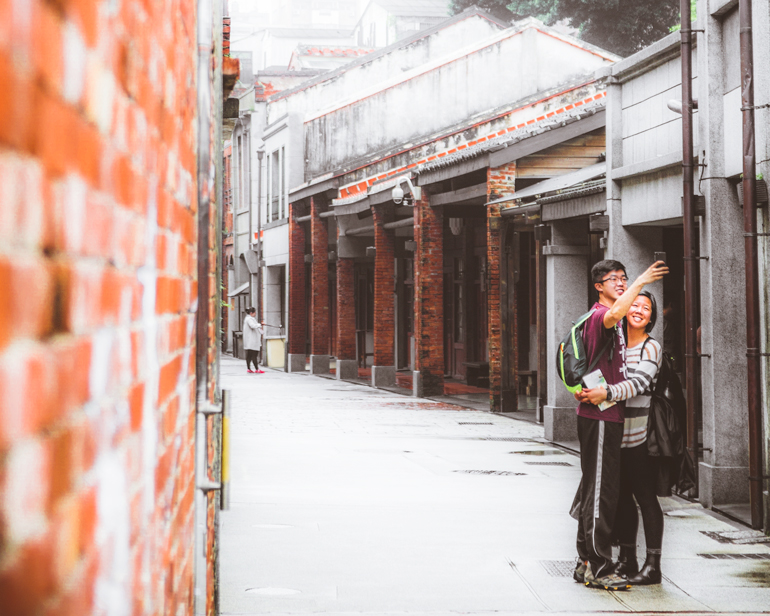 Text: Rick Charette; Photos: Vision
The "three treasures of Wanhua" are renowned in Taiwan – heritage temples, old-shop commercial streets, and old-time local snack treats. Let's spend a relaxed, pleasant day exploring them on foot!
Wanhua is the cradle of Taipei's history. Situated where the Dahan and Xindian rivers meet to form the Tamsui, this was originally the site of a Ketagalan settlement. The Ketagalan indigenous tribe dominated the Taipei Basin before the arrival of Han Chinese settlers starting in the early 1700s.
The oldest Han Chinese settlement in what is today's Taipei City, Wanhua began to flourish in the early 1800s, its raison d'etre service as an entrepot between the local natives, immigrant Han Chinese growers and extractors (tea, camphor, etc.), and the China homeland market. Today it sports the greatest collection of historical sites in the city in its old, crowded streets, almost all just as alive and important to the community now as they were in the past.
Learn about the history and traditions of Wanhua, and the city as a whole, with a day-tour walkabout into its lively past taking in six key Wanhua attractions, all within easy walking distance of each other, conveniently located between MRT Longshan Temple Station and MRT Ximen Station.
Longshan Temple
Longshan ("Dragon Mountain") Temple is among both the city's most important places of worship and the island's key historical sites. Founded in 1738, this is one of the world's greatest showcases of Chinese temple art, renowned for its exquisite stone sculptures, woodcarvings, and bronze work. Of special note are the twelve major support columns in the main hall, enveloped in writhing auspicious dragons hewn from solid stone.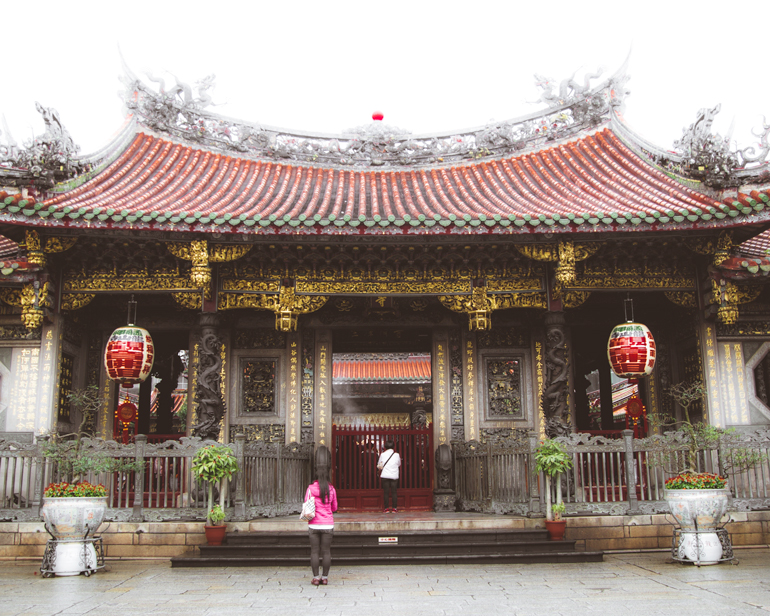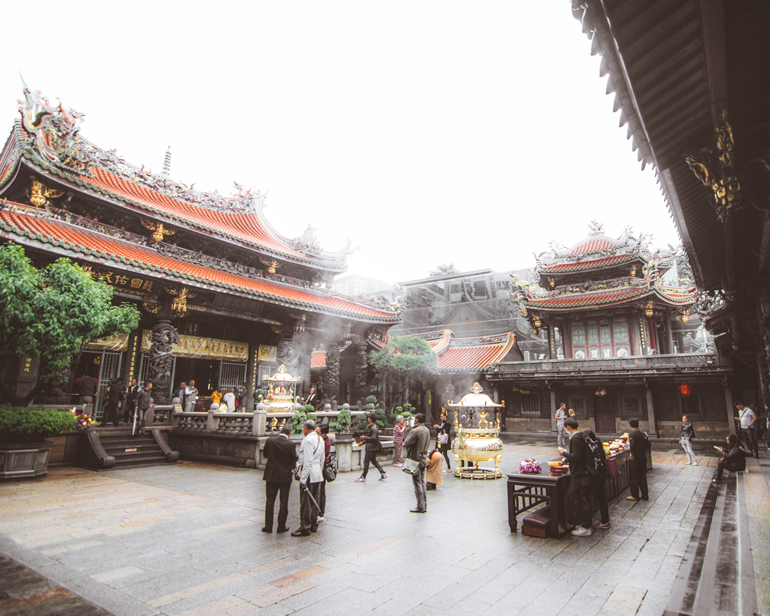 The story goes that a merchant from Quanzhou prefecture in mainland China's Fujian province, from whence most ancestors of today's Taiwanese denizens emigrated, stopped at the spot on which Longshan Temple today stands to relieve himself. He suspended his lucky incense pouch on a tree to avoid committing sacrilege, but forgot it there when he left. Locals later saw a bright light emanating from the pouch, found an inscription stating it came from renowned Longshan Temple in Quanzhou, took this as a clear sign, and Taipei's version of the temple was built.
More than 100 icons of myriad gods are enshrined within the temple. The key deity, Guanyin, the Goddess of Mercy, has proven unusually powerful over the centuries. In one example, when the area was devastated by an earthquake in 1815, Guanyin emerged serene and unscathed. In another, during WWII allied bombers hit the temple (the Japanese commonly billeted troops in such places). The explosions and ensuing fire razed the main hall, but somehow missed the goddess – though the surrounding iron railings had melted, Guanyin was singed and nothing more.
Tips: Chanters gather at around 6am, 8am, and 5pm daily. As well, be sure to visit Old Man Under the Moon, the Chinese Cupid (in the rear, on the far left of the temple complex) if looking for help finding true love.
Herbal Lane
Right outside the temple's east-side wall is Herbal Lane, a covered narrow alley 50m long lined with open-faced shops piled high with canvas sacks and display boxes of different teas and well over 100 herbs. The heady mixture of aromas here is bracing.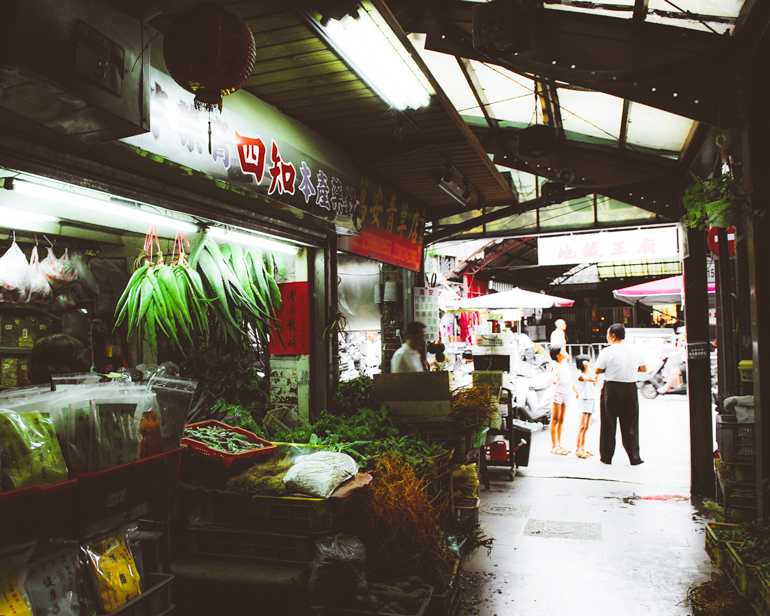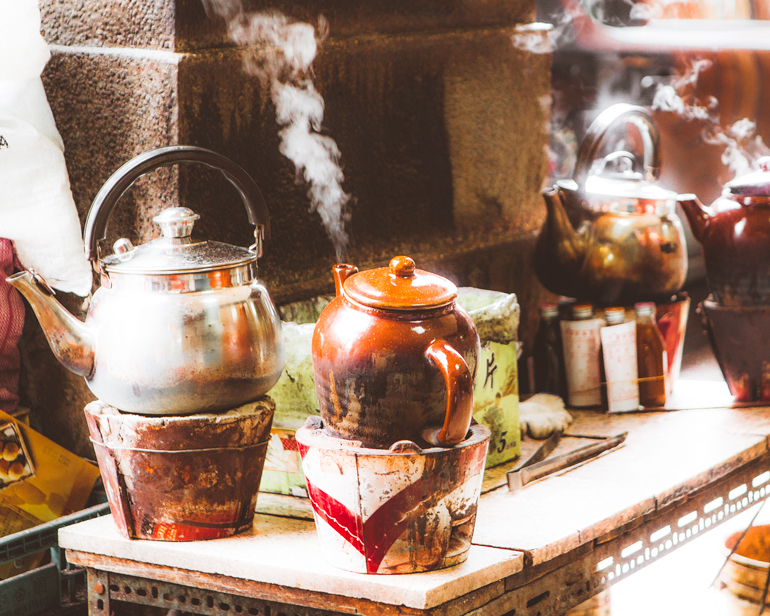 In the past, markets commonly sprang up outside Chinese temples, often the busiest gathering spots in local communities. The bazaar here began forming immediately upon Longshan Temple's establishment, with foodstuffs, textiles, and embroidery originally the key goods. Later, cooked goods, candles, and other items primarily used in worship rites were offered. Eventually the focus was shifted to medicinal herbs.
It was long common for worshippers to ask a temple god for guidance on treating ailments and logical that the supplies needed were made available close by. However, in the 1980s the Taipei City government issued regulations prohibiting temples from issuing medicinal divination slips, bringing the practice of deities "treating" illnesses to an end. Today Herbal Lane continues to supply items for traditional medicines and tonic foods, and it serves as a popular "living classroom" where students are brought to learn about traditional local culture.
Tip: Buy a cup of herbal tea or other tonic drink at one of the numerous drink stands at the lane's entrance and along Guangzhou Street. Vendors will be happy to explain which drinks are best for summer cooling or winter warming of your metabolism.
Huaxi Street Tourist Night Market
In Taipei's old-city neighborhoods, the charms are myriad and the nostalgia-inducing food and drink treats nigh endless. Huaxi Street is a two-minute walk directly west of Longshan Temple. Taiwan's first tourist night market, it is announced with a dramatically eye-catching Chinese-style red entrance arch, and colorful red lanterns hang in rows down both sides of the narrow street. In days past the infamous "snake-gutting shows" brought many sightseers, but today the nest of snake shops is history.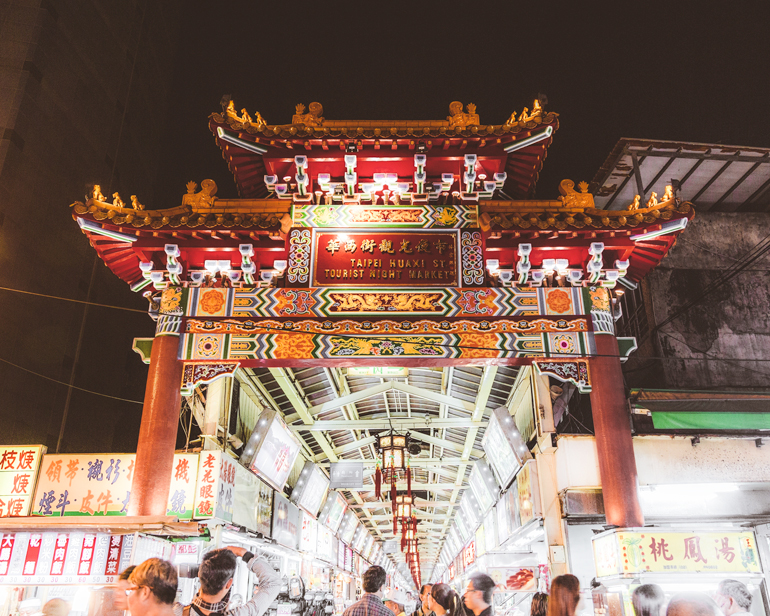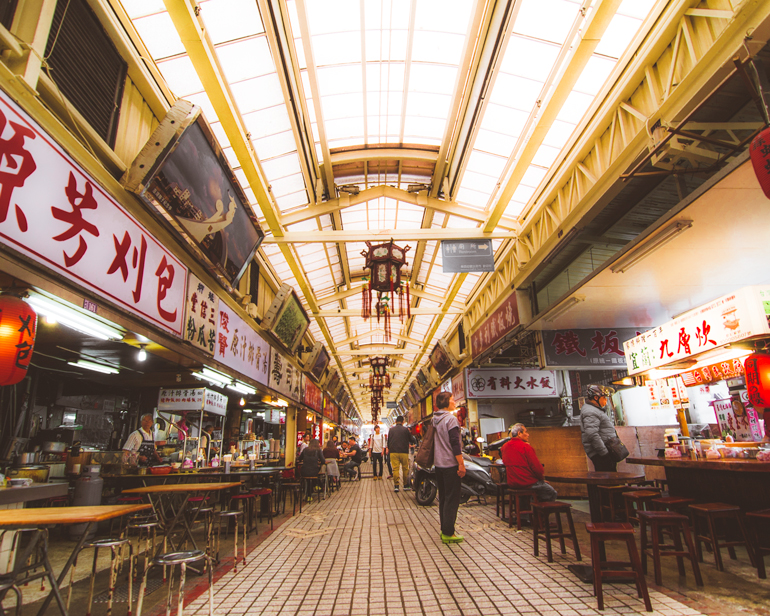 This is a bustling place of old-style shop signs, traditional Chinese-massage parlors, gift boutiques, and eating options galore, both brick-and-mortar eateries and vendor stands. One old-style snake eatery that survives – traditional belief is that snake increases the libido – is the euphemistically titled "Asia Poisonous Snake Research Institute" (No. 14). The menu is wide-ranging – bile soup, anyone?
Tip: More conventional iconic must-try culinary choices include bowl rice cakes, cooling aiyu jelly ice, and danzai noodles.
Bopiliao Historic Block
Just east of Longshan Temple/Herbal Lane, this attractive renovated city-block section, a solid and uninterrupted cluster of heritage architecture dating from the late Qing Dynasty through the 1895-1945 Japanese colonial era, is among Taipei's best-preserved historical sites.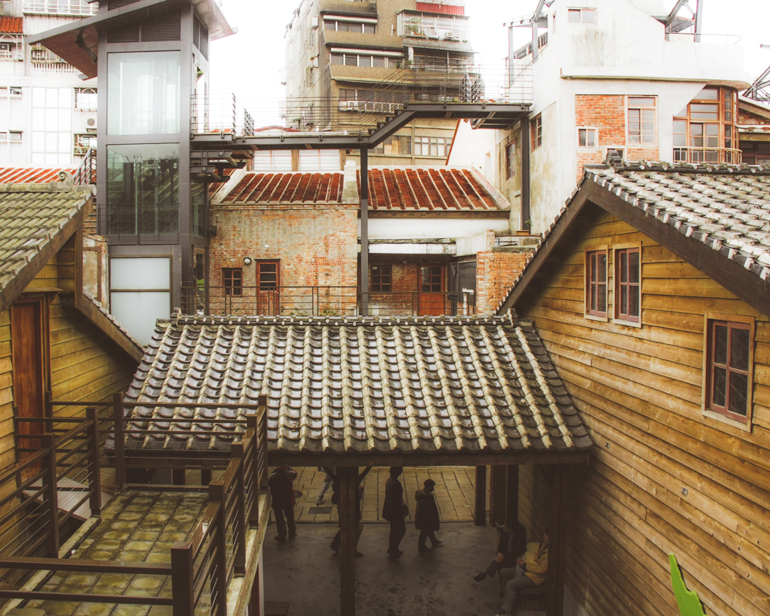 The place name "Bopiliao" goes back much further. During the Qing Dynasty China fir was brought to Wanhua's port by Fujian traders, then brought here for stripping. "Bopi" literally means "to strip." The area took shape as a commercial-trade street during the reign of Qing Emperor Jiaqing (1795-1820), and thrived over three eras – the Qing Dynasty, the Japanese colonial period, and the early Republican era.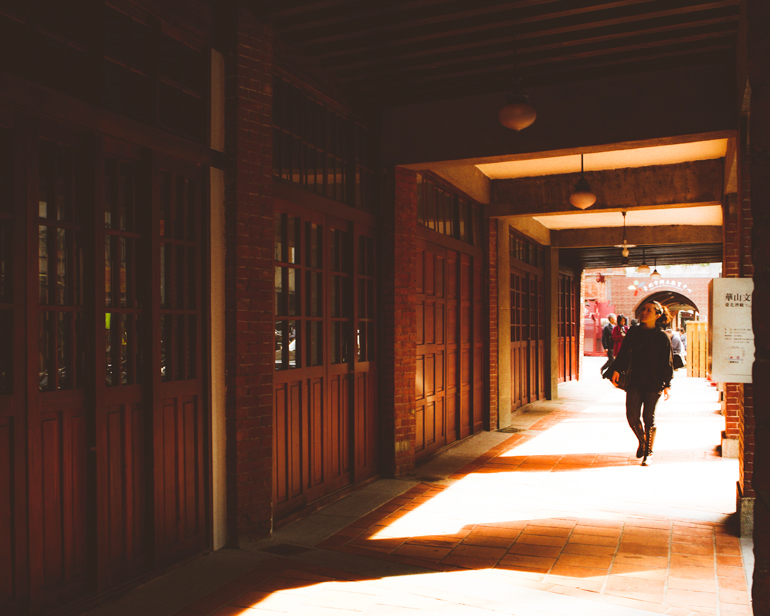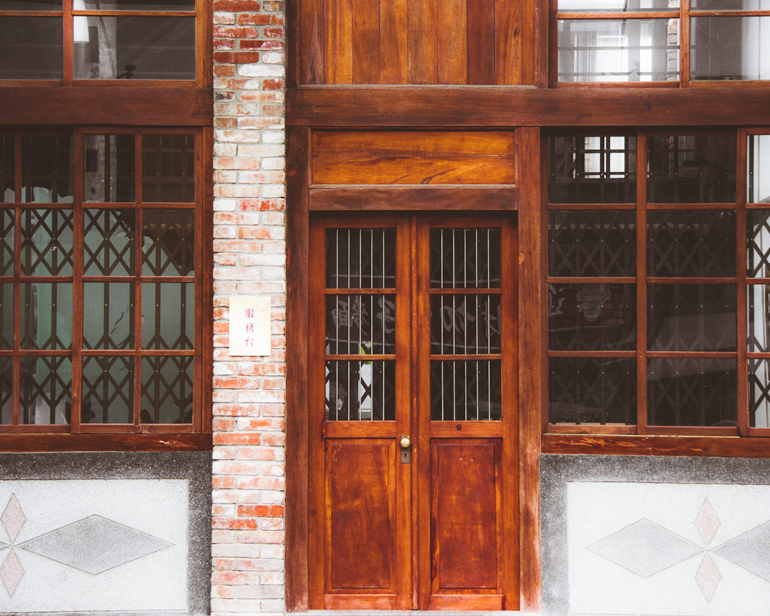 During the Japanese period the southern end of the cramped original street was opened up to the younger, more prosperous Guangzhou Street. This street features buildings erected by the Japanese with Baroque-style elements; the older section has Qing-era structures. Bopiliao is now a precious resource for education on Taipei's native-soil history and culture.
Tip: Make time to view the various exhibits on Taipei/Taiwan history in the Heritage and Culture Education Center of Taipei, encompassing numerous conjoined buildings on Guangzhou Street, from education under the Japanese to old-time river transport to the introduction of Western medicine.
Xinfu Market
On Guangzhou Street's south side across from Bopiliao is the old Xinfu Market building, fronted by scores of traditional-style market stalls in narrow, covered lanes. The building, opened in 1935, was Taipei's first modern public market, housing stalls selling fresh fish/meats, fruits/vegetables, tobacco/alcohol items, Chinese cakes/pastries, etc.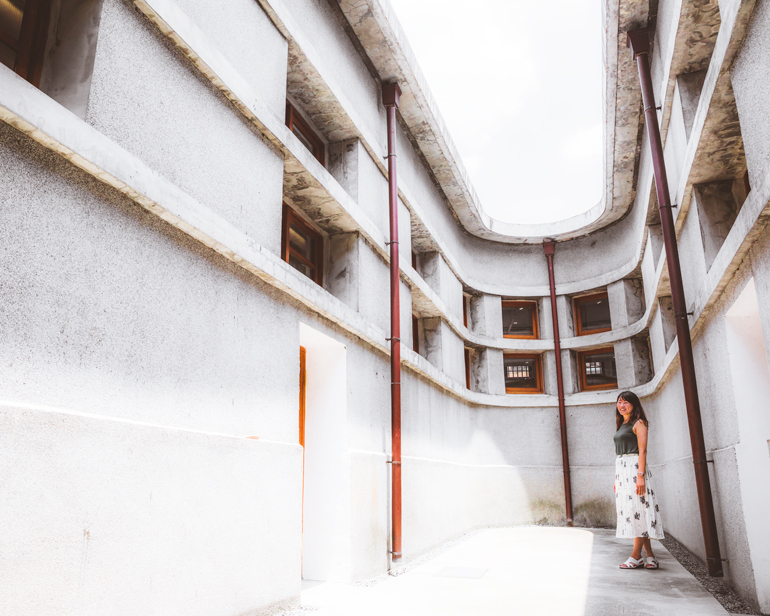 Its heyday was in the 1950s, after Taipei's population had exploded following the migration of the Nationalist government from mainland China in the late 1940s. Increased competition, notably from the dense grid of stalls that grew before it and later the then-novel supermarkets of the 1990s, led to its eventual abandonment. Now thoroughly renovated, it was reopened earlier this year, housing a history display, café, and other facilities.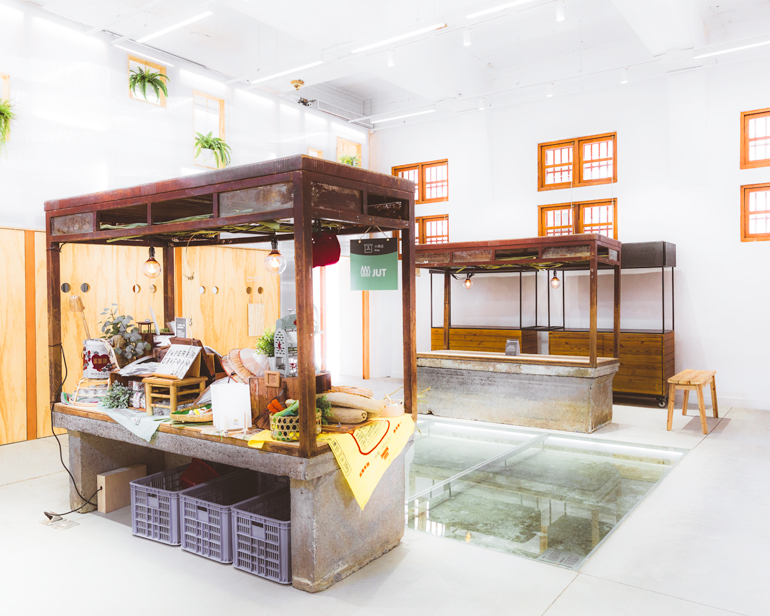 The distinctive old building has a horseshoe shape and a narrow central courtyard that facilitates ventilation and light entry. The exterior is Art Deco, and the radial and stair patterns that were avant-garde when it opened have been retained.
Tip: Try "Grandma's Sticky Rice," 2009 winner in the city's annual "World's Best Vendor" competition, right outside the Xinfu Market building entrance, which makes its rice with wooden bamboo steamers.
Xibenyuan Temple Square
Though in a busy area, close to MRT Ximen Station and 7~10 minutes away from the Bopiliao/Xinfu sites on foot, this heritage Pure Land Buddhist temple complex feels hidden away, partially blocked from view by high walls. Built up in the years after 1922, Xibenyuan Temple was Taiwan's largest Japanese-style Buddhist temple during the Japanese period. A fire in 1975 destroyed the Grand Hall and other key structures, only the Rinbansyo (temple abbot's residence) and Tree Heart Hall (lecture hall) escaping.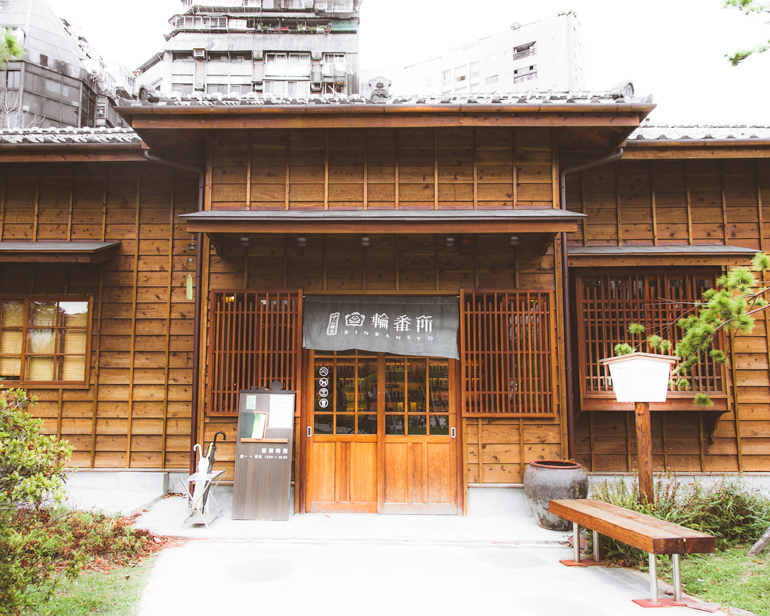 Long left abandoned, squatters were evicted from the site and renovation efforts were carried out through the 2000s to restore the former glory of the complex, giving birth to a new city landmark. The stately Bell Tower stands atop a hillock at the square's entrance. The brick-built Tree Heart Hall, once used for Dharma teaching, is now a space for art exhibits and temple/area history displays.
Hotels in Wanhua District (booking.com)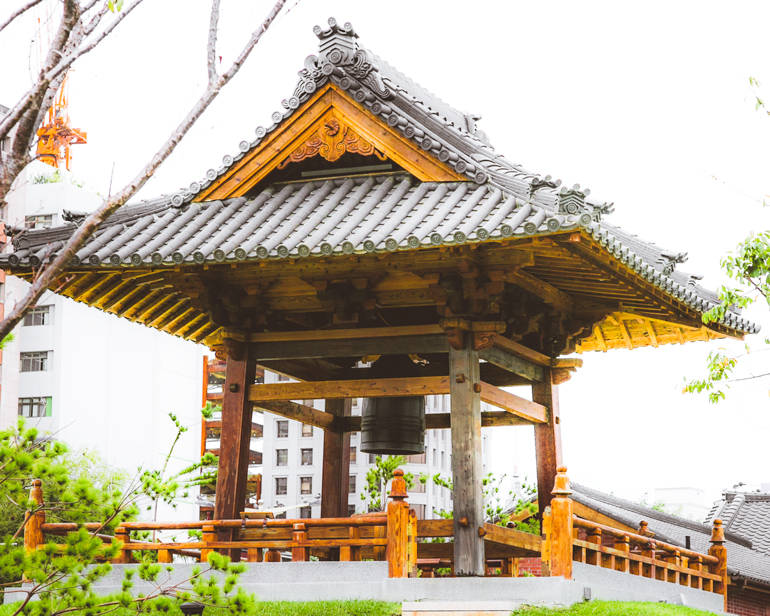 Tip: Savor premium Taiwan teas in the elegant Eighty-Eightea teahouse in the renovated Rinbansyo, rich in Japanese aesthetics, the large central room's tatami flooring creating a Kyoto tea-ceremony ambience.
Getting There & Around
The MRT Longshan Temple and Ximen stations are on the Taipei Metro's Bannan Line (Blue Line). The latter is a transfer station, connecting to the Songshan-Xindian Line (Green Line). Large guide maps showing key area sites, with good English, are posted in all Taipei Metro stations. The places introduced in this article are all within walking distance from each other.
Also read:
Old Neighborhoods in CHIAYI CITY: Culture and History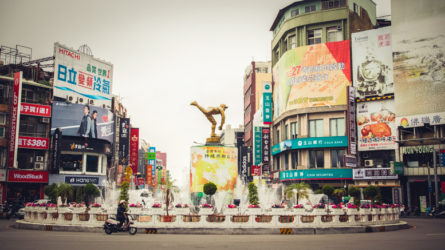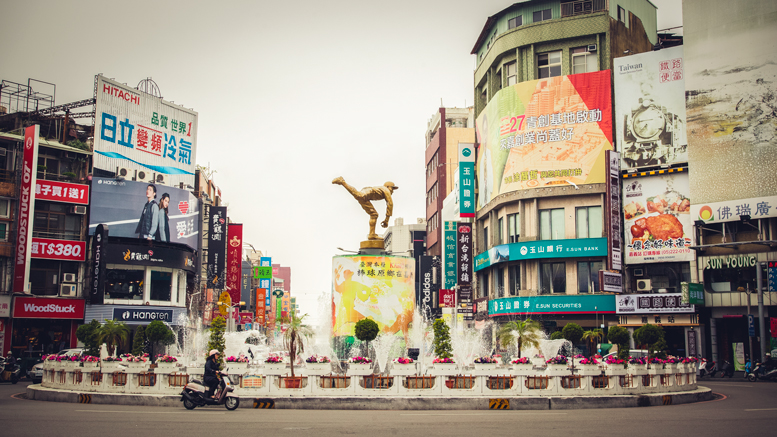 taiwaneverything.cc/2017/07/28/chiayi-city-neighborhood/
Old Neighborhood in TAICHUNG: Wufeng's Guangfu New Village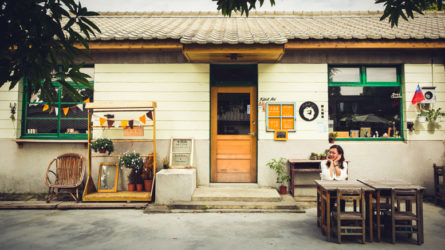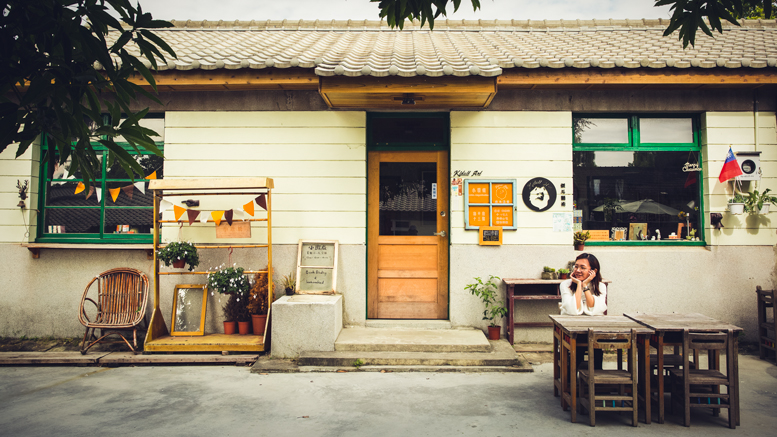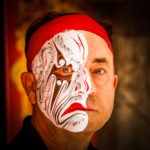 A Canadian, Rick has been resident in Taiwan almost continually since 1988. His book, article, and other writings, on Asian and North American destinations and subjects—encompassing travel, culture, history, business/economics—have been published widely overseas and in Taiwan. He has worked with National Geographic, Michelin, APA Insight Guides, and other Western groups internationally, and with many local publishers and central/city/county government bodies in Taiwan. Rick also handles a wide range of editorial and translation (from Mandarin Chinese) projects.