ADVERTORIAL
Taiwan's Only Double-SPA Resort Combining Rainforest and Hot Springs
Rarest and Most Precious Rainforest in North Taiwan
The Great Roots resort in Sanxia District, New Taipei City, is the only location in northern Taiwan with buttress-root rainforest, with many breathtaking grand specimens on display. The giant vines and towering trees have been spreading, outward and upward, century after century. The Great Roots rainforest, spanning about 20 hectares at medium-low altitude, is a veritable "secret treasure vault of tropical rainforest plant life." Its rich trove of ecological variation makes it a rival to the deep high-altitude mountain stock found at Alishan. This unique gem highlights the great green beauty of The Great Roots, and at the same time is the only place of its kind in all Taiwan.
New Sanxia Landmark –

The Great Roots Beauty Soaking‧Springs in the Forest
The Great Roots hot springs are a unique Sanxia phenomenon. The springs were successfully developed by an international mineral-spring exploration team, from a deep underground source, the filtering through multiple geo-formations generating ultra-pure waters. Stringent testing and certification in accordance with Japanese national standards has resulted in premium-quality colorless and odorless sodium bicarbonate saline spring waters.
Info
The Great Roots Forestry Spa Resort
(大板根森林溫泉酒店)
Add: No. 80, Chajiao Borough, Sanxia Dist.,  New Taipei City
(新北市三峽區插角里80號)
Tel: (02) 2674-9228
Website: www.dabangan.com.tw
Also read
Northern Cross-Island Highway + TAIPINGSHAN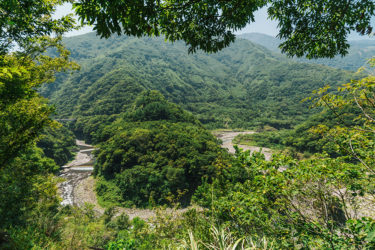 taiwaneverything.cc/2016/10/27/northern-cross-island-highway-2/