The Easy Way to Learn Chinese
For someone who has not learned the Chinese language starting in early childhood, making sense of Chinese characters can be a daunting tasks. Considering, however, how many people (hundreds of millions), can read Chinese, how difficult can it really be?
After deciding to give it a go, where do you start trying to learn and memorize all those characters, many of which look really complicated?
Chineasy is a unique way of easing the approach to Chinese characters and making them more accessible. Taiwan-born author Shaolan (http://shaolan.com/), daughter of a calligrapher and ceramist artist, came up with the idea for this way of learning Chinese when realizing that her young children, born and growing up in the UK, were disinterested in learning the native language of their mother. Trying to find ways to make learning Chinese characters "less torturous" and more fun for them, she developed an ingenious method. While Chinese characters might look complicated to untrained eyes, all are created with the same building blocks, of which there are only about 70 to 80.
Taking the most common of these building blocks Shaolan created simple colorful images, each containing one building block and one cute depiction showing the meaning of the building block. For example, to the building block "fire" was added an orange flame, the building block "wood" received a green leaf canopy, and the building block "person" was turned into a pedestrian by adding a red head and read shoes.
Chineasy Travel is the latest book in the growing number of Chineasy publications, which also include Chineasy, Chineasy Everyday, Chineasy for Children, and Chineasy Workbook. It focuses on characters you'll most likely encounter while traveling to mainland China, Hong Kong, Macau, Taiwan, and Singapore or perhaps a Chinatown somewhere in the world.
Throughout the book the same building block/image combinations are used to introduce phrases and expressions, making it easy of readers to memorize the characters and distinguish them by the personality given to them with the help of color.
On less than 100 pages the book introduces you to the most essential and easy-to learn Chinese characters to give you an enjoyable entry into the exotic world of Chinese writing and calligraphy. While it might be difficult to measure the effectiveness of learning Chinese characters with the help of colorful images, it certainly is not detrimental to the learning process.
Besides explaining the meaning of individual characters, character combinations, and phrases, the author has also included a plenty of interesting and helpful information about the origin of characters, how the written language is used in the daily life of the Chinese-speaking people, and things to keep in mind while learning this fascinating language.
Both traditional (used in Taiwan and Hong Kong) and simplified characters (used in mainland China) are introduced, the traditional characters sometimes more suitable to explain the various building blocks that make up more complicated characters.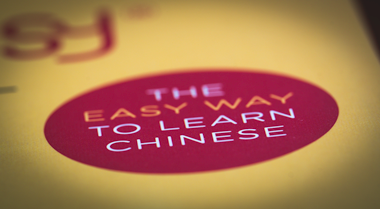 Chineasy books are available on the publisher's website at https://thamesandhudson.com/news/chineasy-does-it/, in bookstores in Taiwan, including www.eslite.com and Books.com.tw  and in  international online bookstores.
Among other Chineasy products are the game Chineasy Tiles and the Chineasy Cards app for iOS and Android mobile devices.
Learn more about Shaolan and Chineasy on the Chineasy Youtube channel.
Note to publishers and authors: If you have a new book related to Taiwan, send us a copy, and we will write a short introduction like this.
Also Read
Lonely Planet Taiwan and Pocket Taipei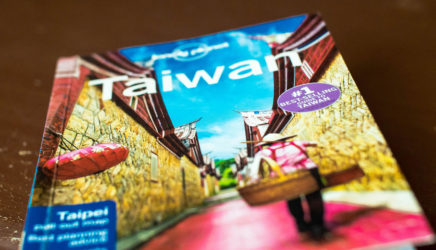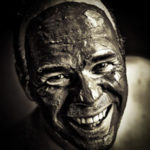 Long-time resident of Taiwan, Twelli likes to go on trips around Taiwan and make videos.