Comfy Inns & Recreation Options Around the National Scenic Area
TEXT / RICK CHARETTE
PHOTOS / ALAN WEN, VISION
Play all day by and on the salty waters of the Dapeng Bay National Scenic Area, a short 30-minute drive south along the coast from Kaohsiung City's center, and reward yourself after the sun's disappearance with deep-sleep overnight rejuvenation at one of the refined young inn-style accommodations located near the bay, a giant mangrove-fringed lagoon.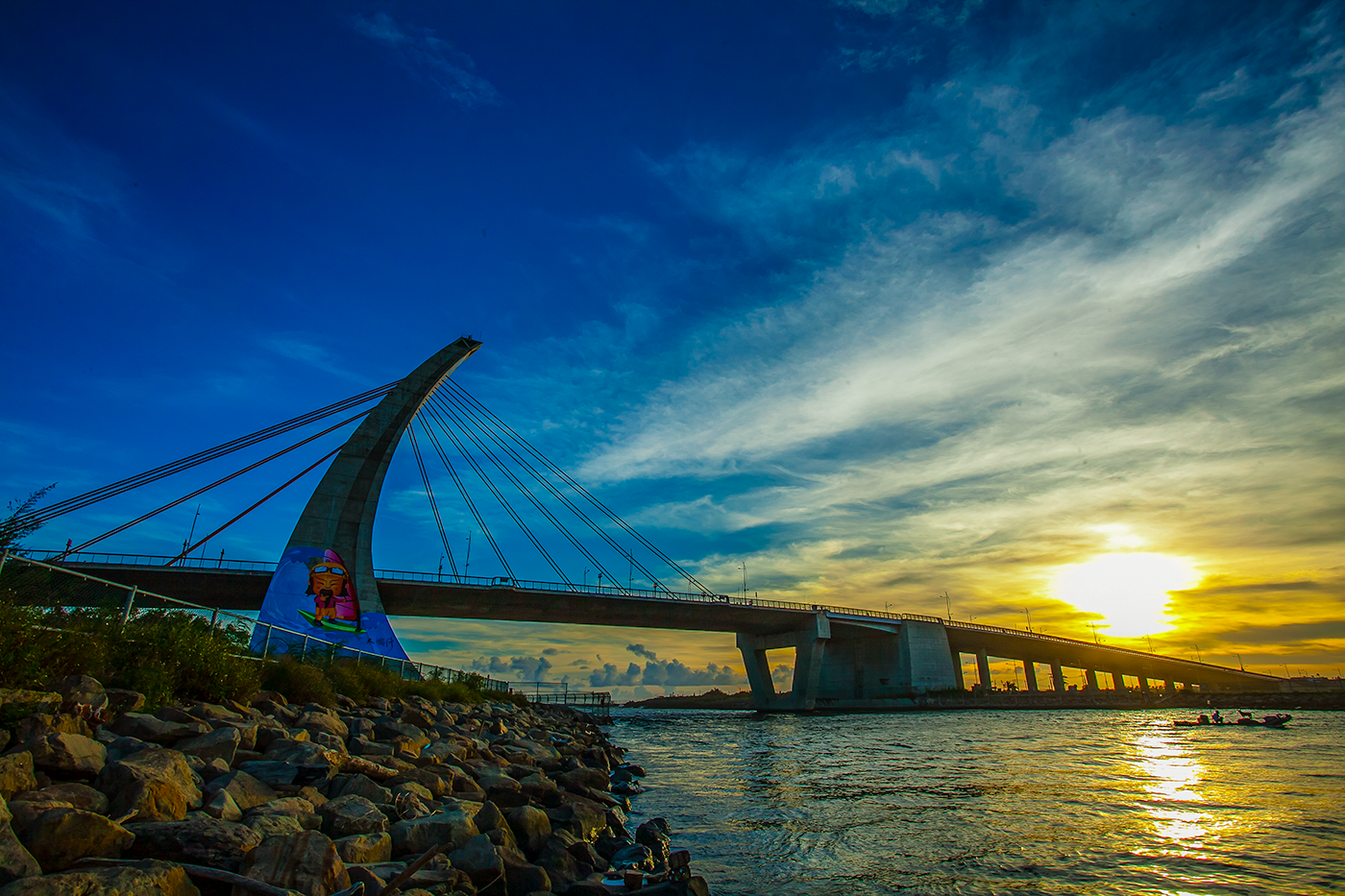 Wan Dao B&B
The coast-side harbor town of Donggang is immediately north/northwest of Dapeng Bay. It is the heart of a township long known for fishing, fish farming, and superb inexpensive seafood eating, and now also as the home of the national scenic area. The youthful Wan Dao B&B is a short drive north of the lagoon, off the town's northeast edge. It's in a comparatively quiet area, mostly open space in front, a large indoor swimming-pool facility on its right, a large motel along the street behind.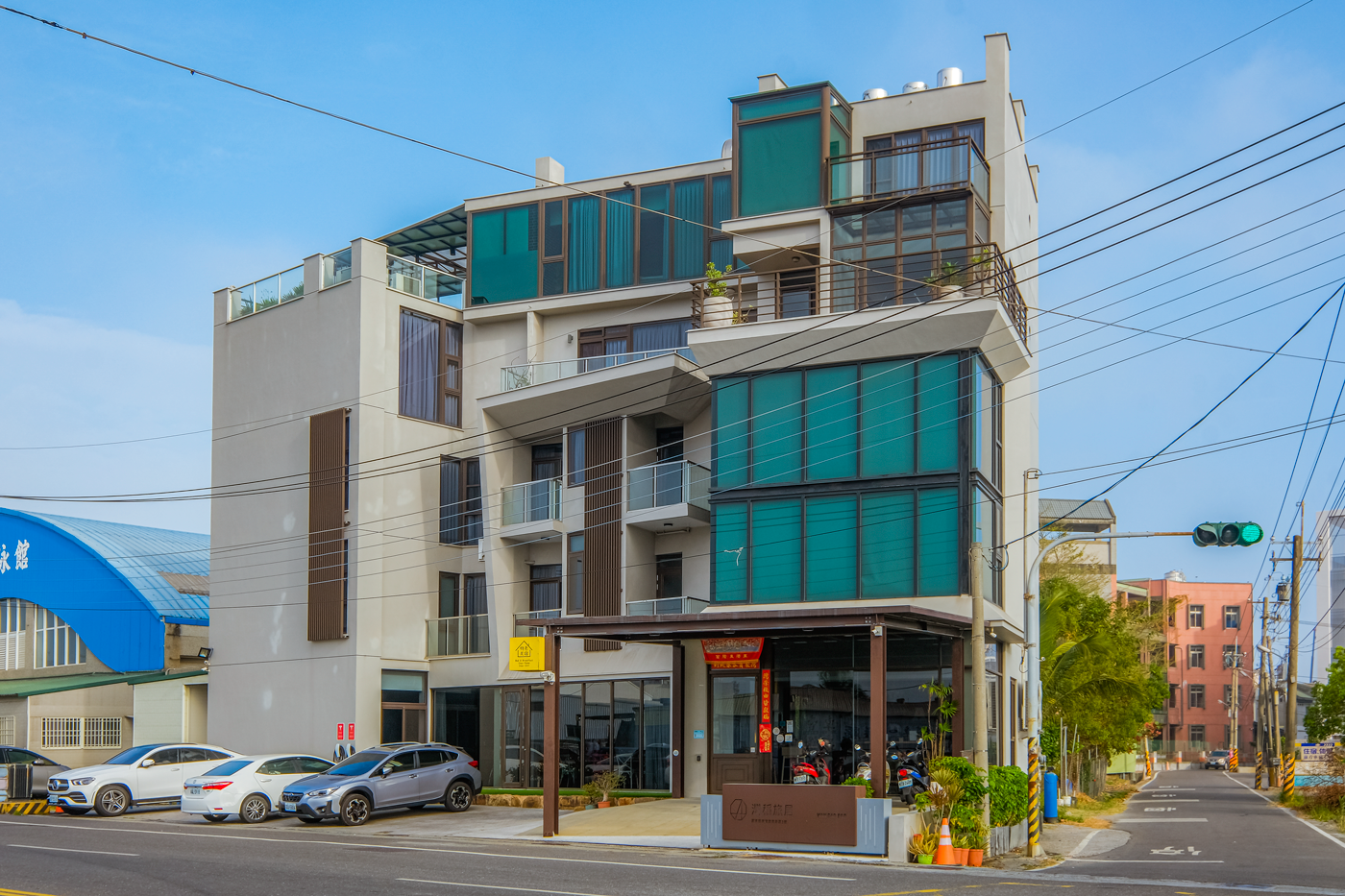 Note that in Taiwan the terms "B&B" and "homestay" are used loosely, and as with Wan Dao and this article's two other recommendations, many are in fact dedicated-built inn-style facilities, owners not resident.
Wan Dao has ten guestrooms, each sleeping 2~4 people, spread out from the second to fifth floor. Each is individually presented on the official website. The décor theme is modern simplicity, with liberal use of light/dark woods and brick, along with cool-to-the-foot ceramic flooring. All rooms offer a southerly view through windows and/or balconies, and hallway windows present north views out the back of the building.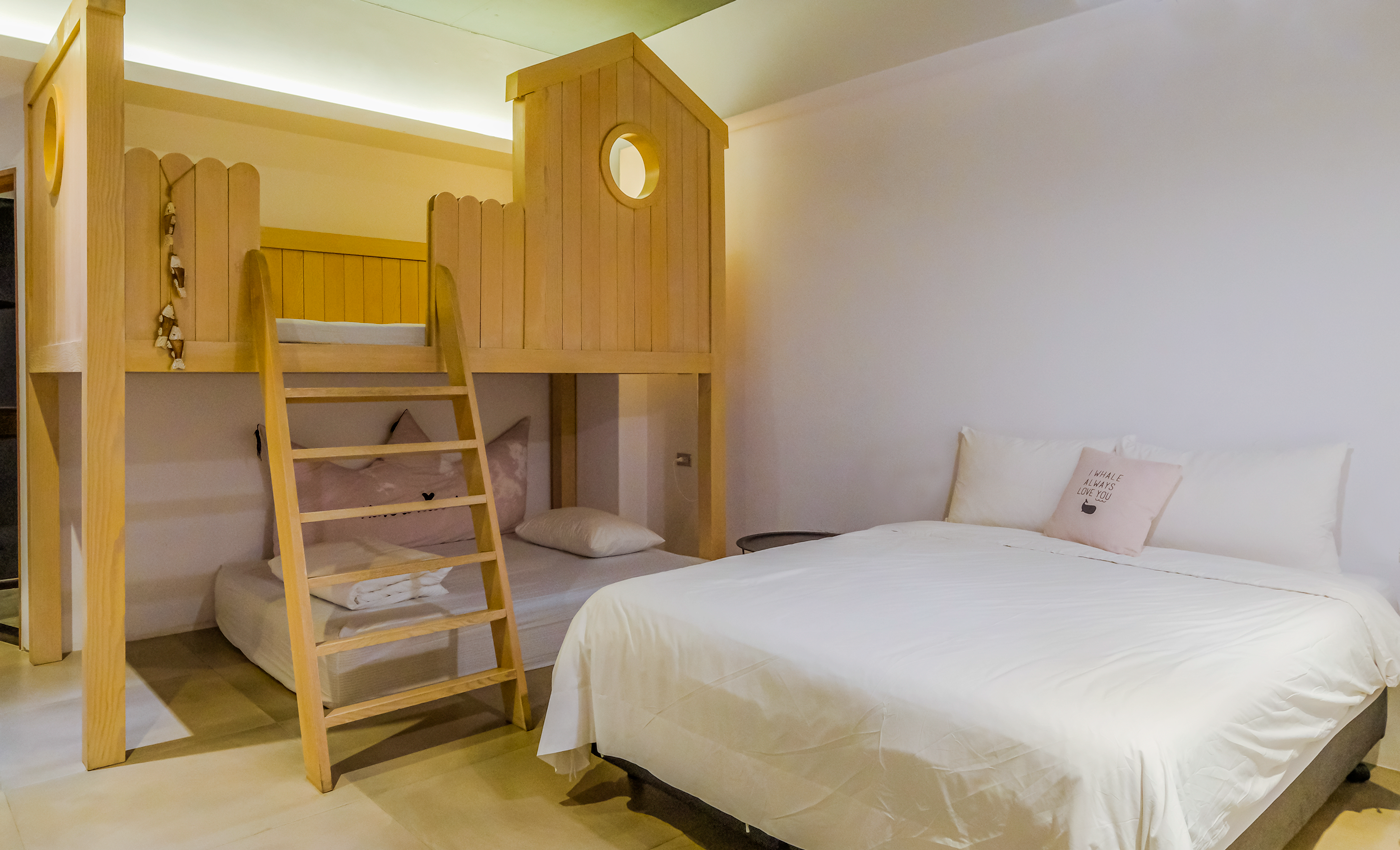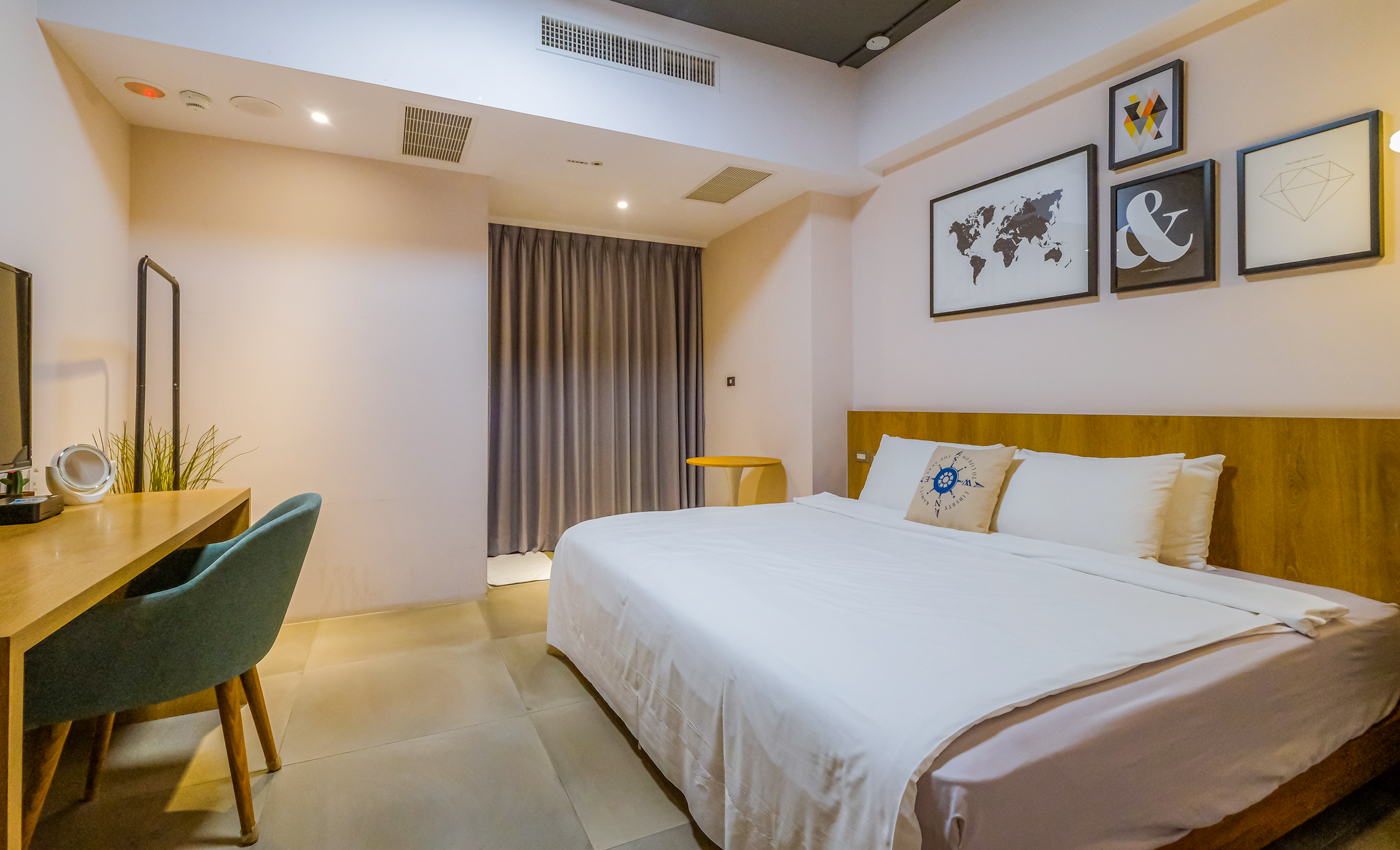 The rooms on the fifth floor have a south-facing wall of glass and are high enough to put Dapeng Bay into view, and also have tubs in large bathrooms in front of floor-to-ceiling glass sections. These rooms also have a comfy outdoor deck. The most popular room for families is 202, which has a large wood-built bunkbed, the upper bunk crafted like a treehouse.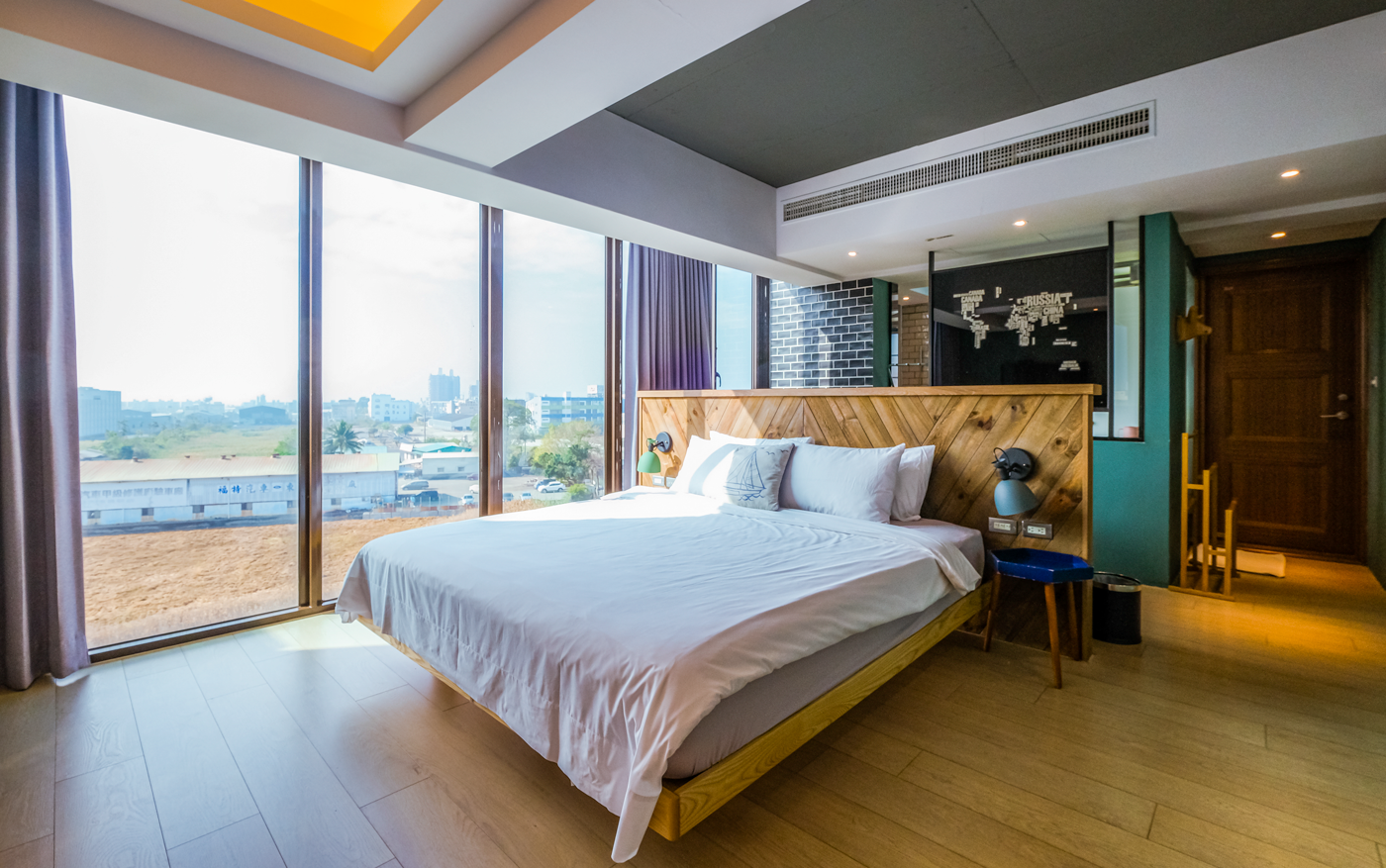 Much of the first floor is taken up with a large reading/dining area. Breakfast, available for a fee, consists of a clubhouse-style sandwich, small salad, fresh local fruits, and a beverage of choice (coffee, tea, fruit drinks, soybean milk). Other amenities include gratis use of bicycles (first come, first serve) and gratis access to the swimming-pool facility next door.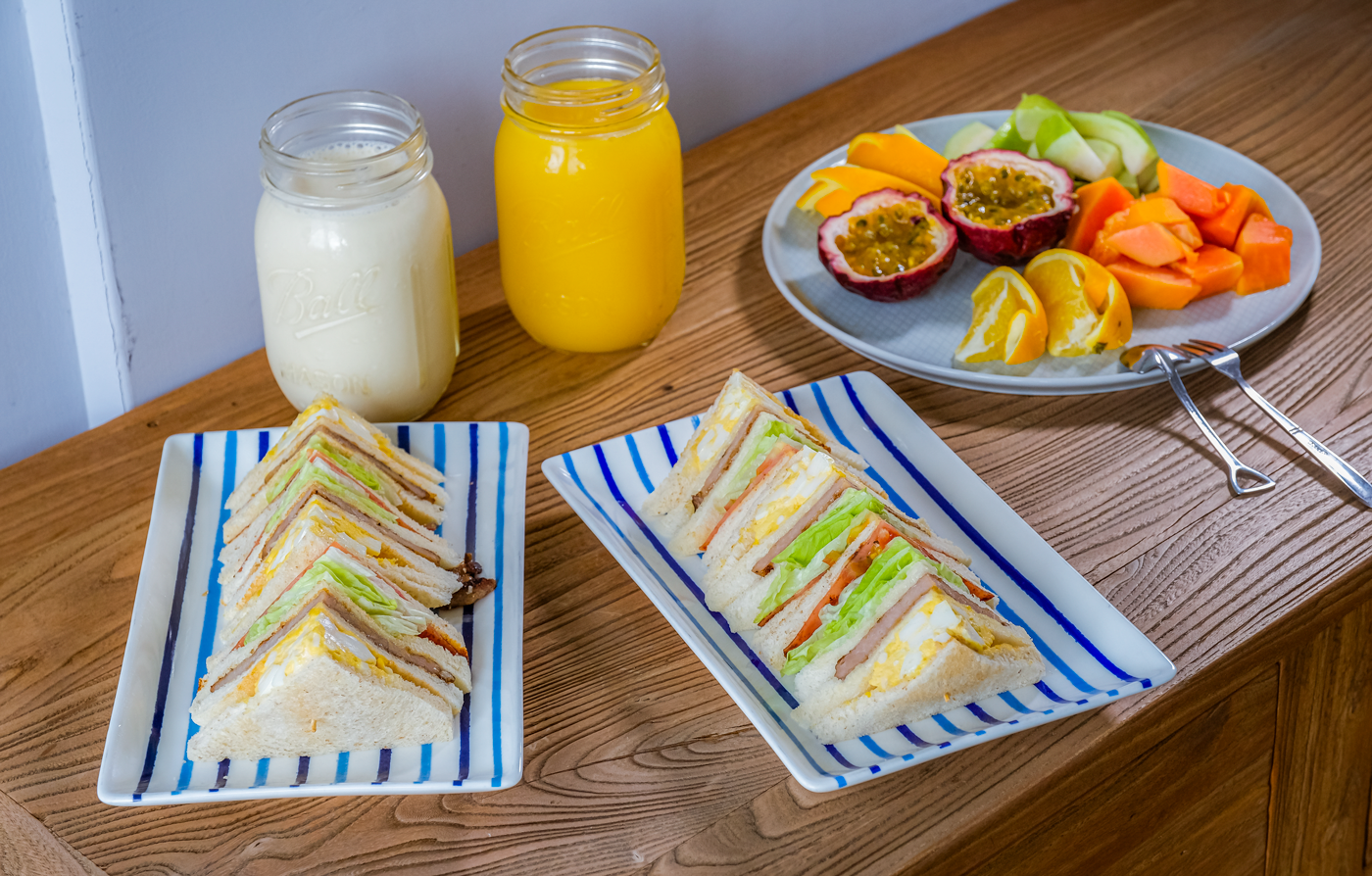 Wan Dao B&B
(灣稻旅居民宿)
Tel: 0965-033-896
Add: No. 3, Dongxin Rd., Donggang Township, Pingtung County
(屏東縣東港鎮東新路3號)
Website: www.wandaobnb.com
Facebook: www.facebook.com/wandaobnb
Water Reflections at Ease
Along its south side, only a narrow strip of land a couple of hundred meters wide separates Dapeng Bay from the Taiwan Strait. Most of the residents here are involved in fishing and/or fish farming, and you can see many rectangle fish ponds. Paddle-wheel aerators are constantly turning, filling the air with the soothing sound of churning water, and egrets, herons, and swallows are all about, on the hunt for a meal.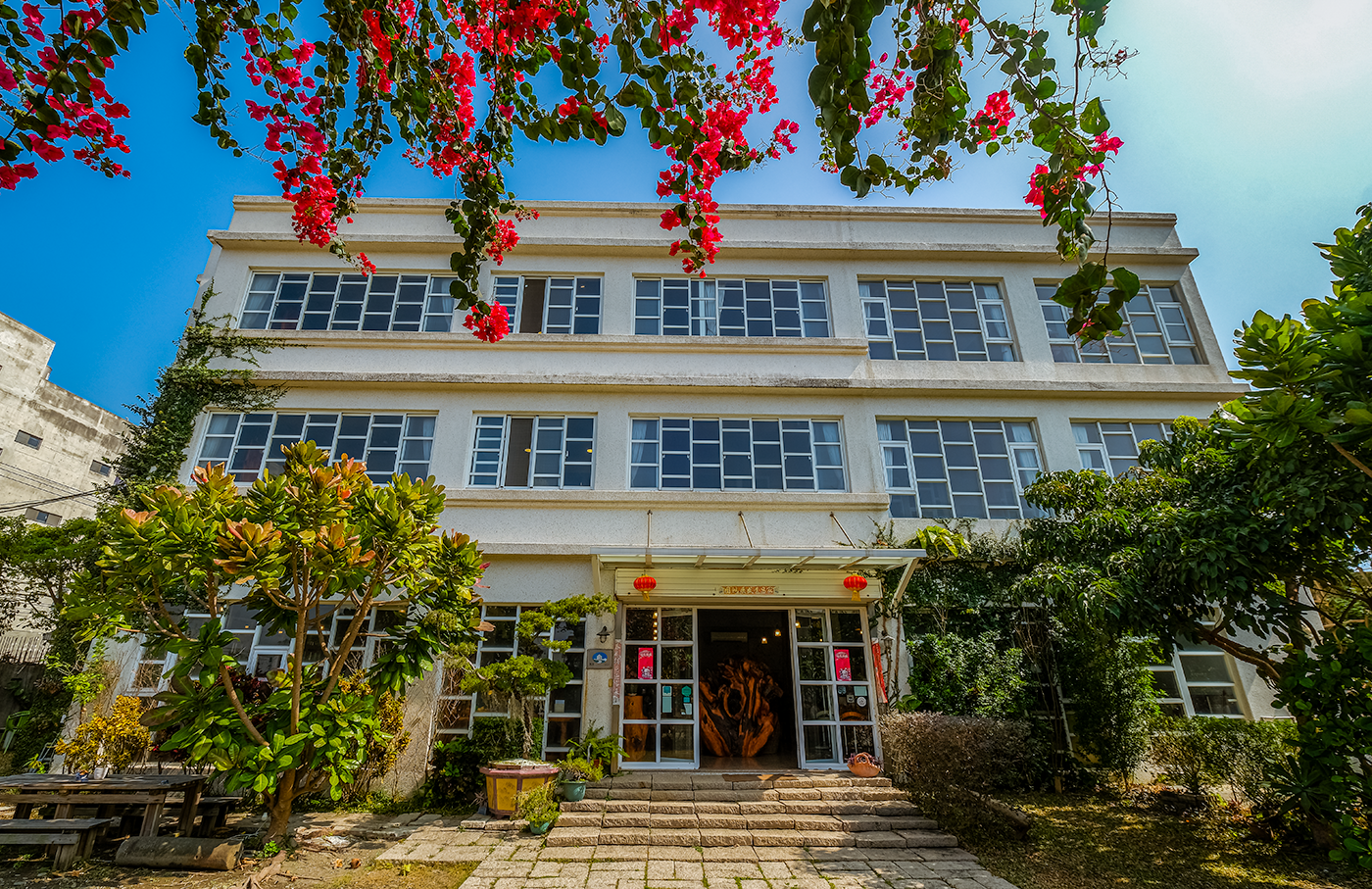 Water Reflections at Ease, like the Isvara Inn introduced below, is very close to the Qifeng Wetlands, which we visit later in this article. It has just four rooms (for 2~4 people each), all unusually large, on its second and third levels, with a spacious reading and tea-enjoyment area on the first level. Pleasant gardens edged by decorative trees are found directly in front and on the two sides, with tree-shaded seating provided. The strait is visible from the top-floor rooms.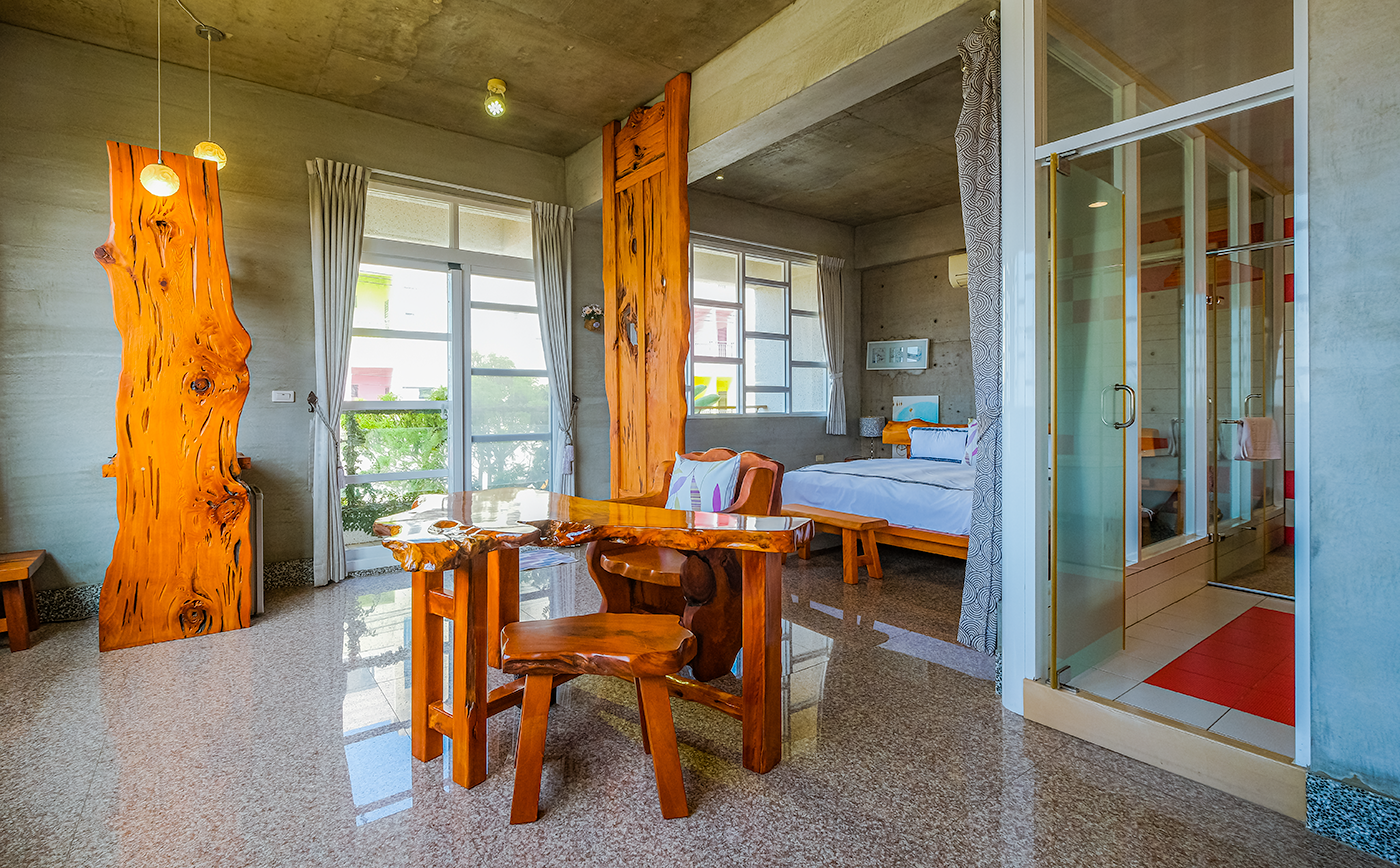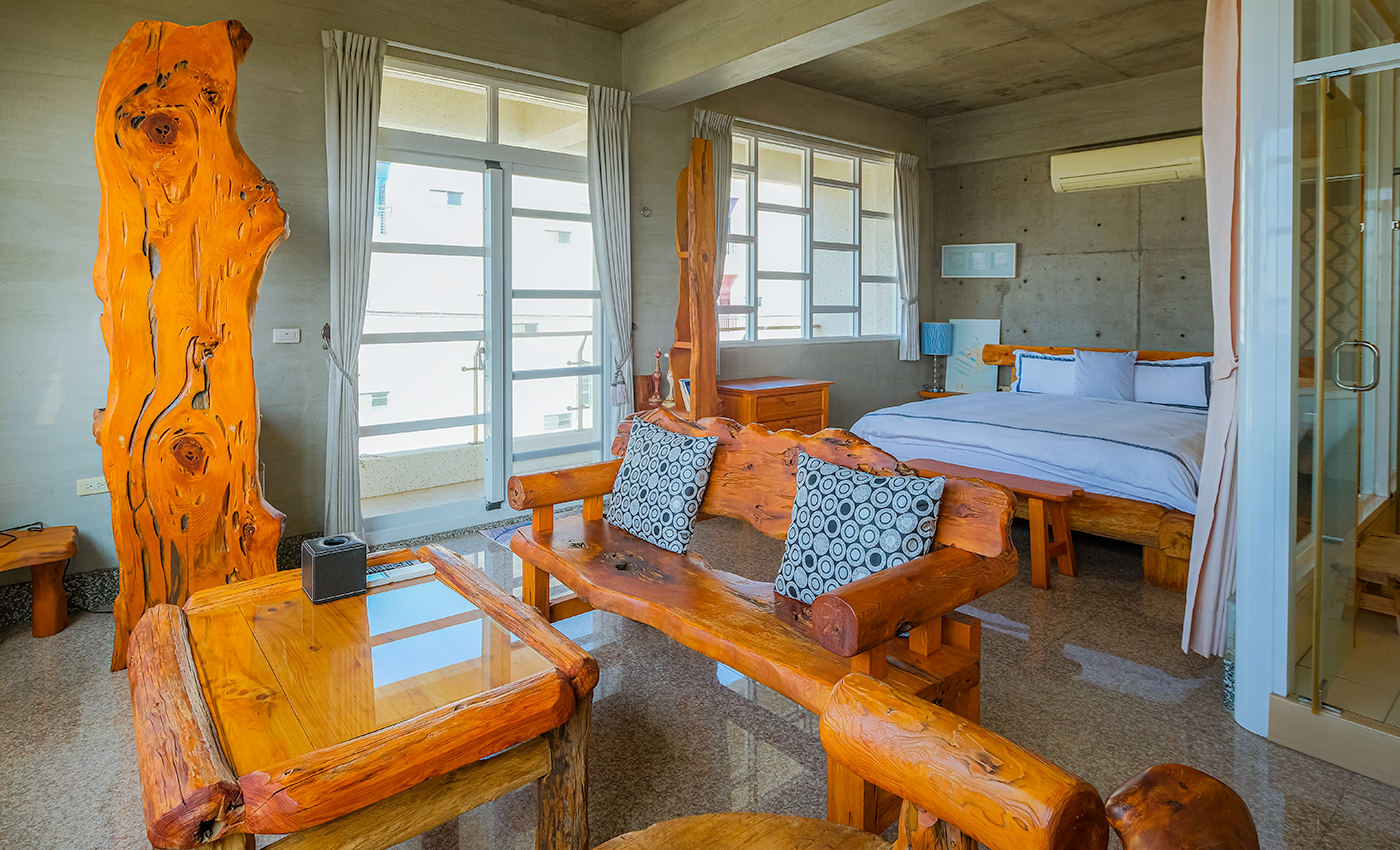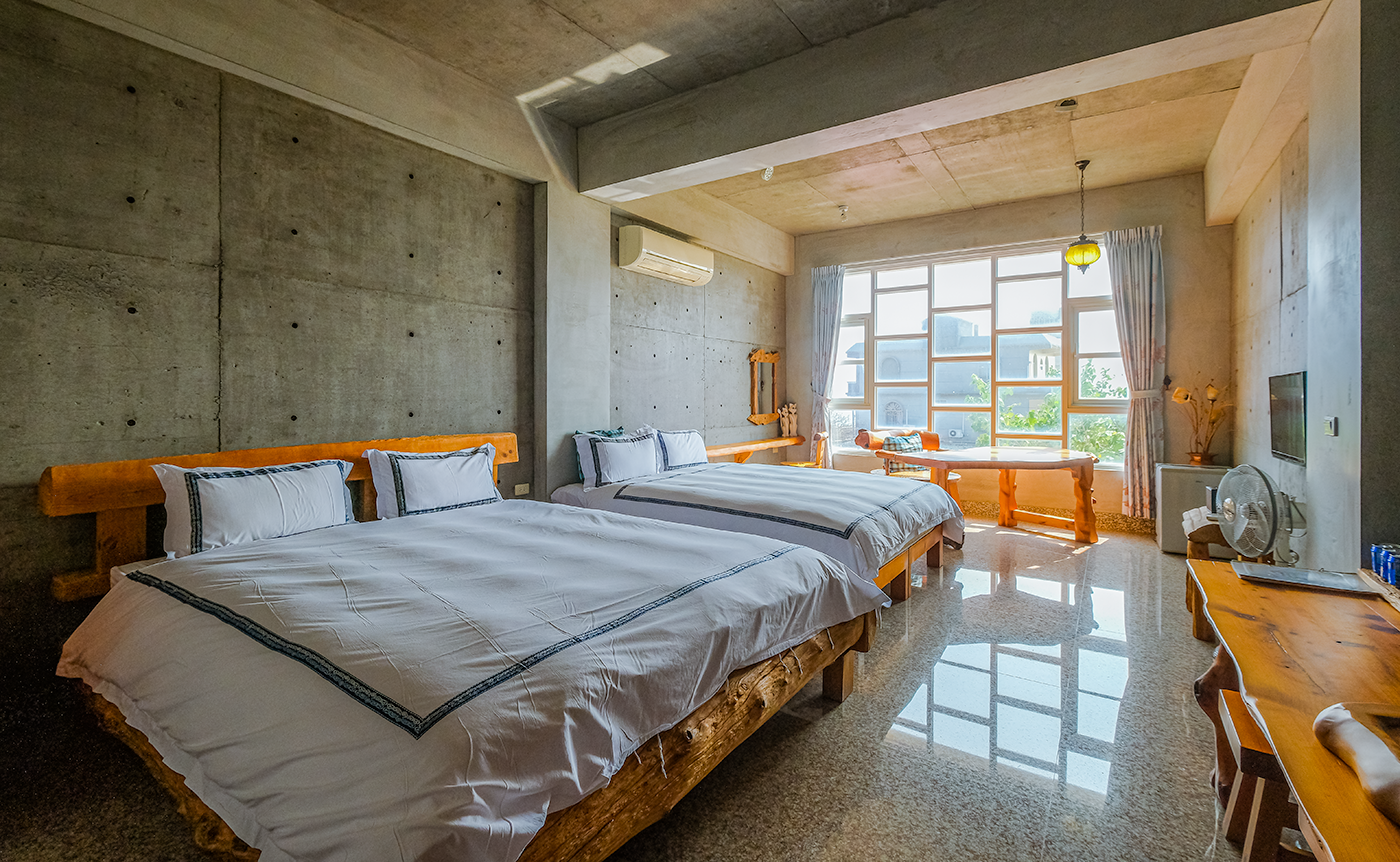 The homestay was opened in 2014 by a now former fishing-family couple that lives right next door. They operate both this and the Isvara Inn (opened in 2019), located across the street. Every aspect of the two inns was designed by the husband, from the exterior and interior design to the decor. There is a strong Zen air at Water Reflections – the husband has a passion for Taiwan timber, and everywhere you look are furnishings and decorations made from homegrown cypress and cedar – from rustic driftwood sculptures to commissioned tables, chairs, bed frames, and so on to flower holders and jars. The air is suffused with the soothing aromatic scent of the woods.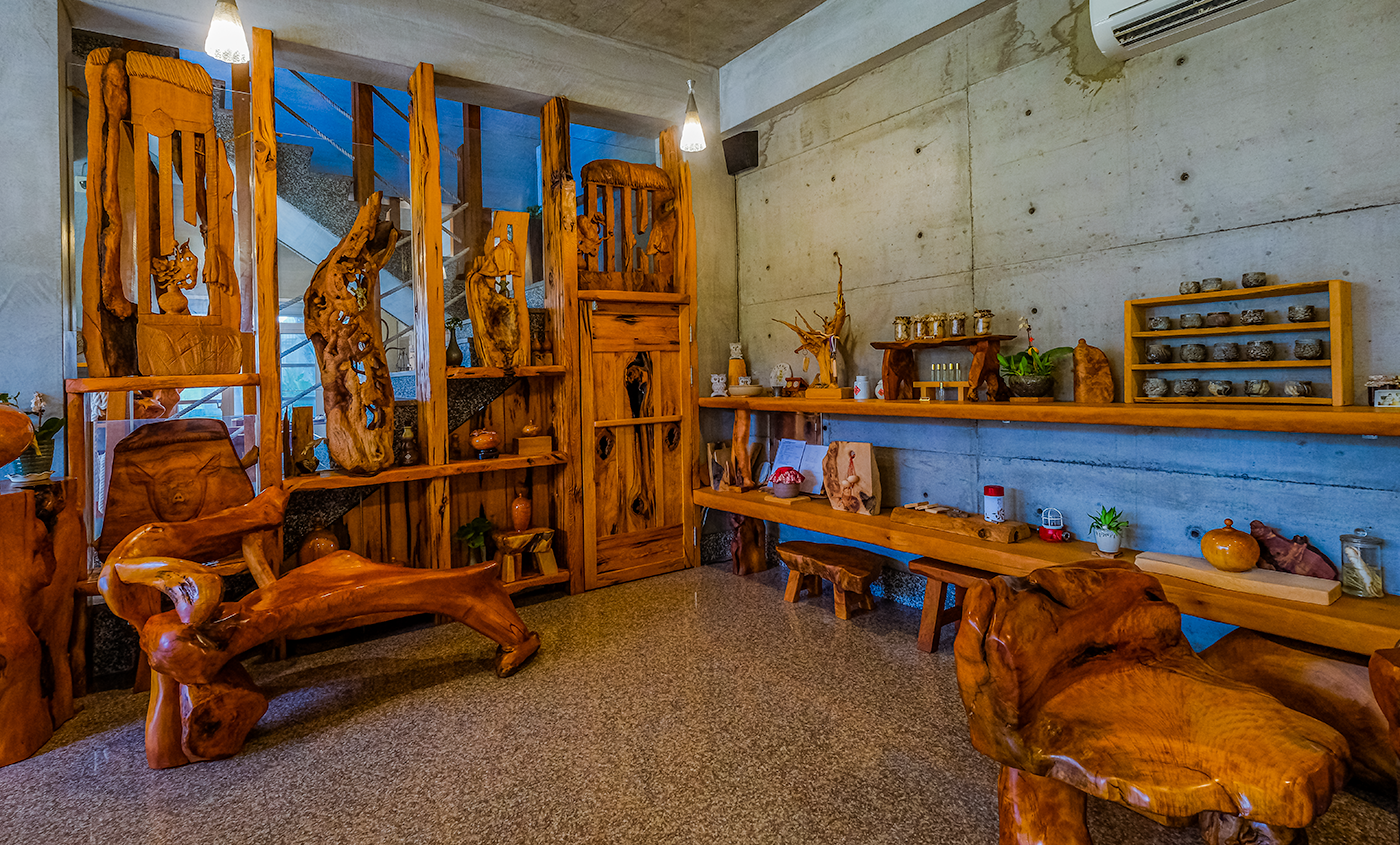 A gratis breakfast is served in a stylish new purpose-built, high-ceilinged hall opened in late February, also designed by the husband. The fare is Chinese style, accompanied by Western-style breads and homemade jams. Afternoon tea and dinner are also offered (fee), the former featuring homemade Western-style treats, the latter focused on fresh Donggang seafood treasures.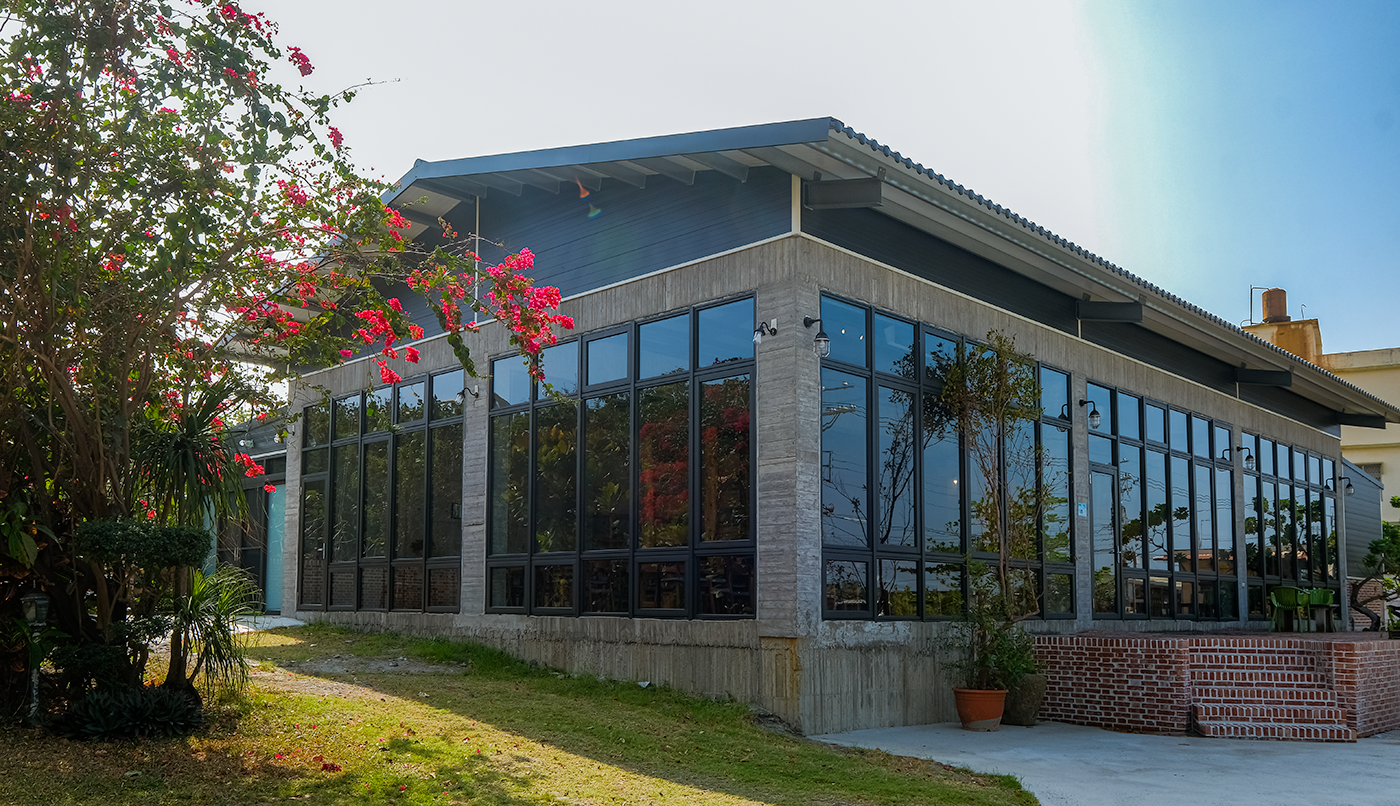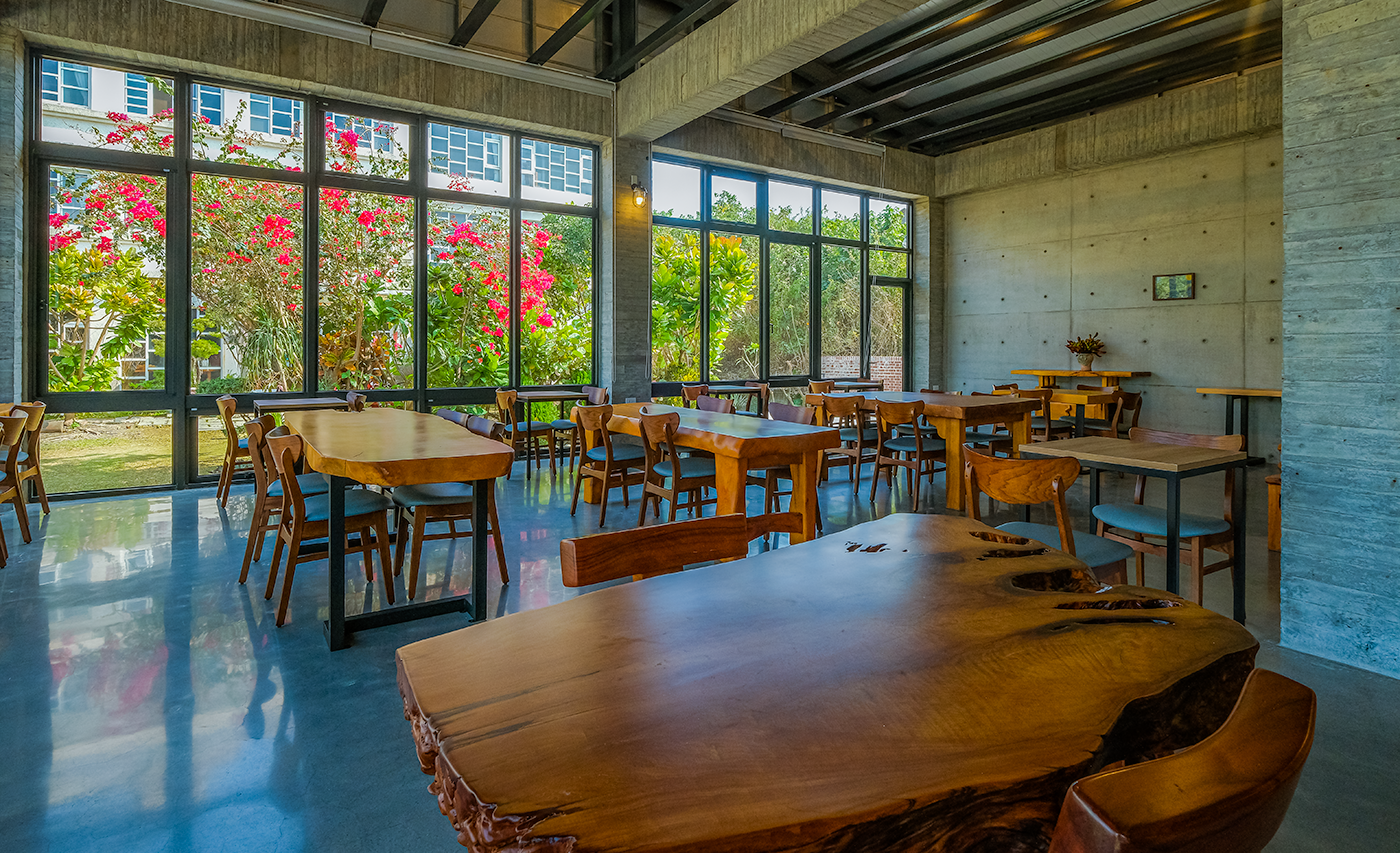 Isvara Inn
This is a five-story facility with a viewing terrace on the top level. Its exterior/interior design, using the owners' own description, is "industrial loft style." The dominant motif, outside and inside, is full walls and ceilings of exposed concrete, the feeling of primitive rawness softened with wall sections here and there painted in bright and bold pastel colors.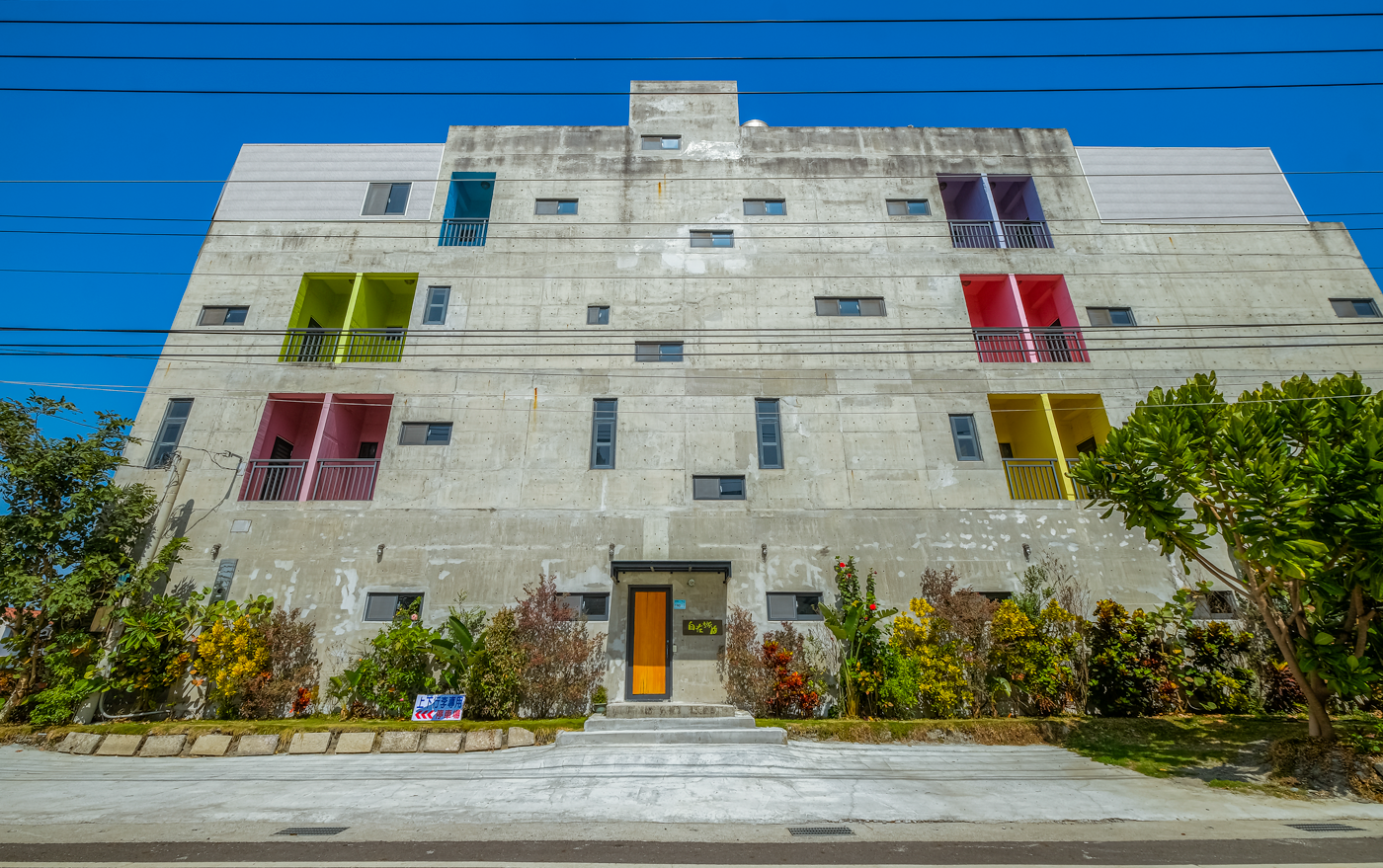 On the first level the same Zen ambience found in Water Reflections at Ease is in force, with extensive use of cypress and cedar in the guest leisure area (patrons here also now enjoy their gratis breakfast and other culinary sessions in the aforementioned hall across the street). Great single slabs of wood serve as the tops on long tables, as section partitions, and as wall art. The single most eye-catching element is the long service counter, crafted by the husband using large driftwood pieces.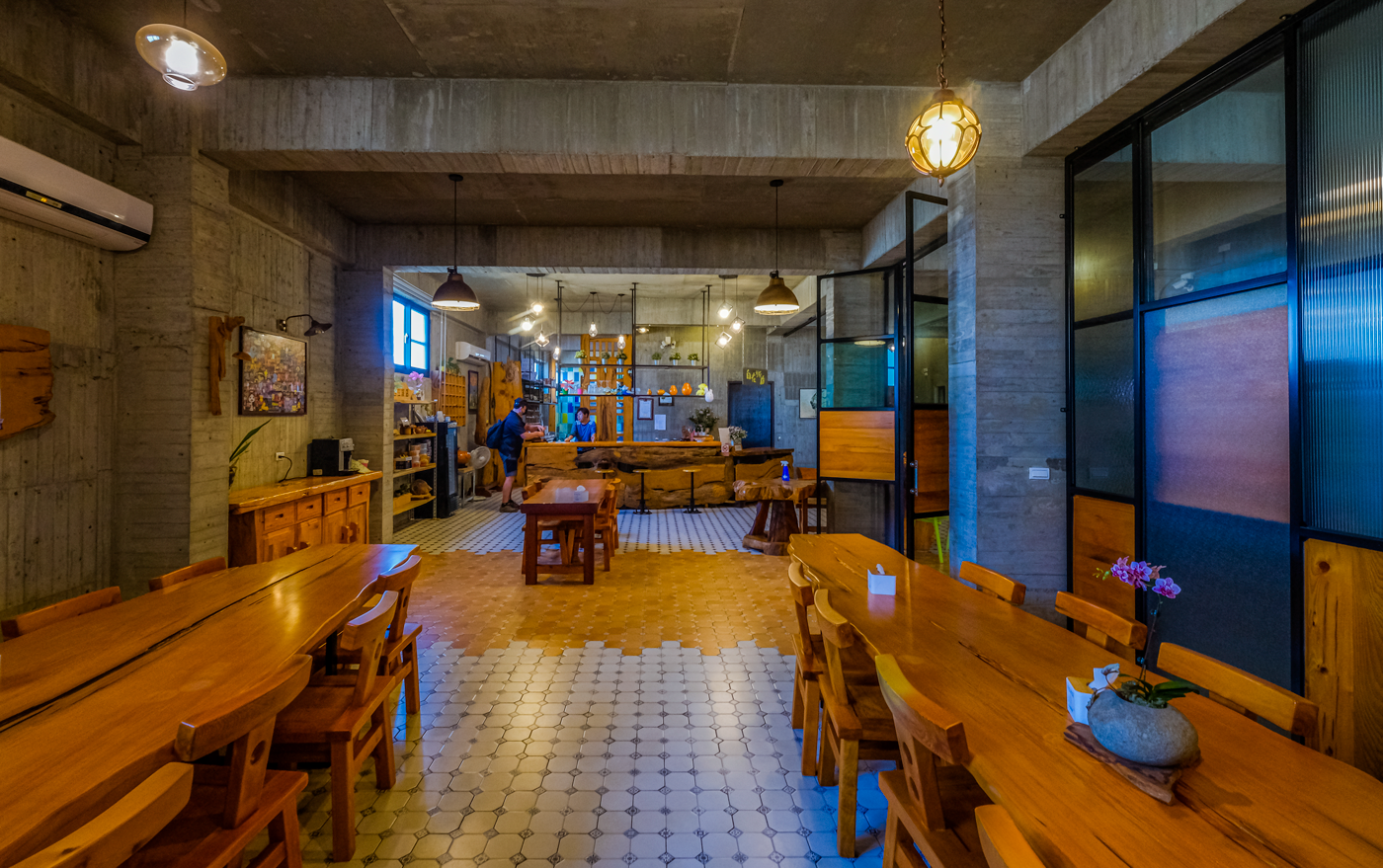 There are 15 guestrooms in total, for 2~4 people each. Adding to the minimalist modern "industrial loft" character of the exposed-concrete walls and ceilings are such touches as large bare lightbulbs hanging by long cords from ceilings. The cypress/cedar furnishings theme is continued here as well, but on a much more modest scale, with comparatively small and visually quiet tables, chairs, bedstands, etc. that are also limited in number.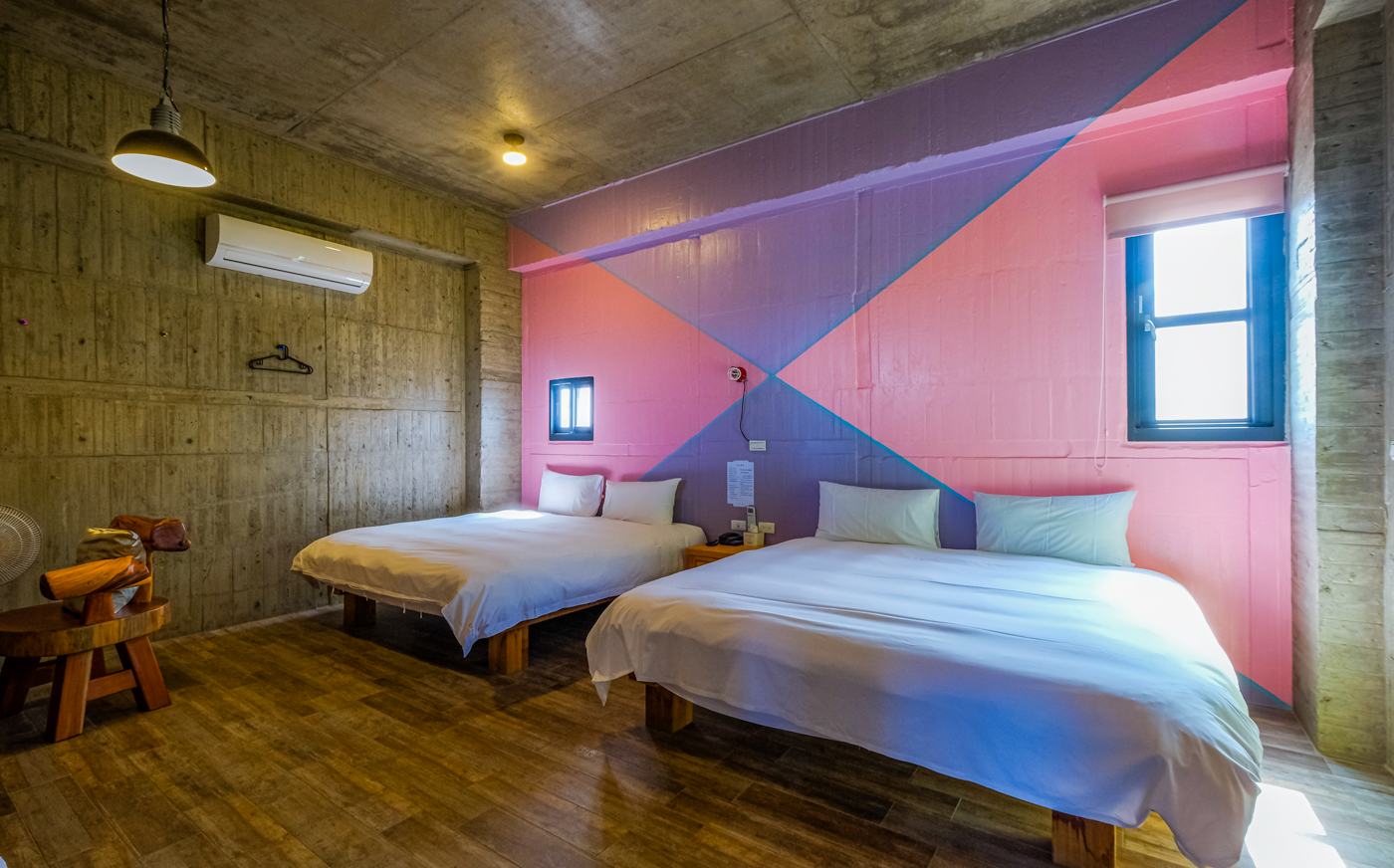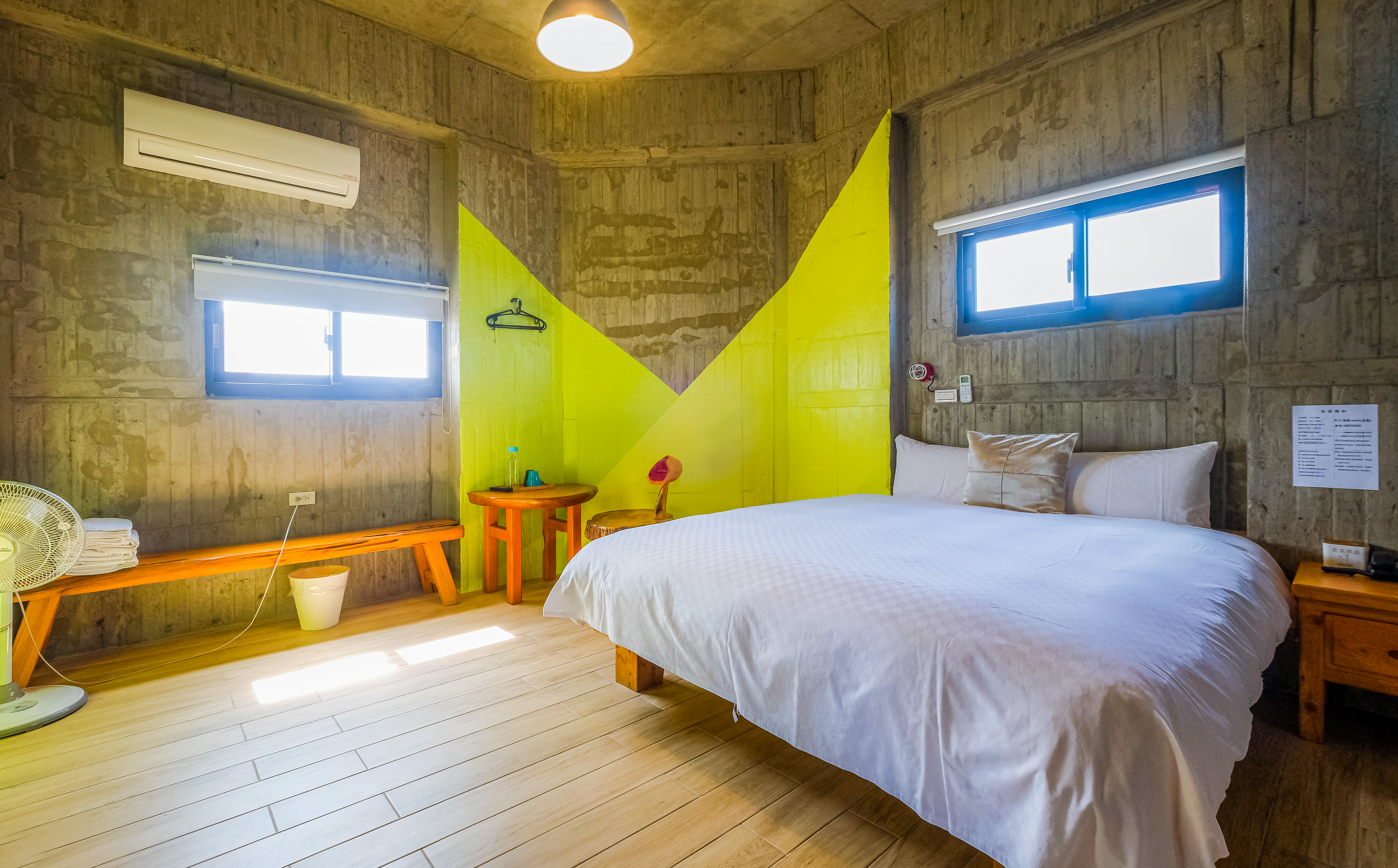 The viewing terrace on the top level affords grand views both toward the sea and toward Dapeng Bay, numerous fish-farm ponds before the bay and the lofty line of north-south southern mountains beyond. There are also commodious covered decks on the second and third level, also looking out toward the bay. Rather than the rustic wood items seen elsewhere in the building, the furniture items here generally have more refined contours.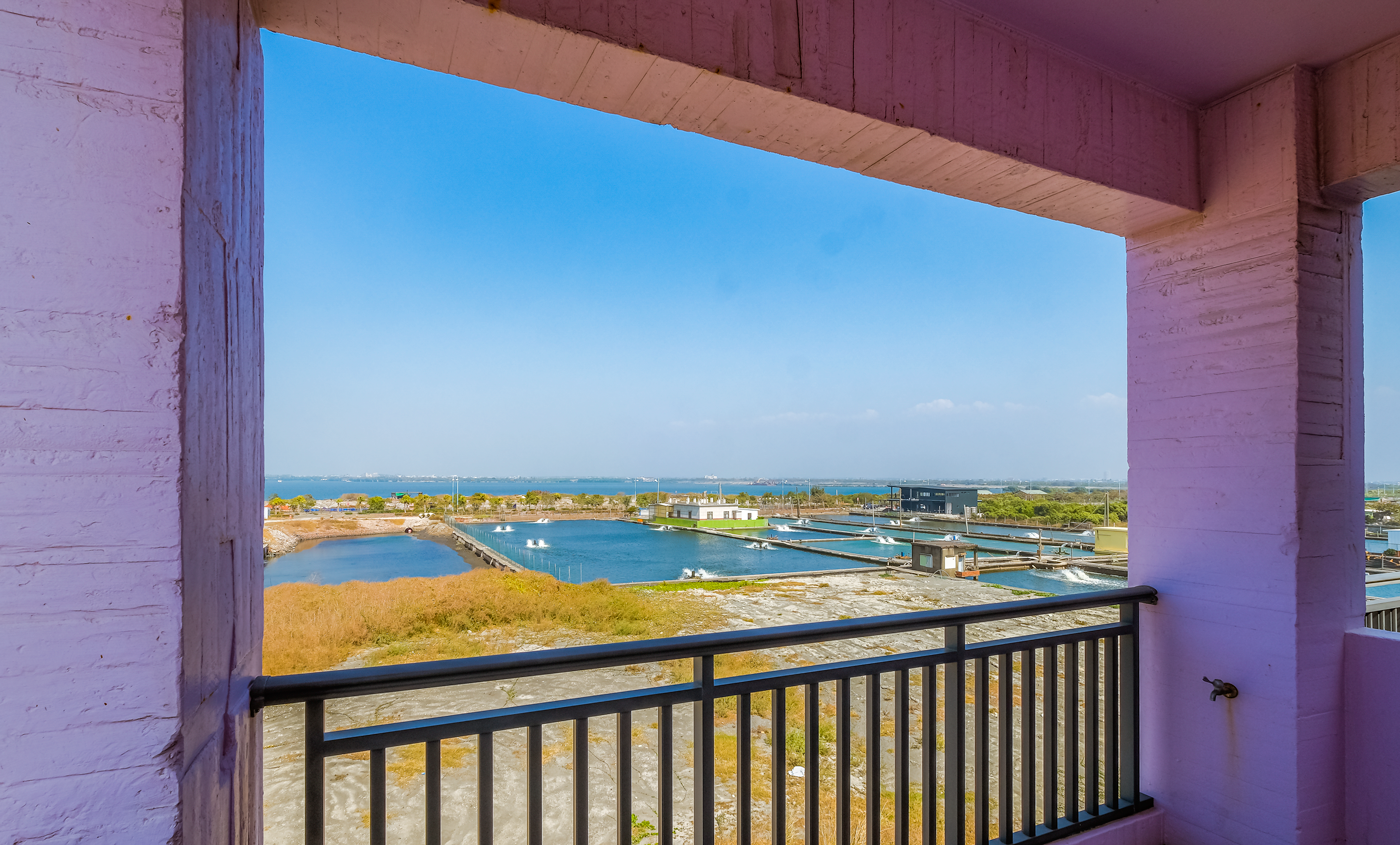 On the first floor are such public guest-use facilities as a water dispenser and large refrigerator. Washing-machine facilities are also available (ask staff first).
Isvara Inn
(自在旅店)
Tel: (08) 875-3999, 0955-750-272
Add: No. 190, Nanping Rd., Nanping Borough, Donggang Township, Pingtung County
(屏東縣東港鎮南平里南平路190號)
Website: www.isvara-inn.com (Chinese)
Facebook: www.facebook.com/isvara.inn.hotel
Places of Interest Nearby
Dapeng Bay is southwest Taiwan's largest lagoon, totaling 532ha, home to the island's southernmost mangrove forest. Now a protected eco-area, during the 1895~1945 colonial reign of the Japanese it was used as a military seaplane base – various facilities remain, such as fortified control towers and a restored Baroque-style staff building – and for decades after was used for oyster production.
On the north side is The PenBay National Leisure Zone, where a wide range of both water- and land-based activities is offered, from kayaking, canoeing, windsurfing, pedal-boating, and rowboating to bicycling and even go-karting.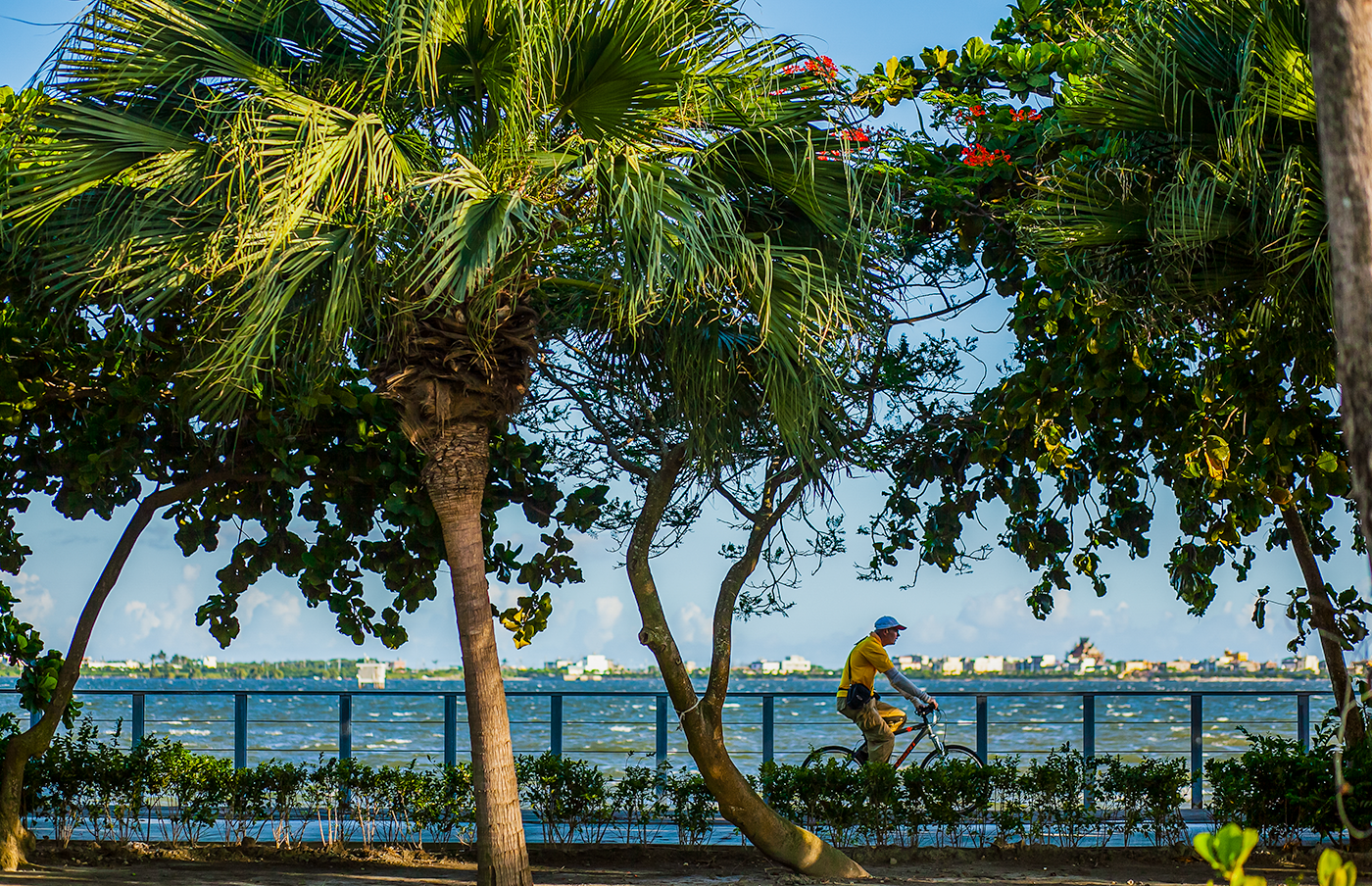 The breeze-swept, wave-lapped Maritime Building Café is right out in the middle of the lagoon. Reached by a long, thin pedestrian-use causeway from the PenBay area, it is within a large dedicated-built faux Spanish church complete with vaulted ceilings and tall, narrow church-style windows.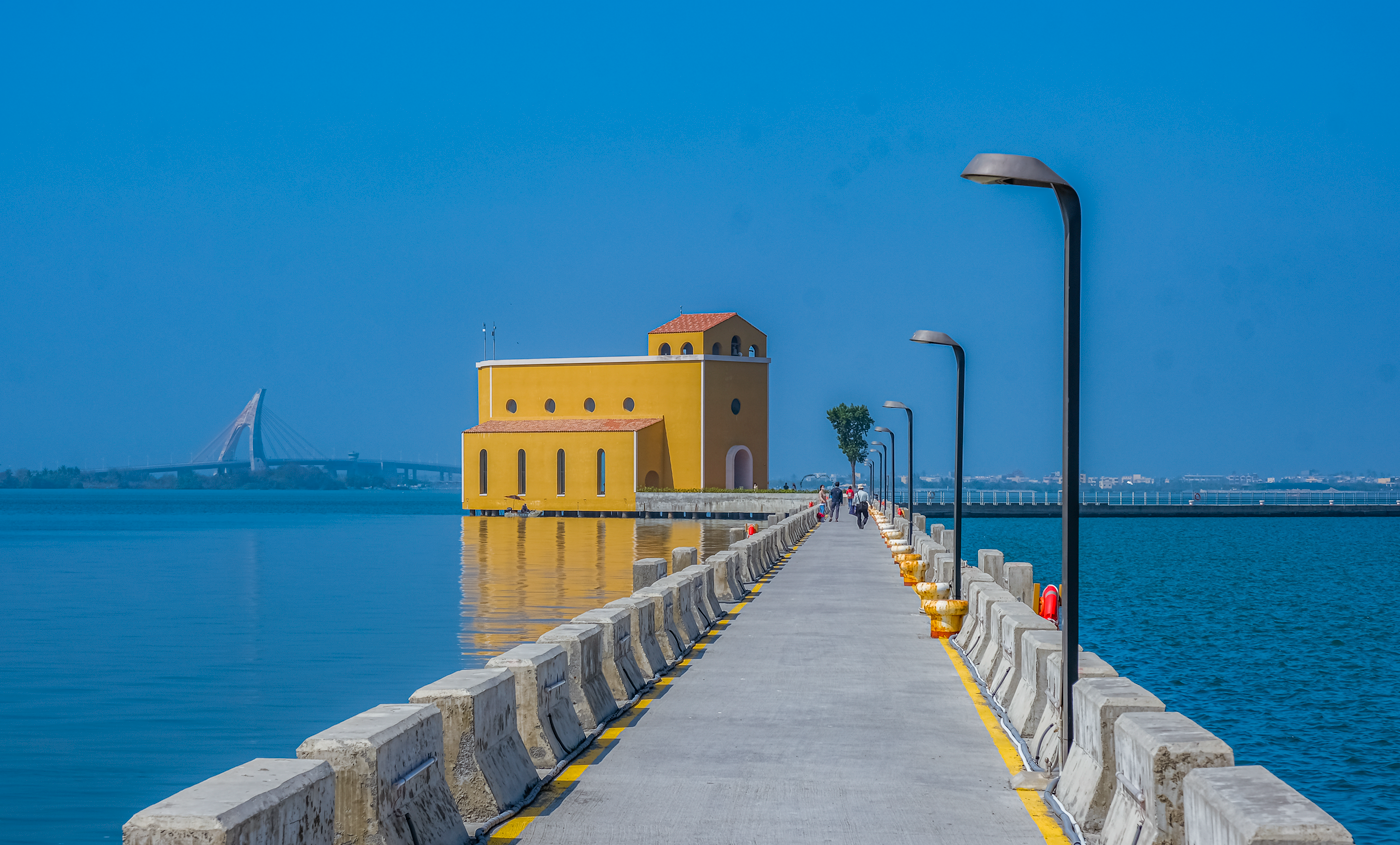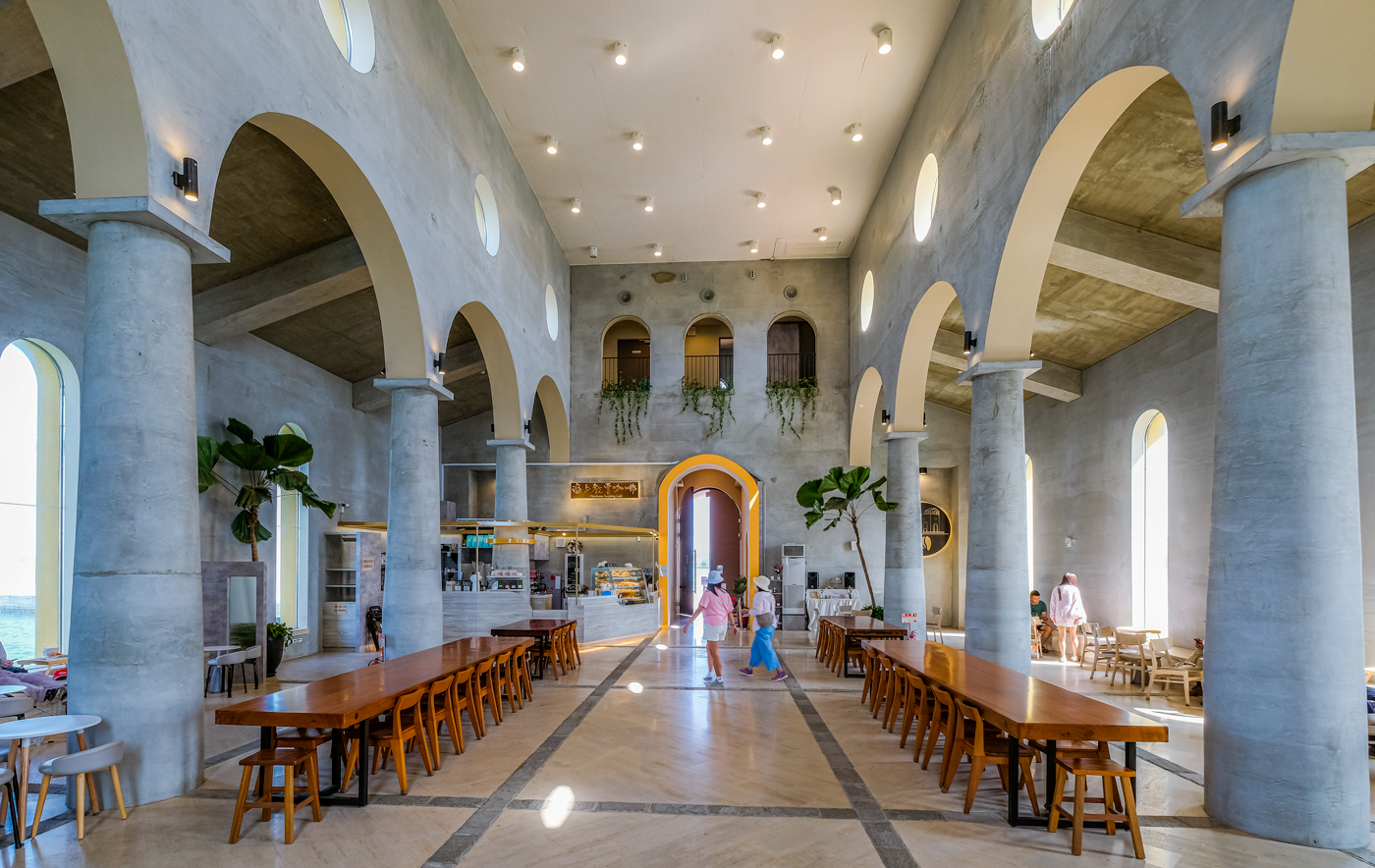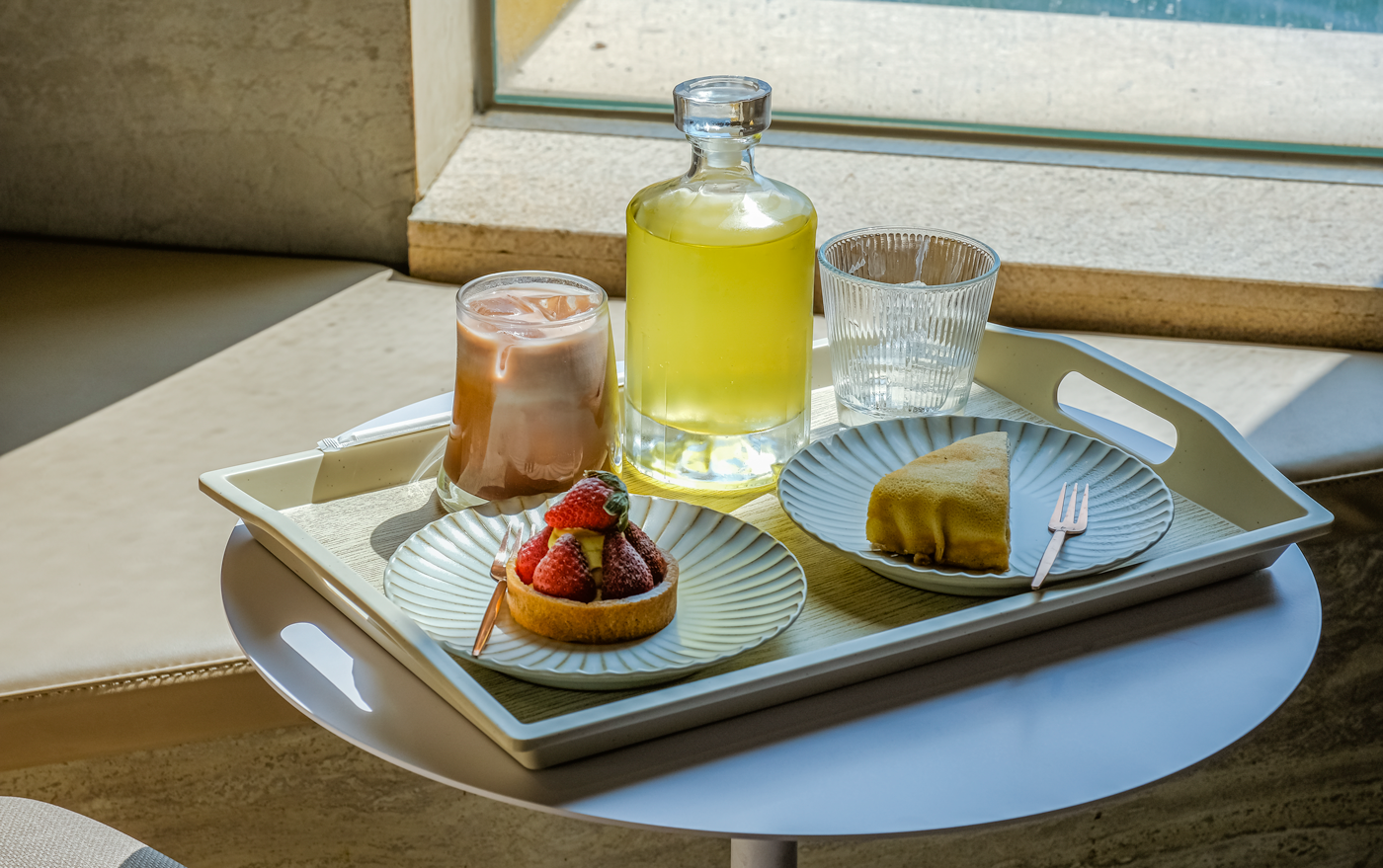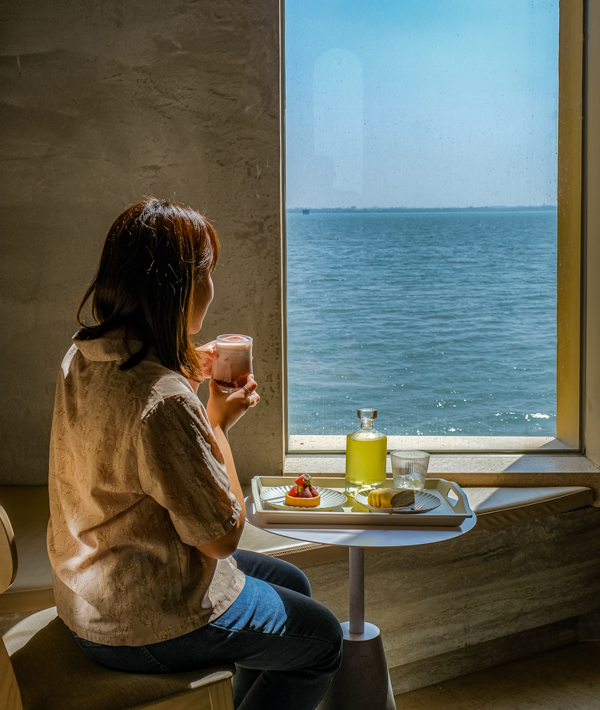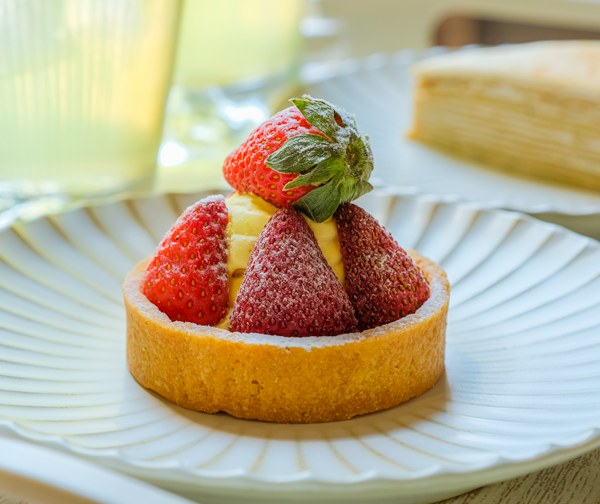 The sizeable Bayside Wharf area is on the lagoon's south side. Sightseeing boats launch from here (some offer oyster roasts on tours), and there are also small sailboat and canoe rentals. If all you're interested in is the landlubber views, two large cafés with alfresco umbrella-shade seating await.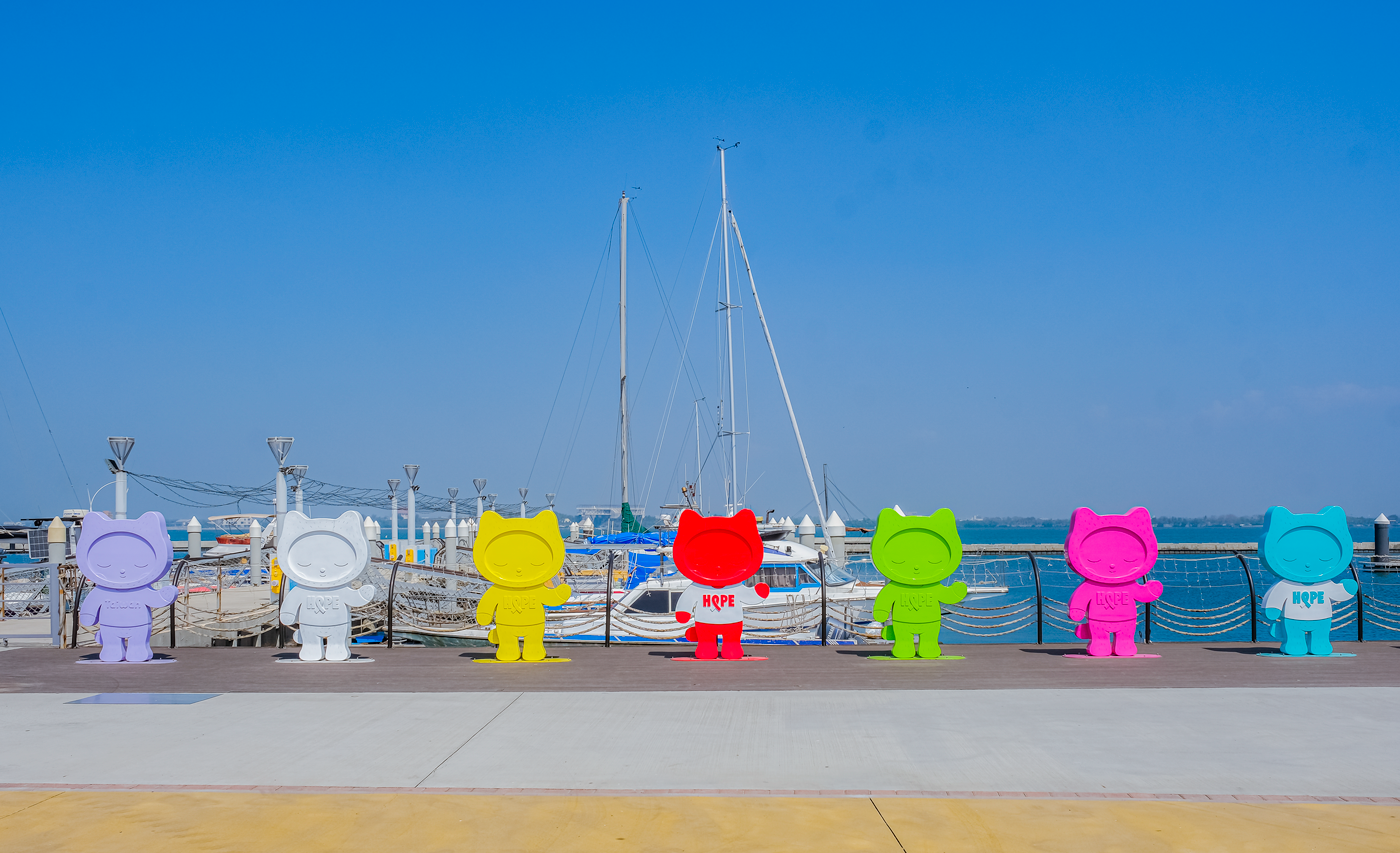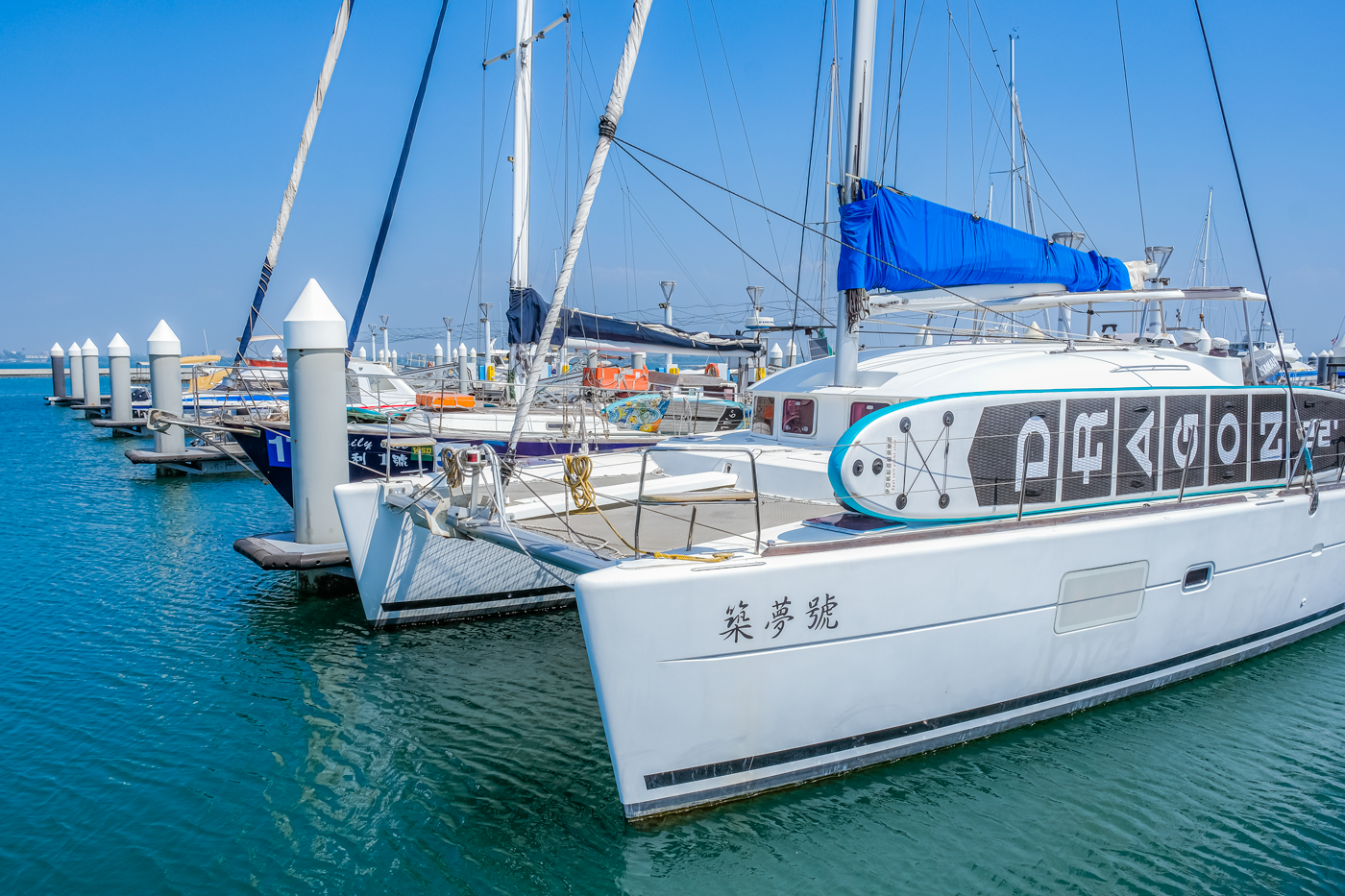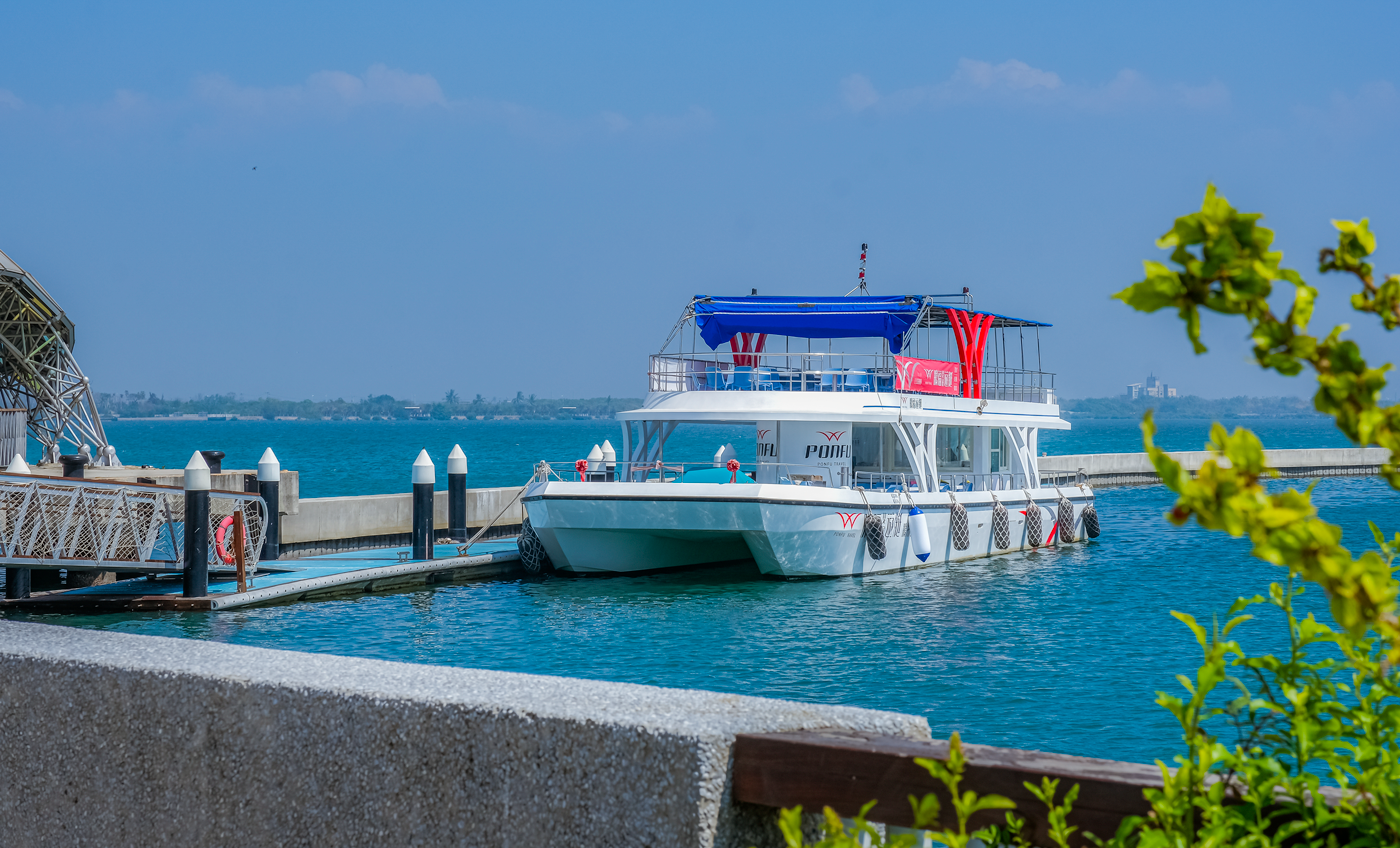 The mangrove-dense 6.5ha Qifeng Wetlands are just off the lagoon's southeast corner. The fish farms central to local economic life formerly resulted in heavy pollution and silting in the bay. Numerous ponds have now been converted into wetlands, purifying water from working farms and wastewater from surrounding communities before entering the bay. Boardwalk pathways dotted by lookouts stretch along the water's edge and right across one pond, and there are steady sightings of the White Wagtail, Common Moorhen, and other avian beauties.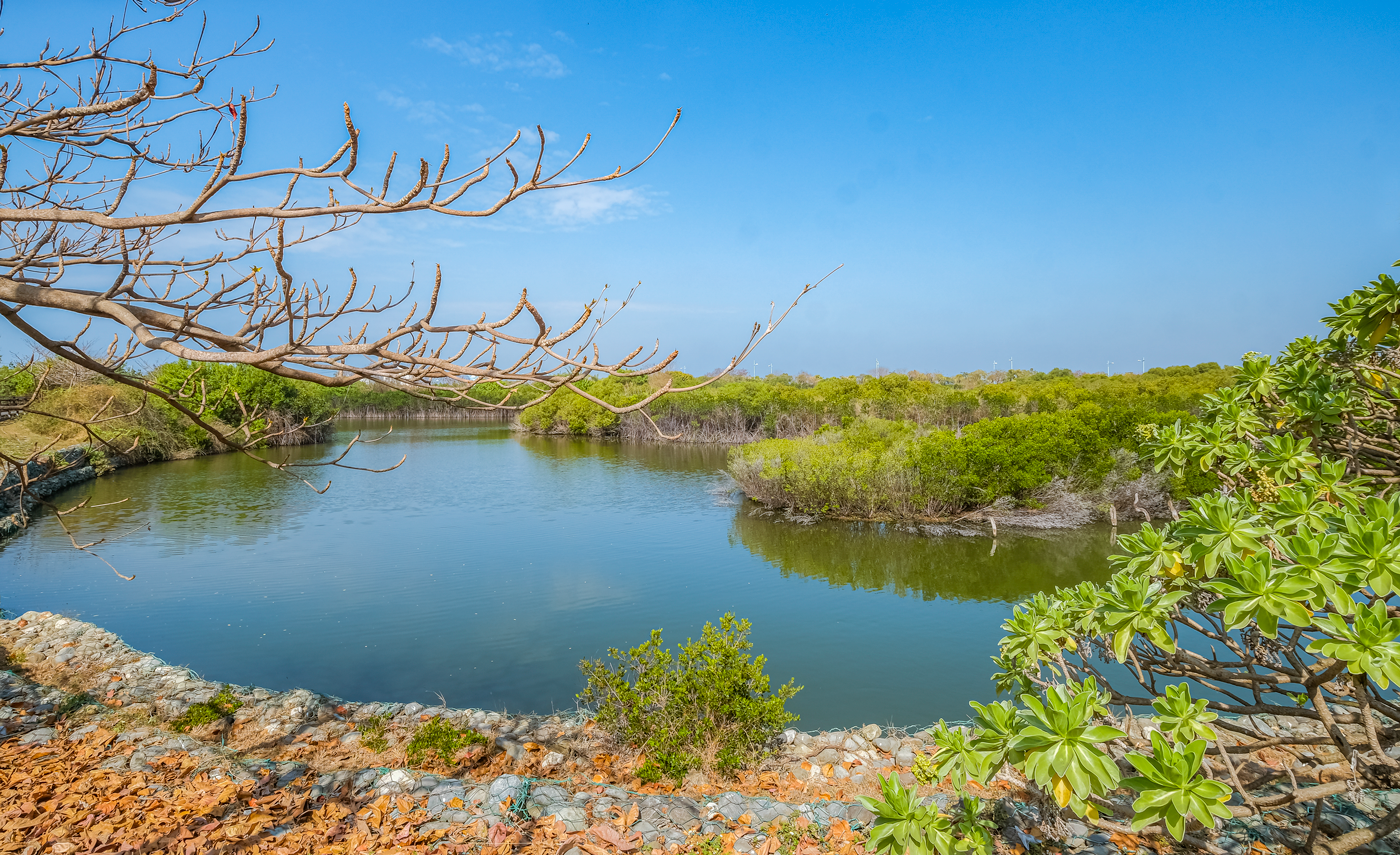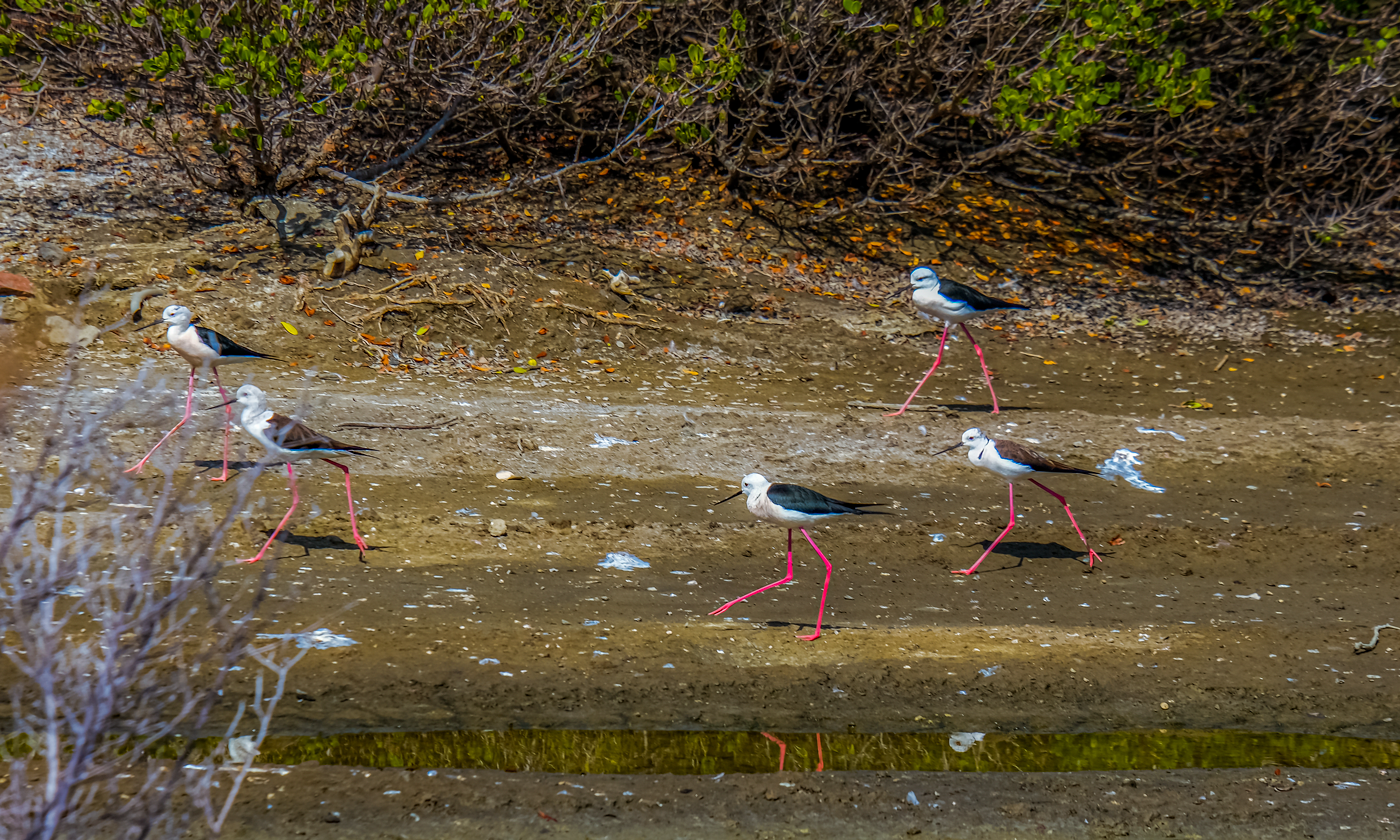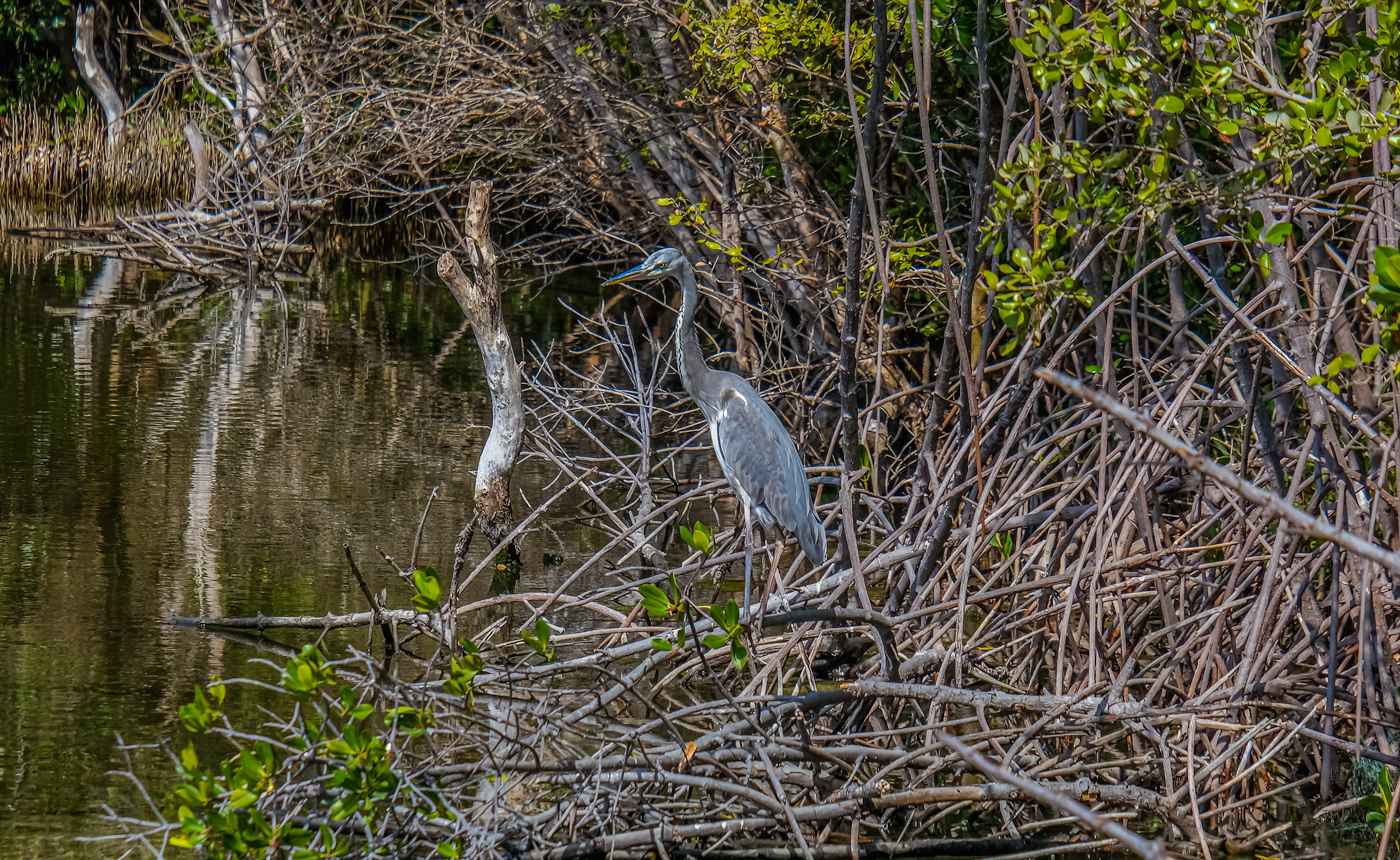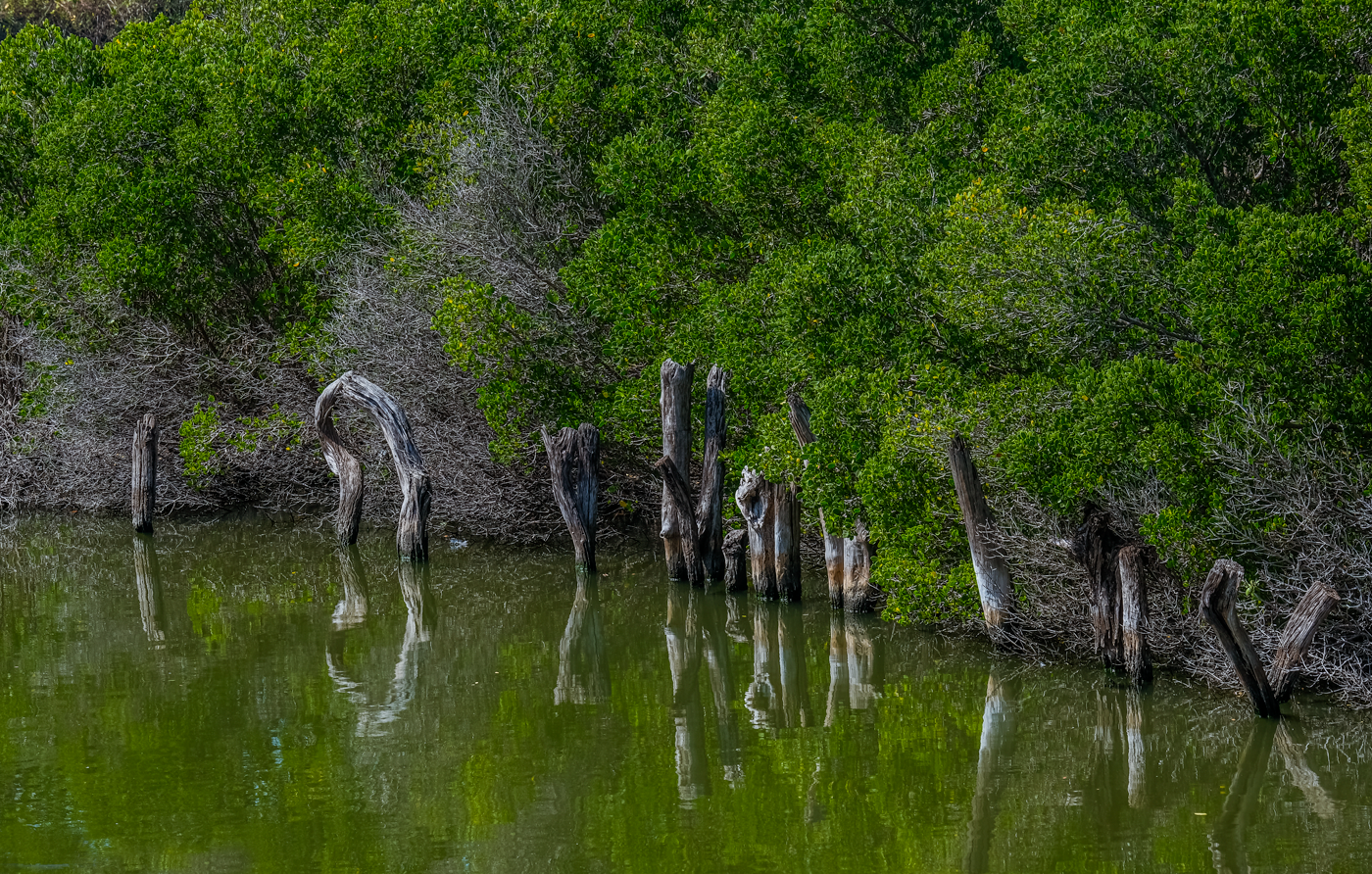 The photo-perfect Dapeng Bay Bridge leaps like a rainbow across the narrow Dapeng Bay mouth. Resembling a sail, this is a single-column, cable-stayed bridge – and Taiwan's sole drawbridge, accommodating large craft entering/exiting the bay. Great camera captures with the sizzling-red/orange setting sun behind are enjoyed from the PenBay zone.
The quiet, sun-drenched Dapeng Bay Bikeway is a wide, paved 11.9km bike/pedestrian path that takes you all the way around the lagoon. It is generally flat, save for your "flight" across the Dapeng Bay Bridge. Marvelous for birding, at times you are right beside the wide lagoon, and at times you sail through mangrove forest and other treed areas. The loop is part of the "Pingtung Rainbow Bicycle Network," over 460km long.
Pingtung Blue Fin Tuna Cultural Festival
This Donggang town festival celebrates the April~June bluefin tuna season. Experience unbeatably fresh melt-in-your-mouth sashimi as well as tuna culinary gems prepared in many other ways. Donggang is also renowned for high-quality sakura prawns and oil fish roe. Learn about its marine catch and fishing techniques at the Donggang Fishery Museum, near the harborside Donggang Huaqiao Seafood Market.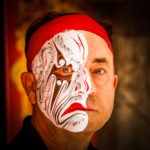 A Canadian, Rick has been resident in Taiwan almost continually since 1988. His book, article, and other writings, on Asian and North American destinations and subjects—encompassing travel, culture, history, business/economics—have been published widely overseas and in Taiwan. He has worked with National Geographic, Michelin, APA Insight Guides, and other Western groups internationally, and with many local publishers and central/city/county government bodies in Taiwan. Rick also handles a wide range of editorial and translation (from Mandarin Chinese) projects.