Are you interested in taking advantage of Taipei's extensive YouBike system, but don't know where to begin? If you've been in downtown Taipei for more than an hour, you'll surely have seen cyclists casually pedaling by on chic, Giant-manufactured yellow–and–orange bikes. In this article we've mapped out a simple beginner's route that takes in some of the best scenery, culture, and eating options this metropolis has to offer, connecting great parks, temples, and museums around MRT Yuanshan Station, the riverside parks along the Keelung River, and the area around MRT Songshan Station, including Ciyou Temple and Raohe Street Night Market.
Text: Nick Kembel   Photos: Vision
It takes no more than an hour to cycle this Yuanshan-Songshan route. But if you factor in the stops we recommend here, you could easily make this into a pleasant half-day or even full-day trip. As a half-day trip, we recommend starting in the afternoon so that you can enjoy the sunset from the Rainbow Bridge and then eat at Raohe Street Night Market. You also want to avoid doing this trip on a Monday, when several of the en route attractions are closed.
Arriving at MRT Yuanshan Station, you can grab a bicycle from the YouBike rental station about 50 meters down Kulun Street from Exit 2. Start your tour by visiting two of Taipei's most interesting temples, which happen to be right next to each other. To get to the Taipei Confucius Temple, follow Kulun Street and turn right when you reach Dalong Street; the entrance is on the right. This temple is unlike the average Taiwanese temple in that it features a simple, uncluttered design. Neighboring Bao'an Temple is a classic example of traditional Chinese temple architecture, showcasing exquisite craftsmanship in the intricate details displayed on every surface.
Tip: You might consider returning your bike at a YouBike station nearby if you plan to spend any significant period of time at a place of interest. This way you can save a little bit of money, because the first 30 minutes of a YouBike rental are free. But remember that you are only allowed to rent another bike after 15 minutes have passed since you returned the first bike.
Youbike station
Yuanshan Park Area
East of MRT Yuanshan Station lie three large parks worthy of exploration, together referred to as Taipei Expo Park since they (along with one other adjacent park) served as venue for the 2010 Taipei International Flora Exposition. Many of the flower gardens and buildings created for the expo remain, and can still be enjoyed.
Right beside the metro station is the Yuanshan Park Area. If you are visiting on the weekend, you can start by perusing local agricultural produce and specialty goods at the open-air farmers' market (Sat/Sun 10am-6pm) set up next to the EXPO Dome.
There you can also visit Maji Maji (also known as Maji2 or Maji Square), which in recent times has become one of Taipei's hippest hangouts. The airy covered square includes an upscale grocery (Maji Food & Deli; daily 11am-9:30pm), a bagel shop, an "international food street" (Mon-Thu 11:30am-8:30pm; Fri 11:30am-9:30pm; weekends/holidays 10:30am-9:30pm), featuring French, Mexican, Indian, Korean, Japanese, Thai and, of course, Taiwanese snack foods, a merry-go-round (running weekend afternoons only), the Triangle nightclub, a craft beer shop, a creative market (Mon-Thu 2pm-9pm; Fri 2pm-10pm; Sat/holidays noon-10pm; Sun noon-9pm), and restaurant-pubs (serving English, Argentinean, and indigenous Taiwanese foods).
Fine Arts Park Area
Continuing beyond Maji Maji, you'll pass the Pavilion of New Fashion, also called the FE EcoARK, an imposing structure constructed of bamboo and PET bottles. Regular exhibitions are held in the building, which is naturally lit and air-conditioned. Crossing Zhongshan North Road will then take you into the Fine Arts Park Area. Head left to visit the Taipei Fine Arts Museum (admission NT$30, Tue-Fri 9:30am-5:30pm; weekends/holidays 9:30am-8:30pm; free admission after 5pm Sat), one of the city's best museums. Beside its entrance area you'll also find the Taipei Story House (NT$50; Tue-Sun 10am-5pm, closed Mon.), a restored British Tudor-style mansion in which various exhibits on "the Taipei story" are staged.
In the Fine Arts Park Area there's also a free indigenous-theme museum called the Indigenous Cultural Center, flower displays, and ponds. To complete your tour of Taipei Expo Park, cycle through the fairytale-like Floral Tunnel and over the eco-friendly Solar Bridge, then cross Xinsheng North Road to reach the third section, the Xinsheng Park Area. Here you'll encounter wide-open spaces, more flower displays, a botanical garden, and the Pavilion of Dreams, home to a café that is a fine spot to stop for a drink.
Lin An Tai Historical House & Museum
North of the Pavilion of Dreams, cross Binjiang Street to reach the Lin An Tai Historical House & Museum (free admission, Tue-Sun 9am to 5pm, closed Mon), a gorgeously restored traditional south Fujian courtyard-style residence. If the complex seems oddly situated, that's because decades ago it was saved from destruction in its original location on Siwei Road, and rebuilt here.
Dajia Riverside Park
Next, follow Lane 5 beside the complex to reach the Lin An Tai Evacuation Gate (No. 10 Water Gate), through which you can access Dajia Riverside Park. This lovely green expanse on the southern bank of the Keelung River between Zhongshan and Dazhi bridges is renowned as the venue for the annual Spring Wave Music and Art Festival and Taipei's Dragon Boat Festival races. If lucky, you'll get to see dragon-boat paddlers practicing near Dazhi Bridge.
This park also features a 75-meter-high water fountain which, when running, is a sight to behold, with the iconic Grand Hotel in the background across the river. Along the river, moving east, south, and then east again, Dajia connects to Yingfeng and then Guanshan riverside parks. The sheer size of the open green spaces, created in part to give floodwaters a place to go, almost makes you forget you are in the middle of Taipei, except for the impressive wall of buildings of the Dazhi and Neihu areas bordering the opposite bank. Keep an eye out for the 70-meter-high Ferris wheel across the way, atop Miramar Entertainment Park. The loveliest stretch of river here spans the border of the Dajia and Yingfeng parks, where the bicycle path is right beside the river.
Rainbow Bridge
The path is flat for most of this journey, so you'll barely break into a sweat before reaching the Rainbow Bridge and nearby Raohe Night Street Market, close to MRT Songshan Station. Pedestrian-only Rainbow Bridge is not in fact rainbow-colored; it is red, featuring a steel arch that is likened to the shape of a dragon leaping the river. This is a pretty spot to watch the sunset, and couples might have trouble resisting the temptation to take a romantic selfie beside the large steel sculpture of the word "LOVE" by the riverside path, with the illuminated bridge in the background.
It's now time to return your bike and reward yourself for your cycling effort by gorging on local delicacies at Raohe Street Tourist Night Market, which is a two-minute walk down Lane 221 from Rainbow Bridge. The nearest YouBike station is on the eastbound section of Civic Boulevard just south of Songshan Railway Station, about two blocks away.
Songshan Ciyou Temple
Before entering the 600-meter-long street in which the market is set up in the evening, you'll want to first pop into Songshan Ciyou Temple, Taipei's most renowned temple devoted to Mazu, Goddess of the Sea. The premises feature over a hundred deity statues, spread over six floors, with the ones at the top being the most impressive. The temple was recently restored, with a colorful new frieze added to the sides and back of the main Mazu shrine on the first floor. Rainbow Bridge, mentioned above, offers an interesting view of the back of the temple.
Raohe Street Tourist Night Market
This night market is one of Taipei's most famous, and many visitors say that it feels more authentic and less touristy than some of the bigger ones. The market's most famous stall, evidenced by the long lineup even before the rest of the market really gets going, is Fuzhou Shizu Black Pepper Buns, right at the east-end entrance near the temple. At the center, another popular choice is Chen Dong Ribs Stewed in Medicinal Herbs. The best time to visit Raohe is just after sunset, before it gets too crowded. Then, with your legs sore and belly full, it's only a two-minute walk to exit 1, 2, or 5 of MRT Songshan Station.
Renting a YouBike
Find the nearest YouBike rental station at taipei.youbike.com.tw/en/. Use your EasyCard to register at the station kiosk; you'll need a local phone number for validation. You can also use an IC credit card. Swipe your card at the terminal beside an available bicycle and slide the bicycle out. The first 30 minutes are free, then it is NT$10 per hour up to four hours, NT$20 per hour from four to eight hours, and NT$40 beyond this. Return the bike at any station, swiping your card again.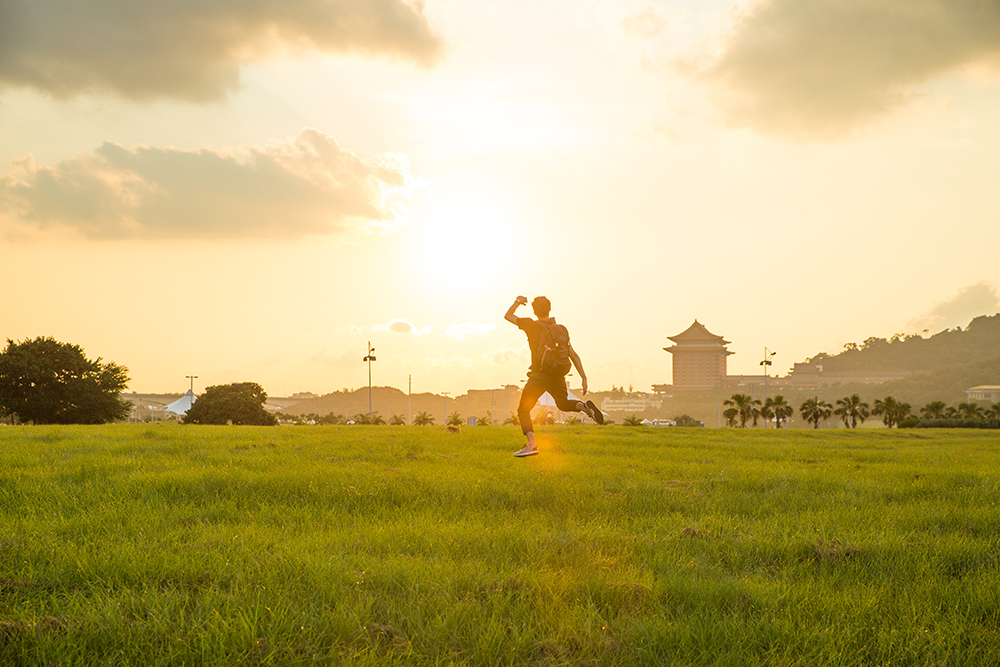 If you want to go on a guided Taipei bike tour, check out:
www.taipeibiketours.com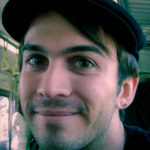 Kembel is passionate about tea, spending time with his kids, and all things travel. He has been to nearly 50 countries but called Taiwan home for the last decade. In 2011 he authored Taiwan in the Eyes of a Foreigner.