In this article we introduce some of the latest Taipei sweet treats trends by visiting confectioners and patisseries that are not only perfecting but also reinventing traditional Taiwanese desserts, with results that may appeal to Asian and Western palates alike. These treats feature traditional local ingredients that embody Taiwan's culinary landscape, adapted for a generation of sweet–treat lovers seeking to uncover newfangled taste experiences.
Text: Nick Kembel, Photos: Maggie Song
In my country, Canada, typical desserts are dense, creamy, buttery, often chocolaty, and most importantly, extremely sweet. Traditional Taiwanese desserts often strike me as being too healthy and not sweet enough to qualify as desserts, with ingredients that most Westerners would not regard as belonging to the category, such as beans, tofu, sesame seeds, sweet potato, and taro. There is also a textural preference in Taiwan for all things chewy-squishy, or "QQ."
One exception to this low-sweetness standard seems to be shaved ice, a refreshing confection with ice doused in such goodies as brown-sugar syrup. Traditional shaved-ice shops dish up icy mounds of goodness with your choice of chewy accompaniments, but nowadays, fruit concoctions with sweetened condensed milk have also become enormously popular, with Taiwan-grown mango being the go-to choice in summer.
When it comes to cakes and pastries, the ones you can see displayed in café and bakery windows in ritzy shopping districts tend to be showy, with great effort expended on making them look as beautiful and photogenic as possible. But if you are used to Western-style cakes with sugary icing and moist, creamy fillings, you may be surprised when you bite into a Taiwanese cake and find layers of such tasties as adzuki-bean paste and mochi.
Whatever your preference, there's no denying that most Taiwanese desserts are healthier than their Western counterparts, and with less sugar, you can actually better savor the natural flavors of the ingredients. Many Taiwanese desserts have really grown on me, and I find that the longer I live here, the more I am losing my sweet tooth.
Taipei Sweet Treats: Living Green
If you are like me and your dessert taste buds lie somewhere between East and West, I would strongly recommend a visit to Living Green. With its signature fruit tarts and sundaes, this café, located in Da'an District not far from MRT Daan Station, has managed to create a line of desserts that appeals to both the local demand for an aesthetically impressive confection and a Westerner's desire for something rich, creamy, and sweet.
Designer Sebastian Wu and Stanley Chen, the chef at Living Green, had always dreamed of opening their own café. After they gutted a street-level apartment, Wu redesigned the space with an eye to creating a unique mix of old Western and Taiwanese culture. Antique tables and decorations imported from Europe give it an old-time feel which Wu asserts "brings out deep, warm memories from the heart," while ferns protruding from the walls and an open-air garden at the back create an outdoorsy environment. For a sentimental touch, the space features antique suitcases that the grandfather of the two brothers used to transport his only possessions when he fled from mainland China to Taiwan in the late 1940s at the end of the Chinese Civil War.
"We were born near Sun Moon Lake, and in this space we try to incorporate the greenery of central Taiwan in an urban space that is both comfortable and eco-friendly." Wu explains. The café's menu showcases local, healthful Taiwanese ingredients, mostly sourced from the Sun Moon Lake region, some even coming from the farms of relatives. "We wanted to incorporate the flavors that we have been familiar with since we were kids, and to provide a space where people can make a connection between plants and the healthful nature of food. These are the flavors of Taiwan."
Personally, I've tried countless Taiwanese fruit-topped cakes that I can only describe as disappointing, but the fruit tarts at Living Green are anything but. Only seasonal fruits are used; so no matter what you order, it will be at its freshest. If you visit in spring-summer, you can expect honeydew, peach, mango, grape, and lychee, while in fall and winter you can look forward to blueberry, pomelo, grapefruit, and strawberry.
I first sampled the mango tart, which comes with a buttery base, mango-flavored whipped cream, blueberries around the rim, and fresh mango chunks topped with lime zest. You simply can't go wrong with mango. The lychee tart, which features a pyramid of whole lychees garnished with dried rose flakes atop a thick, crumbly base, offers a perfect balance between the dryness of the crust and the lychee juiciness in every bite. My personal favorite was the grape tart, which has a cheesecake-like interior and is drizzled in mouthwatering Sun Moon Lake honey.
The tarts are visually graceful, and so simple in their composition that the main purpose of all the other ingredients seems to be to bring out or accentuate the deliciousness of the fruits themselves. They are texturally balanced, and sweet without being excessively so. You'll want to take pictures, but your mouth will not be left out of the fun. An equal amount of effort is put into the sundaes; the mango ice cream used in the one I ordered was to die for.
When the café first opened, the team catered mainly to women, who they thought would be most interested in their aesthetically graceful desserts. However, they soon noticed that their patron base was primarily made up of elderly people, families, and students from the many nearby schools. Customers enjoyed the green atmosphere, but also the fact that, besides swooning over a fancy dessert, they could also sip quality Taiwanese teas and dine on simple, street vendor-style meals.
The menu features Sun Moon Lake's famed Red Jade black tea, as well as handmade, sun-dried flour noodles from the Douliu area in Yunlin County that are colored with natural dyes made of beetroot and Chinese mesona (normally used to make a popular treat called "grass jelly"). The noodles that I tried were seasoned with cumin and fried in sesame oil.
Other desserts worth mentioning are the black tea tiramisu with local Peacock cookies, a brand that Taiwanese fondly recall from their childhood, a ganache tart that includes layers of chocolate, caramel, and salted duck-egg yolk, indigenous-tribe millet wine shaved ice, dragon fruit smoothies, and Oriental Beauty tea ice cream. The menu itself is a masterpiece of design, with sections describing the origin of the ingredients used, including the various spices and herbs, and the eco-friendly practices used in producing them.
Living Green (貳房苑)
Add: No. 14, Lane 23, Rui'an St., Da'an District, Taipei City
(台北市大安區瑞安街23巷14號)
Tel: (02) 2755-3039
Website: www.2twgreenlife.com (Chinese)
Taipei Sweet Treats: 

BinGirl

For a unique and visually stunning take on traditional shaved ice, head to BinGirl on the fourth floor of the ATT4FUN building in Xinyi District. The café itself looks something like a fancy, oversized birdcage; you might momentarily think you are sitting in Cinderella's chariot. The stars of the show here are the vibrantly colored, elaborately decorated ice blocks (NT$380), each side 10 inches across. They come in seasonal flavors including mango, lychee, raspberry, and dragon fruit, along with your choice of ice cream. Each block is surrounded by a sea of agar-jelly blobs and topped with an animal-shaped cookie. And as if that weren't enough, each cube's interior is filled with a secret flavor of ice cream. BinGirl also does a puffed pancake in Japanese style that is found nowhere else in Taiwan (NT$340), made and served in a special skillet. Caramel apple is the most popular flavor. And if you just want a regular old flat pancake, why not make it a pearl milk tea one (NT$280)?

BinGirl (冰果甜心)

Add: 4F, No. 12, Songshou Rd., Xinyi District, Taipei City

(台北市信義區松壽路12號4樓)

Tel: (02) 7737-8788

Website: bingirl.weebly.com (Chinese)

Further reading on other sites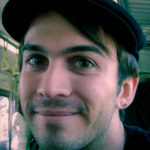 Kembel is passionate about tea, spending time with his kids, and all things travel. He has been to nearly 50 countries but called Taiwan home for the last decade. In 2011 he authored Taiwan in the Eyes of a Foreigner.