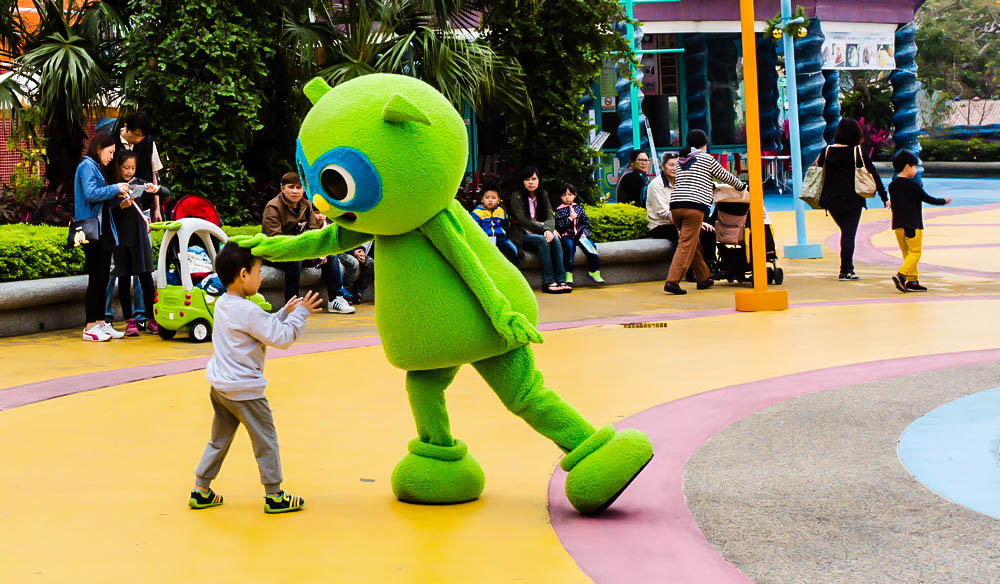 Lihpao Land, a Child-Friendly Theme Park in Central Taiwan
TEXT / NICK KEMBEL
PHOTOS / MAGGIE SONG

If you are looking for a theme park in Taiwan that caters to all your family's leisure and fun activity needs, consider visiting Lihpao Land in Taichung. The park offers everything from facilities for little kiddies to thrill rides and go-kart racing for older kids and those young at heart, a water park for cooling down during the hot months, a mall for shopping sprees, and even a five-star hotel for those who think that just one day in this entertainment park is simply not enough.
Lihpao Land is a comprehensive resort that encompasses a full range of entertainment, recreation, accommodation, dining, and shopping facilities. With a long list of new amenities slated to be made available around the time you are reading this, it is making a strong bid for the title of best theme park in Taiwan.
With nearly 20 theme/amusement parks across Taiwan, one of the highest concentrations in the world, competition is understandably fierce. The parks are engaged in a battle to go ever bigger and higher, adding facilities to a point that many of these dedicated wonderlands are transforming into otherworldly mini-cities. Lihpao Land in Taichung is one.
Other theme parks in Taiwan
Taroko Park
Leofoo Village
Window on China
Leofoo Village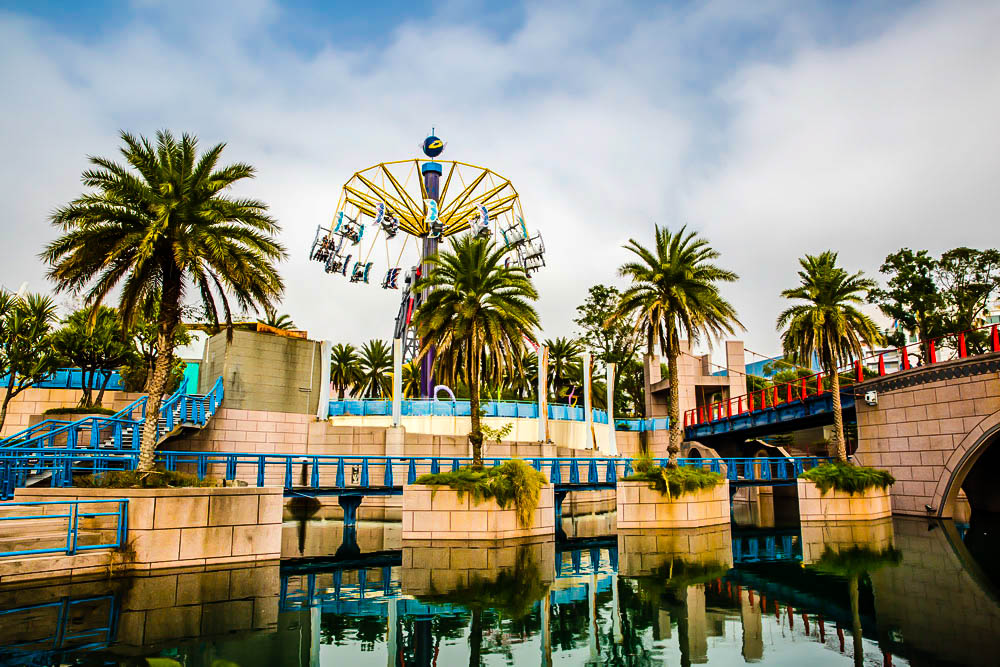 Located in the northern Taichung City district of Houli, Lihpao Land is on land that was originally the site of a ranch owned by the Taiwan Sugar Corporation. Yamay Discovery World, established on the site in 1998, was renamed Lihpao Land in 2012. Today, at 25 hectares and continuously growing, management claims this is the largest "land & water" amusement park in Taiwan. The park also features more child-friendly facilities than many other parks, making it particularly suitable for families with young kids.
Included on the long list of new facilities just opened or soon to be opened are a state-of-the-art go-kart course, a multi-level outlet mall, a highway rest-stop area, and the tallest Ferris wheel in Taiwan. There's no doubt that the already popular resort is about to become one of Taichung's biggest attractions.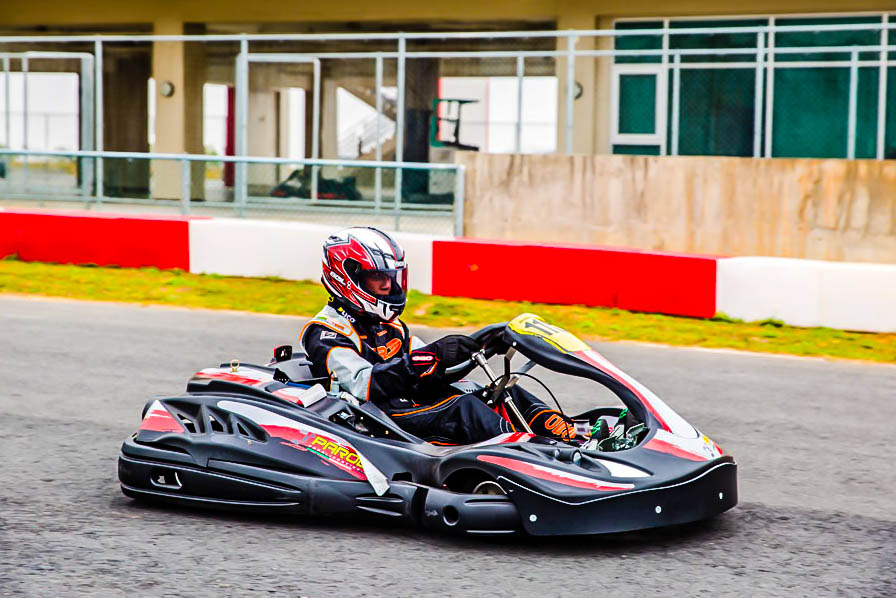 On a recent trip to central Taiwan, after disembarking at the Taiwan High Speed Rail Taichung Station, a few friends and I caught one of the park's dedicated shuttle buses (free), and arrived at the park in just under half an hour. We stopped first at the sparkling new Lihpao International Circuit on the east side of the resort, to have a look. I've been go-karting elsewhere in Taiwan, but not on a track of this size (1.4 kilometers long), practically large enough for actual racecars.
KLOOK: Lihpao Racing Kart Tickets in Taichung
[You can also do go-karting at Dapeng Bay in Pingtung County and at Taroko Park in Kaohsiung.]

Next was the resort proper. We entered Discovery Land, the "land" amusement-park portion (other parts of Lihpao Land are Mala Bay water park, the Room Escape building, Fullon Hotel Lihpao Land, Lihpao Outlet Mall, and Lihpao International Circuit). Discovery Land is divided into three major sections: Exciting Paradise features the more daring rides, and occupies the right half of the park (seen from the entrance), Magic Forest at the center and rear-left includes some moderately less "terrifying" rides, while POPA Kingdom, named after the park's family of cute mascots and catering to younger children, is found to the left. We visited in a counterclockwise direction.
KLOOK: Lihpaoland & Mala Bay Water Park One Day Tour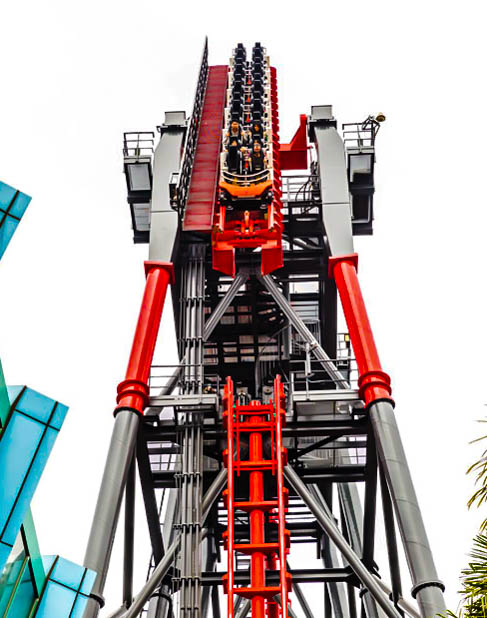 Right off the bat, I went for what looked like the scariest ride in Exciting Paradise: Gravity Max, a "broken rail tilt" roller coaster, unique in the world. I was seated right at the front, and off we zipped for a 100-second white-knuckle ride. The roller coaster ascended, came to a complete stop at the edge of a platform, then tilted forward to a 90-degree angle, hovering while facing downward for several seconds – most of the blood in my body rushed to my face – before connecting to the downward track. We then plummeted, and I had hardly a second to recover from the shock before we entered a 360-degree vertical loop. If interested in forever recalling your bloodcurdling screams and expressions of terror, take home a memory card with a GoPro video clip of yourself during the ride for only NT$200.
Other rides that stood out in Exciting Paradise include the high-speed spinning Sonic Circle, elevated-swing Stinger, and top-spin Galactic Spin. If you want to make a big splash, go for Volcano Adventure in the rear-right corner, a classic log flume.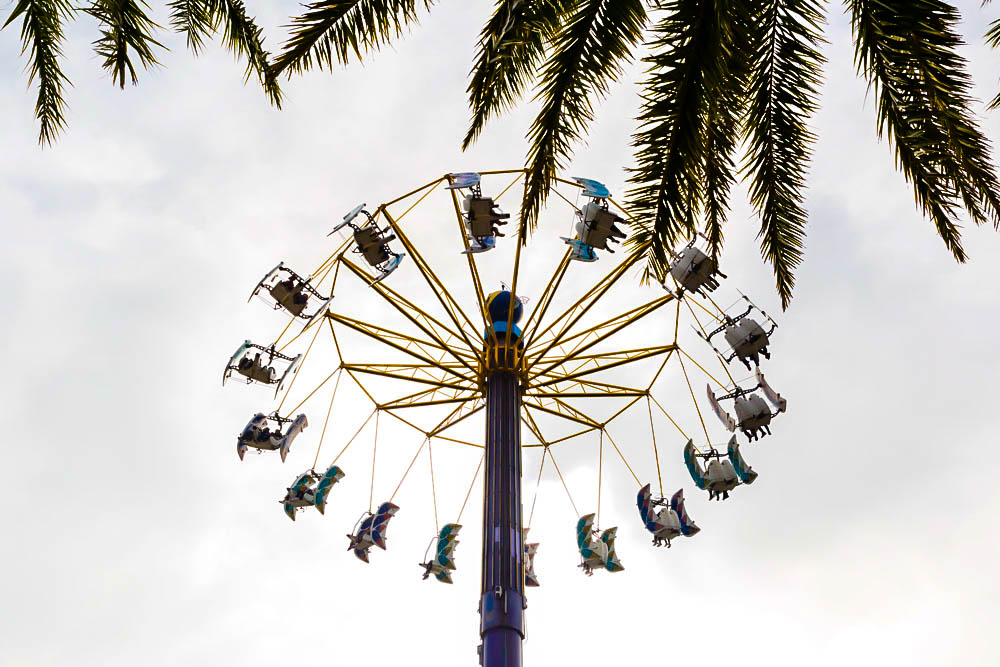 After passing the large Botanical Cactus Garden, we reached Magic Forest, which includes Tango, a ride that gently turns around, simulating the movement of dancing, and Jungle Boating, a wild-river joyride on which you're guaranteed to get wet. Here you'll also find Moon Bay, where there are nightly fireworks and light shows on weekends and holidays at 7 pm.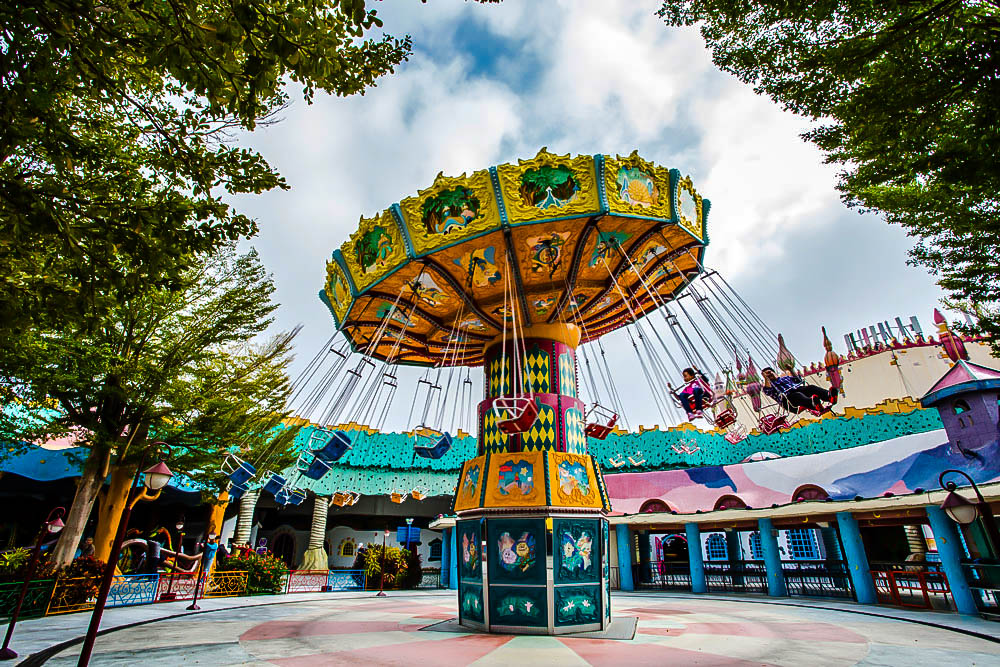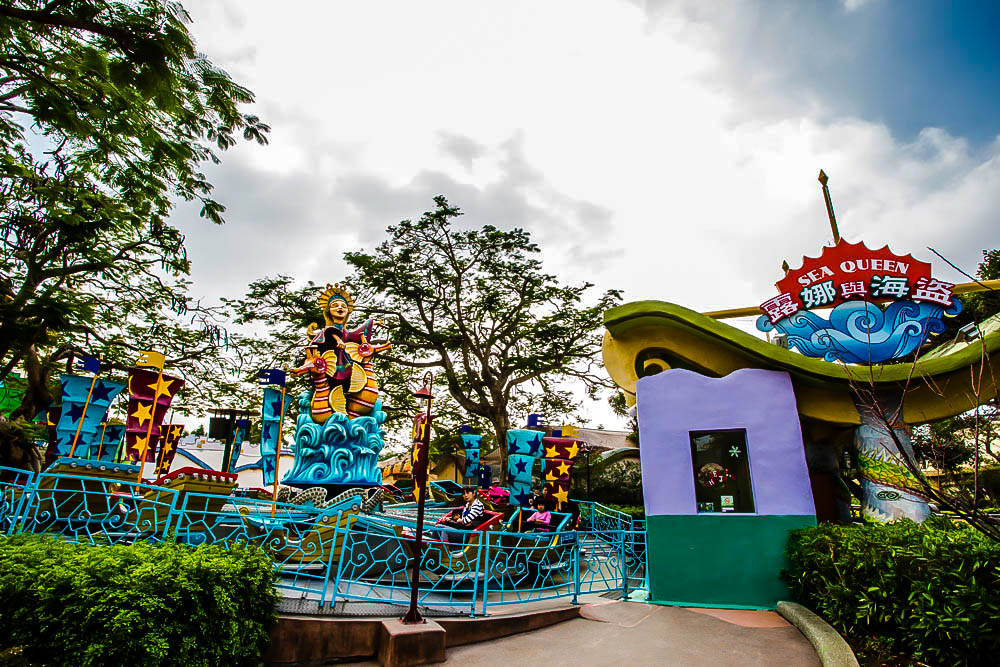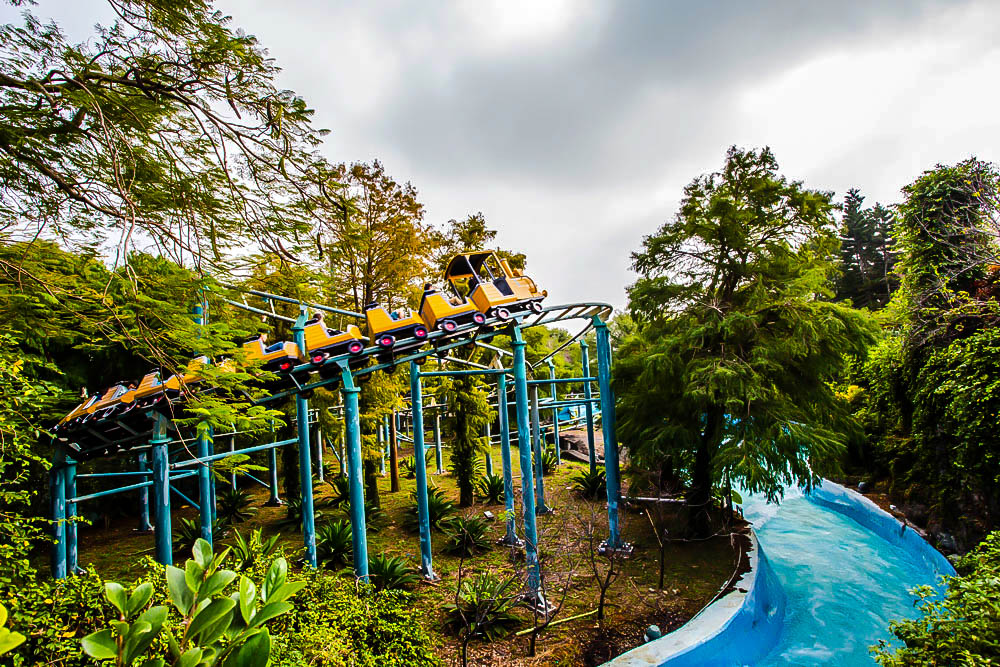 Last but not least, we explored POPA Kingdom, a dedicated young children's area, with playgrounds, "flying cars" that kids can control, merry-go-rounds, swings, a roller coaster, and an interactive animation center. There is a lively parade every day (except Mondays), at 1:30pm on weekdays and 3pm on weekends. Other live performances in the park include a mascot show at 11:30am and a stunt show at 4:30pm, both taking place daily except Mondays at Welcome Avenue in the park's center.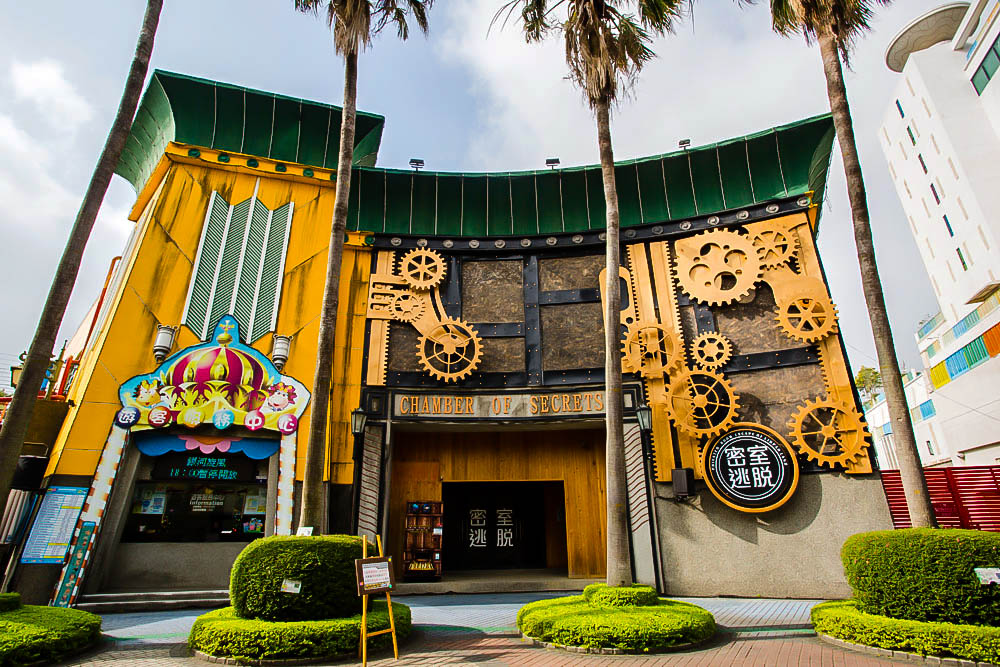 Exiting Discovery Land, we stepped into Room Escape, a virtual-reality room escape complex. There are three themes to choose from, detective work, pirates and the sea, and ancient China, with three different escape rooms for each. Teams of two or more are allotted 60 minutes per theme to put their heads together and solve a variety of riddles and puzzles and, ultimately, crack the code to escape. A costume and setting area is also provided for those much-needed selfies after you finish.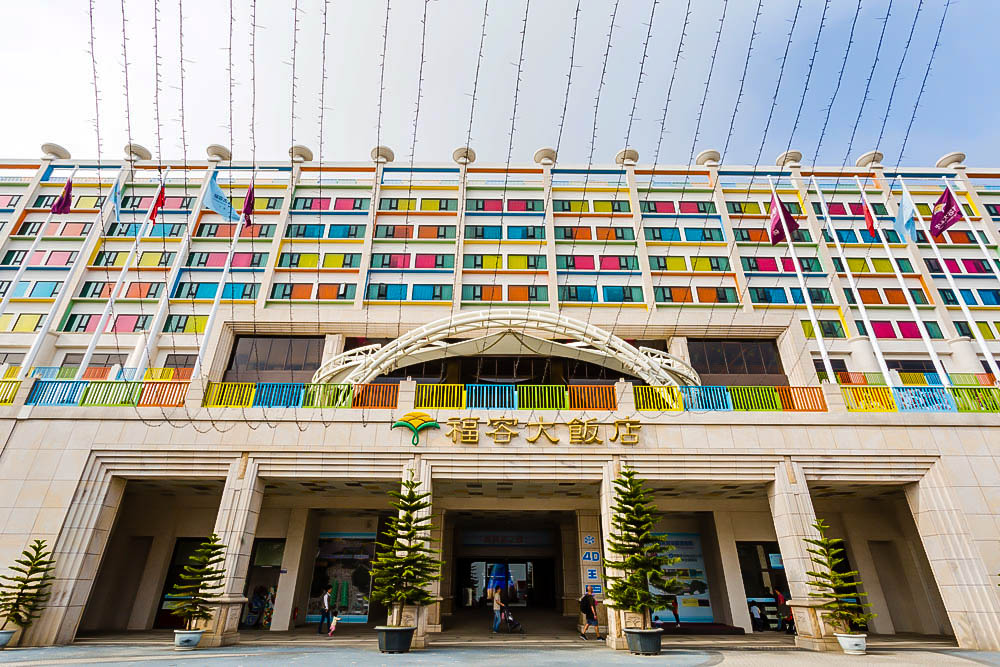 The Lihpao Land central square serves as a brand-theme rest and leisure area, with a tourist information center, shops, eateries, farmers' market, and even a park for pets. It is also the site of Fullon Hotel Lihpao Land, the park's very own five-star hotel. What better way to access the Lihpao Land's numerous facilities than from your own room in this colorful, luxurious resort? The hotel includes a spa, outdoor pool, kids play center, and elegant, spacious rooms, most of which offer expansive views over the park.
Other hotels in Houli District
Hotels in Taichung
On the west side of the central square, we took a stroll through the brand-new Lihpao Outlet Mall, with Sky Dream Ferris Wheel attached. The mall and promenade are modeled on the colorful fishing village of Portofino in northern Italy, famed for its pastel-colored houses facing the sea. Here you'll find over 100 brand-name shops in the two-floor Garden Mall and connected three-floor Grand Mall. The lovely promenade between the two sides of the Garden Mall features five olive trees imported from Italy, one of which is 500 years old.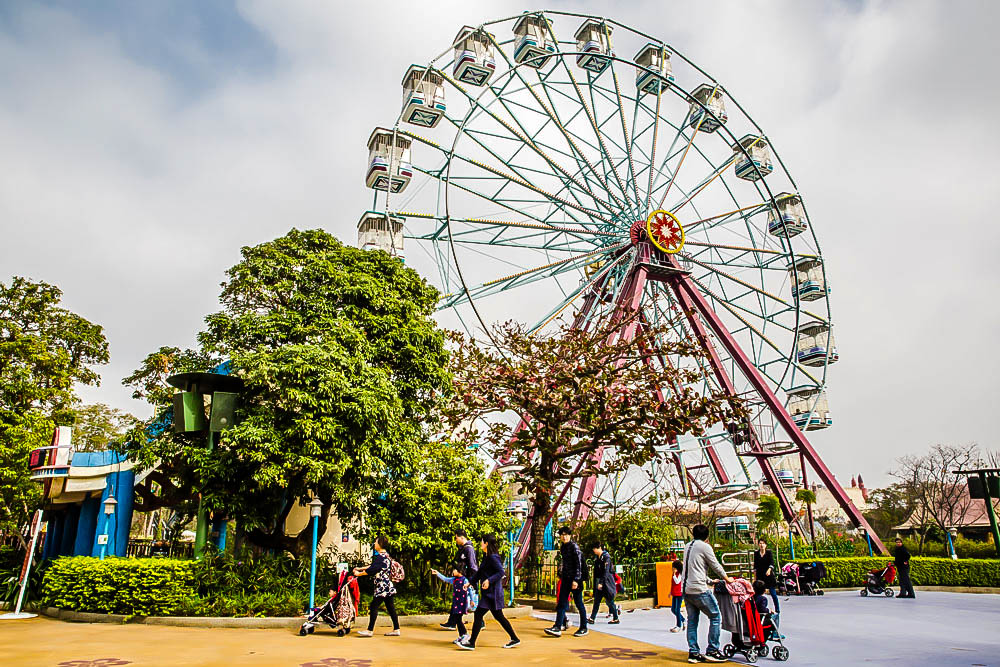 If you want to go for a ride on the 120-meter Sky Dream Ferris Wheel, tallest in Taiwan and second-tallest in Asia, head to the Grand Mall's second floor. The wheel has 60 cars, and takes a full 30 minutes to do a single circuit. It is so tall that there have been (unverified) claims that it can be seen as far away as the city of Hsinchu, two counties away, on a clear day. For Lihpao Land's most diverse dining options, head to the Grand Mall's third floor. Peering right into the immense structure of the Ferris wheel from the outdoor patio of the food court was one of the highlights of my visit to Lihpao Land.
Finally, if you're visiting between May and October, you may want to spend a few hours at Mala Bay, the resort's renowned water park, home to Big Tsunami, its huge outdoor wave pool boasting 2.4-meter waves, and to many water slides, including Chute Slide, on which 1,800 liters of water (and you) rush down the slope of a natural hill in intervals.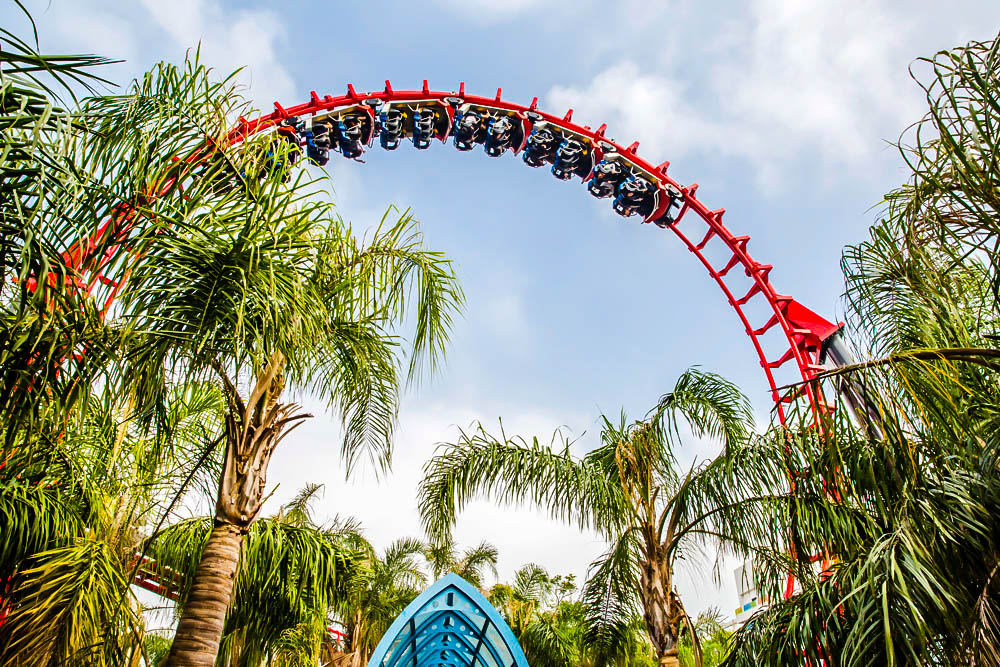 As you can see, there is more than you could possibly do in a single day at Lihpao Land, so the resort offers various price packages. Weekends and holidays are busiest, while Mondays are quietest – an attractive option so long as you don't mind missing out on the performances in Discovery Land. Also consider staying into the evening, when the whole park is lit up with multicolored LED lights. Whenever you choose to visit, it'll be a day (or more) you won't soon forget!
Info
Getting There
By Bus: An hourly Ubus bus departs from Taipei Bus Station, taking about an hour.
By Railway: Take a Taiwan High Speed Rail train to THSR Taichung Station, then catch the free Lihpao Land shuttle bus from Platform 10, with departures at 9:50am, 11:50am, and 1:50pm, taking about 25 minutes. To reserve a seat on the shuttle bus, call the park at (04) 2558-2459. You can also take bus no. 155, which departs from Platform 21, but this service takes up to an hour. There are also local buses available from the Fengyuan and Taichung railway stations.
Hours
Weekends/holidays/summer 9am~9pm; weekdays 9am~5:30 pm Tickets (Adults) Discovery Land NT$800; Mala Bay NT$800; Multi-Park Ticket (Discovery Land and Mala Bay) NT$1,300; for other prices, including Ferris wheel ride, go-karting, and all-inclusive packages, please refer to the park's website.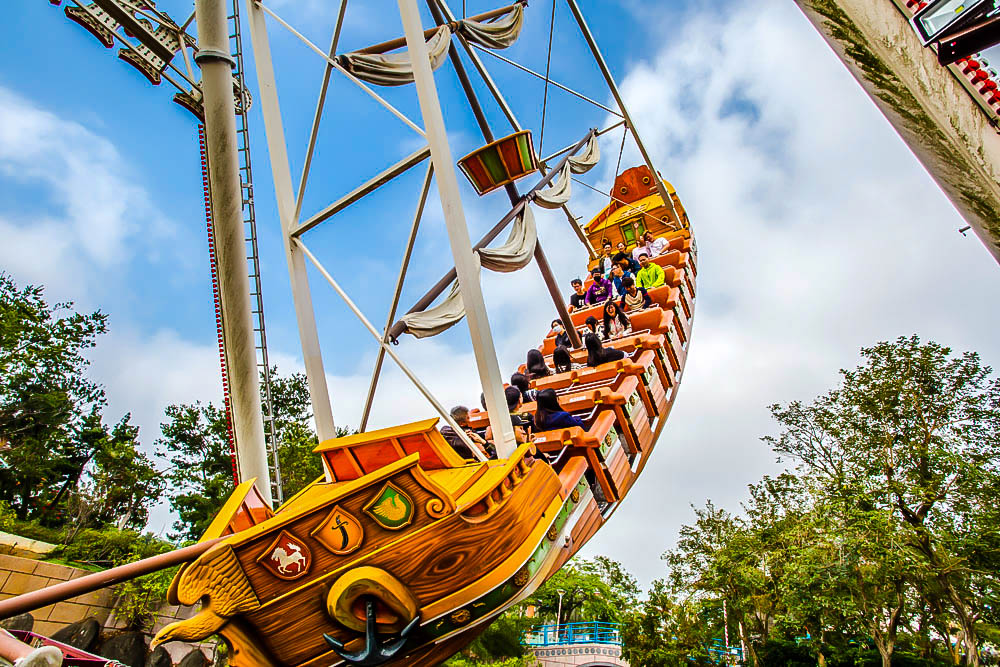 KLOOK: Lihpao Land Theme Park Combo Ticket in Taichung
Lihpao Land
(麗寶樂園)
Add: No. 8, Furong Rd., Houli Dist., Taichung City
(台中市后里區福容路8號)
Tel: (04) 2558-2459
Website: www.lihpaoland.com.tw
Other articles about Taichung
Taichung Nostalgia Touring
Hiking in Taichung
Hip Hotels in Taichung
TAICHUNG / ART & ARCHITECTURE
Taichung's Cafés and Restaurants
Wineries and Distilleries in the TAICHUNG/NANTOU Area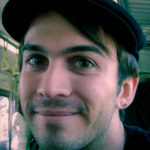 Kembel is passionate about tea, spending time with his kids, and all things travel. He has been to nearly 50 countries but called Taiwan home for the last decade. In 2011 he authored Taiwan in the Eyes of a Foreigner.