Guanshan is a small town, about 40 kilometers north of Taitung City, in the bucolic East Rift Valley, one of the most charming areas of Taiwan. This is a great place for relaxed bicycle rides along rice paddies with the high mountains of the Central Mountain Range as beautiful backdrop.
Text: Nick Kembel, Photos: Maggie Song
A significant milestone in the development of Taiwan's cycling culture was the creation of the island's first bicycle-only route, the Guanshan Town Circle Bicycle Path, in Taitung County in 1997. Guanshan is a rural township at the southern end of the East Rift Valley, an awe-inspiring 180-kilometer north-south valley with a tract of flat, fertile plain between the Central Mountain Range and the Coastal Mountain Range. Much of the valley floor is covered with rice paddies and fruit plantations, crisscrossed by a network of irrigation canals. Taitung County was the last part of Taiwan to be colonized by Han Chinese, and it remains the least touched by industrialization and pollution. The region around Guanshan is known as one of Taiwan's breadbaskets, with waters so fresh and pure that locals claim the rice harvested there to be the most fragrant on the island. The Guanshan Town Circle Bicycle Path gives visitors a chance to get up close and personal with the best rural scenery the area has to offer. The path encircles Guanshan, a sleepy town boasting homes from the Japanese colonial era and leafy lanes devoid of traffic.
Old Railway Station
Guanshan has been the administrative center for the East Rift Valley since the Qing Dynasty, and one interesting relic here is the Guanshan Old Railway Station. After exiting the modern Guanshan Railway Station, you'll find the old station to the right, 60 meters away. Built in 1919, the restored building combines elements of Japanese and Western architecture. The roof is curved, a design that was commonly used for public buildings in France in the 19th century, while the windows feature characteristic Japanese wooden frames.
Across the street and a little further down the road, you can also admire the well-preserved Old Station Master's Dormitory, constructed in the same year. Cat lovers take note – the neighborhood also has a large number of feline residents, making for plenty of cute-photo ops.
Today, the Old Railway Station houses a Giant Cycling Service Center, offering the highest-quality bikes for hire as well as showers, Internet access, book sharing, and bike repairs.
Bike Rental
The most convenient place to rent a bicycle is the Giant Cycling Service Center inside the Guanshan Old Railway Station. Bicycles cost NT$150 per day on weekdays and NT$300 on weekends/holidays. Bikes with advanced functions are also available. For cheaper bike rentals, or for motorized bikes that can seat an entire family, there are loads of shops on Longsheng Road, which you'll pass on the way to the start of the Guanshan Town Circle Bicycle Path.
Giant Cycling Service Center: Guanshan Branch (捷安特關山站)
Add: 6 Bo'ai Street, Guanshan Township, Taitung County
(台東縣關山鎮博愛街6號)
Tel: (089) 814-391
Hours: Weekdays 9am to 6pm, weekends/holidays 8am to 6pm, closed on Thursdays
Guanshan Canal and Aisle of Betel Nut Palms
Once you've rented a bike, pedal back past Guanshan Railway Station and continue until you hit Longsheng Road. Hang a left and you'll soon pass several other bicycle-rental shops. After a few minutes, you'll reach the starting point of the Guanshan Town Circle Bicycle Path, a 15.2-kilometer paved trail. Turn left at the signs to begin a counterclockwise circuit of Guanshan. A large metal statue of two bicycles indicates the official starting point.
On the first section of the path, you'll be riding between a number of guesthouses on your left and the picturesque Guanshan Canal on your right. Here you are likely to spot domesticated water buffalo grazing on the shallow canal's banks and plodding through the trickling water while cattle egrets scurry behind them.
Soon you'll reach the Aisle of Betel Nut Palms, a length of trail on which the cyclist is flanked on both sides by lanky areca palm trees. Visible at the top are clusters of betel nuts; the betel nut is a small fruit that is chewed across Taiwan for its mildly stimulating effect.
Zongguan Sun Moon Pavilion
Further along, the trail veers left and follows the Hongshi River, ascending gradually towards the base of the Central Mountain Range. Don't be surprised to find yourself parking every few minutes and abandoning your bike to prance along rice paddies or take in the bucolic scenery from the comfort of one of the many paddy-perimeter stone ledges.
The trail eventually meets and runs parallel to another irrigation canal that runs along the mountain base, at which point you've gained sufficient altitude to enjoy sweeping views over Guanshan Township. The highest section is denoted by the Zongguan Sun Moon Pavilion, which provides an ideal vantage point for appreciating the full panorama.
Beyond the pavilion, the trail meanders through woods for some time. Next, signs warn you to use brakes along a kilometer-long downhill stretch – but who can resist? The downhill run is exhilarating. Do be aware, however, that just as your speed is building up you'll pass signs for a strawberry farm that serves shaved-ice desserts on a patio overlooking a strawberry field, which may entice you to make a sudden stop.
Guanshan Water Park
After you've picked the insects out of your teeth following your downhill coast, your path will merge with a road, and after a bit you will come upon the Guanshan Water Park. Once a riverside dumping ground, this 32-hectare plot of land has been converted into a water-theme park. Here kids (and sweaty cyclists) can frolic in all manner of water fountains, ride swan-shaped paddleboats around an artificial lake, enjoy an eco-tour around the birdwatching center, or simply pedal around the pleasant grounds. The park is a stone's throw from the starting point of the bicycle loop, bringing you full circle.
Yuan Chang Guanshan Lunchboxes
Hungry after your ride? One of the best places in the area to fill up on delicious, no-frills grub is the Yuan Chang Guanshan Lunchbox shop 50 meters in front of Guanshan Railway Station on the left. Much like the compact meals sold around the railway stations in Fulong in New Taipei City and Fenqihu in Chiayi County, Guanshan's boxed lunches are known island-wide.
But what makes the Guanshan version unique? At first glance, nothing. All come with fried veggies, a soy-braised egg, and your choice of fish or meat atop a bed of rice. The claim to fame for the Guanshan lunchbox is the rice itself. Harvested locally, the rice served here is thought by many to be the tastiest you'll find in Taiwan.
Guanshan Police Station
After lunch, pop into the Guanshan Police Station (open Tuesdays to Sundays, 10am to 12pm and 3 to 4pm, closed on national holidays and election days). Where else will you get a chance to sit down to a cup of coffee and informal chat with a group of small-town Taiwanese cops? According to one sign, if you get 30 friends to like their Facebook page, they'll even prepare you a complimentary "Police Chief Coffee." What's more, you can put your feet up with nothing but a well-manicured garden and lotus pond between you and the local penitentiary.
In the garden you'll also find the free Police Historical Museum, which houses artifacts such as police badges, rifles, uniforms, and even motorcycles from days gone by.
Guanshan Police Station (關山分局)
Add: 27 Zhongzheng Rd., Guanshan Township, Taitung County
(台東縣關山鎮中正路27號)
Tel: (089) 811-011
Tianhou Temple
Don't leave town without paying a visit to Tianhou Temple, the most important house of worship for Mazu, the Goddess of the Sea, in the East Rift Valley. Constructed to enshrine a Mazu statue brought by a worshipper from Taichung in 1895, the current layout dates to 1930 and features a large terrace with a stage for performances along with an elegant banyan tree. You can marvel at the peaks of the Central Mountain Range that form a backdrop. Inside the temple, hundreds of red lanterns create a glowing ceiling over the worship area.
Tianhou Temple (天后宮)
Add: 1, Ln. 2, Zhonghua Rd., Guanshan Township, Taitung County
(台東縣關山鎮中華路2巷1號)
Getting there and around
Guanshan is on the main Hualien to Taitung railway line. Trains from Taipei take 3.5 to 5 hours. The Guanshan Police Station and Tianhou Temple are a short walk from the railway station, while all other attractions mentioned are best accessed by bicycle. The Guanshan Town Circle Bicycle Path can be completed in 1 hour, though most people take 2 to 3 hours with stops.
East Rift Valley
Also read our Feature article about the East Rift Valley at: https://taiwaneverything.cc/2016/05/15/east-rift-valley/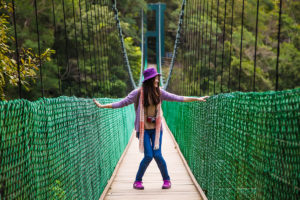 Further reading on other sites:
SYNAPTICISM: Guanshan Zhonghua Theater 中華大戲院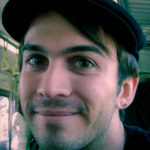 Kembel is passionate about tea, spending time with his kids, and all things travel. He has been to nearly 50 countries but called Taiwan home for the last decade. In 2011 he authored Taiwan in the Eyes of a Foreigner.