A City Rich in Culture and History
TEXT / RICK CHARETTE
PHOTOS / MAGGIE SONG

Let's go on a day-tour walkabout taking in old places around Chiayi Railway Station that have been dynamized with new cultural-creative pizzazz.
Old, slow-paced Chiayi City sits on Taiwan's western plains not far from the soaring central mountains. Its fortunes flourished when the Japanese built Taiwan's main railway system and the Alishan Forest Railway in the early 1900s, connecting the lines here, and the Jianan Plain irrigation system, which nourished an explosion in regional agricultural production.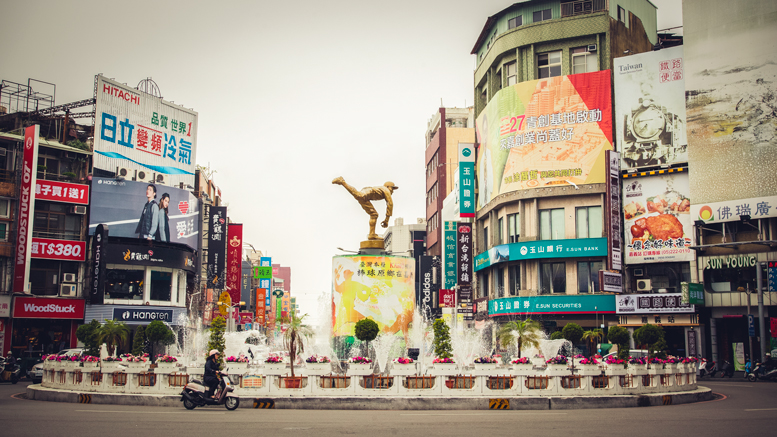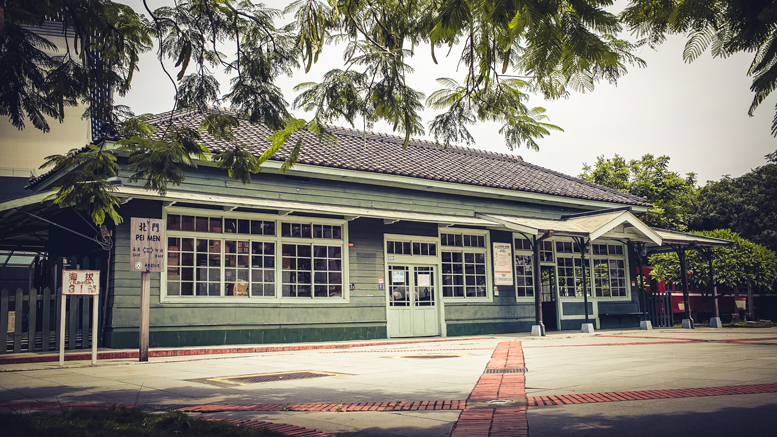 For tourists, the sleepy city was long considered not a destination itself worth spending much time in, but a jumping-off point for trips to places with more illustrious names, notably popular Alishan in the mountains to the east. The Chiayi brand has seen much positive change over the past decade, government and civic bodies together harvesting anew the city's rich trove of historical and traditional-culture jewels, with efforts aimed specifically at the tourist.
Following, we present one of the newest offerings, guided day-trips in the Chiayi Railway Station area celebrating old Chiayi's traditional craft industries and a burgeoning concentration of cultural-creative tourist-inviting enterprises. The railway station is the heart of the old-city area, and all sites visited below are within easy walking distance of each other.
Old-Time Architecture in Chiayi City
Chiayi Cultural and Creative Industries Park
Better known as the G9 Creative Park, this place is a short walk from Chiayi Railway Station. Enjoy the train-spotting ops as locomotives rumble by on the lines right behind the grounds, charges in tow. The park is on the site of the former Chiayi Brewery, closed in 1999, which was established by the Japanese in 1916 to produce sake and other products. Later it was rededicated to the production of kaoliang (sorghum) liquor and medicinal spirits by the Nationalist government.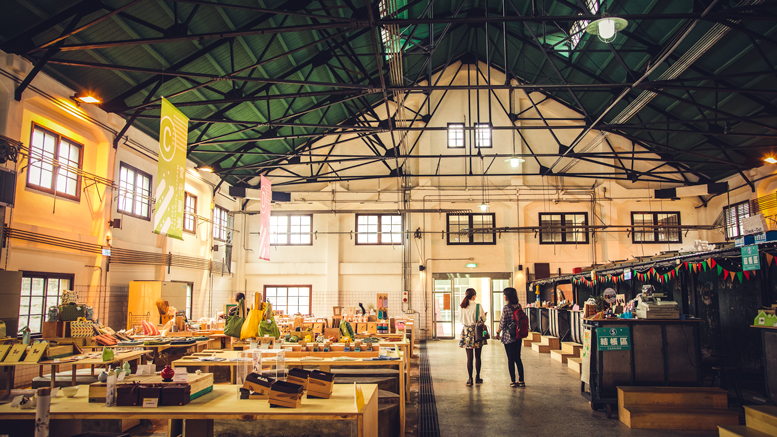 There are 21 buildings in the complex, with an intriguing heritage-treasure bounty of bottle washers, packaging machines, scales, conveyors, barrels, and other equipment on display. Info boards (mostly in Chinese) around the site explain what you're looking at. You'll also see the remnants of spur lines that brought trains right up to the buildings.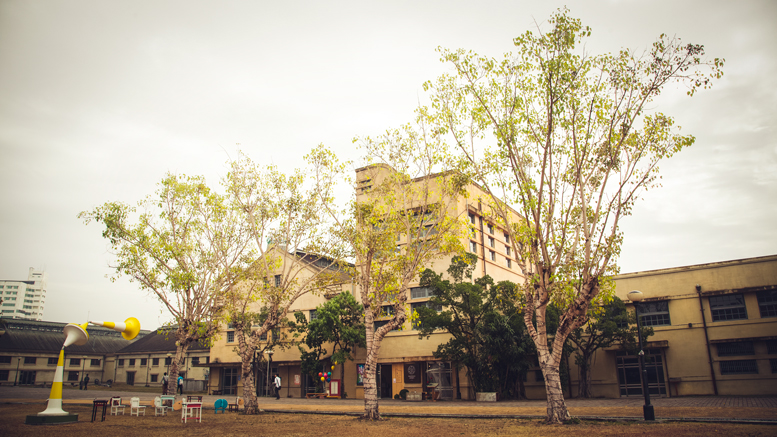 The park is a project of the Ministry of Culture, managed by a non-profit group. A three-year comprehensive renovation is underway with many sections already back up and running. This is the largest of the ministry's five cultural-creative parks around Taiwan, all in revivified heritage complexes. It is designed as a national hub for innovation in traditional arts, with a specific focus on southern Taiwan. Signature local art forms such as koji pottery and both wood and stone sculpture are promoted. Browse the vibrant market-style array of offerings for sale at the many stands set up by artists, artisans, and private cultural-creative enterprises. Other promotional stands of note are operated by the National Palace Museum Southern Branch and the Yunlin Hand Puppet Museum.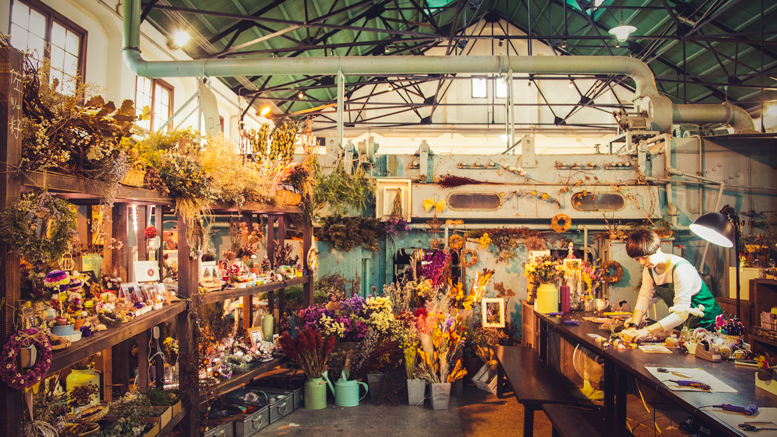 What else can you get up to? There are art exhibitions and gallery-cum-cafés/teahouses, a cultural-creative DIY experience area, and even an Alleycat's franchise (pizza, calzoni, wraps, etc.).
Chiayi Cultural and Creative Industries Park
(嘉義文化創意產業園區)
Add: No. 616, Zhongshan Rd., Chiayi City
(嘉義市中山路616號)
Tel: (05) 216-0500
Website: www.g9park.com (Chinese)
Guided Tours
To book a station-area cultural-creative tour, contact Ms. Huang Yi-zhen at LinkIn (Link Intelligence; Tel: 0905-188-033; www.linkin.tw; Chinese), a group that works in concert with the local government. Huang is the proprietor of 25X40 Art Space (see below), and the dynamo behind local cultural-creative/tourism efforts. English-language tours are available; call a week in advance.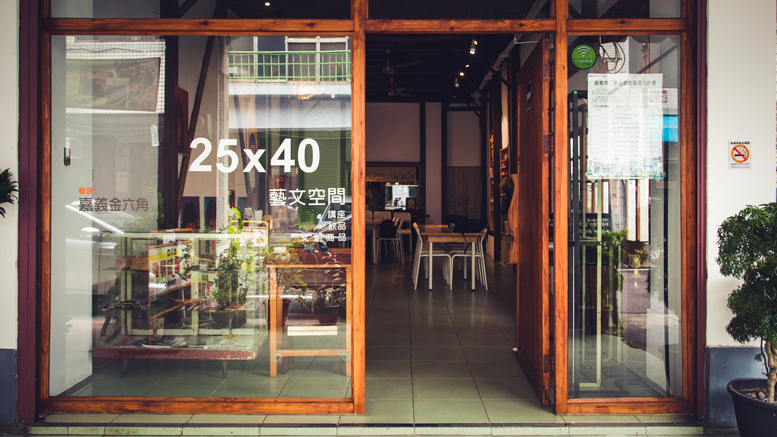 25X40 Art Space
This place is owned by Huang Yi-zhen, the friendly lady who served as our cultural-creative tour guide (see box). She takes great pride in Chiayi's history and traditional culture and has brought local entrepreneurs together, their plan to revivify the old community spirit in the commercial/residential district before the railway station, to showcase the best of old-time Chiayi for tourists and to spark a neighborhood cultural-creative renaissance built on this inheritance. It is Huang who initiated the new cultural-creative tours.
25X40 is on long, narrow Zhongzheng Road, one of Chiayi's oldest commercial arteries, starting directly before the railway station. There are score after score of venerable family-run businesses in this district. Look for the original carved/painted enterprise signs and other original embellishments on the facades of the old shophouses; Huang has taken one of these and remodeled it.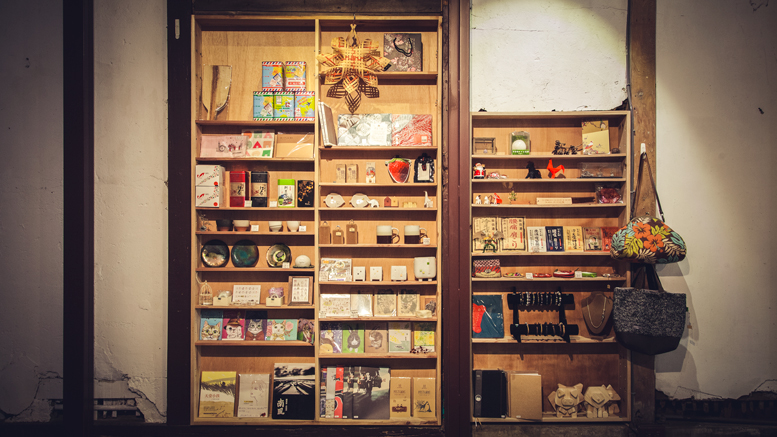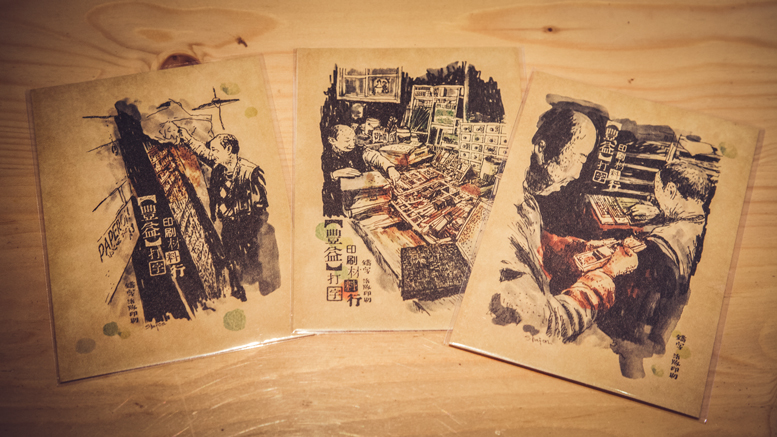 She offers an eclectic cultural-creative mix. For sale are craftworks by local artisans, paintings by local artists, and imported Japanese-made decorative knick-knacks. Master artisans are invited to give DIY classes most every weekend, there are regular cultural-topic talks by experts, and arthouse films are staged on many weekends (a fee is charged for all these events). Huang organizes a celebratory Zhongzheng Street street market once a year. The art space is also a café/teahouse, serving premium Alishan teas, imported coffee, and snack treats.
25X40 Art Space
(25×40藝文空間)
Add: No. 554, Zhongzheng Rd., Chiayi City
(嘉義市中正路554號)
Tel: 0905-188-033
Website: www.facebook.com/25X40
where B.
Not far from 25X40 Art Space, in another old residence renovated and dedicated to new purpose, is where B. Quirky and charmingly quixotic, this is an art gallery that is also a wine and cigar bar that is also a bistro. All operator hats are worn by the same person, a local artist with a fervent passion for the world's best wines and cigars who wants to introduce them to Chiayi denizens to broaden their world. All the paintings on the walls are, yes, also his creation.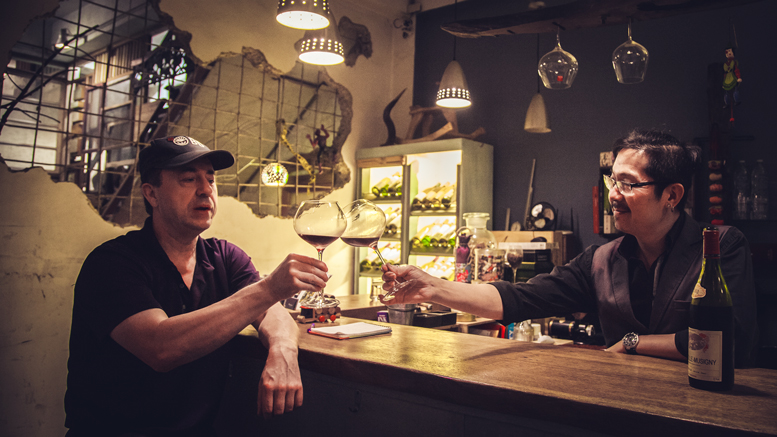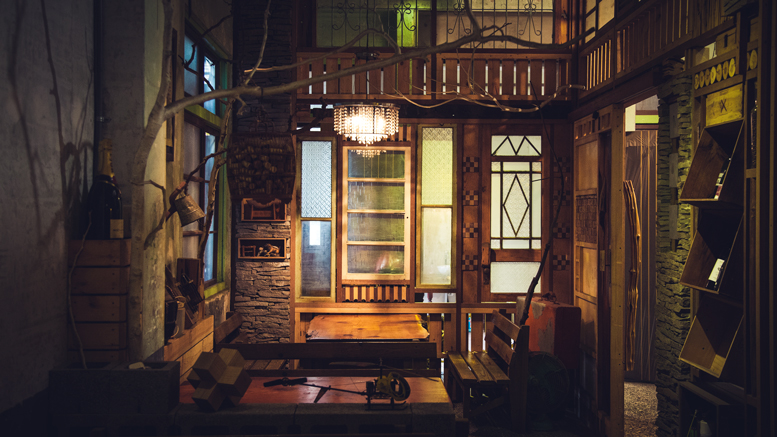 where B.
(口舍土也方)
Add: No. 658, Zhongzheng Rd., Chiayi City
(嘉義市中正路658號)
Tel: (05) 229-0533
Taiwan Majolica Tiles House
At Taiwan Majolica Tiles House, literally everywhere you look, you will see a thing of beauty. This lovely, scent-filled old home from the Japanese era, meticulously restored, was built with high-quality hinoki cypress brought down from the high mountains along the heritage, tourist-favorite Alishan Forest Railway, which happens to run directly behind the house.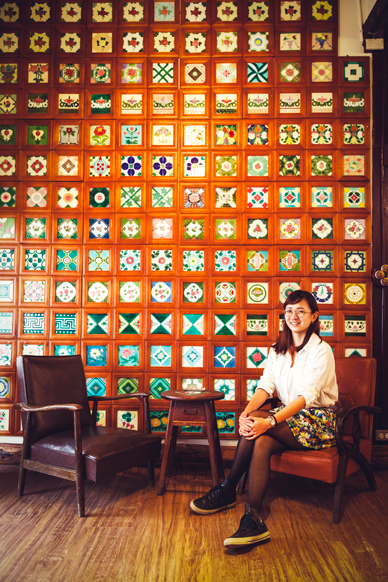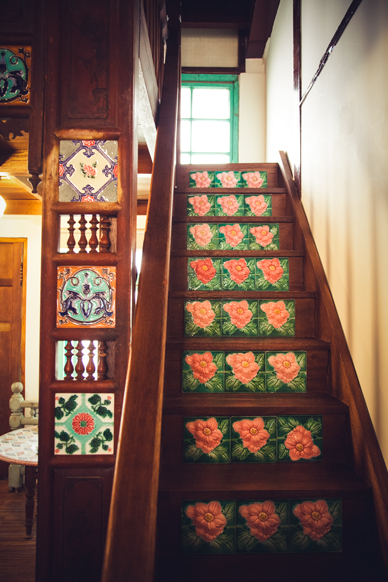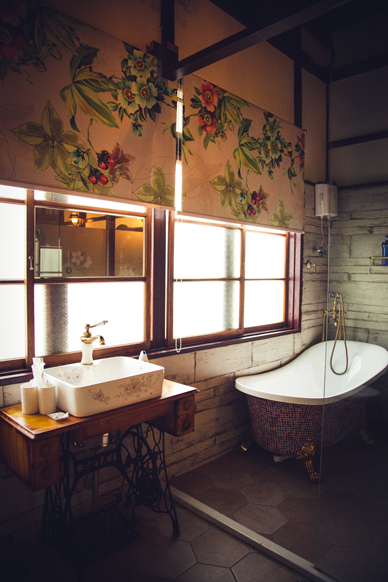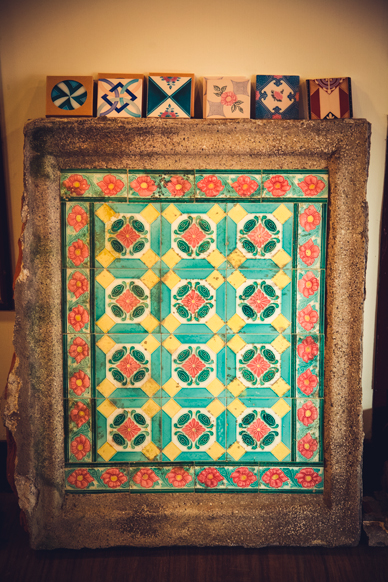 Most beautiful, however, is the superb collection of heritage decorative wall tiles, with thousands displayed. These come from the exterior and interior walls of traditional Chinese three-sided courtyard-style residences – embedded as decorative flourishes in homes of the better off. The proprietor has spent 30 years hunting them – sources are now dear – and has opened Taiwan Tiles, a cultural museum. He has also designed tile-theme souvenir items, such as postcards and coasters.
Taiwan Majolica Tiles House
(台灣花磚古厝)
Add: No. 282, Linsen W. Rd., Chiayi City
(嘉義市林森西路282號)
Tel: 0979-060-750
Website: www.facebook.com/taiwan.tiles
Old-Time Culture & Industries
Guang Cai Embroidery Shop
Should you ever decide to open a Chinese temple, you'll find all needed accouterments at Guang Cai Embroidery Shop. From floor to ceiling inside, and onto sidewalk and street edge outside: deity statues, censers, prayer blocks, and on and on – even palanquins, large and small.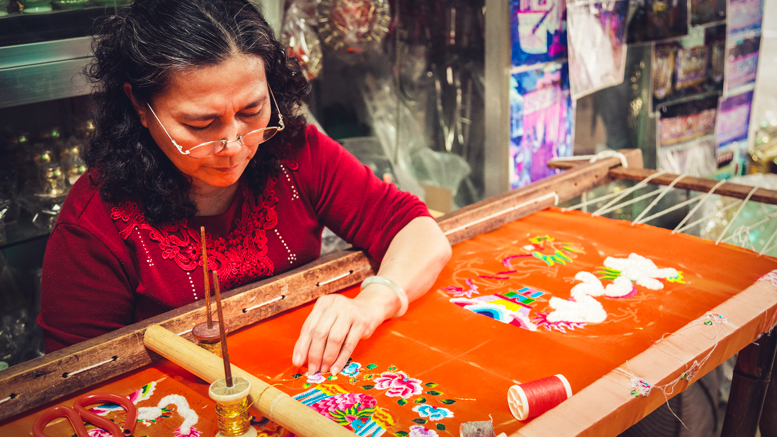 You'll invariably see a lady or two hard at work embroidering the exquisite apparel worn by the Chinese deities. A small icon's apparel takes 20 days to complete. Everything here is for sale, surely to be the most unique of your Taiwan souvenirs. Most popular with international tourists are the bright-color Chinese traditional-style decorative lanterns. DIY deity-attire embroidery experiences are also available, with flowers and other themes (a fee is charged and courses are conducted in Chinese; call in advance).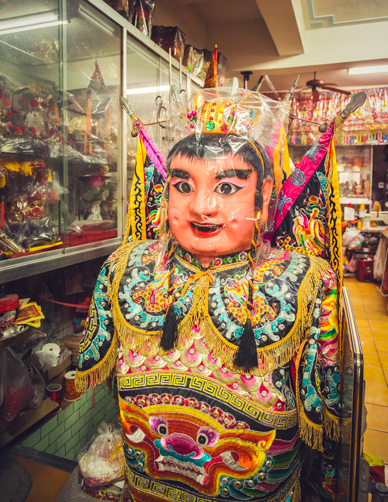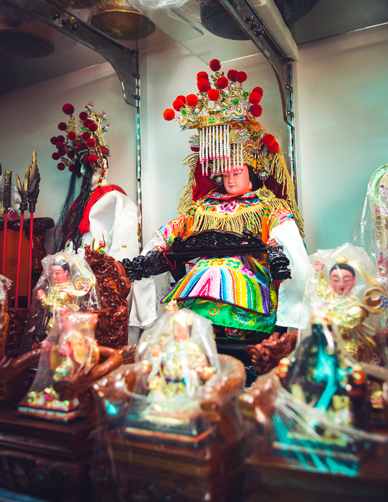 Guang Cai Embroidery Shop
(光彩繡莊)
Add: No. 173, Guanghua Rd., Chiayi City
(嘉義市光華路173號)
Tel: (05) 222-9788
Feng Yi Printing Shop
Entering old Feng Yi Printing Shop, you'll feel you're in for a bit of spelunking. The long room-cum-hallway that leads into the heart – and the cramped depths – of the operation is more like a tunnel. As you delve in ever deeper, another image may come to mind – the recesses of the labyrinthine old places described in Dickens novels.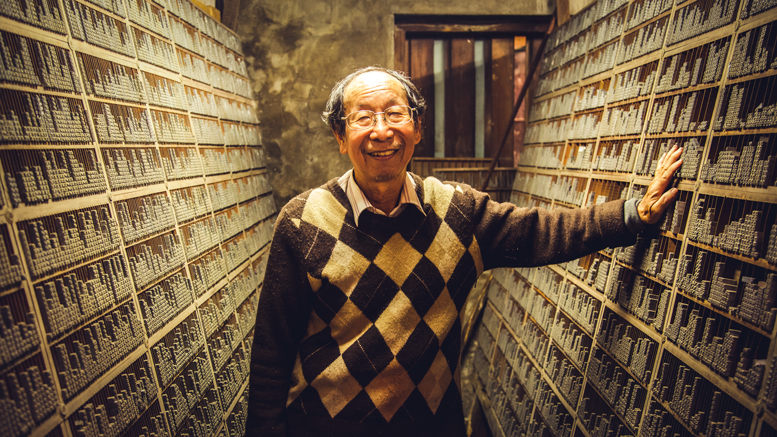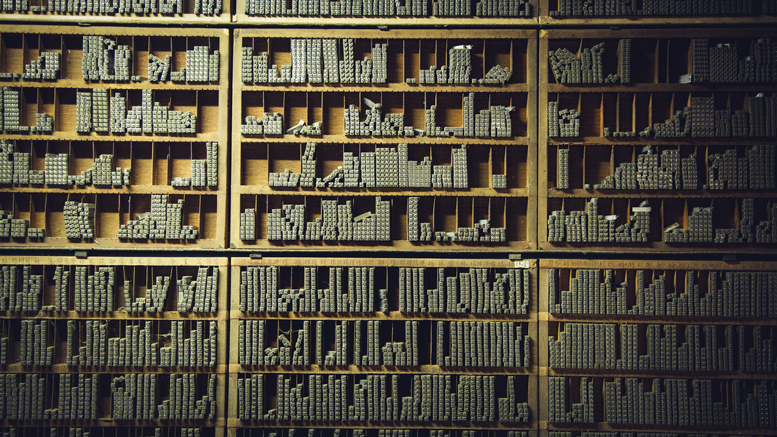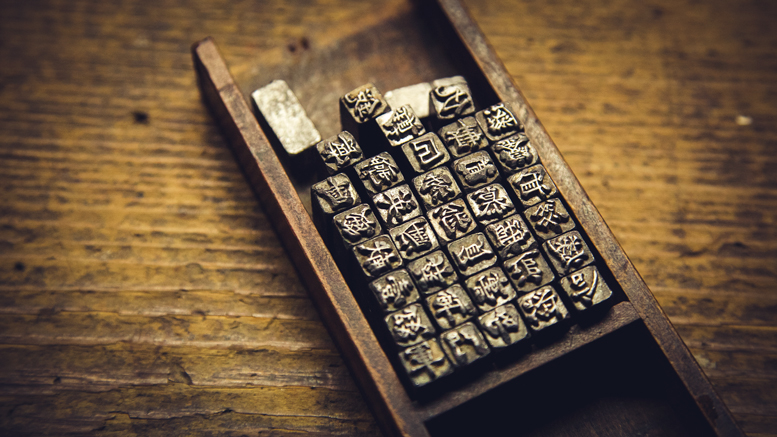 The shop was opened in 1954 by the current owner's father. One unforgettable image is the stack upon stack of dies, an incredible 180,000 in all, all self-created using machines that look impossibly antique, the oldest dating back to 1934, imported from Japan. Once upon a time there were a few dozen competing printing shops clustered on this street; Feng Yi is among the last, and proudly the oldest.
Feng Yi Printing Shop
(豐益打字印刷材料行)
Add: No. 58, Xinrong Rd., Chiayi City
(嘉義市新榮路58號)
Tel: (05) 222-5265
ChiaYi Sewing Machine
Sew, where to go next? ChiaYi Sewing Machine, that's where. For many, visions of grandma hunched over her hoary machine may well play mentally throughout a visit, as in "historical times." But this is real, a living shop where "ancient" machines are fixed for home use to make very real apparel for modern Chiayi folk.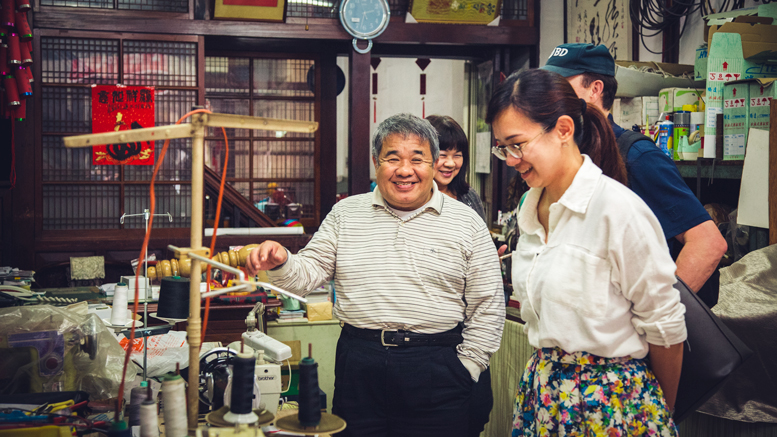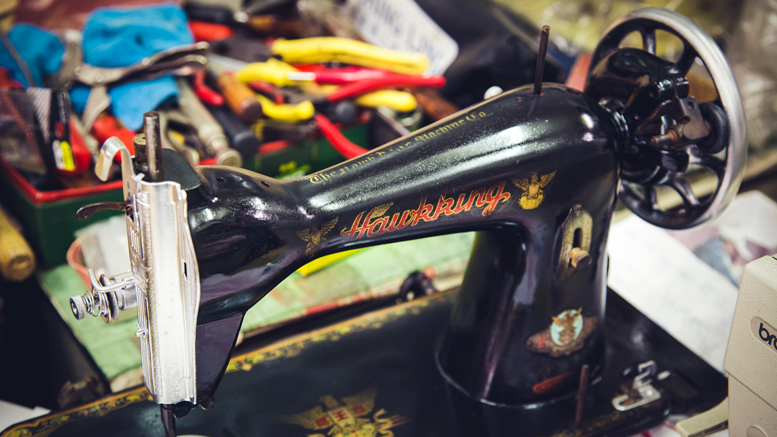 The owner says he can fix anything handed to him. The oldest machine being worked on at time of visit was dated 1946. The oldest on permanent display (still working) dates to 1896. You'll inspect brands Taiwanese, Japanese, and Western, many familiar, many now out of business.
ChiaYi Sewing Machine
(嘉義針車行)
Add: No. 453, Zhongzheng Rd., Chiayi City
(嘉義市中正路453號)
Tel: (05) 222-2743
Website: www.facebook.com/ChiaYiSewingMachine
Old-Time Temple Culture Experience
The first Taiwan region settled by Han Chinese was the southwest, and Chiayi is one of Taiwan's oldest settlements. The city is known for its passionate temple culture, and more specifically for its "Eight Generals" temple-parade performance troupes. Wearing elaborate-garb, the generals are in the forefront of parades, protecting the bigger temple gods that follow from evil demons.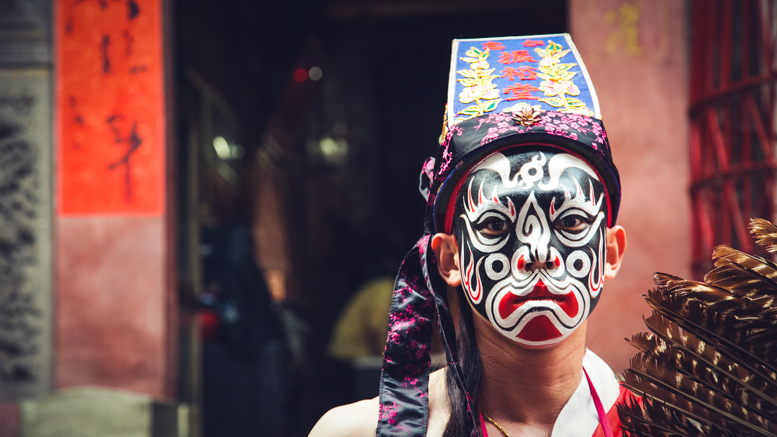 Want to be a god, at least for an hour or two? The resident troupe at Chiayi's venerable Ciji Temple, a key site in Eight Generals historical development, will give you a personalized Eight Generals experience, explaining temple and generals, dressing up, dressing you up and painting your face, then showing you all the moves (a fee is charged according to type of custom-experience and group size).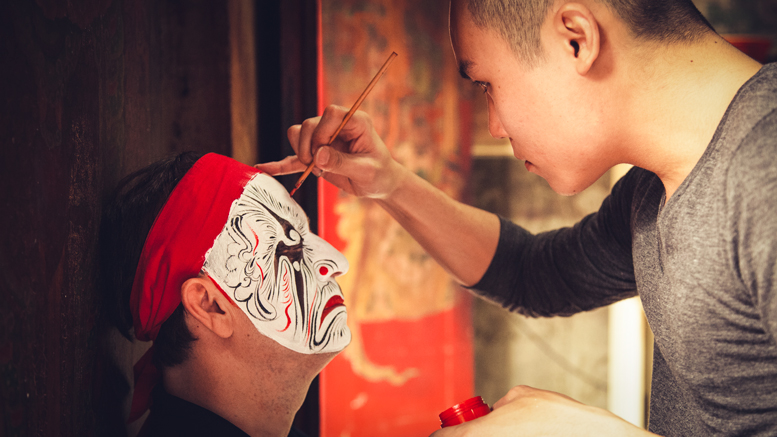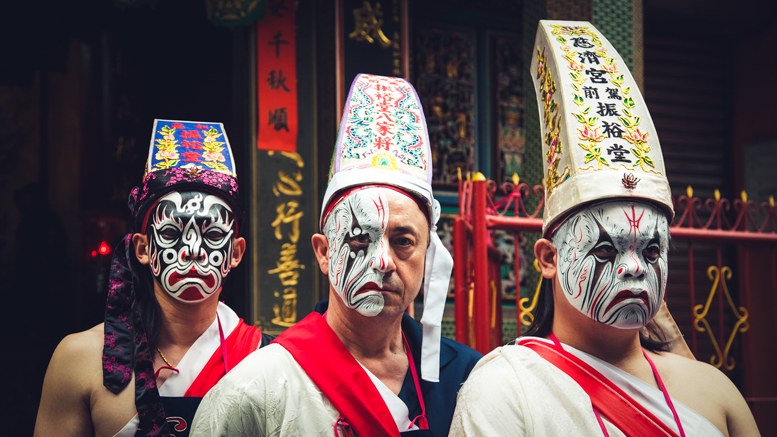 Ciji Temple
(慈濟宮)
Add: No. 2, Ln. 216, Guohua St., Chiayi City
(嘉義市國華街216巷2號)
Tel: (05) 222-5162
Getting There
A free shuttle bus runs between Chiayi High-Speed Rail Station and downtown Chiayi Railway Station (rides take about 20 minutes). Inexpensive scooter and bicycle rentals are available at shops around the latter.
Kuan Hotel
(寬悅花園酒店)
Add: No. 69, Baoshun Rd., East Dist., Chiayi City
(嘉義市東區保順路69號)
Tel: (05) 277-8666
Website: www.kuanhotel.com.tw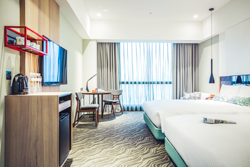 Also read:
Old Neighborhood in TAICHUNG: Wufeng's Guangfu New Village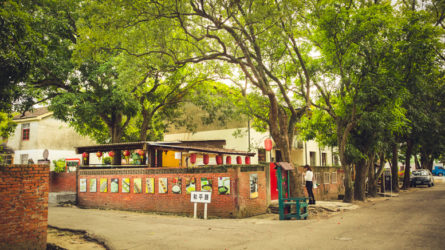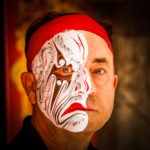 A Canadian, Rick has been resident in Taiwan almost continually since 1988. His book, article, and other writings, on Asian and North American destinations and subjects—encompassing travel, culture, history, business/economics—have been published widely overseas and in Taiwan. He has worked with National Geographic, Michelin, APA Insight Guides, and other Western groups internationally, and with many local publishers and central/city/county government bodies in Taiwan. Rick also handles a wide range of editorial and translation (from Mandarin Chinese) projects.