Janfusun Fancy World — Hot Rides & Cool Water Fun
Text: Asher Leiss; Photos: Maggie Song
Located high on a hillside in central Taiwan's Gukeng Township, Yunlin County, Janfusun Fancy World has been Taiwan's number one amusement park for more than two decades. Let's find out what makes this park so special!
W
hat most of the two million annual visitors that come to Janfusun Fancy World notice first when entering is a beautifully landscaped park, which showcases local flora from all around Yunlin and Taiwan, a celebration of local culture and bio-culture.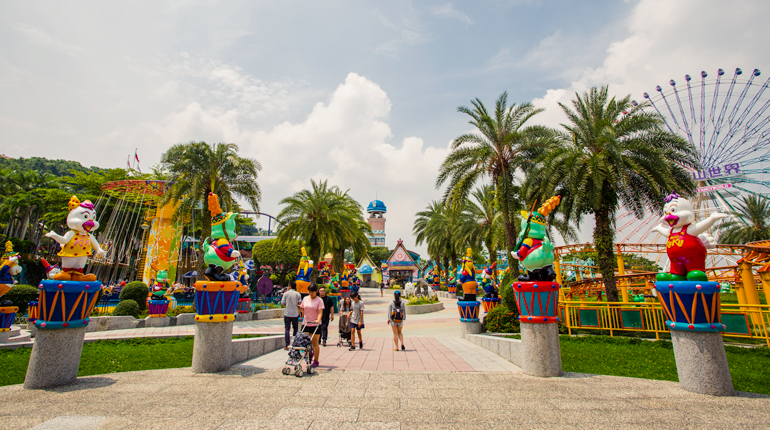 Opened in 1986, Janfusun Fancy World brings together the arts and traditions of Taiwan's central-southwest region with high-tech entertainment and virtual reality, thrilling roller coasters, an exciting waterpark, a world-class family fun center, and fantastic live shows by local and international performers. With twenty-eight rides across four parks – SkyPlaza, Janfusun Kiddy Land, Vicky the Viking, and Vicky the Water Park – Janfusun is Taiwan's biggest and busiest theme park.
There are also many restaurants serving up local and international delights, street foods, and a six-course-meal banquet hall, a live circus with acrobats, as well as a resort-hotel operation, the Janfusun Prince Hotel, which offers childcare services and a full-service spa, along with many other services/facilities.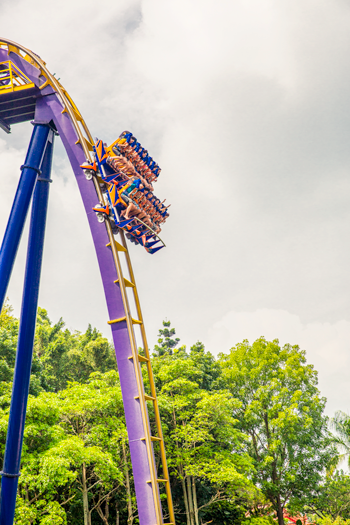 Though there are four parks of widely differing character and attractions, when visiting I will always first head straight for the roller coasters of Sky Plaza. The Diving Machine G5, which is a short roller coaster with a massive drop, is especially thrilling because it is built on the hillside, maximizing the experience, scaring the living daylights out of its passengers. As the cables pull you 65 meters up into the air, the track hangs over the edge of the hill, offering you a beautiful view of the park – an experience somewhat dampened by the knot in your throat as you hang there precariously for a few moments, suspended by the seat restraints. Then the latch lets go and the car plummets down, racing under a bridge and out of sight, only to appear on the other side a moment later. This thrilling journey takes you up to 110km per hour along a 381-meter track, subjecting you to forces of up to 5G.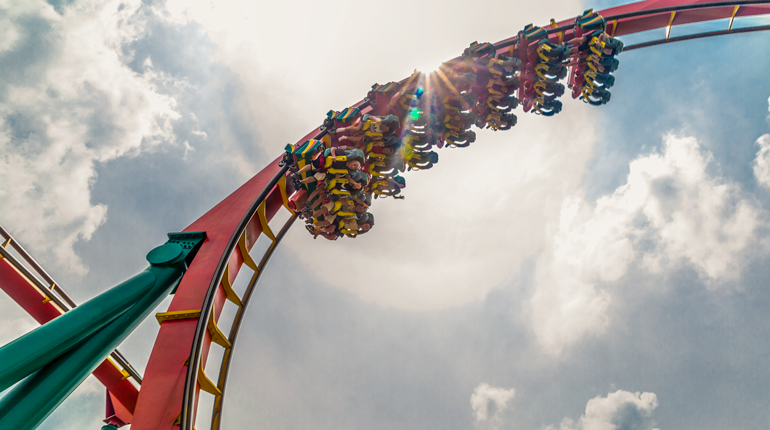 My next favorite roller coaster is the aptly named Crazy Coaster. This floorless ride is placed much higher up and it reaches speeds of 90km per hour as it races around 360-degree corkscrews and through loops on a two-minute journey around red-color tracks. Because there are 27 more fun rides in the park, I've found that the roller coasters in Janfusun Fancy World are much more accessible than roller coasters in the amusement parks of my home country, the United States. Each time I've visited Janfusun I've been able to ride any selected roller coaster and waterslide as many times as I have wanted without being subjected to hour-long lines like I'm used to experiencing at parks back home. Local patrons seem more drawn to the other kinds of rides, such as the virtual-reality experiences, which are definitely also quite exciting. If you go on a weekday, especially, chances are that you won't have to wait in line (for long) before going on the roller coasters.
Note, however, that some rides are much more popular than others. The Sky Jet, a 65-meter-tall freefall tower, is one of the biggest draws in the park. You get shot up into the air at 80km per hour, enjoying a bird's-eye view of the park before experiencing the weightlessness of freefall at 65km per hour back down to the bottom. This certainly, shall we say, makes you feel alive. Sky Plaza is also home to the park's most prominent structure, The Sky Wheel, at 88 meters high the tallest Ferris wheel in Taiwan. It has fifty carriages, and a ride offers more spectacular views of the park and its surroundings. Other popular Sky Plaza rides include the Ha-Ha Train, which takes you on a tour of the park, a flume ride, two jumbo swings, and various spinning and twisting rides that are sure to get your heart pumping.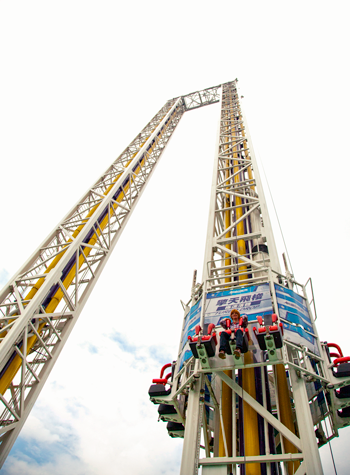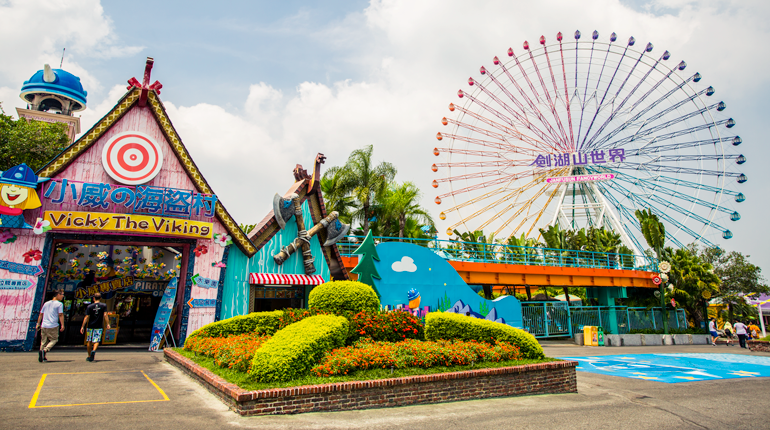 The experience of going on the pirate-ship-themed ride Poseidon has recently been enhanced with virtual-reality technology. After donning your 3D Virtual Reality goggles, looking in any direction, including behind the boat, you will spot giant boat-eating sharks jumping onto the ship as it swings back and forth, devouring it almost entirely. There are stormy skies and rough waters, lighting flashes and thunder rumbles as the Poseidon rides tremendous waves that move in sync with the pendulum of the ride, carrying the passengers across an angry sea. Sharks and worse jump out to snap at you on your "doomed" ocean adventure. I don't want to give the ending away here, but the show has a pretty spectacular finish. This was my first virtual-reality theme-park ride experience, and was much more intricate and detailed than I had expected.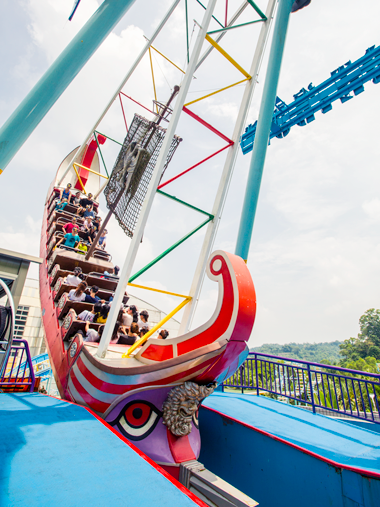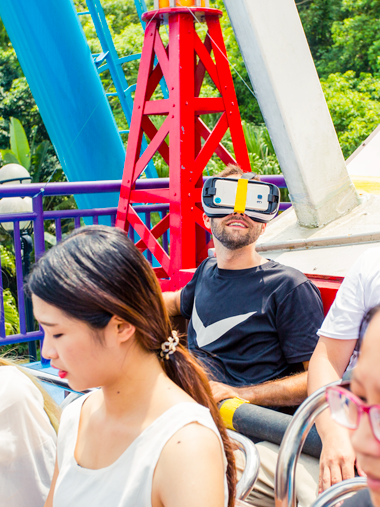 While I love the roller coasters and other rides in Sky Plaza, I also always find myself drawn to Vicky the Water Park. Taiwan has hot weather most of the year, and one of the best ways to escape the heat is by playing in cooling waters. This park has a beach, Vicky Beach, a canal for tubing, Vicky River Voyage, and a wave pool, Vicky Waves. There's also a giant water-themed jungle gym and play place, the Large Dock, and my favorite, a fast waterslide called Very Big Bowl, which shoots you around a vortex like water being drained from the bottom of a bathtub. The high speed and centrifugal forces keep you pressed along the edge of the bowl for several rotations before sending you down the drain and out the bottom.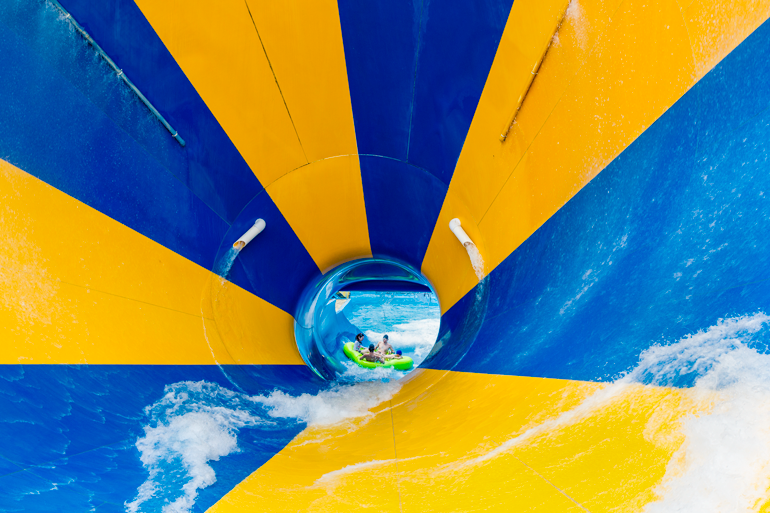 Another great water ride is Tornado, a seven-story-high flume that sends a jumbo inflatable holding up to four people up the side of a giant horn. You can tell these two rides are going to be thrilling by the warnings on the signposts advising those with heart conditions and high blood pressure, pregnant women, and people who have suffered spinal injuries in the past not to get on. Tornado is quite a thrill, and not for the faint of heart.
Visitors to Vicky the Water Park are required to wear proper swimwear, including swimming caps, to go on the water rides. If you have not brought your own you can purchase these items from the gift shop.
Most of what I've described above are the more thrilling and extreme rides at Janfusun. Roller coasters and fast rides are why I go to amusement parks, but many more rides for families and visitors seeking a calmer and more casual experience are on offer here as well. You'll find the rides that are more suitable for small children in Janfusun Kiddy Land. There is even a miniaturized version of the Sky Tower ride from the Sky Plaza section. Kiddy Land also has a 265-square-meter ball pit for kids to romp around in, complete with slides, toys, and other fun fixtures.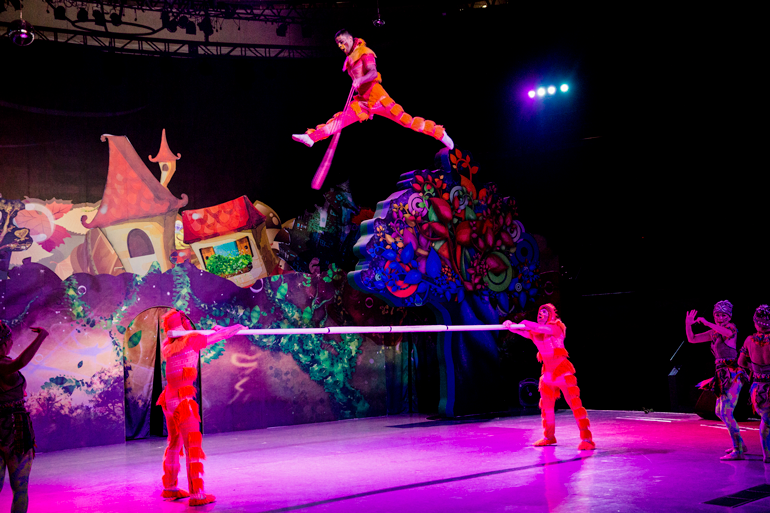 Another park designed for young children is Vicky the Viking. Here you can go on an educational journey, traversing a story of courage, wonder, and understanding as you travel through the park and help Vicky along her way. Attractions include Vicky's House and Vicky's Story House, which are interactive storybook adventures, and the Magic Mirror Maz, which takes you on a journey across a star-studded Scandinavian night sky featuring a 720-degree aurora.
Janfusun Fancy World is also a place to get in touch with and understand local culture. Yunlin, which has long been one of the agricultural centers of Taiwan, is home to a wide variety of agricultural products. The theme park's restaurants celebrate this by serving up delicacies which feature local ingredients, such as pineapples, bananas, guavas, and bamboo shoots. Coffee is also grown in Yunlin, including on the Janfusun grounds. Visitors can learn about how coffee is made, and can roast and grind their own beans, crafting a fresh cup of coffee from start to finish.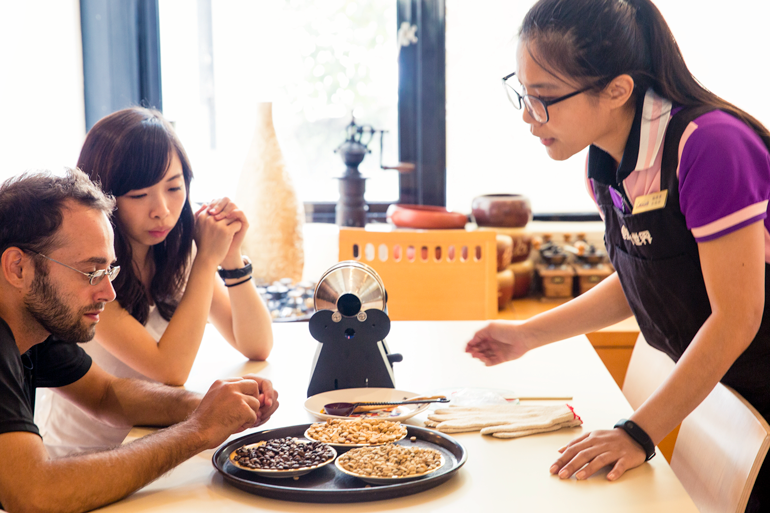 Info
Getting There Bus:
From Douliu Railway Station you can take a Douliu Gukeng Shuttle Bus, part of the Taiwan Tourist Shuttle bus network (taiwantrip.com.tw). Buses depart from Douliu at 8:10am, 9am, 11am, and 1:30pm.
You can also take a bus of Taisi Bus Co.; departures are at 7:30am, 9:15am, 10:45am, 11:45am, and 2pm.
Self-drive:
Take Freeway 3 to Gukeng System Interchange, take Expressway 78 to Gukeng Interchange, take Provincial Highway No. 3 south, and follow the signs to Janfusun.
Accommodation
If you wish to stay at Janfusun overnight, you can book a room at the Janfusun Prince Hotel (www.jph.com.tw), which is a full-service park-themed resort inside the park itself.
Tickets
Adult-ticket prices for Janfusun are NT$799, with special discounts for students (NT$599) and seniors (NT$399). Cheaper afternoon tickets are available after 1pm. Ticket holders have unlimited access to all park attractions, except those that require tokens. The price includes all taxes, insurance, and fees.
KLOOK
Janfusun Fancyworld Admission TIcket in Yunlin
Other theme parks in Taiwan
Leofoo Village
Lihpao Land
Window on China
Leofoo Village
Taroko Park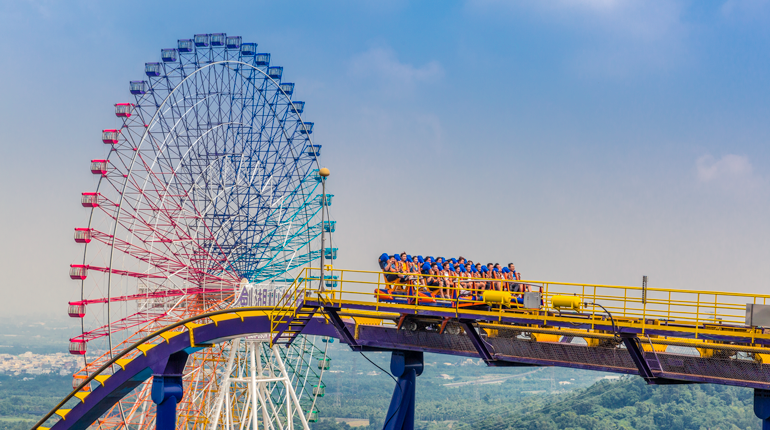 Janfusun Fancy World (劍湖山世界主題樂園)
Add: No. 67, Dahukou, Yongguang Village, Gukeng Township, Yunlin County
(雲林縣古坑鄉永光村大湖口67號)
Tel: (05) 582-5789
Website: fancyworld.janfusun.com.tw
Jianfusun Prince Hotel (劍湖山王子大飯店)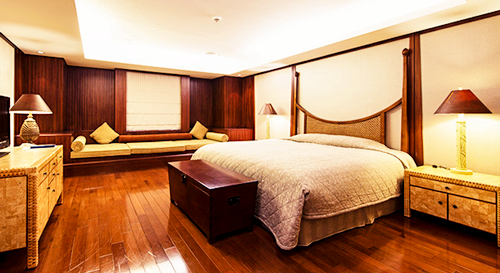 No. of Rooms: 286
Add: No. 67-8, Dahukou, Gukeng Township, Yunlin County
(雲林縣古坑鄉永光村大湖口6 7- 8 號)
Tel: (05) 582-9900
www.jph.com.tw
Also read:
Flatlands and Wetlands in YUNLIN COUNTY
RAILWAY Travel: CHANGHUA and YUNLIN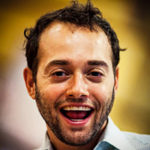 Xiaofei is an American born explorer and cartographer who has spent the last three years making maps to remote locations around Taiwan, which he shares on his website and Facebook page. He has a profound love of nature, and does this so that everyone has the opportunity go out and experience nature for themselves. The more connected we are to the land, the better we will take care of it."