Visiting Changhua, Yuanlin, and Douliu
Text: Steven Crook, Photos: Vision
Head south of Taichung City in central Taiwan and you'll come to Changhua and Yunlin counties. While not known as first-tier tourist hotspots, these counties indeed offer a number of intriguing places to visit, within walking distance of railway stations no less.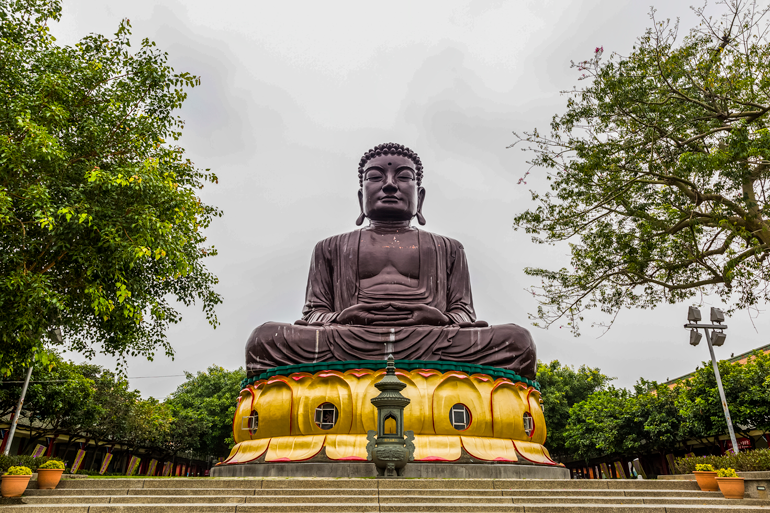 When Taiwan-bound tourists list the places they hope to see during their stay, the counties of Changhua and Yunlin are seldom mentioned. Those who have time to venture far beyond the greater Taipei region may spend a day or two in Taichung. They're also likely to head out to the wondrously quaint coastal town of Lugang in Changhua County. But the rest of this county – and all of Yunlin County, perhaps except the coffee-growing region of Gukeng – get scarcely a look-in.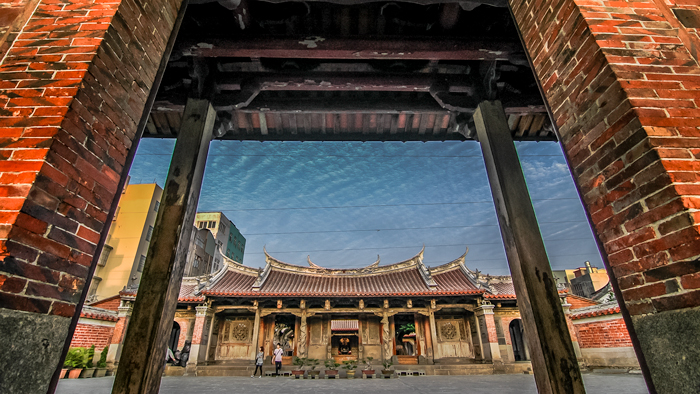 Along the stretch of railroad between Changhua City (the administrative and economic center of Changhua County) and the town of Dounan in Yunlin, the Taiwan Railways Administration (TRA; www.railway.gov.tw) operates 12 stations for the convenience of commuters and tourists.
You may be familiar with the name of one of them. Ershui Railway Station, in Ershui town, is where many people change trains so they can explore the popular Jiji Branch Line.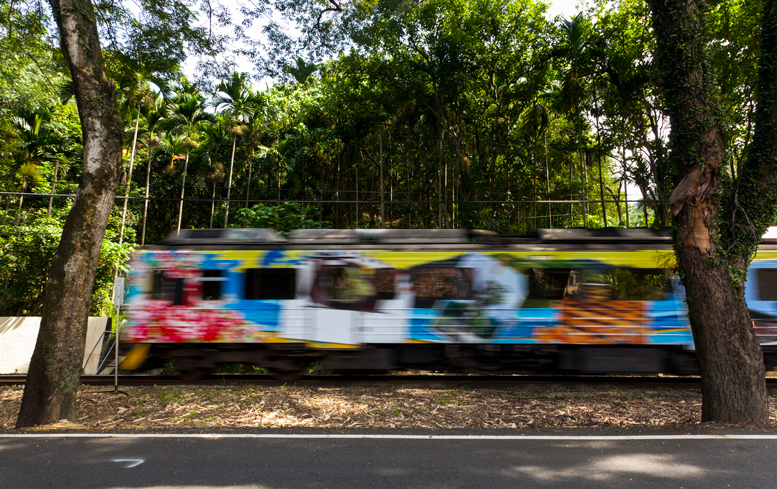 In this article we're going to look at Changhua and two other stops, highlighting some attractions which the majority of tourists blast past in their eagerness to get up to high-mountain Alishan National Scenic Area or further south to Tainan City.
Changhua City
We'll start in Changhua City, 2.5 hours south of Taipei by the fastest TRA Tze-Chiang expresses. TRA tickets are much cheaper than Taiwan High Speed Rail (THSR) fares (no more than NT$415, compared with up to NT$820), and the TRA station also puts you within walking distance of most points of interest in the city. Changhua's THSR station is 29km south of the city center; convenient for some people, but not for our purposes.
These days, Changhua lives in Taichung's shadow. But it wasn't always so. In 1723 the town was chosen to be the capital of one of Taiwan's three imperial prefectures, making it the most important settlement between Tainan in the south and the port of Tamsui in the north. More than 60 years later, Lin Shuang-wen – one of the more successful rebel leaders in Taiwan's tumultuous imperial-era history – declared himself "emperor" after seizing the town.
On arrival in Changhua, pop into the station's visitor information center if you need maps or leaflets. If you'd rather pedal than walk, there's a YouBike (chcg.youbike.com.tw) rental station directly across the road; the YouBike shared-bike scheme here operates in the same way as its namesake in Taipei.

About 10 minutes by foot north of the station you can see something certainly unique in Taiwan, and perhaps unique in Asia. The Changhua Roundhouse (open Tuesday to Friday 1pm ~ 4pm and weekends 10am ~ 4pm) is a semi-circular structure built in the 1920s with space for up to 12 locomotives, where they can be kept out of the sun and rain when not in use. A turntable in front of the roundhouse rotates a short section of track, allowing railway engines to be turned up to 180 degrees on the spot, facilitating their entry into a vacant bay or return to service.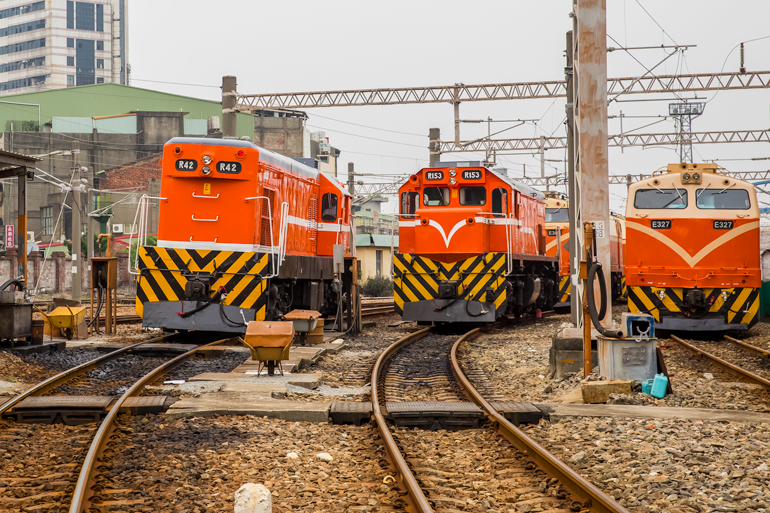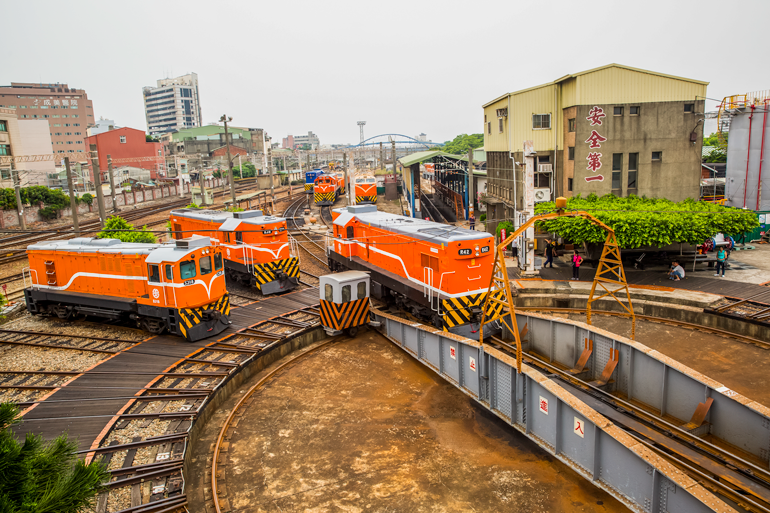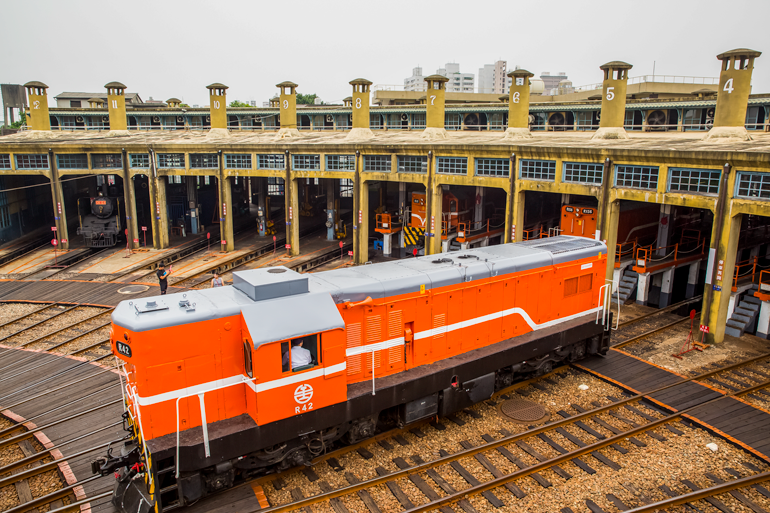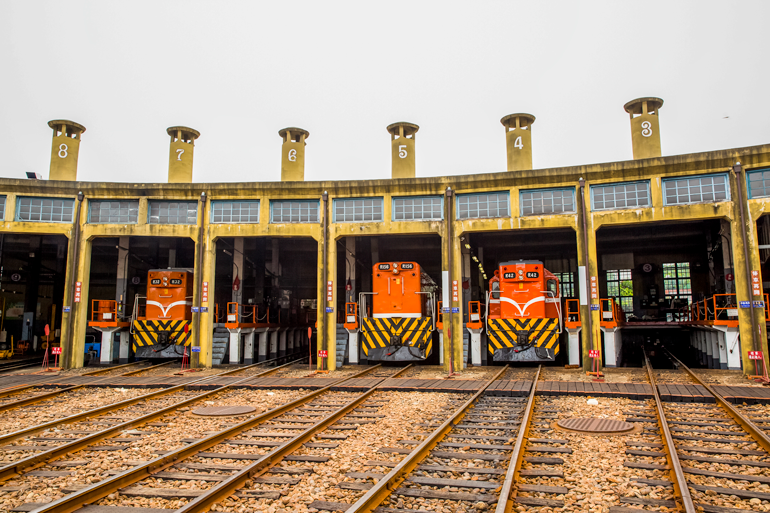 Roundhouses existed wherever steam locomotives were used, because – unlike modern diesel or electric engines – steam trains are difficult to reverse. At one point Taiwan had six functioning roundhouses, but this is the only survivor. Amazingly, the turntable is still in regular use, so you've a decent chance of seeing an engine brought out or parked.
It's perhaps no surprise that Taiwan's remaining steam locomotives are the most highly prized machines sheltered in the Changhua Roundhouse. One of these metal titans is over 100 years old, and it occasionally returns to service.
From the roundhouse, return to the YouBike station, then make your way east along Guangfu Road. When you reach Minsheng Road, turn south. On your right, 700m from the TRA station, you'll find Yuanqing Temple.
This place of worship was founded in 1763, but was gutted by a calamitous fire in 2006. The principal icons, among them effigies of the Jade Emperor, survived the blaze, and are now housed in a fully reconstructed shrine. The paintings that adorn the beams are still bright and unsullied, unlike those in many old-time temples where incense smoke over time covers artwork.
Cater-corner from the temple there's a traditional tatami-maker. Tatamis are hard straw mats 7-8cm thick; the word is Japanese, but has been part of the local vocabulary since the Japanese colonial era. The owner responds positively to passersby who ask if they can take photos.
From here, continue southward along Minsheng Road. Almost immediately, you'll see on your left the stately Changhua Confucius Temple (open 8:30am ~ 5:30pm Tuesday to Sunday; closed Monday and national holidays). Like every attraction mentioned in this article, admission is free.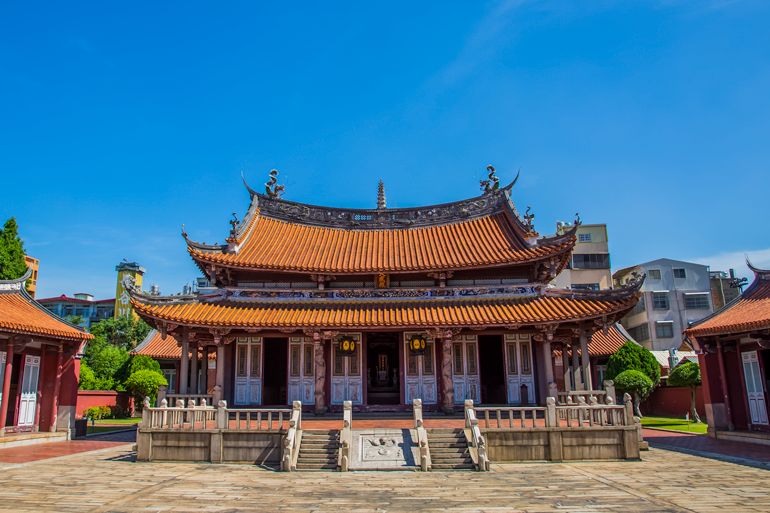 You can enter the temple's grounds by the side door or through the front entrance on Kongmen Road. Compared to the temples in Taipei and Tainan that honor China's greatest sage, this edifice gets few visitors, even though it's considered one of Taiwan's three most important Confucian shrines.
If you spot peeling paint, or decorations which look a little faded, it's because parts of this complex are nearly 300 years old. Inside the central chamber are bian (inscribed plaques bearing four Chinese characters) presented by an 18th-century emperor of China as well as two former Republic of China presidents.
After the Confucius Temple, before heading east along Kongmen Road toward Baguashan (Mt. Bagua; more on this coming up), look across Kongmen to where Zhonghua Road meets it at an angle. Here you'll espy a clothing store housed in what was originally a movie theater. This elegant building at No. 43, Zhonghua Road, which dates from the early 1950s, boasts a gorgeous Art Deco façade. If you step inside, go upstairs to appreciate the wooden roof-frame.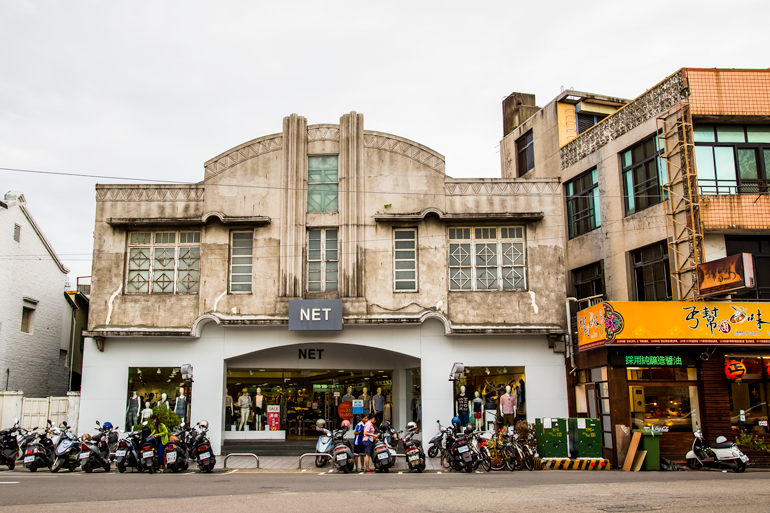 Continue east along Kongmen Road, and you'll come to a cluster of public buildings around the intersection of Zhongshan Road. Just behind the Changhua Public Library you'll find the Museum of the War of 1895 (open daily 9:30am ~ 5:30pm).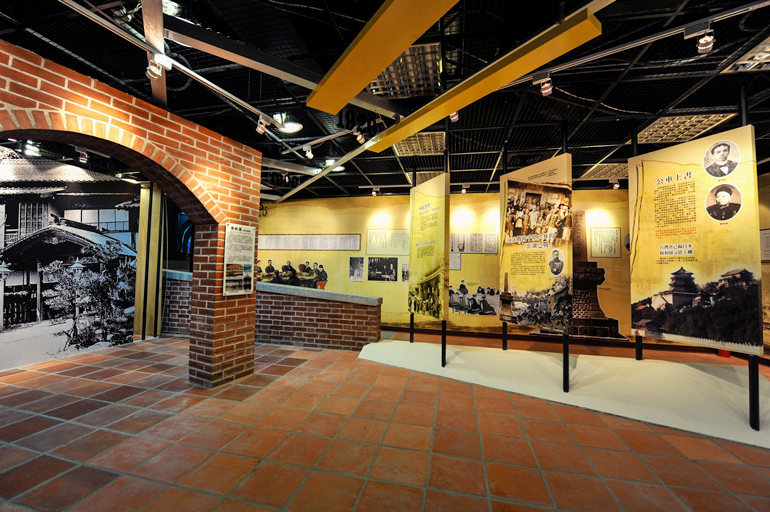 This little museum commemorates a decisive engagement during Japan's seizure of Taiwan following the Sino-Japanese War of 1894~95. On August 27, 1895, Taiwanese forces protecting Changhua failed to hold back the invaders, allowing them to proceed south and complete their takeover. There's no English inside, but the friendly volunteers at the door will hand out an English-language leaflet for you. The museum has no windows, because it occupies a former air-raid shelter built during the standoff between the Chinese Nationalists (KMT) and Chinese Communists in the 1950s.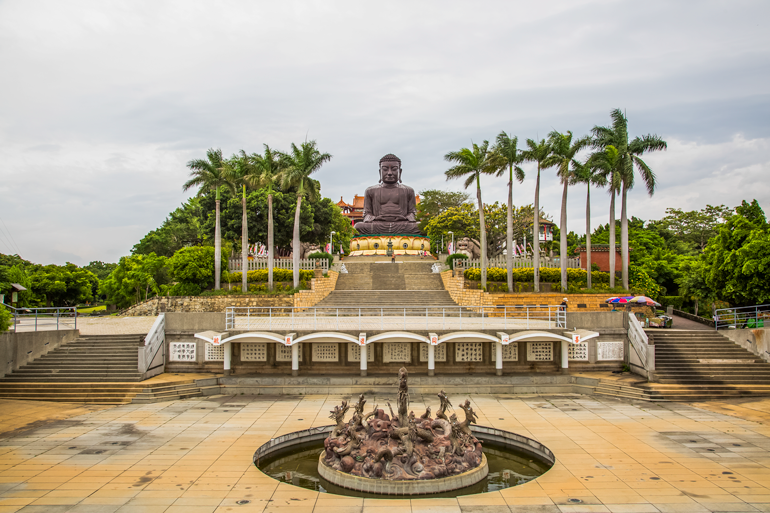 The museum is at the foot of a hill, and on the right of the entrance you'll see some stairs leading up. This is the most direct way to reach the top of Mt. Bagua, part of the Baguashan Scenic Area, and a massive seated Buddha. The peak of Mt. Bagua is just 97m above sea level, but from it you can sometimes see as far as the wind turbines that dot the coast. The Great Buddha, 23m high and painted a very dark brown, contains bilingual displays about the origins of Buddhism (open daily 8am~8pm).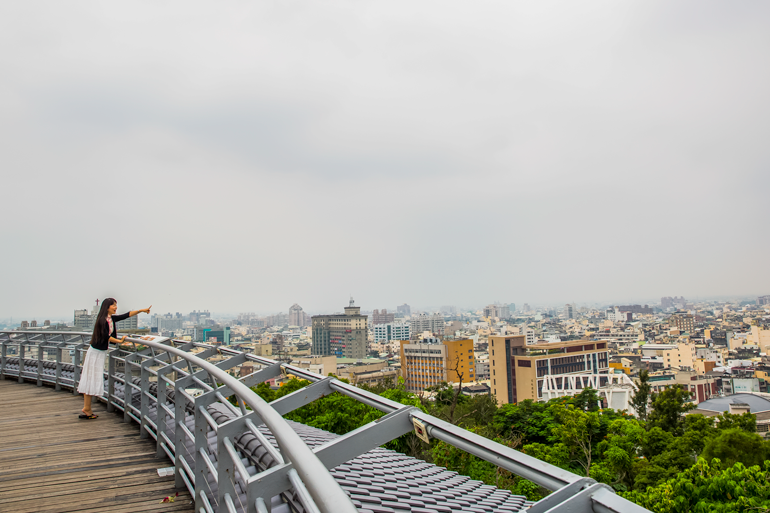 A recent addition to Mt. Bagua is the Baguashan Skywalk. Just over 1km long, from it you'll get good views to the south and inland. Leaving Mt. Bagua, saunter west down Guashan Road to its T-intersection with Dongmin Street, take a left, then take a left again a few steps later on Section 1, Gongyuan Road. Seen immediately is the distinctively Japanese dark-tiled roof of the former butokuden, also known as the Changhua Martial Arts Hall, a gorgeous 88-year-old structure that is usually not open to the public.
The butokuden stands between two other points of interest. Right beside it on the right is Jiexiao Shrine (open 9am ~ 12 noon Tuesday and Sunday only), a beautiful and atmospheric temple founded in the 1880s to celebrate central Taiwan's "chaste and filial women." In addition to the usual incense and fruit, cosmetics feature among the offerings made here.
Back at the aforementioned T-intersection, on the way back to the city center, is the swish new Changhua County Art Museum (open 9am ~ 5pm Tuesday to Sunday). The exhibitions here rotate frequently, so do take a look inside.
Yuanlin
Back on the train and moving south, the next major town is Yuanlin (16 minutes and just NT$21 on a local train). Just before the train pulls in, look to your right. Right next to the elevated railway tracks, you'll see the Yuanlin Railroad Granary, 18 concrete silos built in the mid-1970s. After just seven years' use, this facility was closed. Since then it has been opened to the public from time to time, but was closed at the time of my visit.
Two of Yuanlin's more intriguing sights are in the same neighborhood, a mere ten-minute walk east of the TRA station. One is Singsian Tutorial Academy (open daily 7am ~ 7pm), on Sanmin Street. Like similar institutions built during the Qing Dynasty, this is a shrine/school where ambitious young men would study for the imperial examinations. People still come here to pray, or to study in the side chambers.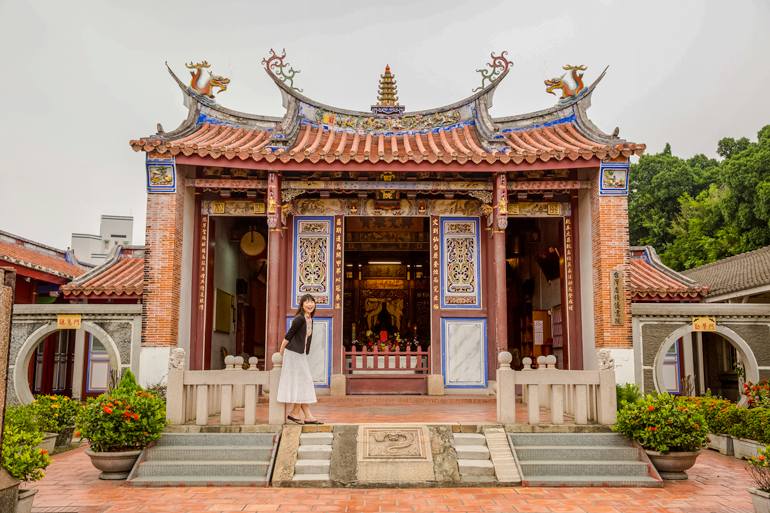 More surprising is the Police Museum (open 9am ~ 11:30am and 2pm ~ 4:30pm Tuesday to Sunday), to the academy's immediate north, housed in a Japanese-era bungalow and home to a cracking collection of police equipment from the 1940s to the 1980s. Among the items on display: Uniforms; Japanese-era swords; Geiger counters; evidence-collection kits; batons; handcuffs (and the type of rope officers were issued before handcuffs were standard); a bulletproof face mask; and a fearsomely complex Chinese-script typewriter. Every item is labeled in English as well as Chinese.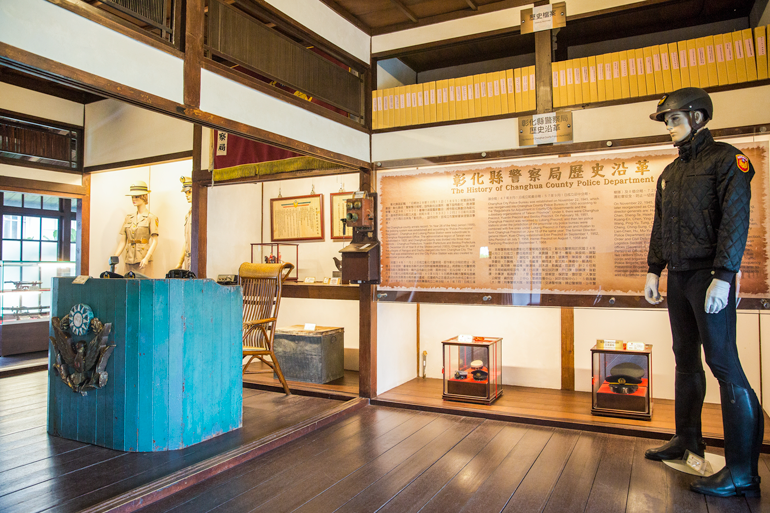 Douliu
My last stop: Douliu, the sleepy capital of Yunlin County, NT$73-113 from Yuanlin and seldom more than 51 minutes by train. There's no real need to stray more than 800m from the TRA station, where you can get a hard-copy map from the visitor information center.
Douliu's most photographed thoroughfare is Taiping Old Street. Rightfully, too: It has several splendid Art Deco/Baroque shop houses which date from the 1920s, back when Douliu was an important commercial center. The West Market is site of a dense agglomeration of fruit, vegetable, and other vendors between Aiguo Street and Yunlin Road. If you've never seen a traditional morning market in Taiwan, this is an excellent one to explore.
Not nearly so crowded is the area around the former police dormitory on nearby Yunzhong Street. The characterful wooden buildings here have been renovated and leased out as coffee shops and galleries, forming a "creative cluster." If you're traveling with young kids, do let them run around on the grass beneath the banyan trees while you enjoy a latte. The pace of life here is far slower than in Taipei – and that's why you came, isn't it?
Also read
TAICHUNG COAST — Many Interesting Spots!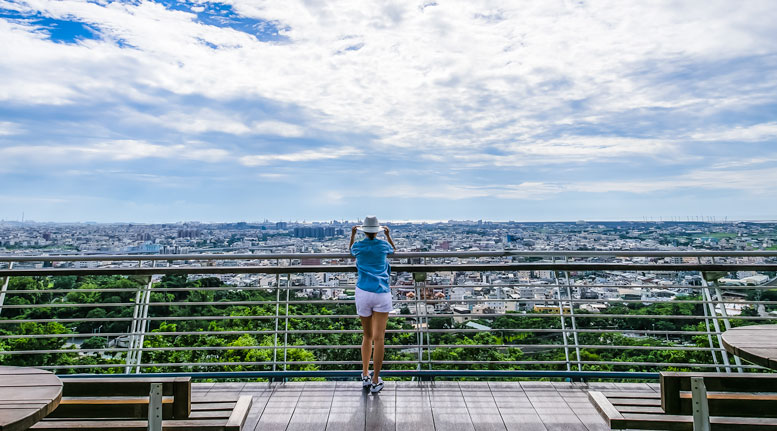 taiwaneverything.cc/2017/08/10/taichung-coast/
5 Things to Do in LUGANG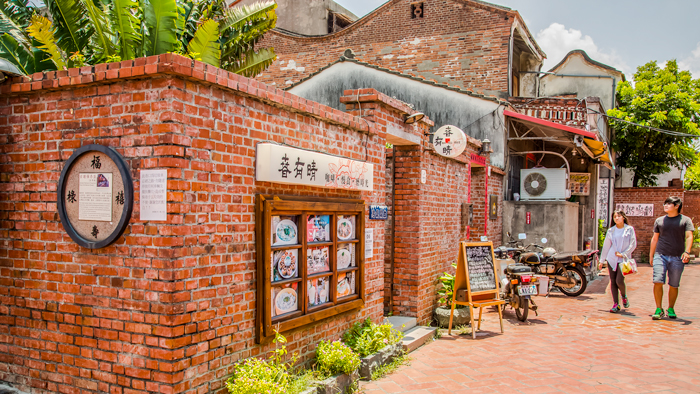 Further reading on other sites
Josh Ellis Photography:
Taipei Railway Workshop (臺北機廠)
Changhua Confucius Temple (彰化孔子廟)

Synapticism:
Xiluo Theater 西螺大戲院
Changhua Bus Terminal 台汽客運彰化總站

The Beautiful Island — Polish Girl in Taiwan
Soy Sauce traditional factory: WanChuang Soy Sauce (丸莊醬油) Factory

Everlasting Journey — DISCOVERING TAIWAN
Historical buildings of Douliou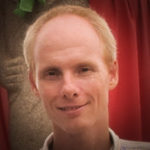 Steven Crook, who grew up in England, first arrived in Taiwan in 1991. Since 1996, he's been writing about Taiwan's natural and cultural attractions for newspapers and magazines, including CNN Traveler Asia-Pacific, Christian Science Monitor, and various inflight magazines. He's the author of four books about the country: Keeping Up With The War God (2001), Dos And Don'ts In Taiwan (2010), Taiwan: The Bradt Travel Guide (2010), and A Culinary History of Taipei: Beyond Pork and Ponlai (2018)
http://crooksteven.blogspot.com
http://bradttaiwan.blogspot.com