Indigenous Impressions in Pingtung, southern Taiwan
Text: Francesca Chang; Photos: Maggie Song
One of the best locations to not just learn about, but also to experience, the cultures of Taiwan's indigenous peoples up close is the Sandimen/Beiye area in northern Pingtung County. Visit a large-scale family-friendly cultural park dedicated to indigenous cultures, walk across a scenic suspension bridge, and get to know the warm and friendly local residents.
On the western edge of the southern reaches of the Central Mountain Range, in northern Pingtung County, is a pair of indigenous villages located very close to each other. Beiye and Sandimen are a 30-minute drive or bus ride from central Pingtung City. Lush forested mountains serve as the backyard for the residents – mostly members of the Rukai and Paiwan tribes – while colorful fields and orchards line the area's roads.
Taiwan Indigenous Peoples Cultural Park
Located in Majia Township's Beiye, just across the Ailiao River from Sandimen, is a cultural park well worth an entire day spent learning about and being immersed in the rich history and cultures of Taiwan's first peoples.
For approximately 6,000 years, many different indigenous peoples have lived on this island. For most of this time they have lived on their own. In modern times, however, starting in the 1600s, colonial rulers and immigrants arrived on the island's shores, and today Taiwan's majority population is ethnic Chinese. Although accounting for less than 2% of Taiwan's current population, the colorful cultures, histories, and traditions of the various indigenous tribes live on and thrive, with strong preservation efforts being made and an open invitation extended to tourists from around the world. Following, I explore some of these initiatives undertaken in indigenous villages located in southern Taiwan's Pingtung County.
One of the world's largest outdoor parks focused on indigenous cultures, the Taiwan Indigenous Peoples Cultural Park has outdoor activities, exhibition halls, and live performances suitable for all ages. On special occasions, after entering the park visitors are greeted with the firing of 16 bamboo "cannons," representing Taiwan's 16 officially recognized indigenous tribes. Families and large groups can book an English-language tour on which they will be guided through the five sections of the spacious, scenic park.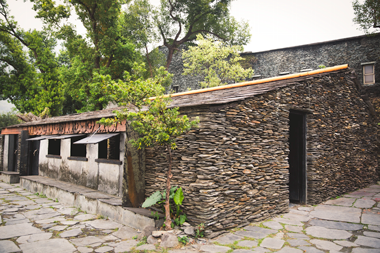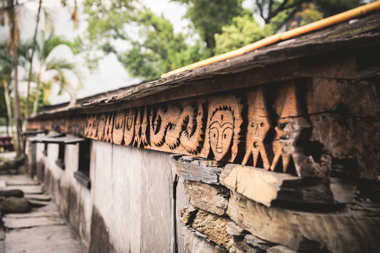 Shanchuan Glass Suspension Bridge
Either before or after your visit to the indigenous-culture park, be sure to jaunt across the close-by Shanchuan Glass Suspension Bridge (also known as Glass Bead Bridge), stretched out high above the Ailiao River. This bridge, 45m in height, is the longest suspension bridge in Taiwan, measuring 262m. It was built after another suspension bridge that connected Majia and Sandimen townships was destroyed during the devastating Typhoon Morakot in 2009. The new structure is adorned with painted glass beads, each individually decorated by members of the local indigenous tribes with diverse colors and designs, each possessing different a symbolic meaning.
Rinari Village
For an intimate and up-close experience with some of the tribal natives of Pingtung, be sure to visit the village of Rinari, located just to the south of Beiye. In the wake of Typhoon Morakot, members of the Paiwan and Rukai tribes were relocated from smaller unsafe and/or partially destroyed villages to this newly built community, with financing provided by the central government and humanitarian organizations.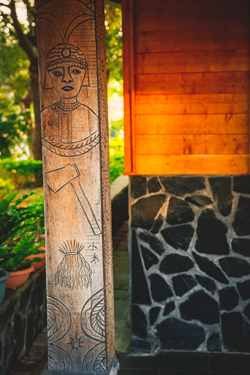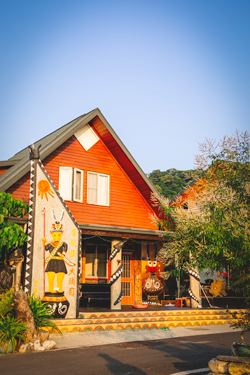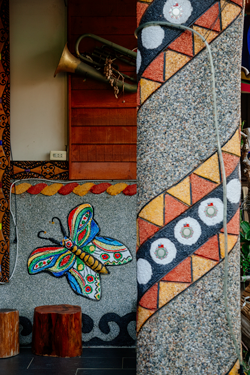 A testament to the resiliency and ability of local tribal peoples in adapting to new environments, the younger generation has led the way in developing the village into a well-organized and eco-friendly tourist attraction. Rinari residents are known as folks who "play barefoot," and visitors are asked to take off their shoes when entering any of the stone-courtyard households. You most likely will be invited to join in a welcoming ritual of prayer and dance, and especially young members of families will be enjoying the handicraft DIY classes, such as beading, under the guidance of tribal matriarchs. Visitors can take a stroll through the neighborhood to view the architecture and stonework along with the etchings, paintings, and drawings on the locals' homes, depicting the stories, customs, and histories of their clans.
Luluwan Restaurant
For a taste of high-quality authentic indigenous fare, dine at Luluwan Restaurant in Rinari. The restaurant is a sophisticated affair, with white sheets adorned with tribal patterns hanging from the ceiling, wooden carvings and totem poles reserved for tribal royalty at the front entrance, and painted murals paying homage to gods and ancestors. With "the mountains as their refrigerator," the chefs at the restaurant serve an 11-course meal without a menu. Mountain vegetables, leaf-wrapped millet, pork, fish, and yummy desserts are all beautifully prepared, creating a gastronomical experience that surely would please even the gods.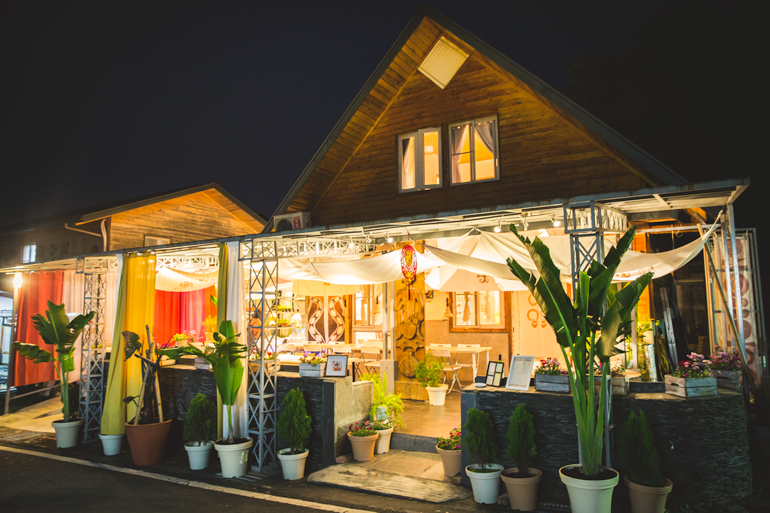 Luluwan Restaurant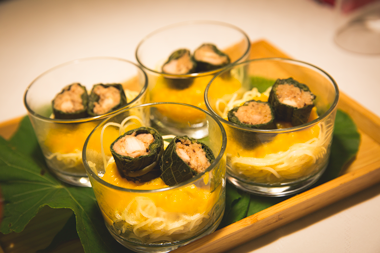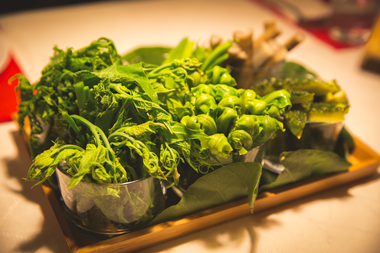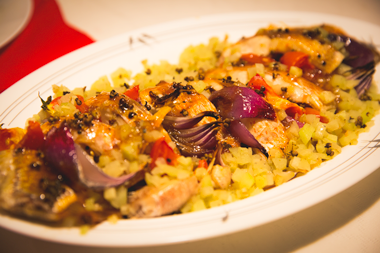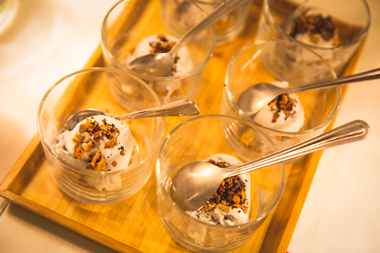 Luluwan Restaurant (魯魯灣)
Add: No. 13, Ln. 17, Gucha Bo'an St., Haocha Village, Wutai Township, Pingtung County
(屏東縣霧台鄉好茶村古茶柏安街17巷13號)
Tel: 0972-060-887
Website: www.facebook.com/balululuwan
Qingye Village
There is an indigenous saying that goes, "Art is life, and life is art." The village of Qingye, about 20km north of Beiye/Sandimen in Sandimen Township, is known as the "Rukai Art Village." Home to a Rukai clan known as the Talamakau, the clan's history, legends, and social hierarchy are recorded on the village's walls. Legend has it that the Talamakau established Qingye when a beloved princess fell in love with a snake. As such, a larger-than-life snake sculpture greets tourists upon entering the village. Colorful paintings and stone designs line the walls of many homes. Most notable is a butterfly wall, for which a female artist designed a colorful butterfly, outlined with river stones. In Talamakau culture, the butterfly represents a woman's craftsmanship. Be sure to participate in the DIY craft classes, led by a female descendant of the legendary princess, a fun experience for the whole family.
Walk through the narrow village streets – the exterior walls of many homes will give you clues about the people living there. A house belonging to a hunting family, for example, is decorated with images of hunted deer, descendants of royalty have their own faces outlined, and the village's law-enforcement officials have their own symbolic images to convey their authority.
QR codes on the walls make this visit an interactive one for tourists, who can learn more about the meanings behind each work of art with the touch of a phone (information in Chinese only). A special treat is listening to the song of the local children's choir, which has been invited to perform in Italy and Canada in the past.
Getting There
Self-drive: Take National Freeway 3 to Changzhi Interchange, then follow Prov. Hwy 24 to Sandimen and Beiye. To get to Qingye from Sandimen, take County Road 185 north and then Township Road 2-1.
Public Transport: Take a train to Pingtung Railway Station and transfer to a Taiwan Tourist Shuttle service (www.taiwantrip.com.tw) bus following the Northern Pingtung Shuttle Bus route, last stop at the Taiwan Indigenous Peoples Cultural Park. It is five minutes on foot from the park to the suspension bridge, and about 20 minutes to Rinari. To get to Qingye, take a taxi from Beiye or Sandimen.
For more information about the area, visit the Maolin National Scenic Area website at www.maolin-nsa.gov.tw.
Also read
The MAOLIN National Scenic Area in Southern Taiwan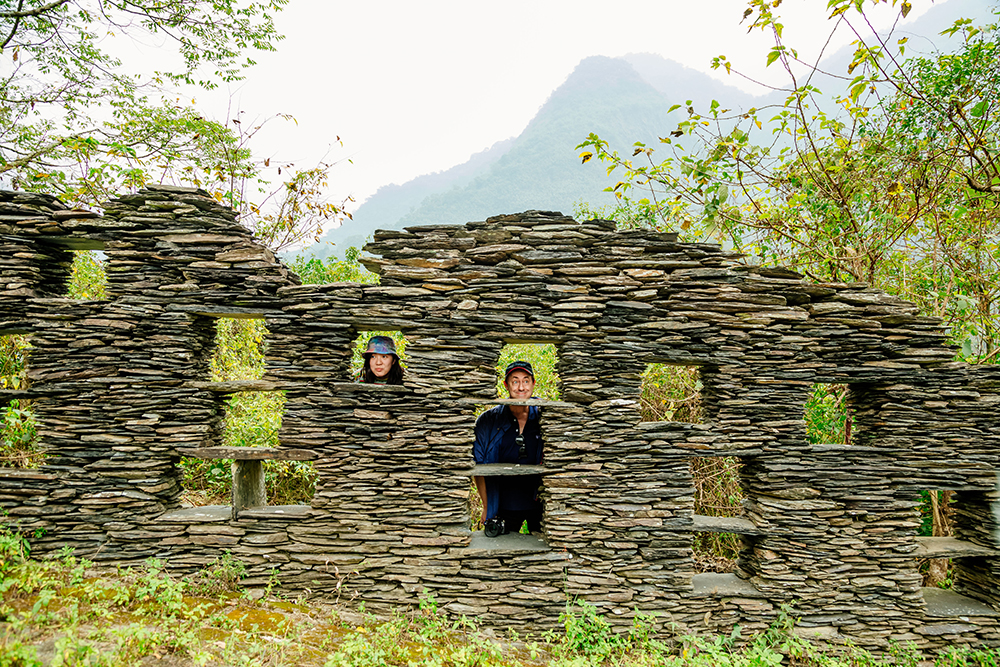 taiwaneverything.cc/2016/05/15/the-maolin-national-scenic-area-in-southern-taiwan/
Indigenous Villages in Taiwan's Far South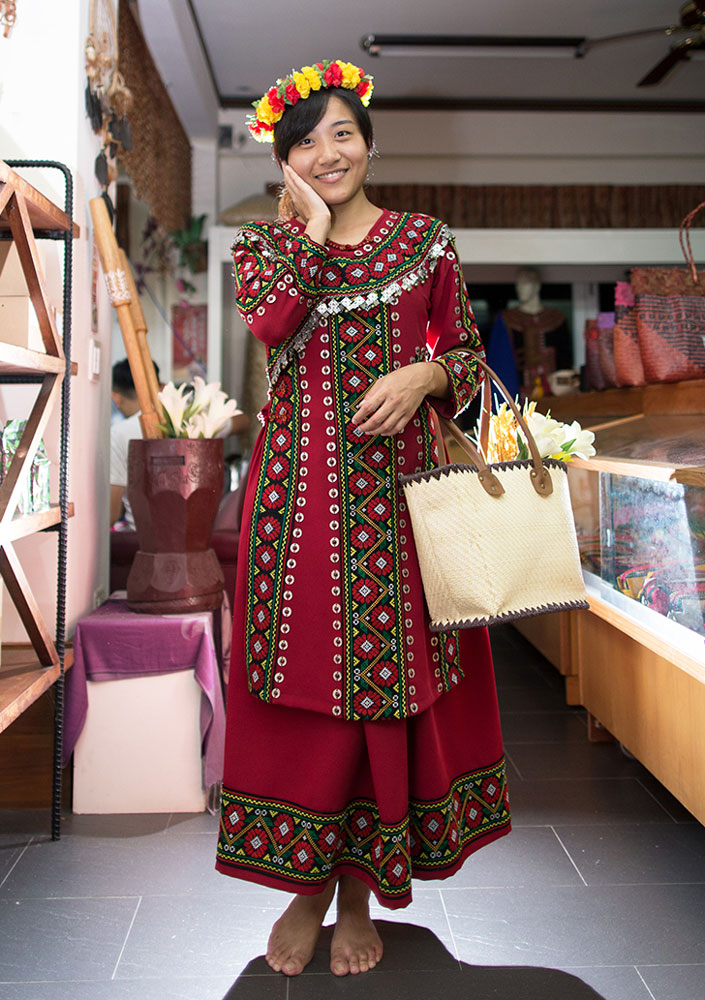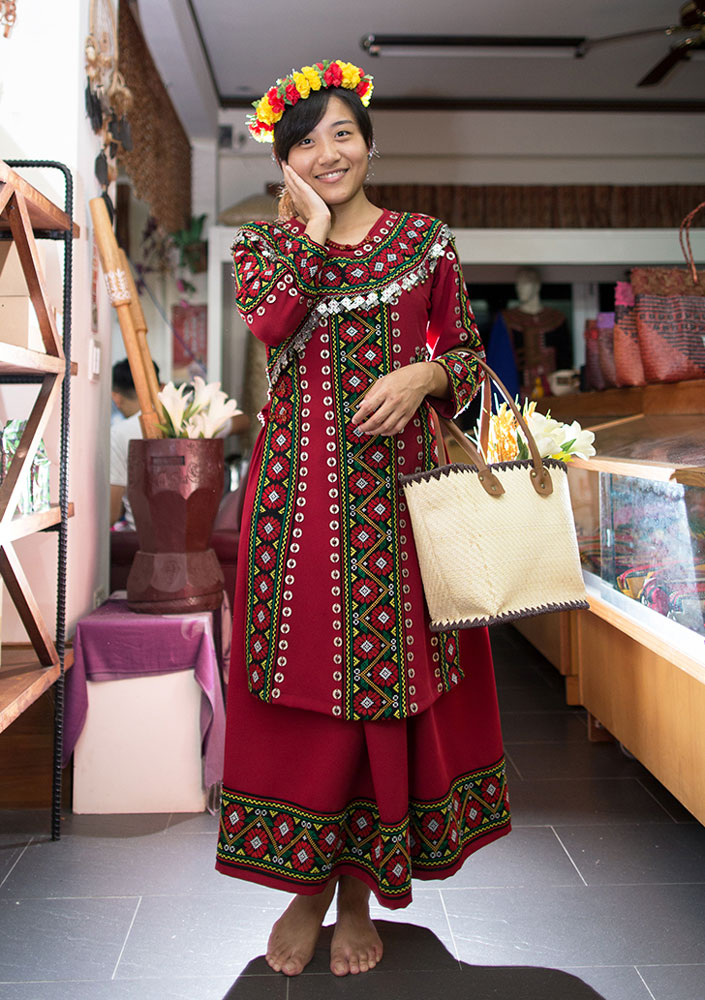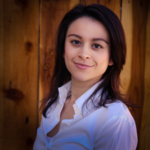 Francesca is an attorney from California who left a life of pushing papers behind a desk to travel the world. Currently, she combines her passion for travel and community service at her base in Taipei, Taiwan, where she is a regular volunteer at a local homeless shelter and elderly assistance organization. Still an activist at heart, she is committed to eco-tourism and giving back to whatever community surrounds her. She has volunteered with rescue elephants in Thailand, taught English to orphans, and fed the homeless in Asia. Follow her "active" lifestyle on IG!