First-Time Surfing Experience on the Northeast Coast
Text: Joe Henley; Photos: Maggie Song
Taiwan as a surfing destination used to be a well-kept secret, known only to intrepid explorers of waves worldwide. This has changed significantly in recent years, however, and surfing beaches around the island have become hotspots attracting surfers from near and far. Among the hottest is at Wai'ao in Yilan County, a conveniently reached spot that is ideal for novice surfers.
When travelers think of surfing in East Asia it is the wave-riding hotspot of Bali, where everyone from beginner to surfing professional can enjoy the famed breaks at beaches like Kuta, Dreamland, and Medewi, that most likely comes to mind.
While Taiwan does not have the sheer number of surf spots nor the imposing waves of that Southeast Asian haven, the breaks this island does possess, especially those along its eastern shores all the way down to the far south, are slowly making a name for themselves among surfers around the world.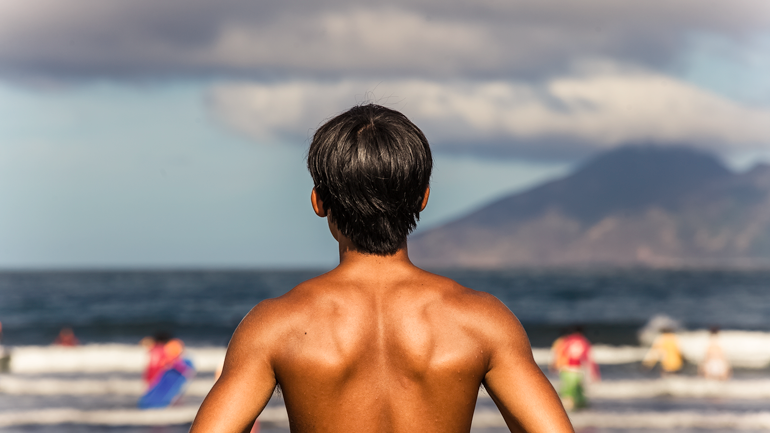 Surfing in Taiwan
One popular location is Donghe Township in Taitung County. This laid-back southeastern locale has excellent waves along its breaks. The waves at Jinzun Fishing Harbor – a 20-minute drive north of the tourist-popular village of Dulan – are said to be the best in the area. Jinzun is venue for the annual Taiwan Open of Surfing (www.taiwanopenofsurfing.org), and the World Longboard Championship was staged there in 2017 as well, both events attracting top surfers from Taiwan and abroad. Jinzun will again be venue for the championship in 2018.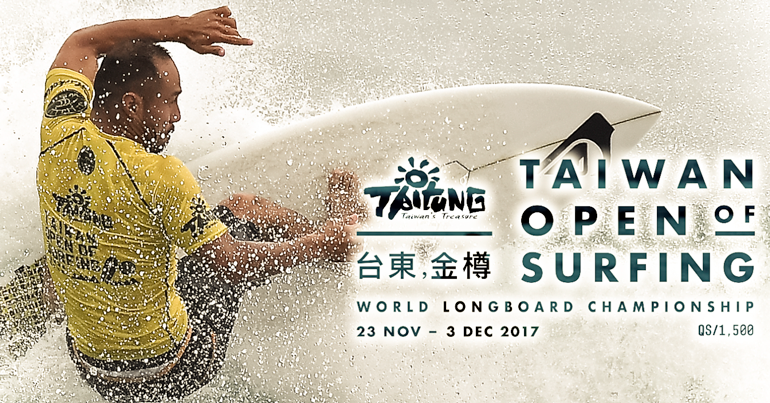 Close to the island's southern tip, on the east side of Hengchun Peninsula, surfers in the know head for Jialeshui. There is a small collection of surf shops and accommodations in the village of Gangkou (also called Chashan), not far from the surf beach. Not known for being the most picturesque, the beach is a welcome out-of-the-way-spot for those who want to enjoy the sun and the waves free of the hustle and crowds encountered at more popular spots further south in Kenting National Park, which takes up a good portion of the peninsula.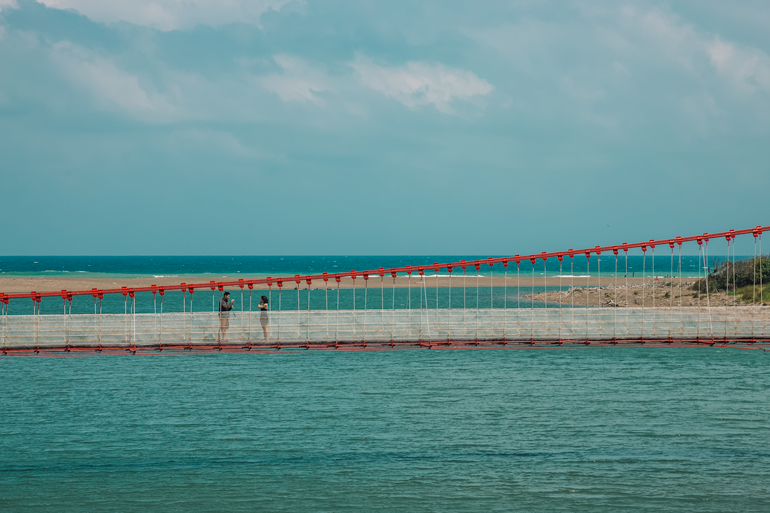 While Jinzun and Jialeshui are great options for surfers who want to test the Taiwan waters, they are not the easiest to get to if your base is Taipei. Jialeshui, for example, is in one of the most remote areas along the coastline of mainland Taiwan, and getting there without your own means of transport can be a hassle. Luckily, there are many surfing spots that can be reached from the capital far more easily, the most popular of which is Wai'ao Beach, located just to the north of Wushi Harbor in Toucheng Township on the Northeast Coast. It's a 1-hour drive from Taipei (via National Freeway 5) or a 2-hour train ride on a Local Train (the only train type that stops at Wai'ao Railway Station).
The Northeast Coast is known for its varied coastal landscapes. If you are not in a hurry to get to the beach, instead of taking the freeway, the drive along coastal Provincial Highway 2 from the harbor city of Keelung is highly recommended. You take in a breathtaking array of dramatic cliff faces and high-mountain slopes carpeted with tall silvergrass. There are beaches too, most notably Fulong Beach, a fine-golden-sand section of coast that each summer is venue for the Fulong Sand Sculpting Art Festival and the Ho-Hai-Yan Gongliao Rock Festival. If you take the train from Taipei to Wai'ao you won't be able to see the cliff faces, but you'll get close to the coast at Fulong (from the station, it's a short walk to the beach), and after passing through a long tunnel you'll have the ocean in full view almost all the way until you reach Wai'ao.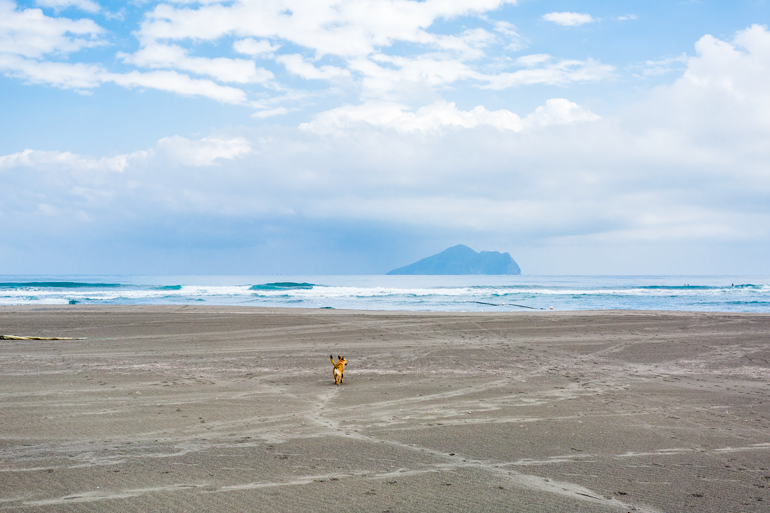 The beach at Wai'ao is quite different from the one at Fulong; it has dark, almost black, sand, and the waves are much more suitable for surfing. In recent years it has become a popular spot for surfers for a number of reasons. For starters, the water area close to the harbor is "surfers only." Though people are free to play in the fine sand and lounge under a sun umbrella, anyone going into the water had better have a board under their arm. Swimming is prohibited here, to keep the rolling surf open for wave riders and avoid board/swimmer collisions. It is permitted north of the surfing area, however.
Another reason why surfers, both locals and foreigners, are drawn to Wai'ao is the welcoming and friendly atmosphere of the place. Though it can get crowded, especially during summer weekends and holidays, Wai'ao – and surf spots in general around Taiwan, save the "secret" spots you won't hear about – lack the "locals only" mentality that is prevalent in so many other surfing locales in Southeast Asia. So long as you behave respectfully while on the water, don't drop in on anyone's line, and don't cut the queue, there will be no hassle from the local surfers who come to the beach daily to catch their waves.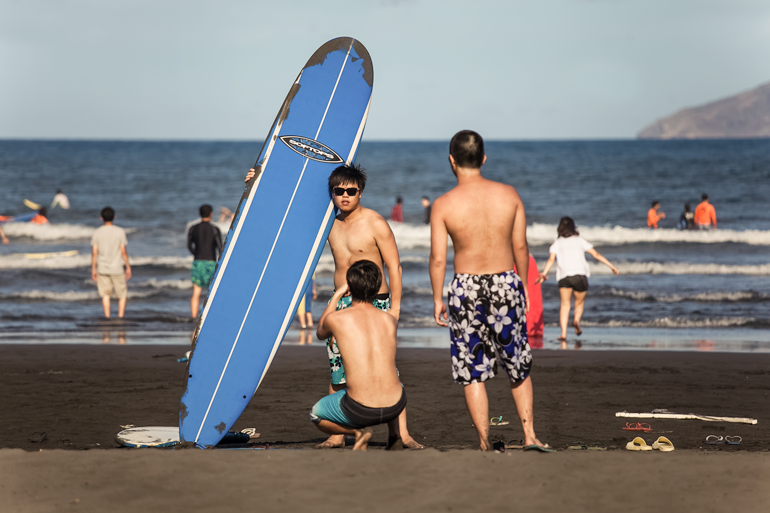 Surfing Experience
Not long ago, my own first-time surfing experience was launched at Surffella, a combination surf shop, surf school, and board-rental facility located on the narrow side road fronting Wai'ao Beach, which is lined with a cluster of surf shops and small eateries. It was an unseasonably warm day in early February, temperatures in the mid-twenties Celsius. I was introduced to my coach, 18-year-old Kevin Han, a mature and well-spoken local pro surfer and the son of Surffella's owner, who set up the shop back in 2007.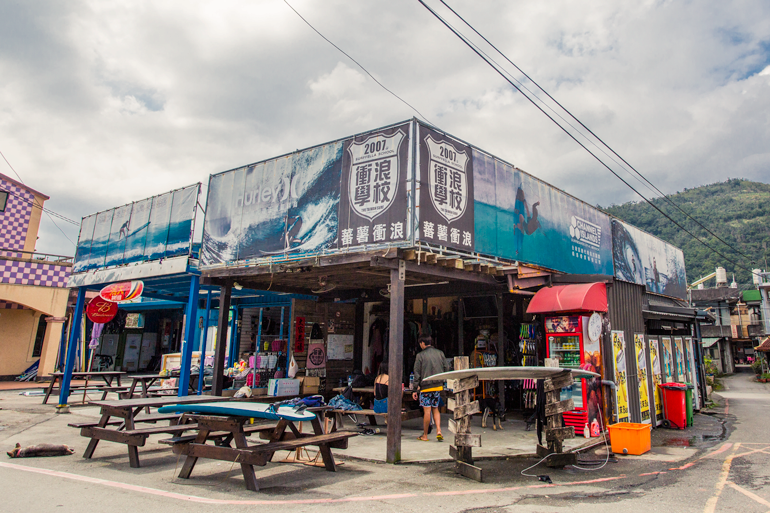 I was given a wetsuit and a long beginner's board (which is easier to balance on), and we headed down to the beach, dark clouds rolling in over the coastal mountains. A few meters from where the waves rolled onto the sand, my lesson began.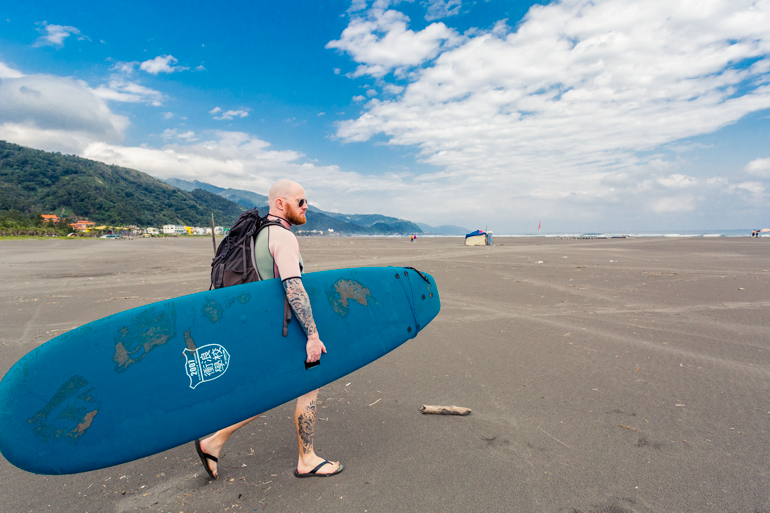 Kevin imparted to me some of the wisdom he's accrued over his seven years of surfing waves up and down Taiwan's east coast and abroad in Bali. We began with the basics: an intro to the various parts of the board, from the nose to the tail, to the fins, and to the leash. Then we moved on to how to paddle out with your body centered on the board, toes flush with the tail, doing a dry run on the sand.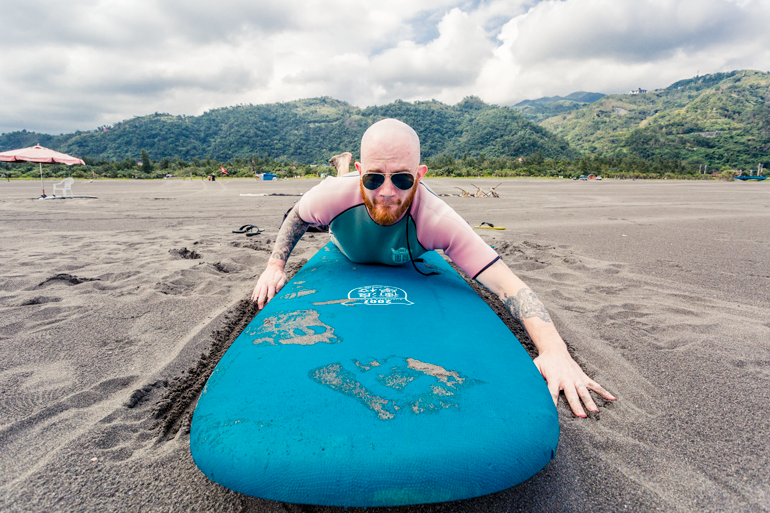 After this, while still on land I was shown the proper way to push myself up into a standing position with board pointed toward the beach, knees bent to create a low center of gravity and arms up over my head to avoid that "rolling down the windows" motion that almost always precedes a wipeout. This was practiced a few times, going through the motions from paddling to catching a wave to standing up, correction provided by Kevin at every step when needed.
Thereupon, satisfied with my progress, my teacher motioned toward the sea and the gentle waves rolling in within an area demarcated by buoy lines (the beginners' area), away from the higher waves to our right reserved for more experienced surfers. As we waded slowly in, the water felt cool at first, but soon the chilly sensation turned into one of comfort and calm.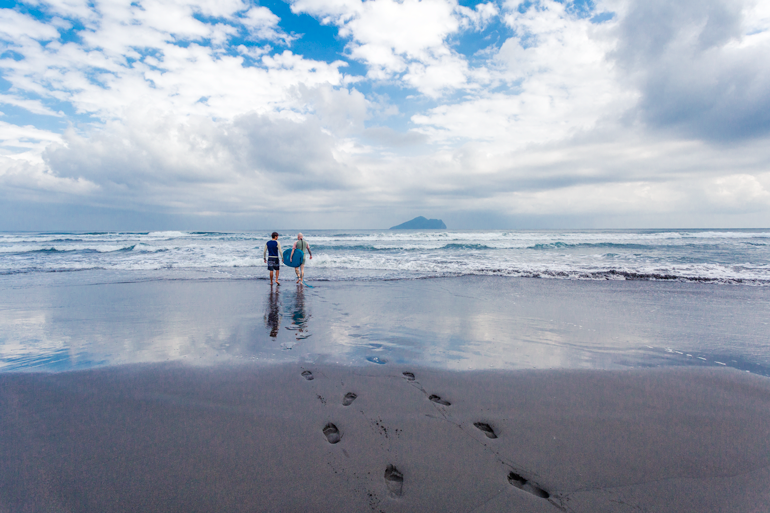 We went out to a spot where the water reached our waistlines, then pointed the board back toward the shore. Kevin stood before me, looking seaward, watching the waves. Then he gave me the sign. "Paddle, paddle, paddle," he instructed. I applied his teachings, getting in a few strokes before he called out, "OK, stand up!" I stood, but too high, legs straight rather than bent, and fell ingloriously into the water with a large splash and an unquiet yelp. After I resurfaced Kevin pointed out my mistakes, and on my second run I was able to stand, catch, and ride a wave for a few seconds, ending in the shallows just before the beach.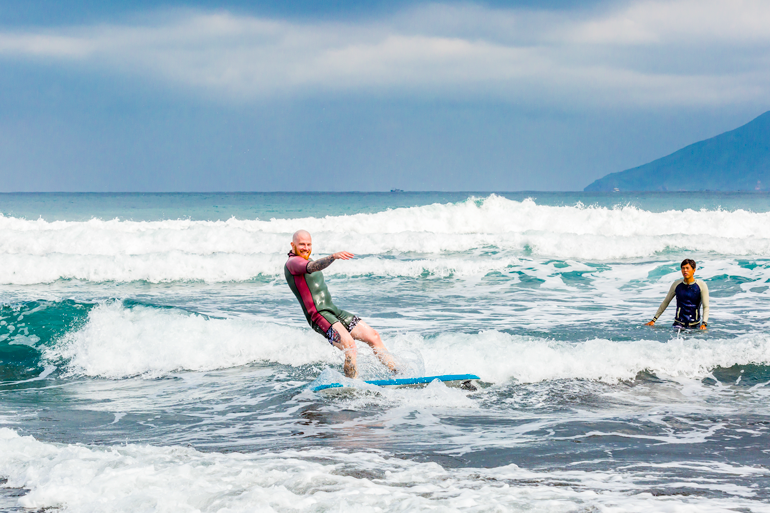 My runs thereafter were a mix of euphoric successes and dismal failures, but as the end of our two-hour lesson neared I was already able to stand and ride the waves consistently – owing more to Kevin's skill as an instructor than to any inborn talent I might possess. Every time I was able to get up on the board and enjoy those few seconds upright, riding a wave, it was pure bliss – a feeling of tranquility normally associated with the endorphin rush at the end of a long run or a particularly intense workout. Perhaps this was the surfer's high I had often read about, but never experienced. Until now.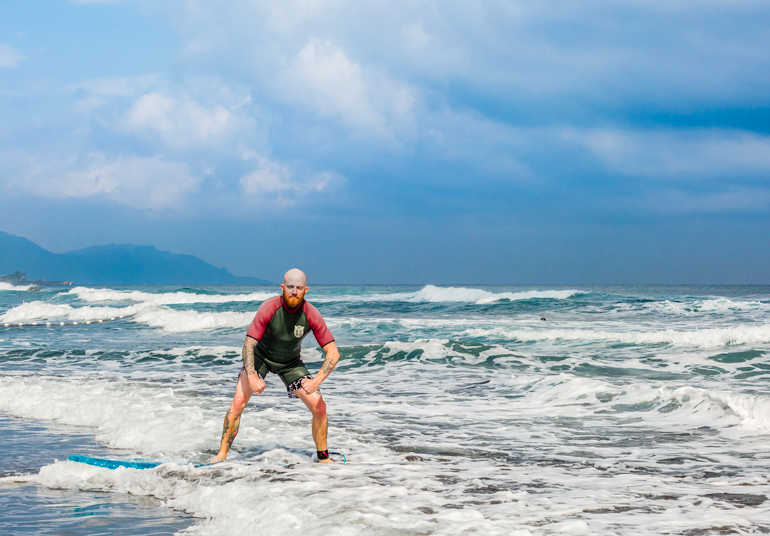 After our lesson, Kevin and I sat down for a chat at one of the picnic tables set up outside Surffella. Dogs belonging to owners and staff from the various shops lazed in the sunshine, traffic both vehicular and human sparse on this early weekday afternoon. "Wai'ao is perfect for novice surfers, due to a number of factors," said Kevin, explaining that "It's much safer for beginners, because it's a sand beach," alluding to the inherent dangers of getting injured on an outcropping of rock or reef. "At Kending, for example, there are reefs, and the water is much deeper – you can't reach the bottom.
"The crowds at Wai'ao are smaller during the winter," he continued, "with only the more serious surfers coming out during the cooler months for the tall waves driven by distant monsoon winds." Things start to pick up around Wai'ao in March or April. When the weather gets warmer, the waves are among the most consistent around Taiwan, now blown by the strong breezes of the typhoon season. Kevin admits that during the winter Taitung County is the place to be, save for the fact that the waters there are significantly deeper and a degree more dangerous. It is also generally far less crowded there, no matter the time of year.
KLOOK:
Yilan Waiao Surfing Experience
"During the busy season, we might rent out a hundred boards a day," he says of the rush Wai'ao can experience, "so it can get crowded in the water; but the weekdays aren't as bad."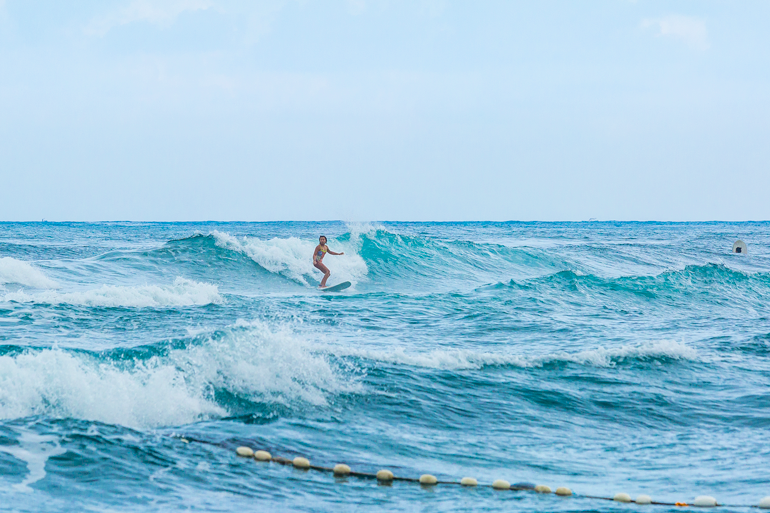 Practicalities
A two-hour Surffella lesson costs NT$1,500, the fee for a full-day board rental included. If you just want to rent the board, it's NT$500 for the day, from sunrise to sunset. If traveling by public transport, Surffella offers free pickup from either Wai'ao Railway Station or the bus stop at nearby Wushi Harbor, as long as you rent at least two boards or book at least one surf lesson. Call at least a day in advance to make a booking. Although there is no English version of Surffella's website, the coaches are able to provide instructions in English.
Surffella (蕃薯衝浪俱樂部)
Add: No. 92-9, Gangkou Rd., Toucheng Township, Yilan County
(宜蘭縣頭城鎮港口路92-9號
Tel: 0955-311-719
Website: blog.surffella.com.tw (Chinese)
Also read
KAYAKING at Fulong on the NORTHEAST COAST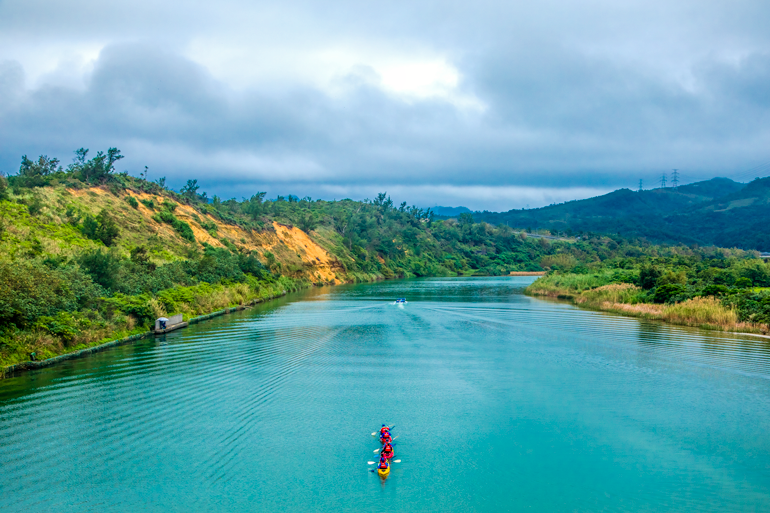 taiwaneverything.cc/2018/01/31/kayaking-fulong/
Visiting TOUCHENG FARM in Yilan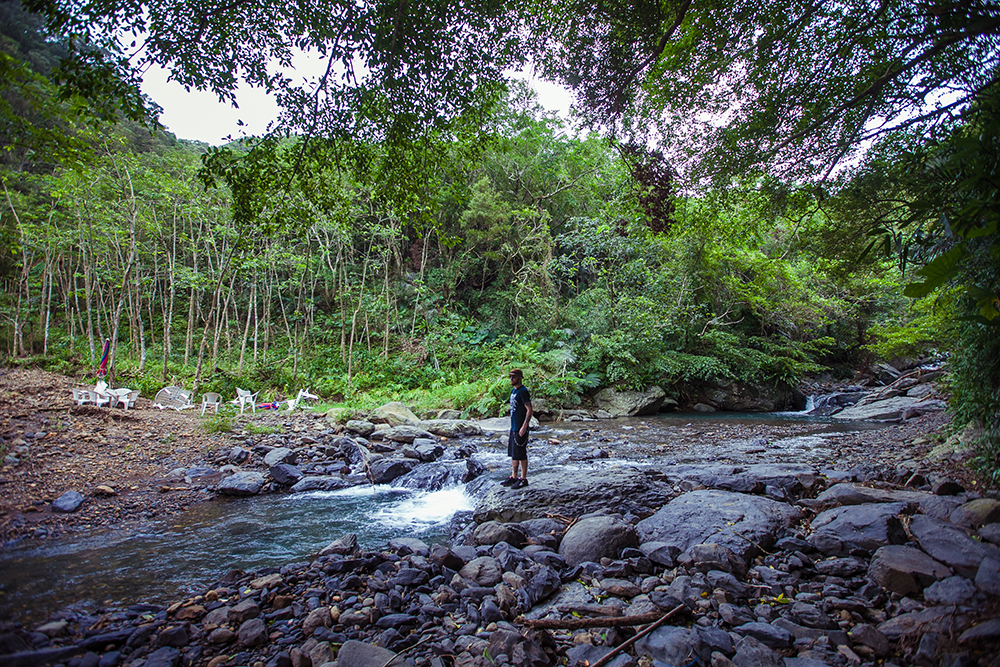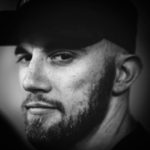 Joe Henley is a Taipei-based freelance writer, journalist, author, and musician. Originally from Saskatoon, Saskatchewan, he moved to Taiwan fresh out of journalism school in 2005. After a seven-year stint as an editor at a Taipei publishing firm, he decided to dedicate himself to freelancing full-time in 2012.