Cishan and Meinong — Down-to-Earth Rural Charm in Kaohsiung
Located in rural Kaohsiung City, Meinong and Cishan have a small-town air that is a world apart from the big city. Uncomplicated and rich in local culture, the towns have a leisurely pace of life and their traditional street scenes have long attracted a significant number of visitors. The launch of the Cimei Highway Express bus service has also made visiting these two traditional townships more convenient.
Visitors to Cishan, nicknamed "banana kingdom" for the abundance of bananas grown locally, should be sure to visit the historic Cishan Railway Station, feel the old-time charm of the baroque buildings on the town's Old Street, and enjoy authentic snacks and various kinds of banana dessert.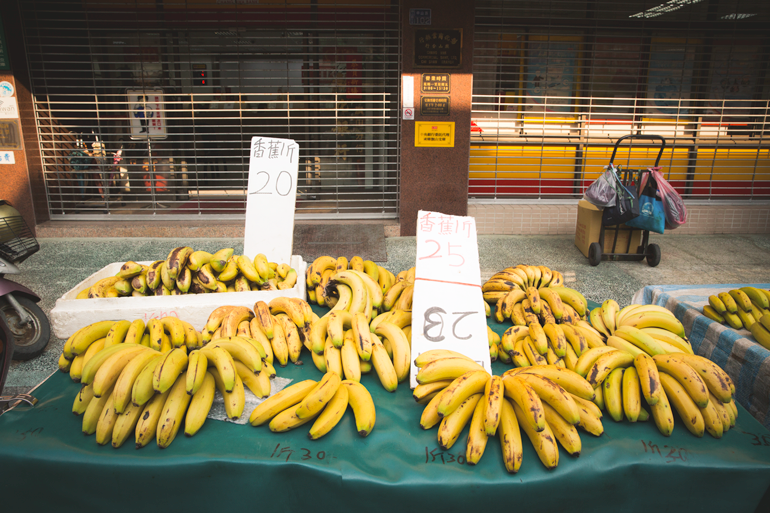 For Meinong, be sure to appreciate the scenery of Jhongjheng Lake (also known as Meinong Lake) and the endless lush green fields surrounding it, learn about the town's oil paper umbrellas, and experience traditional lei tea culture. Also don't forget to taste traditional Hakka cuisine. When visiting Cishan and Meinong, it's best to slow down to enjoy an in-depth travel experience.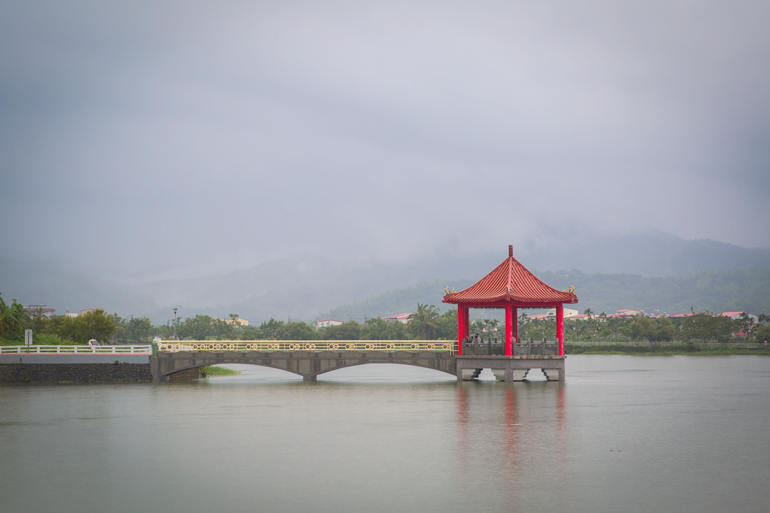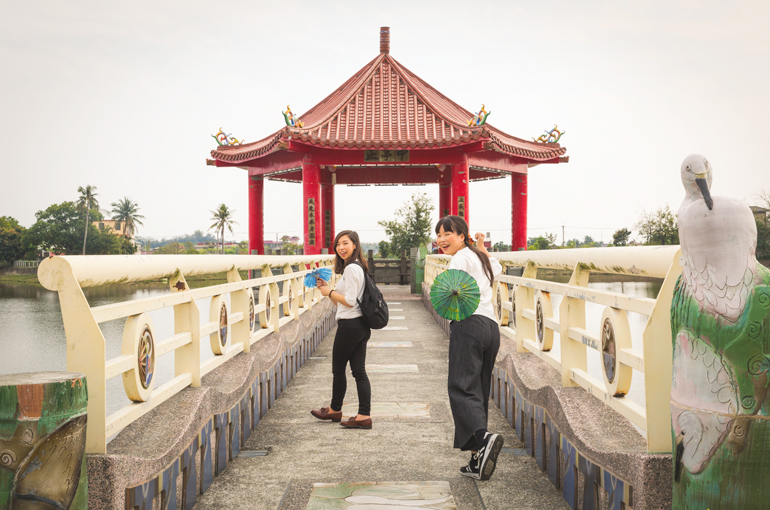 Cycling in Meinong and Cishan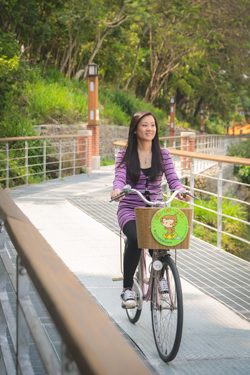 The rural charm and fetching countryside scenery make cycling in Meinong and Cishan a real joy. This is also the perfect way to unhurriedly enjoy the lovely scenery. Meinong has several bike paths; first-time visitors can begin with the 5.4km bike path around Jhongjheng Lake with bicycles available for hire at the lakeside visitor center. As for Cishan, setting off from Cishan Bus Station where bikes can be hired is recommended; the old sugar refinery, the Old Street, and Gushan Park are all within easy walking distance and can be reached on a bike without even breaking a sweat. If you fancy a rest, stop at the sugar refinery to enjoy a refreshing banana ice or take in a bird's-eye view of the town from Confucius Temple in Gushan Park.







Jhongjheng Lake Visitor Center (中正湖旅遊服務中心)
Add: Mincyuan Rd., Meinong Township, Kaohsiung City
(高雄市美濃鎮民權路)
Hours: 9am ~ 6pm
Tel: (07) 681-2433
Meinong – Oil-Paper Umbrellas and Hakka Lei Tea
As a large proportion of the population of Meinong are Hakka people, the township has a distinct air of Hakka culture, the most obvious aspects of which are the local oil-paper umbrella industry and Hakka lei tea. Oil-paper umbrellas are a symbol of Hakka culture and are unique to Meinong. As well as being practically useful by providing protection against sun, wind, and rain they also are auspicious objects. Since oil paper in the Hakka language sounds like "to have a son" the umbrellas also represent having a son who carries on the family name and family prosperity. Oil-paper umbrella DIY activities are offered at Kuang Chin Sheng Oil Paper Umbrellas, Yuan Siang Yuan Cultural Village, and Meinong Folk Village. When visiting this quaint town, don't miss out on the chance to take away a beautiful oil-paper umbrella made with your own hands as a souvenir!
Lei tea has an important place in Hakka food culture; it is made by grinding peanuts, sesame seeds, brown rice, and other ingredients, then adding tea powder and, finally, hot water. This used to be a snack that Hakka people served to honored guests in days gone by, however, today it's a special dish that most visitors to a Hakka settlement should try. Stores that sell lei tea almost all offer an opportunity to make it DIY style, which is a fun experience. Another Hakka food that should not be missed is bantiao flat rice noodles; Meinong has many flat-rice-noodle eateries, one popular eatery is Siou Yi Bantiao Restaurant, in business for 35 years and very popular with both locals and visitors. Flat rice noodles are flavorful whether they are eaten dry, stir-fried or in a soup, and well worth trying.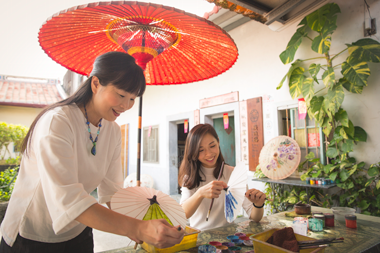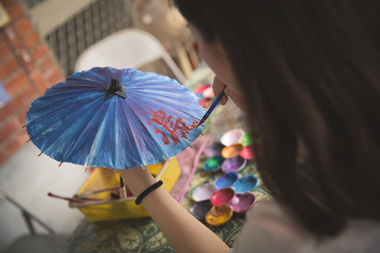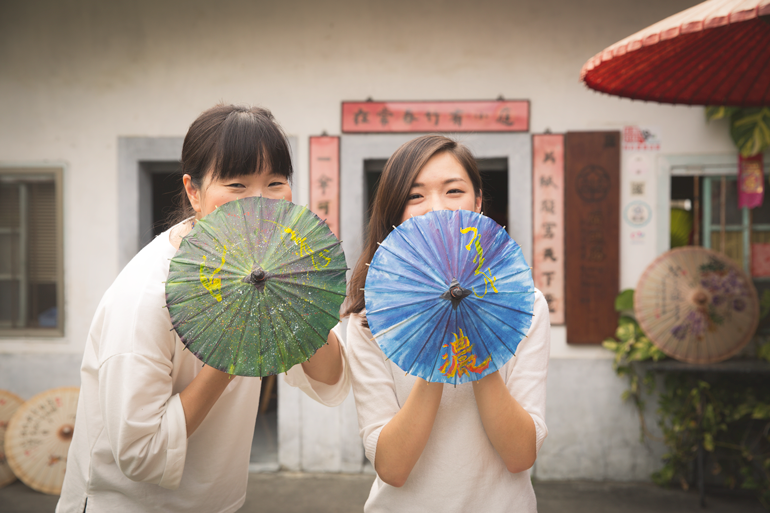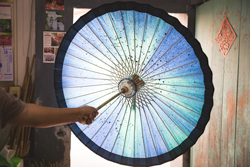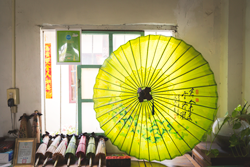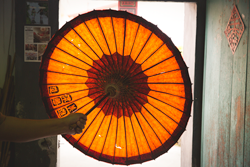 Kuang Chin Sheng Oil Paper Umbrellas (廣進勝紙傘)
Add: No. 47, Mincyuan Rd., Meinong Township, Kaohsiung City
(高雄市美濃鎮民權路47號)
Hours: 9am ~ 5pm
Tel: (07) 681-3247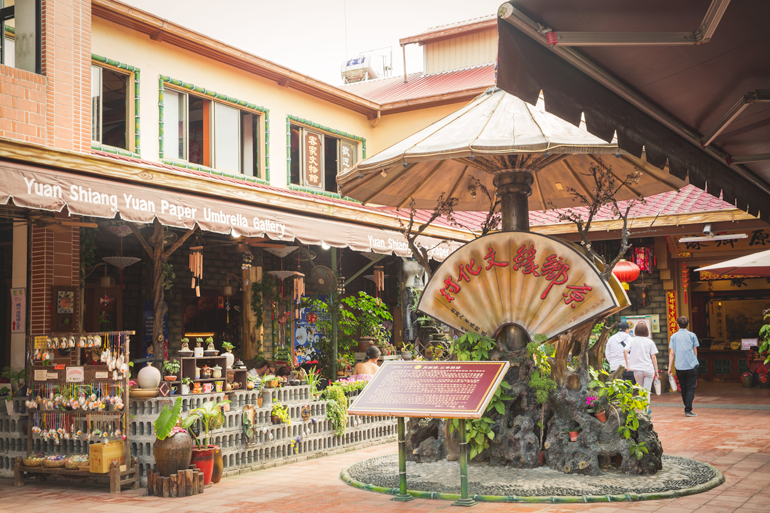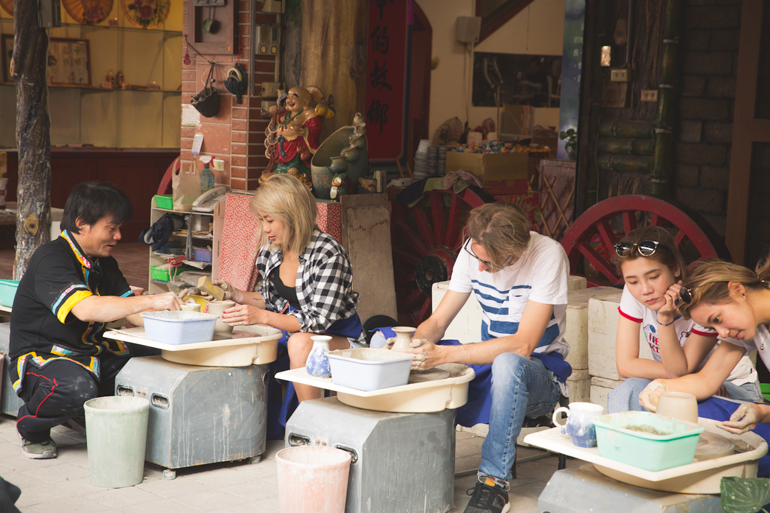 Yuan Siang Yuan Cultural Village (原鄉緣紙傘文化村)
Add: No. 147, Sec. 1, Jhongsing Rd., Meinong District, Kaohsiung City
(高雄市美濃區中興路一段147號)
Hours: Weekdays 9am ~ 5:30pm; weekends 8:30am ~ 6pm
Tel: (07) 681-0888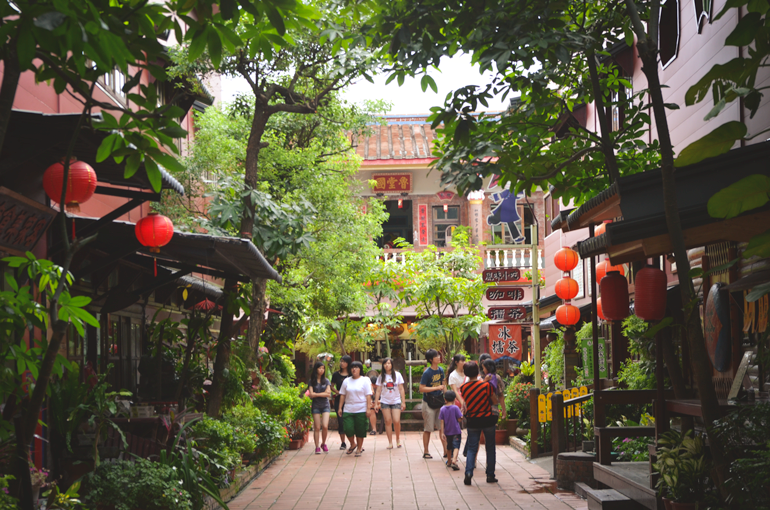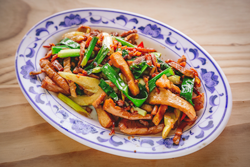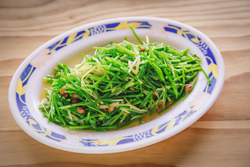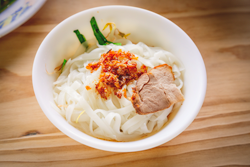 Meinong Folk Village (美濃民俗村)
Add: No. 80, Ln. 421, Sec. 2, Jhongshan Rd., Meinong District, Kaohsiung City
(高雄市美濃區中山路二段421巷80號)
Hours: Weekdays 8:30am ~ 5pm; weekends 8am ~ 6pm
Tel: (07) 681-7508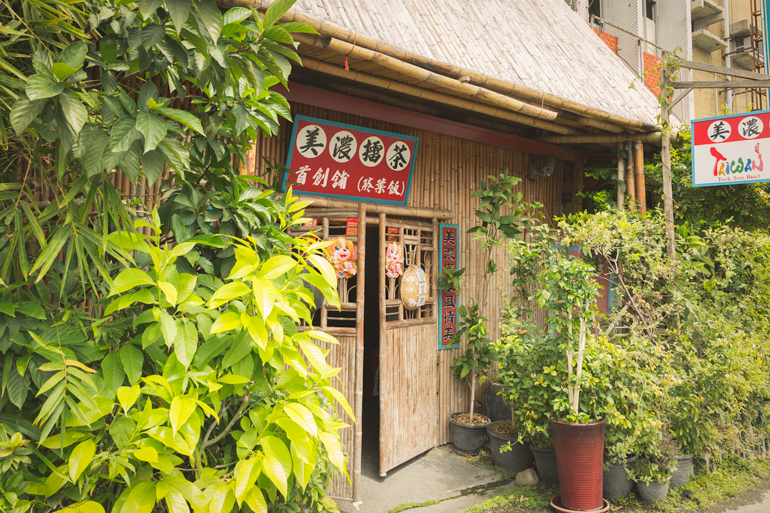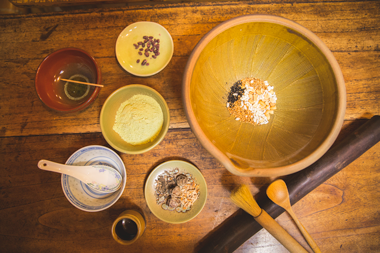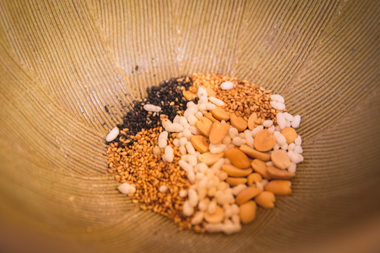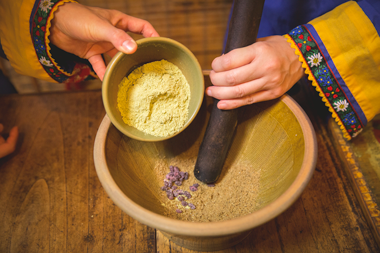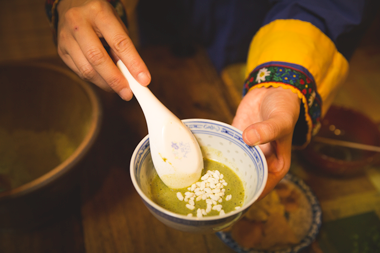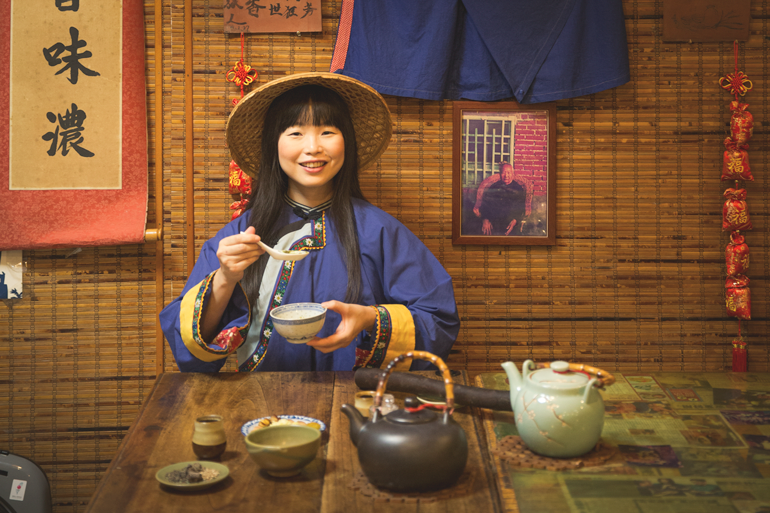 Meinong Yi Jhan Lei Tea Shop (美濃驛棧擂茶舖)
Add: No. 142, Chenggong Rd., Meinong Township, Kaohsiung City
(高雄市美濃區成功路142號)
Hours: 10am ~ 6pm
Tel: (07) 681-8475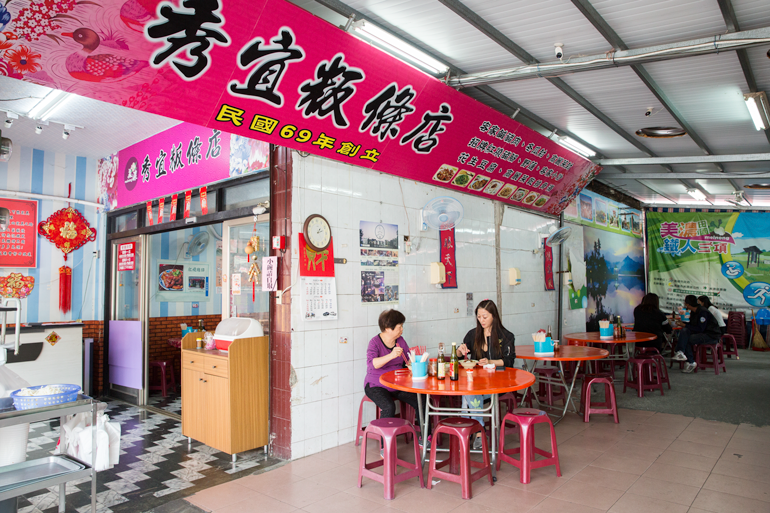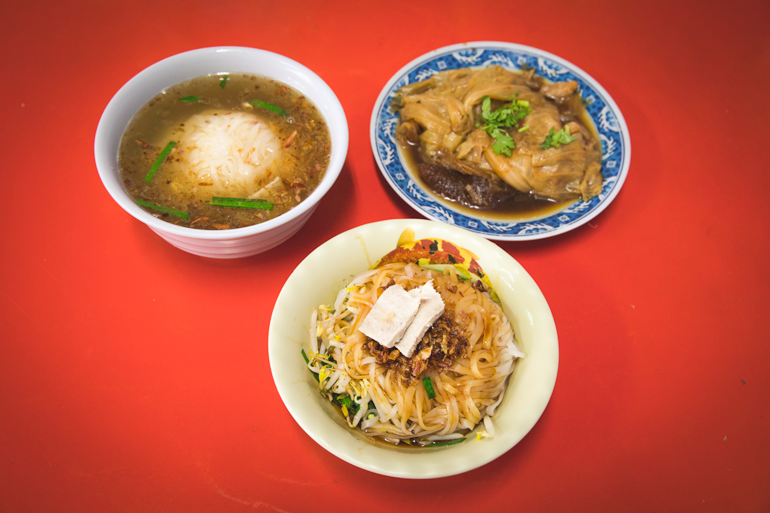 Siou Yi Bantiao Restaurant (秀宜粄條)
Add: No. 18, Meinong St., Meinong Township, Kaohsiung City
(高雄市美濃區美興街18號)
Hours: Weekdays 9am ~ 6:30pm; weekends 8am ~ 8pm
Tel: (07) 682-0826
Other Hakka-related articles:
LIUDUI HAKKA CULTURAL PARK in Pingtung County
SANYI: History and Hakka Culture in Miaoli
MIAOLI County — Places to Visit
KLOOK:
Meinong & Aboriginal Village Culture
Hotels in Meinong area (booking.com)
Cishan – Strolling Along a Historic Street
Cishan Old Street became prosperous in earlier times due to the sugar industry. The most notable feature of the Old Street is the stone arcades of the buildings, a rare sight in Taiwan. This feature is the biggest difference between this and other old streets on the island. After the passage of time and urban renewal, the architectural scenes are no longer how they were originally but the red-brick buildings and the surviving façades provide a clue to how the town looked in its heyday and gives the street a certain nostalgic charm. Cishan Old Street is suited for casual wandering; along the way, the old Cishan Railway Station, Tianhou Temple, Wude Temple, and many buildings with historic charm, will be passed.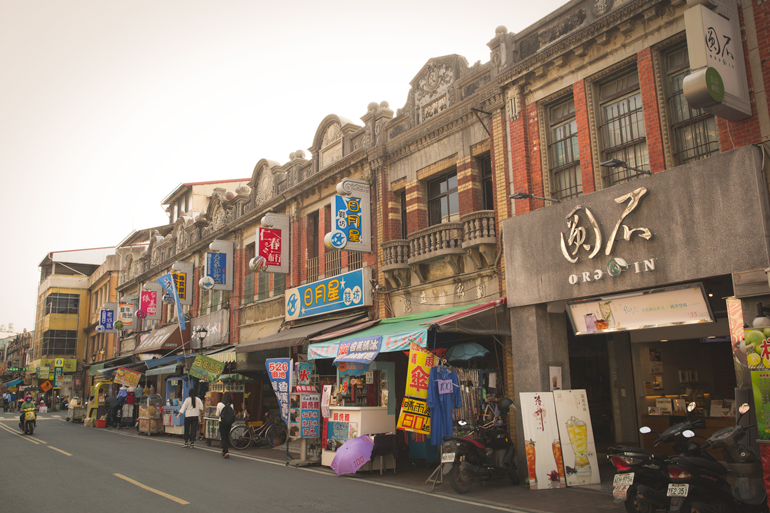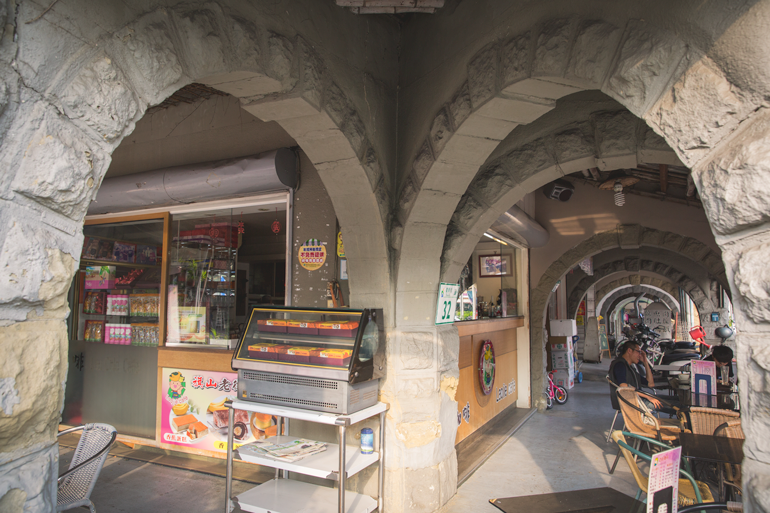 The main landmark on Cishan Old Street is Cishan Railway Station, built in 1911. It has an elegant look and is special for its octagonal shape. In the past it was one of the stations on the Ciwei Line, used by the sugar industry; it was the region's most important passenger and freight hub. To preserve the historic traces of the local sugar industry, Cishan Railway Station, the only surviving station on the Ciwei Line, has been transformed into the Sugar Railway Story House to help keep memories of old Cishan alive. Visitors can learn about the town's history and the changes in local industry through the plentiful historical materials the Story House holds; there is also a sugar industry steam locomotive on display.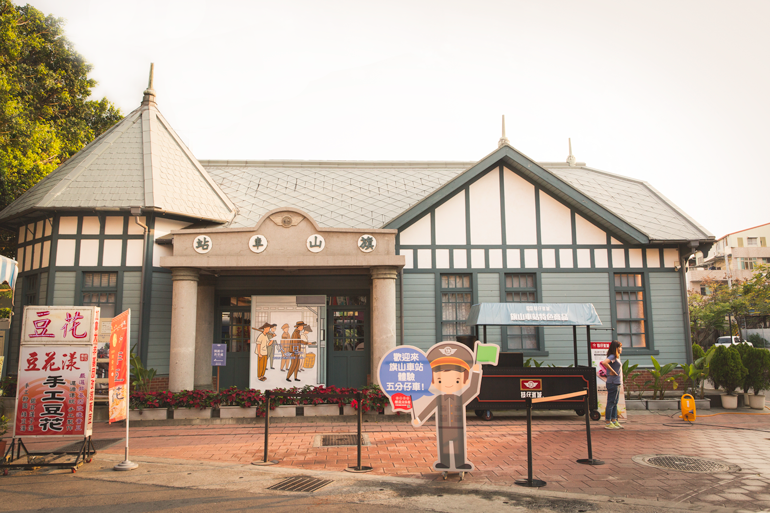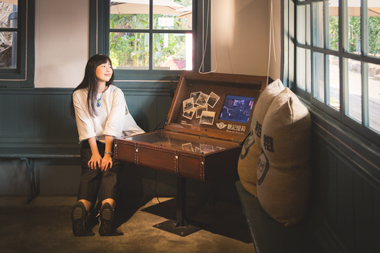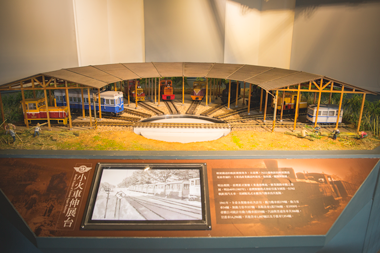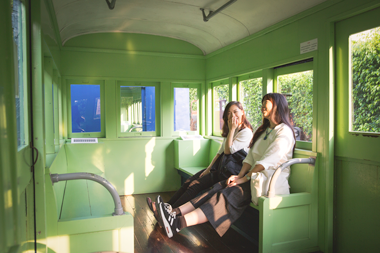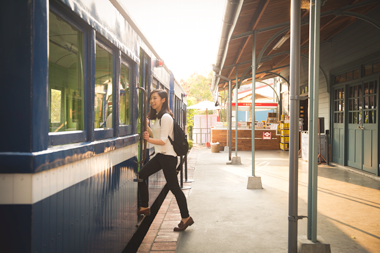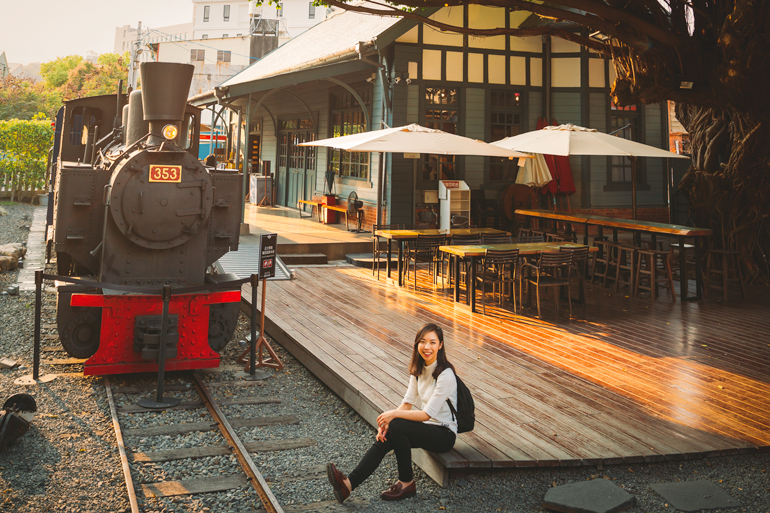 As Cishan is a major banana growing center, it's not surprising that various banana products can be enjoyed here. Nothing beats a bowl of banana ice to cool you down after spending time under the scorching southern Taiwan sun; banana cake and banana egg roll are also very popular gifts that visitors take back from Cishan for family and friends.
Cishan Old Railway Station/Sugar Railway Story House (旗山舊車站 – 糖鐵故事館)
Add: No. 1, Jhongshan Rd., Cishan District, Kaohsiung City
(高雄市旗山區中山路1號)
Hours: Weekdays 10am ~ 6pm; weekends 10am ~ 7pm; closed on Tuesday
Tel: (07) 662-1228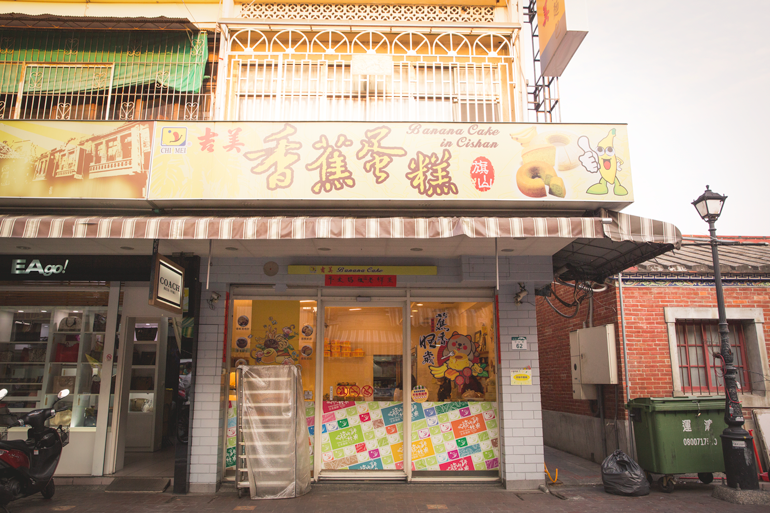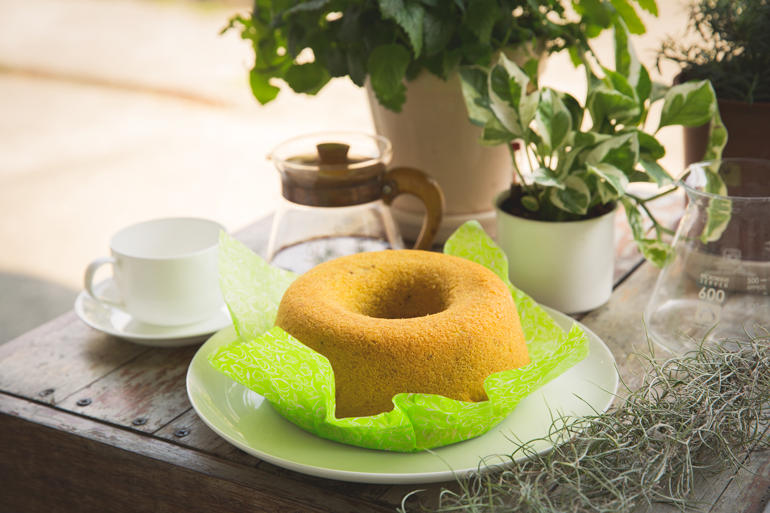 Chimei Bread (吉美香蕉蛋糕)
Add: No. 62, Jhongshan Rd., Cishan District, Kaohsiung City
(高雄市旗山區中山路62號)
Hours: 8am ~ 9pm
Tel: (07) 661-5006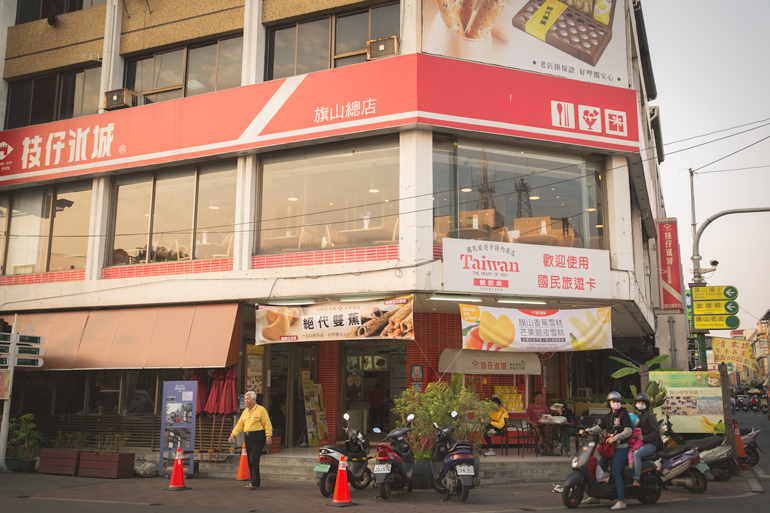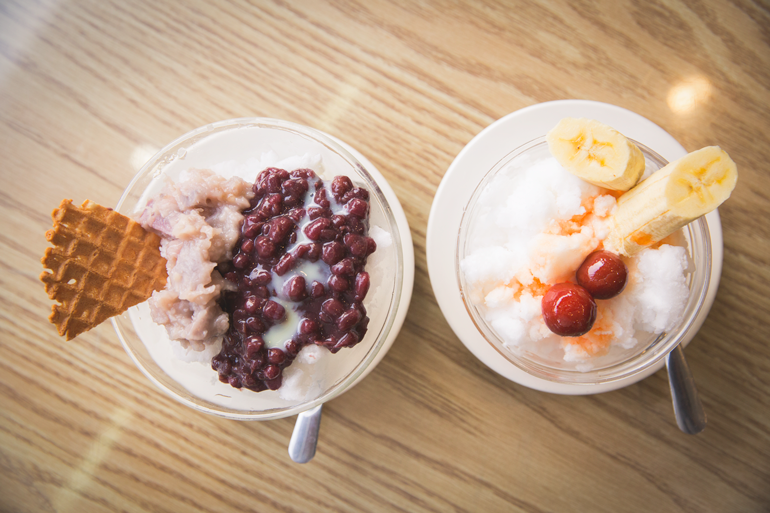 Hotels in Cishan (booking.com)
Ki A Peng Sian (旗山枝仔冰城)
Add: No. 109, Jhongshan Rd., Cishan District, Kaohsiung City
(高雄市旗山區中山路109號)
Hours: Weekdays 9:30am ~ 10:30pm, weekends 9am ~ 11pm
Tel: (07) 661-2066
Getting There – Cimei Highway Express

The quickest and most convenient way to get to Cishan and Meinong is with the Cimei Highway Express service provided by Kaohsiung Bus Co. Buses depart from the No. 4 bus stop outside Taiwan High Speed Rail's Zuoying Station (Kaohsiung MRT's Zuoying Station). There are services every 20-40 minutes and the journey to Cishan takes around 40 minutes; around 20 minutes is required for the journey from Cishan to Meinong. Get off at Cishan South Stop in Cishan and Meinong (Old Street) Stop in Meinong. It should be noted that routes on the timetable are divided between Zuoying-Cishan and Zuoying-Cishan-Meinong.
Tickets:
| | |
| --- | --- |
| | Adults/Concession |
| Kaohsiung Zuoying – Cishan | NT$70/35 |
| Kaohsiung Zuoying – Meinong | NT$88/44 |
| Cishan – Meinong | NT$18/9 |
As well as using cash, stored value cards including iPass and EasyCard can be used to pay for a ride.

Bus Departure Times (from HSR Zuoying Station):
Weekdays 6:30am~11pm; Holidays 8:20am~8:50pm
http://ibus.tbkc.gov.tw/bus/BusRoute.aspx (i-Bus → Express Line → E01 Cimei Highway Express)
Cishan Bus Station (旗山轉運站)
Add: No. 23, Datong St., Cishan Dist., Kaohsiung City
(高雄市旗山區大同街23號)
Tel: (07) 661-2053
Also read
Let's Do Some SIGHTSEEING in KAOHSIUNG!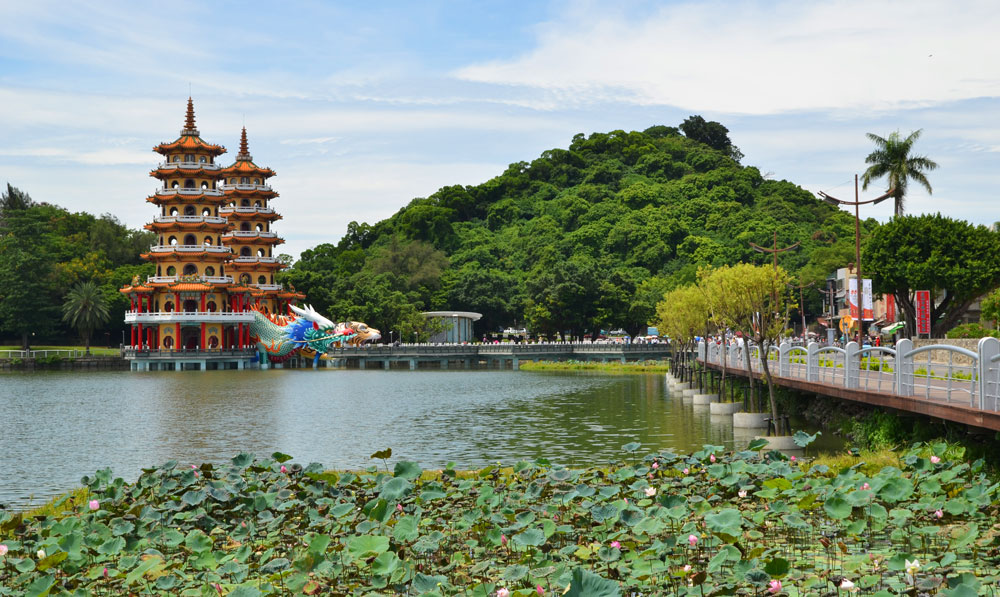 taiwaneverything.cc/2017/06/01/kaohsiung-sightseeing/
Laonong River RAFTING in Kaohsiung